Easily Find Paraben-Free Cosmetics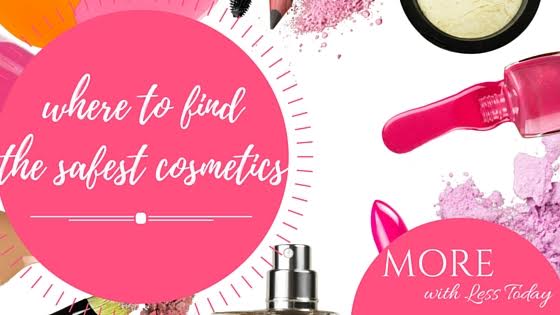 Dermatologists, skin care experts, health advocates and even Dr. Oz are encouraging us to avoid many of chemicals found in our cosmetic products and nail products. Those include Paraben, Phthalate, Petrolatum, Ethyl Alcohol, Isopropyl Alcohol, Thimerosal, Oxybenzone, Triclosan, Mercury, Benzoic Acid, formaldehyde, acetaldehyde, and Synthetic Fragrances. That is quite a list!
Where to Find the Safest Cosmetic Products-Paraben Free and More:
1) If you are looking for paraben free make-up, go to the Ulta Beauty website and type "paraben free" into the search bar.
They have over 500 paraben free foundations, eyeshadows, lipsticks, sunscreens, hair care products and so much more.
2) You can also find 1378 results at Sephora when you search for "paraben-free" products.
Where to Find the Safest Cosmetic Products
To find safety information on specific products, check out the EWG's website called Skin Deep, the online database of nearly 25,000 personal care products. You can search the database for specific brands or ingredients, or for product types like nail polish, to see how brands within that product class compare.
You can also research the safest products to use on your children, including sun care products. I have found that the best method is to type in the brand name of the cosmetics or products that you use or have a question about like Mitchum or Burt's Bees. If you don't narrow it down, there is so much information to sort through.
Download a FREE APP
The Free APP, Think Dirty is available to download from iTunes. It is currently in Beta in the Google Play store.
Think Dirty is the easiest way to learn about the potentially toxic ingredients in your cosmetics and personal care products. It's an independent source that allows you to compare products as you shop. Just scan the product barcode and Think Dirty will give you easy-to-understand info on the product, track dirty ingredients and shop for cleaner options.
What one of the safest cosmetic products have you found to be the most effective? Which product are you planning to try from the Paraben-free product list?