Add a little flair to your entertaining with this Holiday Charcuterie Board with affordable and tasty items from Walmart. Bonus, you can have everything delivered straight to your door with Walmart+. I use it often and love the convenience.
This post is sponsored by Walmart but all opinions are 100% my own. We have affiliate relationships which means we may earn a small referral commission at no additional cost to you if you shop using our links.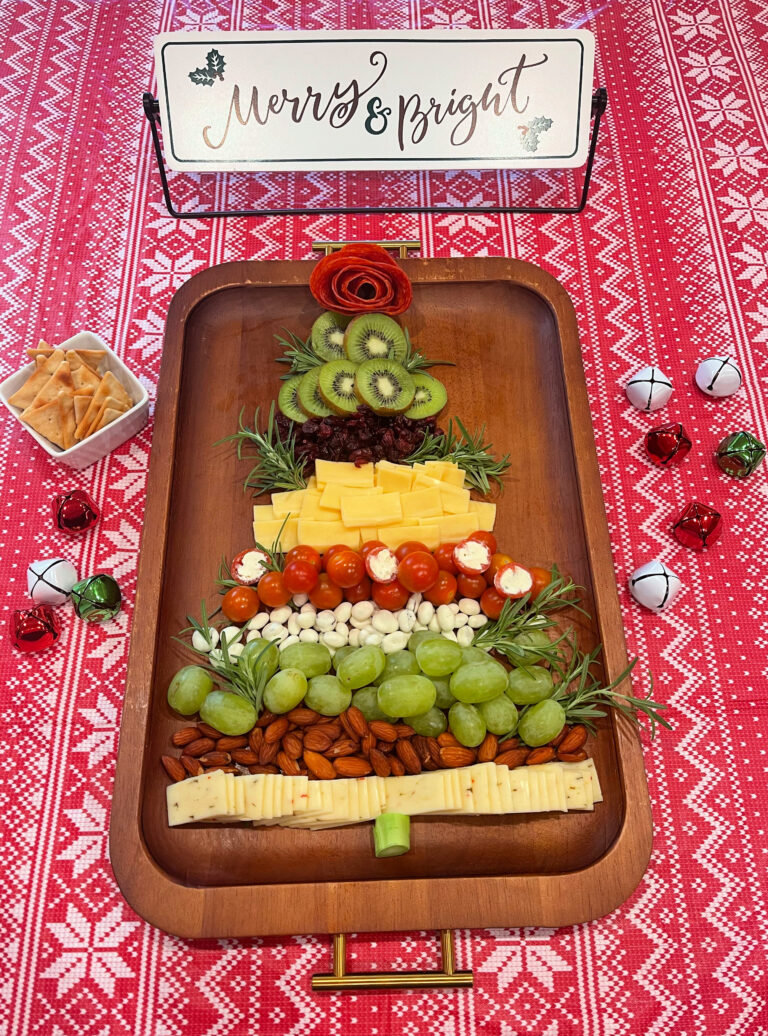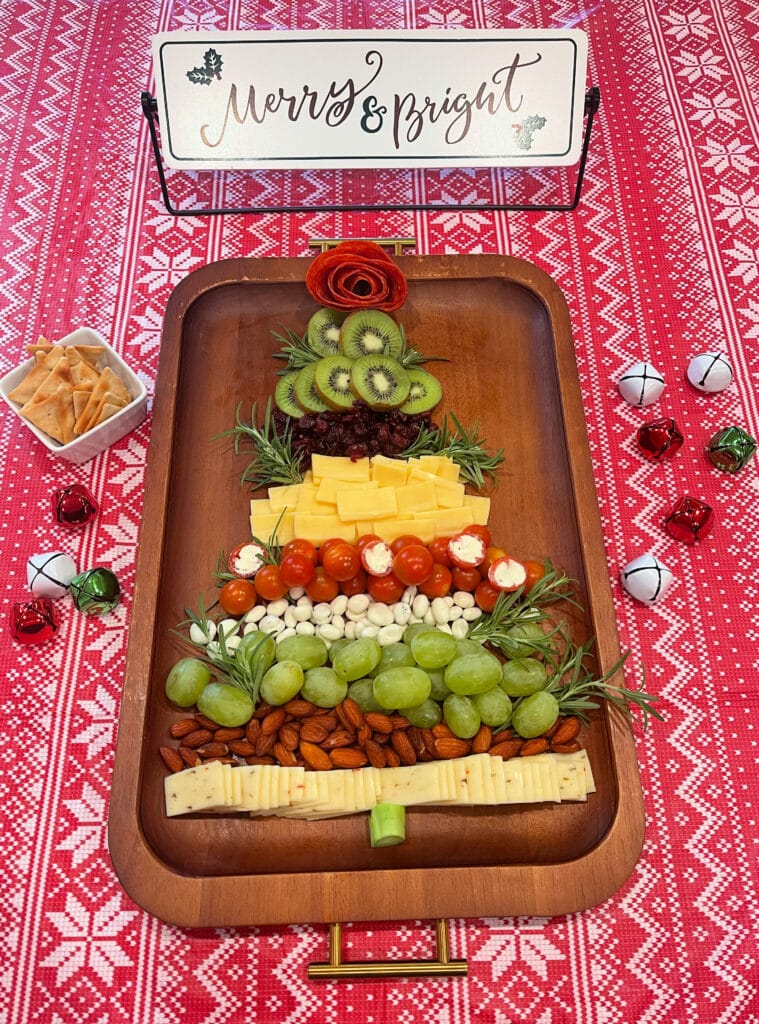 I moved this year and have been enjoying getting to know my new neighbors. I plan to host a small get-together in the next few weeks and will be making my Christmas Tree Charcuterie board. It is so festive and fun!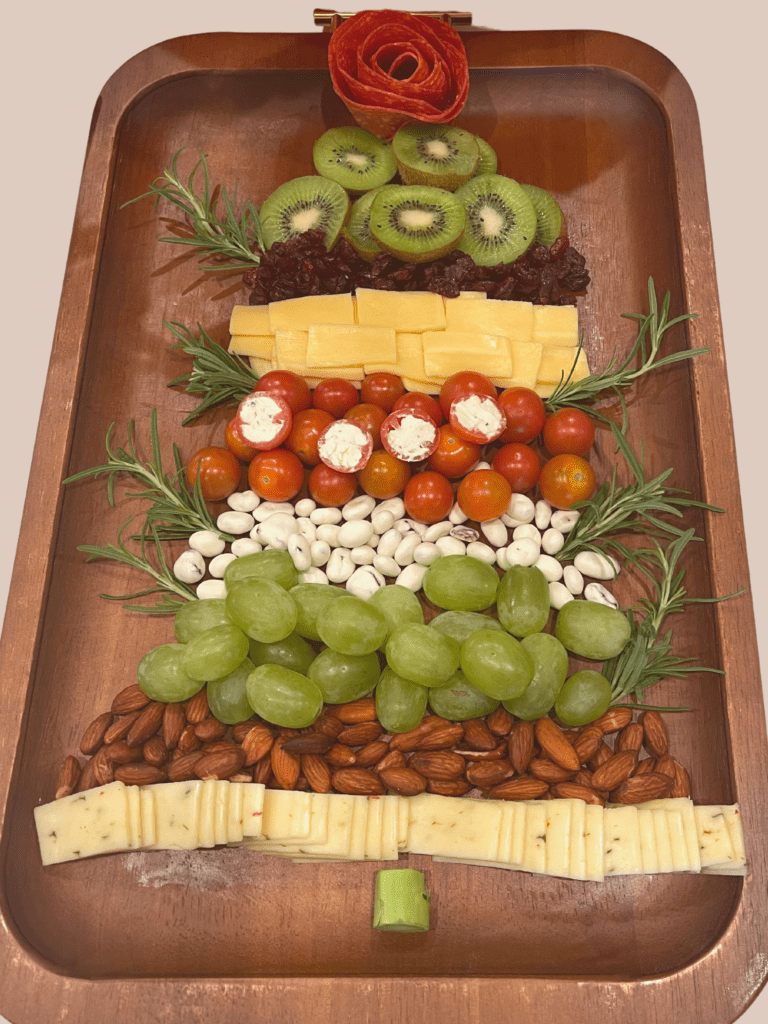 What is a Charcuterie?
Charcuterie is a display of cured meats, cheeses, and complementary food products. They are perfect for parties, happy hours, potlucks, and buffets.
What to Put in a Charcuterie Board
Popular choices include fresh or dried fruit, cheese and crackers, nuts, olives, candy, and lunchmeat, or cured meats like pepperoni or salami.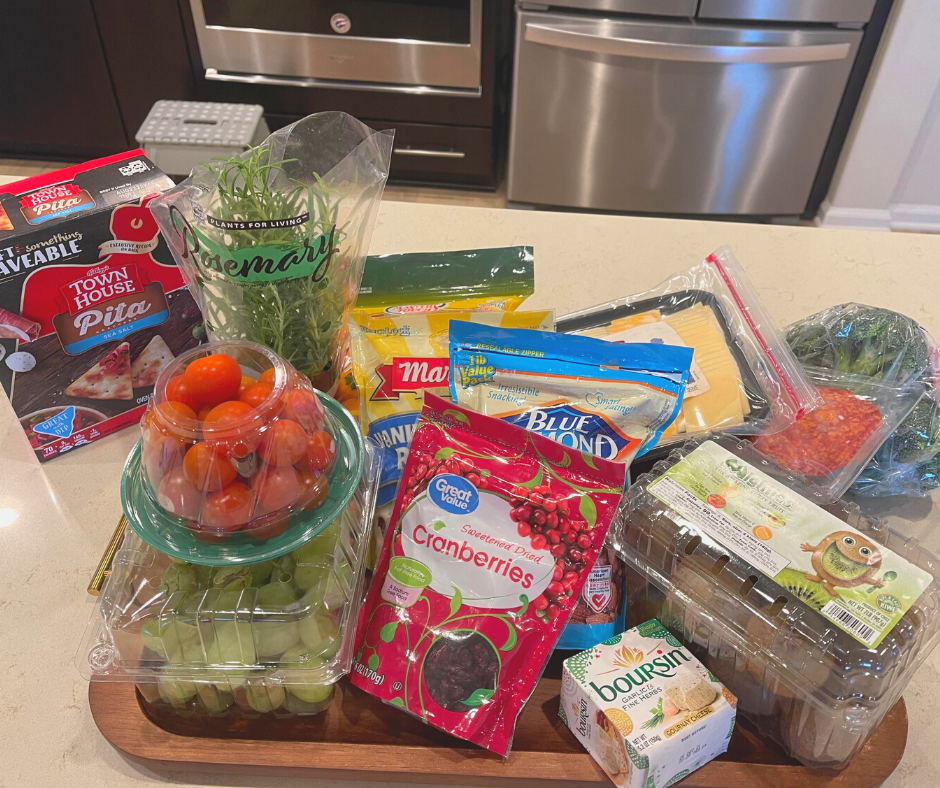 What I used on my Holiday Charcuterie Board: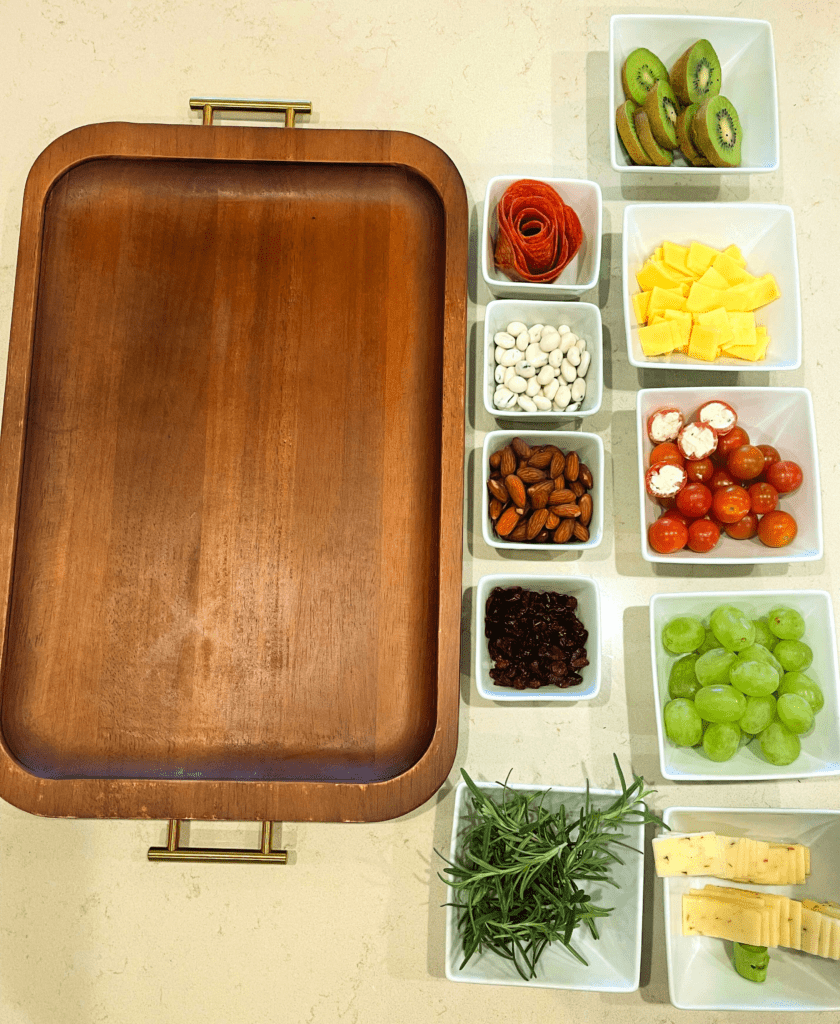 Check your pantry and refrigerator to see what you may already have on hand and then fill in with groceries from Walmart. Try to vary the sweet and the savory and alternate the colors to keep it interesting.
All you do is build layers in the shape of a triangle to make it look like a tree. Start wide at the bottom and then keep making the layers smaller until you get to the top.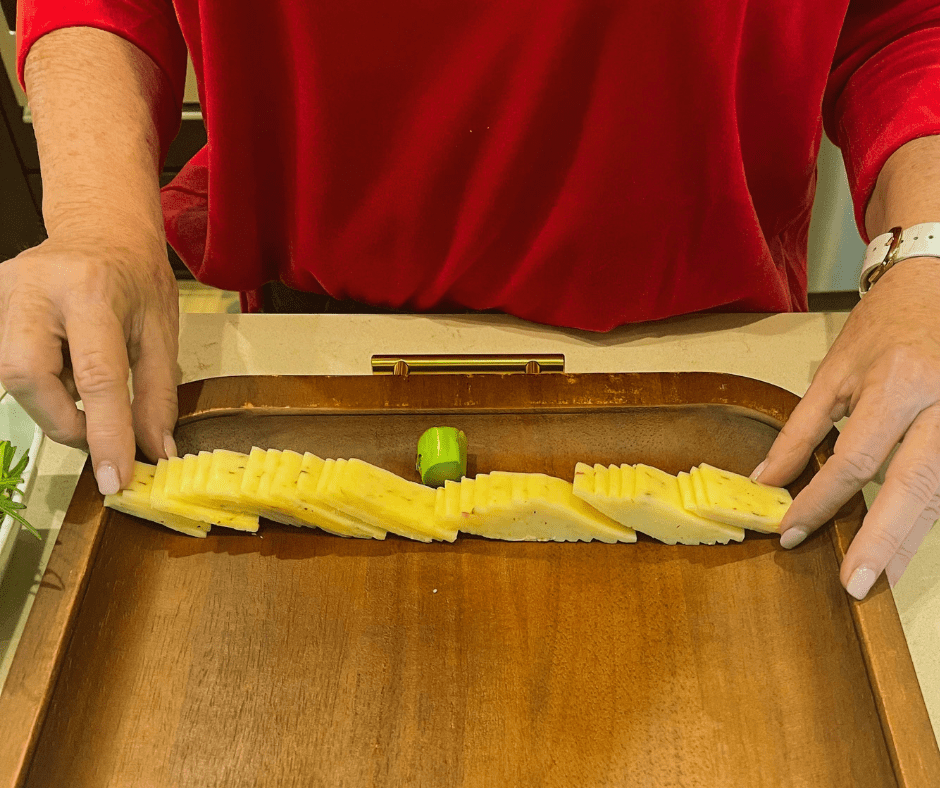 I've enjoyed the wood serving tray for many years. You can see it has been well-loved. I use it not only for food and snacks, but I've also used it to display candles and decor. It is so versatile and the gold handles make it look fancy.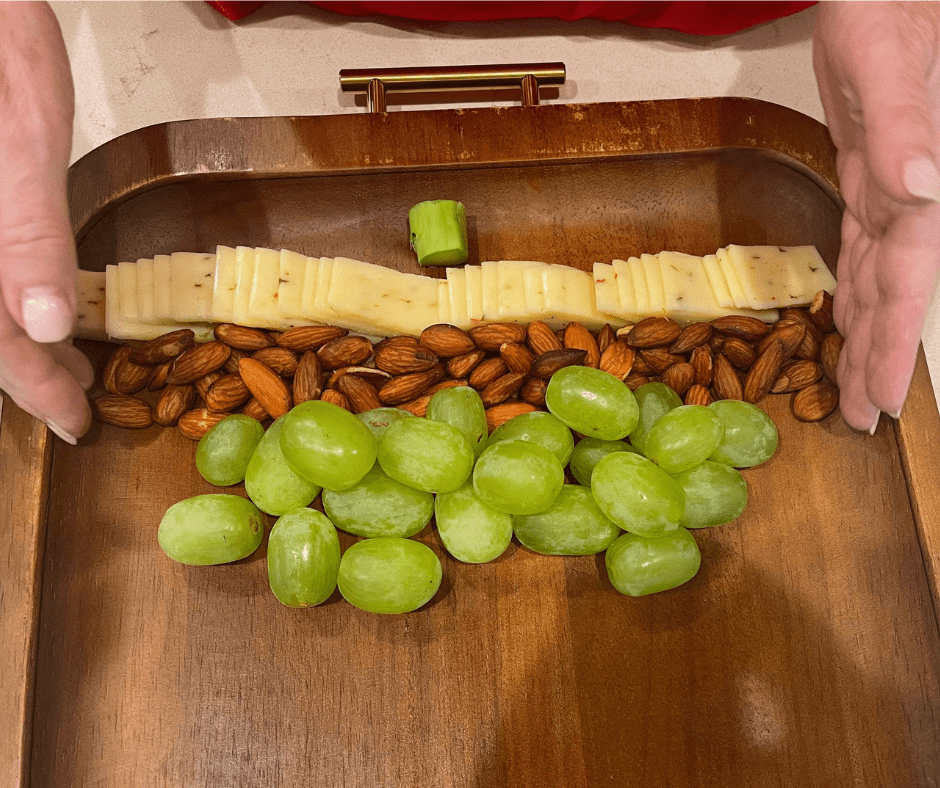 We used a small piece of a broccoli stalk as the base of our "tree".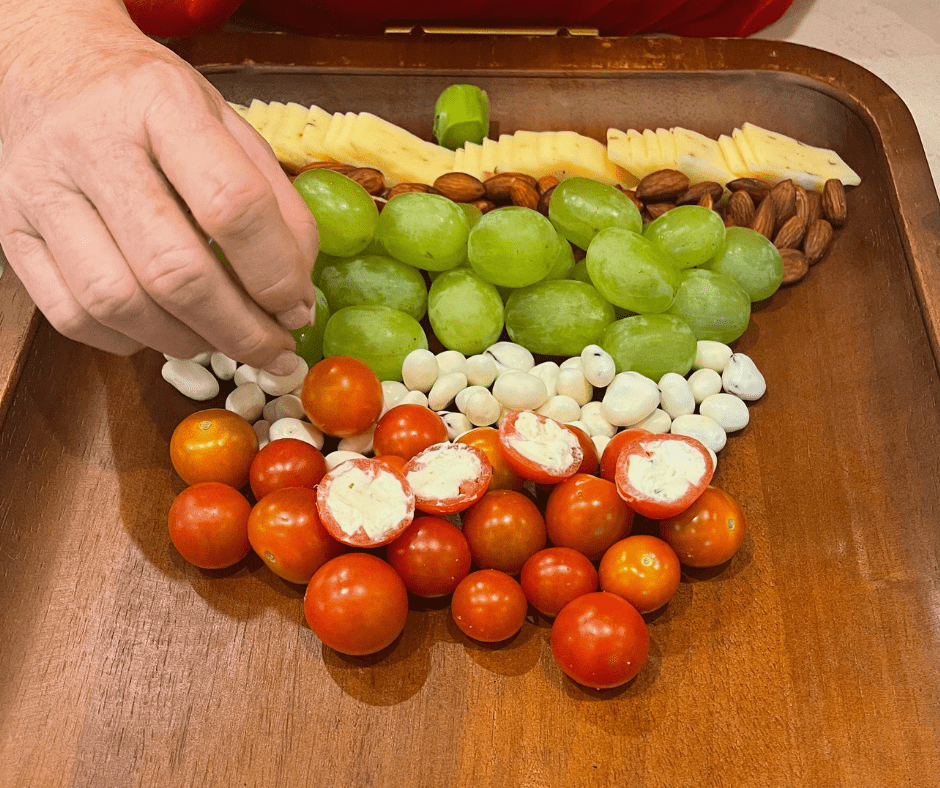 The Boursin Garlic and Fine Herbs Cheese that I put inside the cherry tomatoes is delicious!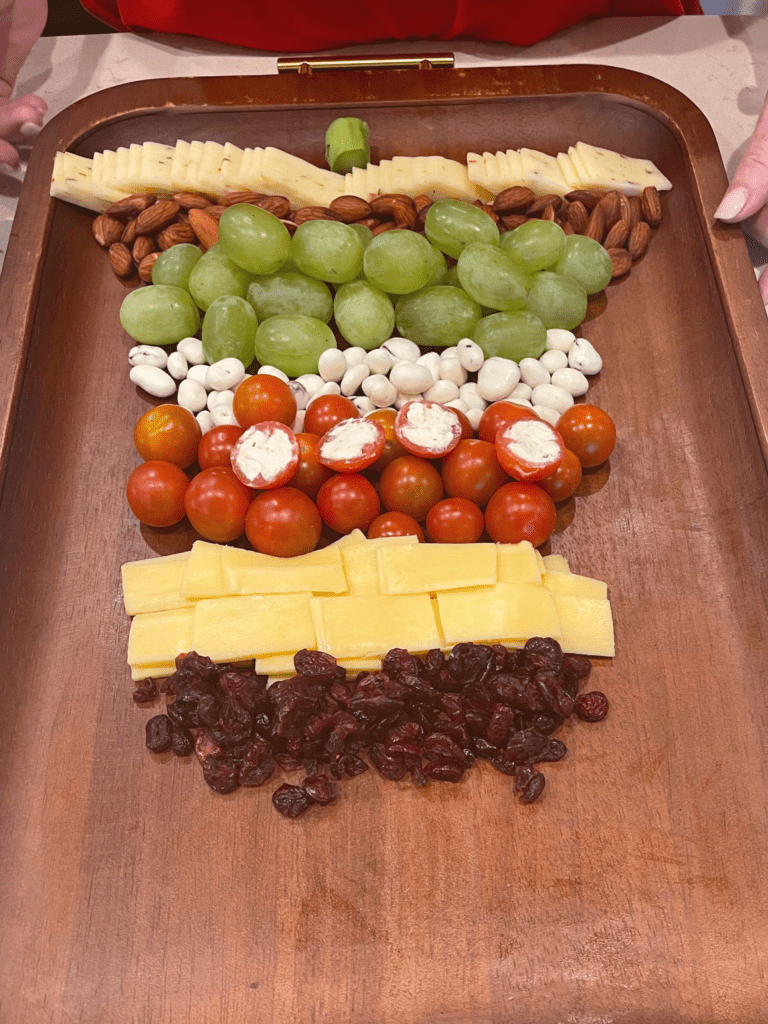 I like to vary the sweet and the savory as well as the colors to keep it visually interesting.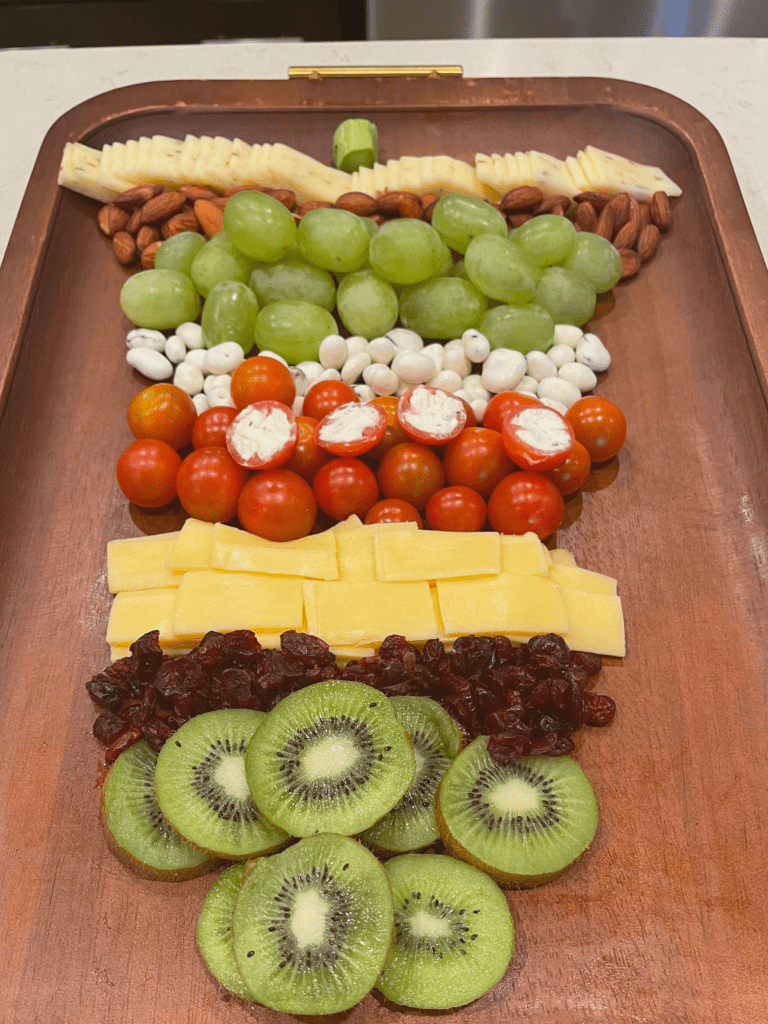 I try to choose food items that are not runny. The Kiwis were a little moist so I just dabbed around them with a paper towel.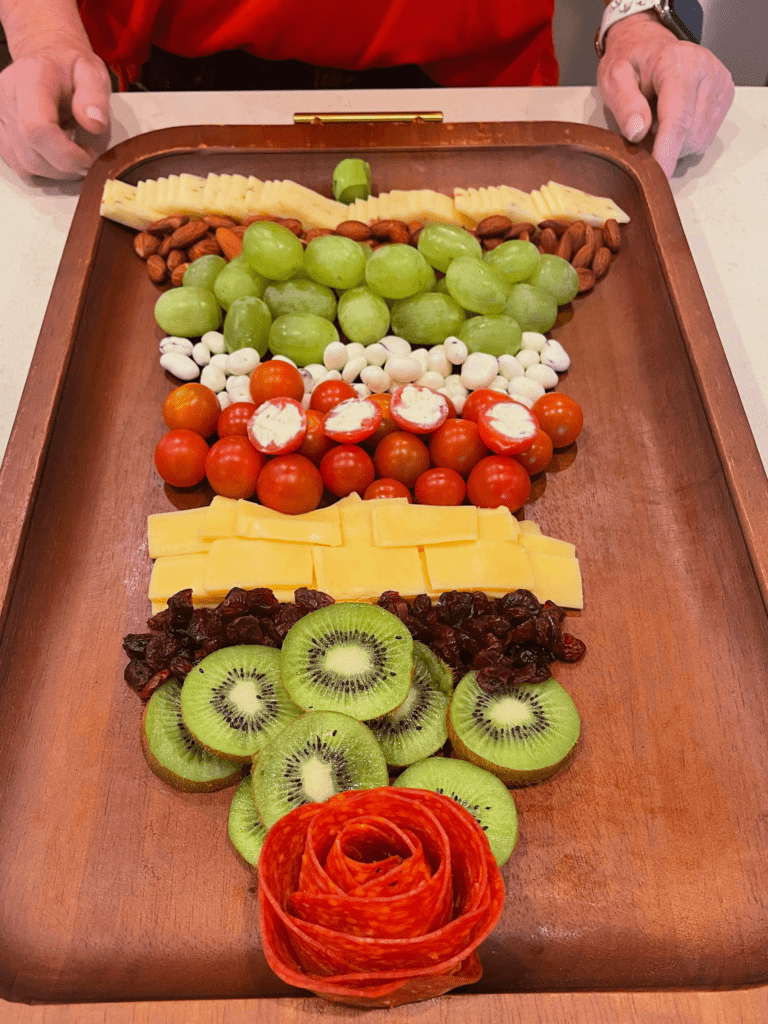 Enjoy!
See how easy it is to make the rose out of salami or pepperoni!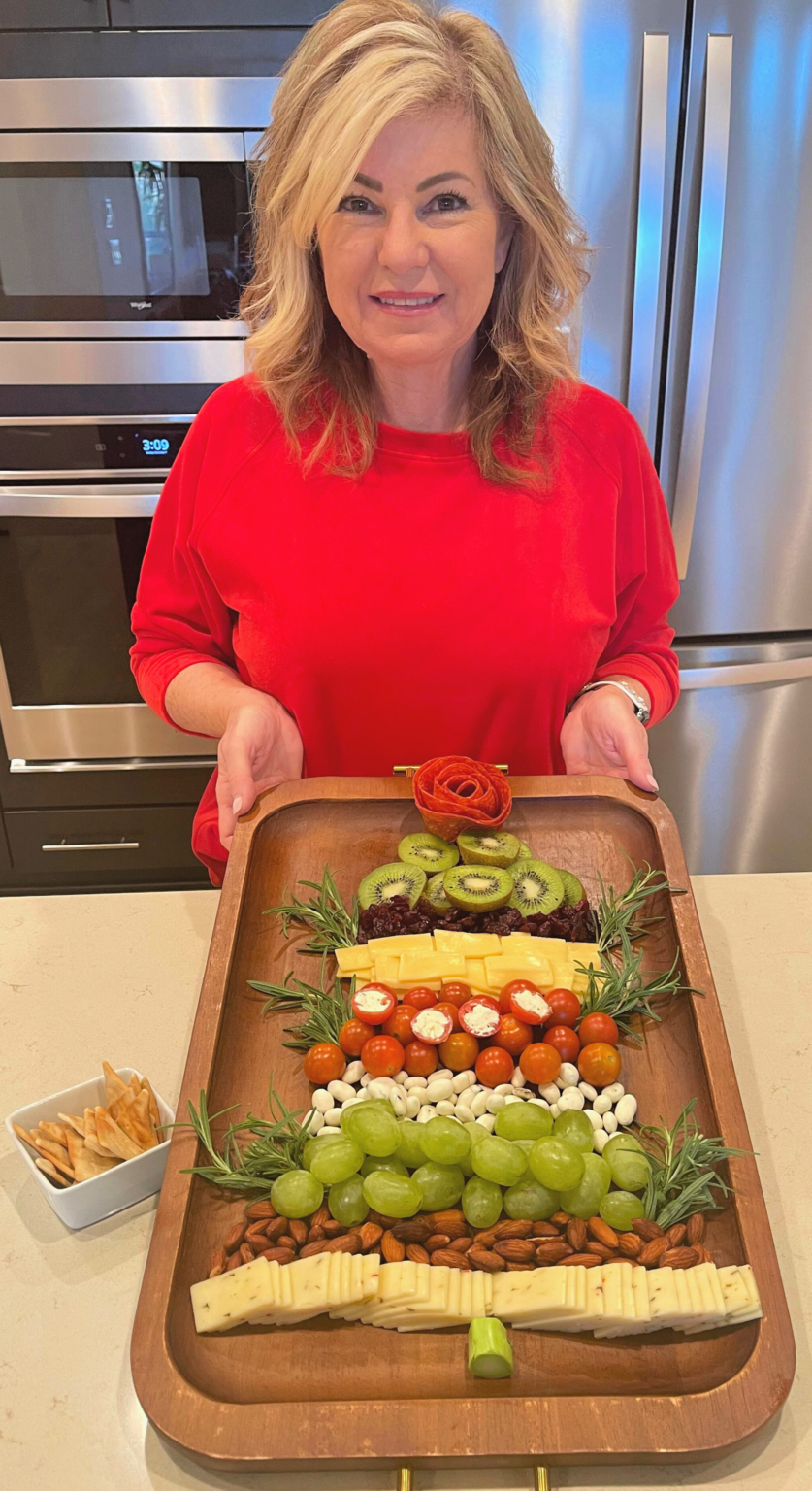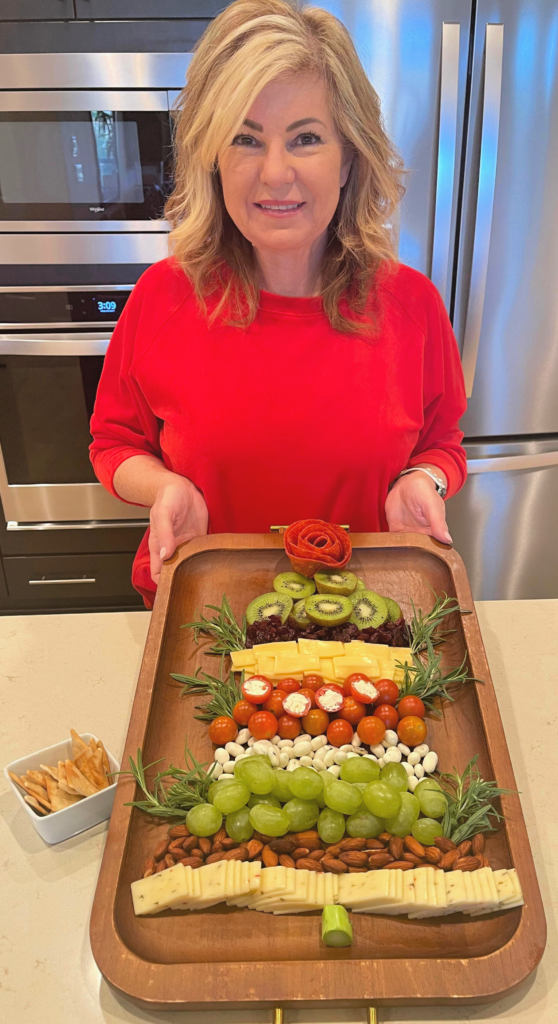 Don't forget to come back and let me know how your holiday Charcuterie turned out!
PIN for Later!