I attended a media/blogger tour of the Holman Ranch. Although my stay was included, all opinions are 100% mine.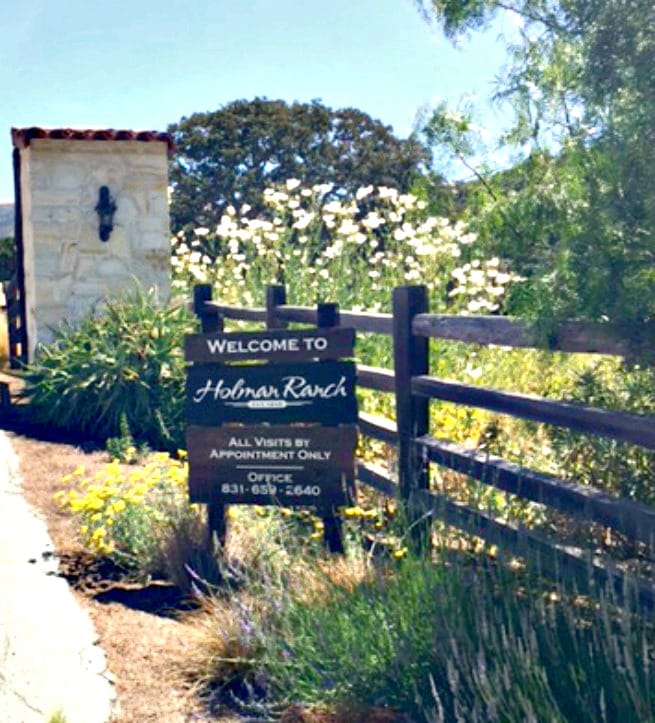 On a recent visit to Carmel, California, we drove east from Highway 1 for approximately 16 miles through the scenic Carmel Valley. My husband and I had been invited for an overnight stay at Holman Ranch which is a refined, sophisticated, and serene venue that hosts weddings, corporate events, family reunions and getaways for wine lovers.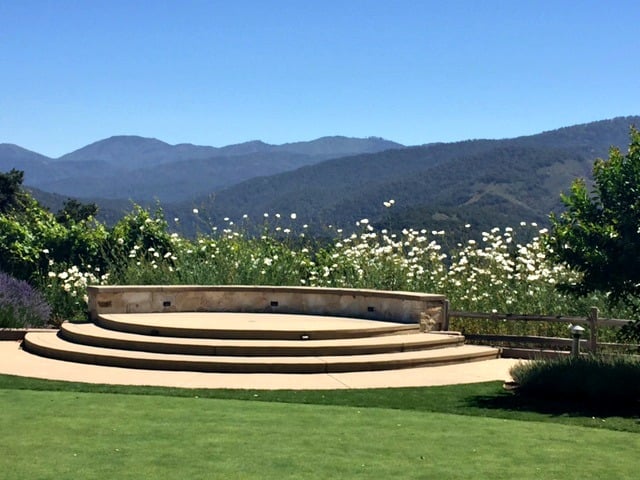 The Holman Ranch is a 400 acre working ranch which includes extensive vineyards, an on-site winery, an olive grove, and an elegant wedding and corporate event venue to rival anything you may have experienced. Over the years, my husband and I have been invited to many very nice corporate events. Having now experienced the Holman Ranch and its first class amenities, my husband will be lobbying very strongly to include the Holman Ranch for future meetings. Simply put, we want to go back!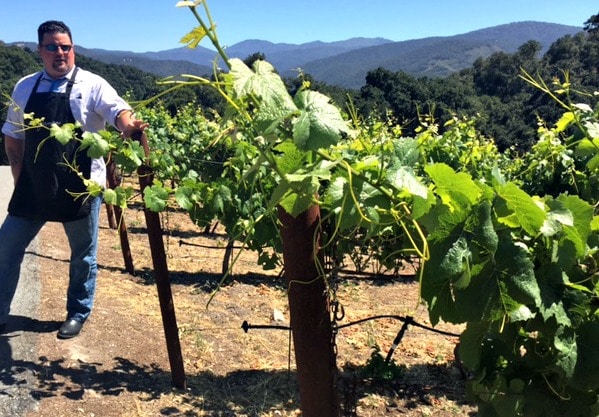 Shortly after our arrival, we were treated to a tour of the vineyards and wine cave by our host, Nick Elliott. His knowledge and patient explanation of the barrel to bottle wine making process made us feel that we were being treated to an exceptional experience. Certainly his attention to detail here must also be indicative of the wedding and event experience they offer at Holman Ranch, which I will describe a bit later.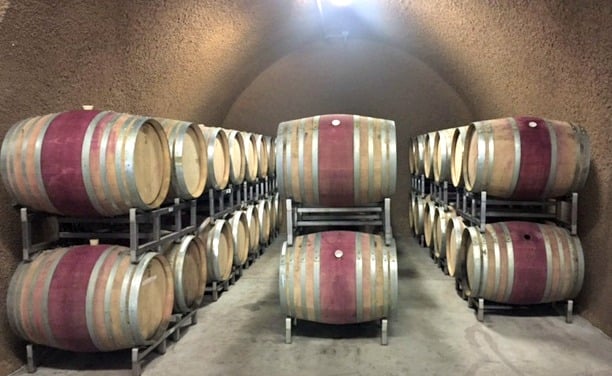 The Ranch's small estate vineyard of approximately 20 acres in the rolling hills on the estate produce wine varietals including Pinot Noir, Chardonnay, Pinot Gris Sauvignon Blanc, and Rose of the Pinot Noir. The two premium varietals are Jarman Chardonnay and Jarman Pinot Noir which use 100 percent estate-grown, organic and certified-sustainable grapes.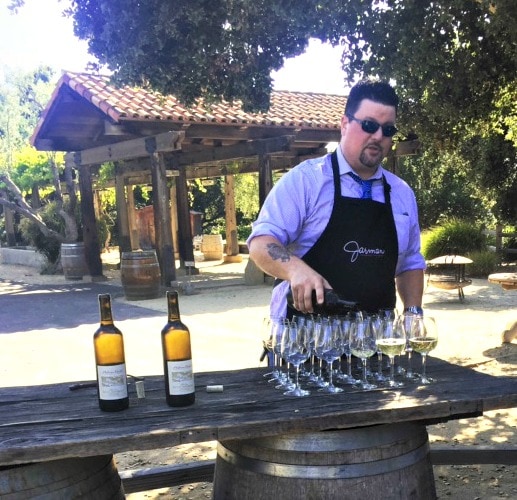 During our tour, Nick allowed us to sample the varietals while suggesting that we gently swirl our glass, sniff the bouquet, and taste the essence of the fruit. For my taste, the Chardonnay was magnificent. Then, while enjoying and holding our glasses, we strolled about the events area which included the wedding areas, luxuriant grassy spaces to enjoy a wedding ceremony or entertainment, all surrounded by the colorful charming gardens of the property and the serenity and privacy of the entire estate.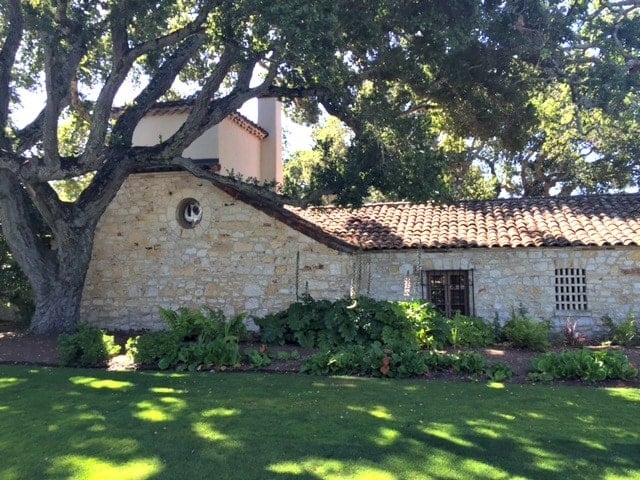 The stone hacienda building is the center piece of the property built with Classic Mission architecture and with original terracotta tile and beautiful views of the gardens. It is perfect for intimate dining and enjoying cocktails while admiring the many interesting furnishings and period pieces found inside.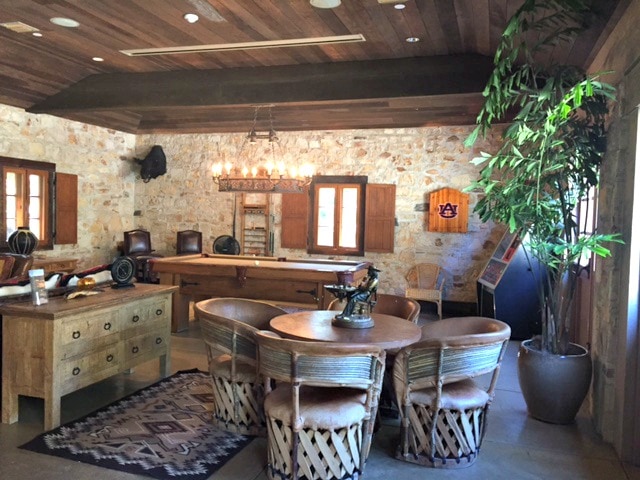 Attached to the hacienda is a private chapel for weddings or other ceremonies, an old-fashioned game room across the courtyard, and a fully furnished conference room. The spectacular weather on our visit set against the backdrop of the verdant countryside of the property was suggestive of unforgettable celebrations on the property that you would have all to yourself.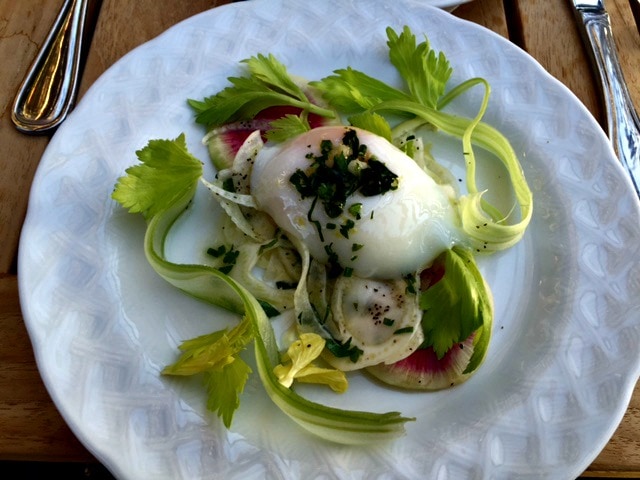 To top off our fabulous day, Nick and his wife Hunter treated us to a truly special dinner at nearby Will's Fargo Steakhouse and Bar. The establishment is well appointed evocative of a western "Fargo" way station with the feel of a locals high-end dinner house. Our chef's use of high quality locally sourced ingredients, naturally raised meats, freshly caught fish, and organic vegetables produce a delicious taste experience, spread out over several courses while the Ranch again supplied their delicious wines.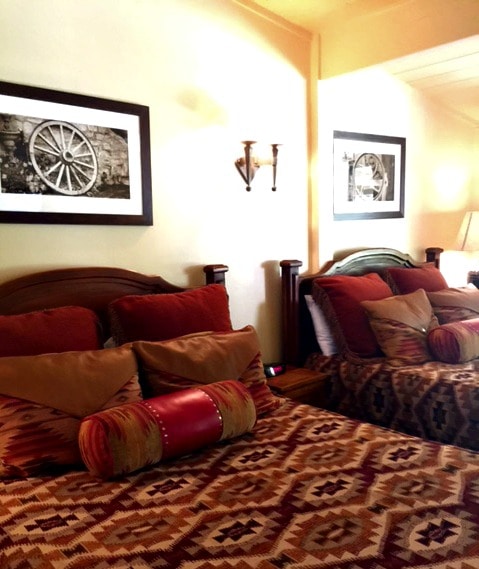 To end our evening, we retired to well appointed room which was one of the ten guest rooms on the property. All have early California decor with all the amenities of a fine hotel. They also have front porches with rocking chairs, and tables and chairs to prolong your evenings.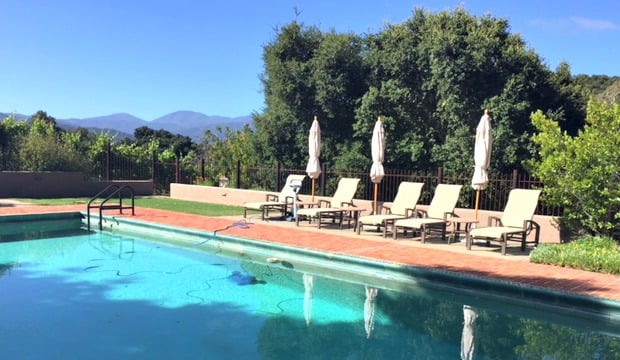 The next morning we had time to enjoy the Ranch's other amenities which include a beautiful swimming pool, fitness gym , horseshoe and bocce ball court. The historic charm of the Ranch set against the rolling hills makes for an idyllic, one-of-a kind experience. On our way back to the highway, we stopped at the Holman Ranch Tasting Room to pick up some wine to take home and savor. Their wine club membership includes overnight visits to the property. I highly recommend it if your a California wine aficionado and are looking for a memorable setting for a wedding, corporate event or family reunion.