Readers are asking "how does Walmart Plus work?" If you have not heard, Walmart has launched a new subscription service called Walmart Plus or Walmart +. They are competing for customers who use Amazon Prime.
NEW*
For Walmart+ members, save up to 10 cents per gallon at 12,000 Exxon, Mobil stations. Walmart and Murphy USA stations are cutting the membership price by five to 10 cents,. Walmart+ fuel pricing is also available at more than 500 Sam's Clubs.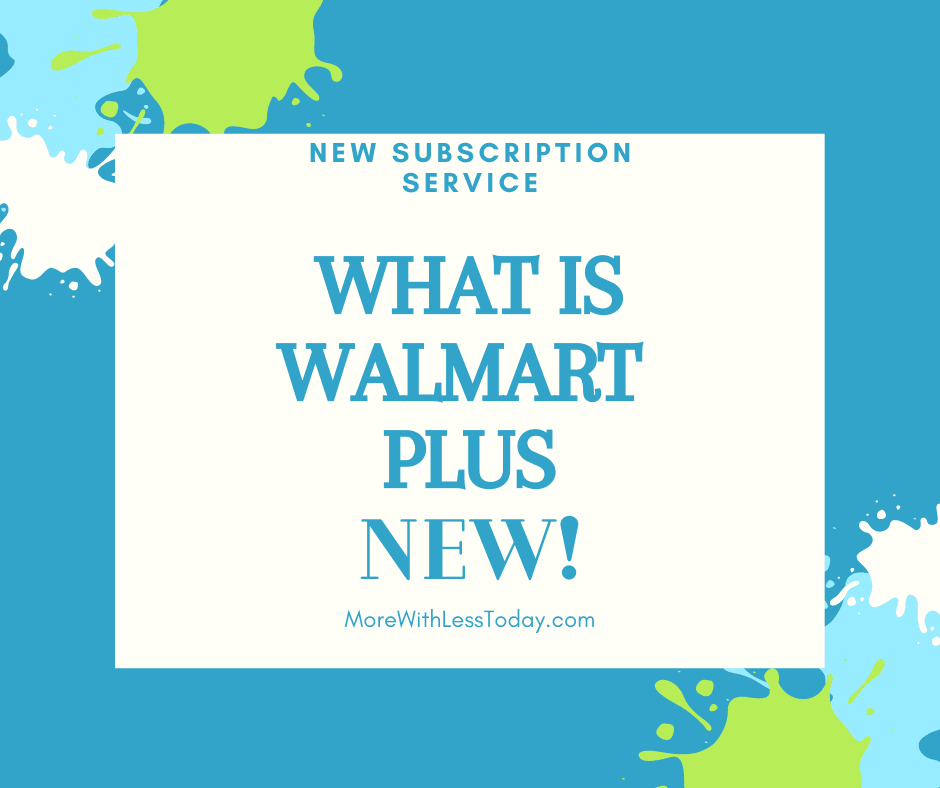 Here at More with Less Today, we cover all the ways to save money and save time. Not all ideas will work for everyone. We always love to hear from our readers so feel free to leave a comment or drop us an email at morewithlesstodayteam (at) gmail.com. We use affiliate links for your shopping convenience. We may earn a small referral commission at no additional cost to you if you shop using our links. As an Amazon Associate, I earn from qualifying purchases.
Members of Walmart Plus will receive unlimited free delivery from stores and fuel discounts from participating gas stations. The subscription service will cost $98 a year or $12.95 a month. It comes with a 15-day trial period.
$20 referral bonus will be available to you after the initial free trial.
If you have been considering trying it, now is a perfect time!
With unlimited free delivery on fresh, high-quality groceries for holiday gatherings and gifting wins all season long ($35 order minimum. Restrictions apply.) Walmart+ is the go-to membership to save time and money and make life easier. Visit Walmartplus.com to start your free trial.
Schedule delivery at your convenience with no hidden fees or mark-ups. Free shipping, no order minimum on last-minute gifts for all your holiday moments, all season long everyday low prices you love (Excludes most Marketplace items, location & freight surcharges.)
Amazon Prime offers a variety of perks including streaming music, movies, and TV shows and Walmart Plus says they will be adding more benefits and features over time.
In addition to the delivery benefits, Walmart Plus offers Rx for less which can save up to 85% on thousands of prescriptions. The benefit cannot be combined with insurance.
Enjoy member pricing on fuel. Save 5 cents per gallon on fuel at Walmart & Murphy stations. Plus access member pricing at Sam's Club fuel centers.