On those busy weeknights, cooking a tasty meal in your Instant Pot is a great way to get good food on the table fast. This post is in partnership with Omaha Steaks. All opinions are 100% my own.
When you have delicious chicken breasts in your freezer from Omaha Steaks, you'll be able to slow down and enjoy a delicious meal with those you love. Sitting down to a family dinner is such an important part of family life, don't you agree?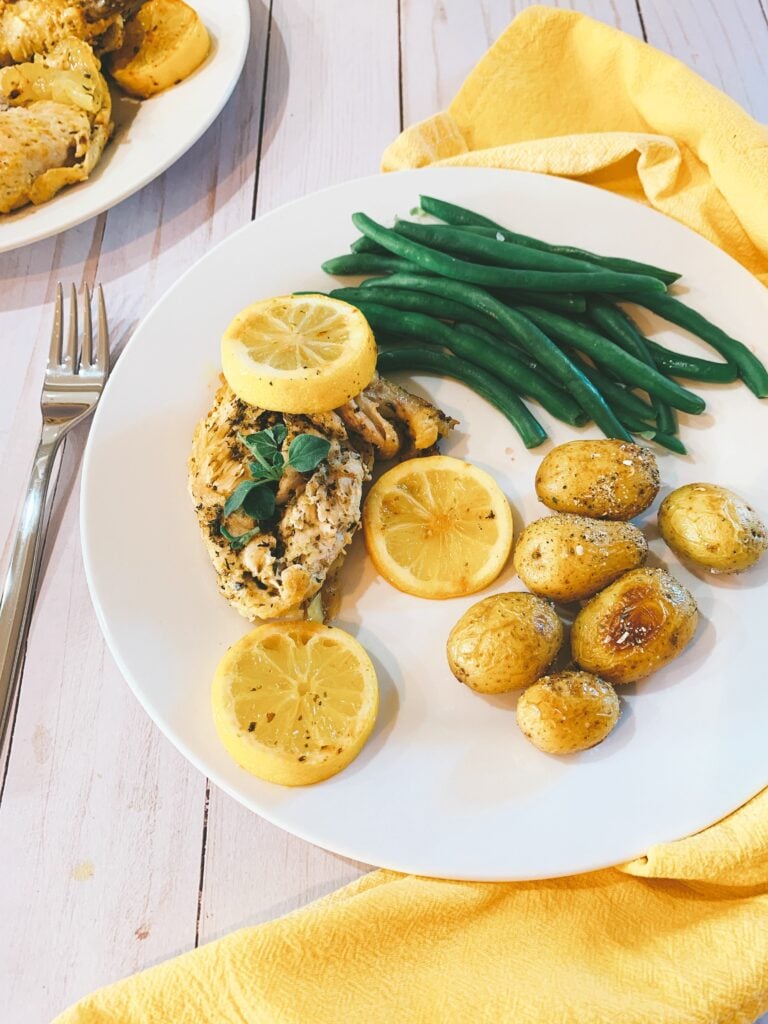 I'm going to share an easy recipe for you to try, Lemon Chicken is one of our family favorites.
How Do You Make Lemon Chicken in the Instant Pot?
Ingredients
4 boneless chicken breasts

1/2 Tsp garlic powder

2 tsp olive oil

4 tbs butter

1/2 onion

4 garlic cloves minced

1 1/2 tbs Italian seasoning

1-2 lemons

1/3 cup chicken broth

salt and pepper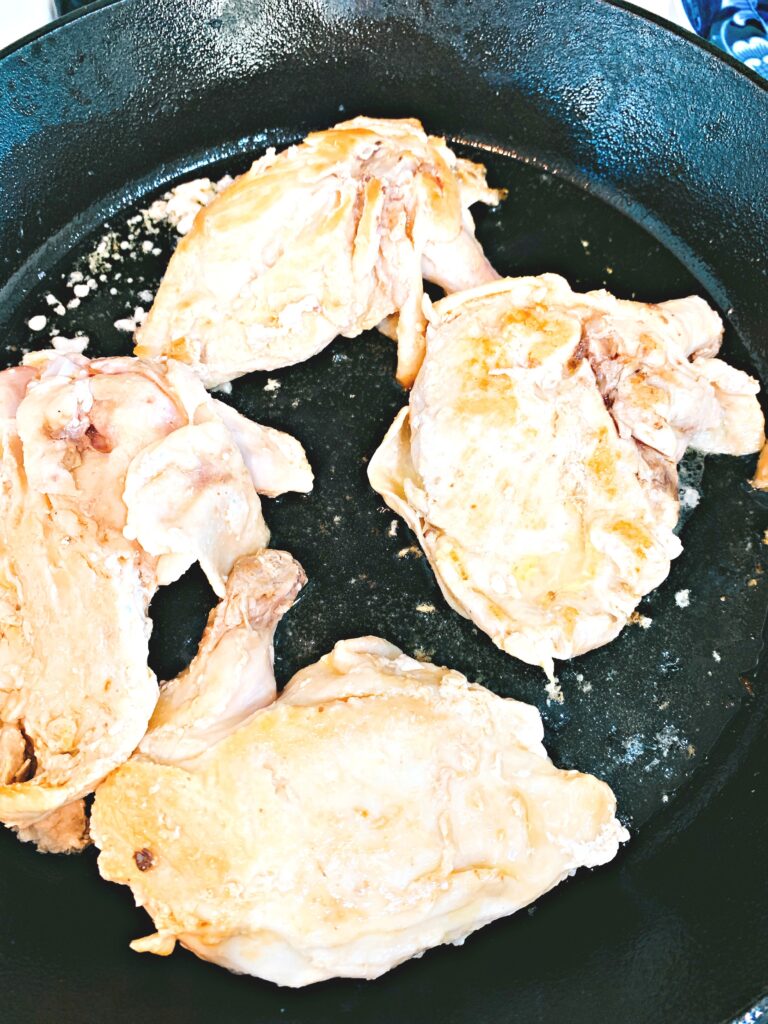 Thaw chicken in the refrigerator. Season your chicken with salt, pepper, and garlic powder.
I like to brown the chicken in olive oil for just a few minutes in my cast iron pan.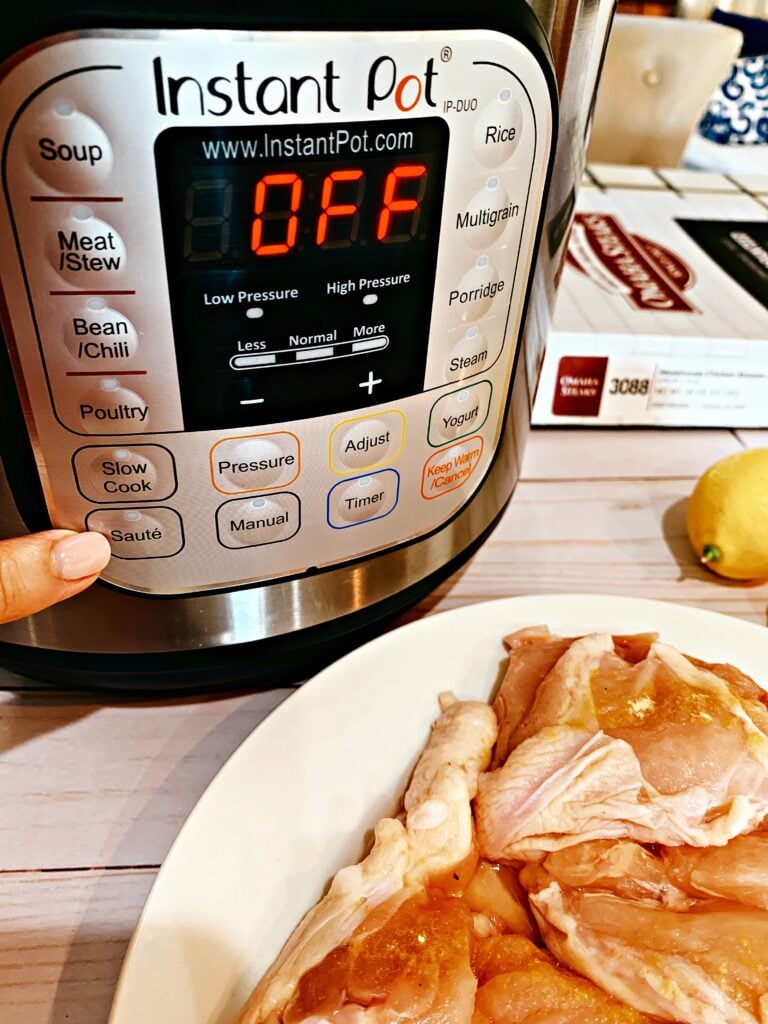 You can also brown it right in the Instant Pot using the sauté button. Either way, when you take the extra few minutes to sauté the chicken, it helps to seal in the flavor and give the chicken the delicious brown color and coating.
Add the olive oil to the bottom of the Instant Pot first and then press the Sauté function. Sear the chicken on each side until golden brown, about 3 minutes.
Once you brown the chicken, remove from pan or pot and set aside.
Melt the butter inside the Instant Pot and then add in onions, garlic cloves, chicken broth, lemon juice, and Italian Seasoning.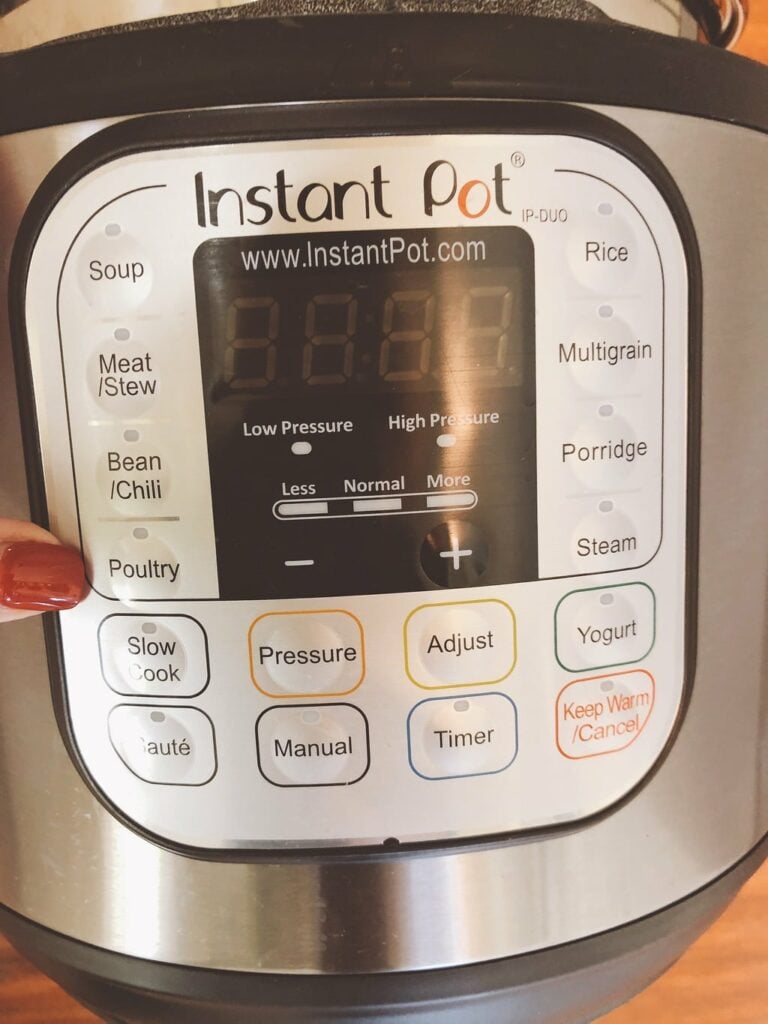 Place the chicken into the Instant Pot, and select the Poultry setting. If your Instant Pot is larger, or if you are using more chicken, you may need a little more chicken broth or water to prevent the chicken from sticking to the bottom of the pot. Using 1/3 cup of liquid worked perfectly for me but adjust if needed.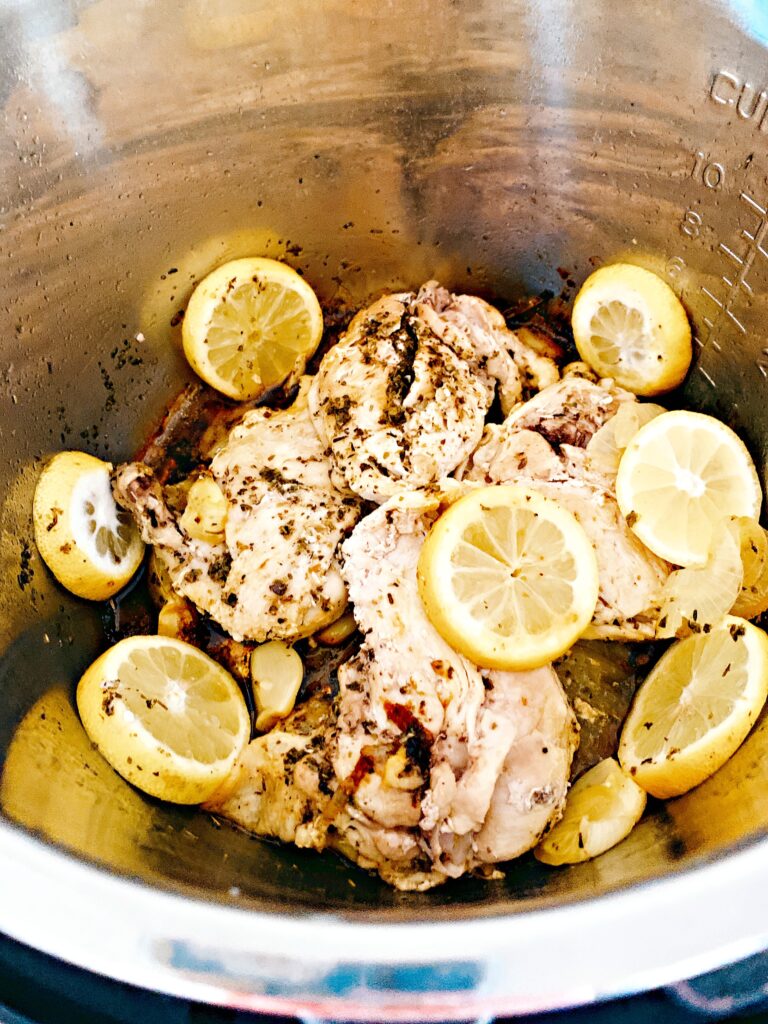 Once the chicken is done, let the steam release using a long wooden spoon or other long-handled utensil and always be careful of the steam while it is releasing!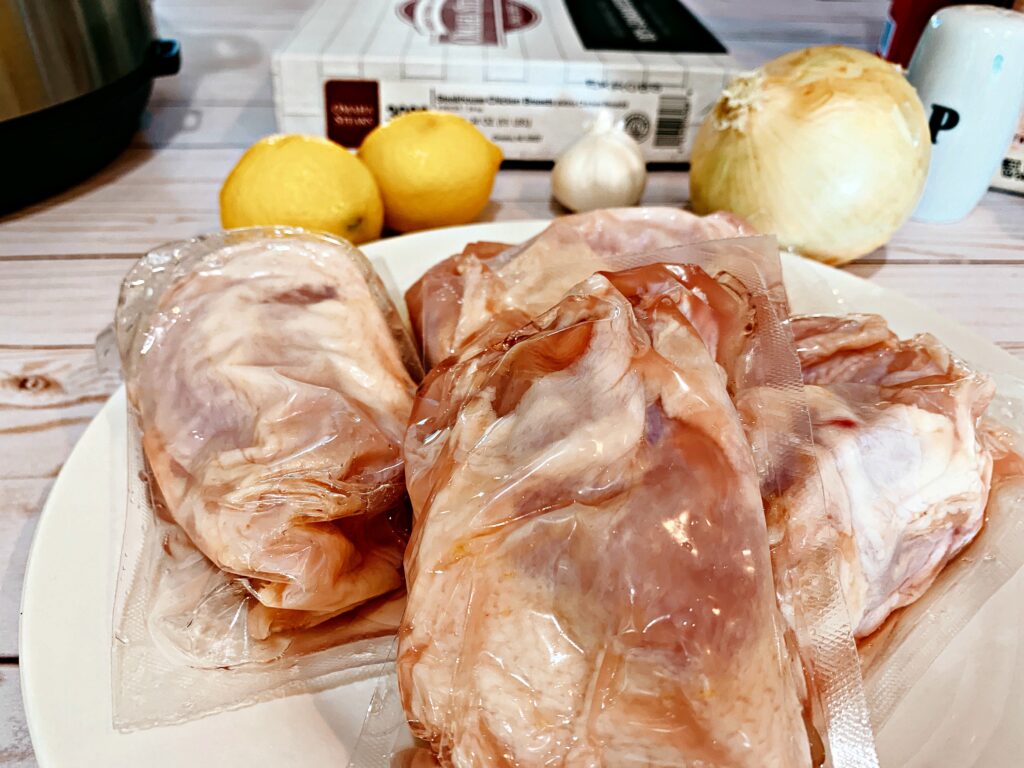 The boneless chicken breasts I used for my recipe are called Steakhouse Chicken Breasts. These are thick, plump and juicy like you would expect from a high-end restaurant. The Omaha Steaks butchers select the best whole-muscle white meat chicken with skin-on wingette attached for the best flavor.
I recommend ordering boneless chicken breasts from Omaha Steaks. Everything you order is flash-frozen and then carefully vacuum-sealed, and delivered to your door in their shipping cooler. The Steakhouse Chicken Breasts are individually packaged so you just pop them into your freezer and when you need them, you cook the exact portions you want so there is no waste.
What are Different Ways Cook Chicken?
When you have chicken on hand, you have so many options. If you prefer, you can also use these popular methods to cook chicken:
BAKE: Preheat oven to 375°F. Place the desired amount of chicken breasts on a foil-lined baking sheet. Bake for 18-20 minutes or until internal temperature reaches 165°F. When you bake chicken, it will continue to cook from residual heat after you take it out of the oven. Let the chicken sit for 5 to 10 minutes and use a meat thermometer to make sure the internal temperature is 165 degrees Fahrenheit. This Weber meat thermometer is what I use. It is very inexpensive and available at Amazon.com.
POACH: You can poach chicken in a large skillet on the stovetop. Just add 1 to 2 cups of water or chicken broth. Bring it to a boil, then reduce the heat, cover and cook for 10 to 14 minutes until the internal temperature reaches 160 degrees. You can add your favorite spices and herbs for flavoring.
STIR FRY: Cut the chicken breasts into bite-sized pieces. Season with salt and pepper, Heat oil in a skillet over medium-high heat until just smoking. Keep a close eye on it to prevent burning and then cook the chicken 4-5 minutes per side until it is cooked through.
GRILL: Before you grill chicken breasts, pat them dry and season with salt and pepper. Oil a clean grill and preheat to medium-high heat. Grill the chicken for 5-8 minutes on each side and use the meat thermometer to make sure the internal temperature is 165 degrees. If you want to add BBQ sauce, wait until the last few minutes so the sauce does not burn.
SEAR AND ROAST:
Preheat oven to 375°F. Preheat an oven safe pan to medium. Pat dry and season chicken breast. Place chicken breast in pan skin side down. Sear for 3-5 minutes. Flip chicken breast and place in the oven for 15-18 minutes or until internal temperature reaches 165°F.
What Sides Should I Serve With Lemon Chicken?
This chicken dish would go well with so many sides. I served it with small potatoes and green beans but you can also order delicious side dishes from Omaha Steaks. Don't forget to order dessert!
Find More Chicken Recipes

Another family favorite is my Honey Balsamic Boneless Chicken Breast recipe.

You can find more delicious chicken recipes right on the Omaha Steaks website plus I have a Pinterest board where I save my favorite chicken recipes. If you are on Pinterest, here is a link to my Chicken recipes pin board. I invite you to save the recipes that look good to you too!
I've begun a new way of eating combined with daily fitness. I am paying closer attention to how I feel after I have eaten certain foods. I've learned that when I eat lean protein at dinnertime, I am satisfied and full until breakfast in the morning. I no longer find myself needing a little snack before bed, my cravings have subsided and I even think that I sleep better all due to eating protein at my last meal of the day.
Boneless chicken breasts can also be incorporated into gluten-free diets, Keto diets, and low sodium diets.
The next time you are placing an order at Omaha Steaks, be sure and take a minute to look around the website. I think you will be surprised at all the selections. Last year, I had my Thanksgiving turkey and sides delivered and it was the best I've ever had. If you love seafood, be sure to click the World Port Seafood tab. I enjoyed their lobster tails on New Year's Eve. I highly recommend ordering the Argentinian Shrimp. If you are wanting to stock up on freezer to table options, see their one pan skillet meals. You will discover so many dinner solutions and delicious options.
About Omaha Steaks
Omaha Steaks has a stellar reputation as America's original butcher. They are known for only the highest-quality cuts of meat, all delivered right to your door (or at one of their store locations).
When I was introduced as an ambassador with Omaha Steaks, I got to meet the Simon brothers, the fifth generation of this family-owned company that dates back to 1917, and the Omaha Steaks family of employees who take such pride in their work, their attention to food safety, quality control, and customer care. They made me feel both comfortable and proud to share their story and their products with my family and with you.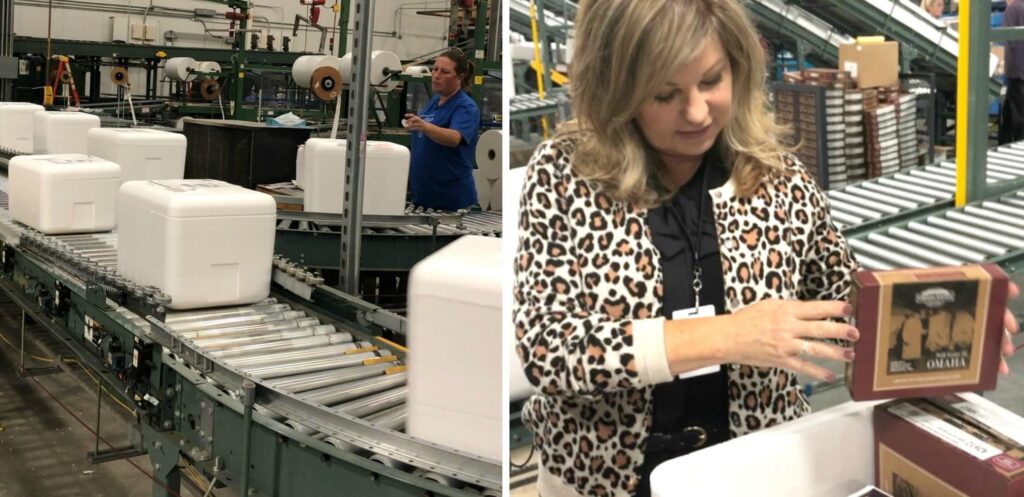 I toured the shipping facility that packs and ships out their products. with so much care. It is quite an operation!
For more delicious options, check out these Omaha Steaks selections our family has enjoyed:
Easy Appetizers for a Party from Omaha Steaks
The Omaha Cut Ribeye from Omaha Steaks
Boneless Chicken Breasts from Omaha Steaks
Argentinian Shrimp from World Port Seafood/Omaha Steaks
Butcher's Breakfast – one-pan skillet breakfasts
My Thanksgiving Meal Delivered from Omaha Steaks
Easy Easter Meals to Order Online
Here is one of my most popular posts: Money-Saving Tips for Omaha Steaks
Omaha Steaks has a 100% guarantee and they stand behind every item on their menu with no questions asked. You can order from them with complete confidence knowing that they will deliver the highest quality food to you in the safest way possible.
Omaha Steaks is also very community-minded and they support many local and national charities. They also provide products and discounts to the military which as a veteran, is near and dear to my heart.
PIN It Now and Make it Later!