Did you know that Serena Williams has her own celebrity store on Amazon You can shop her lifestyle products for fitness, tennis, health, wellness, and more.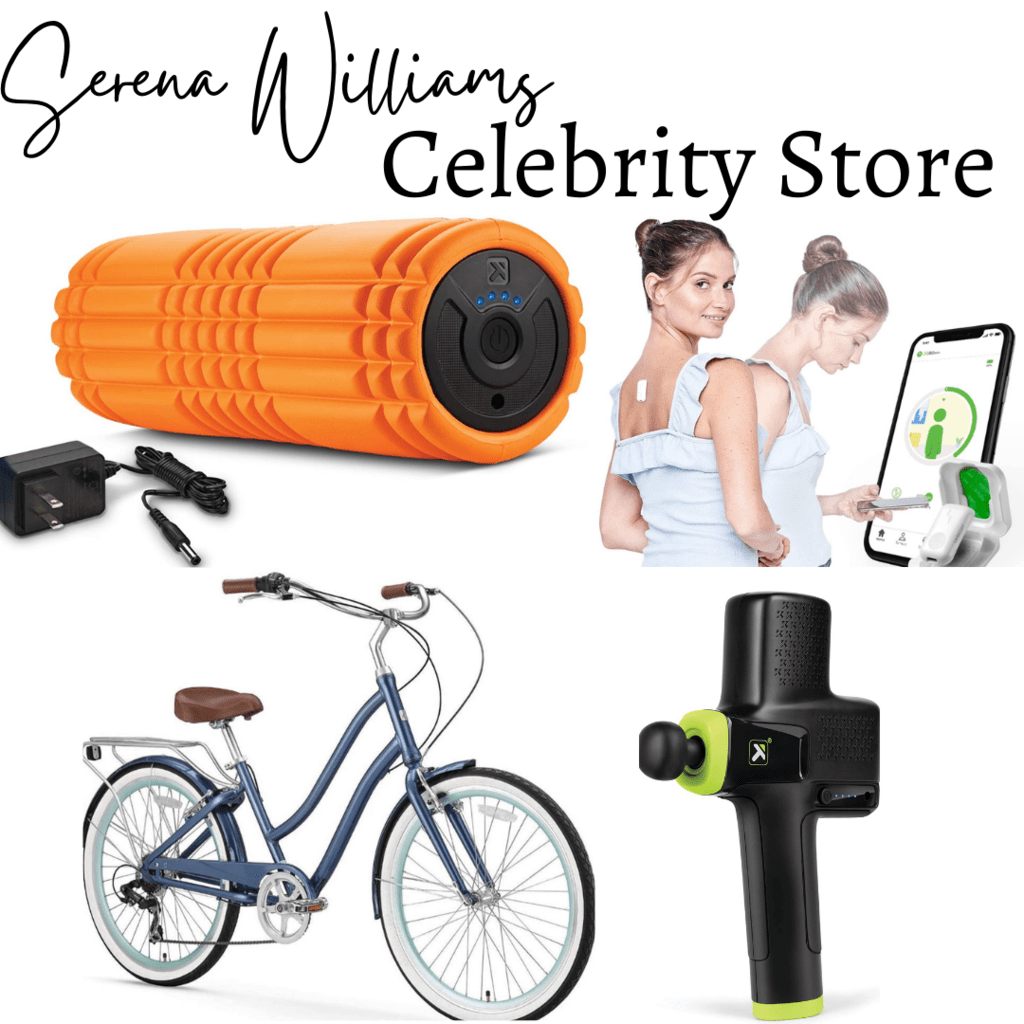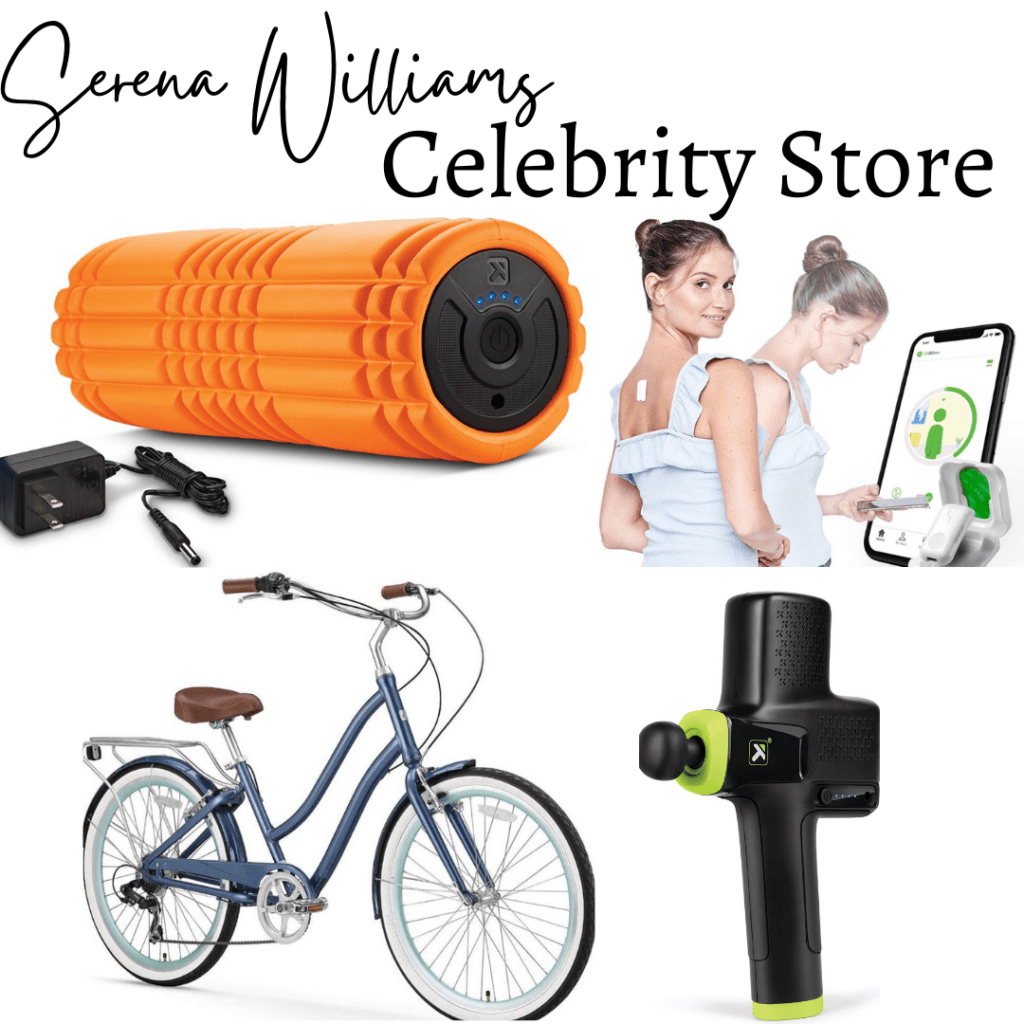 Here are just a few of our favorite products we found in the Serena Williams Amazon store. As an Amazon Associate, I earn from qualifying purchases.
TriggerPoint GRID VIBE PLUS Four-Speed Vibrating Foam Roller
"This vibrating foam roller is cordless and rechargeable, with four vibration frequencies that are ideal for pain relief, relaxation, and recovery. The compact 3.5-inch diameter provides less surface area while rolling to deliver targeted relief to deep layers of tissue.
TriggerPoint Impact Handheld Percussion 4-Speed Massage Gun
" The 4-speed muscle massage gun delivers targeted pressure to help increase blood flow, hydrate muscle tissue, and improve range of motion pre and post-workout. A quiet, brushless 4-speed motor runs quietly and efficiently; rechargeable battery supplies over 2 hours of continuous massage."
Women's 7-Speed Step-Through Hybrid Cruiser Bicycle, 26″ Wheels and 17.5″ Frame, Navy with Brown Seat and Grips
"Step-through aluminum city frame 7-speed hybrid touring, urban commuting, and cruiser bike with matching full fenders, and 26" wheels. Allows riders of varying heights to stop and put feet flat on the ground while staying in the saddle. Uses hand brakes."
Posture Trainer and Corrector for Back
"Boost Your Health: Meet UPRIGHT GO 2 the simplest, fastest, and most natural way to improve your posture in just 2 weeks. Healthy upright posture strengthens back and core muscles stimulate better blood flow and promote overall well-being. Track Your Progress: Tracking mode turns off vibration alerts, and keeps accurate stats on your posture throughout the day using enhanced, multi-sensor technology."


In addition to the Serena Williams Amazon store, discover the Amazon stores curated by other celebrities including Lady Gaga, Dolly Parton, Heidi Klum, Ciara, Martha Stewart, and many more. Here is the link to check them out!
I'm not a celebrity, but I have an Amazon Store too with some of my favorite TV deals and steals. Visit the MoreWithLessToday Amazon store!
PIN It for Later!