You can easily set up an Amazon.com Wish List
and share it with friends and family. Amazon makes this so easy! As an Amazon Associate, I earn from qualifying purchases.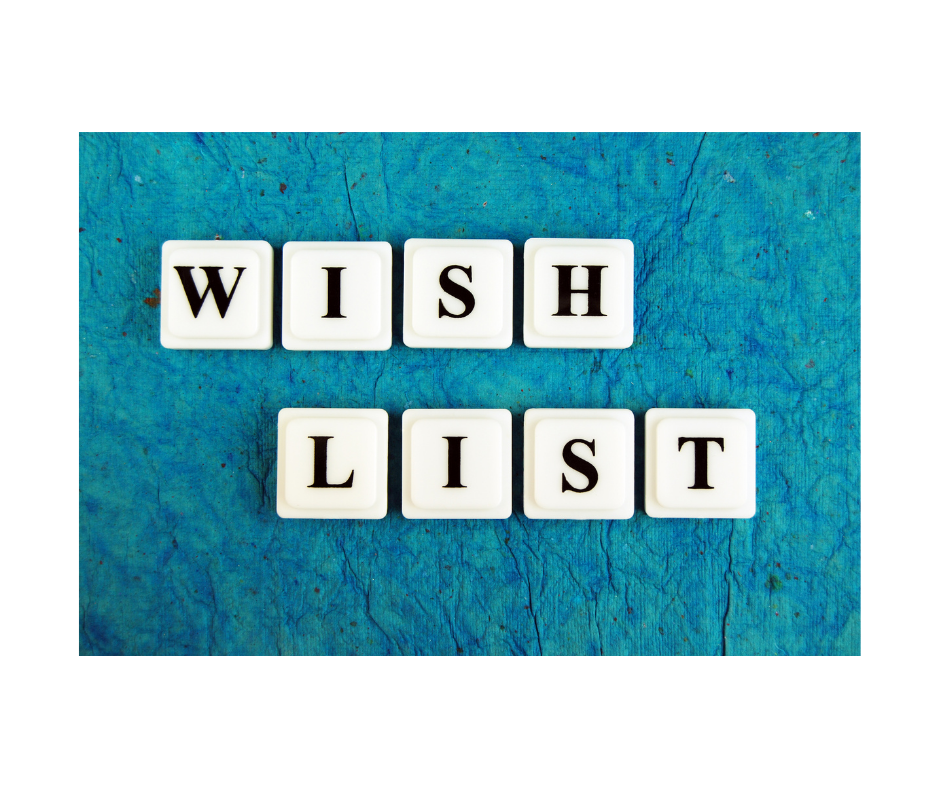 An Amazon.com Wish List can be set up any time of year. If you want to make it easy for family and loved ones to give a gift that the recipient will love, this is the way to go.
Most of us know exactly what gifts we would love, so you don't have to guess or settle for a gift card. You can let Amazon do the shipping and include a message with your gift too.
You can create a Wish List profile and add items to your registry to keep track of the items you would like to receive.
Click Wish List at the top of any Amazon.com page and select Create a Wish List from the drop-down. Note: If you're creating multiple Wish Lists, go to an existing Wish List and click Create another Wish List under your profile name.
Click Create your Wish List.
Select Show list profile below your name on the left side of the page.
Click Update this list's profile.
Update your default shipping address, birthday, personal description and preferences.
Note:
The shipping address you select will remain confidential. Gift givers will only see the name, city, and state.

Amazon will only use your birthday for Wish List birthday reminders chosen by the customer and to generate information on the site.

You can update this information again anytime.
Click Save and browse for an item.
Click Add to Wish List under the Buy box on the right-hand side of any item's product detail page.
Note:
You can add items for sale by Amazon.com to your Wish List, except out-of-print books, out-of-stock products, cell phones with service plans, items that don't have release dates, and items with quantity restrictions.

You can add items available from sellers to your Wish List. Potential purchasers will see See Buying Options instead of Add to Cart next to the item, since the same copy of the item may not be available later.
Note:
You can repeat this process to create multiple Wish Lists; there's no limit. Your default Wish List is the one that items are added to when you click Add to Wish List. For more information on moving items between lists, go to Edit Items in Your Wish List.

If your Wish List is for an organization, please create a profile that helps visitors to your list identify your organization. Your full shipping address will be displayed on the list, as well as your Website URL. If you are a tax-exempt charity, please include your 501(c)(3) number in your Unique Facts.
Amazon.com also has options for:
Wedding Registry

Baby Registry

Kids' Birthdays

Friends & Family Gifting
You can set up your Amazon.com Wish List
and make it easier to give and receive!
Free Amazon Prime Trial:
If you would like a risk-free way to try Amazon Prime, you can try a What would you put on your Amazon.com wish list?