Looking for easy stocking stuffer gifts that won't bust the budget? We put together a holiday gift guide full of stocking stuffer gifts under $10. All prices and availability were verified at the time of posting but we all know prices can go up and down quickly and availability changes, especially at this time of year so double check before you make a purchase.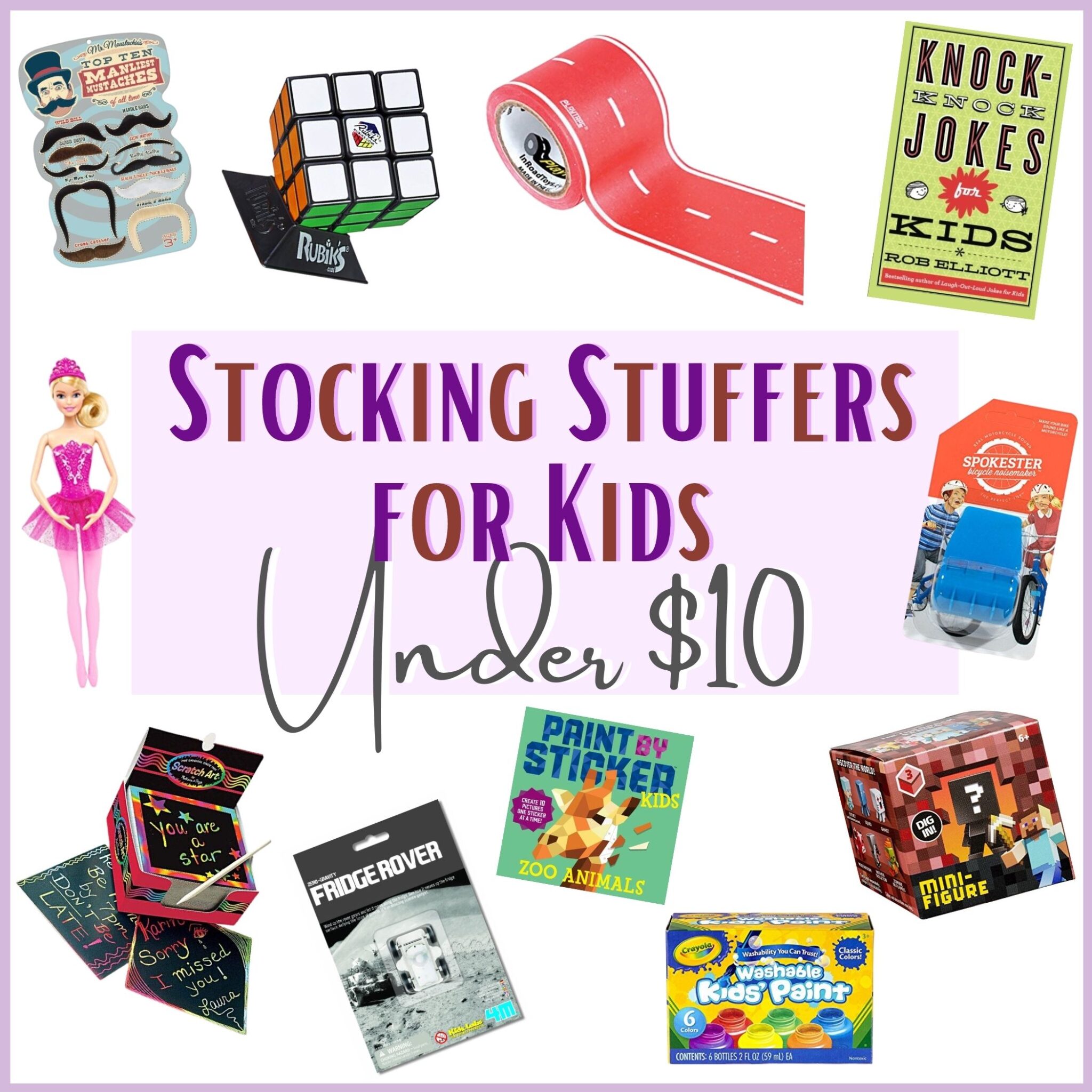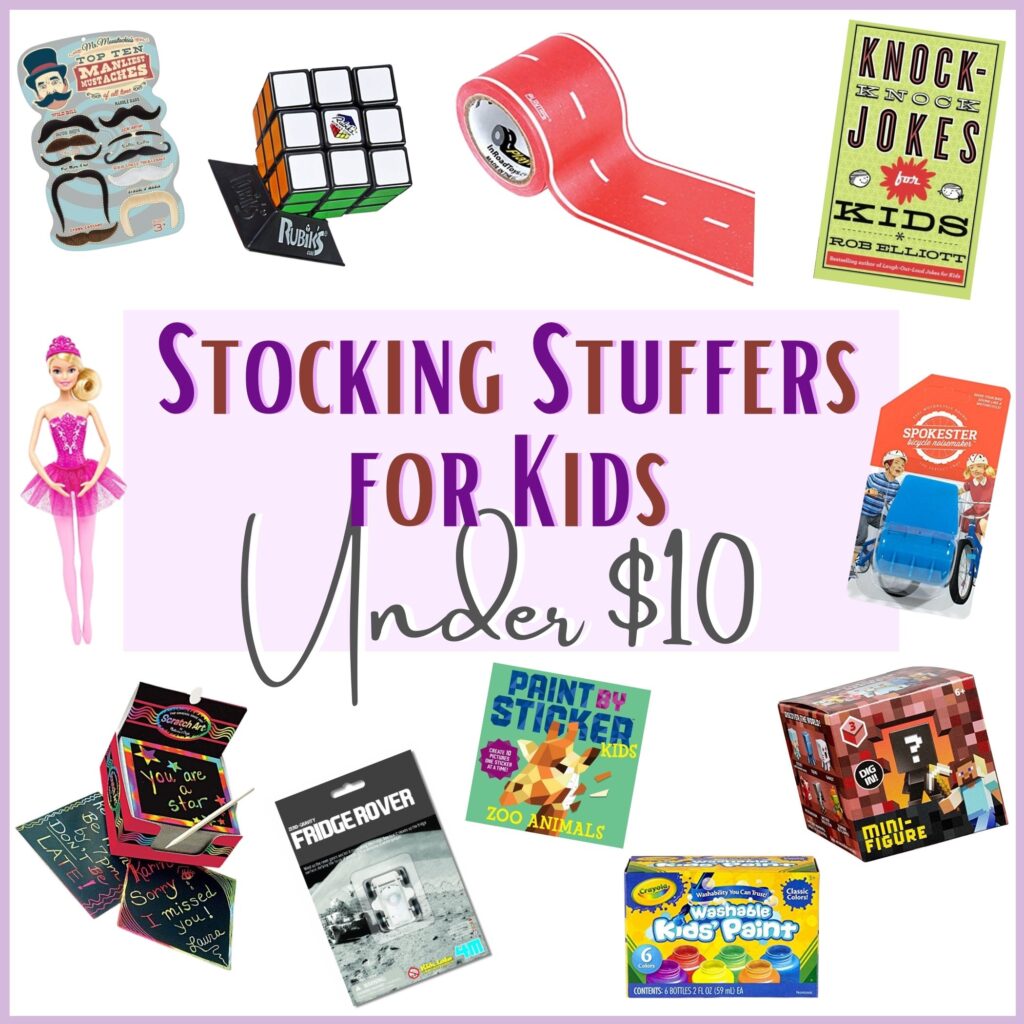 All of these stocking stuffer gifts are available at Amazon so shipping should be quick but time is short so be sure to check delivery times. As an Amazon Associate, I earn from qualifying purchases.
Stocking Stuffer Gifts Under $10 (the Barbie doll is at $12.99 today) as the prices go up and down often. You can double-check all available options when you click over to Amazon before making a selection.
"Mr. Moustachio mustaches offer a variety of creative styles with a personality to match. When you peel the mustache off, you reveal a unique slogan that relates to a character description on the back of the packaging. Each mustache measures approximately 2-4 inches long. Easily applied and removed, these fuzzy staches are a fun and unique way to instantly change your appearance."
"One of the world's number 1 brain-teasing puzzler is still going strong with billions of puzzling combinations, but only one solution! Scramble the colored squares on this addictive and multi-dimensional cube. Then twist, turn, and rotate to match up the colors again on all 9 sides!"
"Just unroll PlayTape, stick to any flat surface, and let your kid's imagination drive! PlayTape is easy to tear by hand, re-position, and join with our PlayTape Classic Road Series 4" Curves. Perfect at home or on the go. PlayTape is paper-based, so no sharp scissors or knives are required. Plus, it's safe for your floors, walls, and furniture, peeling up easily with no residue."
"Kids can't get enough of laughter–so they can't get enough of Rob Elliott's hilarious joke books! Now the author of the bestselling Laugh-Out-Loud Jokes for Kids offers this all-new collection of knock-knock jokes that will have kids and kids-at-heart busting a gut and asking for more."
"This Barbie doll is dressed to dance the day away in a stage-ready ballerina costume. Whether gracing the stage or pirouetting into a scene, she's ready for you to start the show! Barbie ballerina doll wears an attached bodice with delicate detail and a removable tutu in a sheer pink fabric. A matching removable tiara and attached toe shoes (with detailed painted tights) complete the prima ballerina look. With a polished ponytail and posed arms, this dancer won't miss a step."
"Bicycle accessory for kids that adds realistic motorcycle exhaust sound. Snap Spokester on for more NOISE than you know what to do with! Spokester is easy to install. Just snap it on by hand and you're ready to ride! No tools are required! Durable plastic lasts for hundreds of miles."
"The Melissa & Doug Scratch Art Box of Rainbow Mini Notes includes 125 easy to use rainbow mini notes which kids can use to jot down notes, etch doodles, and create cool illustrations and designs. Our Scratch Art notes feature bright colors that hide beneath the matte coating. Kids simply use the included wooden stylus to reveal them with a simple scratch."

"A magnet and wind-up vehicle in one gadget, this toy ensures that your refrigerator door stays interesting. The gravity-defying Fridge Rover will move over any magnetic surface. All you have to do is wind it up and watch it go."

"Find the sticker, peel the sticker, place the sticker. And sticker by sticker, a koala appears! Or an elephant, frog, red panda, puffin, peacock, snake, giraffe, tiger, or gorilla. (And no mess to clean up!) Designed for children ages 5 and up, Paint by Sticker Kids: Zoo Animals uses low-poly art—a computer style that renders 3-D images out of polygon shapes—and removable color stickers so that kids can create 10 vibrant works of art. The stickers are larger, as befits the younger audience, and the card stock pages are perforated for easy removal, making them suitable for display."
"Washable Kids' Paint in six different colors: blue, violet, green, red, yellow, orange. Crayola Washable Kids' Paint does not drip readily from brushes & does not separate, making it freeze-thaw stable & assuring consistent performance. Crayola Washable Kids Paint is perfect for introducing young children to painting. Learning to paint can help children improve fine motor skills, and the blendable colors help young children learn colors and mix secondary colors."
Minecraft Collectible Figure Mystery Blind Box (Styles May Vary)
"Inside each one-pack is a unique Mini-Figure just waiting to be discovered — you won't know which figure you'll get next until you open up the box! Now you can bring the game to life in the palm of your hand! Assemble the best Minecraft collection by discovering all the Mini-Figures."
Stick a pencil up this 2-1/2″ (6.4 cm) long, plastic nose then give it a twist and it will come out clean and sharp. Great gag stocking stuffer.
Do you have any Stocking Stuffer Gifts Under $10 to share with us?
It's not too early to get into the gifting spirit this year. With inventory and shipping issues becoming commonplace, it is important to shop early to avoid stress and disappointment.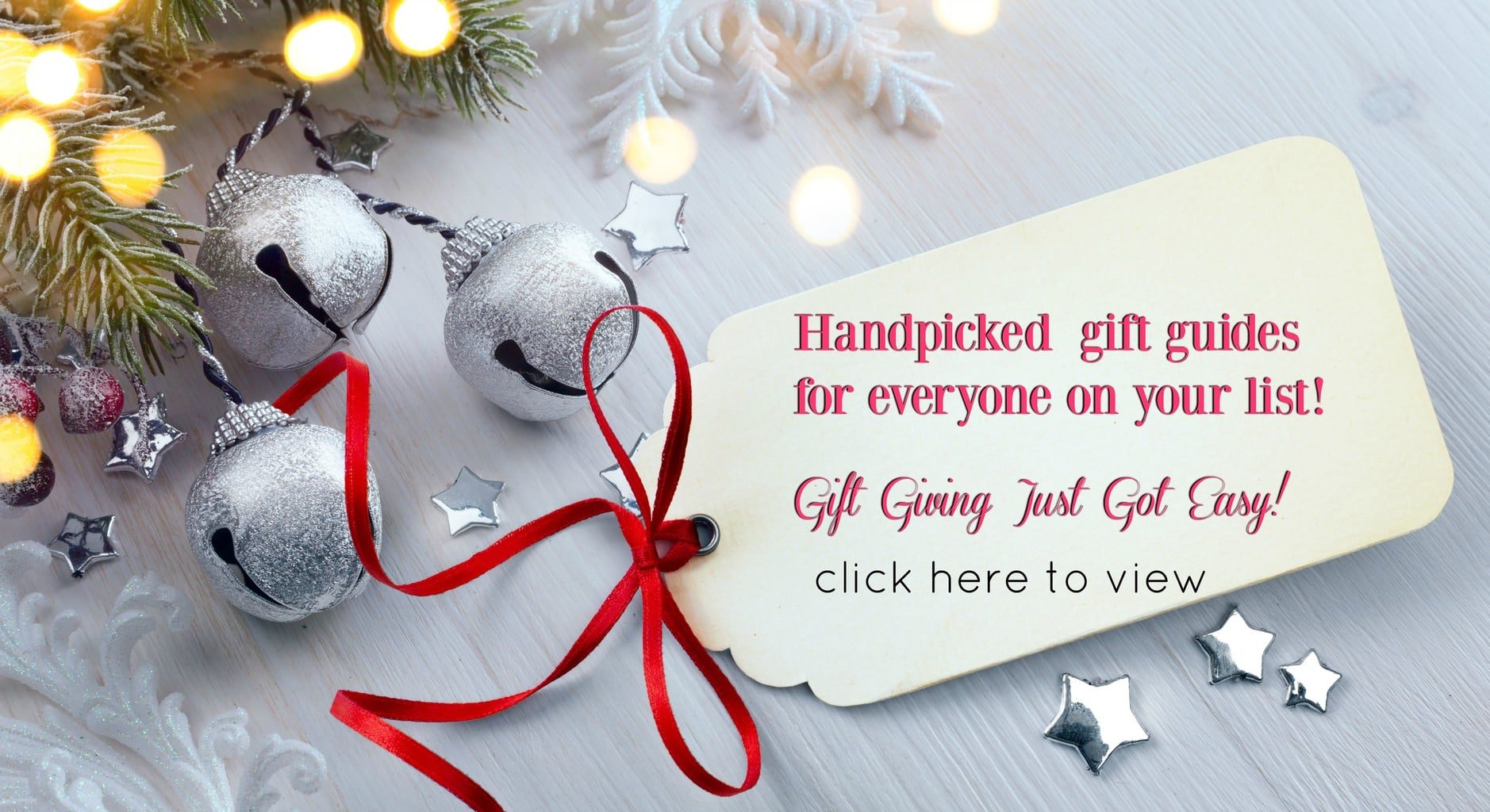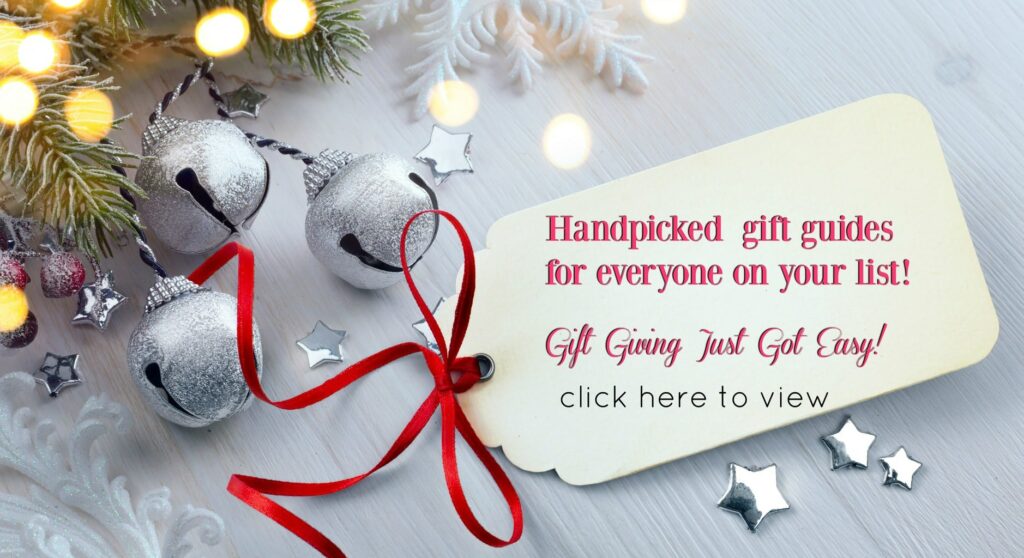 The holidays are almost here and the giving is easy when you check out our affordable, curated gift guides!
Gift Guides

Matching Family PJs for the Holidays – A favorite tradition!

Stocking Stuffer Gifts Under $10 for Kids
Backyard Fun and Games – Outside Games for the Whole Family
We will be putting together more gift guides in the days ahead. If you have a topic that would be helpful, just let us know! You can email us at morewithlesstodayteam [at] gmail.com.
PIN it for Later!