I have made a commitment to healthier living. One thing I am doing is substituting at least one meal each day with a healthy smoothie. All my smoothies contain kale which is basically a super food! I combine the kale with fruits, veggies, and sometimes a little bit honey or Stevia for a really great flavor and a satisfying smoothie. This Strawberry Mango smoothie is amazing. Don't let the green color scare you away, it's delicious!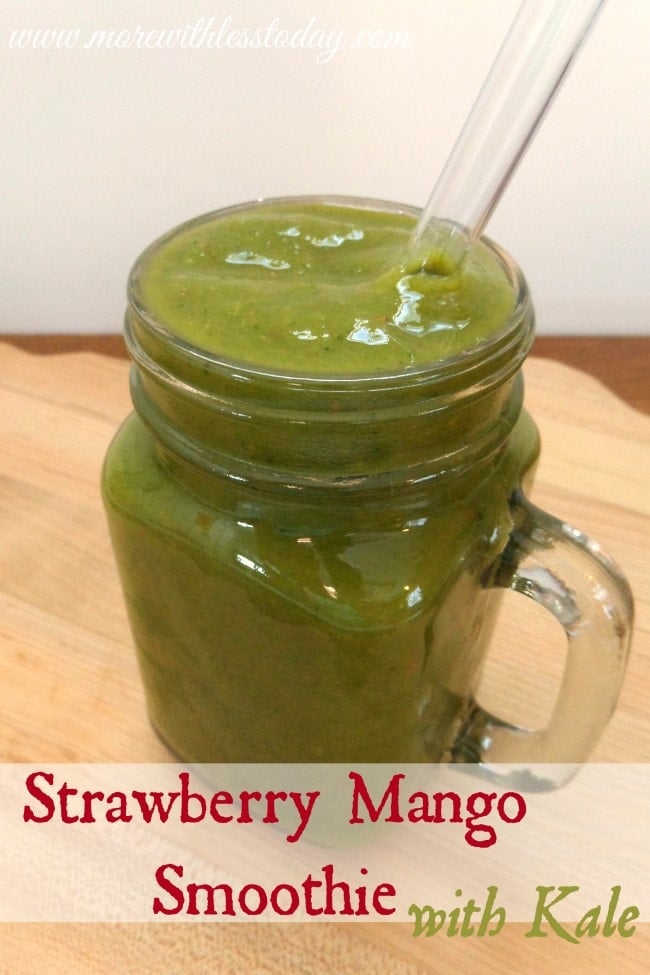 Strawberry Mango Smoothie – A Healthier New Year
Ingredients:
1 cup frozen kale

1/2 cup frozen strawberries

1/2 cup frozen mango

1 tsp honey

1 1/4 cups water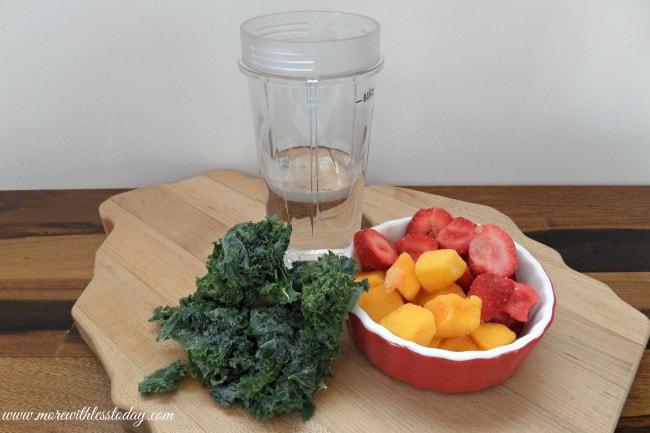 Instructions:
Once a week I take a little bit of time and chop up all the fruits, veggies, and kale I plan to use in smoothies for the week ahead (or 2 weeks). By cleaning and cutting the fruit ahead and all at once, I'm saving myself a lot of time over the week. Having the ingredients for a smoothie ready to grab and use, like with many healthy foods, makes it much easier to stick to a plan.
After the fruit, veggies, and kale are chopped I freeze them in containers so I can grab just what I need when I'm ready to make a smoothie. The frozen foods mean you don't have to add ice to the smoothies and they are less watered down.
Combine the frozen kale and your water in the cup of your blender (I use a Ninja and the single serve cup is perfect for this recipe). If you prefer, you can substitute milk or a juice for the water. Blend the water and kale until the two are liquefied. This will leave a lot less texture to the kale.
Add the frozen berries and mango pieces and blend until smooth.
If you like your smoothies a bit sweeter, add a teaspoon of local or organic honey and blend for just a few more seconds.
Pour into a chilled glass and enjoy!
Do you have a favorite smoothie recipe? Have you ever tried kale or are you afraid to use it in smoothies?
You Will Also Like: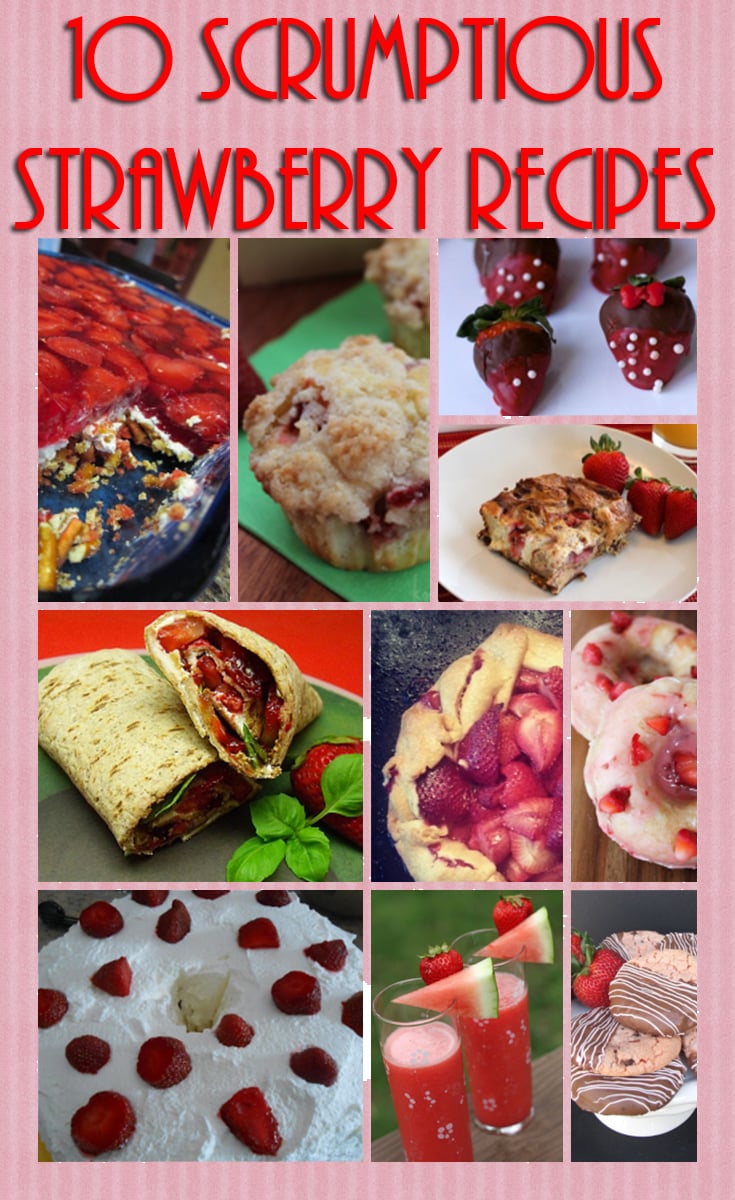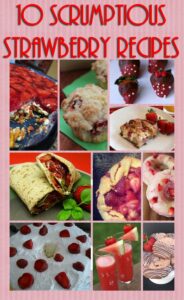 10 Scrumptious Strawberry Recipes from Favorite Food Bloggers
Are you on Pinterest? Follow More With Less Today on Pinterest for more ideas.
PIN it for Later