This post is sponsored by Lunchbox about Purina One available at Sams Club. All opinions are my own.
I've introduced all of you to Brutus before but I haven't told you Brutus's story. Brutus is our senior citizen, or going grey in the face furry family member, our little boys' best friend. Brutus is 11 and if you came to our house you'd think that Brutus has spent his whole life with our crazy crowd. He fits in here. He's patient, gentle, tolerant, and oh so loving. Sweet Brutus has only been with us a year though. He came to live with us when his family had to move away and could not take him along. We promised his old family we'd take good care of him and give him a life filled with love.
Sometimes I worry that Brutus might get a little too much love. There's always a small person hugging him, kissing him, putting a hat on him, or using him as a pillow. Those are all ways Brutus can feel he's loved. What he doesn't know is that loving him comes in quiet forms too, like the kind of food we give him. We can see the difference in Brutus when we choose a food like Purina One with balanced nutrients and an optimal blend of ingredients. #ad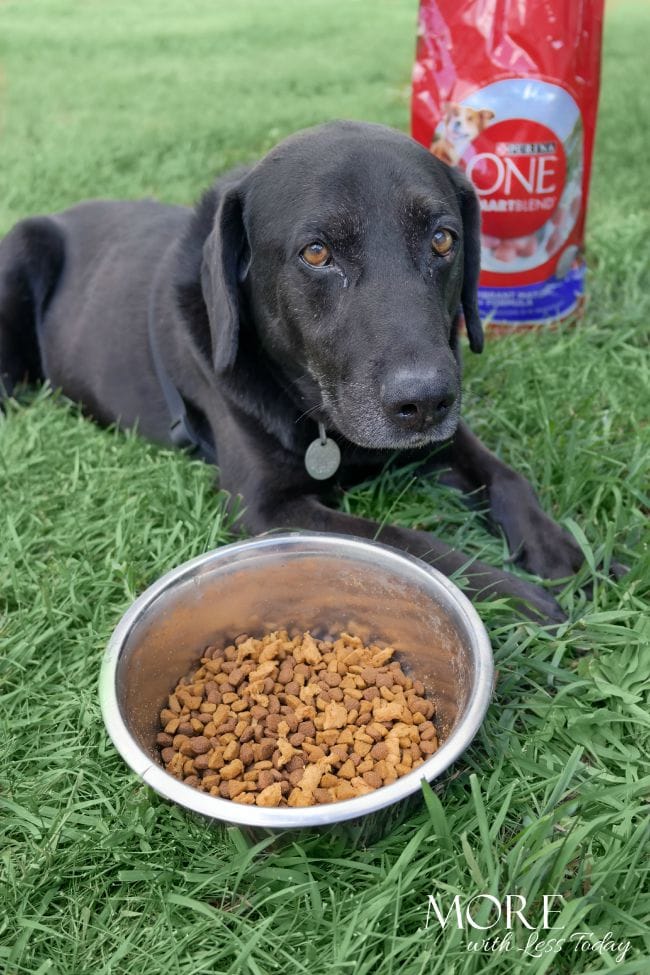 Take the Purina One 28-Day Challenge with Your Dog
Purina is inviting dog owners everywhere to head to Sam's Club to pick up Purina ONE and take the 28-day challenge. Learn more about the benefits of the Purina One 28-day challenge, step-by-step instructions and ways to share your pet's progress.
The Purina One 28-Day Challenge has a lot of benefits for your dog whether he is young or aging like our Brutus.
Bright Eyes: Your dog's eyes are the window to his health

Dental Health: Great nutrition and crunchy kibble support strong teeth and healthy gums

Energy: An optimal blend of ingredients provides the energy your dog needs

Digestibility: Highly digestible food makes more nutrition go to work inside your dog

Taste: When your dog loves the taste of his food, it can make all the difference

Skin & Coat: Balanced nutrients support a beautiful coat and healthy skin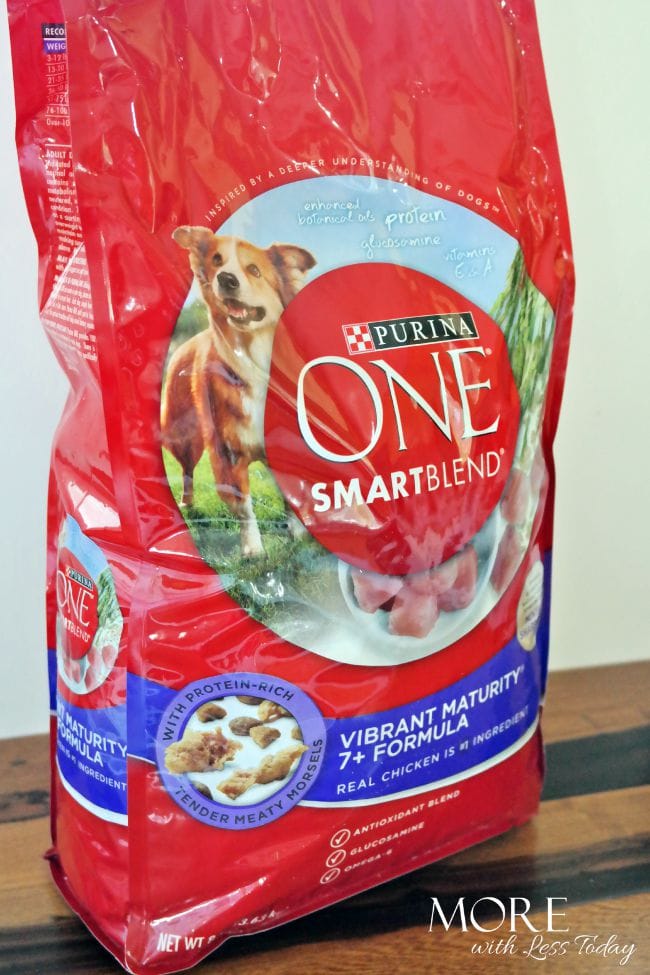 Purina One is made with real meat and includes vitamins essential to your dog's health. Brutus wouldn't even look up for a picture he liked the Purina One dog food so much!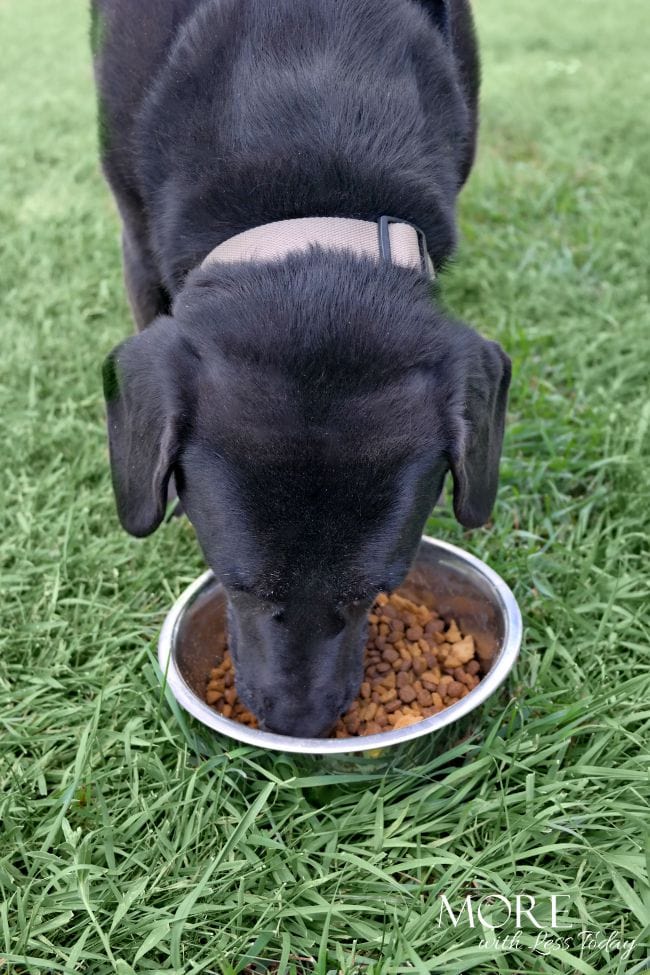 We notice Brutus's age most in his coat, teeth, and energy. I'm excited to continue our 28-Day Challenge and see the difference Purina One can make.
Head to Sam's Club for a bag of Purina One for your family pet and take the Purina One 28-Day Challenge along with Brutus and me!