The Dog Who Rescued Me – Buddy the Rescue Dog
Are you a dog parent too? If you are, then you understand the special bond between a rescue dog and its family.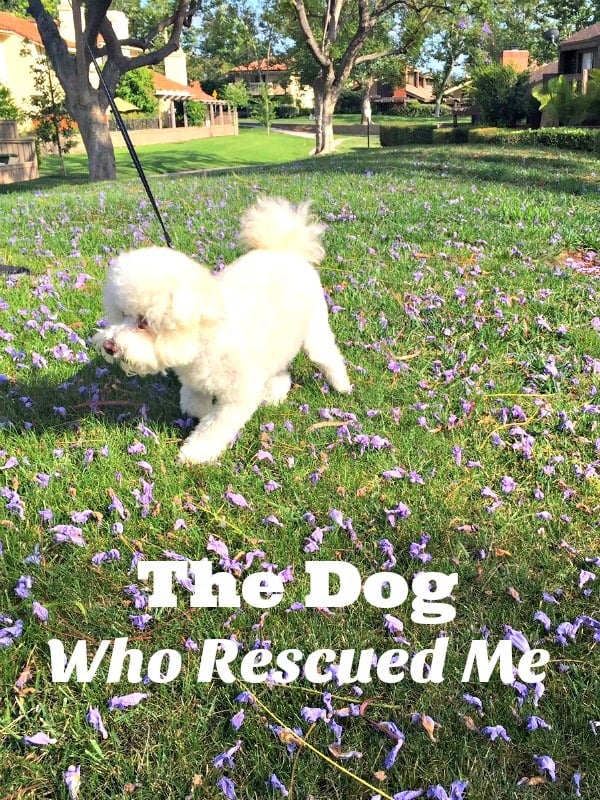 For two decades, my husband and I were looking forward to launching our children into their careers and their future. And then it happened. We were overjoyed for them, but the quiet at home was overwhelming at times. We didn't anticipate was how much we would miss their presence, their friends, the mess, and the busyness that was once the cornerstone of our lives.
We debated the pros and cons of adopting a dog for several months, and we would list all the practical reasons why we should not. One particularly quiet Saturday, I said to my husband, "let's just go to the adoption event and look." We agreed we would not come home with a dog.
The woman in charge of adoption sized us up and said: "meet Buddy, why don't you take him for a walk?" She handed the leash to my husband and off we went. When we returned him after a few minutes we exchanged phone numbers and told her we were really interested but needed to go home and talk about it. We knew the risk that Buddy could be adopted that day.
On the drive home, my husband was quiet. He suddenly turned to me and said: "I think we should call the lady right now and adopt Buddy." He was right, we were smitten and our lovefest began.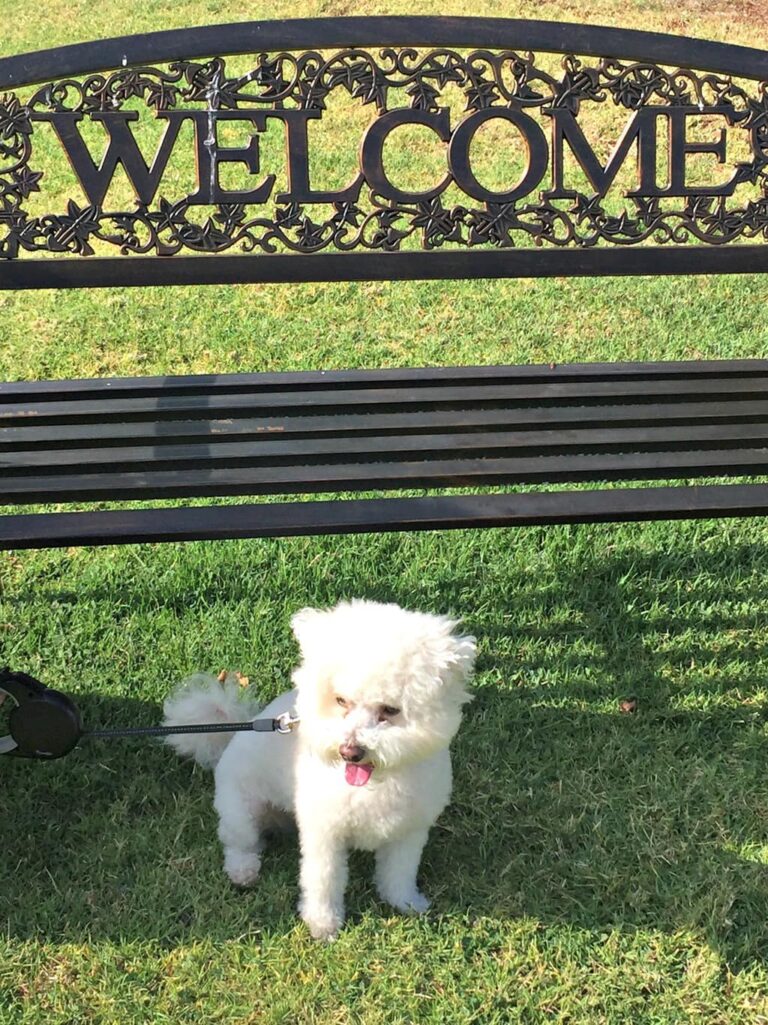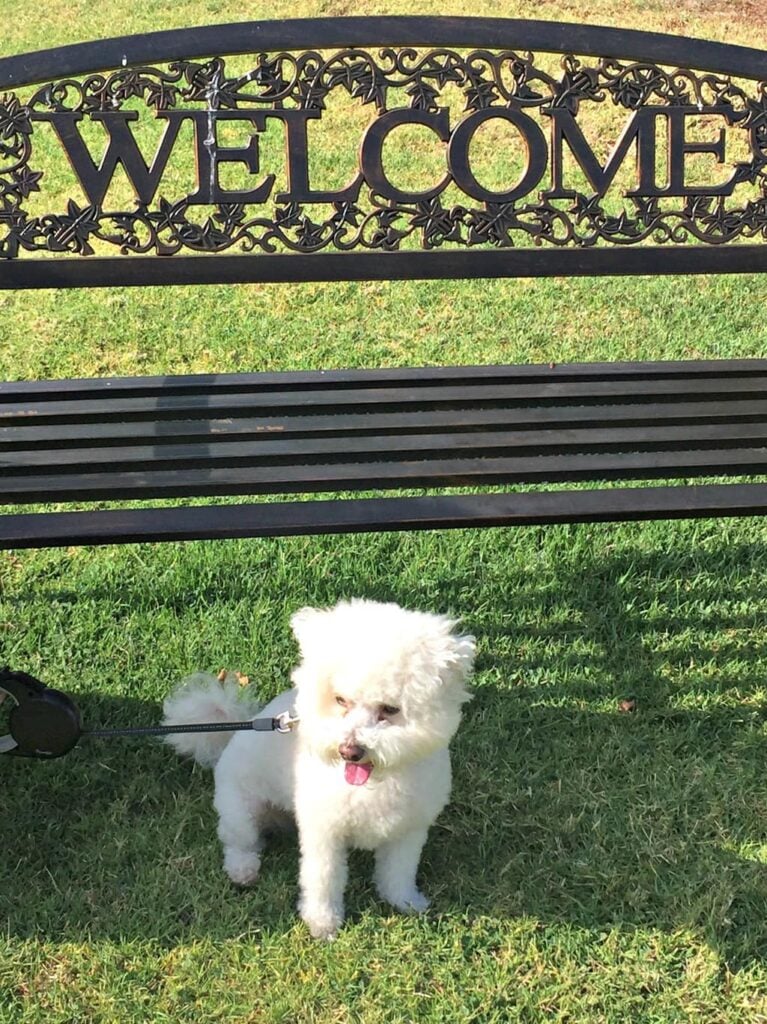 Buddy is an adorable white Maltipoo who had a wounded leg. He's a little needy and wants to sit on your lap all day long. He will bury his head in your arms and nudge you for attention until you comply. I work at home all day and Buddy is my happy companion. He's an energetic leader on his daily walks, and a joyful tail-wagger when daddy gets home. He's just what I needed. Buddy is the dog that rescued me.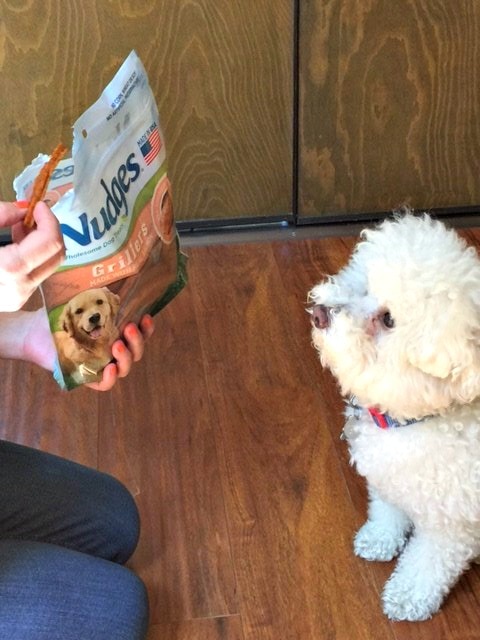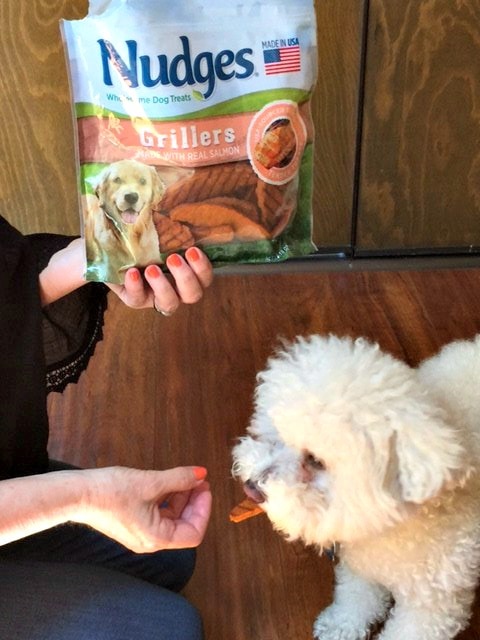 Now I shop for Buddy and instead of bringing home kid treats and toys, I spoil my little furball. On a recent trip to Walmart, I brought home Nudges Grillers as a special treat. They are a "human-inspired" dog treat that has the same feel as your hot off-the-grill burger or pan-seared salmon or steak and potatoes dinner. Because they are tender, they are easy to tear into pieces if you want to use them for training. We have not gotten past "sit" yet.
Nudges are wholesome dog treats, made in the USA with real chicken, pork, duck, or beef. They don't contain any artificial flavors or fillers – just the good stuff and that is important to me. As you already know, I'm a careful shopper and Walmart prices make spoiling Buddy affordable.
Nudges Dog Treats are sold at Walmart and many other retailers, with even more locations coming soon. They come in 12 different varieties so be sure and try Nudges Sizzlers too.
Now I call Nudges his "Buddy Treats" and he comes running when he hears the crinkle of the bag come out of the pantry. I love to spoil him!
I would love to hear stories about your rescue dog!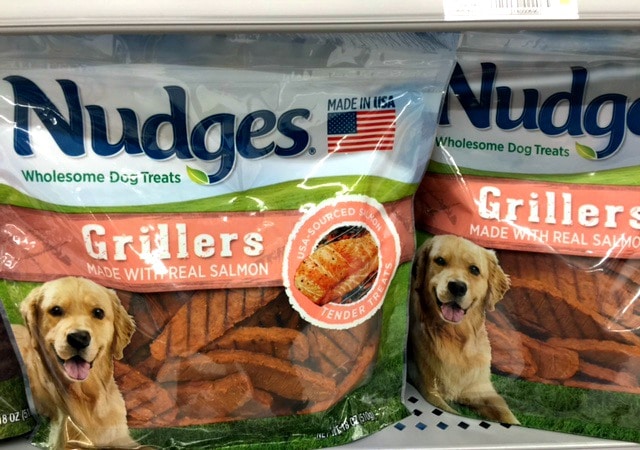 On your next visit to Walmart, stop by the pet section and pick up a bag or two of Nudges Wholesome Dog Treats, or order some online.
How do you like to spoil your pets?
This post is sponsored by Nudges® Dog Treats and the BlogPaws® Pet Influencer Network™. I am being compensated to help create awareness about Nudges Wholesome Dog Treats available at Walmart but we only share information we feel is relevant to our readers. Nudges Dog Treats is not responsible for the content of this article.
If you love to spoil your pooch, here are some Gifts and Products for Dog Lovers