Do you have one of those tried and true dishes you have been serving for so long that you can't remember ever not having it in your pantry? When you don't know what to make for dinner, give this Vegetarian Macaroni and Cheese Chili Recipe a try.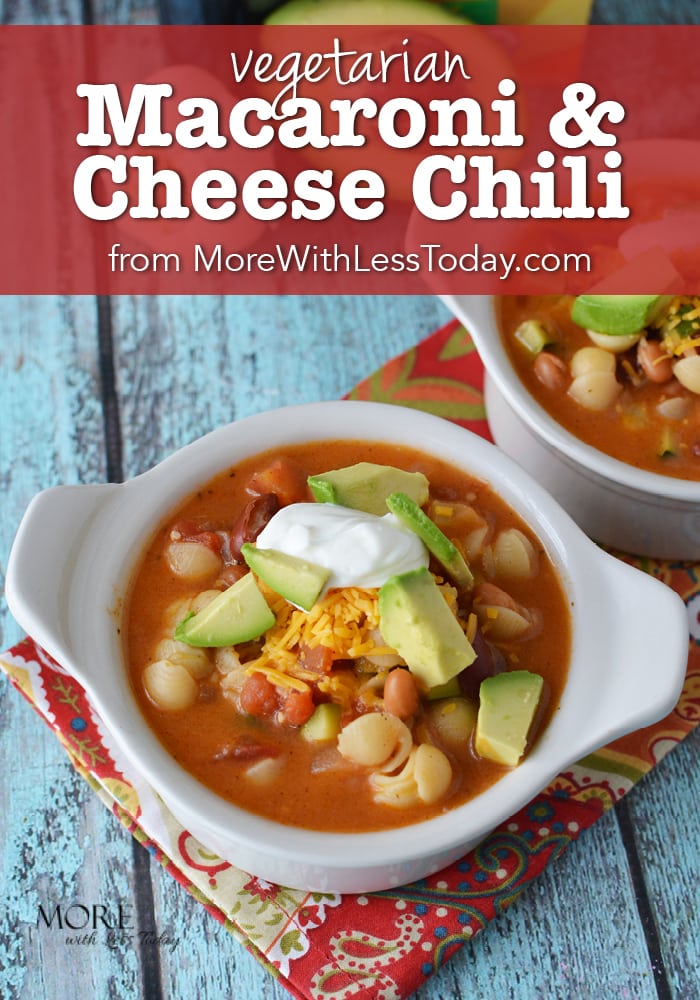 You can make it with ingredients you probably already have in your pantry. If you are a vegetarian then you probably already love Annie's Organic Macaroni and Cheese. It's one of those wholesome comfort foods that makes everyone feel good.
Last week, I served it as usual, as a side dish with dinner. As usual, everyone ate it first and wanted seconds.
Silly as it now seems, I never thought to make Annie's Macaroni & Cheese as a main dish. Yesterday I experimented with making a vegetarian chili by adding a few simple ingredients along with Annie's Macaroni and Cheese and wow, it was a huge hit.
It's so easy, cheesy and delicious that I'm excited to share my recipe. Next time, I need to make a double batch so we can enjoy the leftovers.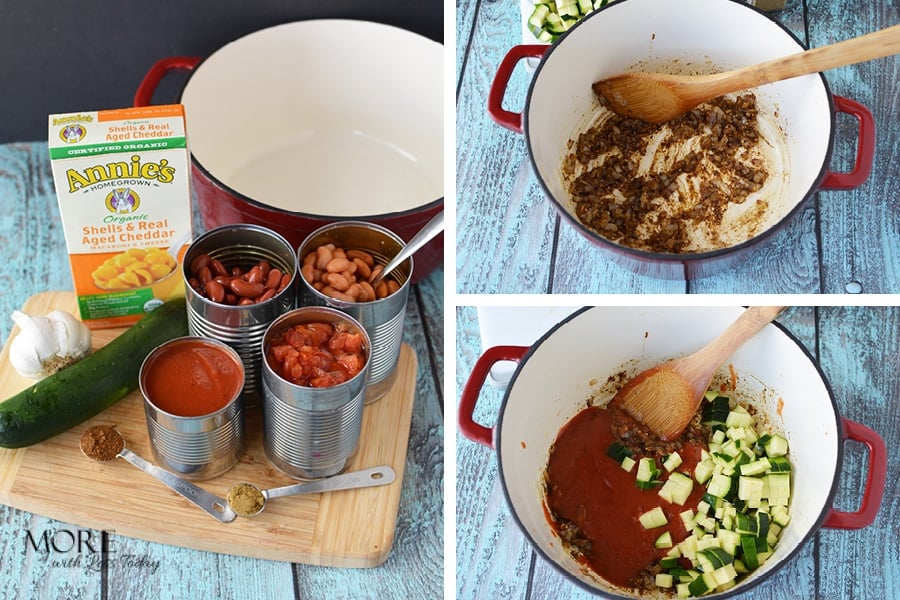 Vegetarian Macaroni and Cheese Chili Recipe
2 tablespoons extra-virgin olive oil
1 medium yellow onion, diced medium
4 garlic cloves, roughly chopped
1 1/2 teaspoons ground cumin
1 teaspoon chili powder
1 teaspoon each of coarse salt and ground pepper
1 medium zucchini, cut into 1/2-inch dice
1 can (8 ounces) of tomato sauce
1 can (15.5 ounces) kidney beans, rinsed and drained
1 can (15.5 ounces) pinto beans, rinsed and drained
1 can (10 ounces) diced tomatoes with green chiles
1/2 avocado sliced thin
1/3 cup shredded sharp cheddar cheese
sour cream
1 box Annie's Organic Shells & Real Aged Cheddar Macaroni and Cheese
2 cups of water
Heat the olive oil over medium-high heat on the stovetop in a large frying pan. Add the diced yellow onion and the garlic for about 4 minutes, stirring frequently to avoid sticking.
Add in the cumin, chili powder, salt, and pepper and stir about 1 minute.
Add the chopped zucchini and tomato sauce and continue to stir for about 3 minutes.
Next add in the black beans, pinto beans, and the diced tomatoes.
Add 2 cups of water and bring your mixture to a boil. Then reduce the heat and simmer about 20 minutes until the zucchini is soft.
While the mixture is simmering, in a separate pan, cook Annie's Organic Macaroni and Cheese according to package directions.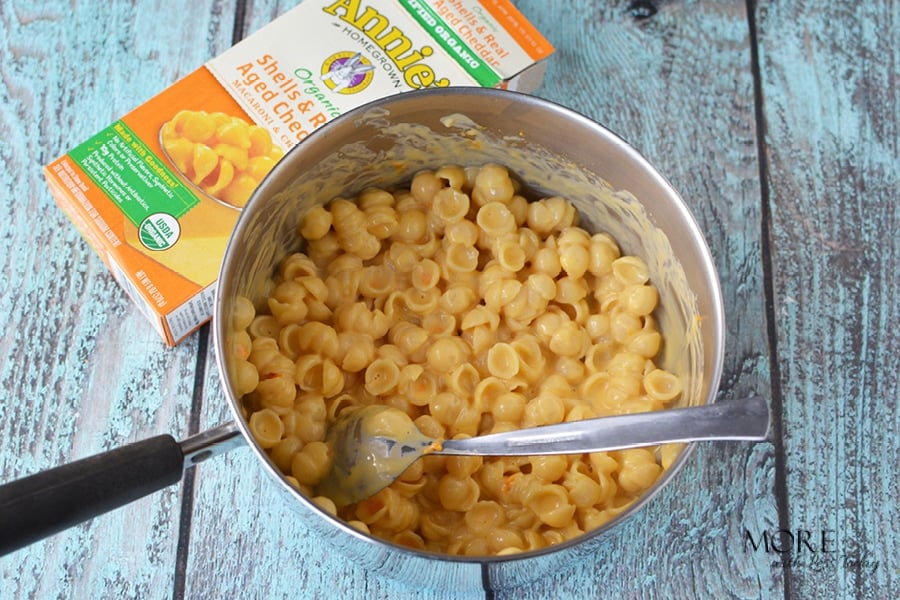 Once prepared, add Annie's Macaroni and Cheese into the mixture and stir thoroughly.
Spoon into bowls and top with avocado, cheddar cheese, and sour cream. Serve immediately and enjoy!
This post is sponsored by Acorn Influence. All opinions are 100% my own.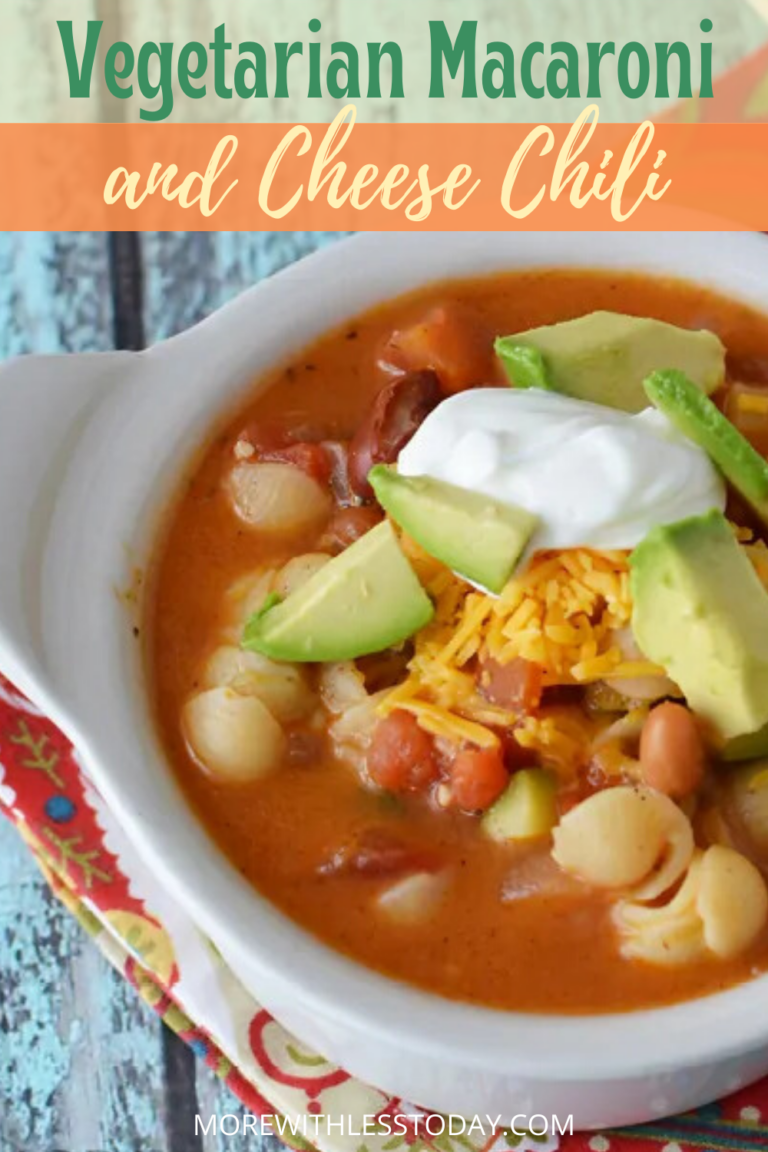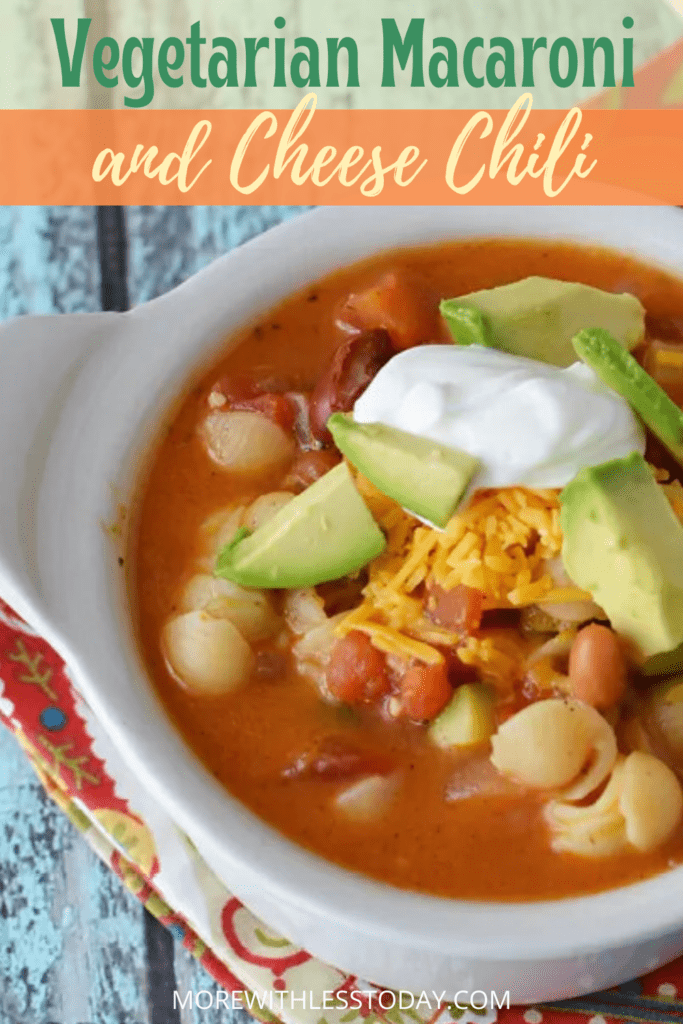 PIN for later!