Are you looking for gifts for the special people in your life or want to treat yourself to a beautiful new handbag at a great price? Be sure to check the gorgeous options on sale right now at Michael Kors Outlet online!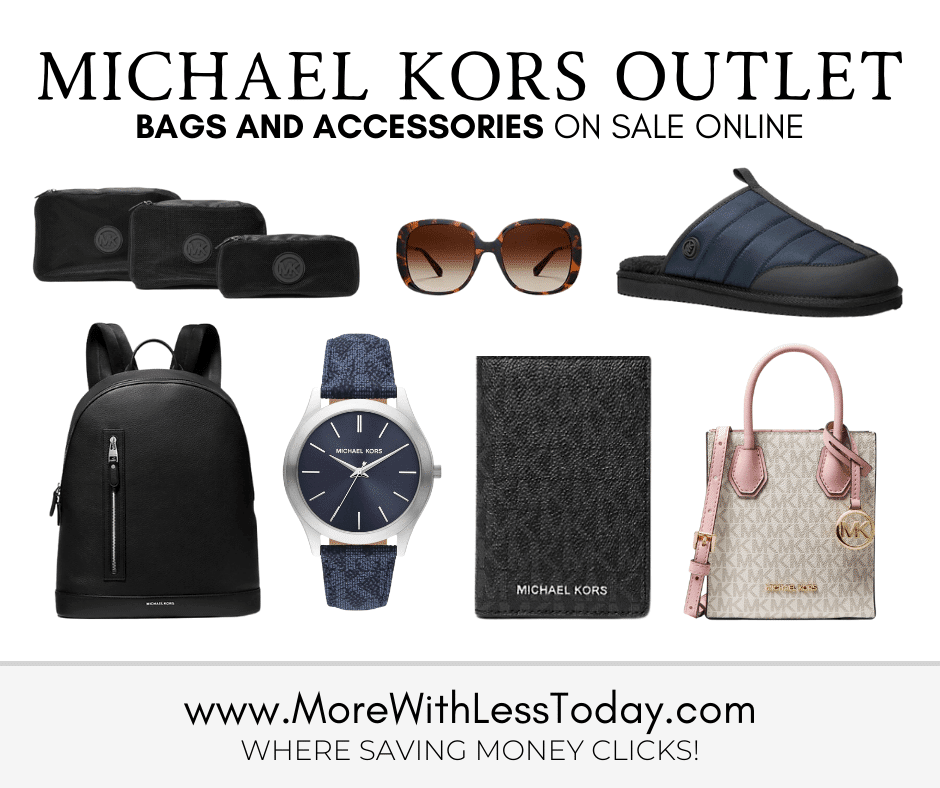 I think Michael Kors handbags and accessories are great gifts for special friends, close family members, and even yourself! For this year, I curated a gift guide for a great selection of items you can choose from at the Michael Kors outlet sale. And spoiler alert, this list won't just focus on Michael Kors bags!
We have affiliate relationships which means we may earn a small referral commission at no additional cost to you if you shop using our links.
What is Michael Kors?
Michael Kors is an award-winning designer of luxury accessories. His namesake company was established in 1981 in the United States and it currently holds its headquarters in New York.
The brand is known for its gorgeous designer bags, modern menswear staples, sunglasses, wallets, full line of fragrance products, and more! Michael Kors recently collaborated with Ellesse, an Italian sportswear brand. They created a stunning signature selection of luxe sportswear. I also love checking out new items from the signature Michael Kors Collection online.
Michael Kors Outlet Sale
I like checking the sales at Michael Kors Outlet whenever I need a nice gift. You'll discover so much more than handbags although those are so nice! Today I found great deals on gift sets, smartphone wallets, passport covers, and luggage tags, watches for men and women, sunglasses, a leather backpack for men, a camera bag and so much more!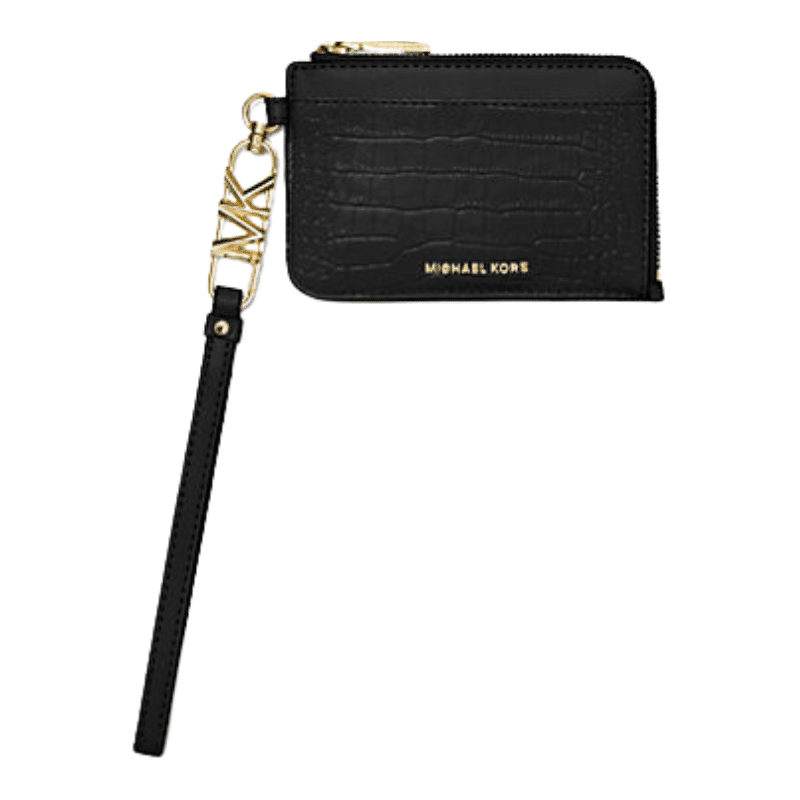 Keep your wallet essentials in this Small Crocodile Embossed Leather Zip Card Case wherever you go. You'll love the classic black and gold combination of this card case. It also makes a perfect gift for a friend.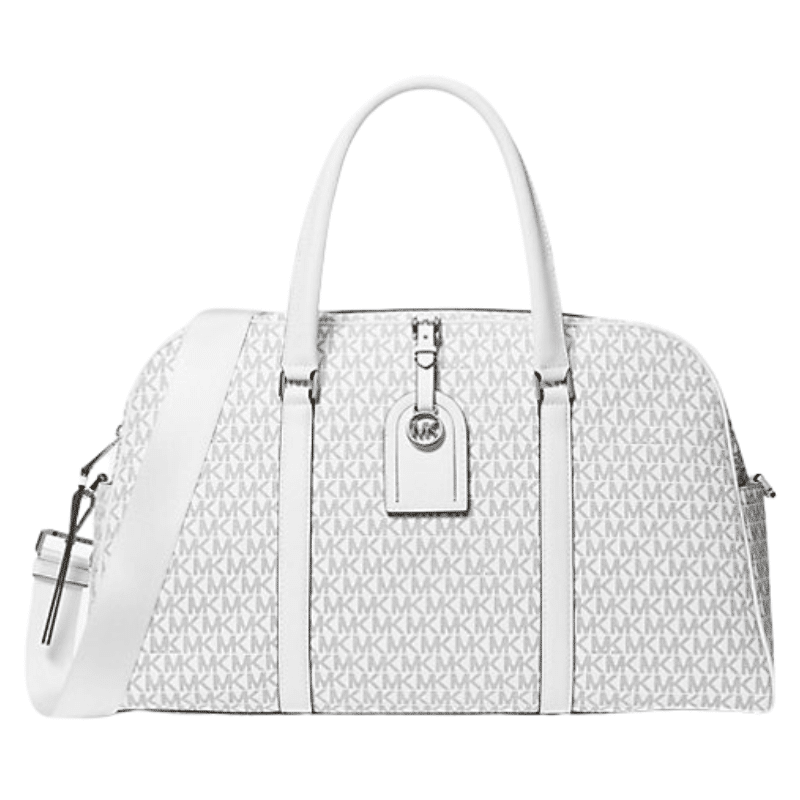 Heritage Extra-Large Logo Weekender Bag
Traveling for a weekend? Get this stylish Heritage Extra-Large Logo Weekender Bag for your trip! It's spacious and has enough pockets. It's a great bag for all your weekend travel essentials.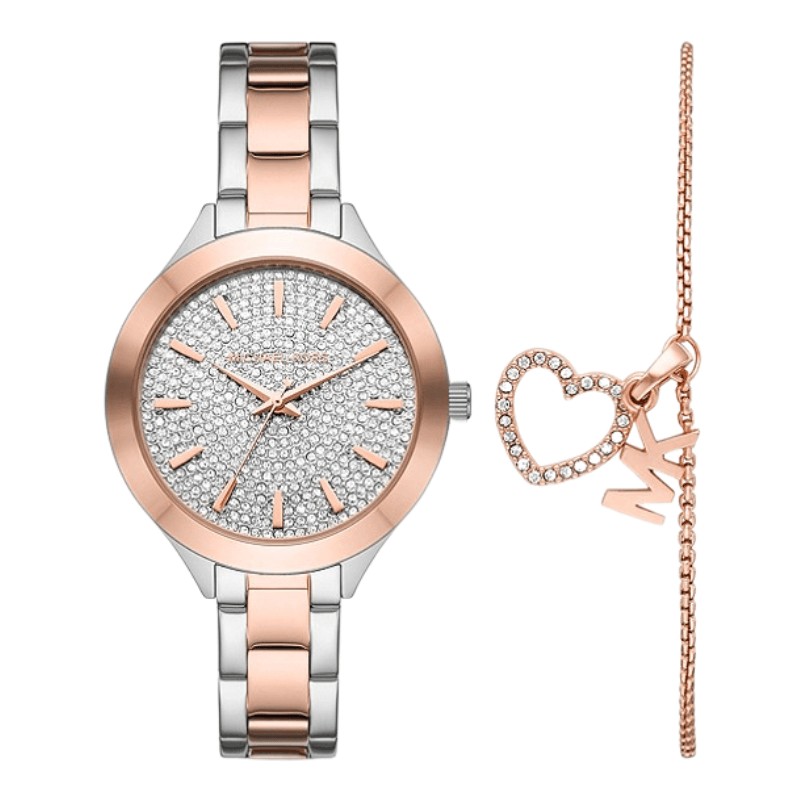 Make the woman in your life smile with this classy watch and bracelet from Michael Kors! The watch has a pavé-accented dial that looks glamorous when caught in the light. Use the matching bracelet to look even more luxe!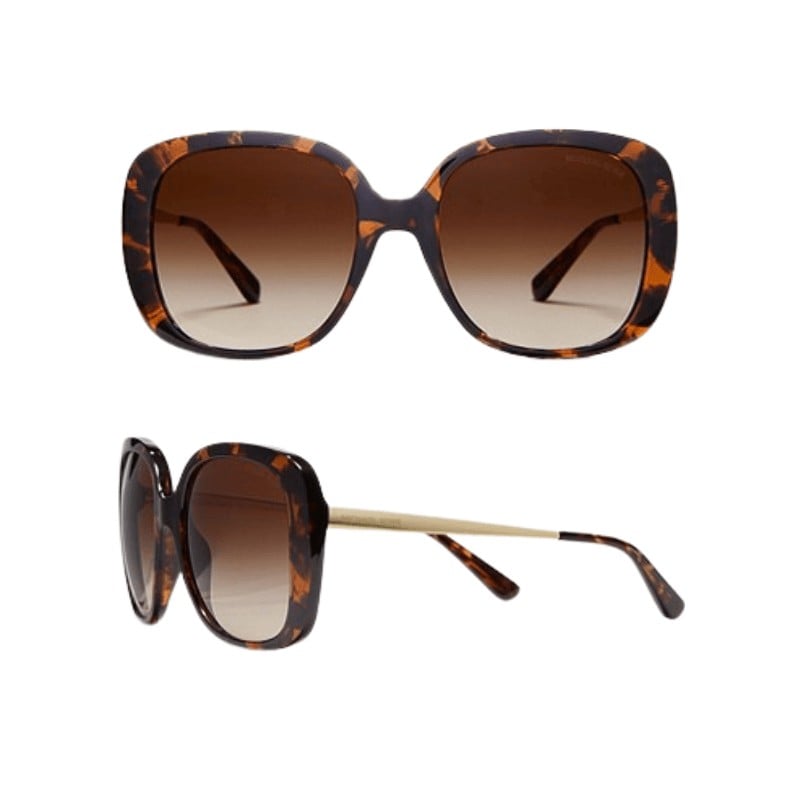 These lightweight and fashionable sunglasses will look perfect for your receiver, especially if they love to add a 70's flair to their style. It has 100% UV protection and can be kept safe in its accompanying case.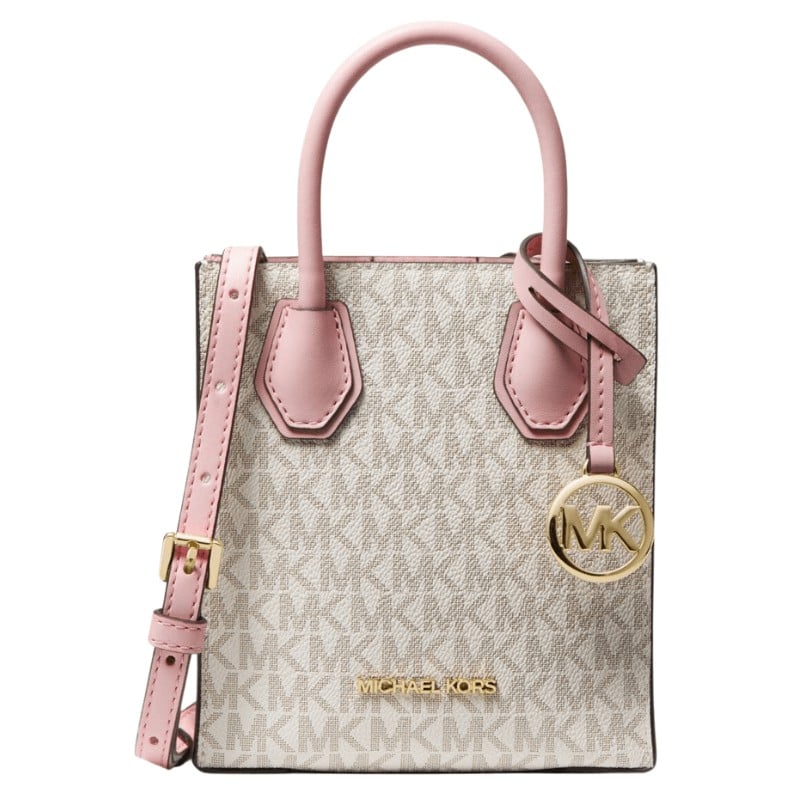 Mercer Extra-Small Crossbody Bag
Look polished even on casual days when you wear this leather crossbody bag. It allows you to travel light but in style. The shoulder straps are adjustable for more versatility. This is one of the most classy Michael Kors outlet bags you'll find!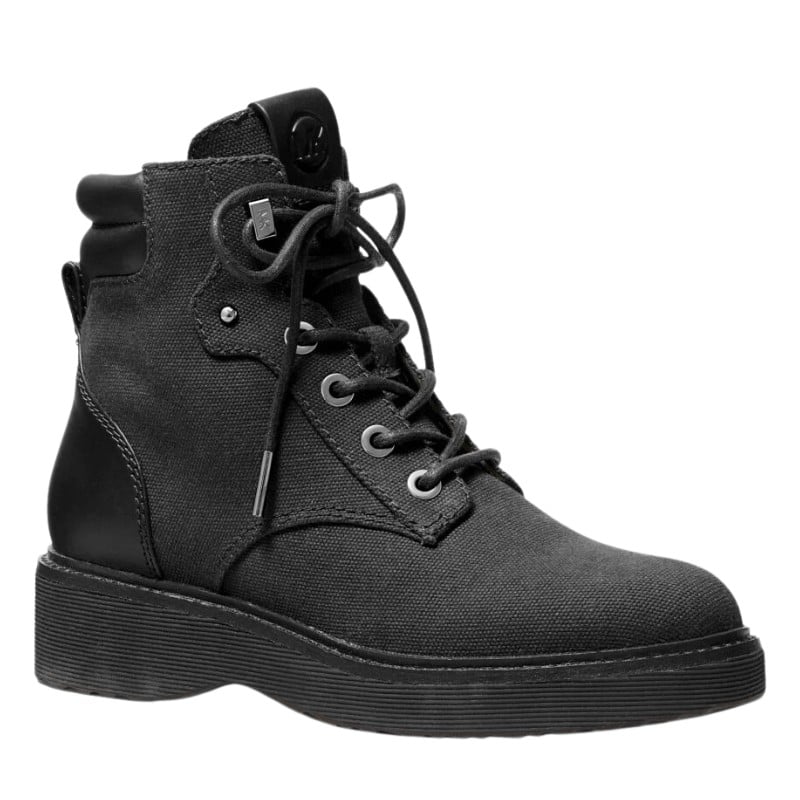 If you're on the hunt for new boots, you might want to check out these Trudy Cotton Canvas Boots from Michael Kors! These have an easy-to-pull-on style, side zip fastening, and a sole that will help you keep grounded even on slick surfaces. The current price is such a steal!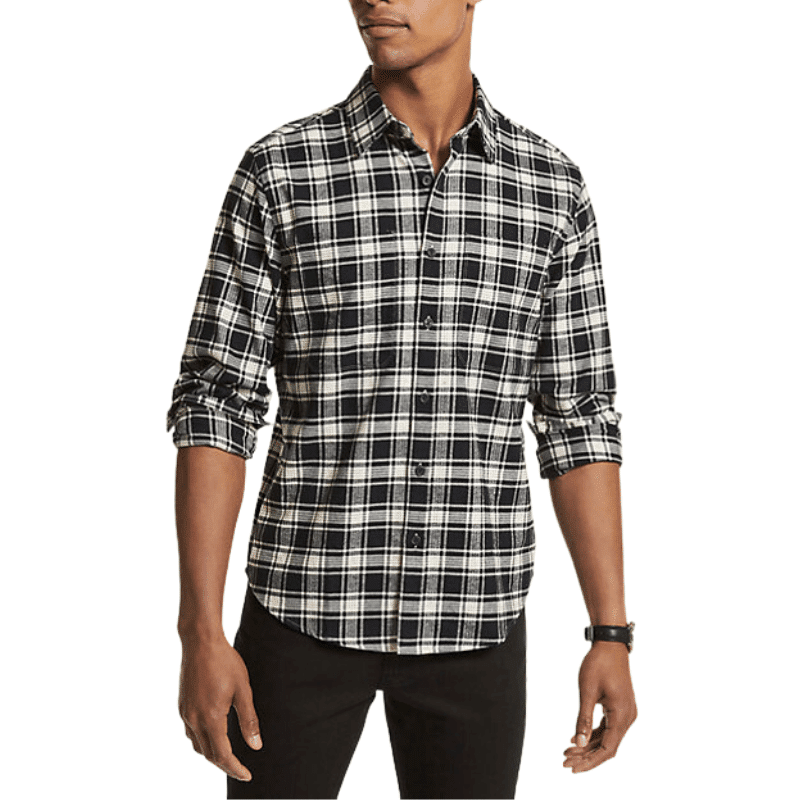 Get your man handsome man this comfy Slim-Fit Plaid Cotton Flannel Shirt! It's a perfect flannel shirt for date night.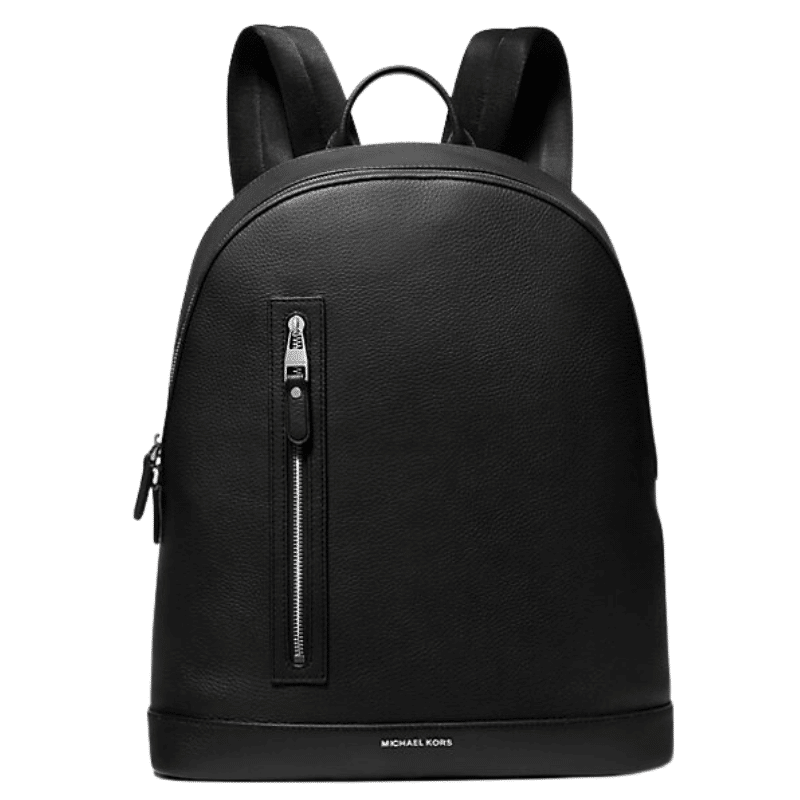 This sophisticated Hudson Slim Pebbled Leather Backpack from Michael Kors is enough to carry anywhere you want to go – be it for work or leisure! The bag is roomy and lets you have easy access to your essentials.
Need comfy slippers at home? These Anders Quilted Nylon Slippers will keep your feet happy and stylish.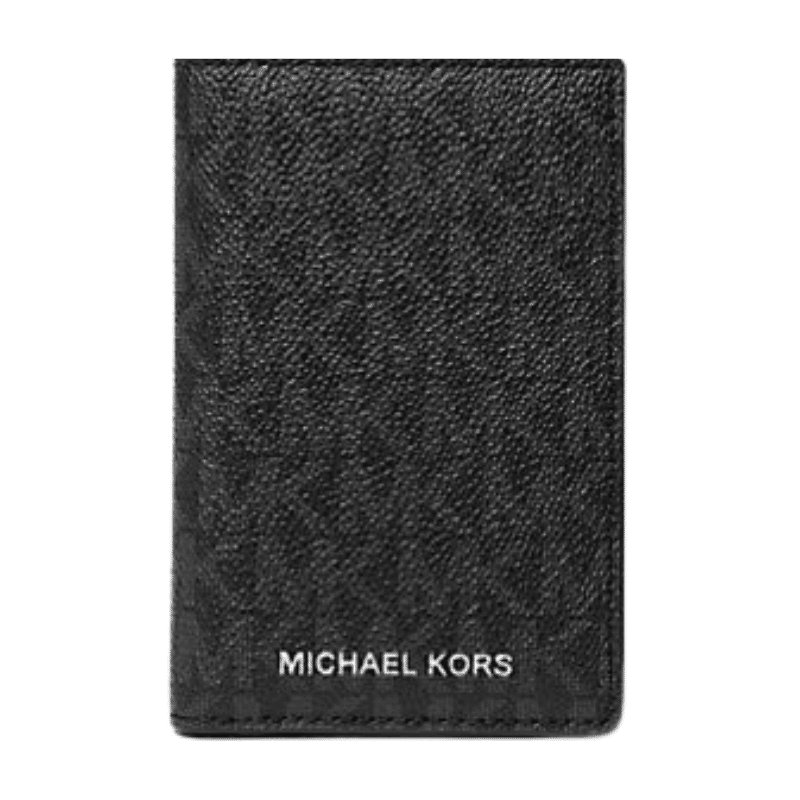 This Hudson Logo Bi-Fold Card Case is perfect for keeping your wallet essentials.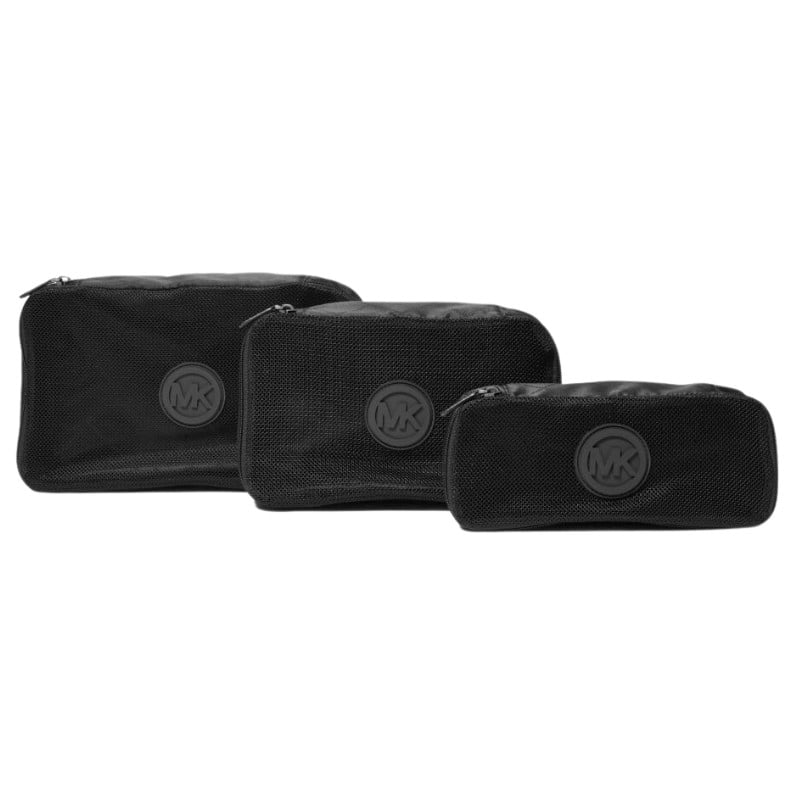 3-in-1 Woven Travel Pouch Gift Set
Are you looking for another gift set? This one is a great gift for the man in your life! They can conveniently pack their travel essentials in these lightweight pouches for their next big adventure.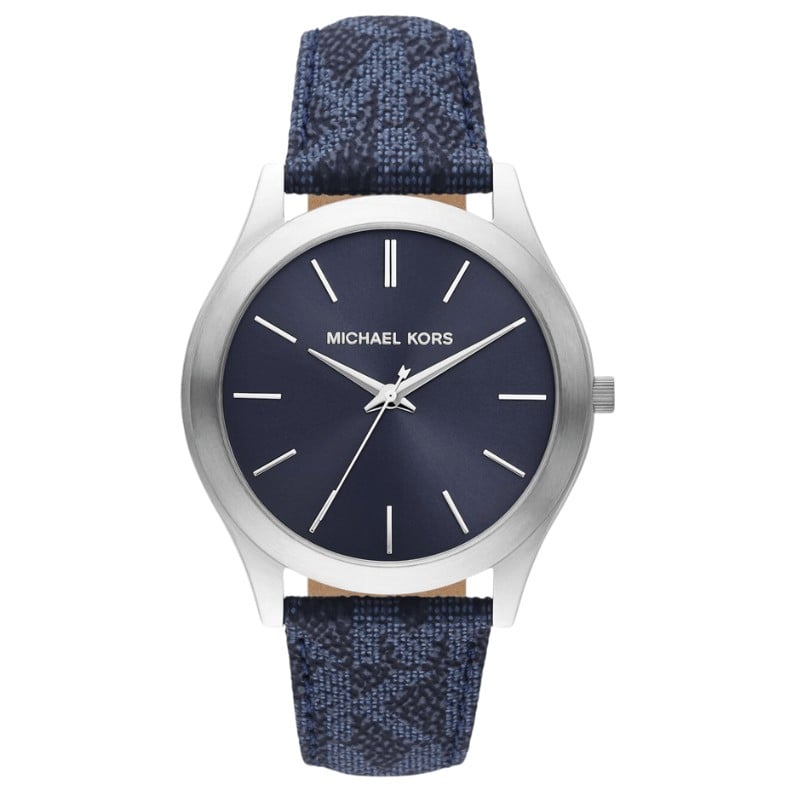 Michael Kors Oversized Slim Runway Logo and Silver-Tone Watch
This Oversized Slim Runway Logo and Silver-Tone Watch watch look simply elegant with sure lasting comfort because of the canvas strap. It's a classy watch perfect for when you're going to the office or on off-duty days.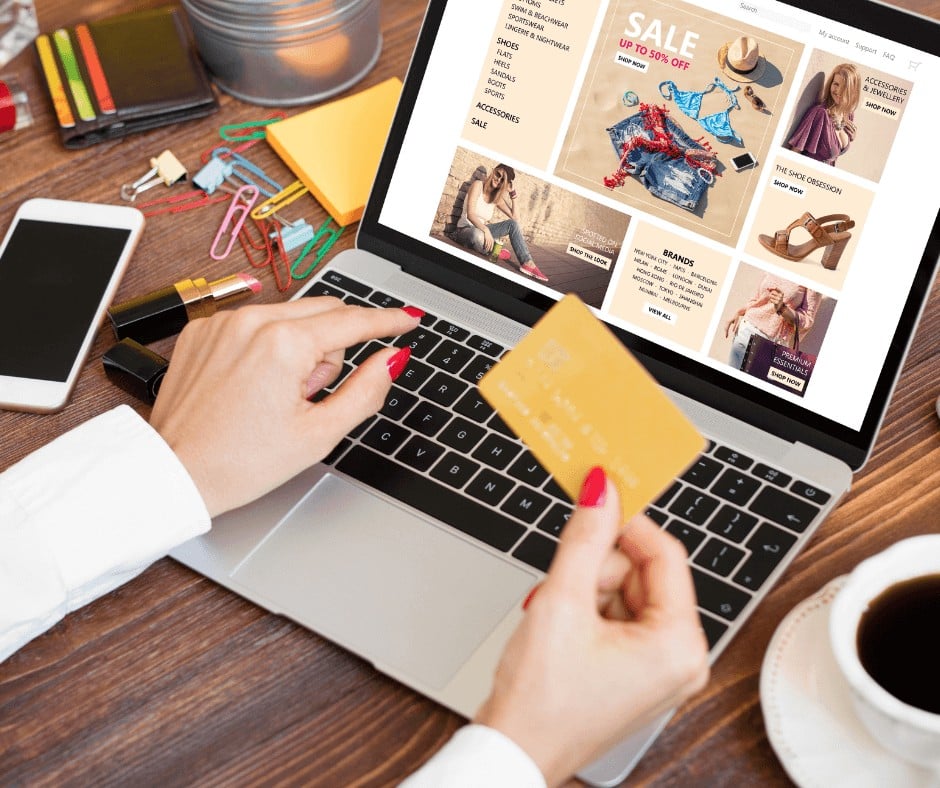 Stay tuned for our upcoming posts! We aim to help you to save money on day-to-day household items and splurges too!
Get a Discount
Sign up to become a KORSVIP Member to receive newsletters of their latest offers. Do this by using your email to get 10% off your first purchase from the Michael Kors Outlet.
Michael Kors Outlet Near Me
Are you curious to see if you live near an outlet? Check out this link to see the nearest and farthest Michael Kors branches from your home.
Gift Guide Suggestions
If you liked this gift guide for the Michael Kors Outlet, you might also want to check out these popular posts:
Don't forget to share this post with your friends and loved ones. Let me know what you think in the comments!
If you are on social media, I would love to connect with you on Facebook, Instagram, Pinterest, or Twitter. Just click on the links to visit my profile. Leave a message and I will follow you back!
PIN for Later