Are you looking for gifts for grandparents? We found meaningful grandparent gifts to treasure. My readers know that I became a new grandparent this year. My nickname is Lolli and my husband is Pops, we are Lolli+Pops. Do you have a special name as a grandmother or nickname or call your grandparents a special name?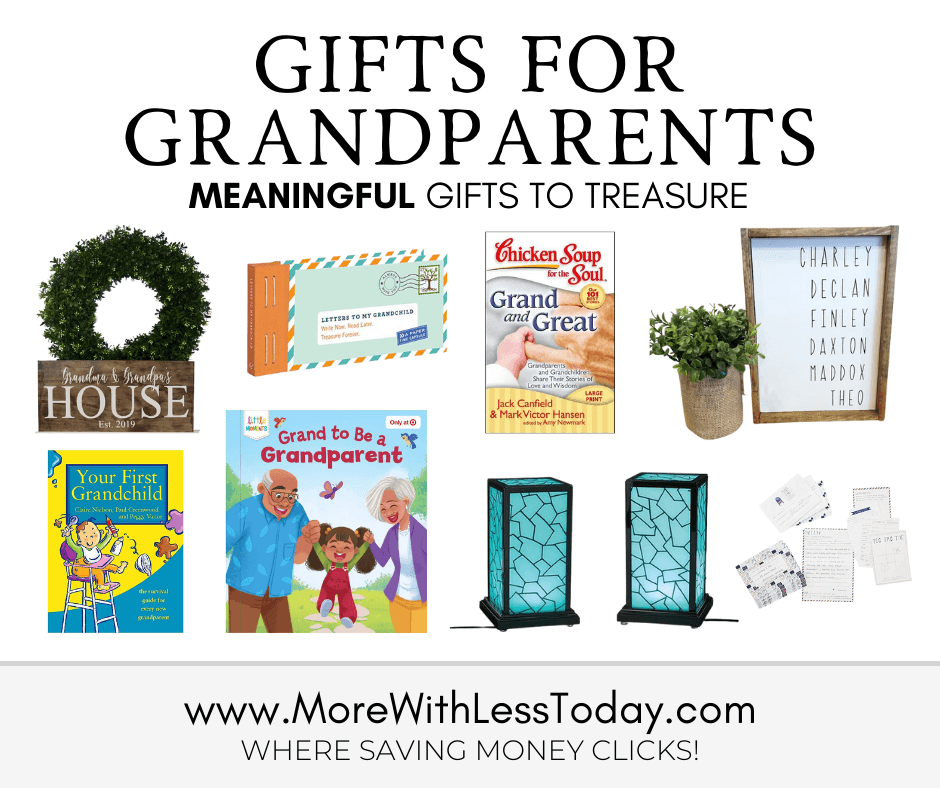 A few years ago after I lost my mom and while cleaning out her house, I saw every photo and keepsake she treasured from her grandkids. I wish some of the younger ones could have known her better. These keepsake gifts can help build those relationships, even those across the miles.
Grandparents Day is September 10th this year and if you want to remember the day with a small gift, I've put together some special ones. We have affiliate relationships which means we may earn a small referral commission if you shop using our links at no additional cost to you.
Shop early this year to avoid shipping delays, out-of-stock issues, and the added stress they can bring!
Gifts for Grandparents – Meaningful Gifts to Treasure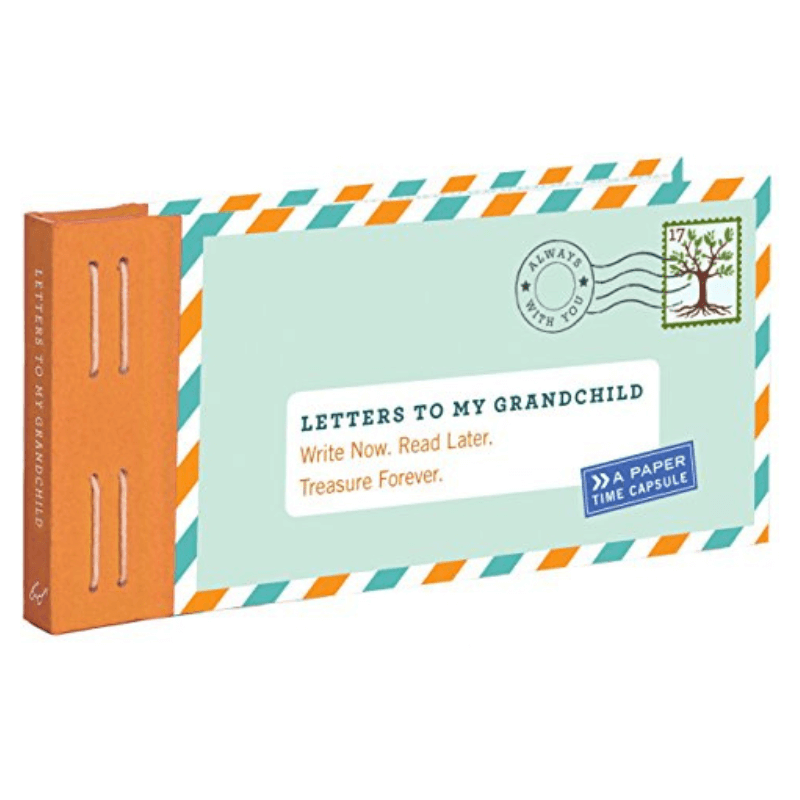 photo credit via amazon.com
"This book of 12 fold-and-mail style letters offers an immediate way for grandparents to give the gift of a lifetime to their grandchild of any age. Each letter gives a prompt to reminisce on favorite memories or pen words of wisdom to their grandchildren. Sealed with the included stickers and postdated for future opening, this paper time capsule becomes a priceless heirloom for generations to cherish. "This was one of Oprah's' Favorite Things a few years back and I can see why!
"Write now, read later, treasure forever: Whether your grandchild is still a baby or all grown up sharing your stories is giving the gift of a lifetime. With this keepsake collection of twelve letters, you can fill each with words of wisdom that only a grandparent can impart then postdate, seal with the included stickers, and gift this paper time capsule for future opening. Your grandchild – and generations to come – will treasure this heirloom forever.
Each letter is printed with a unique prompt like Here is a special story about our family…, What I want you to know about me…, The best advice anyone ever gave me was…, and My wishes for you are…"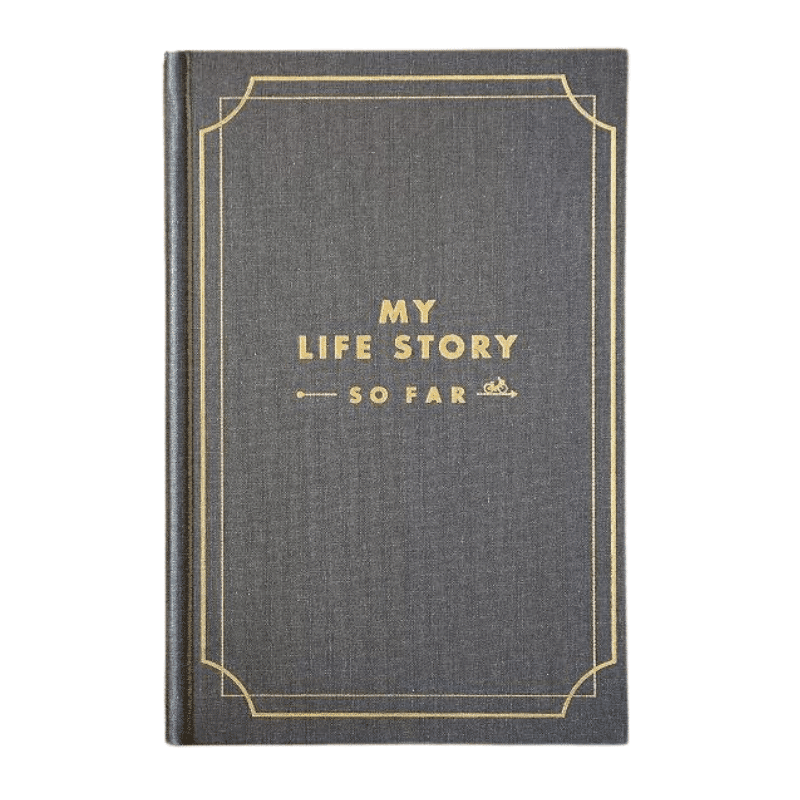 photo credit via UncommonGoods.com
"This journal prompts you to record your life's experiences, relationships, and hard-won wisdom.
Inspire parents and grandparents to create a lasting family keepsake that will be treasured for generations. Beginning with "The Early Years," this uniquely designed journal is organized into nine sections, each containing thought-provoking prompts to spark a colorful personal memoir that captures the memories of first dates, lifelong friendships, meaningful stories, and pearls of wisdom gathered along the way. There's even a section dedicated to listing the things you hope to accomplish next!
Fill in the sewn, clothbound journal on your own schedule, as little or as much as you would like, and gradually it becomes a treasure trove of experiences that will be cherished by you, your children, grandchildren, and generations to come. Made in Hagerstown, Maryland."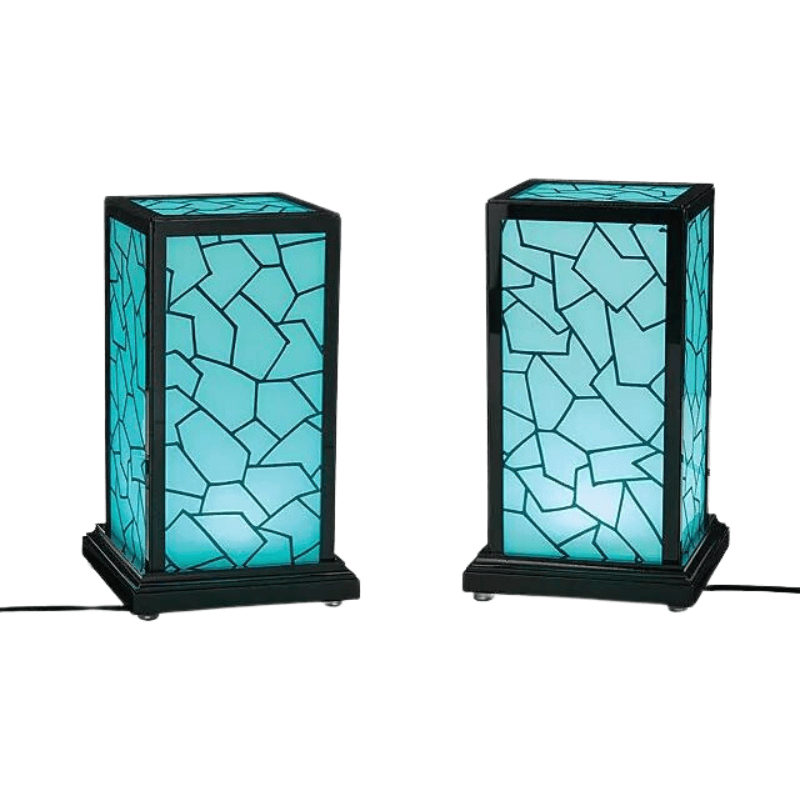 photo credit via UncommonGoods.com
"Light up loved ones' lives—across town or the whole country—with 2 or more of these in-sync lamps.
When you turn one on with a simple touch of your hand, its mate emits the same ambient glow, no matter where it is and who is on the other end: Parent or grandparent, niece or nephew, or long-distance significant other. Each person sets up their lamp via Wi-Fi, then reaches out and touches the lamp whenever they want to let their loved one know they're thinking of them. With every touch, the lamp cycles through a rainbow of colors, one at a time. You can also assign each loved one a color so that when they tap their lamp, yours lights up with their special hue. Connect with the new Friendship Frame, too, if you like. Designed by John Harrison and Vanessa Whalen. Assembled in Kansas."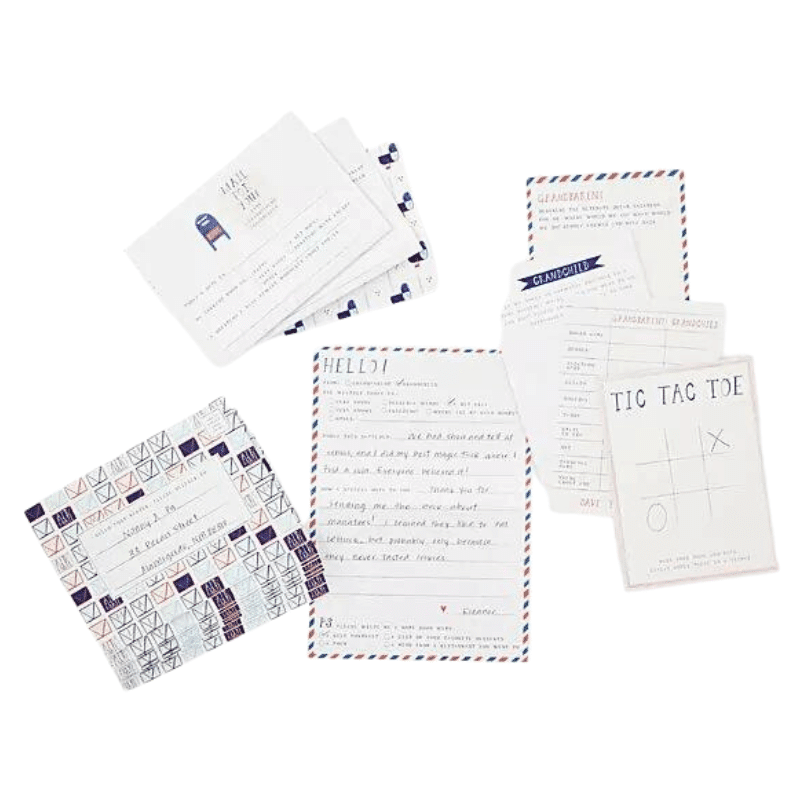 photo credit via UncommonGoods.com
"Both generations can fill in fun prompts, lists, and special requests to create keepsake letters.
A handwritten letter: Nowadays it kind of feels like Christmas when you get one. One from your "grand"? Like 100 Christmases in one day. Grandparents and their grandkids share a unique bond (and the best hugs), and this pen pal kit is designed to make it all the stronger—with lots of fun along the way. Both generations can write letters using thoughtful prompts, fun lists, and other engaging activities. Even the envelopes are cheery, with playful illustrations that make each letter feel like—yep—a present you can't wait to open. Made in New York City."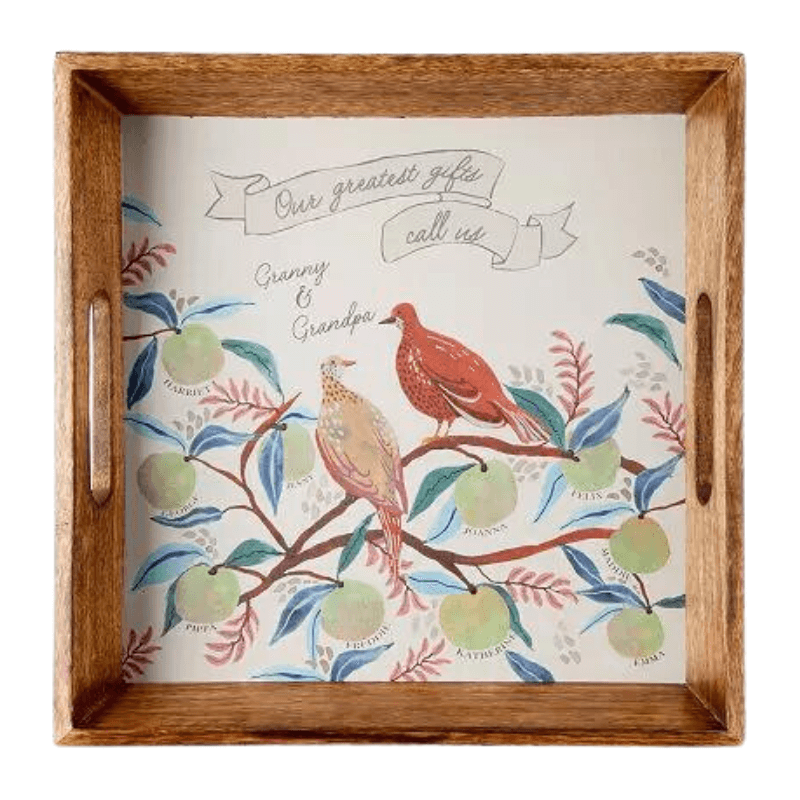 photo credit via UncommonGoods.com
"Grandparent and grandchild names are the final touches needed for this lovely illustrated serving piece.
A magical bond forms the moment one meets their baby's baby. When distance and time between visits seem too great, this personalized serving tray reminds grandparents they're never far from their family's thoughts. Artist Jo Faulkner's charming illustration depicts two birds proudly watching over a tree filled with fruit. With room for the names of up to 10 grandchildren, plus Nana and Pop-Pops' special monikers, this tray for serving snacks and drinks lets grands feel closer to their sweet growing peaches. Available in natural or burnt wood with an optional display stand for purchase separately. Illustrated in London. Handmade in Rhode Island.
Personalize with up to 10 grandchild names."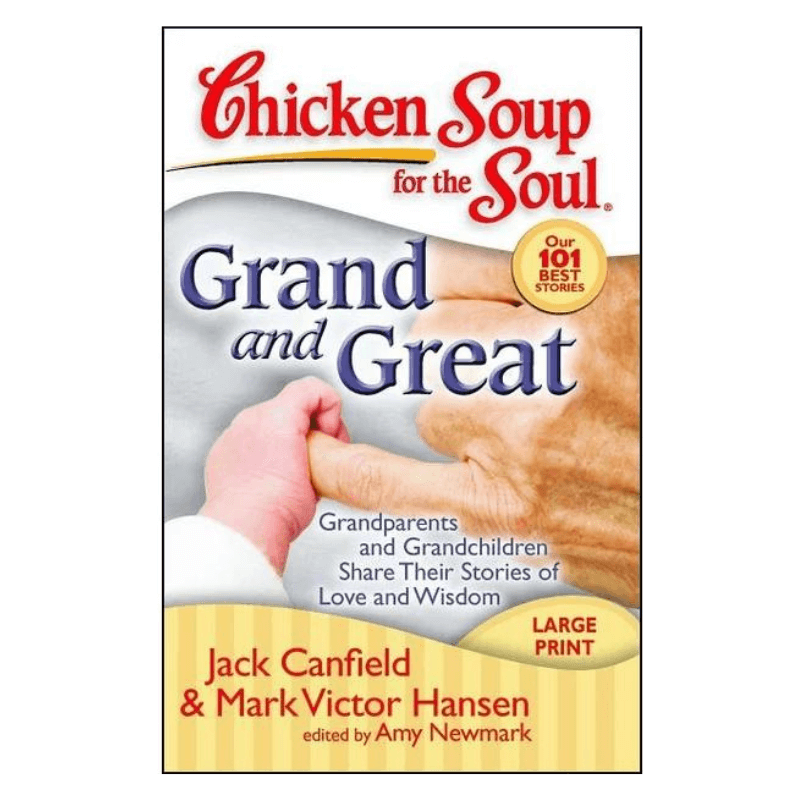 from Walmart.com and also available at Amazon.com.
"Grandparents and grandchildren share their stories of love and wisdom in this collection celebrating the unconditional love of this special relationship. A parent becomes a new person the day the first grandchild is born. Formerly serious and responsible adults go on shopping sprees for toys and baby clothing, smile incessantly, pull out photos, and proudly display baby seats in their cars. This collection from Chicken Soup for the Soul's library will amuse you, warm your heart, and give you food for thought, with stories on:
the unconditional love and mutual admiration between grandparents and grandchildren
Great learning experiences shared between grandparents and grandchildren
family traditions and legacies passed down through the generations
touching moments you'll want to share with other family members
great fun between the generations"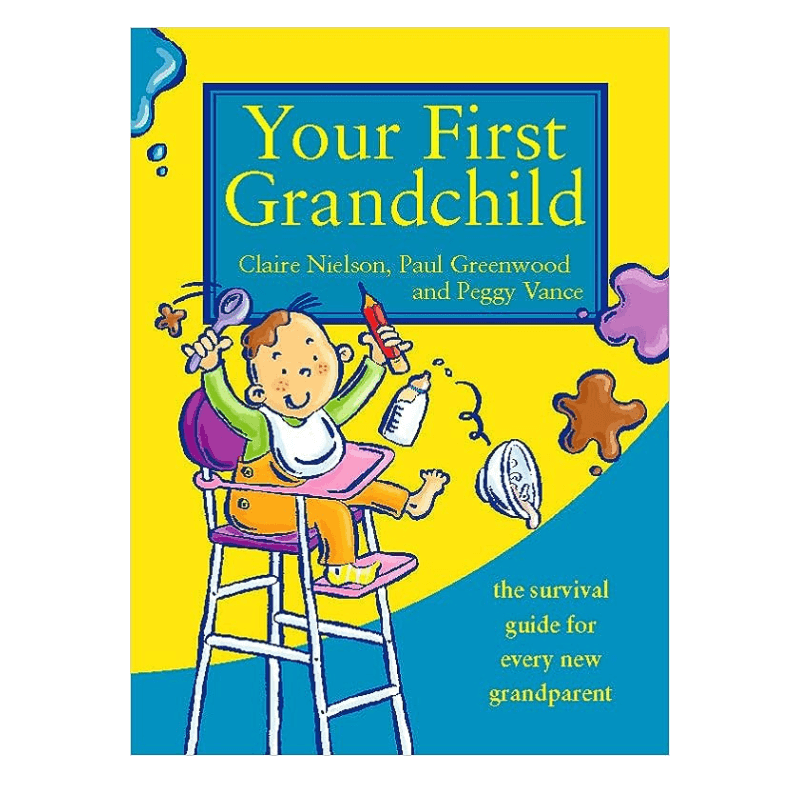 "Written by two generations of one family with illuminating case studies, tips, and practical ideas – as well as a sensitive look at emotional issues – This lightly humorous book has a user-friendly, lively design and hilarious cartoons. There are also practical line illustrations to accompany step-by-step essential procedures from happy changing and preparing baby milk. The guide is a good introduction to grandparents who want to be up-to-date with the modern style of parenting and new technological innovations.
Covers everything from nappies to car seats, methods of discipline, sleep, and feeding. It also offers advice on how to offer the best kind of support and advice without the parents of a new baby feeling crowded or criticized."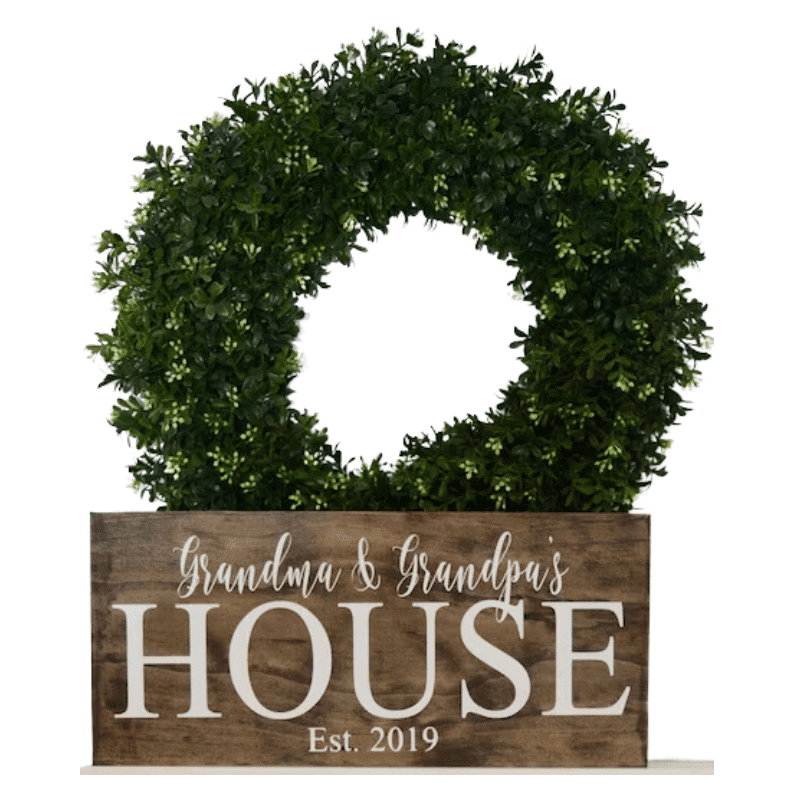 from Etsy
I treasure our grandparent's sign. My friend Debbie had it made for us and we have it hung above the atrium.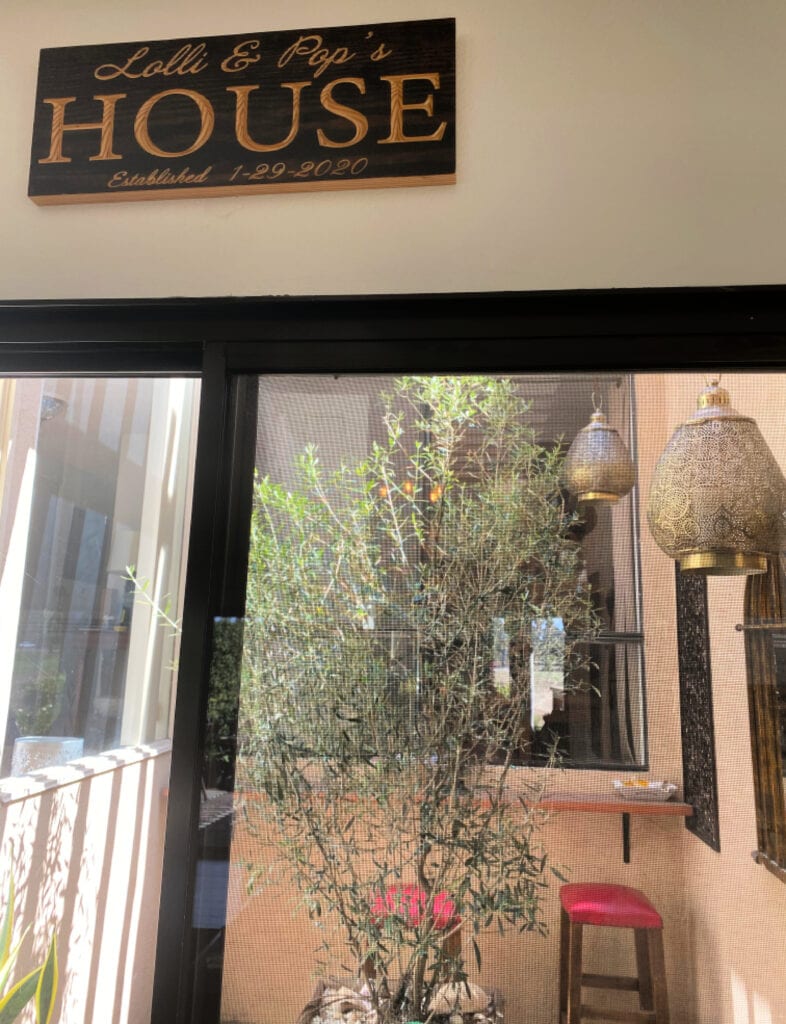 "This personalized Grandparent sign would be a great gift for a pregnancy reveal or simply a great gift for the grandparents."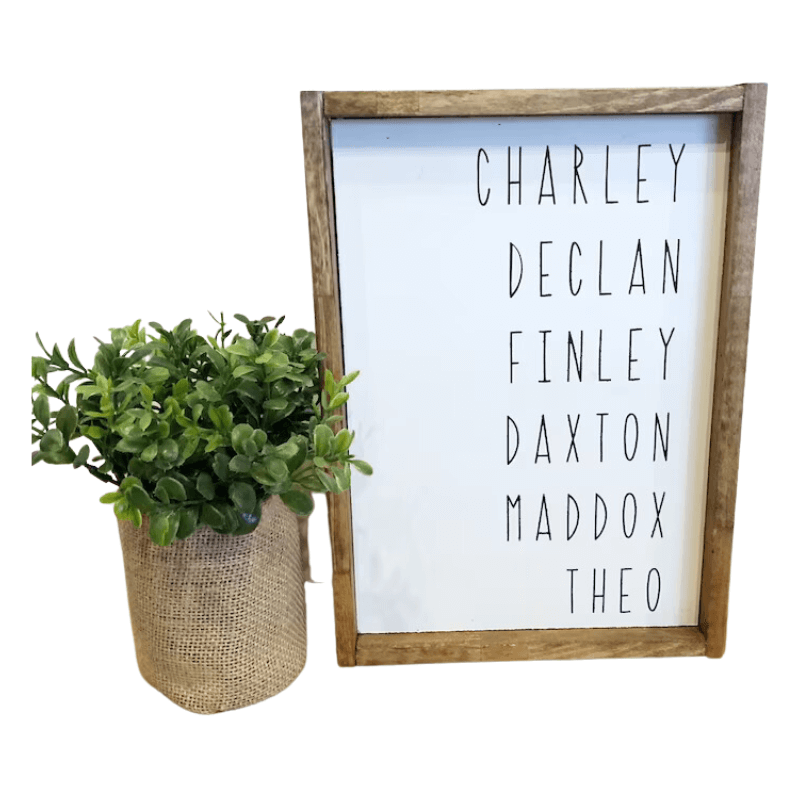 "Create a personalized sign with the names of your choice. This is a perfect gift for a family member to list all the grandbabies in the family or a list of your family members."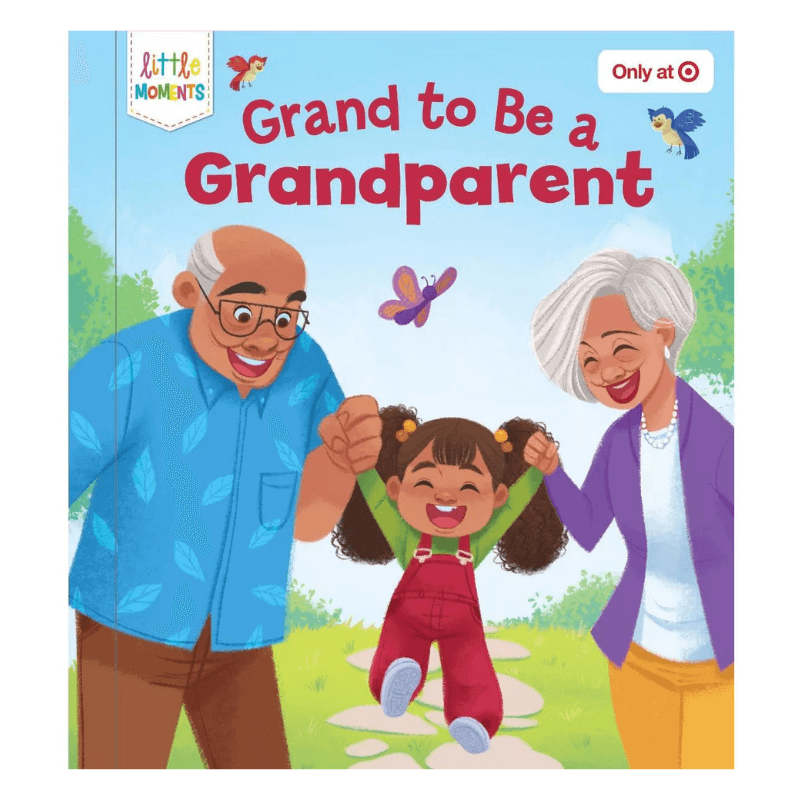 This is the perfect gift to give to soon-to-be grandparents or a wonderful book for grandparents to share with their grandchildren! You'll love this Grand to Be a Grandparent. It features touching illustrations by Fuuji Takashi featuring diverse families and a sweet singsong rhyme.
You Might Also Like
PIN for Later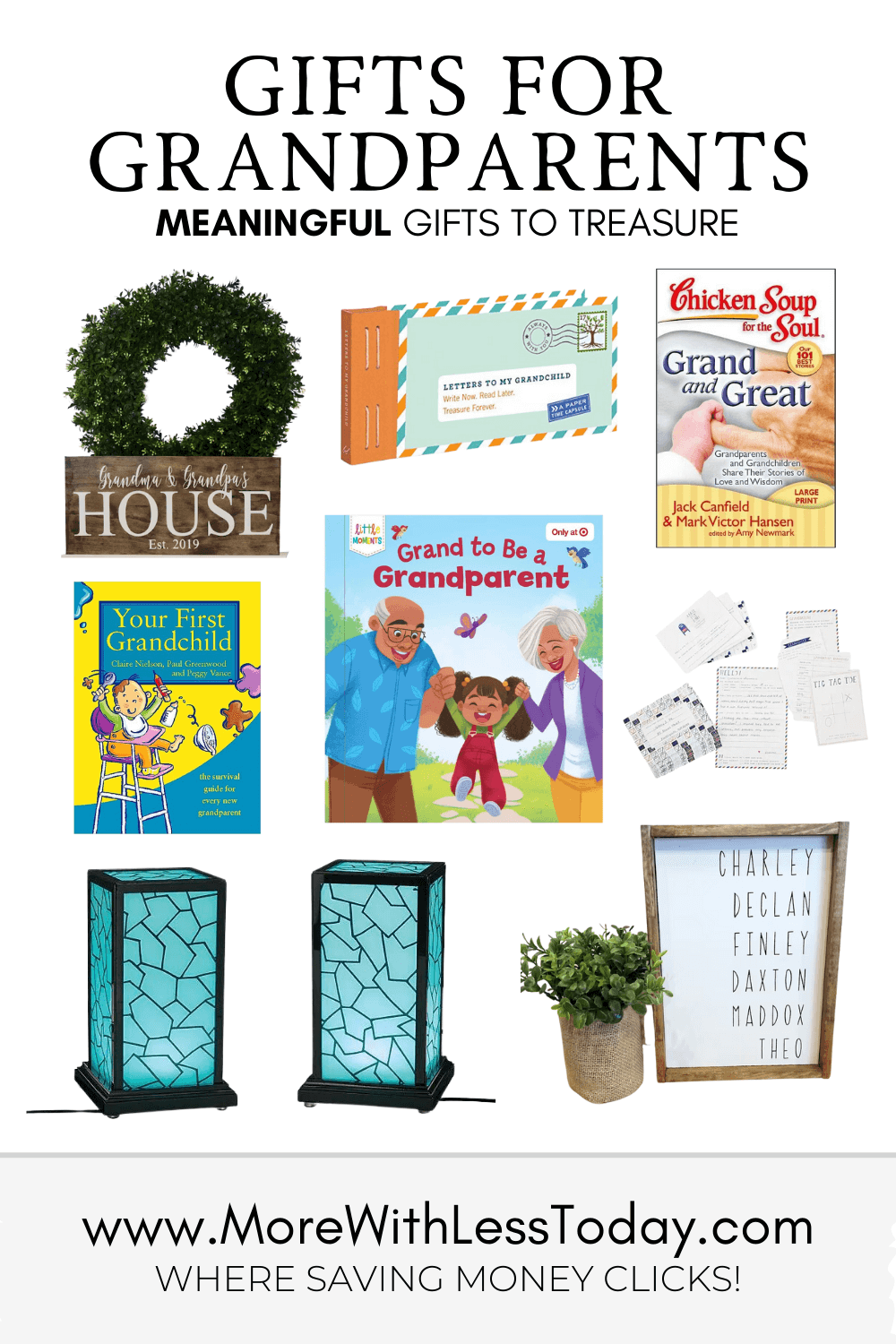 If you know others who would enjoy this post, please share it. If you are on social media, I would love to connect with you on Facebook, Instagram, Pinterest, or Twitter. Just click on the links to visit my profile. Leave a message and I will follow you back!