Being a world-renowned frugalista, I was invited to write a guest post for Valpak and I came up with 8 Inexpensive Date Night Ideas for Valentine's Day.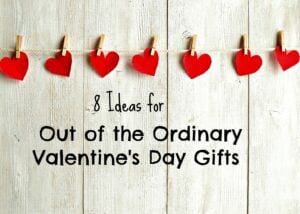 Many of readers know that husband and I are empty-nesters now. We have been getting to know each other again and to restructure our lives without the demands of raising the kids. We need to schedule time together and establish a new kind of relationship as we transition to this next phase of life.
Once a month, we arrange a date that the other will enjoy. It has been fun to see what he comes up with. We try to have fun on a budget and have some laughs along the way.
Here are my Inexpensive Date Night Ideas for Valentine's Day:
1. Attend a concert, play, or visit a local museum. Buy your sweetheart a new outfit or accessory to wear to go along with tickets.
2. Get a massage or a pedicure together. I got my husband a pedicure for his birthday last year, and he really enjoyed the pampering. I don't know if he would feel comfortable getting the service without me, but we have a relaxing time together.
3. Take a cooking class together. Or you can prepare a meal that you have never made. Don't forget the dessert! New experiences are a great way to strengthen your bond.
4. Have a romantic, stay-at-home cheese and wine party. Buy several bottles of wine and cheese to try and make a note of your favorites. If you have a fireplace or a particularly beautiful part of the house, lay out a lovely quilt and sit on the floor. *swoon*
5. Plant a special tree, rosebush or favorite flower. Start a herb garden from seed together and enjoy the bounty all year long. This is one of my favorite ideas because it's an evergreen reminder of how your love will never die.
6. Sign up to take an enrichment class together. Or set aside time to watch instructional videos. Again, trying new things together makes for lasting memories.
7. Give them an "experience gift". Do you have an adrenaline junkie for a Valentine? Gift them with the experience to drive a race car, flying lessons, bungee jumping or something else equally frightening…I mean exciting.
8. Get them a subscription box to try new products. These are always fun because you can find a box for almost anything; from healthy snack foods, beauty accessories, clothing, jewelry, men's gifts, cigars and more. If you can imagine it, there's probably a box for it.
Do you have some inexpensive date night ideas for Valentine's Day to share?
Are you on Pinterest? Follow More With Less Today on Pinterest for more ideas.