Do you enjoy cooking special meals at home? We found these delicious romantic dinner recipes to cook for your loved ones from some of our favorite food bloggers. Which one will you try first?
Romantic Dinner Recipes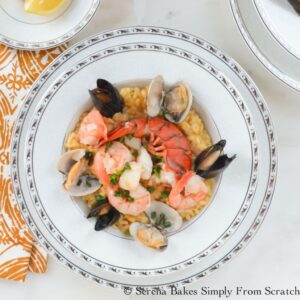 Seafood Risotto – By- Serena Bakes Simply From Scratch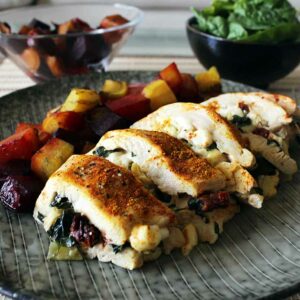 Stuffed Chicken Breasts – By- The Fit Blog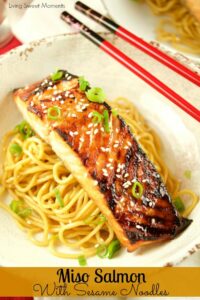 Miso Salmon Sesame Noodles – By- Living Sweet Moments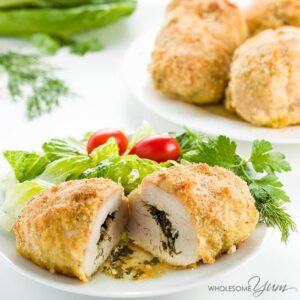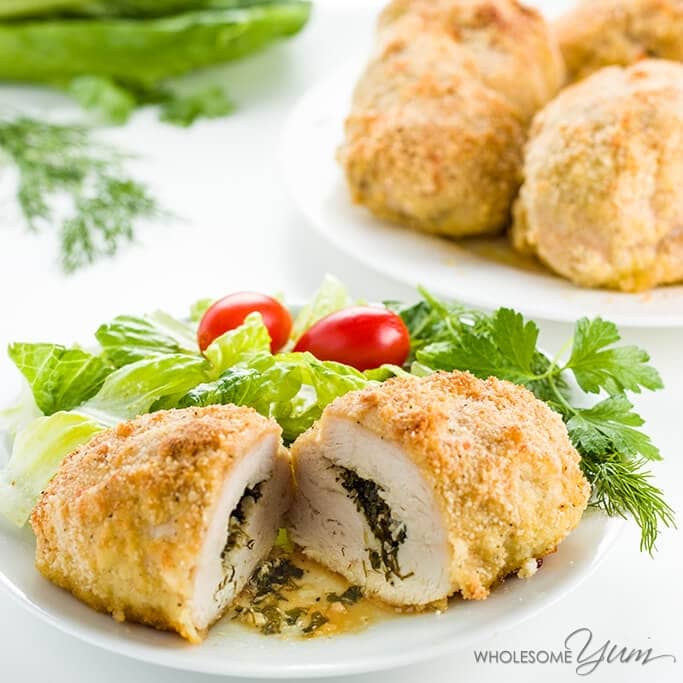 Baked Chicken Kiev – By- The Wholesome Yum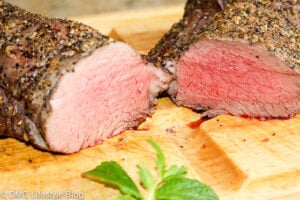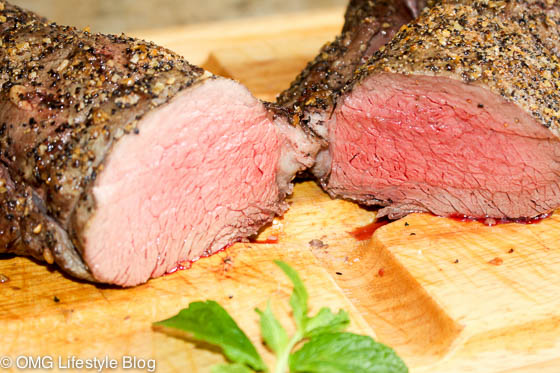 Fool Proof Beef Tenderloin – By- Lydia Out Loud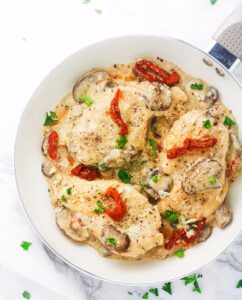 One Pan Parmesan Chicken – By- It's Cheat Day, Everyday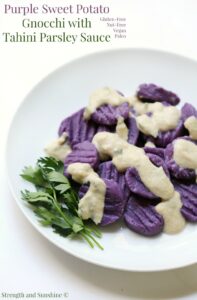 Purple Sweet Potato Gnocchi – By Strength and Sunshine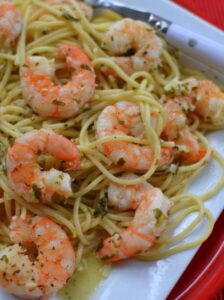 Shrimp Scampi – By Small Town Woman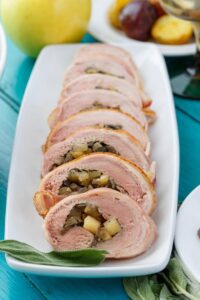 Bacon Wrapped Apple Stuffed Pork Tenderloin – By- The Cookie Writer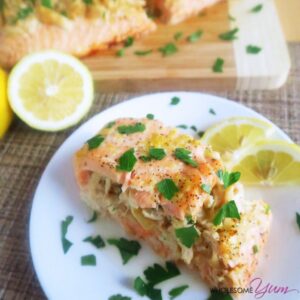 Crab Stuffed Salmon with Lemon Butter – By- Wholesome Yum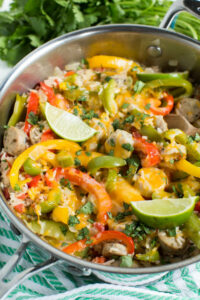 Skillet Fajitas with Chicken, Sausage, and Rice – By- Spoonful of Flavor
Big Sexy Steaks with Tarragon Mushrooms – By- Healthy Seasonal Recipes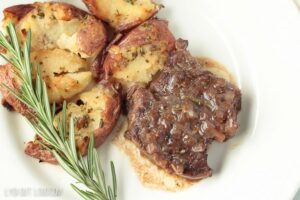 Chianti Braised Short Ribs – By- Lydia Out Loud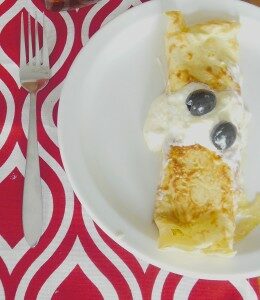 Seafood Crepes – By- Loris Culinary Creations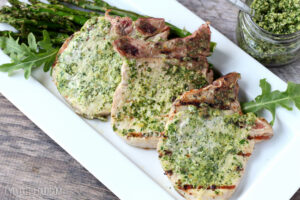 Arugula Pesto Rubbed Grilled Pork Chops – By- Lydia Out Loud
Do you have Romantic Dinner Recipes that you like to cook for your loved ones? We would love to see them!
PIN this recipe using the Pinterest button and save it for later!