We found these delicious romantic dinner recipes for date nights at home from some of our favorite food bloggers. Which one will you try first?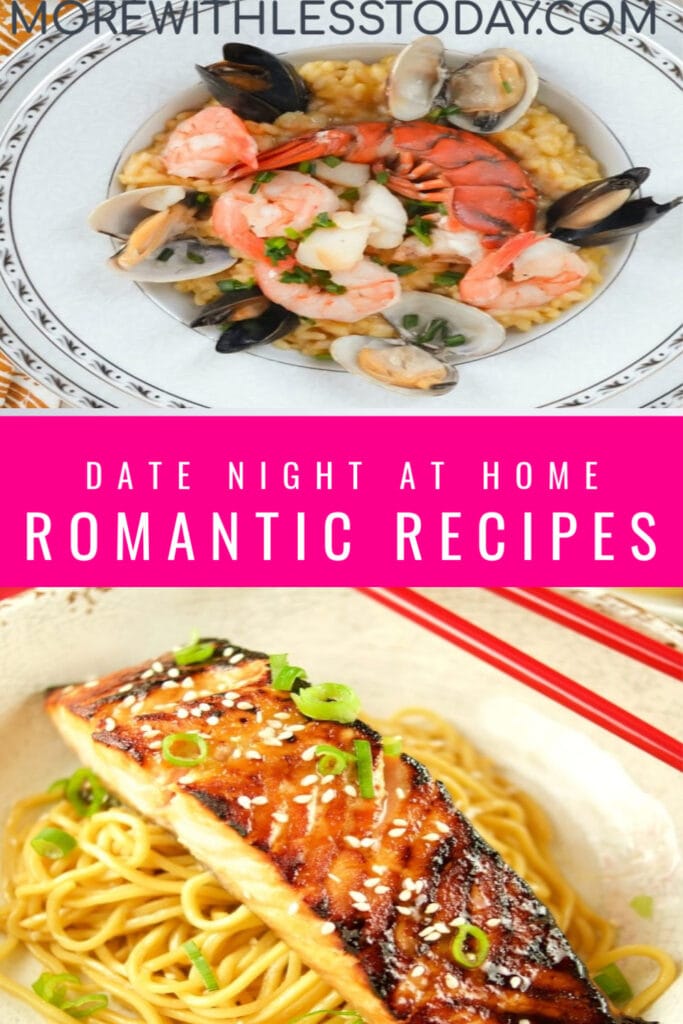 Romantic Dinner Recipes
Seafood Risotto – By Serena Bakes Simply From Scratch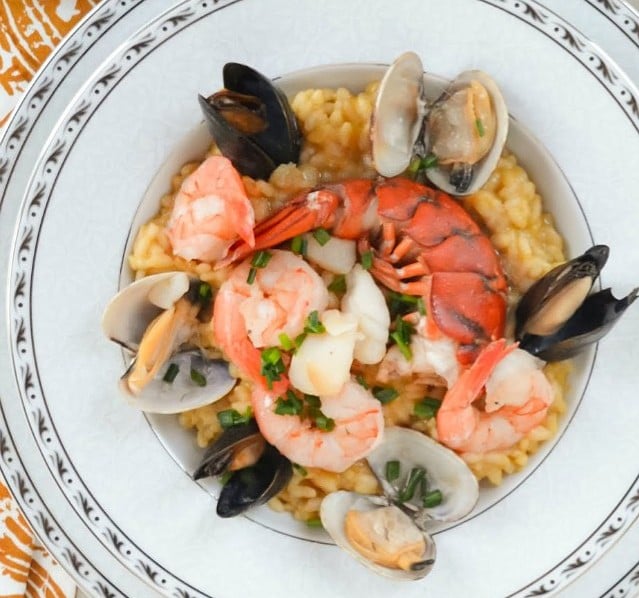 Enjoy a romantic dinner with your loved one when you make this creamy seafood risotto that's loaded with lobster, mussels, clams, shrimp and scallops. It's ready in only 45 minutes making it the perfect recipe for a date night any day of the week.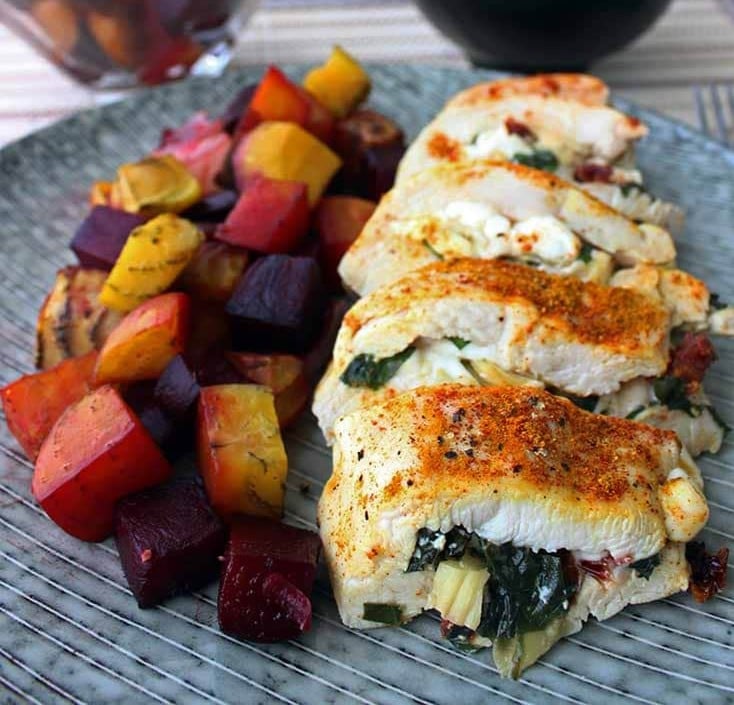 These stuffed chicken breasts are an easy idea for a romantic dinner at home with your loved one. Make this recipe in less than 30 minutes for a dinner that's not only delicious but healthy too.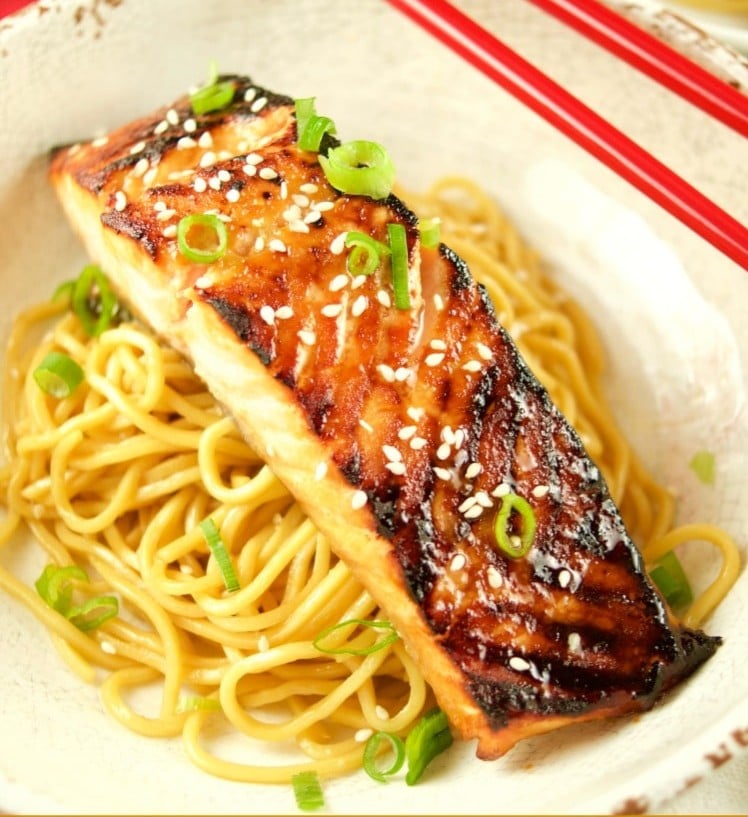 Make any night date night with this Miso Salmon over Sesame Noodles recipe that's ready in less than 20 minutes giving you more time to enjoy a romantic dinner together. If you don't have sesame noodles don't worry, Miso Salmon also goes great with white rice, steamed bok choy or a salad.
Baked Chicken Kiev – By The Wholesome Yum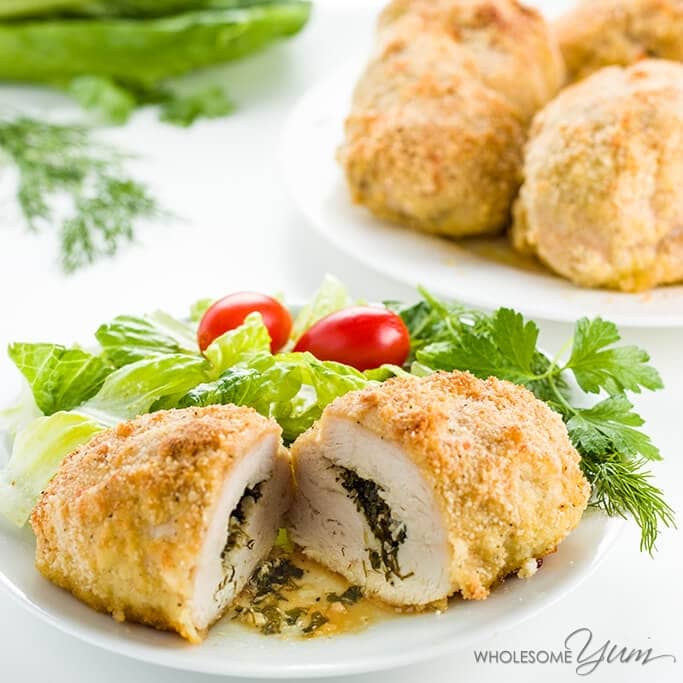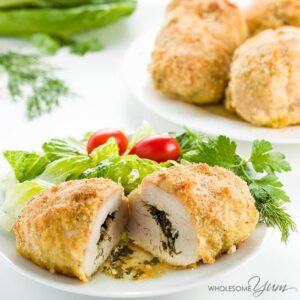 If you're looking for a romantic dinner idea that's healthy, natural, gluten-free & whole 30 then this Baked Chicken Kiev is for you. It's just like the classic Russian/Ukrainian dish but better with its low carb & paleo breaded outside.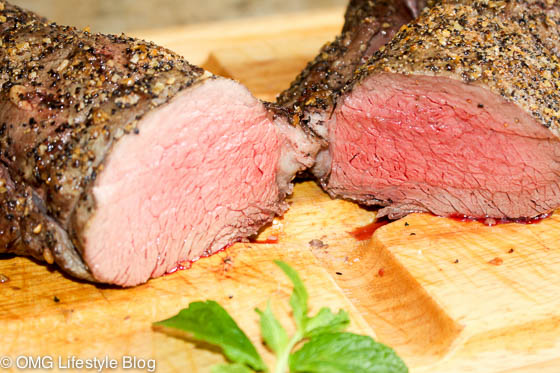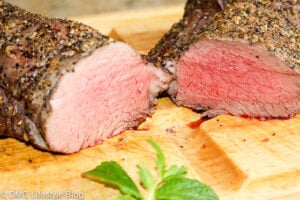 Skip the restaurant and have a romantic dinner at home with this Foolproof Beef Tenderloin Recipe. This recipe is so easy to make, you'll never have to spend money on it at a restaurant again.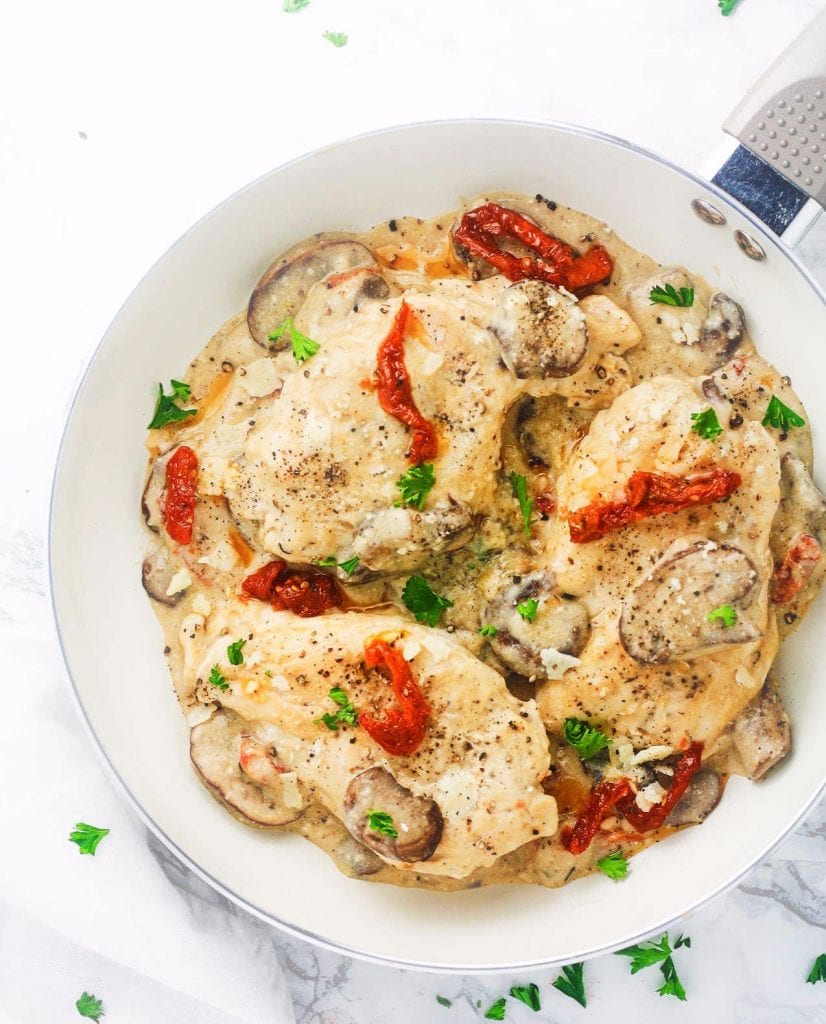 Your loved one will love this romantic dinner recipe. Perfectly seasoned Tuscan chicken is coated in a creamy, Greek yogurt, mushroom and Parmesan sauce for a truly delicious dinner no one can resist.
Crab Stuffed Salmon with Lemon Butter – By Wholesome Yum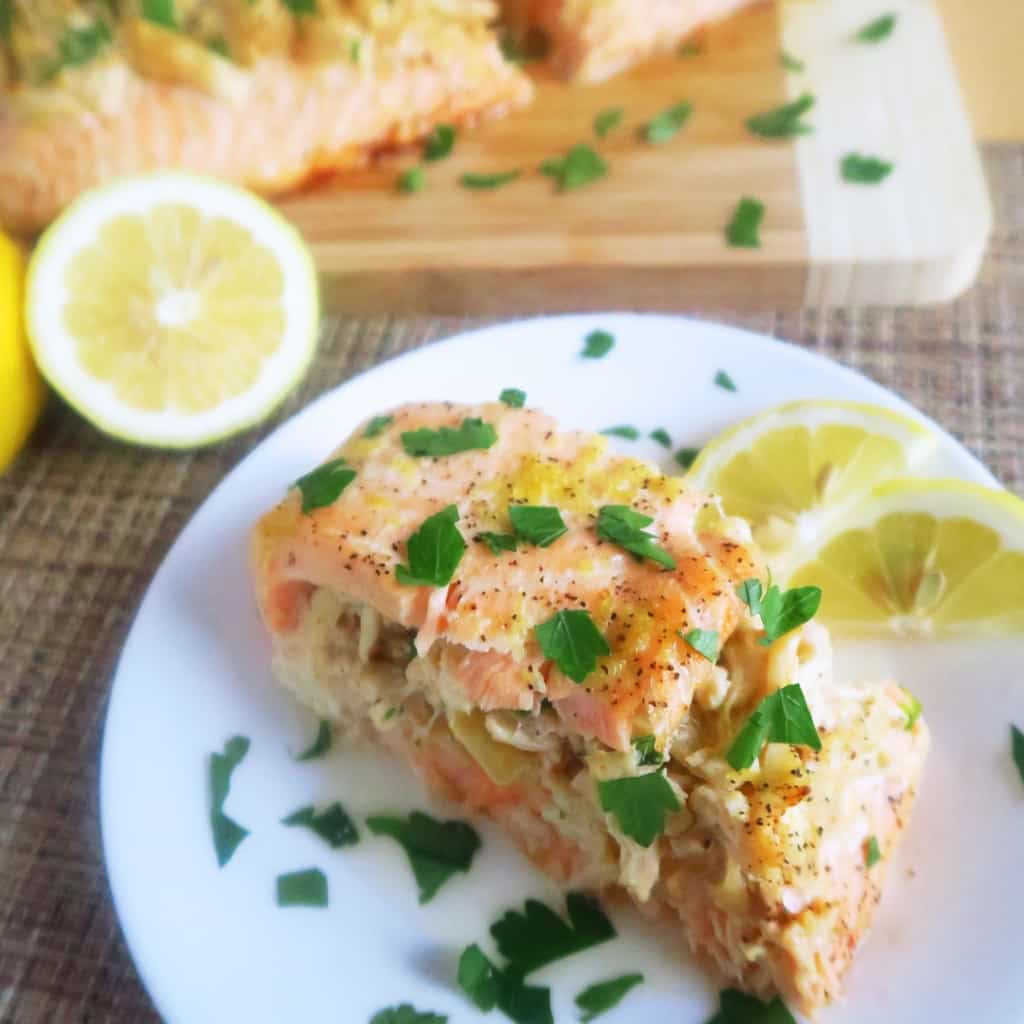 Surprise your loved one with a restaurant-quality dish that looks complicated but is actually quick and easy to make. This Easy Crab Stuffed Salmon with Lemon Butter recipe is perfect for a romantic dinner at home.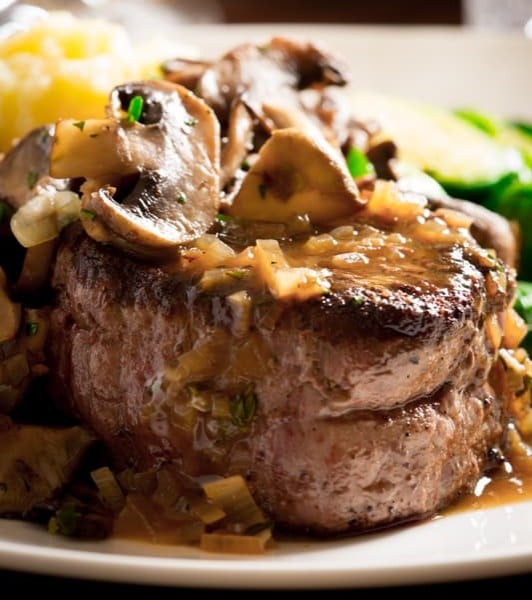 Celebrate a special occasion with a romantic dinner for two and these Big Sexy Steaks with sautéed tarragon mushrooms and a vermouth shallot reduction sauce. It's a delicious gluten-free recipe.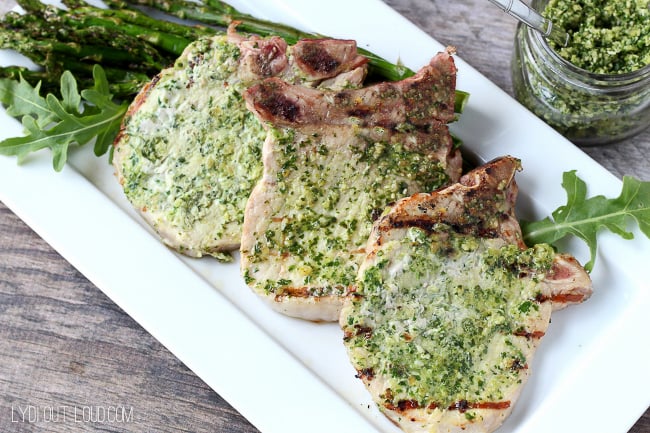 These Arugula Pesto Rubbed Grilled Pork Chops are a delicious blend of arugula, cheese, pine nuts, and garlic. Make this recipe the next time you want to have a romantic dinner at home.
Do you have Romantic Dinner Recipes that you like to cook for your loved ones? We would love to see them!
PIN this recipe using the Pinterest button and save it for later!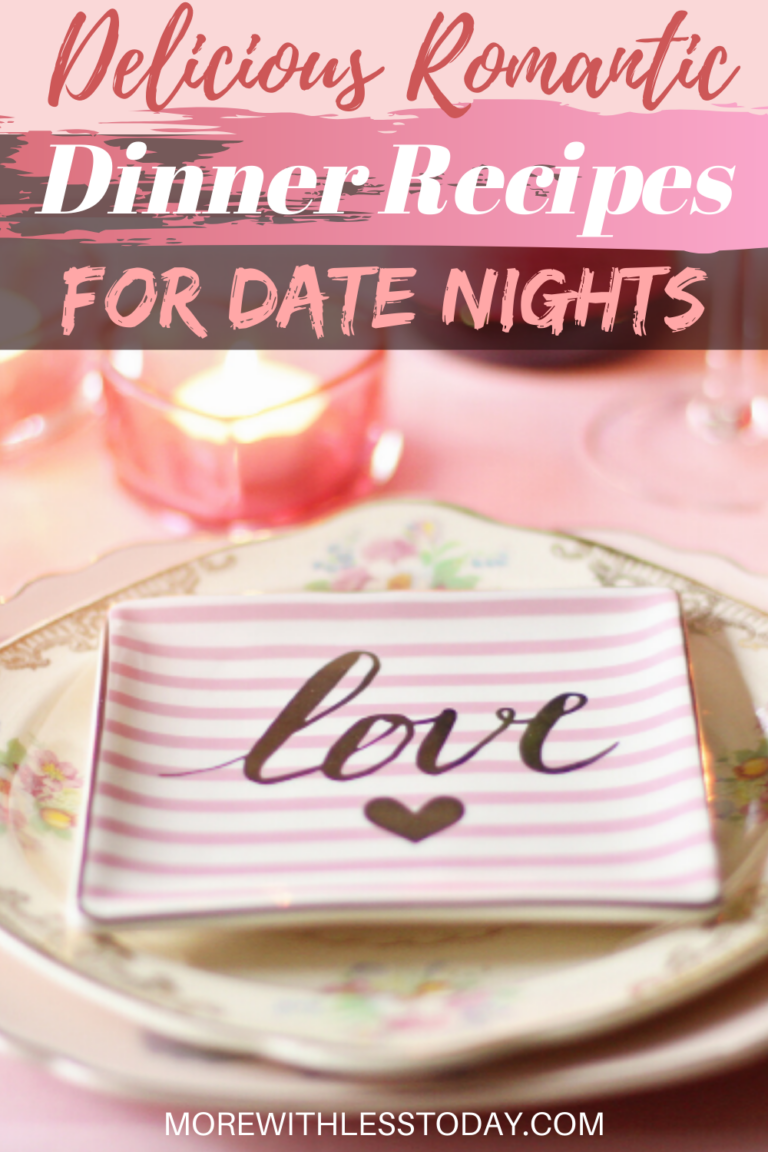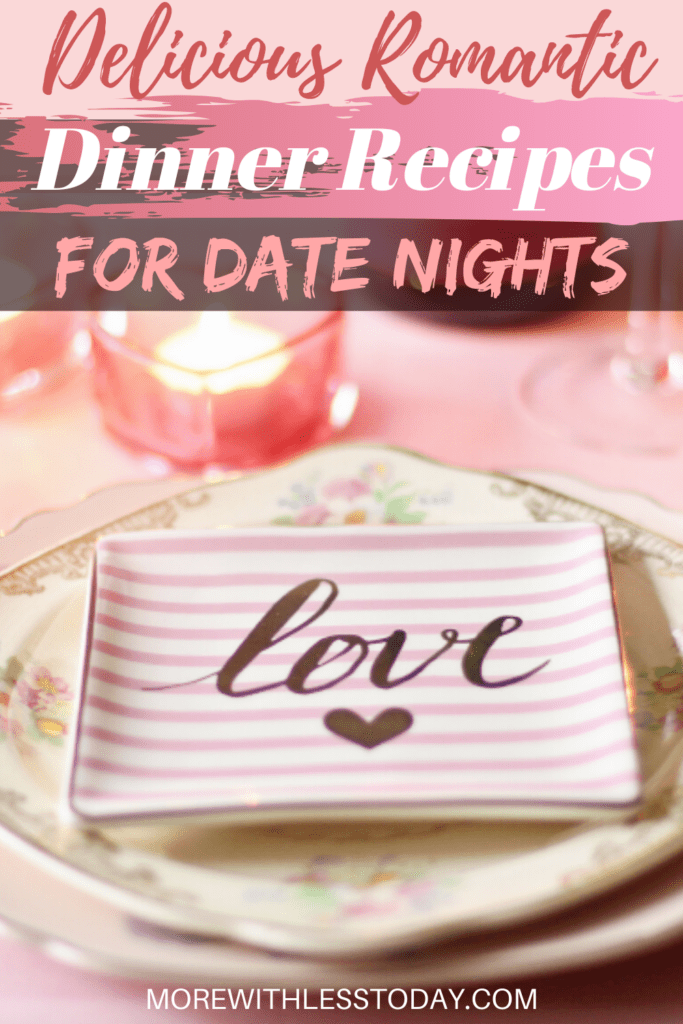 5 Dollar Dinner Ideas for Menu Planning Monday
Twenty Minute Meals That Are Faster Than Take-Out
10 Crowd-Pleasing Potluck Dishes – Easy Recipes to Feed a Crowd