It is World Teacher's Day. Teacher appreciation is always on my mind as I am the daughter of a former teacher and my daughter is a DHH teacher (Deaf and Hard of Hearing) teacher here in Southern California.
I've updated my list of Teacher Appreciation Discounts from last year. Be sure to share this post with your favorite teachers.
Although some of the discounts involve travel which of course is limited right now, I'm hopeful that our teachers can take advantage of those in the near future. We have affiliate relationships which means we may earn a small referral commission at no additional cost to you if you shop using our links.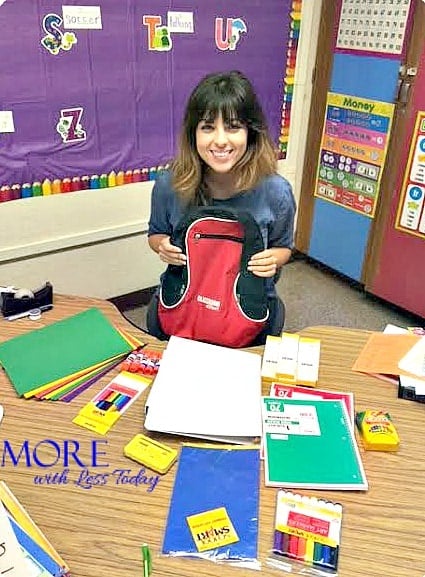 2021 update — Due to present circumstances, some retailers have suspended or eliminated these discounts. I will update the post as soon as conditions have changed. Stay well friends.
Year-Long Teacher Discounts
Ann Taylor Loft – Enroll in the free Loft Loves Teachers program and save 15% off full-price purchases.
Apple – Apple offers special pricing on Apple products including computers, software, and select third-party products. This special pricing is available to college students, parents buying for a college student, or teachers, homeschool teachers, administrators and staff of all grade levels.
Banana Republic – Both teachers and students get 15% off full-priced purchases in-store with a valid ID at the register.
Barnes & Noble – Save 20% off the publisher's list price on all purchases for classroom use when you join the free B&N Educator Program.
The Container Store – Offers special discounts to educators to help organize the classroom.
Crayola – Artful lessons, classroom resources and the latest information regarding special programs and offers.
J.Crew– "Get a 15% discount at jcrew.com. Not valid on phone orders. Offer cannot be applied to previous purchases or the purchase of gift cards and cannot be redeemed for cash. Exclusions apply; see a store associate or the Details box in the top banner at jcrew.com for an up-to-date list. Enter the unique code provided in the promo code box at checkout to redeem. Offer valid in the U.S. only. Terms of offer are subject to change."
Joanne Fabric – Sign up for a free Jo-Anne Teacher Rewards Discount Card and receive 15% off all purchases.
Lakeshore Learning – Join the free Loyalty Club in-store and save 15% off your purchases every day and receive special offers every month.
Madewell – Teachers and college students can get 15 % off with a valid school ID.
Michaels– Get a coupon for 15% off your purchase.
Party City – Visit any of our store locations or call 1-800-477-4841 to find a store near you. Provide us with a letter, signed by an officer of your school or organization on official letterhead. All purchases must be paid by check or credit card in the name of the company or organization. Enjoy discounts from 10 – 20% depending on the purchase amount. Some exclusions.
Staples – Be sure to nominate a teacher for the ThankATeacher contest where 20 teachers will get a $5,000 Staples gift card for school supplies.
My friends at RetailMeNot shared some new Teacher Appreciation Discounts too.
Adobe
Whether you need Photoshop or Creative Cloud, Adobe offers education discounts you should totally take advantage of.
Books-A-Million
Save 20% off in-store purchases. Ask for a BAM! Educator Discount Card application at the register of any Books-A-Million location.
Carson Dellosa Education
Get 25% off bulletin board sets, accents and borders on World Teachers' Day. Also, be sure to sign up for Spark Rewards to receive 20% off your first order, 10% off all orders after and free shipping.
Dick Blick Art Materials
With a free Dick Blick Preferred Card, you receive 10% off full-price purchases from Blick and Utrecht stores as well as discounts on bulk orders.
Giftgowns
Giftgowns makes the perfect soft cloth alternative masks that come adorned with uplifting and fun prints from peace signs to bright-colored daisies. THE perfect day-to-day accessory especially for teachers who are fully back in the classroom. Giftgowns is also donating masks to hospitals in Los Angeles, New York and Canada.
Half Price Books
Get an Educator Discount Card to save 10% off all purchases at Half Price.
Hertz
Are you a member of the National Education Association (NEA)? Then you'll save up to 25% when you're renting a car, plus get some other perks if you book ahead.
Kennedy Space Center
Using the Educator Study Pass, Florida and Georgia K-12 teachers get free admission to the Visitor Complex and the Kennedy Space Center's Educator Resource Center. Not from those states? Many museums and science centers across the country offer discounts to educators in the community, so ask!
Lenovo
Find an extra 5% off discount on laptops, tablets and desktop computers for your school!
Locker Lifestyle
The buttons on the headband allow you to attach a surgical mask to relieve irritation behind the ears. The brand's button Pocket Headband for women and men also allows you to bring the basics because it has a pocket, secured by Velcro worn at the back of your head.
NEA Magazine Service
If you're a member of the National Education Association, you have the opportunity to receive more than 800 magazines at up to 85% off the cover price.
New York Times
Get online access to The Gray Lady for 99 cents for four weeks, then 50% off your subscription after that. (Home delivery discounts are available, too!)
Pets in the Classroom
This awesome organization offers grants to pre-K through eighth-grade classes to help buy and support pets or aquariums in the classroom "for the purposes of teaching children to bond with and care for their pets responsibly." Just apply for a grant to get this lovely experience in your school.
Theatre Development Fund
Get your play on at great rates. Full-time teachers can join the Theatre Development Fund and get access to discount tickets ($9 to $47) to a ton of plays, musicals and dance performances in New York City.
Walt Disney World Swan and Dolphin Resort
Take that must-deserved vacation! Book online or call 1-888-828-8850 to ask for the teacher rate at Orlando's Swan and Dolphin Resort.
See the rest of their list right here.
Easy Ways to Support Our Schools and Teachers
Donors Choose: Makes it easy for anyone to help a classroom in need. Teachers all over the U.S. need your help to bring their classroom dreams to life. Choose a project that inspires you and give

any amount.
Adopt a Classroom: Their

mission is to give teachers a hand and provide needed classroom materials so their students can succeed.
Office Depot 5%: Simply make a purchase of qualifying school supplies, provide your school information at checkout and your designated school will receive 5% back in credits for FREE supplies! Look up your school's ID here if you prefer to purchase online.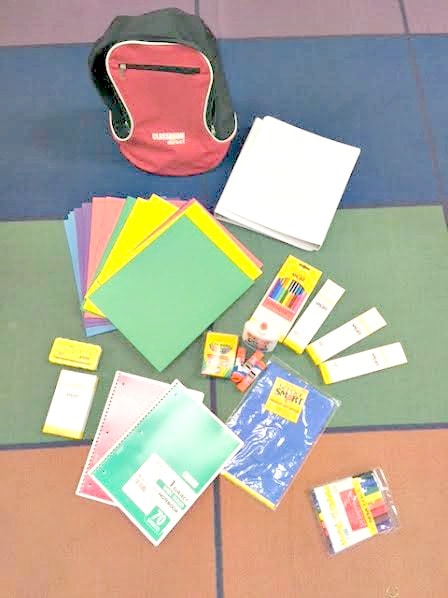 Kids in Need Foundation: Partners with 40 locations across the country to help distribute school supplies to kids who would otherwise go without. These organizations support challenged communities where 70% or more of the kids are on a federal nutrition program.
Box Tops 4 Education: are found on hundreds of product packages and are worth $0.10 for your school. Box Tops Clips must be provided to an enrolled Box Tops for Education School (for submission by the School Coordinator before their expiration date).
eScript: Sign up and Support up to 3 schools, register store cards to earn, or register credit/debit cards to earn. Earn automatically when you shop with thousands of merchants that give back.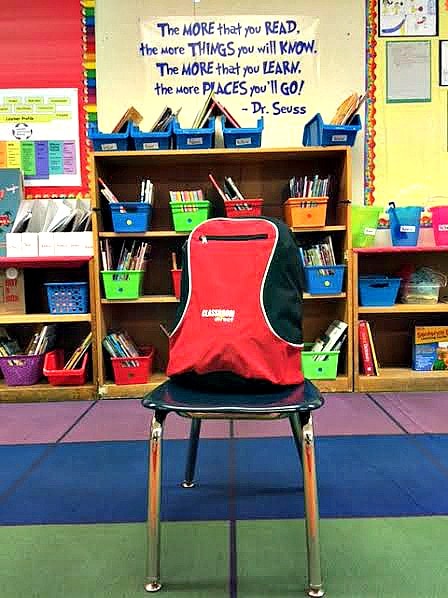 And if you are looking for some gift ideas… Check out my roundup of Homemade Teacher Appreciation Gifts.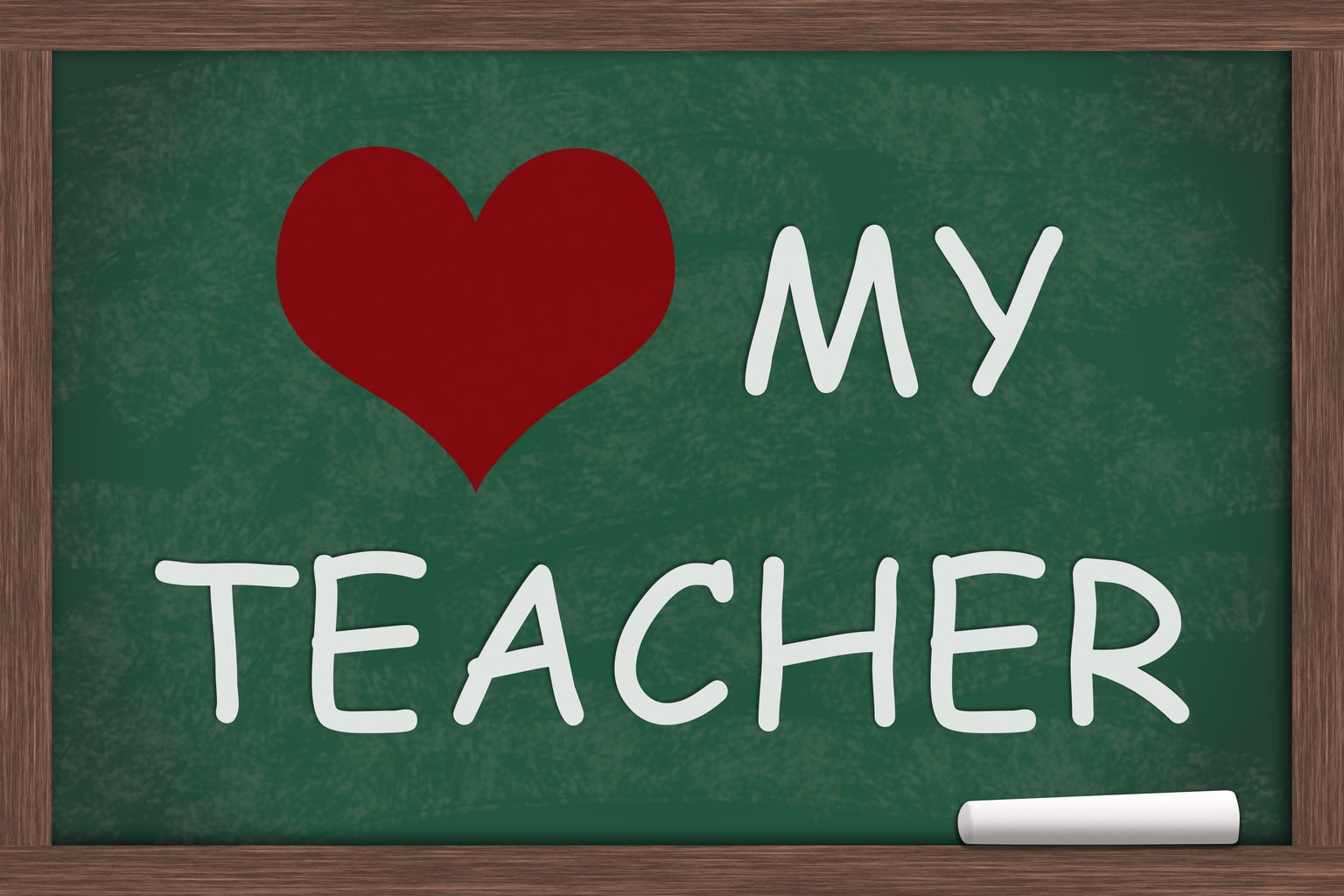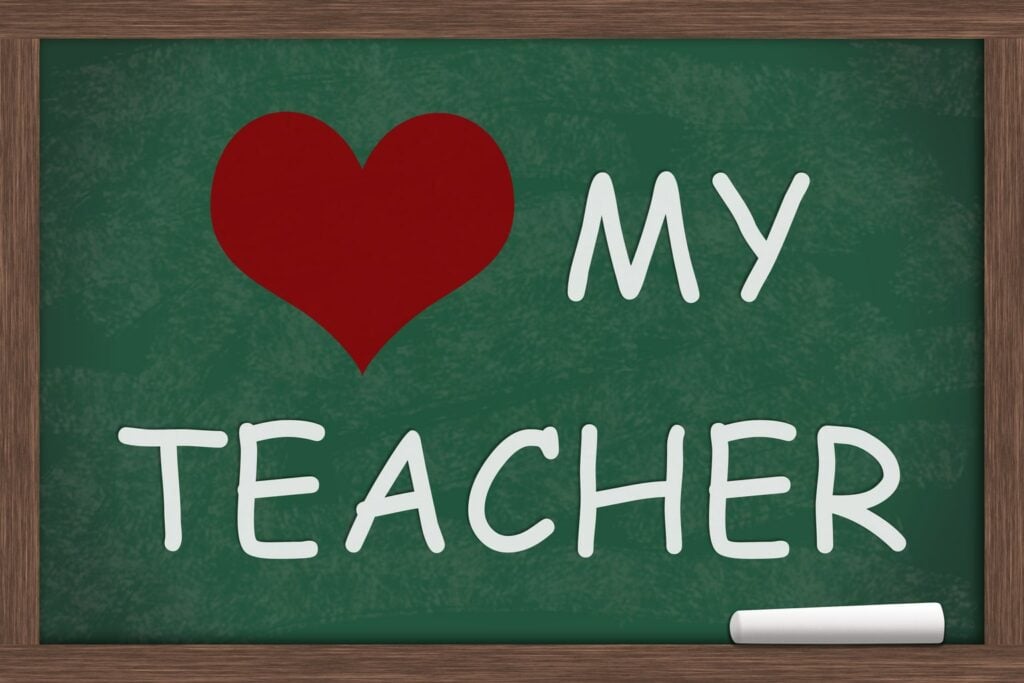 How You Can #ThankATeacher
Share photos and your activities during the week by using the hashtag #ThankATeacher on social media!
As the daughter of a teacher, so I know firsthand the sacrifices they make and how often they dip into their own pockets to buy supplies for the classroom.
If you are thinking of buying a teacher appreciation gift, I asked my daughter what she would want and she said a gift card from Target, Walmart or Amazon.com. Then she could use it for classroom supplies or for something personal.
**According to a recent study, teachers spent an average of $398 out of their own pocket on supplies for the classroom. Many parents and parent organizations are already trying to offset this, but if you can donate supplies or remember the teacher with a gift card for supplies, I am sure it would really be appreciated!
Have you heard of any other Teacher's Appreciation Deals? Let me know and I will add it to the list. This is a great post to share with your teacher friends on Facebook or Pin it for later!