Keep yourself and your family safe when you are on the road. This car emergency kit guide will tell you all the things you need to keep in your car. Although we are driving less and sheltering at home, many of us are still making trips to the grocery store and other essential services. Just in case of an emergency, it is a great time to make a car emergency kit and just leave it in your car.
I live in earthquake territory. I often imagine what it would be like to be trapped in my car away from my family during a disaster. It's terrifying to think about being stuck in my car, but being prepared can help me stay alive in times like this.
That's why I put together this car emergency kit. These are all the things I could think of that would help me in an emergency.
If you are doing some spring cleaning, some of the items you may not be using will be perfect to put in a duffle bag or small suitcase to keep in your car for emergencies.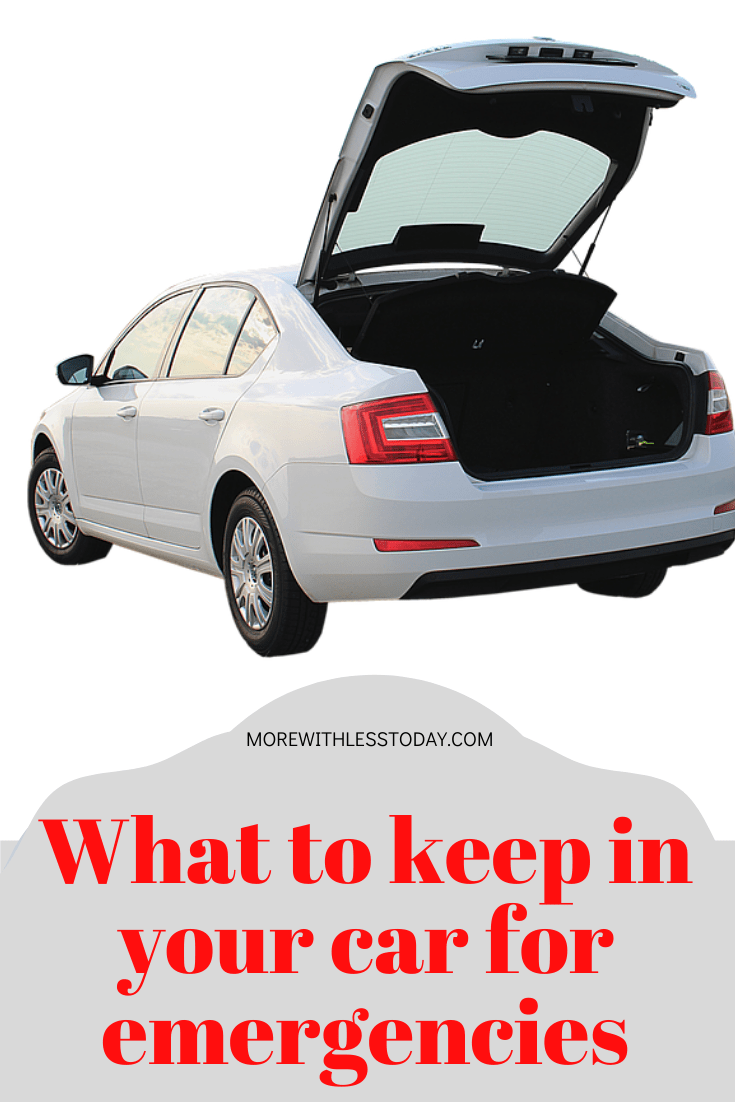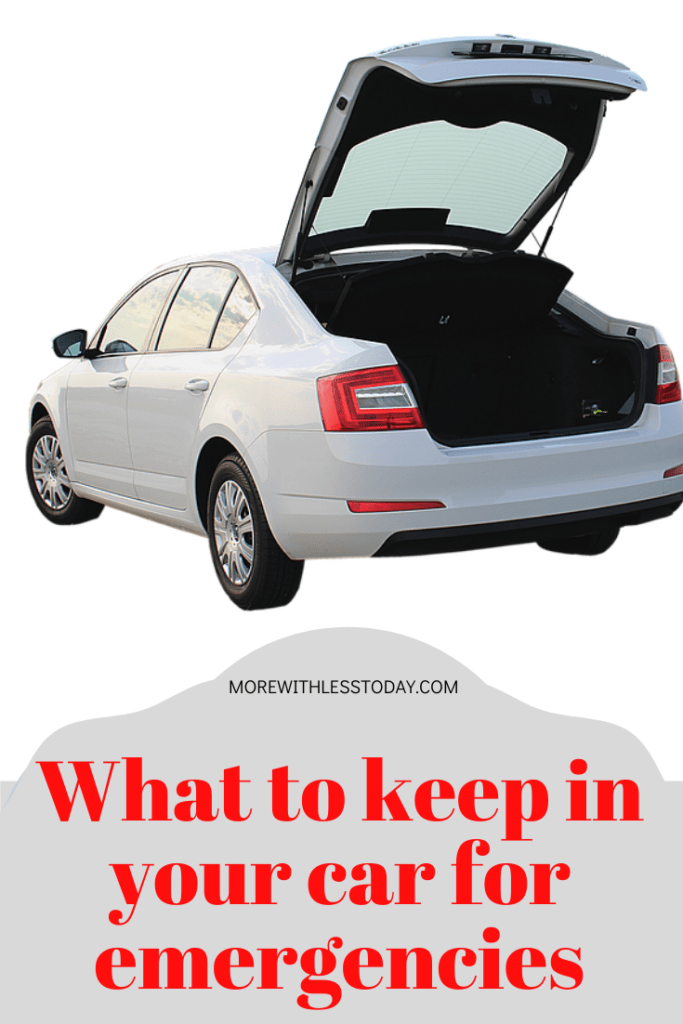 Car Emergency Kit
There are lots of different versions of a car emergency kit that you can buy online. To save myself money, I decided to create my own. Here's what I include in my car emergency kit.
Sweatshirt and Blanket
You never know if you will be stuck overnight when it's cold outside. Pack a way to keep yourself warm.
Emergency Flares
If you are stuck on the side of the road or out in the middle of nowhere, emergency flares can get the attention of emergency personnel. Keep a handful of them in your trunk.
Duct Tape
Duct tape fixes almost anything, doesn't it? Always keep a roll in your trunk just in case.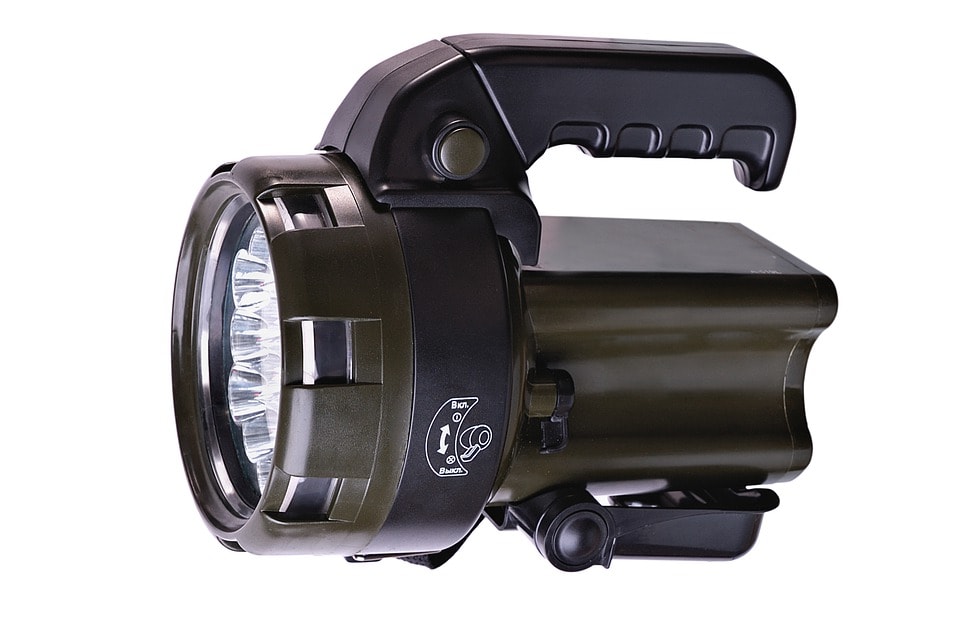 Flashlight
A flashlight is a must for all car emergency kits. You can use it to walk around at night if you need. You can also use it to try and fix your car if it's dark out.
Pen and Paper
Another tool you need to keep in your vehicle is a pen and paper. There are lots of reasons you might need one. For example, if someone on the phone is trying to give you a phone number for a local towing company or you need a confirmation number.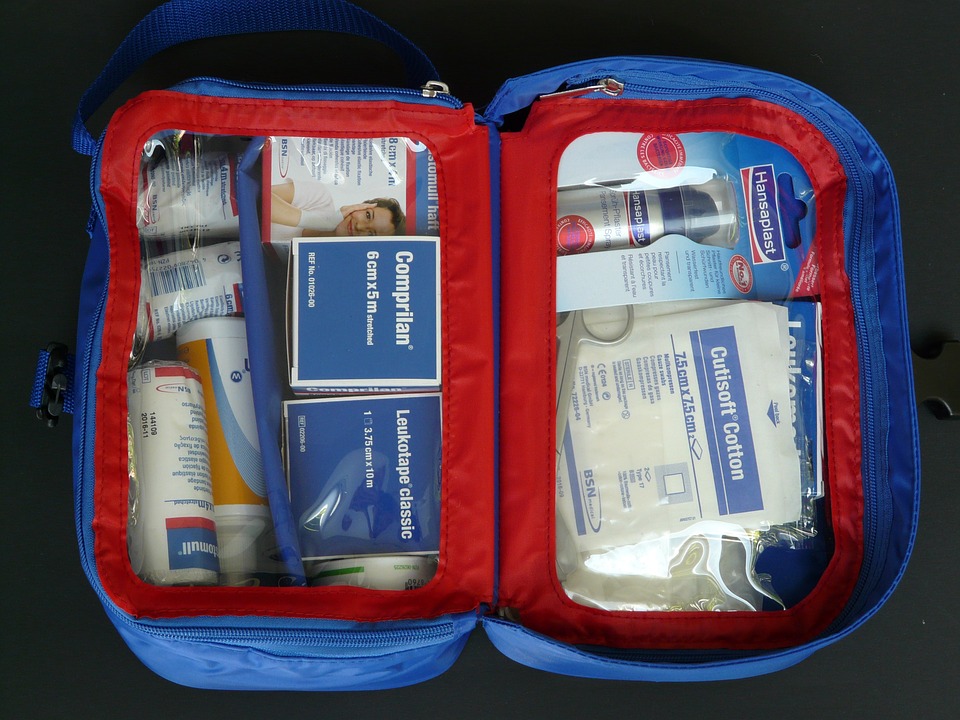 Toiletries
Always plan for emergency overnight visits. Pack your car with some toiletries and over-the-counter medications, just in case.
First Aid Kit
All cars should have some kind of first aid kit in them. Even if you are in a minor accident, a first-aid kit can help you care for small cuts or wounds.
Snacks
Store a few snacks and bottles of water in your car too. Pack things that are shelf-stable and nutritionally-dense. I like to pack granola bars, dried fruit, and nuts.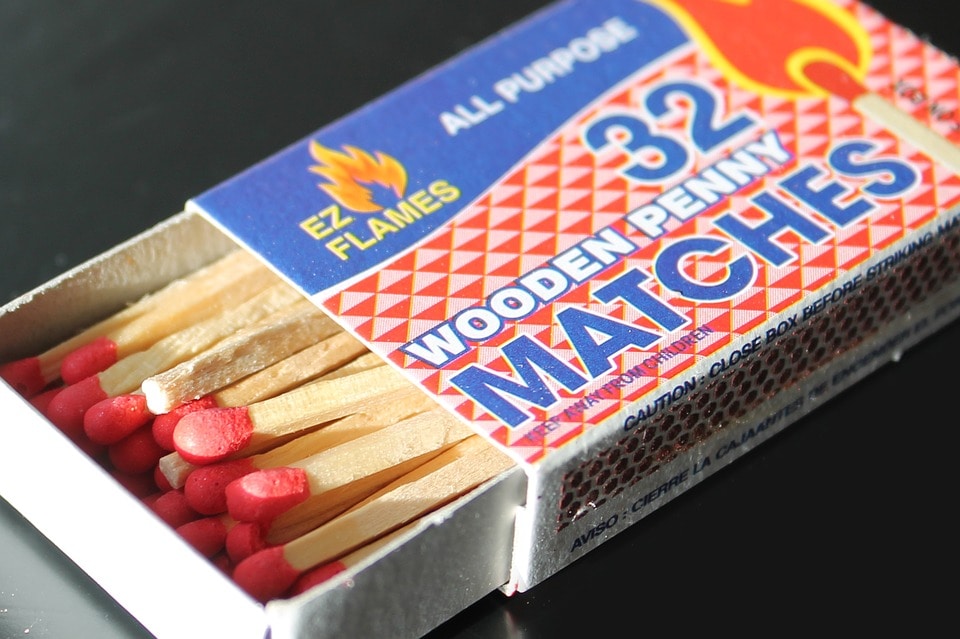 Matches or a Lighter
When you are planning for a worst-case scenario, it's smart to plan for needing a fire. Pack something that could start that fire.
Plastic Grocery Bags
They have a lot of different ways you can use them. You can put them over your head to protect it from getting wet, wear them over your socks for protection there too.
Baby Wipes
From messy foods in the car to needing to clean up quickly like you're taking a shower, baby wipes are a must. I like to keep a large stack of them in my car.
Small Amount of Money
What would you do if you left your wallet at home? Keep enough money in your car to cover a tow truck or a hotel stay.
Gloves
If you want, you can pack plastic gloves and warm gloves. I usually just pack one pair – the warm gloves – to protect my hands in case I get stuck in the winter.
Toilet Paper
A roll or two of toilet paper is a godsend when you are stuck in the middle of nowhere. Don't be caught unawares, keep a roll in your trunk.
Why You Need A Car Emergency Kit
Believe me, it's always better to plan ahead than to experience something and be unprepared for it. There are even more things you could include in this list, but this is what I always keep in my car.
I like to keep all of this in a duffle bag and store it in my trunk. It's safe there and won't become a projectile in the event of a car crash.
Be safe and always be prepared!
Do you have any Car Emergency Kit tips to share?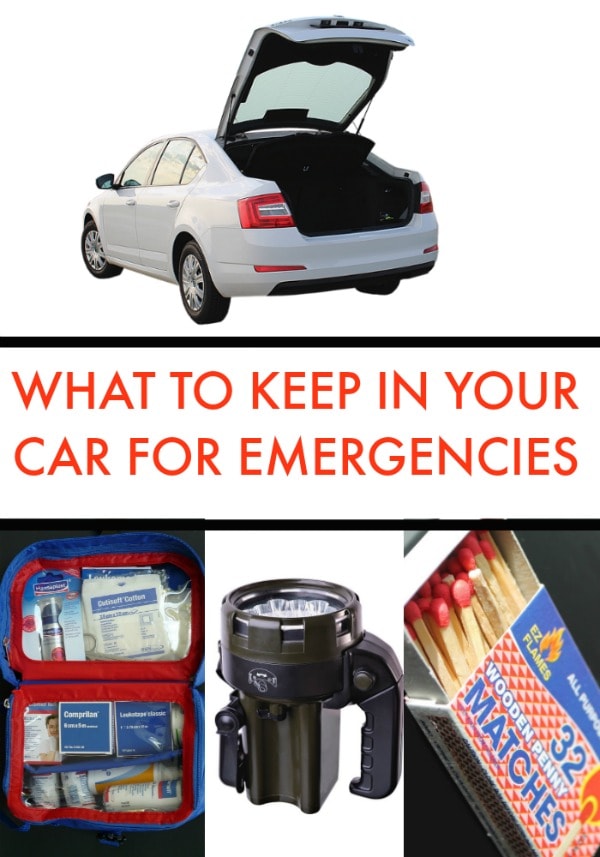 PIN for Later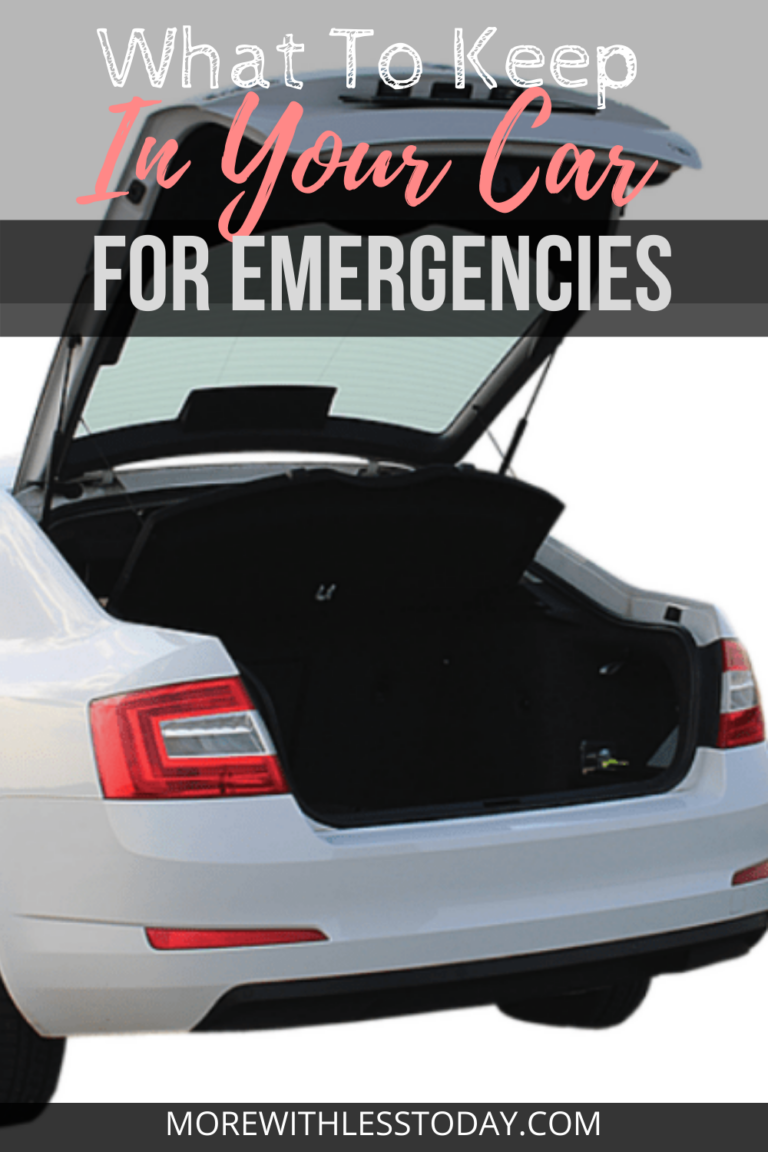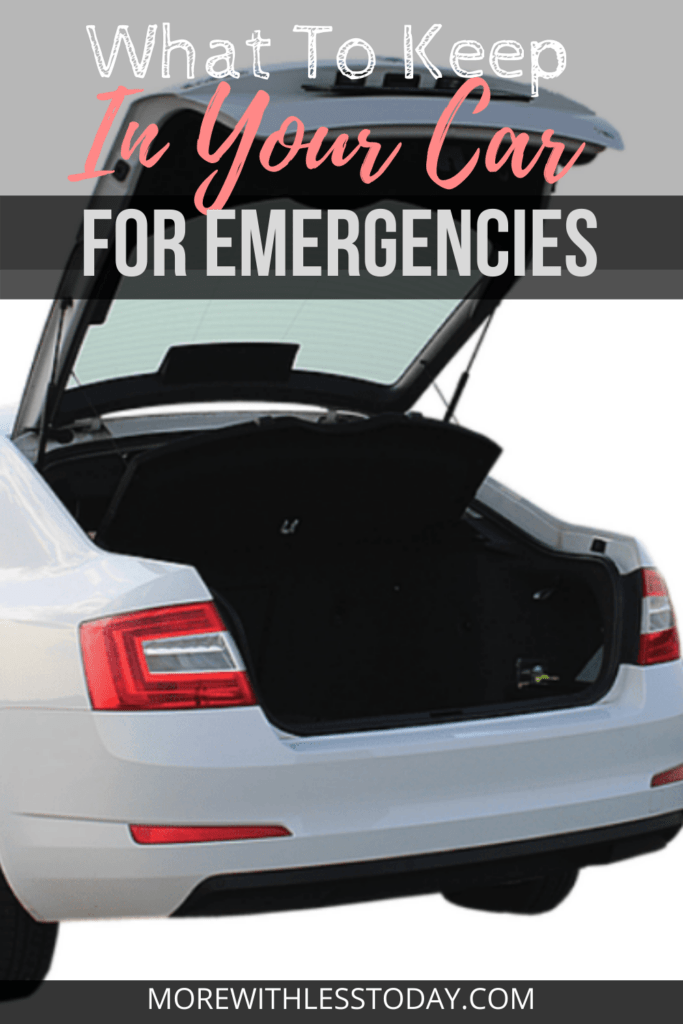 More Lifestyle Resources
I love being prepared. It's such a relief, isn't it? Here are some more ways you can plan and prep and stay ahead of the game.
Upcycling Ideas – Repurpose Common Household Items
Recycle, Donate or Sell Your Old Gadgets
How to Start an Emergency Fund – Even When Money is Tight
Free and Discounted Options for Take Out Food Delivery