You need an emergency fund. Everyone does. But how do you start an emergency fund when money is tight? Read these tips that will give you direction and help you save money so you have it when you need it!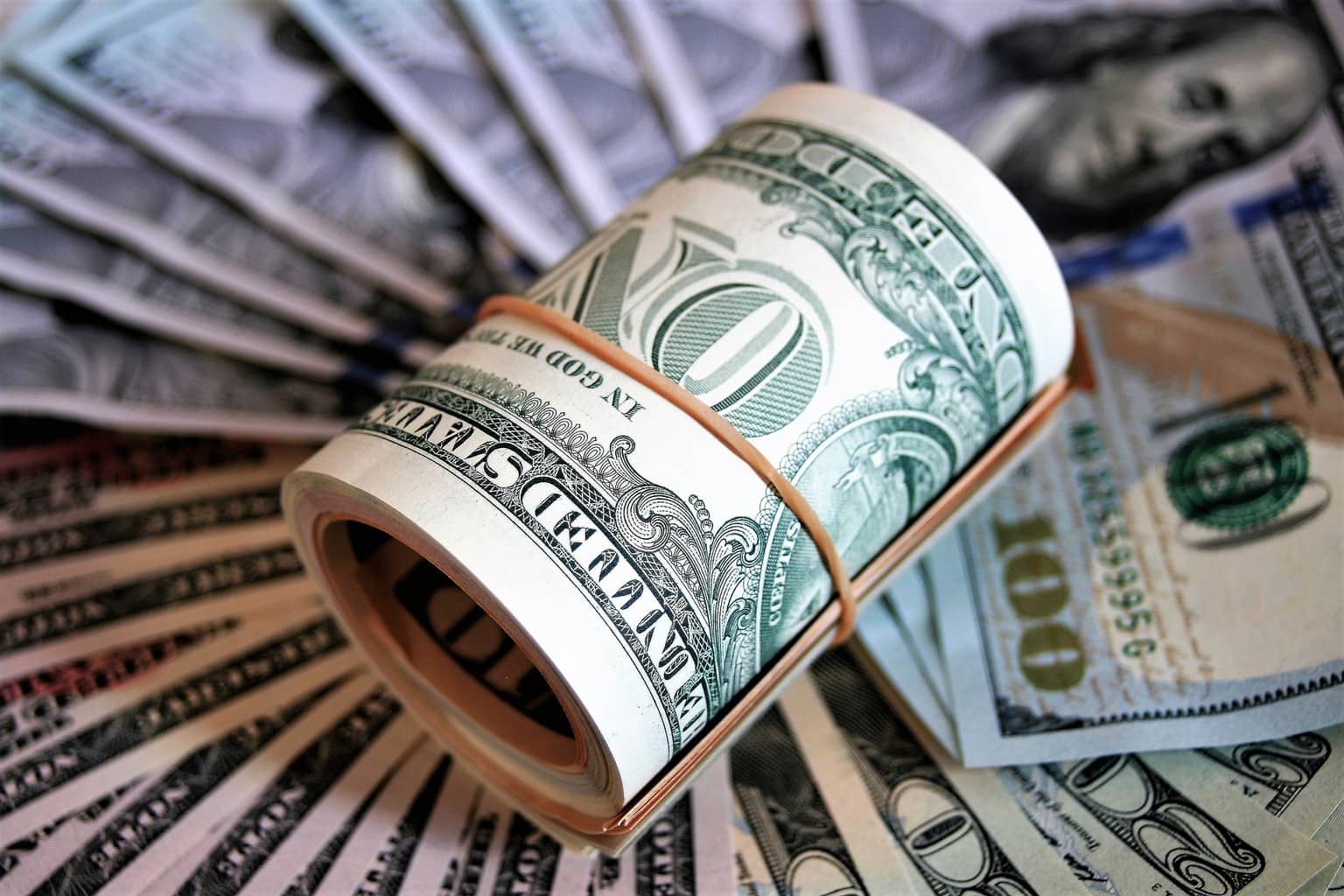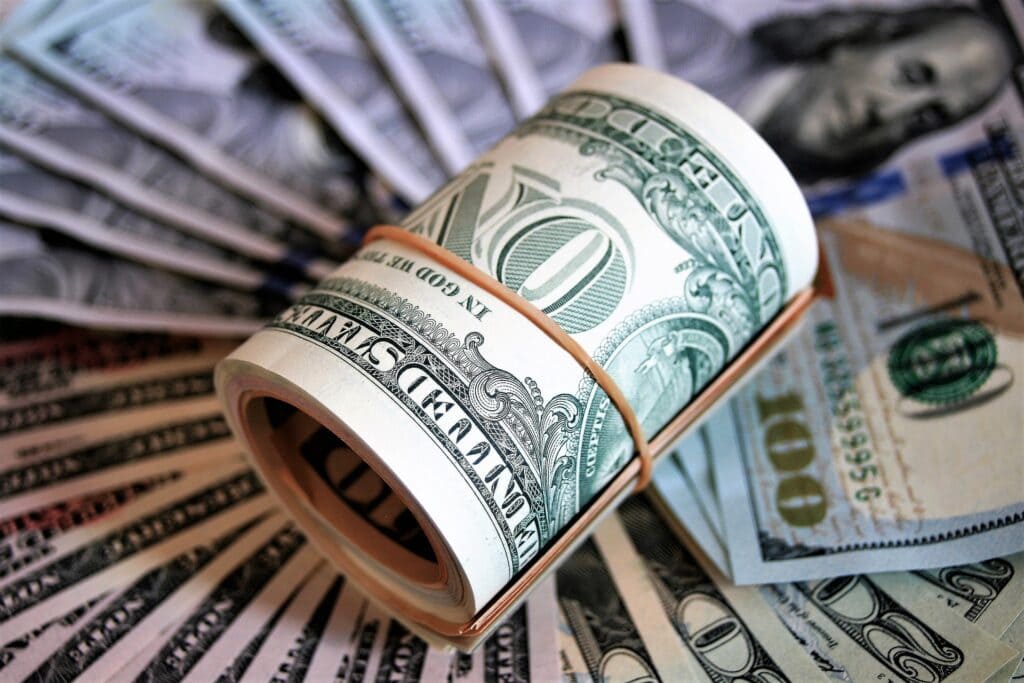 How Much Should Your Emergency Fund Be?
This is a tough question. Some experts suggest putting 3 months of income into an emergency fund. Other experts say two weeks' pay or $1,000 is good enough.
At a minimum, you really do want at least one paycheck's worth of money in the bank. This will cover you in case something comes up. But if possible, try to save up more.
How to Start An Emergency Fund
Saving money can be a real struggle sometimes. Have you ever noticed that right when you put some money away something comes up that costs all of it – and sometimes more?
But having an emergency fund is incredibly important. It could mean the difference between affording a costly repair and going even deeper into debt.
Let's look at seven super simple things you can do that will help you start that emergency fund. Start here and squirrel away money. Even a few dollars here and there will add up to make a difference.
1. Start A Budget
The first place to start is to look at your spending habits. Go through the past two months of your spending and categorize it all. This is how you will find the places where you can cut back and save a dollar or two.
Look at your spending habits and create spending limits that are achievable. For example, if you know you spend $150 a week on groceries, set your budget to $140. Go through your credit card and bank statements with a vengeance. Look for subscriptions you can live without and excess spending. Last month, I noticed that a gym membership I had canceled was still billing me. I contacted them and got my money back.
2. Meal Planning
Make a meal plan for the week based on what is going to be on sale at your grocery store. If you only do this step, you will save money!
Look at your grocery store flyer each week and buy what is on sale. Plan one or two nights where you cook once and eat twice. You can cook a chicken or a roast and make two meals out of it. Pasta dishes are excellent dollar stretchers. Try going meatless one night a week.
Cook from your pantry and plan one or two meals a week with just the items you have on hand.
Cook larger meals and divide them into portions and then freeze them. You can often save money by purchasing a larger size. Check the unit price and then cook everything at once and freeze what you don't need now. This is such a time saver too!
Keep track of what meals your family likes that are quick and frugal. If you will do this faithfully, you won't have to stop for one or two items on your way home or "drive-thru to get dinner. Try using a calendar or an online calendar to plan your meals based upon your schedule and the kid's schedule. Find some slow cooker recipes to put into the rotation. If you have left-overs, search online for recipes by searching "easy recipe for (insert your leftover).
4. Watch Spending on Beverages (Soda, Coffee, Shakes, Specialty Drinks)
Track what you spend on beverages and learn how to make those you enjoy at home. Here are some recipes for copycat coffee drinks. You'll be shocked at how much more you can put in your emergency fund when you give up spending on beverages and enjoy water.
5. Sell Things Around Your House
Another place to find extra money by selling things around your house you don't use anymore. Do you have any designer bags that you don't like anymore? Sell them! What about furniture that you don't use, or kitchen appliances that lost their appeal?
While you won't get what you paid back, even a few dollars will help to beef up that savings account.
Here are a few popular places to sell your unwanted items:
Craig's List

Facebook marketplace

OfferUp

eBay
Remember selling safety. If you sell things online and meeting the purchaser, always meet in a public place that is well-lit. Some people prefer to exchange transactions at police department parking lots. Don't give out your home address if you can help it.
6. Find a Side Hustle
Plenty of people are looking for babysitters, tutors, music lessons, dog walkers, etc. Explore a side hustle that can fit into your schedule and put those earnings toward your emergency fund.
7. Cut Out Extra Entertainment
Finally, if you are still having a tough time putting enough money aside, consider cutting out entertainment and non-essential shopping for a month or two. Take a break and catch up on movies at home, play board games, enjoy walks or bike riding as weather permits and build up your savings account.
What To Spend An Emergency Fund On
Now you know how to save money and build up an emergency fund. But what exactly do you spend your emergency fund on? What constitutes an "emergency?"
A true emergency is something that is completely a surprise and requires a substantial amount of money. Here are some examples:
Car accident or car repairs

Job loss

Illness

Home Emergency

Travel emergency
These are things you will need money for just in case they happen unexpectedly. The money you saved will be able to pay for expenses that you could never predict. This will help you still be able to pay your regular bills while taking care of the surprise expenditures.
By combining these strategies and sticking with them for the next few weeks or months, you should be able to add funds to your emergency savings. Starting an emergency fund is vital. Start one today, even if it is small. You'll be so glad you did.
PIN now and save for later!