Copycat coffee shop drinks are the answer if you have been missing stopping at your favorite coffee shop. Many readers have asked for coffee recipes to make at home to cut back on buying expensive coffee drinks. I used to be a frequent coffee shop customer but now I make specialty coffee at home and save my trips for special occasions or for when I'm traveling.
We found 10 favorite recipes for Copycat Coffee Shop Drinks from some of our favorite bloggers. You can easily make these copycat coffee drinks at home.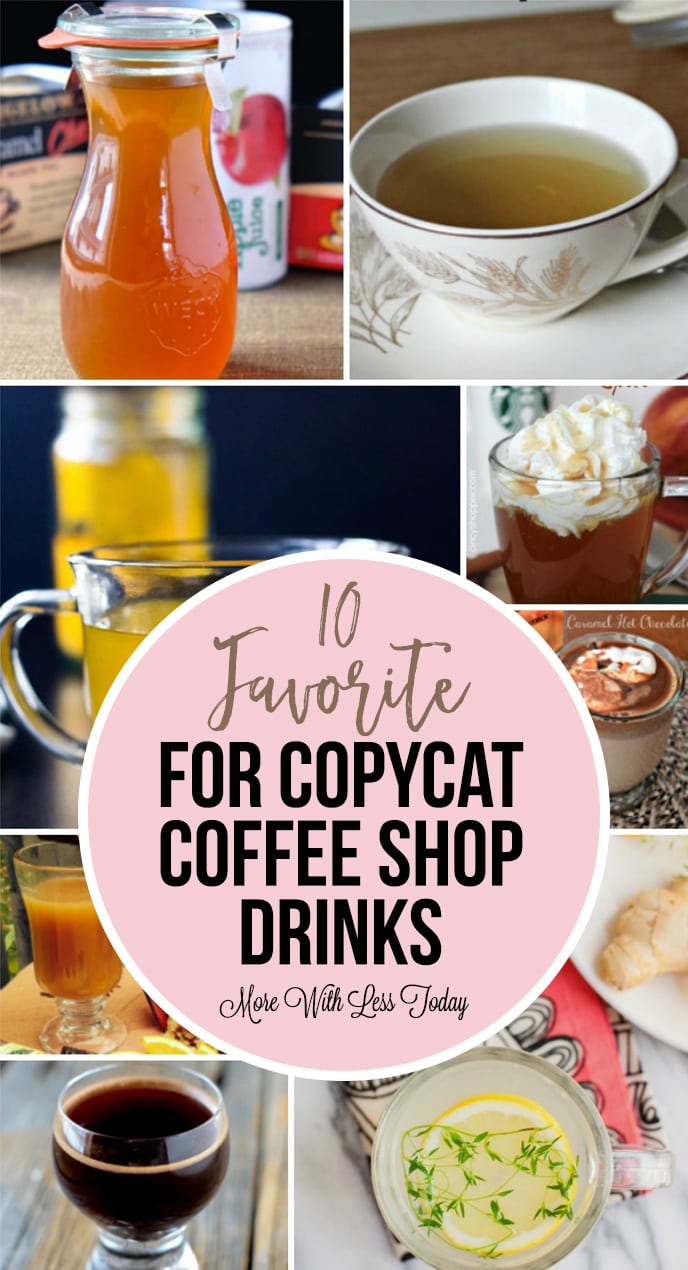 Favorite Recipes for Copycat Coffee Shop Drinks
Copycat Starbucks Caramel Apple Spice by Cincy Shopper

If you are a fan of cider or a fan of Starbucks Caramel Apple Spice, you will find this CopyCat Starbucks Recipe highly addicting, ha ha! Plus the ingredients are so simple.
Cinnamon Candy Apple Cider Recipe by How to Have it All

One of our favorite things about fall is this Cinnamon Candy Apple Cider. A simple hack to make apple cider taste like something amazing is to use the Cinnamon Candies!
Slow Cooker Apple Chai for a Crowd (or Yourself) by Farm Fresh Feasts
Warm apple chai tea, easy to serve from a slow cooker and plenty for a crowd. This DIY Apple Chai recipe keeps in the fridge for single servings too.


Homemade Espresso Drinks (Lattes, etc) – No Fancy Machine Needed! by Thrifty NW Mom
Want to know how to make espresso, without expensive espresso machines? We tell you how to do it, as well as provide some details on different coffee recipes you can use for those specialty drinks.
Make Your Own Starbucks Pumpkin Spice Latte by The Jenny Evolution
Fall is in the air, which means Starbucks is rolling out their seasonal drinks, including the Pumpkin Spice Latte. But you don't need to head to your local Starbucks to get this delectable drink. Become your own barista and make it at home!
Werther's Original Caramel Hot Chocolate by Three Different Directions
Made with real butter and fresh cream, Werther's Original® Caramels are perfect for melting and incorporating into your favorite recipes. A taste this delectable called for a celebration, so we shared our "Baking Bash."


Turmeric Tea by Eat. Thrive. Glow.
Getting sick is the worst. The nose drips, the throat aches… need I continue? Only bowls of piping hot chicken noodle soup and warm sips of turmeric tea can get me through the day.
Ginger Thyme Tea by A Calculated Whisk
This caffeine-free ginger thyme tea is easy to make at home and perfect for when you're feeling under the weather.
Lemony Lavender Mint Tea by Homespun Seasonal Living
Mix up these homegrown herbs for a tasty lemony lavender mint tea to help soothe frazzled nerves and promote sleep.
You Will Also Like: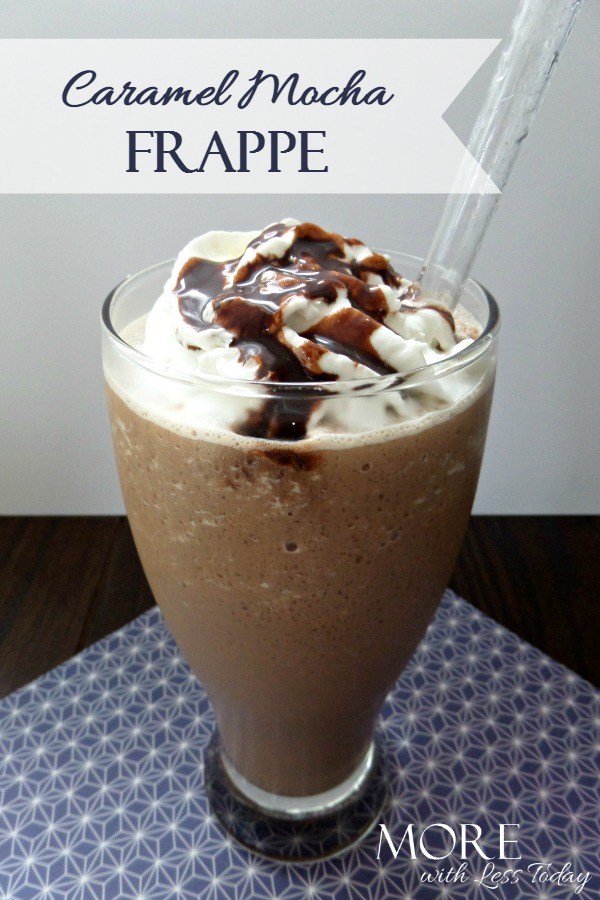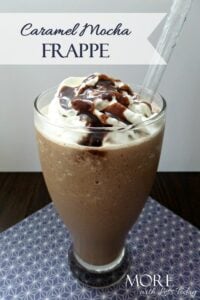 Lactose-Free Caramel Mocha Frappe
Have You Tried the New Coffee Sensation?
This Lactose Free Caramel Mocha Frappe is delicious, easy to make and you can change the flavors up however you like.
If you've been curious about how to make whipped instant coffee, Dalgona creamy coffee, it is easy and fun to make!
You May Also Like:
We found so many uses for leftover coffee and tea!
PIN This Now and Enjoy Later!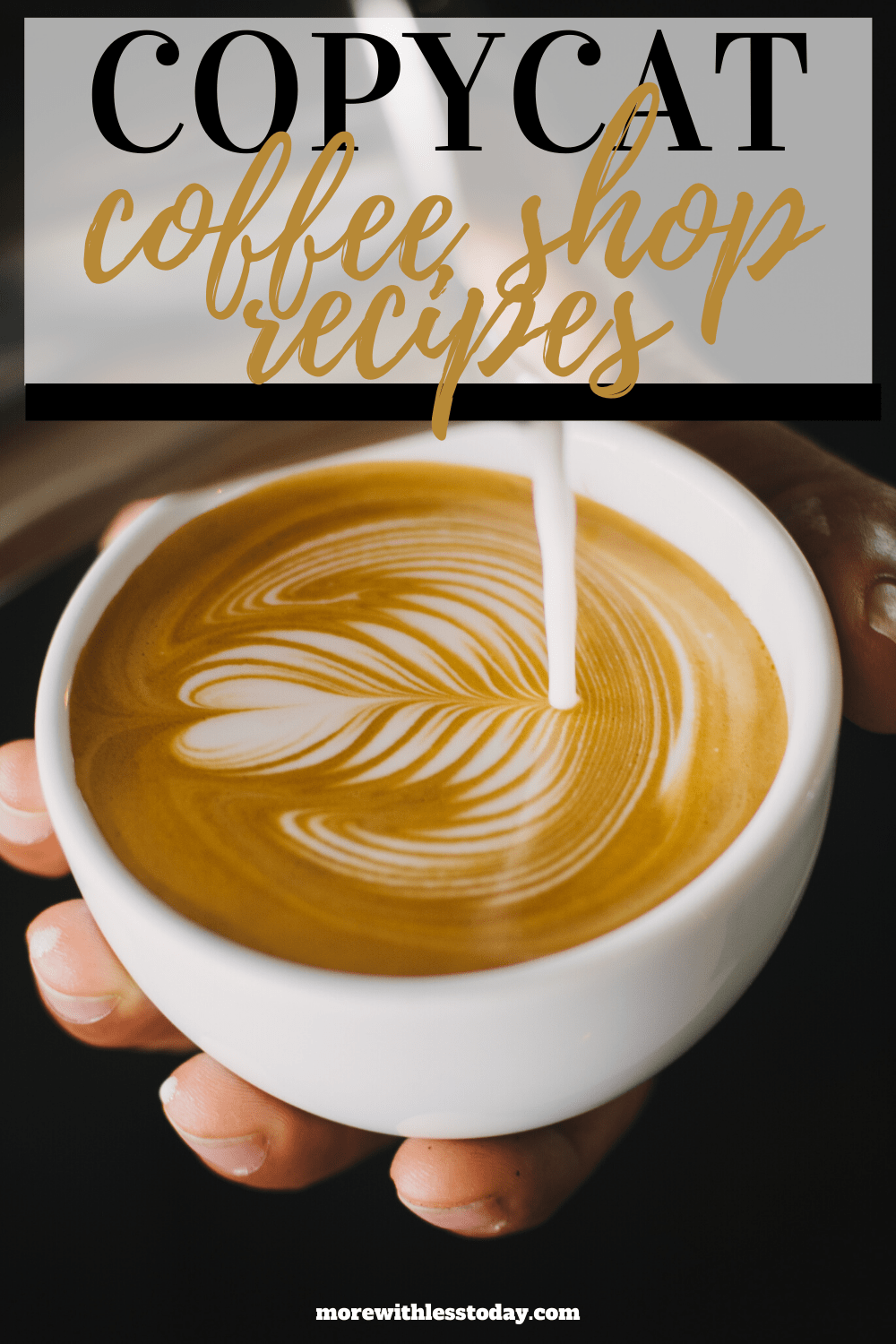 For more great recipes, follow our boards on Pinterest.