Meals taste better from the smoke and sear of a grill, don't you agree? Chicken, steak, pork, fish, and even pizza, we asked our favorite food bloggers to share their favorite grill recipes. Come back and let us know which one is your favorite.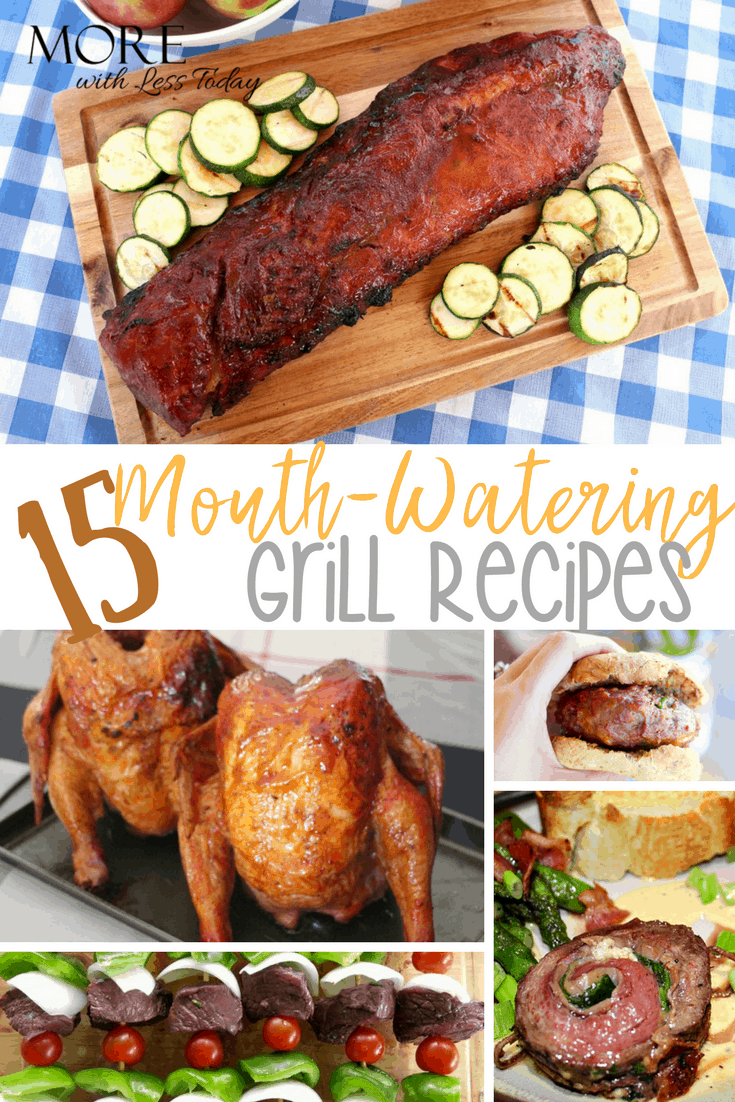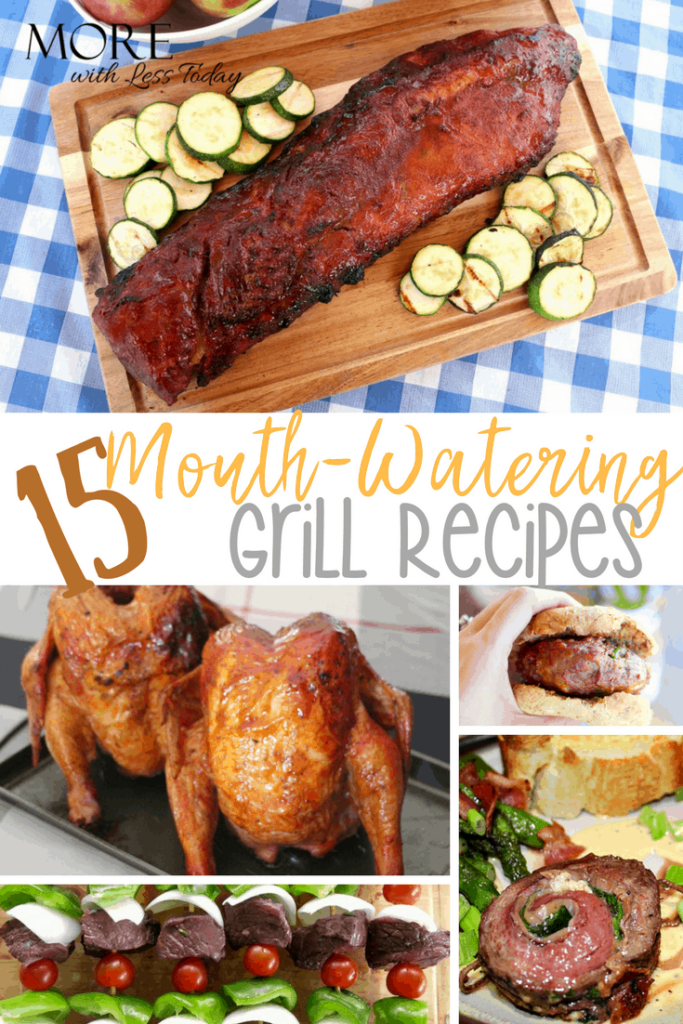 Favorite Grill Recipes To Try This Weekend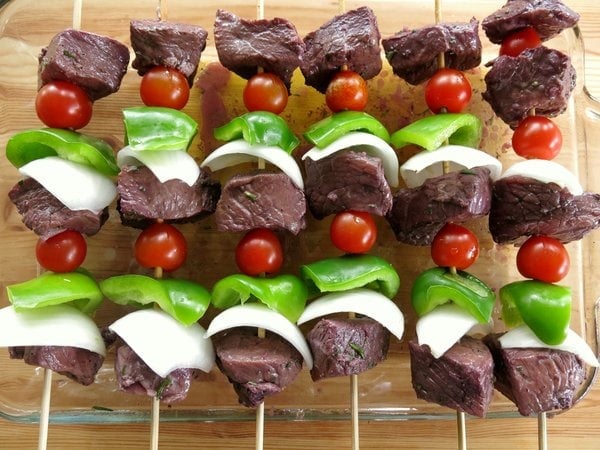 Shish Kabobs in Red Wine Rosemary Marinade from The Dinner Mom
Steak Shish Kabobs in Red Wine Marinade infused with garlic and rosemary make a very memorable and low-carb meal. Grill or broil them in the oven.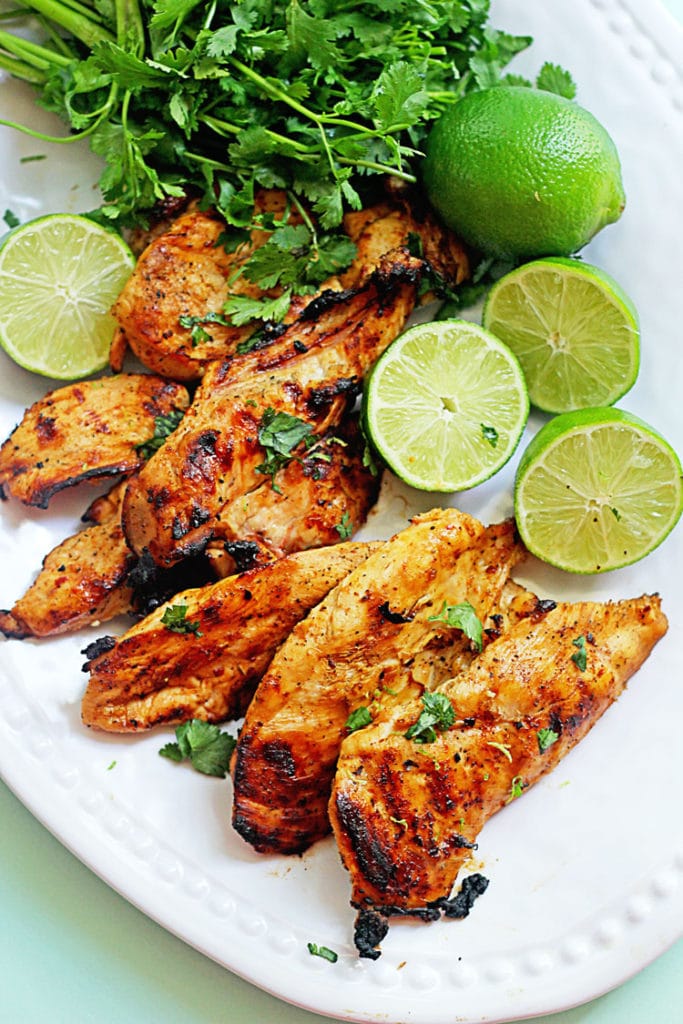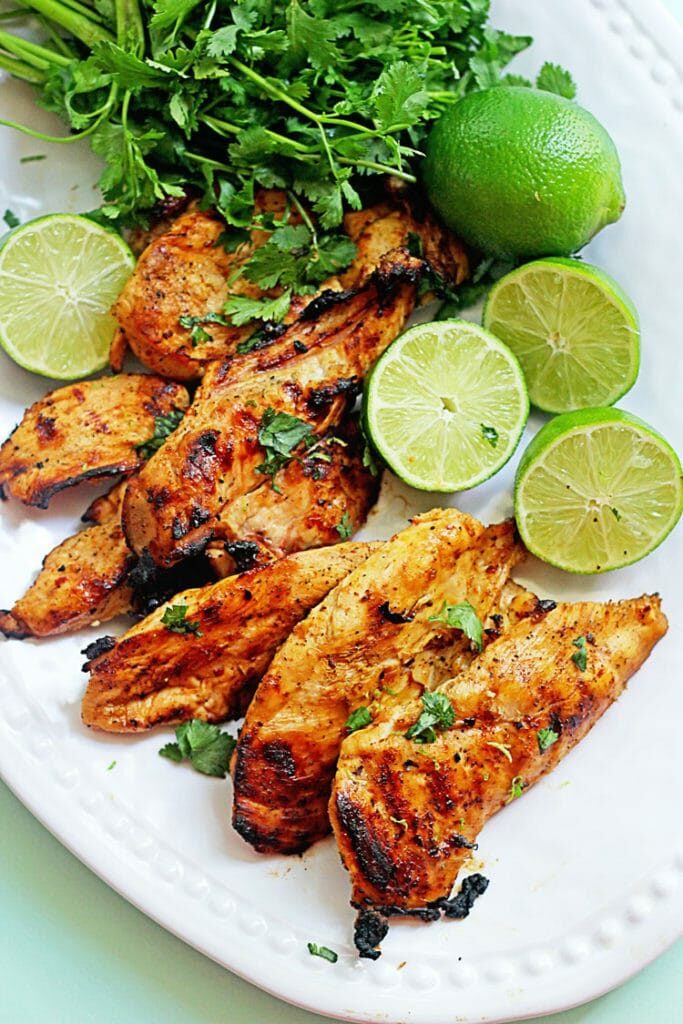 Grilled Tequila Lime Chicken from Grandbaby Cakes
Tequila Lime Chicken Recipe – Get your grill going, and add this wonderful citrus-flavored grilled tequila lime marinated chicken to your summer menus!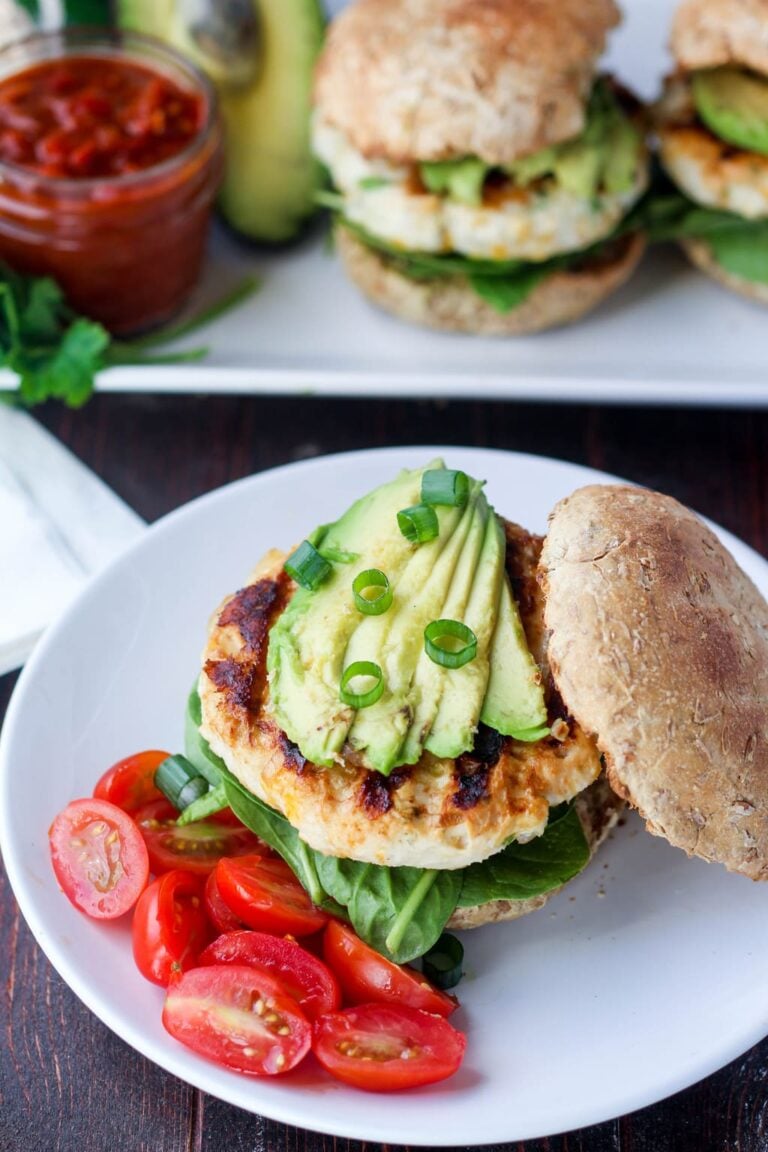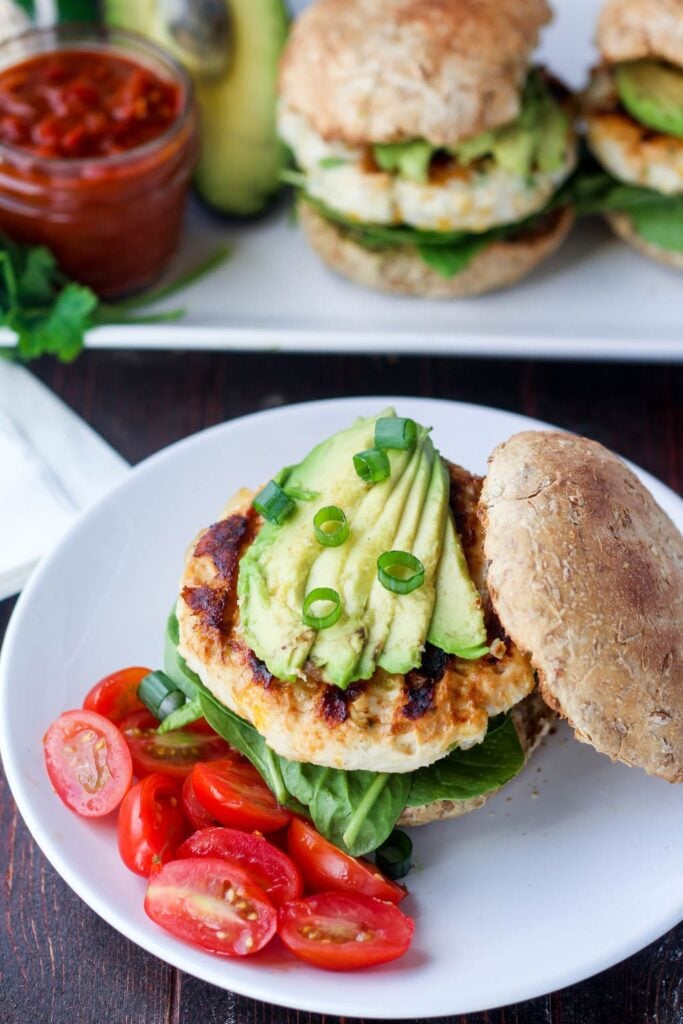 Jalapeno Turkey Burgers by Hungry Hobby
Jalapeno and cheddar turkey burgers are juicy, cheesy, and spicy favorites for your next grill night!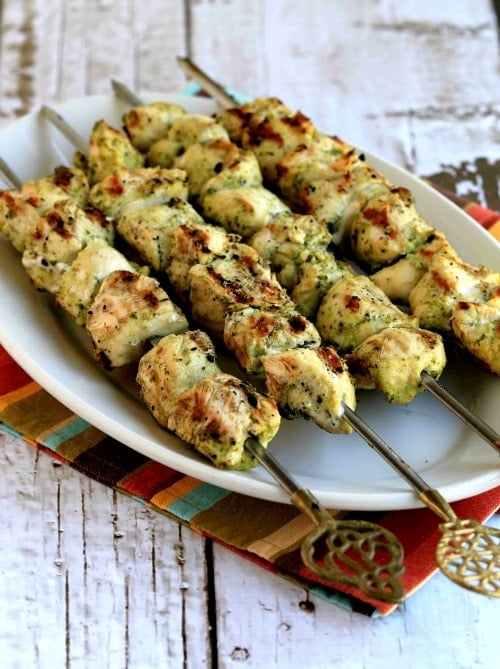 Pesto Lemon Chicken Kabobs from KalynsKitchen
These Ultra Easy Pesto Lemon Chicken Kabobs are low-carb, Keto, low-glycemic, and gluten-free!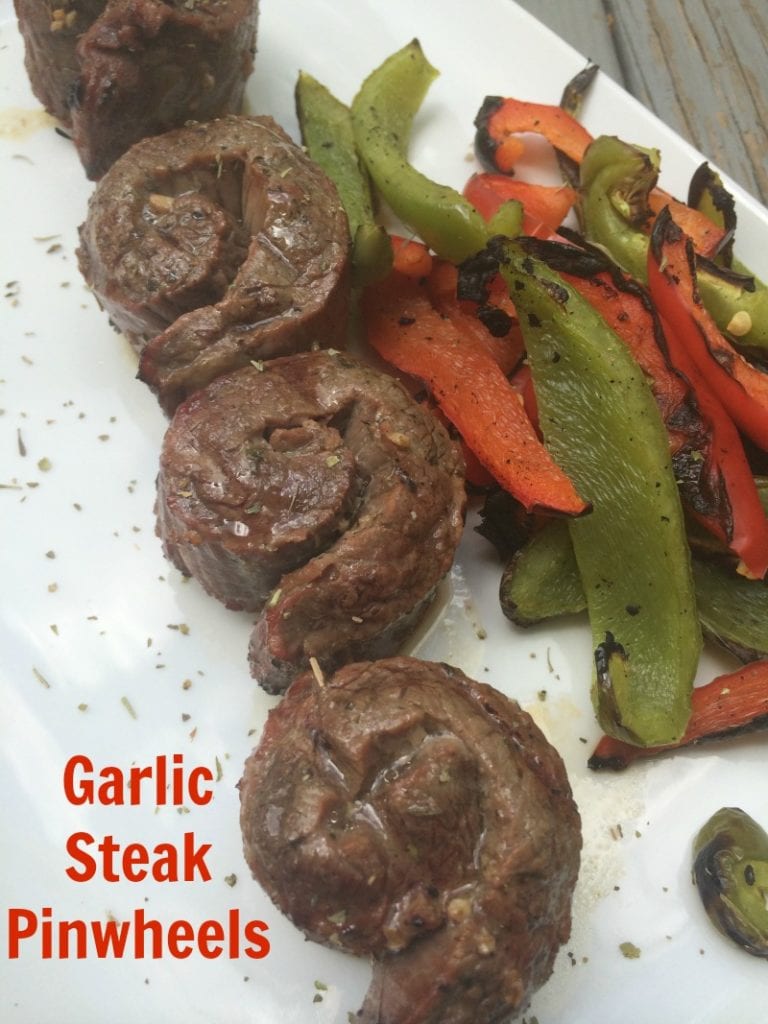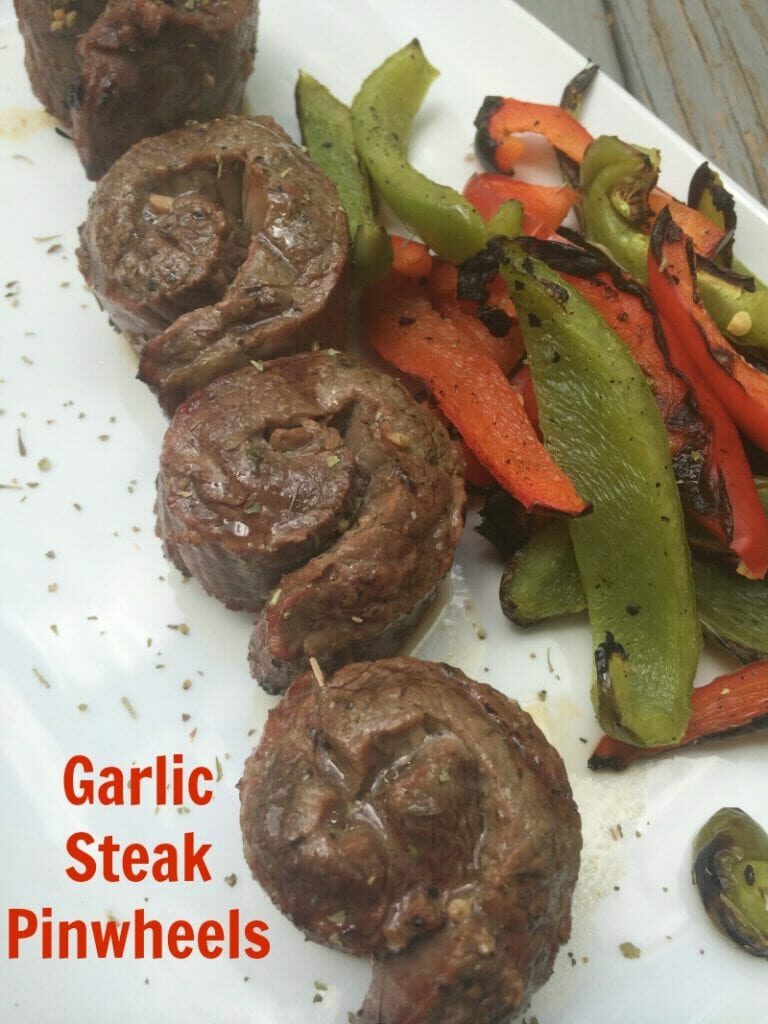 Garlic Steak Pinwheels from NepaMom
These Garlic Steak Pinwheels are a yummy dinner option for hot summer nights because they are made on the grill!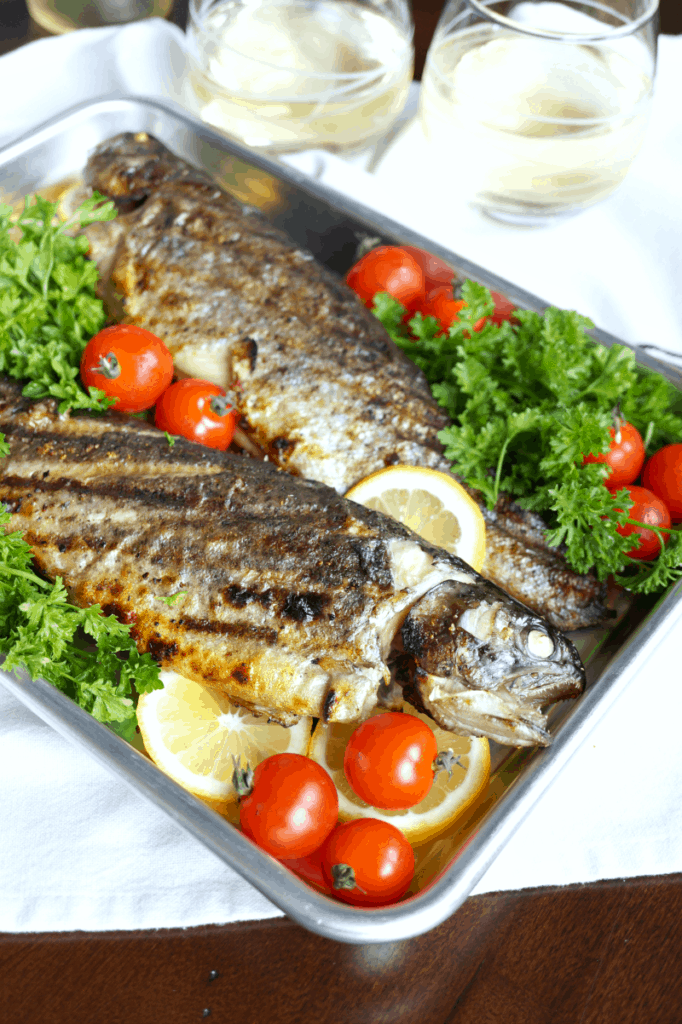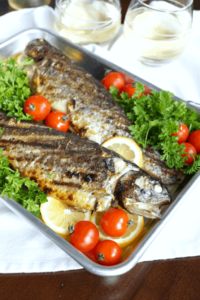 Whole Grilled Trout from The Baking Fairy
This Whole Grilled Trout is incredibly simple to make, and so flavorful! It will become your new summertime staple.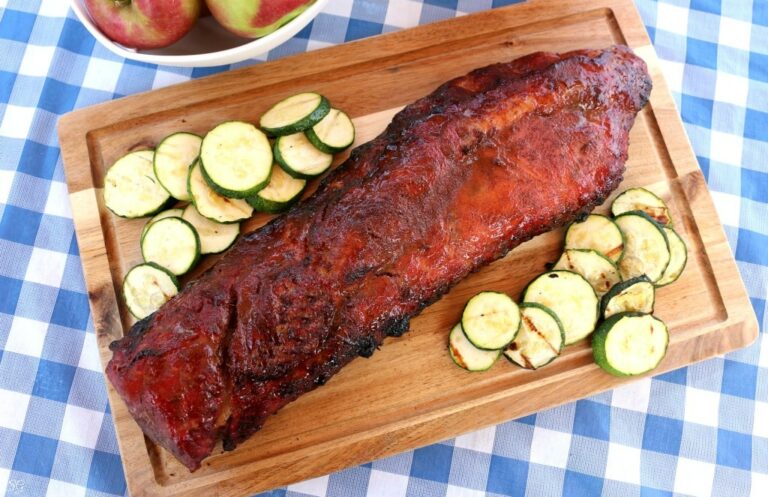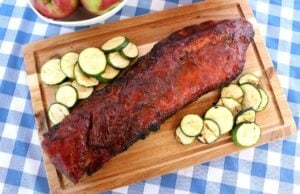 Apple Cider BBQ Pork Ribs by Scrappy Geek
Rather than a dry rub, we're using a wet rub and rather than mopping, we're spraying!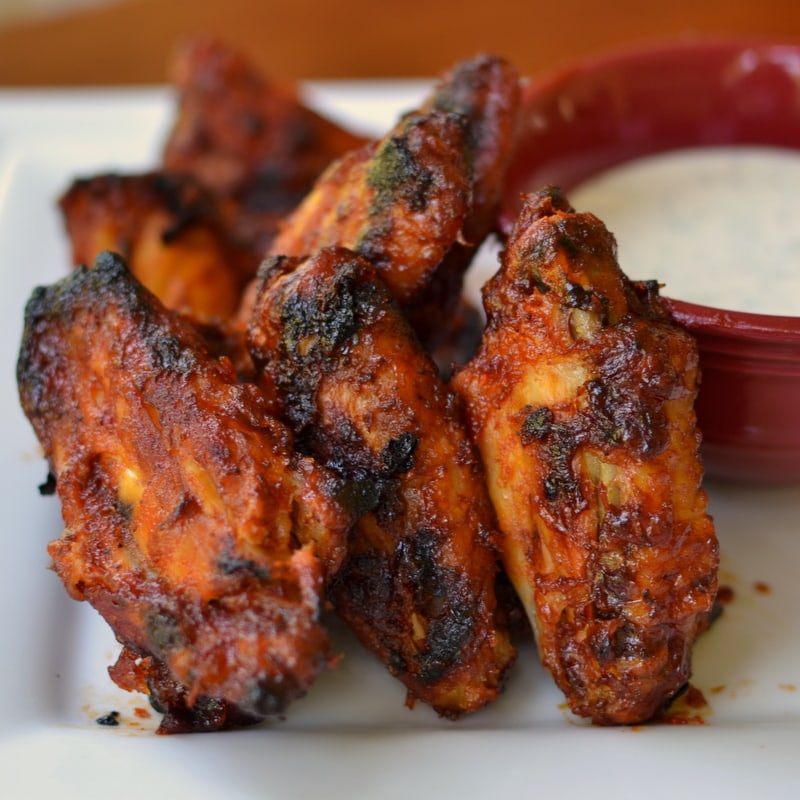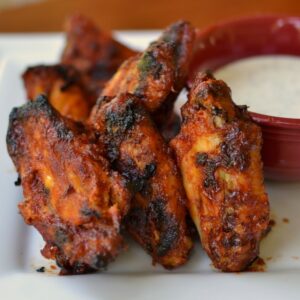 Honey Barbeque Sriracha Chicken Wings by SmallTownWoman
These Honey Barbecue Sriracha Wings are slathered with a honey barbecue sauce that has just a touch of sriracha in it….just a tad. Just enough to tickle those taste buds to let you know they are still alive!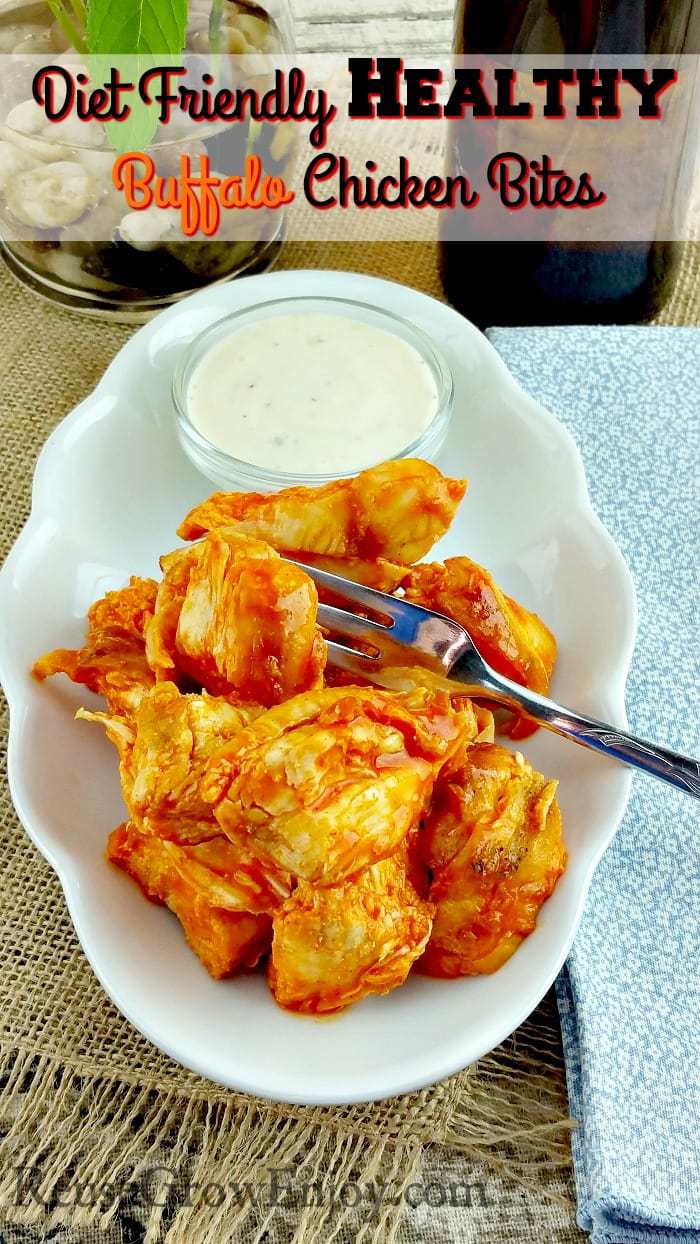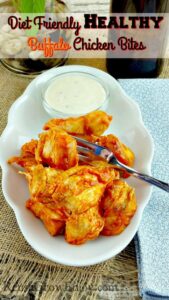 Buffalo Chicken Bites by ReuseGrowJoy
Do you enjoy buffalo chicken but do not get to eat it often because it is not that healthy for you? Well, I have a wonderful recipe to share with you for healthy buffalo chicken bites! This recipe is super diet-friendly as it is low fat and pretty simple. You can even eat this recipe if you are doing Whole30!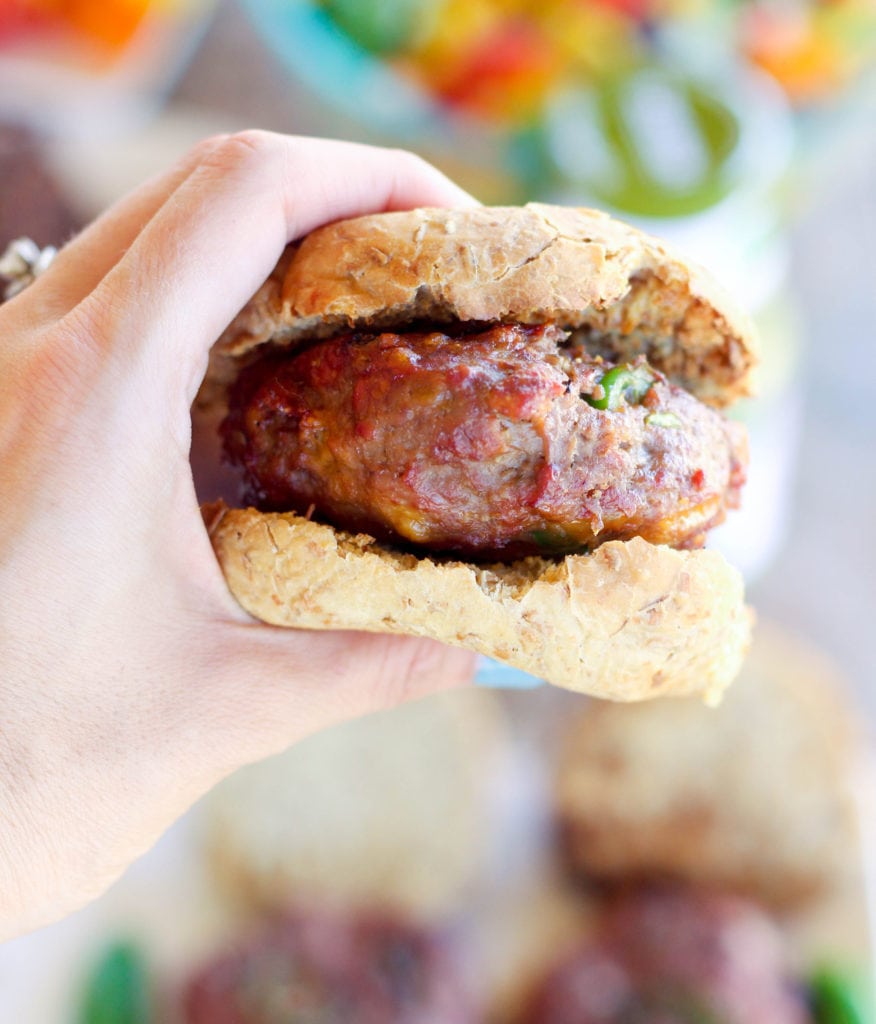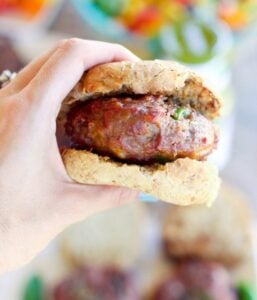 Jalapeno & Cheddar Stuffed Burgers by Hungry Hobby
Jalapeño Cheddar Salsa Burgers contain melty cheese, a hint of fire, and a burst of fresh flavor ensuring this lean meat will be moist and juicy with every bite.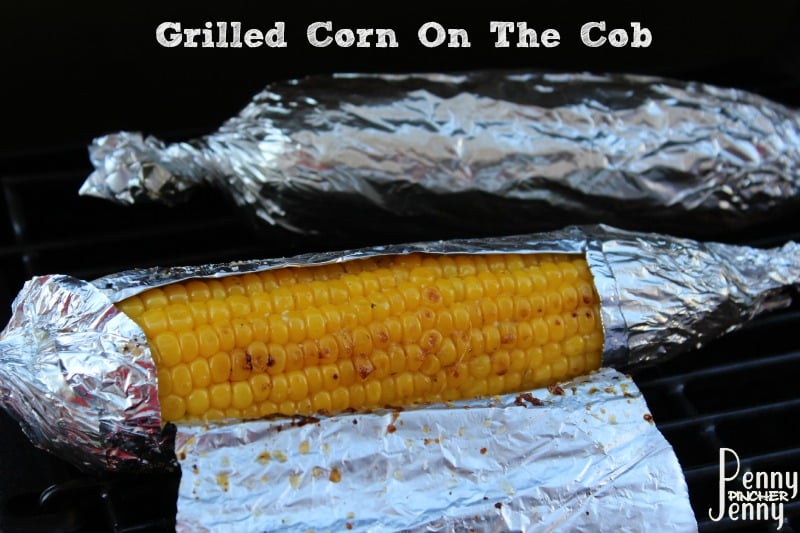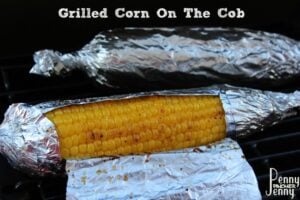 Grilled Corn On The Cob by CookEatGo
Fire up your grill, we did ours on a gas grill but I am sure it would be just as amazing on a charcoal grill.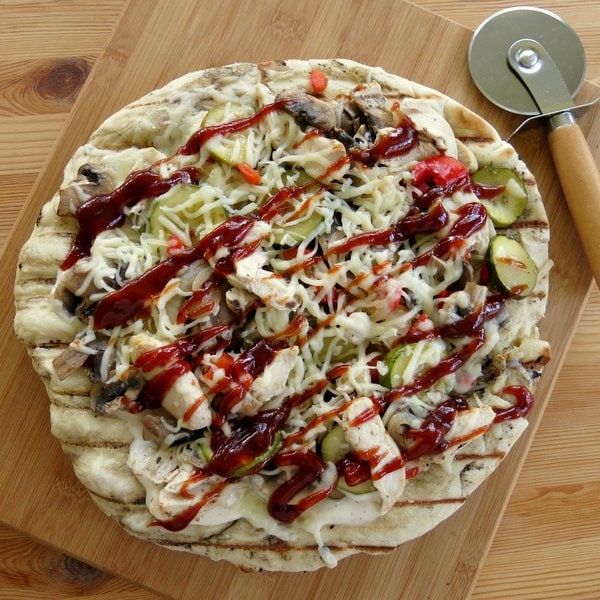 Grilled BBQ Chicken Pizza with Veggies by DinnerMom
Gather 'round the grill with family and friends to make this Grilled BBQ Chicken Pizza recipe with zucchini, mushrooms, onions and peppers. Not only will you enjoy a flavorful pizza, but you'll make some memories in the process.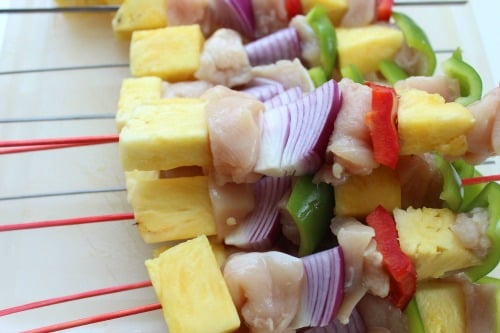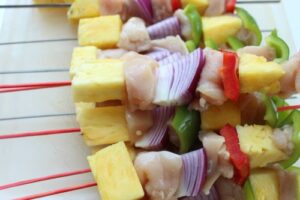 Grilled Chicken Pineapple Kabobs by SavingDollars and Sense
Looking for a fun and delicious new recipe for the grill? Try these Chicken Pineapple Kabobs tonight!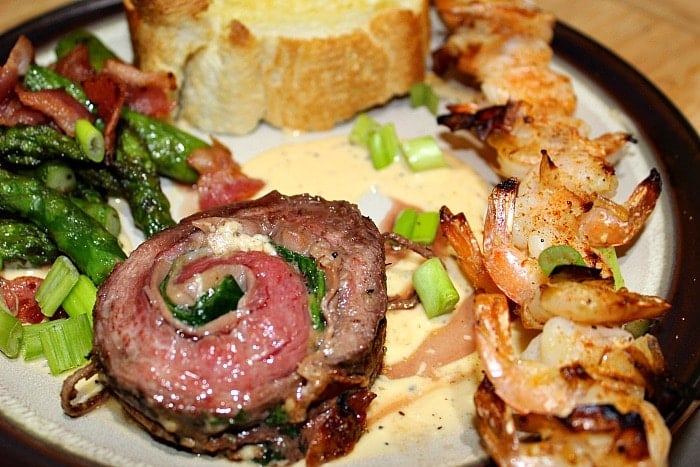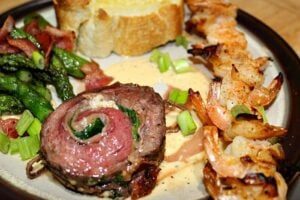 Flank Steak Pinwheels by TheGuyWhoGrills
Grilled Flank Steak Pinwheels is a meal that I used to love to get at a restaurant, but I wanted to find a way to make it at home. Over the years I have done some tweaking to perfect this but you know a lot of cooking is trial and error so don't be afraid to change things up with what you like for taste.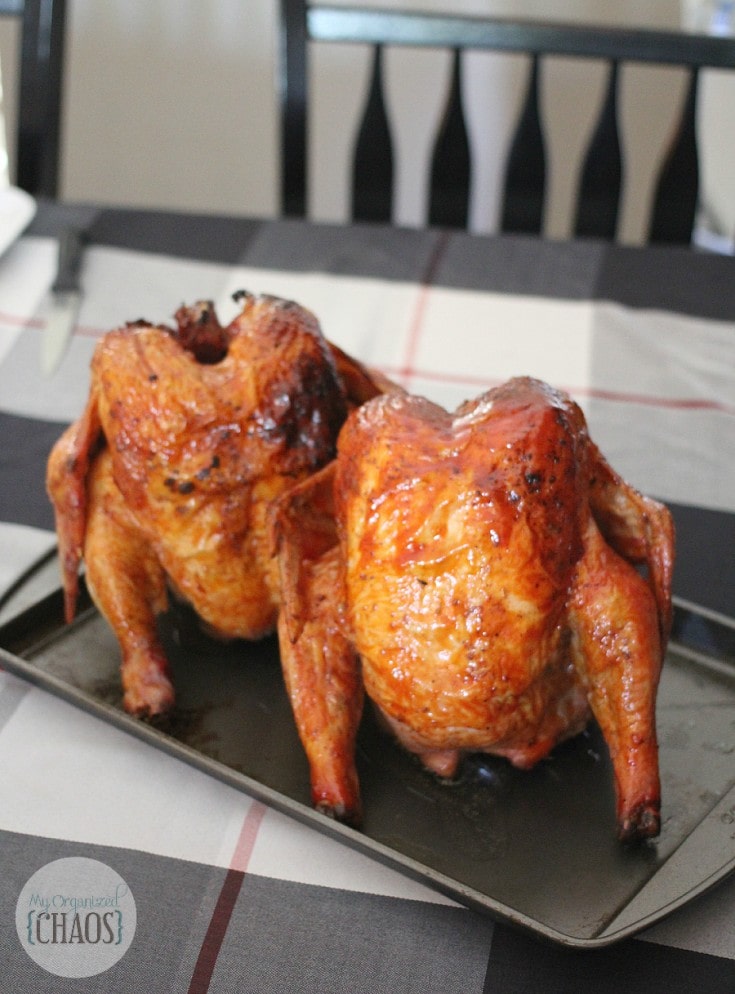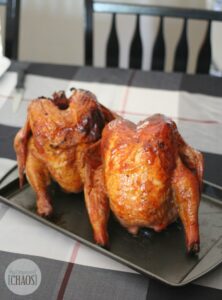 Beer Can Barbecue Chicken by MyOrganizedChaos
Ever made Beer Can Barbecue Chicken? This recipe is easy and no-fail, and the chicken is moist beyond belief! One of the best out there!
For seafood lovers
Favorite Grilled Seafood Recipes
Do you have any favorite grill recipes to share?
PIN the Recipes for Later!