We rounded up 16 of the best-grilled vegetable recipes for you to enjoy. Roasted vegetables taste amazing. If you are trying to incorporate more plant-based food into your diet, these are the best vegetables to grill. No need to turn on the oven!
Warmer weather means friends, food, and outdoor fun. There is nothing better than cooking up meals on the grill and sharing your favorite grilled vegetable recipes with the ones you love.
As an Amazon Associate, I earn from qualifying purchases.
Tips for Grilled Veggies
These vegetables taste great on a gas grill or charcoal grill using medium-high heat.
You can grill just about anything and grilled vegetables make a delicious side dish for any summer occasion. These easy grilled vegetable recipes are the perfect side dish with your favorite steak, chicken, or fish and will make the perfect summer meal that everyone will enjoy.
Whenever I turn on the grill, I add the fresh vegetables I have on hand with just a little garlic, black pepper, balsamic, fresh herbs, olive oil, or marinade. It is fun to experiment and then use some of my favorite vegetables to add to a hot grill including green beans, green onions, yellow squash, Brussels sprouts, sweet potatoes, and red onions.
Supplies Used
This set of 3 Professional Barbecue Mini Grilling Baskets is made of heavy-duty stainless steel. The perforated grill baskets make grilling vegetables easier without losing any falling through into the grill grates.
Another great option is to place vegetables into a foil packet. You can even get a heavy-duty foil for grilling with vented holes:
This Heavy Duty Vented Holes Non-Stick Aluminum Grilling Foil does a great job whenever I use it for grilling meat or veggies.
Grilled Vegetable Recipes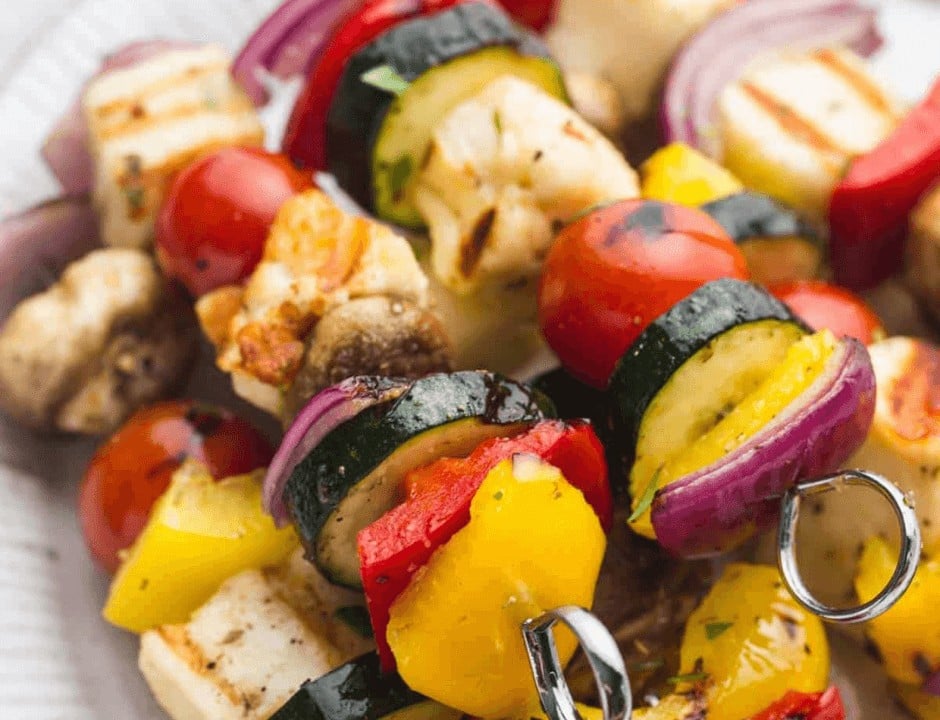 Recipe by Nourish Plate
"Your favorite vegetables are grilled to perfection making them the perfect summer BBQ meal to enjoy with friends and family."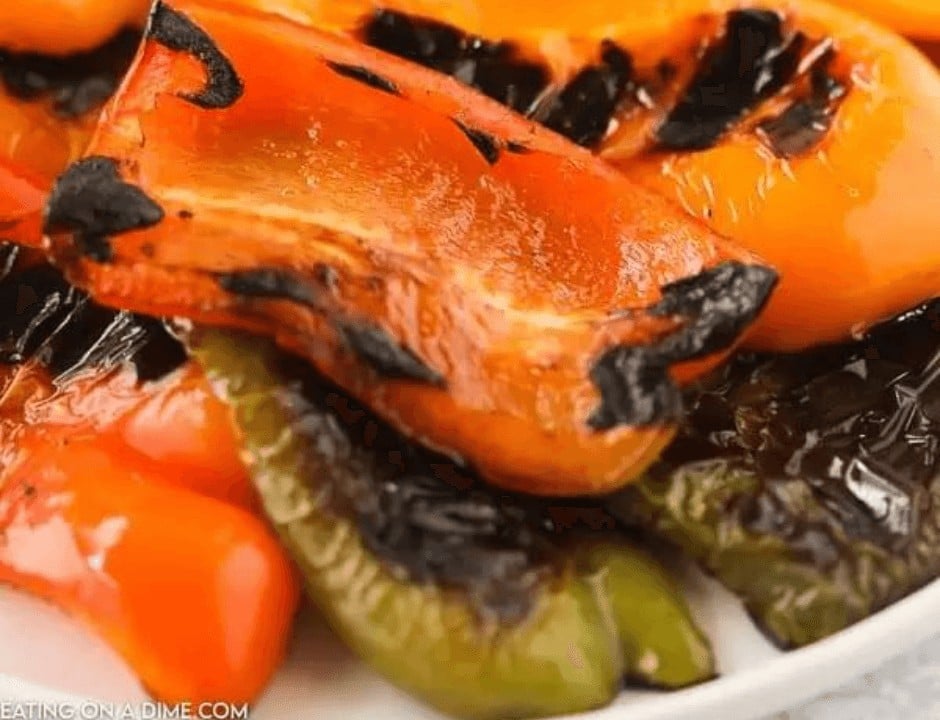 Recipe by Eating on a Dime
"Bell peppers are healthy and delicious and grilling them just makes them even tastier. These grilled peppers will make the perfect side to your summer meal."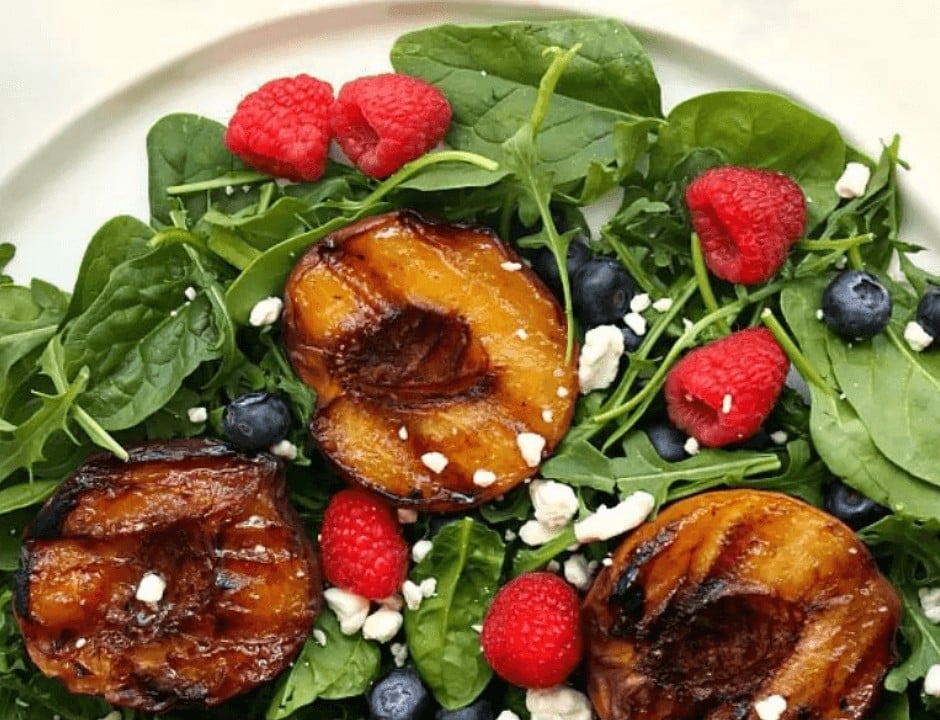 Recipe by Home Made Interest
"Colorful and delicious, this grilled summer salad includes all your favorite summer vegetables in one dish."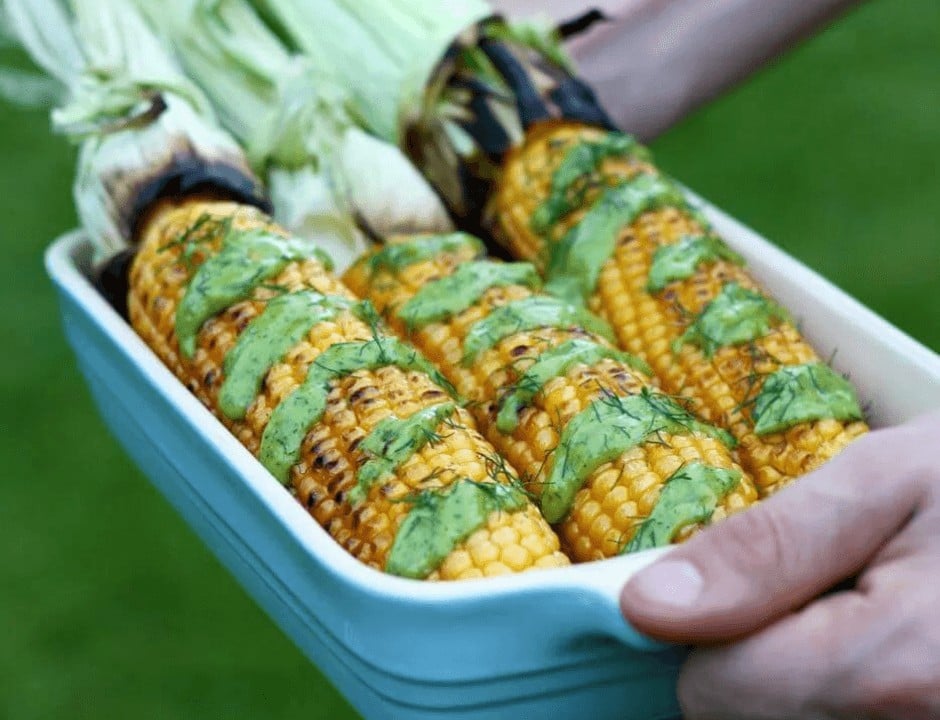 Recipe by Happy Kitchen
"Smothered in a creamy vegan avocado dill dressing, this grilled corn on the cob is an easy and impressive side dish."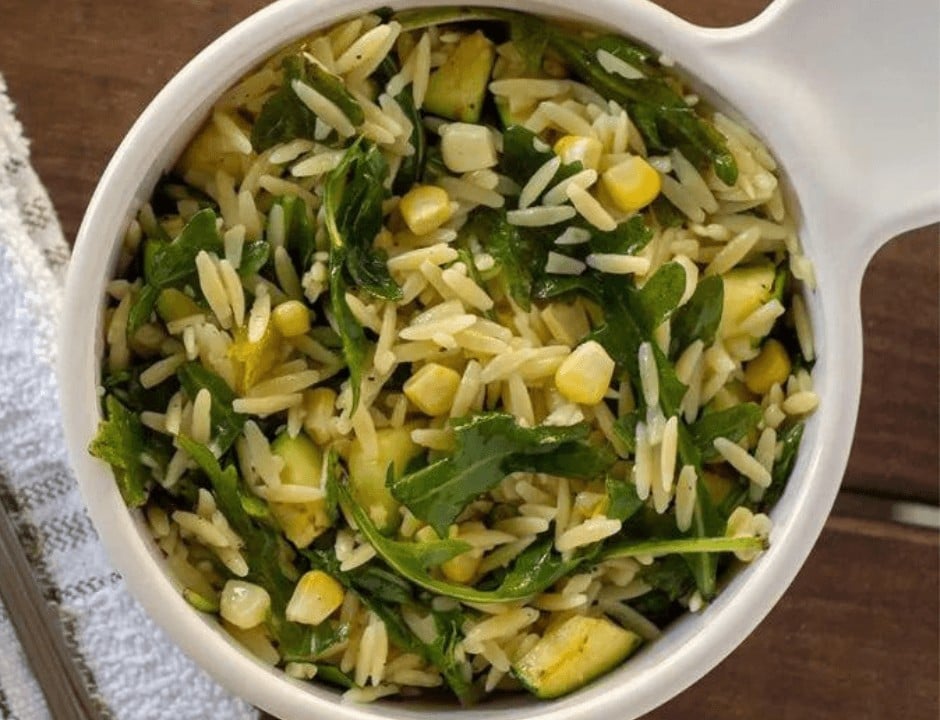 Recipe by Son Shine Kitchen
"This delicious grilled dish is full of flavor with a mix of corn, zucchini, arugula, and orzo pasta."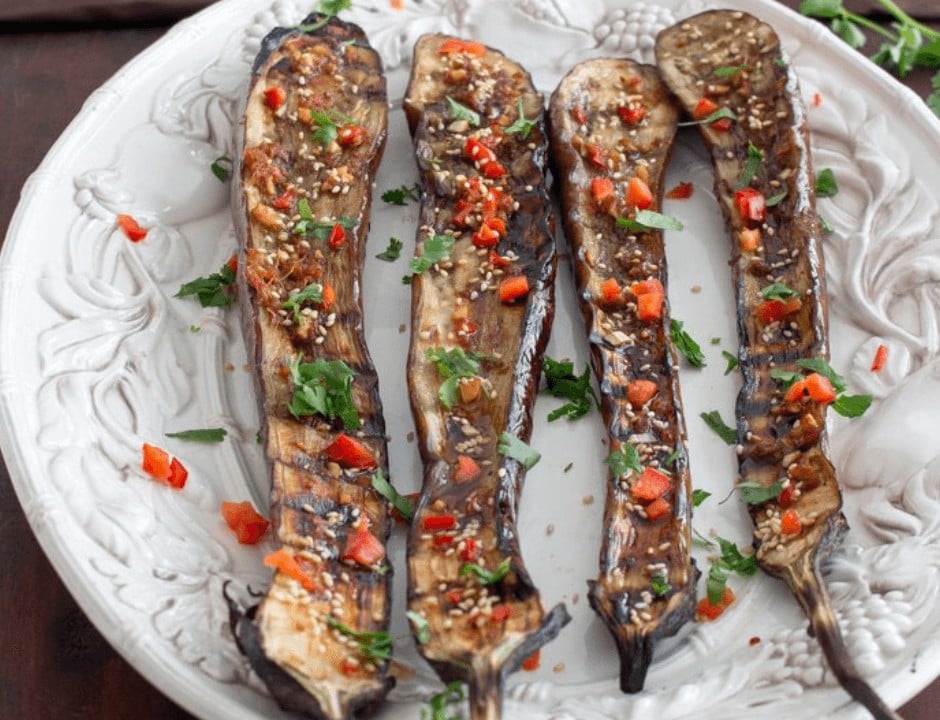 Recipe by Healthy World Cuisine
"This delicious grilled Asian eggplant is easy to make and is bursting with flavor thanks to the ginger and chili glaze."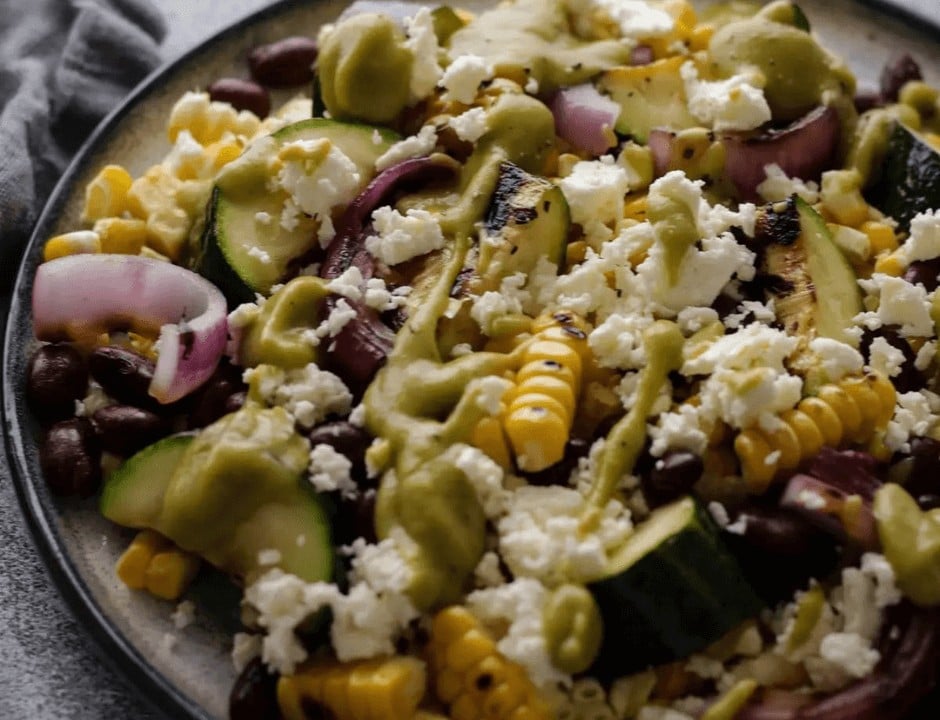 Recipe by Happy Kitchen
"Perfect for summer, this grilled salad uses fresh corn, zucchini, and hearty black beans to create a delicious feta-topped salad."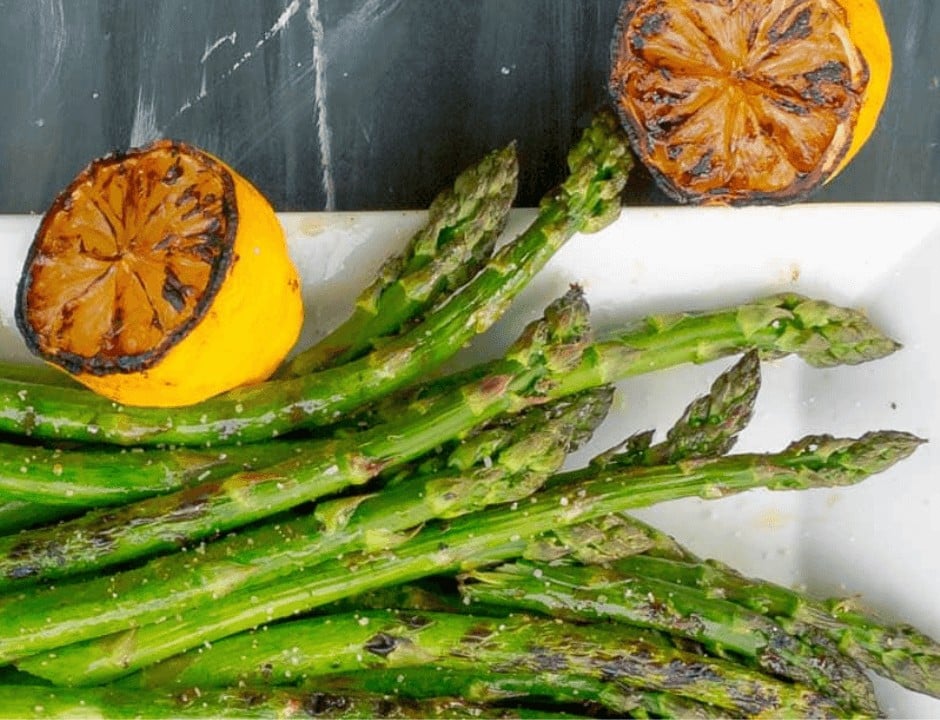 Recipe by Savor with Jennifer
"Fresh and earthy, this grilled asparagus and lemon is cooked until the asparagus is tender and delicious."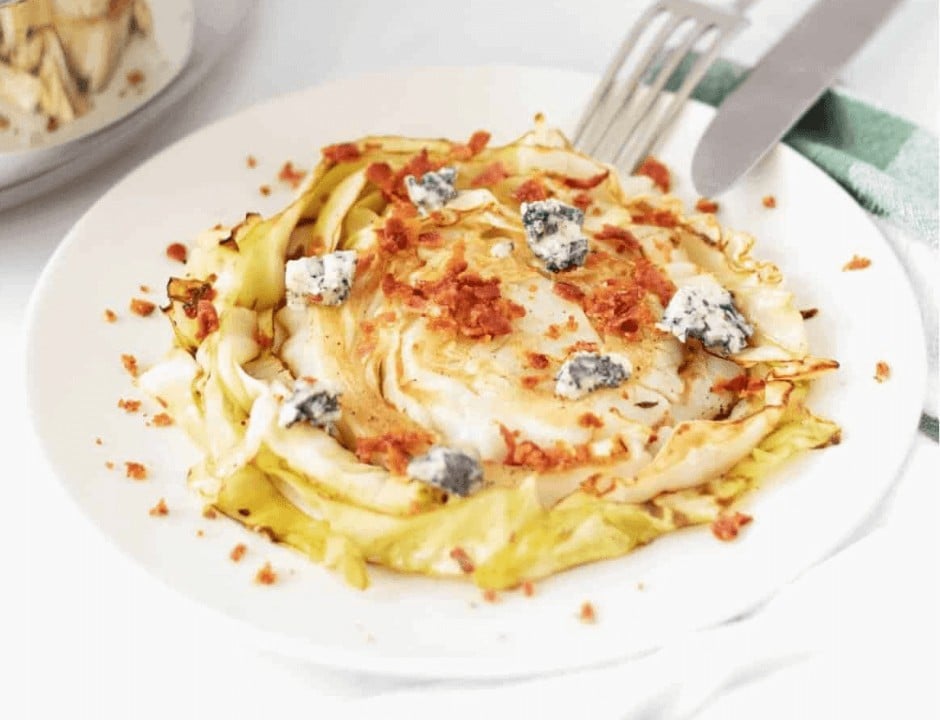 Recipe by Low Carb Yum
"Spice up dinner with these grilled cabbage steaks. Topped with blue cheese and bacon, this will be a tasty grilled vegetable side."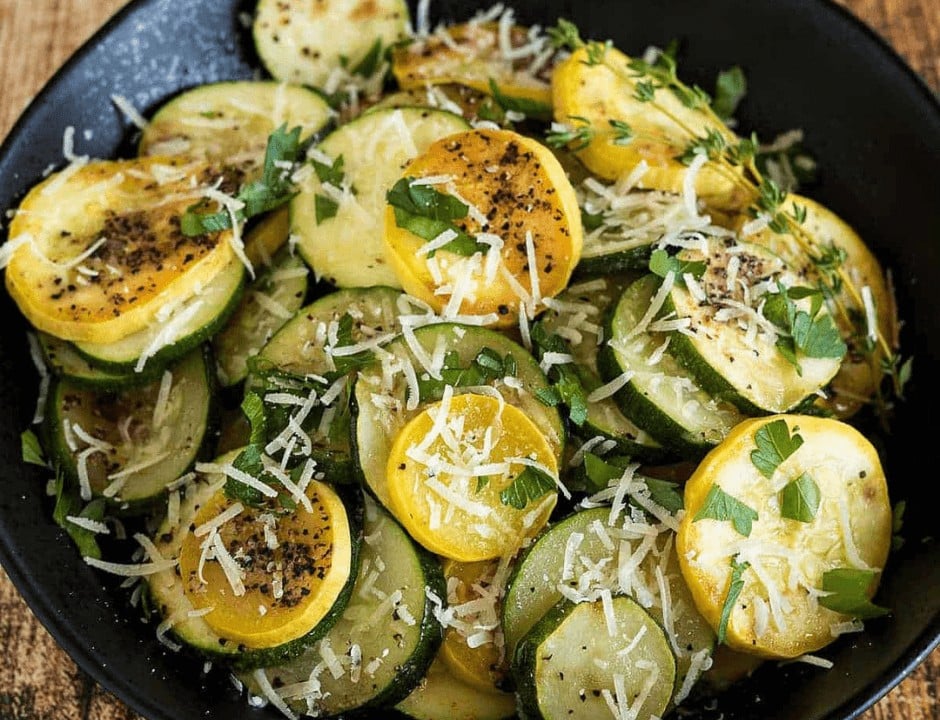 Recipe by Pitchfork Foodie
"If you are looking for an easy vegetable to grill, these zucchini packets will make the perfect side dish for any meal."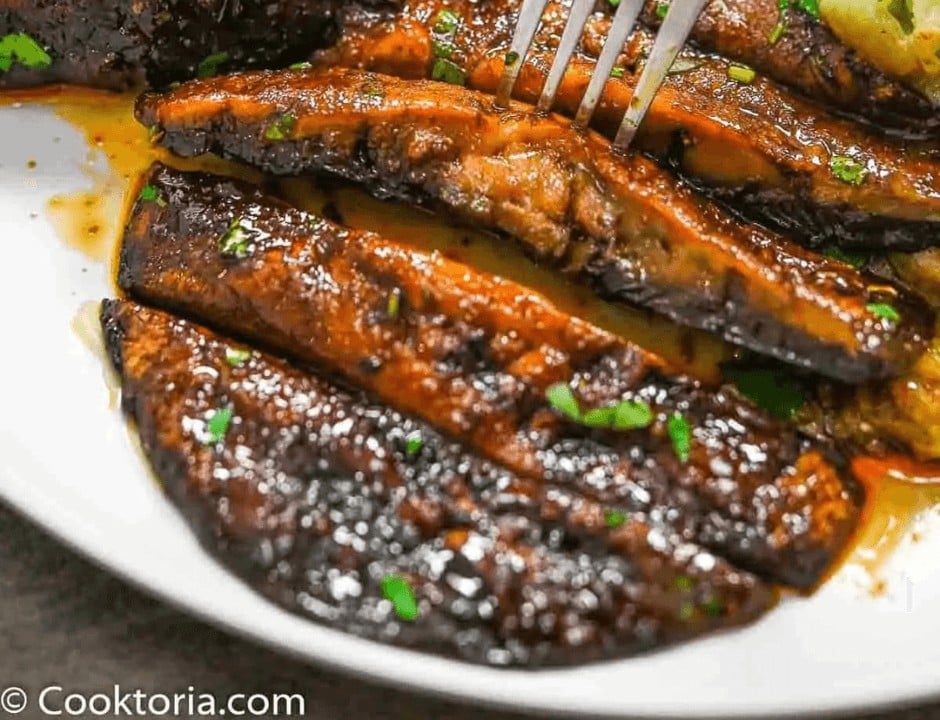 Recipe by Cooktoria
"Flavorful and super easy to make, these grilled portobello mushrooms are covered in a delicious sweet and tangy marinade."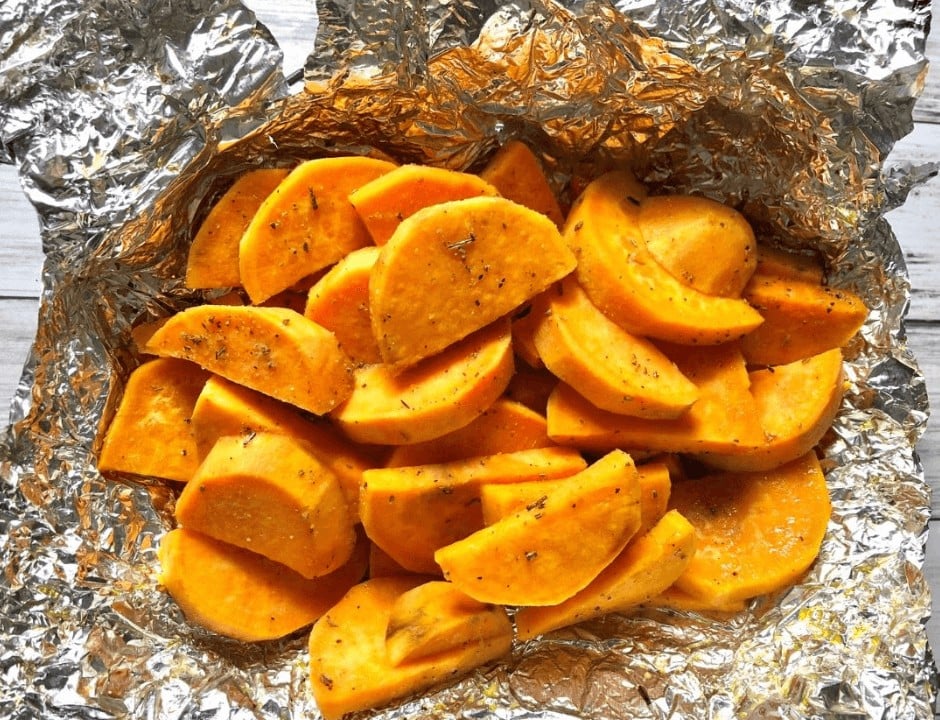 Recipe by Hoorah to Health
"A great side dish to serve with any summer meal, these grilled sweet potatoes are easy to make and delicious."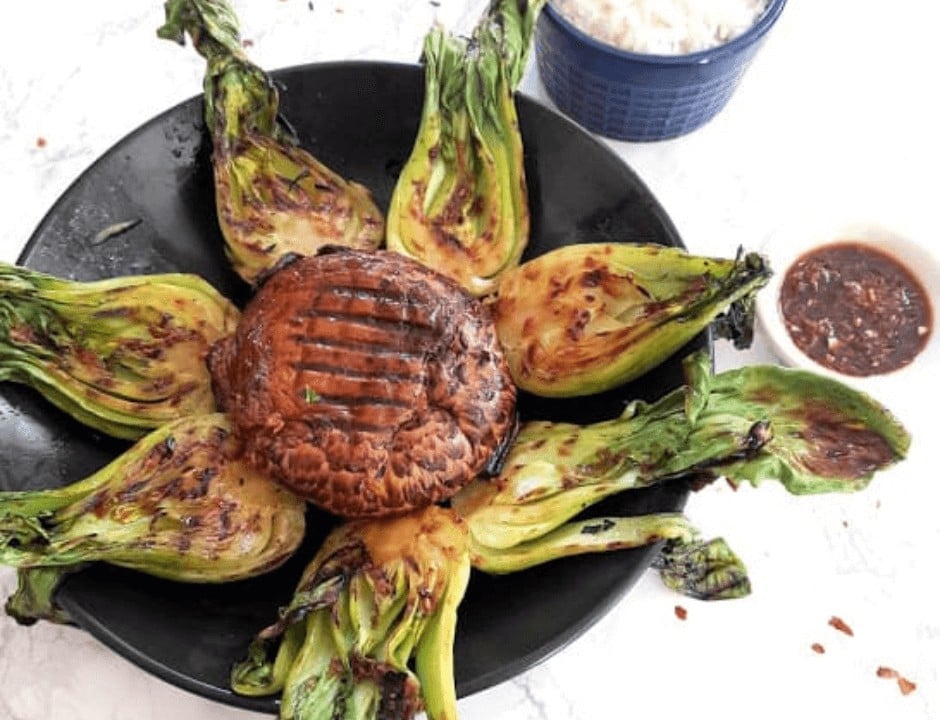 Recipe by Profusioncurry Kitchen
"Another quick and easy vegetable side dish, these glazed veggies are char-grilled with ginger, garlic, and tamari sauce."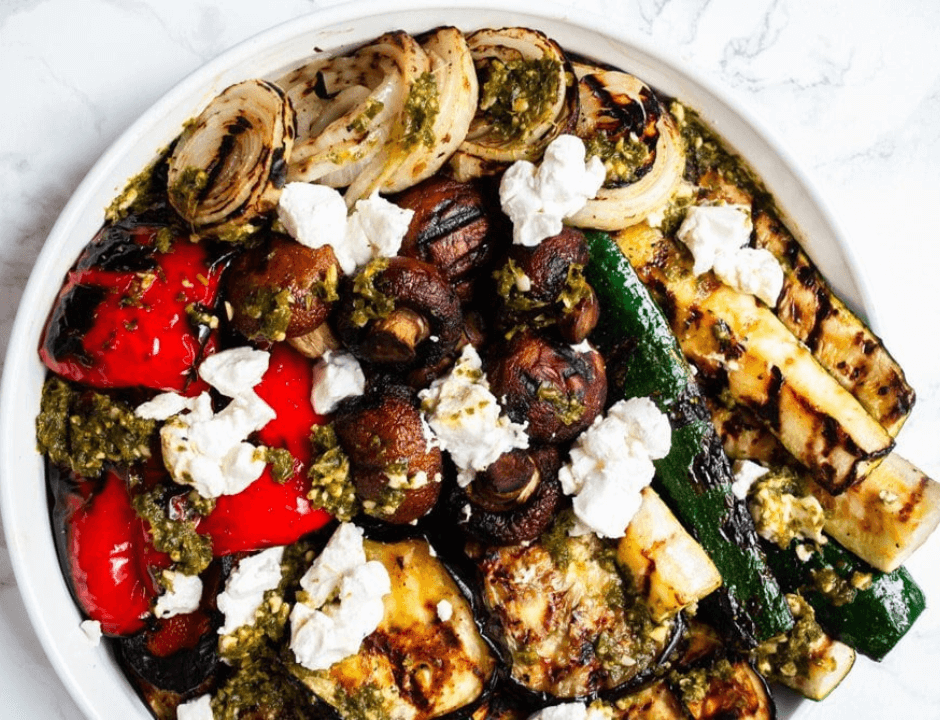 Recipe by Love & Good Stuff
"Full of grilled veggies, this salad is a flavorful side dish that is perfect for the summertime grilling season."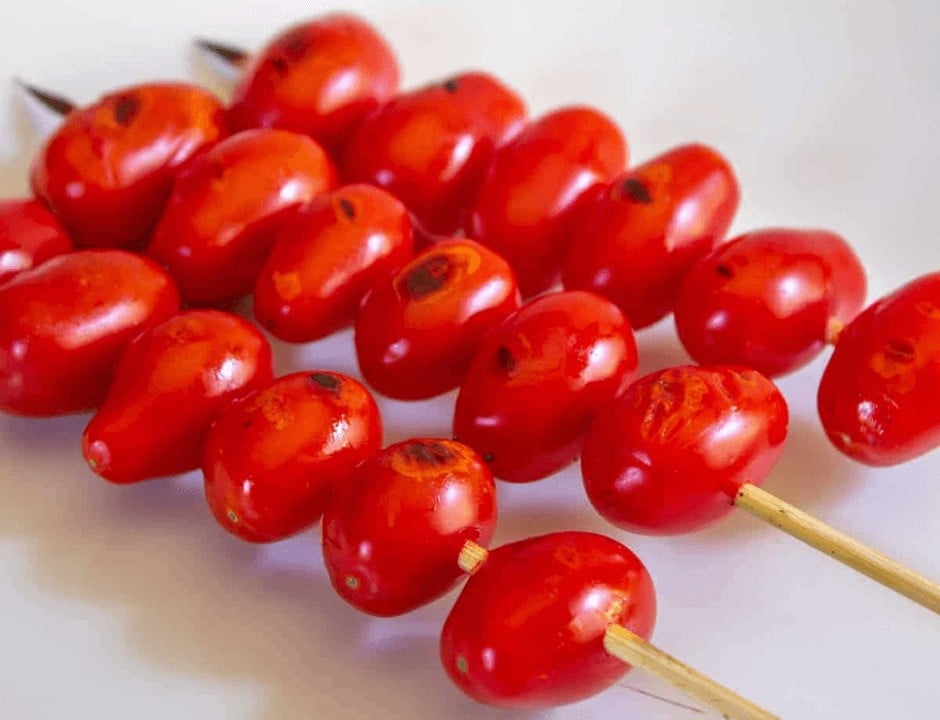 Recipe by Beyond The Chicken Coop
"Ready in just a few minutes, these grilled cherry tomatoes can be enjoyed as a side dish or included with your favorite main dish or salad."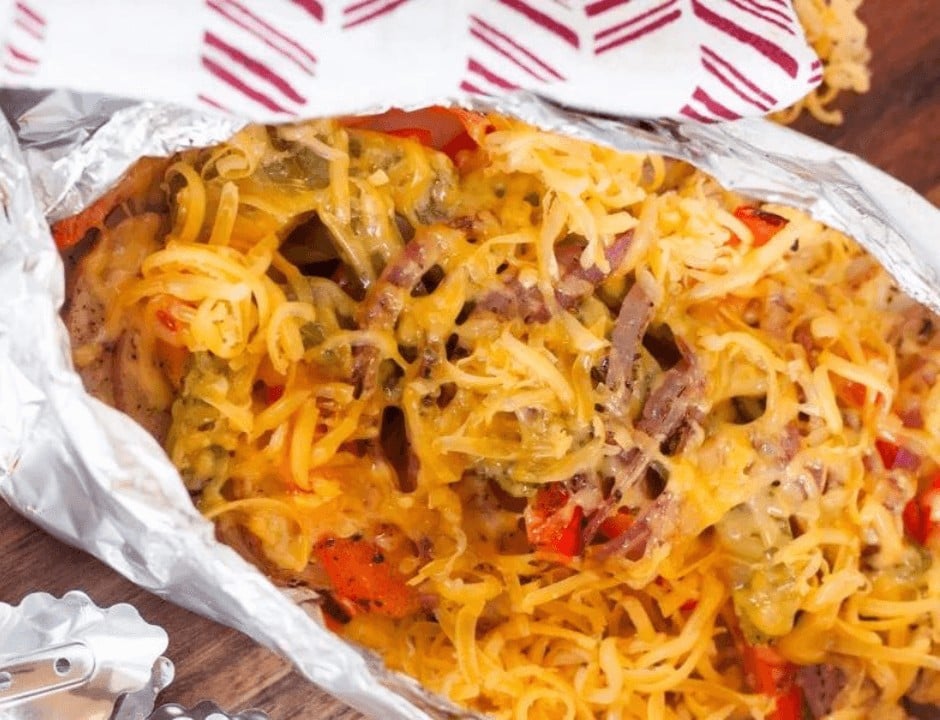 Recipe by Mission To Save
"Try cooking those peppers and potatoes on the grill for an easy and delicious grilled summer side dish."
Sign Up for Our Email List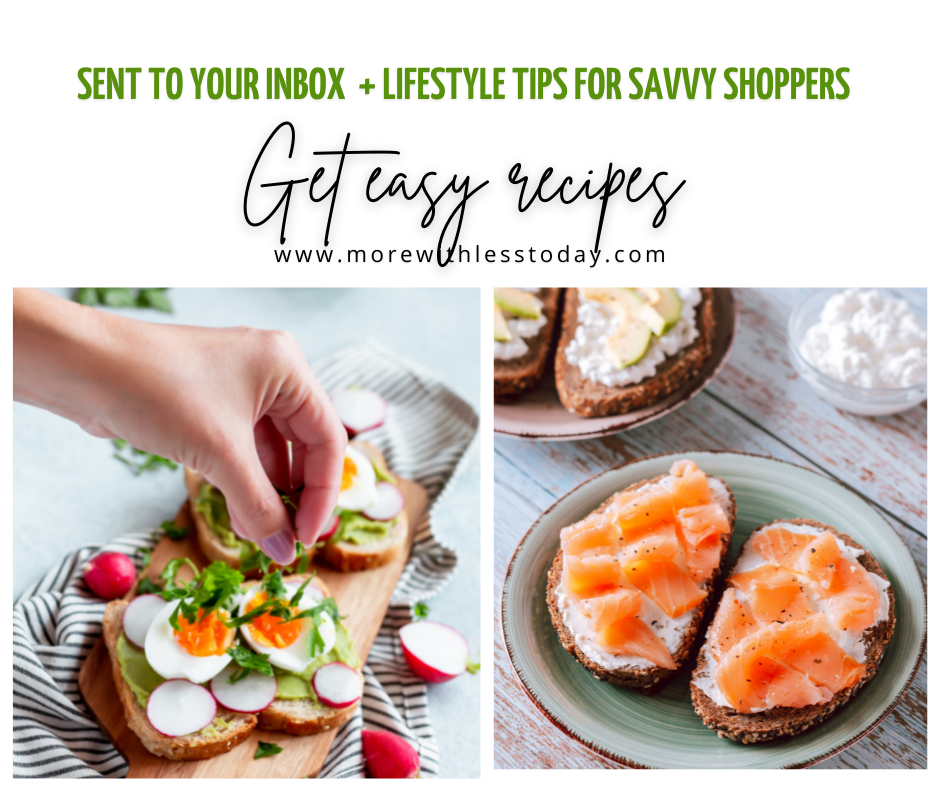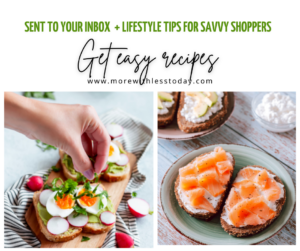 Have more delicious recipes sent straight to your inbox! We also share lifestyle ideas for shopping, travel, pets & more. We would love to connect with you.
Sign up for our emails and know we respect your privacy and will never share your email with anyone else.
You Might Also Like
PIN for Later