Here are my new money-saving tips to help us all save more and stretch our dollars. I will be updating this post often. If you have any new money-saving tips to share, please email us at morewithlesstodayteam [at] gmail.com.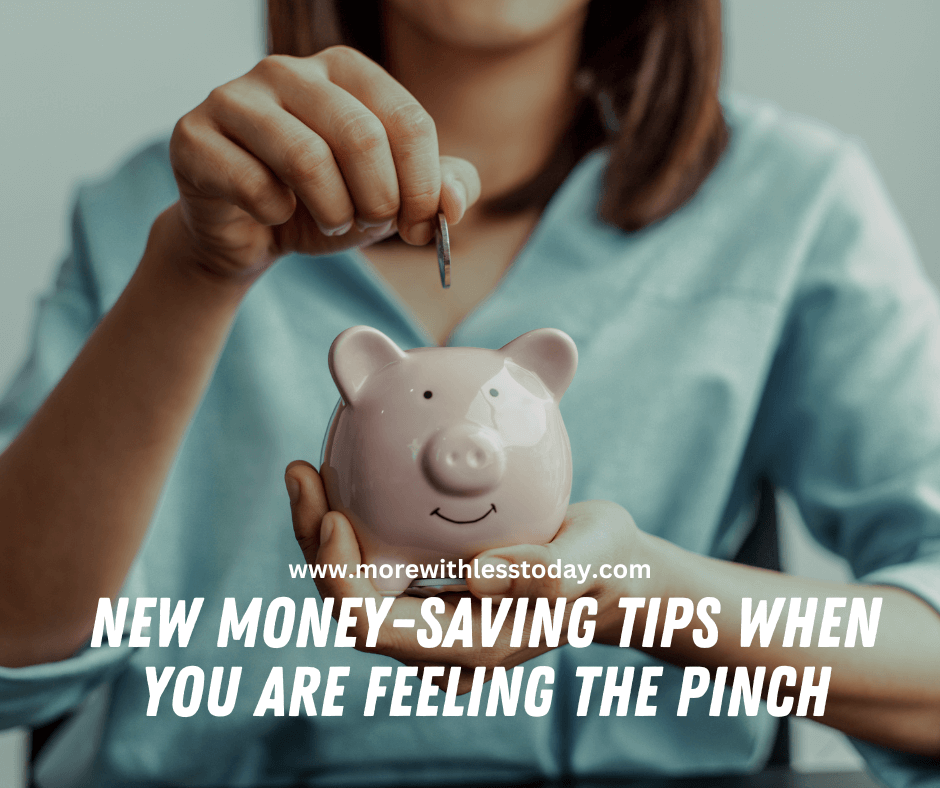 I will also be sharing money-saving tips on my Instagram stories. If you are on Instagram, I would love to connect with @morewithless.
New Money-Saving Tips When You Are Feeling the Pinch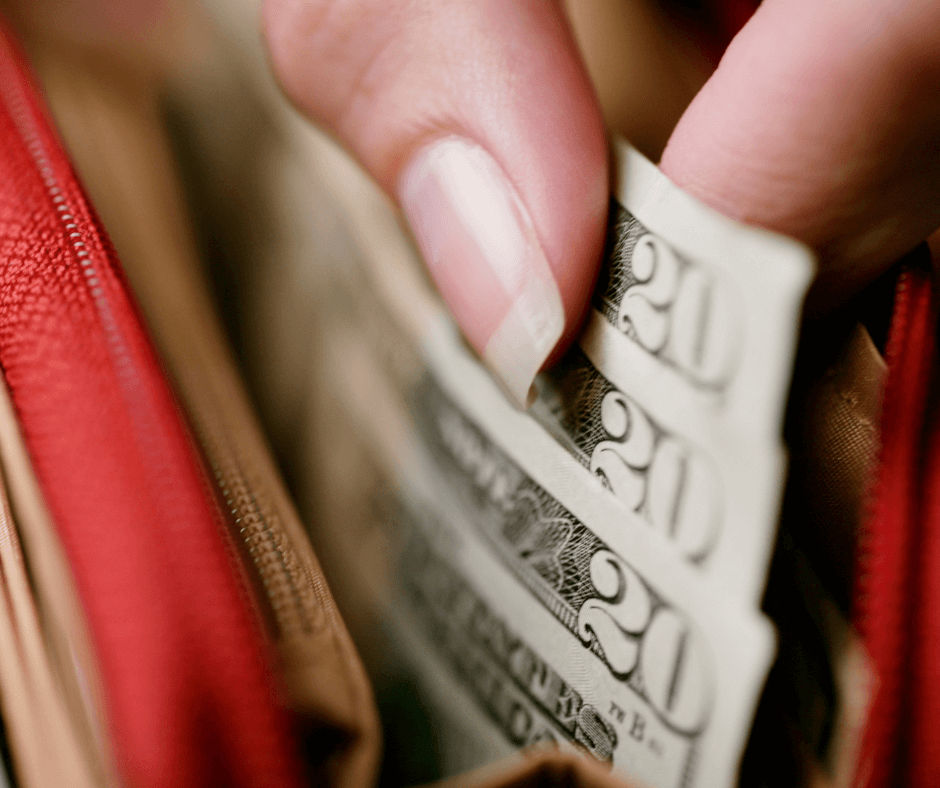 Change Your Spending Habits
Find ways to cut out unnecessary expenses. There is no easy way but there are many small steps you can take to start today. Here are a few ideas to get you thinking…
The first step is to track your spending carefully for one month. Then take a look at easy places to cut spending. Look at all of your subscriptions and streaming services. If you are not sure you want to live without them, ask if you can pause them and then see how much you actually miss them. Be sure to check automatic payments to see what else can be stopped or paused.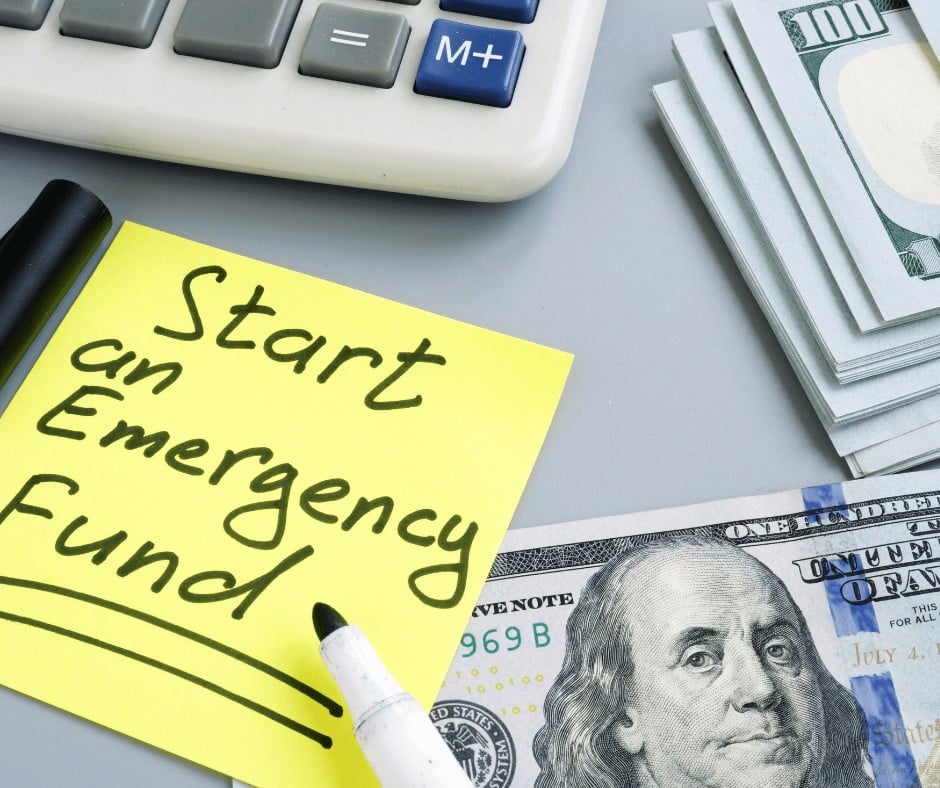 Start an Emergency Fund
Some experts suggest putting 3 months of income into an emergency fund. Other experts say two weeks' pay or $1,000 is good enough.
At a minimum, you really do want at least one paycheck's worth of money in the bank. This will cover you in case something comes up. It could mean the difference between affording a costly repair and credit card debt.
A true emergency is something that is completely a surprise and requires a substantial amount of money. Here are some examples:
Job loss
Illness
Home Emergency
Travel Emergency
Car accidents or car repairs
Read my post to get some ideas: How to Start An Emergency Fund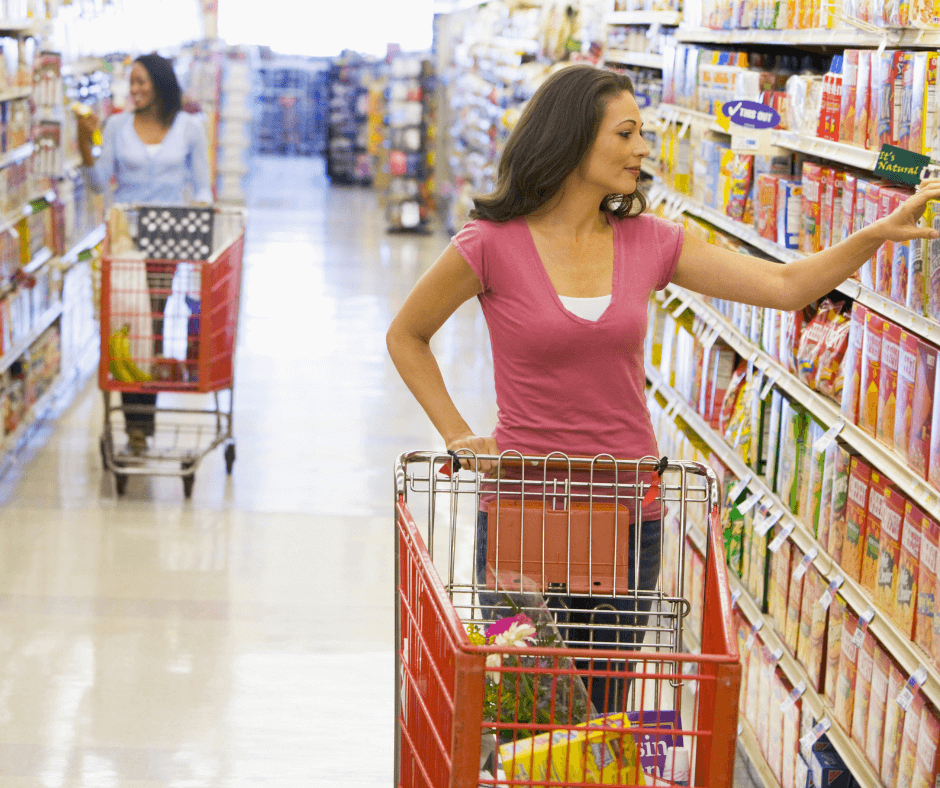 Save Money at the Grocery Store
Plan your meals for the week based on what is going to be on sale at your grocery store. If you only do this step, you will save money! Meal prep is one of the easiest ways to save money and waste less food.
Look at your grocery store flyer each week and buy what is on sale.
Plan one or two nights where you cook once and eat twice. Cooking a chicken or buying a rotisserie chicken and making two meals out of it is a great way to stretch your dollars. Here are easy recipes for leftover rotisserie chicken.
Pasta dishes are excellent dollar stretchers. Try going meatless one night a week.
Cook from your pantry and plan one or two meals a week with just the items you have on hand.
Cook larger meals divide them into portions and then freeze them. You can often save money by purchasing a larger size. Check the unit price and then cook everything at once and freeze what you don't need now. This is such a time-saver too!
Keep track of what meals your family likes that are quick and frugal. If you do this faithfully, you won't have to stop for one or two items on your way home or "drive-thru to get dinner. Try using a calendar or an online calendar to plan your meals based on your schedule and the kid's schedule.
Find some slow cooker recipes to put into the rotation. If you have leftovers, search online for recipes by searching "easy recipe (insert your leftover).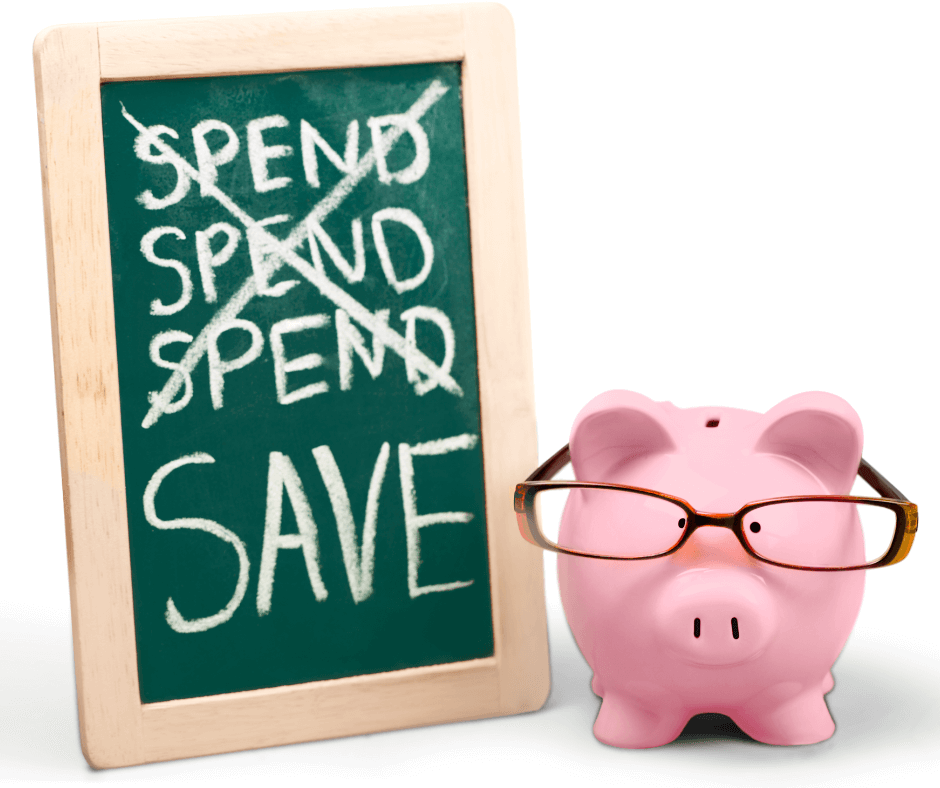 Have a No Spend Weekend
Once a month, plan a no-spend weekend and find creative and free ways to enjoy your downtime.
Catch up on movies at home, play board games, enjoy walks or bike riding as weather permits, and build up your savings account. Check out your local library for books, books on tape, movies, and more.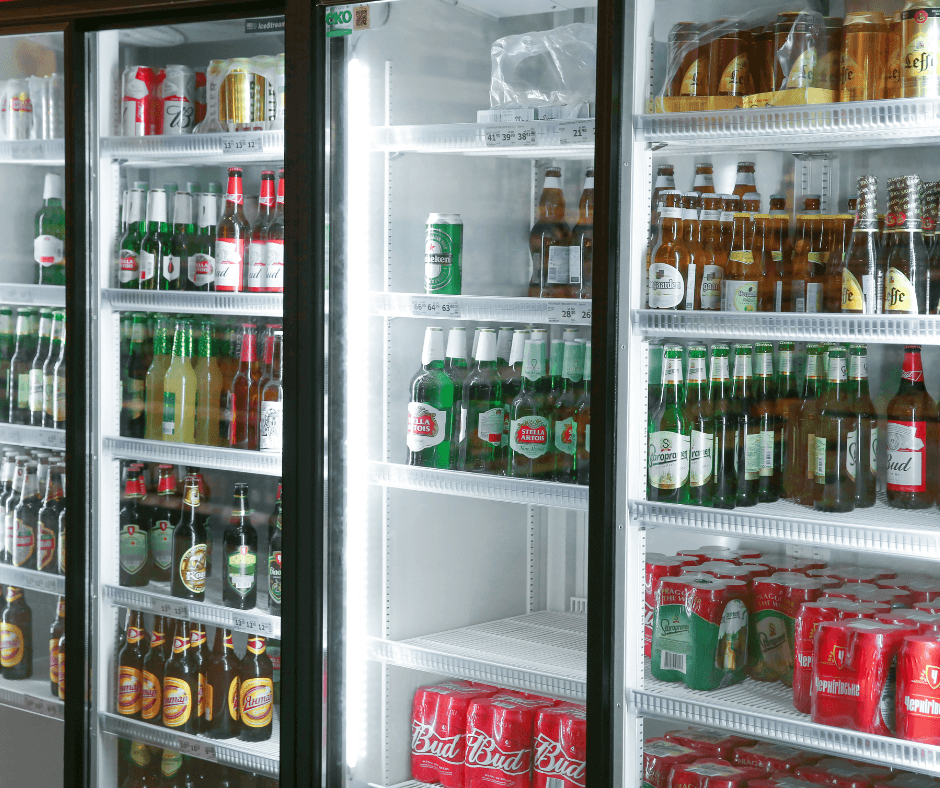 Watch Spending on Beverages (Soda, Coffee, Shakes, Specialty Drinks, Alcohol)
Track what you spend on beverages and learn how to make those you enjoy at home. Here are some recipes for copycat coffee drinks. You'll be shocked at how much more you can put in your emergency fund when you give up spending on beverages. I love to freeze berries and add them to my water.
We noticed we were spending too much wine. We only have wine on the weekend unless we are on vacation. Life is too short to eliminate everything! We experimented until we found a tasty wine for $10 a bottle when we purchased 4 at a time at our grocery store.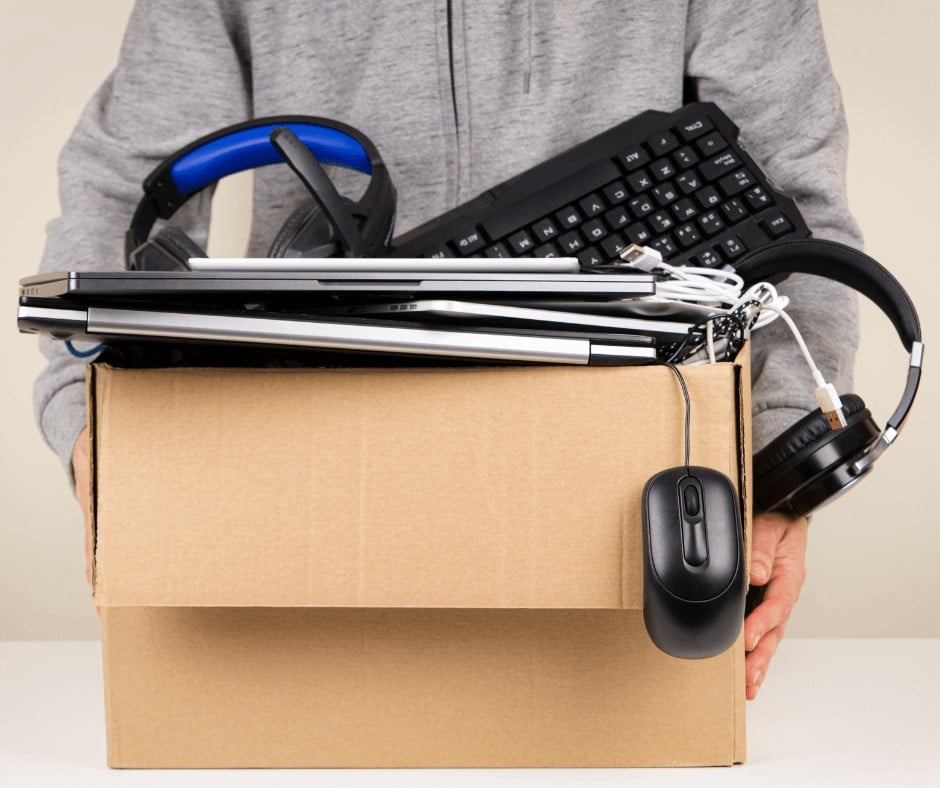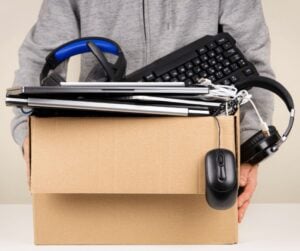 Sell Things Around Your House
Do you have any designer bags that you don't like anymore? Sell them! What about furniture that you don't use, or kitchen appliances that lost their appeal?
While you won't get what you paid back, even a few dollars will help to beef up that savings account.
Here are a few popular places to sell your unwanted items:
eBay
OfferUp
Craig's List
Facebook Marketplace
Remember selling safety. If you sell things online and meet the purchaser, always meet in a public place that is well-lit. Some people prefer to exchange transactions at police department parking lots. Don't give out your home address if you can help it.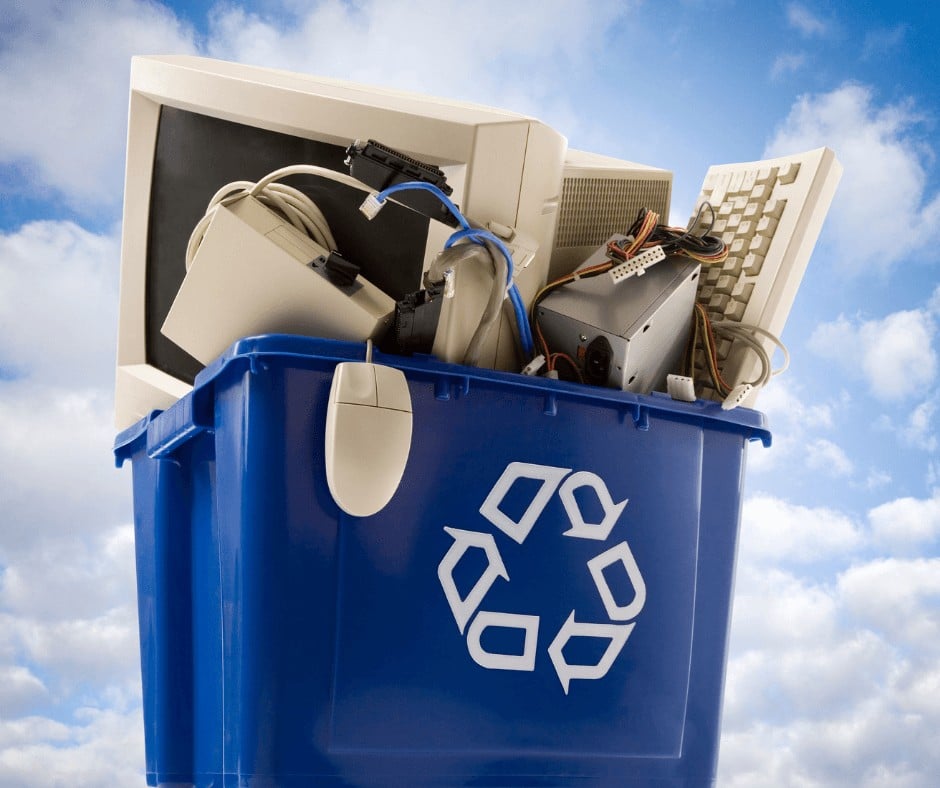 Recycle for Cash
We've assembled many places that will give you cash or gift cards for your old electronics and gadgets. Find them all here. Cash in your clutter.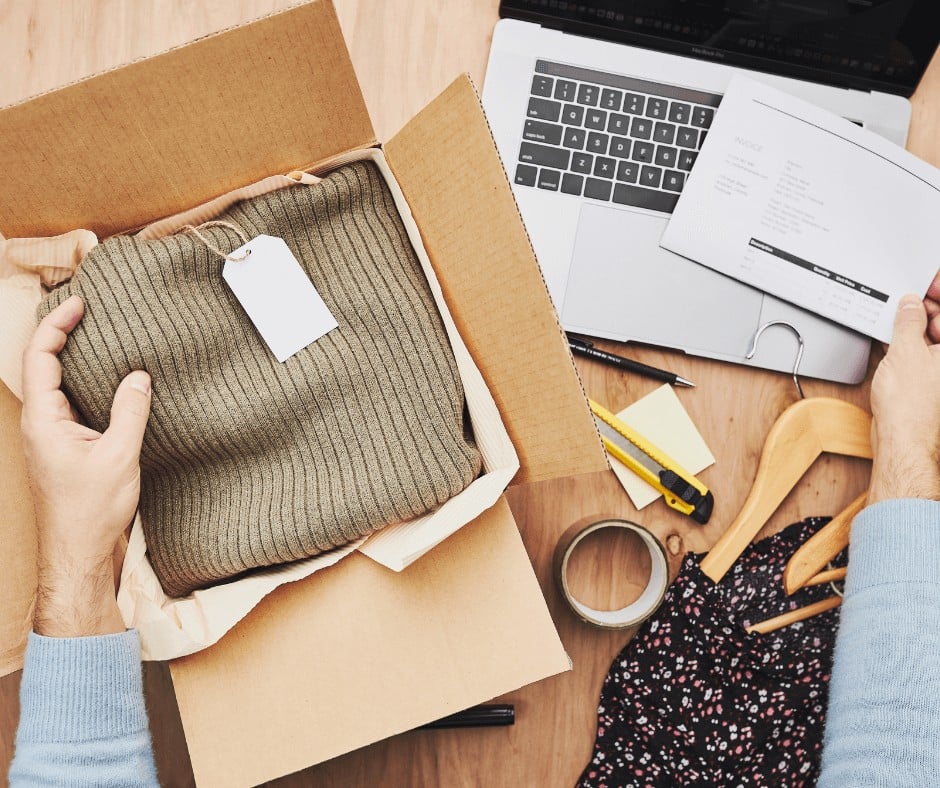 Find a Side Hustle
Plenty of people are looking for babysitters, tutors, music lessons, dog walkers, etc. Explore a side hustle that can fit into your schedule and put those earnings toward your financial goals.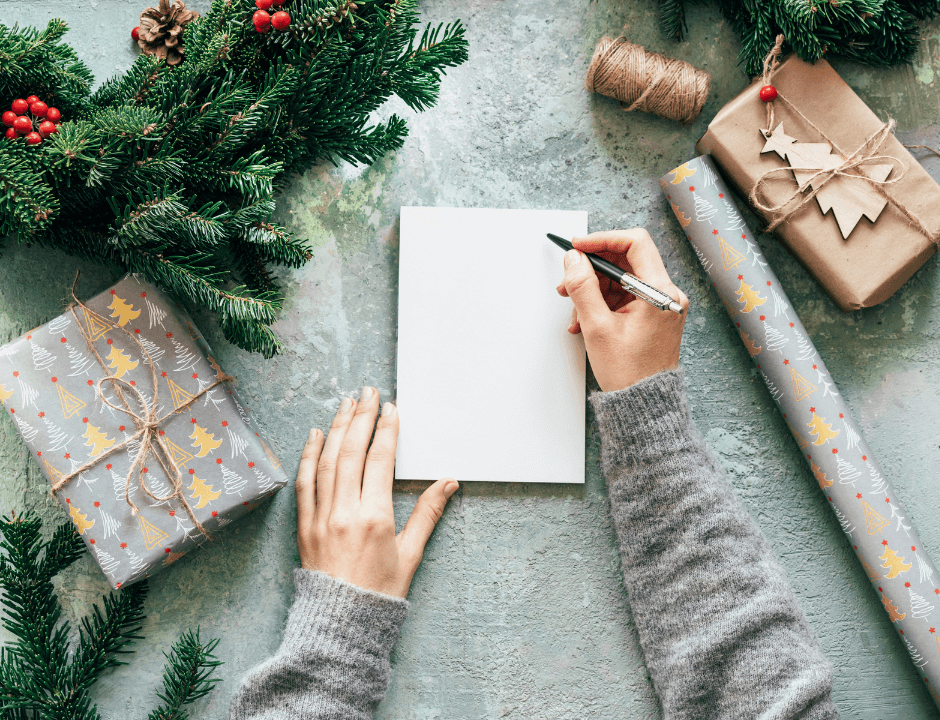 Start a Gift Closet
The holidays are coming. Can you buy a few gifts now and stash them away? With so many stores having clearance sales, you can really save time and money if you can buy a few gifts ahead of time for future birthdays and special occasions. It's hard to get started, but once you have a gift closet, it is wonderful not to have to wait until the last minute to buy a gift.
Do This One Thing
Make a list of all upcoming birthdays and special occasions. Try to get a handle on how much you spent on gifts last year, and try to cut that by a reasonable amount, say 20%. If you spent $2,500 on gifts last year including Christmas, you will have an extra $500 just by spending 20% this year.
Typically, people spend $25 on a gift, then buy it when they find it for $20 or less and stash it away. If you usually spend $50, then purchase that gift when you see it for $40 or less.
Check for Unclaimed Money
What is Unclaimed.org?
Banks, utility companies, insurance companies investment companies, and other similar businesses are required to surrender inactive accounts to the state. These unclaimed accounts are considered "lost", "abandoned" or "unclaimed" assets.
Unclaimed assets can include:
forgotten savings or checking accounts
uncashed paychecks
unclaimed security deposits
unused gift certificates (in some states)
safety deposit box contents
investment accounts
unclaimed savings bonds
tax refunds
life insurance policies
accounts in failed banks or savings institutions that went under
retirement accounts that got left behind
(IMPORTANT: this is a .ORG website, NOT a .com. If you mistakenly type in .com, you will be taken to a pay site. It is never necessary to pay a fee or a finder to help you find unclaimed money).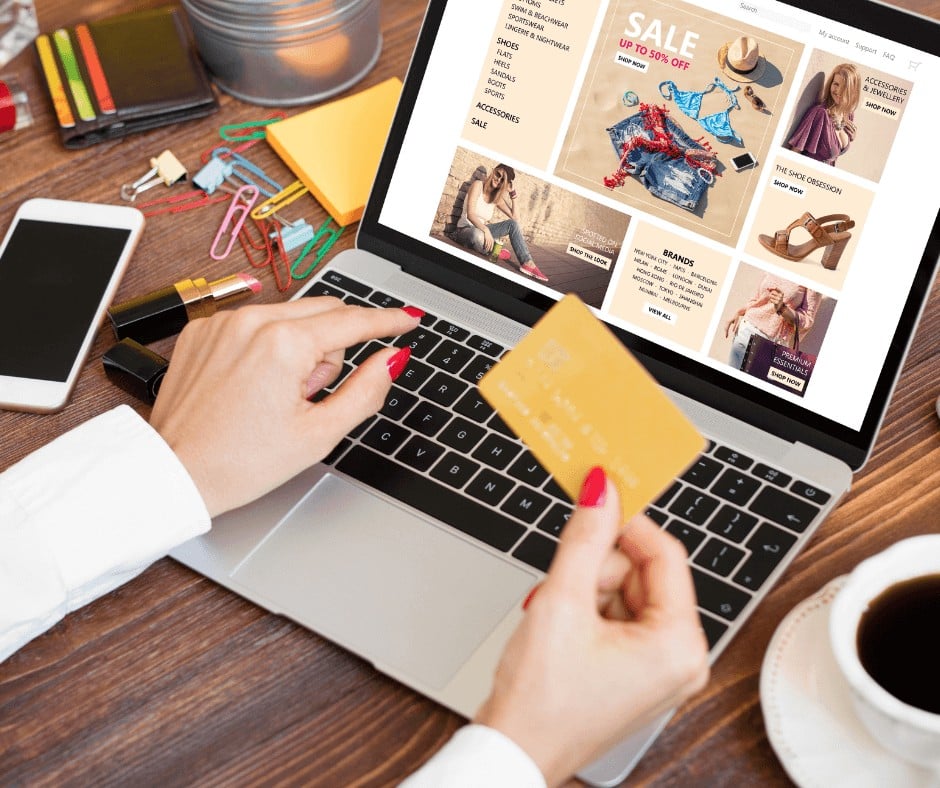 Shop Online Clearance
Shop Outlet and Clearance Links Online
Almost all of our favorite stores have an online clearance section and it can be a treasure trove of savings. Did you know that even Amazon has both a clearance and warehouse section for deep discounts?
This post is organized by store for you and is worth saving! Shop Outlet and Clearance Links Online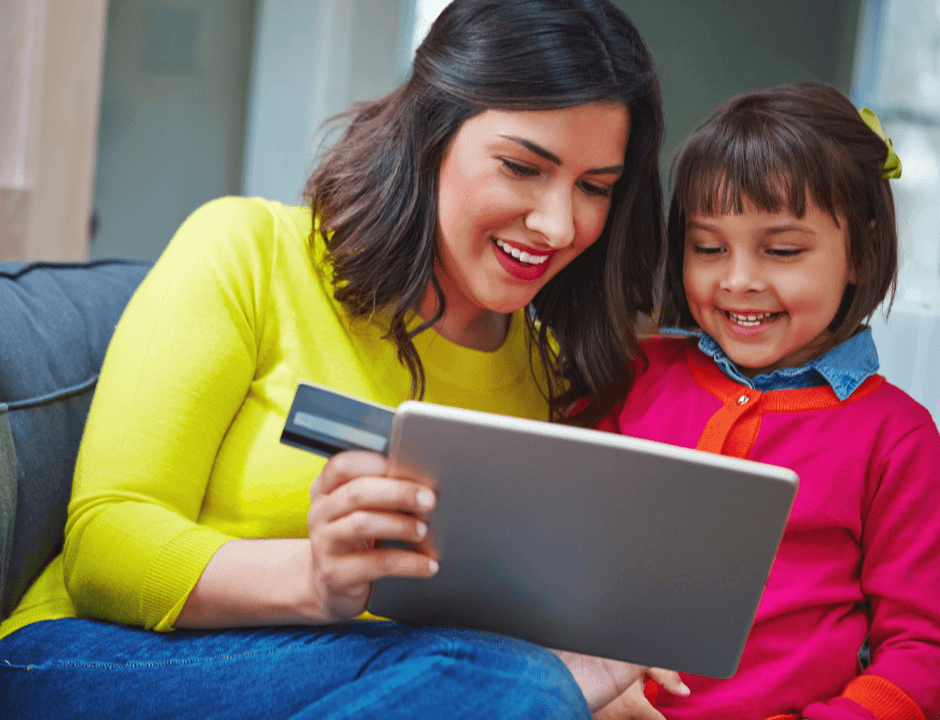 Make Saving Money a Family Affair
Gather the utility, cable, and cell phone bills and gather family members for a meeting. Brainstorm creative ways to save money and cut costs. Next month, put half of the savings toward a shared family goal such as a vacation, and the other half toward fighting the inflation we are all experiencing.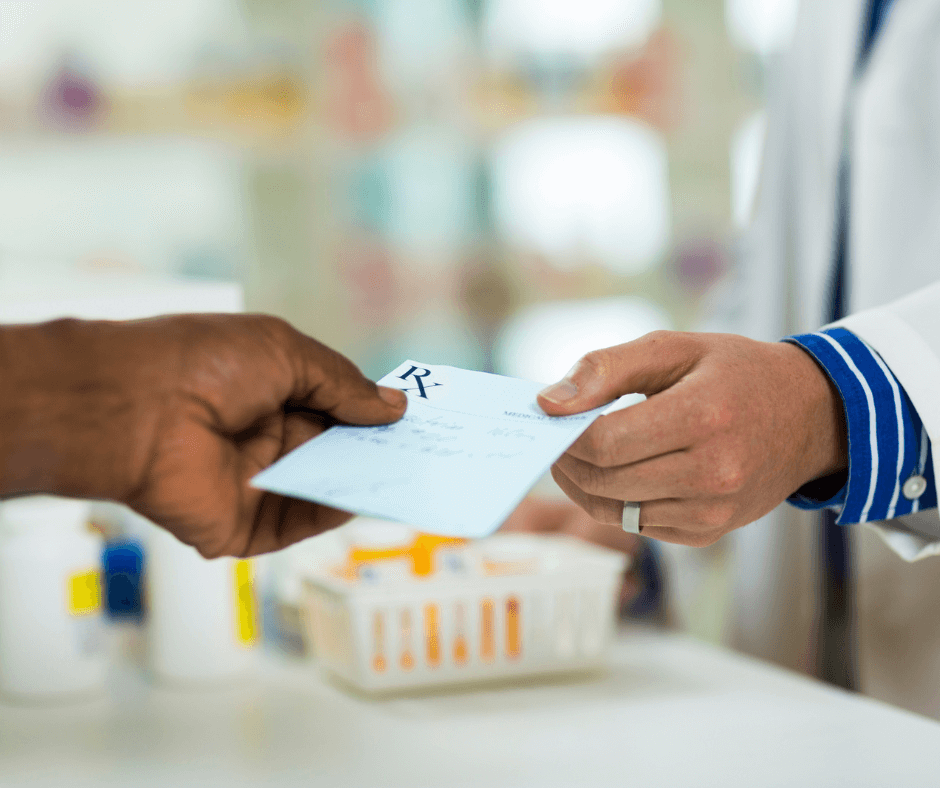 Check Prescription Prices
Before you fill a prescription, check sites like SingleCare or OptumPerks to see where you can get it filled at the cheapest price near you. You may be surprised at how prices differ from pharmacy to pharmacy for the same medication.
Check with Renters and Landlords
If you are wondering how much you should pay for rent in your area, or if you are a landlord and want to keep your rent competitive, search Rent-o-Meter to find local comps.
Just type in your zip code, the size of your rental (or future rental), and how much you are paying (willing to pay) and Rent-o-Meter will check the local prices for you and also provide you with a Google map pointing out other rental properties in your area.
This is a great tool for college students and parents to analyze rental prices near their university. You can also use this site to advertise your rental.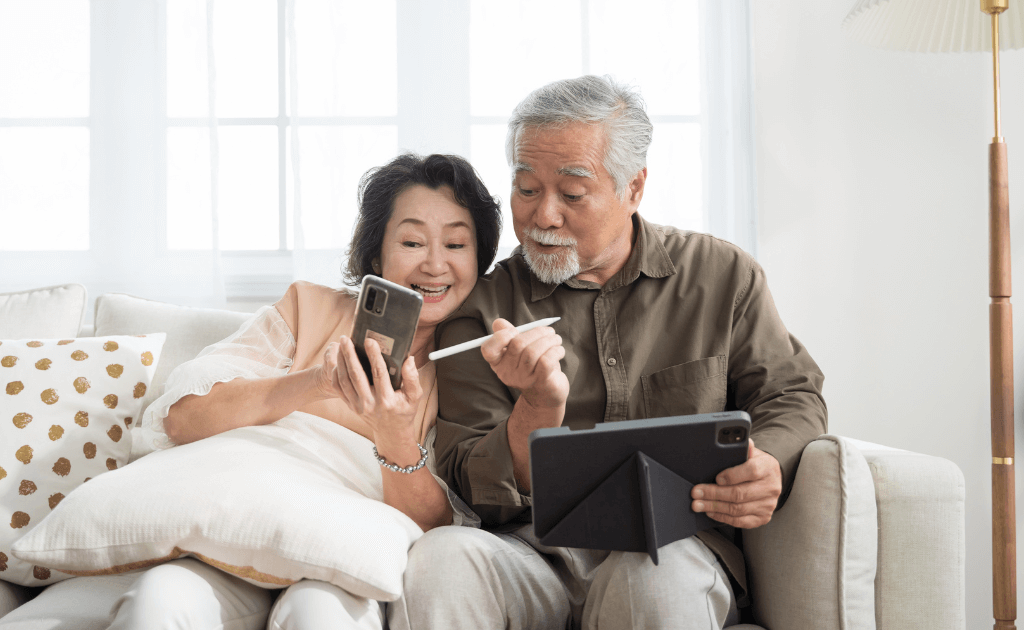 Put Your Idle Time to Work
While watching TV or scrolling on your phone, you can earn Amazon gift cards for taking surveys, watching videos, and more at Swagbucks. It is easy to do! You can check out Swagbucks with a free account.
About me and my money-saving journey. I was interviewed by Mint.
For those of you who are tired of debt and want to try to live more frugally but are overwhelmed by the thought of quitting your spendthrift lifestyle cold turkey, Lori Felix recommends sitting down with your partner and having a heart-to-heart.
Working as part of a team will help make the process easier and less frustrating.
"If one person is trying to be frugal and the other is still free-spending, that is not going to bode well," she says.
Once you're on the same page, you can look for ways to start to tackle each area of spending (she says using Mint.com is an easy way to find money leaks).
Finally, she says, you'll help yourself stay on track by putting aside a little money each month for fun – often you can find this extra cash inside your food spending, your utility and cable bill, and your last-minute gift buying.
To share more of her tips for frugal living, Lori started More with Less Today. Here, she discusses why she loves pinching pennies and how we can all do a better job at saving money. Read on:
Tell us about More with Less Today…when and why did you start your site?
I started my blog in January of 2009. My daughter was in her last year of high school and the "empty nest" was looming large. I knew I was going to need a hobby to fill my time. To me, I have always been a collector of helpful ideas and tips and wanted to organize them in a way that they could be shared. I was intrigued by the idea of blogging and self-publishing, but I really had no idea what I was doing. My learning curve was huge!
What's the story behind your love of frugal living?
My parents were very frugal. They raised four children on one school teacher's income. I watched my mom use the envelope system, coupons, and green stamps. She was dedicated to stretching the paycheck as far as she could while still saving and giving to those in need.
Who are your biggest inspirations when it comes to living frugally? What did they teach you?
My mom showed by example that your worth does not come from your possessions. She was never impressed by showiness. She could not name five designer labels.
Both of my parents were very generous and gave of their time and talents. We often had someone who needed a dose of family and friendship at our Sunday dinner table. We never felt lacking in anything.
What are the most common things you think people spend too much money on?
In my humble opinion, impulse purchases and the habit of instant gratification are what most people spend too much money on. Spending without a plan and not saving up for larger purchases are what keep credit card companies so profitable.
I am going to take some flack for this, but spending too much money on entertaining the kids is another area. Please don't think I did everything right – I did not. I am looking in the rearview mirror and suggesting that you put the money into a college fund instead of buying another toy or gadget.
What ways have you found to save on these items?
My husband and I spend a little time each weekend talking about how we spent our money over the last week. We try and tackle one area at a time for improvement. Last month, we cut down the cable TV bill, and this month, we are writing down all of our food and grocery expenses and talking about ways to spend less.
We talk about what is ahead and where those funds will come from. We saved up and traded in one of our old paid-for cars for a more economical hybrid car.
Can you offer your best advice for saving money on…
…groceries: Start with a weekly meal plan. You only need about five meals in your rotation to get started. I have a popular blog post with about 30 ways to save money on groceries. Try to cook once and eat twice. Use a slow cooker and stock up at the grocery store when the items you need are on sale. The average family should be able to easily save $100-$200 on food-related expenses each month.
One of my favorite tips is to get the kids involved in finding ways to save money on food and other household expenses. Share the savings with them and call it their allowance. Think of all the money-saving lessons you can incorporate into this family project.
Advice on household goods
Track prices before you buy and determine the best time to make your purchase. Try to save up and pay cash. Compare prices, read reviews, ask for price matching, and consider buying the highest quality item that you can afford to avoid paying for repairs.
See if you have anything you could sell or trade-in to help raise money for your purchase.
Advice on clothing
Learn to love the thrift store or consignment store. You would be amazed at the thrift store scores I have found, many NWT (new with tags). Kids grow fast. Look for this year's and next year's sizes when you find a low price. Consign or swap your gently worn kids' clothing.
Advice on entertainment
Take advantage of the free options in your town. There are free workshops, classes, movies, events, free museum days, and much more. Use sites like Groupon to help save you money. I am a big advocate for having fun on a budget.
Advice on bills
Try to pay a little more each month and pay them off as fast as you can. Some advocate focusing on the largest ones first, but sometimes small victories can give you the momentum you need to keep chopping away.
Several times a year, call providers and ask them if there are any discounts or new packages available. Tell them you are looking for ways to cut down on expenses and see what they may be able to do for you. This has proven successful with utility companies, cable TV providers, cell phone plans, and more.
What are the most surprising ways frugal living has enriched your life?
My husband and I feel like we are on the same team when it comes to saving and spending money. We enjoy setting goals that are mutually beneficial, such as saving for the hybrid car I mentioned.
We trust each other with our money and our spending, and that is something that money cannot buy.
When do you let yourself splurge?
We splurge on making memories. My family lives on the opposite coast, and we make several trips a year to spend time with them. We also try to have one fun date each month and we take turns choosing a date or activity that the other person will enjoy. We are ready to travel again and are planning a few long-anticipated vacations.
What are some of your favorite tools, books, resources, etc., for saving money or learning about saving money?
I love to use apps and resources on my phone to help me to save money. I make sure that my phone and data plan pays for themselves each month in this way. In my blog, I write about my favorite apps that tell you what is on sale at the grocery store, where to buy the cheapest gas, when to buy your airline ticket, retail and promo codes, and many more.
I invite my readers to email me if there is an item they are buying and I will do a free price check for them using some of the apps and sites that I use every day.
I added this free personal shopper feature to my blog a few months ago, and my readers have really enjoyed it. Not only does it save them money, but it also saves them time, and it is something that I really enjoy.
I joke and call it my "superpower," but I usually manage to find the rock-bottom price or tell them to wait until the price drops.
To me, the retail price is just the starting point!
Connect with Lori on Facebook, Twitter, Pinterest, and Instagram.
What are some of the best ways you are trying to meet your savings goals and save extra money? We would love to update the post with your ideas too.
PIN for Later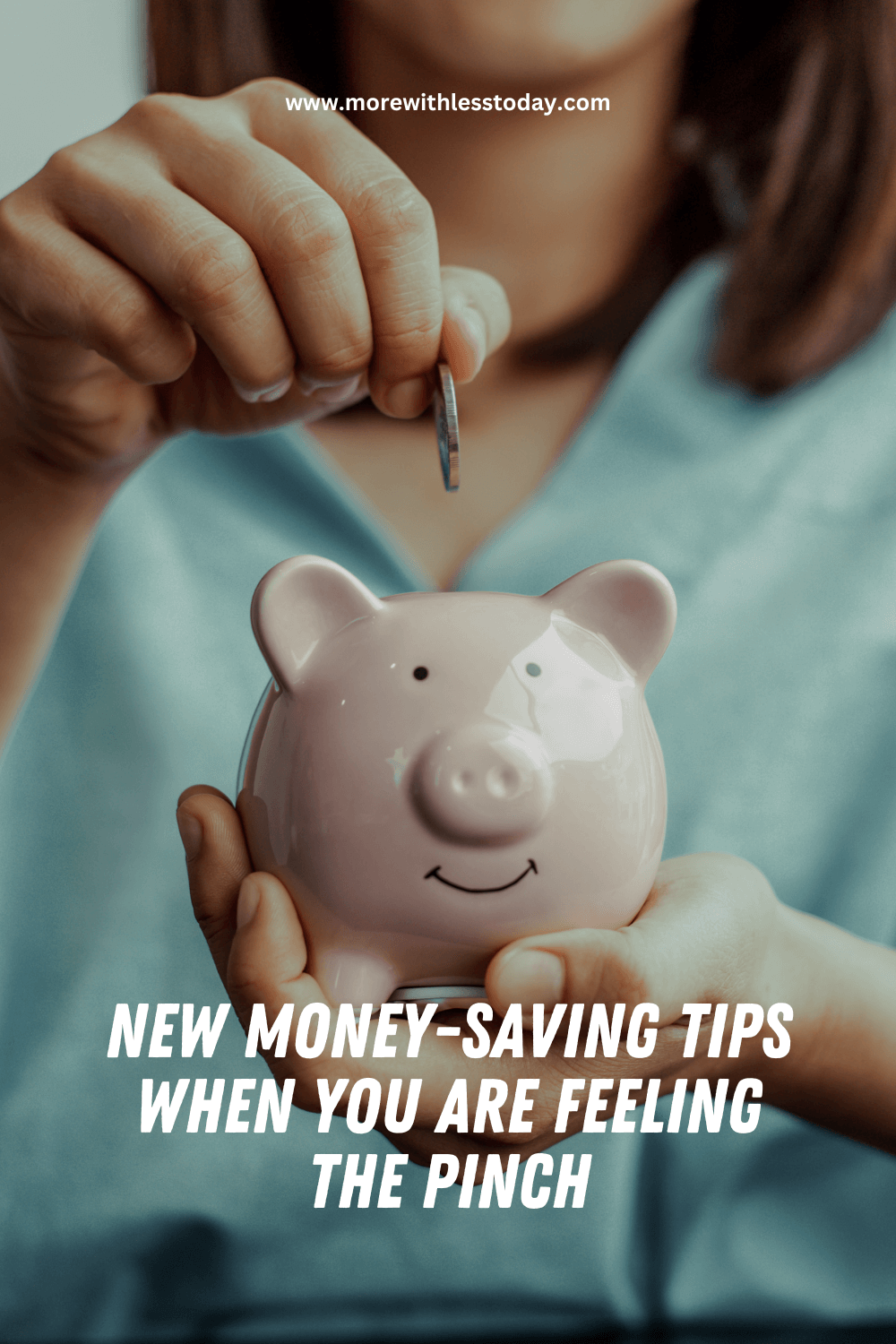 Don't forget to share these New Money-Saving Tips with your friends and loved ones. If you are on social media, I would love to connect with you on Facebook, Instagram, Pinterest, or Twitter. Just click on the links to visit my profile. Leave a message and I will follow you back!