Rotisserie Chicken Meals- Easy Recipes for Rotisserie Chicken
If you are bringing home a store-bought rotisserie-style chicken and want to stretch it out for a few days, here are the easy recipes using rotisserie chicken from some of our favorite food bloggers.
Meal prep with leftover rotisserie chicken will help get good food on the table fast!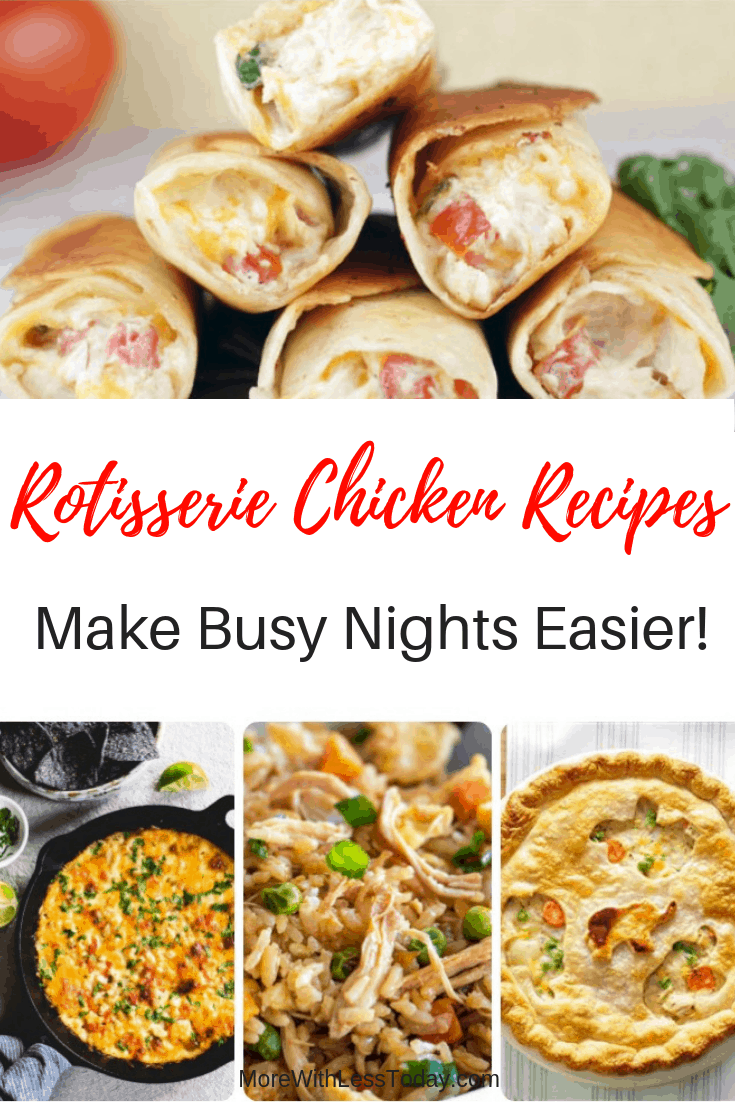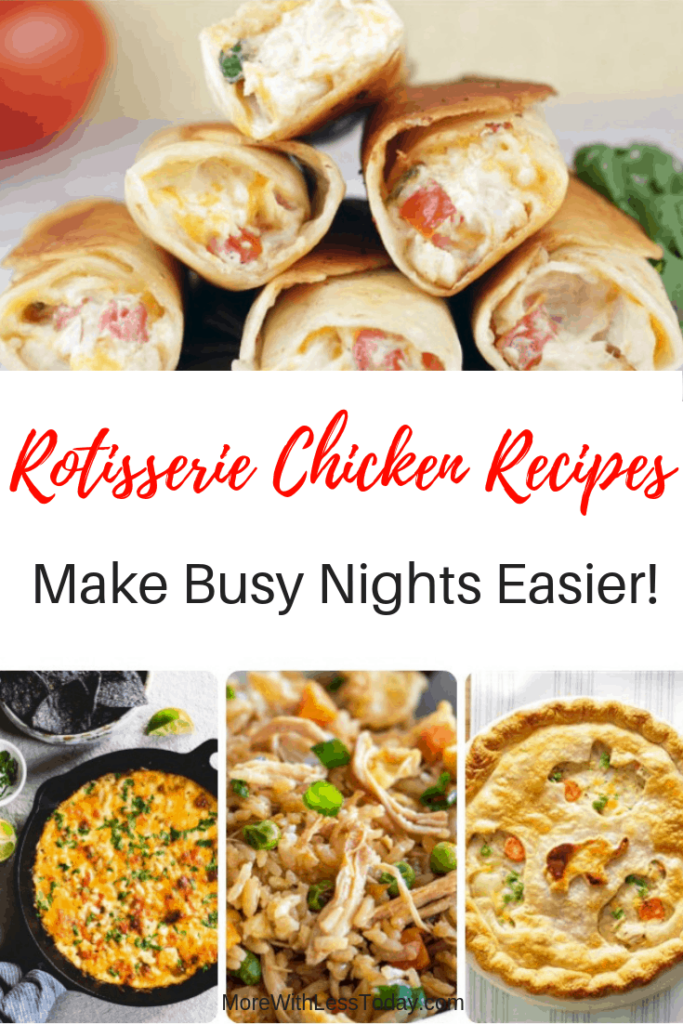 Rotisserie chicken can save time and will make cooking so easy when it's the main ingredient in some terrific recipes. The work is already done for you. All you have to do is remove the meat and you can make Italian recipes, quiche, chicken soup, chicken salad, chili, tacos and so much more!
Check out these quick rotisserie chicken recipes!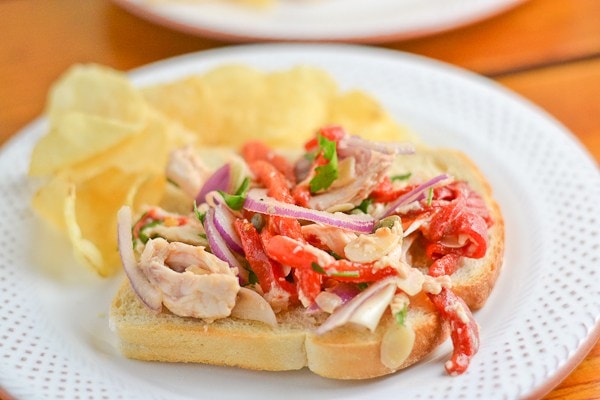 Italian Chicken Salad – Salu Salo
A delicious Italian twist on chicken salad. Serve it on Italian bread with fruit on the side.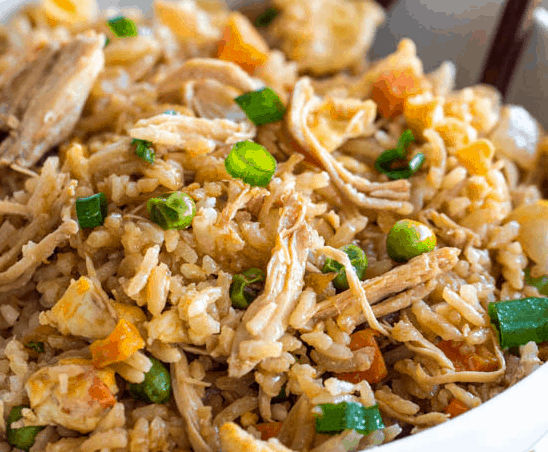 Better Than Takeout Chicken Fried Rice – The Recipe Critic
Who else loves fried rice? We sure do and I never imagined you could make Better Than Takeout Chicken Fried Rice as easy as this.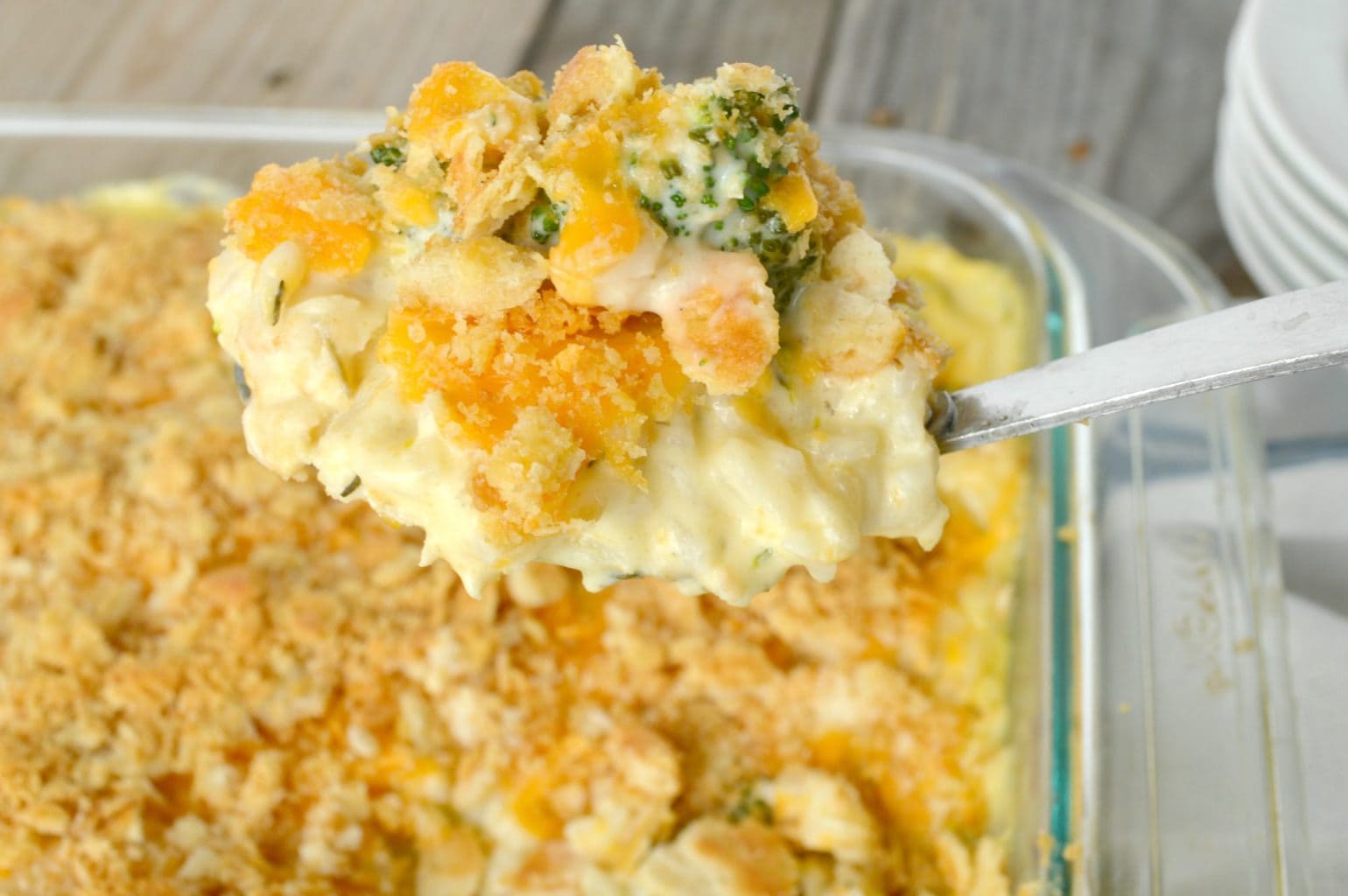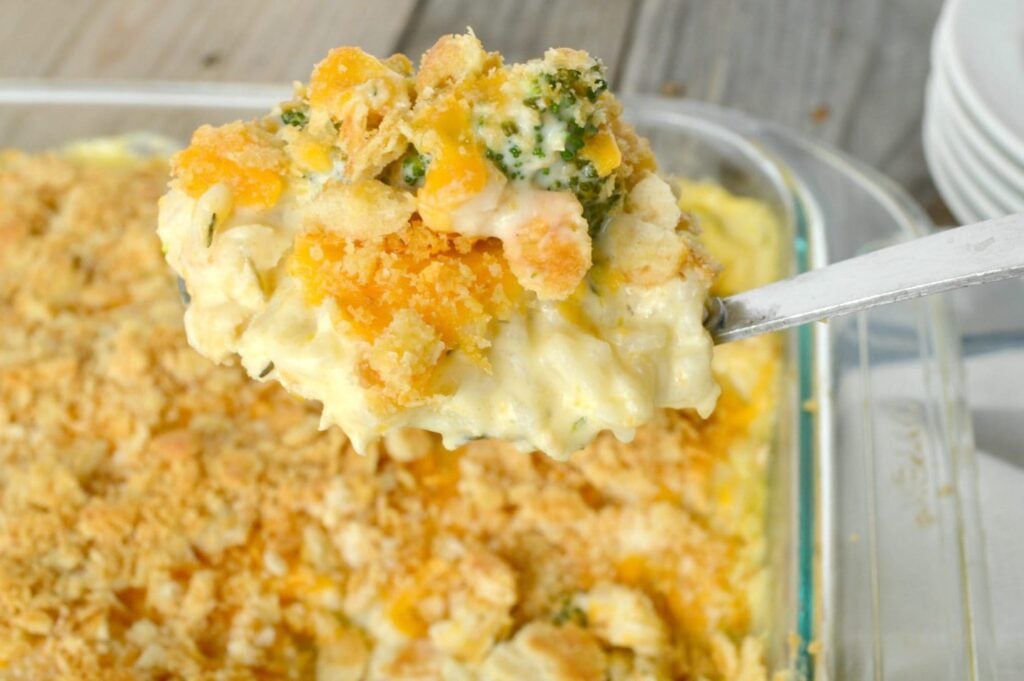 Chicken Broccoli Casserole – GonnaWantSeconds
This is a favorite at my house. Kids and adults alike love this Chicken Broccoli Casserole recipe.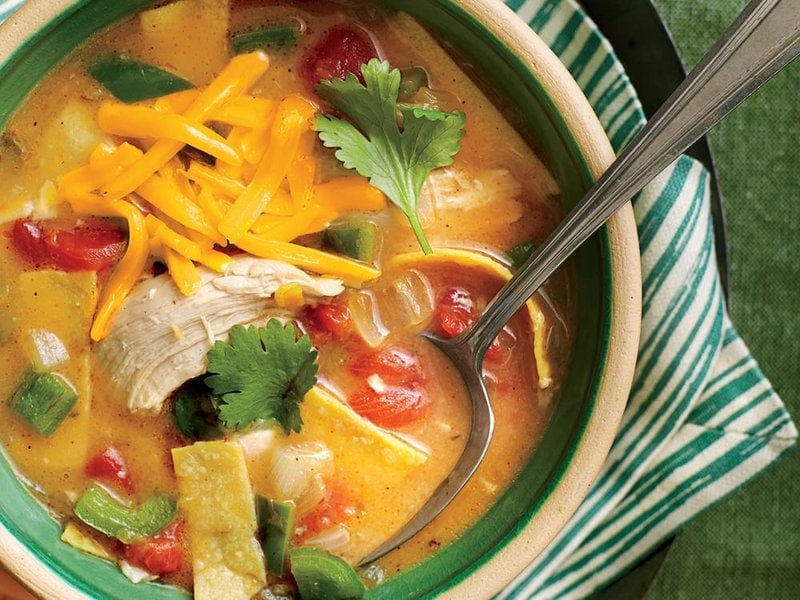 King Ranch Chicken Soup – MyRecipes
Delicious on a cold day – or any day for that matter. This King Ranch Chicken soup recipe says love to me.
Chicken Pot Pie – Taste of Home
When you replace the cooked chicken in the recipe with rotisserie chicken and you have Chicken Pot Pie in half the time.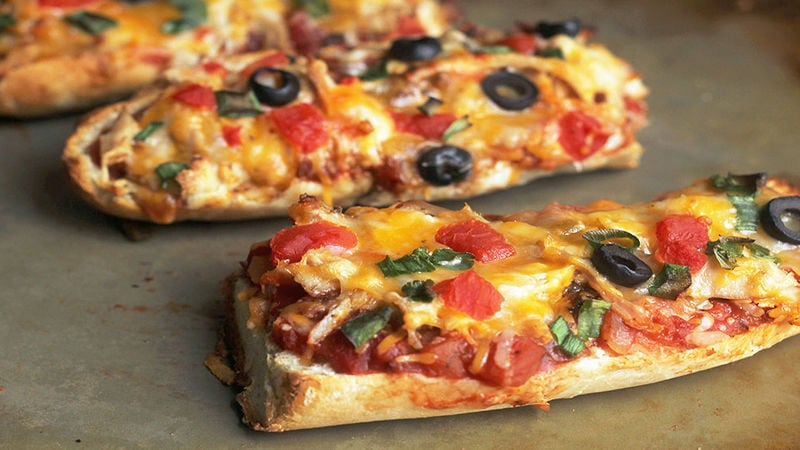 Chicken Taco French Bread Pizzas – Pillsbury
French bread pizza with a twist! Chicken Tacos French Bread Pizza, where have you been?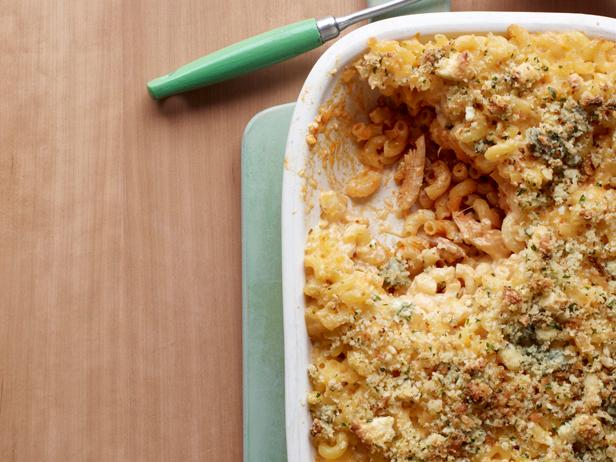 Buffalo Chicken Mac & Cheese – Food Network
This is not your ordinary mac and cheese. This Buffalo Chicken Mac & Cheese has a slight kick to it. Definitely, comfort food for the adults.
Leftover Rotisserie Chicken Recipes – Italian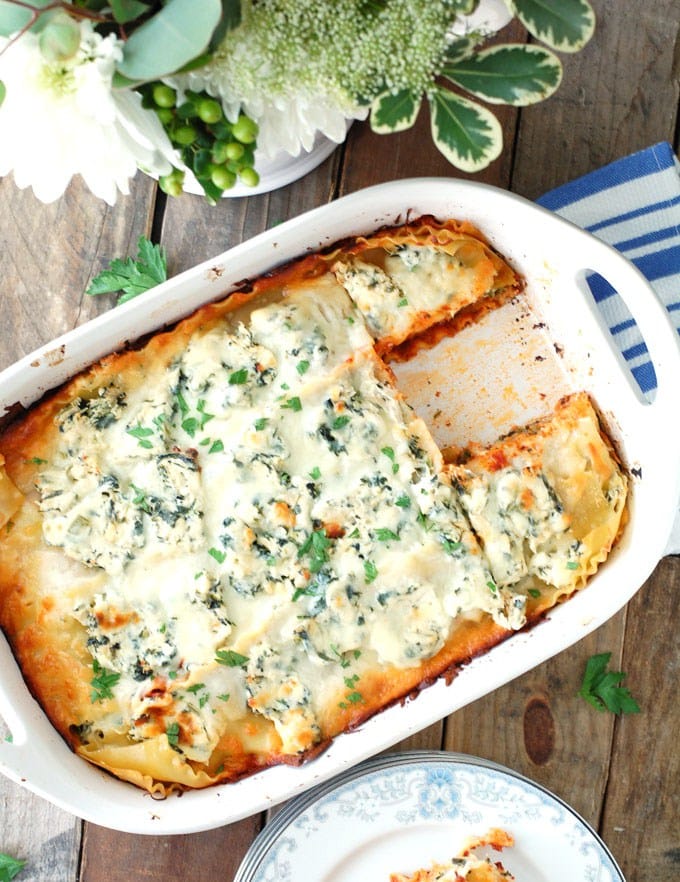 Easy Chicken Lasagna – FoodLovinFamily
A nice change from traditional lasagna, this Easy Chicken Lasagna will be a crowd-pleaser.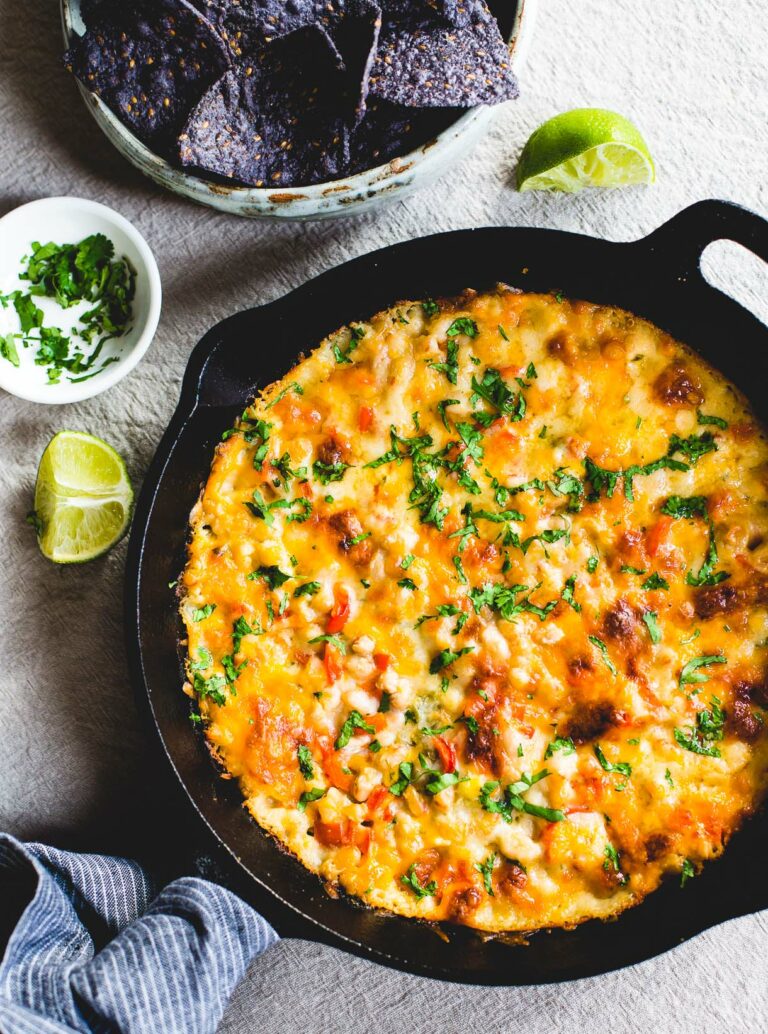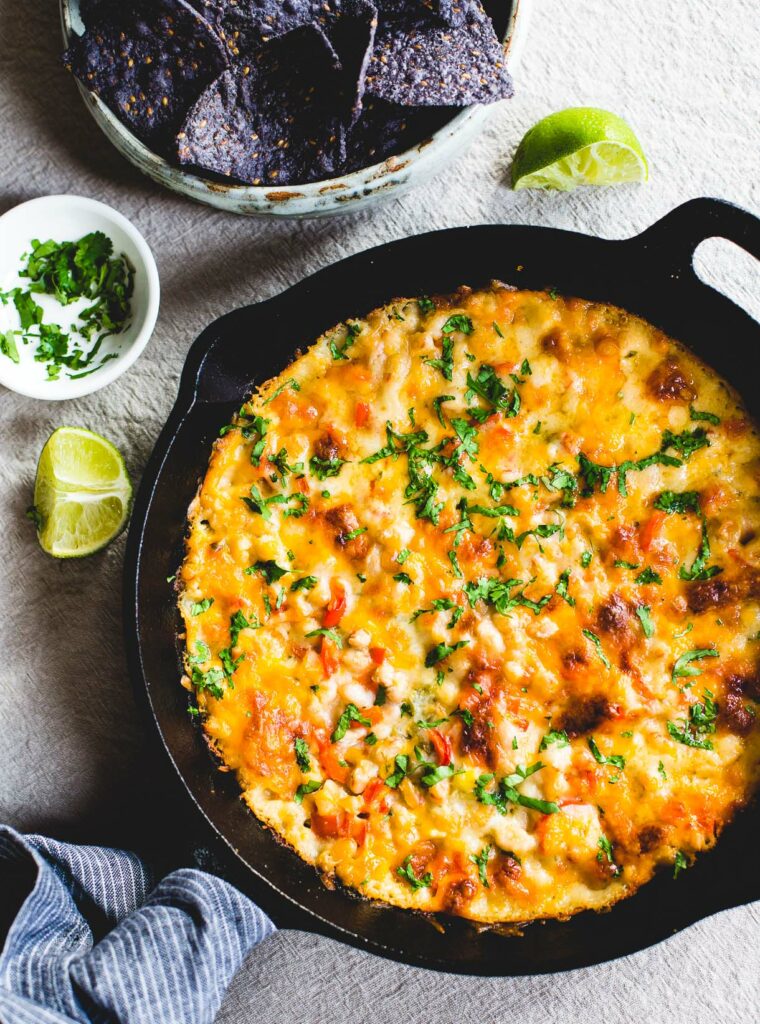 Skillet White Chicken Chili Dip – Heart Beet Kitchen
Casual dining and fun get-togethers are what this Skillet White Chicken Chili Dip recipe is perfect for, so make plenty. It goes FAST!
You may also like this quick recipe for chicken lettuce wraps that we often make.
Where do you like to buy your rotisserie chicken? In our house, we like the ones from Costco. If you have rotisserie chicken recipe ideas to share, please let us know!
PIN Now and Make the Recipes Later!