Looking for cheap ways to use vinegar at home and outdoors? Look no further! This post will provide you with many cheap ways to use vinegar to clean different areas and surfaces.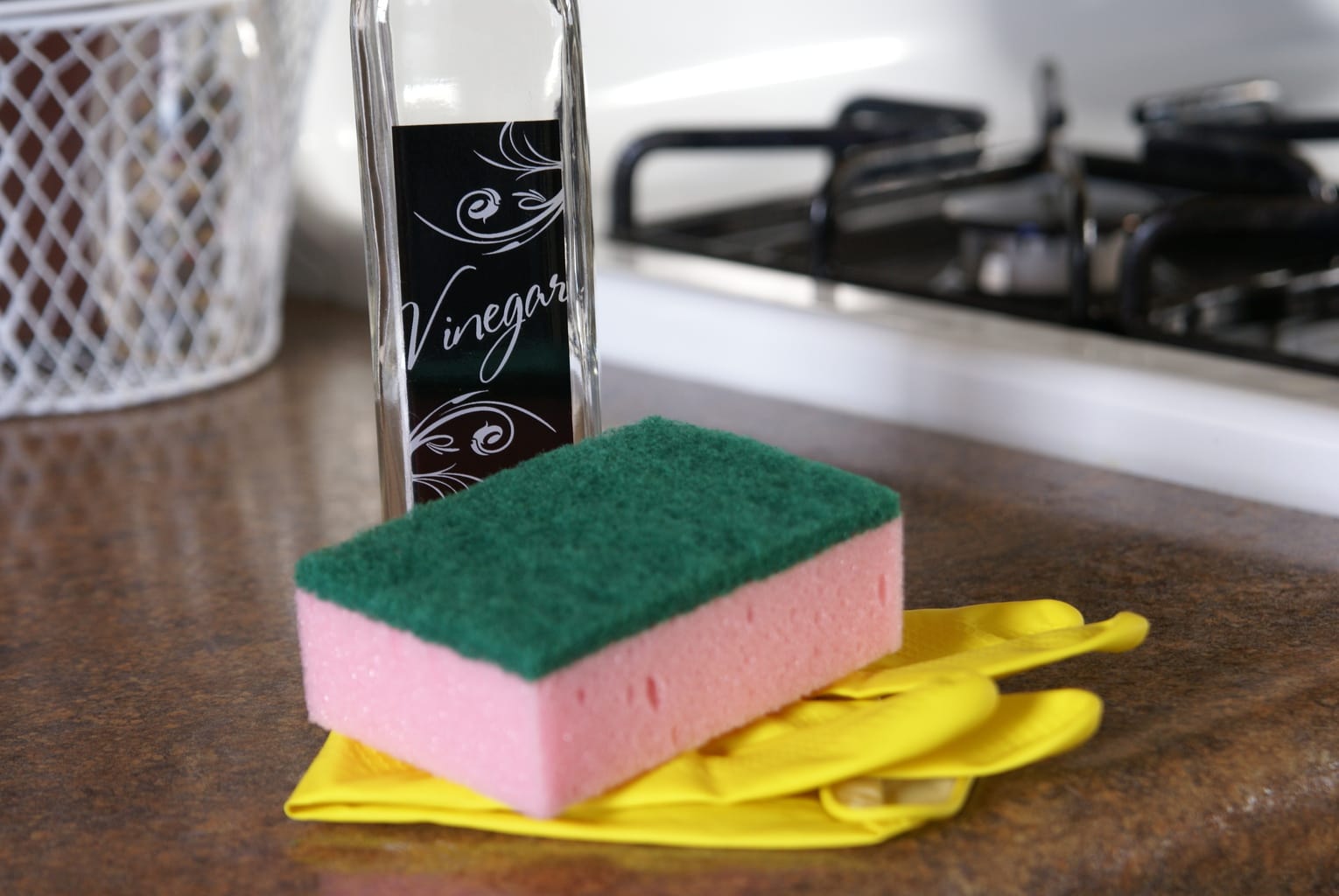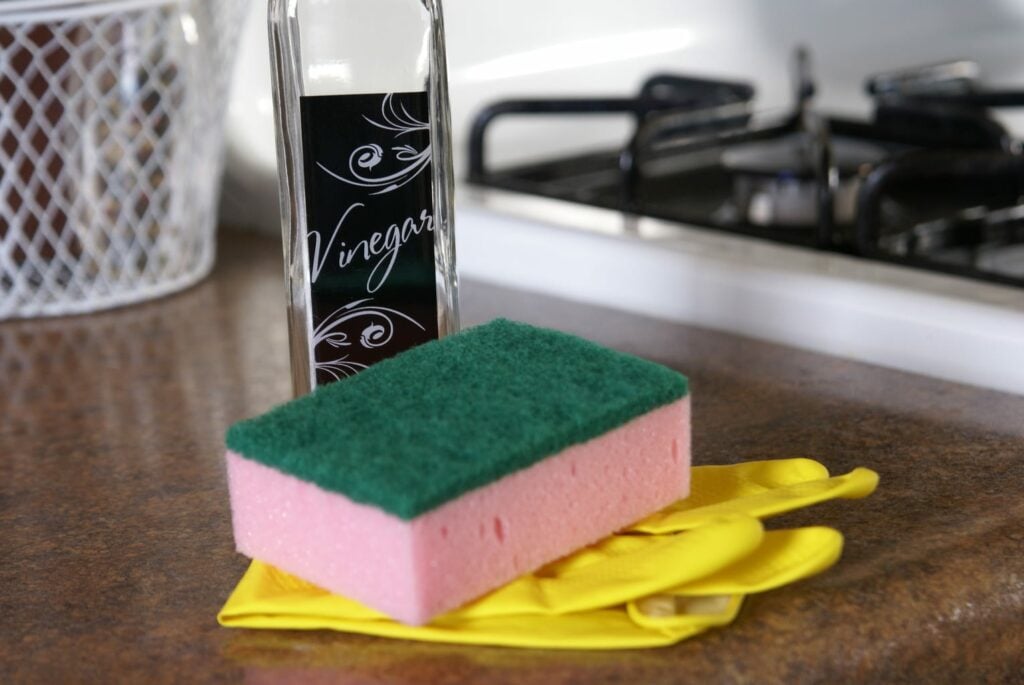 Vinegar is one of my favorite things to buy in bulk. It is such a workhorse around the house. You can use it for so many things and it costs so little. Save money (and toxins) by trying these cheap ways to use vinegar.
As an Amazon Associate, I earn from qualifying purchases.
25+ Genius & Cheap Ways To Use Vinegar
Replace common household cleaners and beauty products with vinegar and water. It's actually pretty surprising just house versatile it is. I prefer white vinegar because it has no color and can be used for so many things.
Pin this post for later and share it with your friends! You'll want to come back and try out all of these ideas.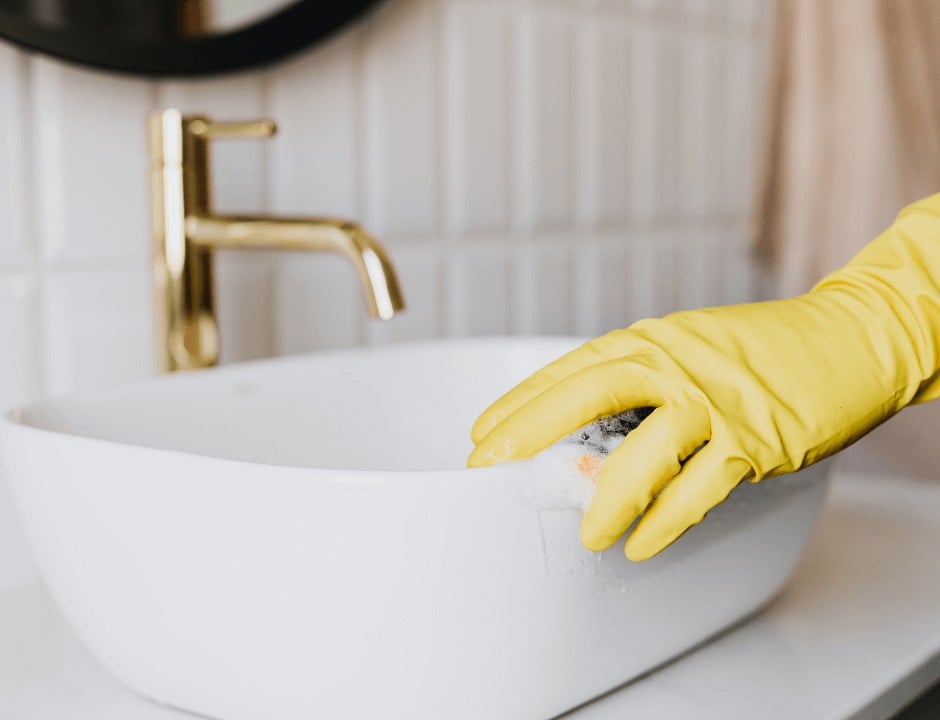 Cheap Ways To Use Vinegar For the Kitchen and Bathroom
Unclog Your Drain
I've personally seen this work and it's so much cheaper than other drain openers. First, heat the white vinegar. Then pour 2-3 teaspoons of baking soda down the drain and follow with the heated vinegar. Wait a few minutes and follow with water.
Clean Your Glass Surfaces
Straight vinegar in a spray bottle works wonders on glass. Just spritz white vinegar on mirrors and clean them with tissue paper for a streak-free shine without having to use ammonia-based cleaners.
Scrub Sinks & Countertops
Baking soda and vinegar are amazing at cleaning soap scum and other residues off sinks and countertops. Make a scrubbing paste for sinks and countertops by mixing baking soda with white vinegar.
Toilet Bowl Cleaner
All you have to do is let the vinegar soak in the toilet and it loosens up all the filth, so you can wash it out with no effort. Let 2 cups of vinegar sit in the toilet for a few hours before you clean the toilet; it will do most of the tough work for you and disinfect all at once.
Deodorize The Garbage Disposal
Use vinegar to get rid of bad odors from your garbage disposal. Pouring vinegar into your garbage disposal will remove bad odors. Just dump some white vinegar down into the disposal – simple!
Clean Your Dishwasher
Yup, soap or hard water residue will slow down your dishwasher, but vinegar can help! Just fill the detergent compartment with vinegar and run the dishwasher on an empty load.
Clean Your Refrigerator
Mix together a 50/50 combination of vinegar and water and use it to wash down the shelves of your fridge. It will smell great too!
Brighten Coffee & Tea Cups
Don't worry about coffee stains in your cups. Just gently scrub stains with equal parts vinegar and salt (or baking soda) and you'll see the stains wash away.
Plastic Food Storage Container Stain Remover
Soak your stained food containers with it and watch the stains go away.
Tarnished Brass or Pewter
A 50/50 mixture of white vinegar and table salt makes a paste that is perfect for cleaning tarnished brass or pewter.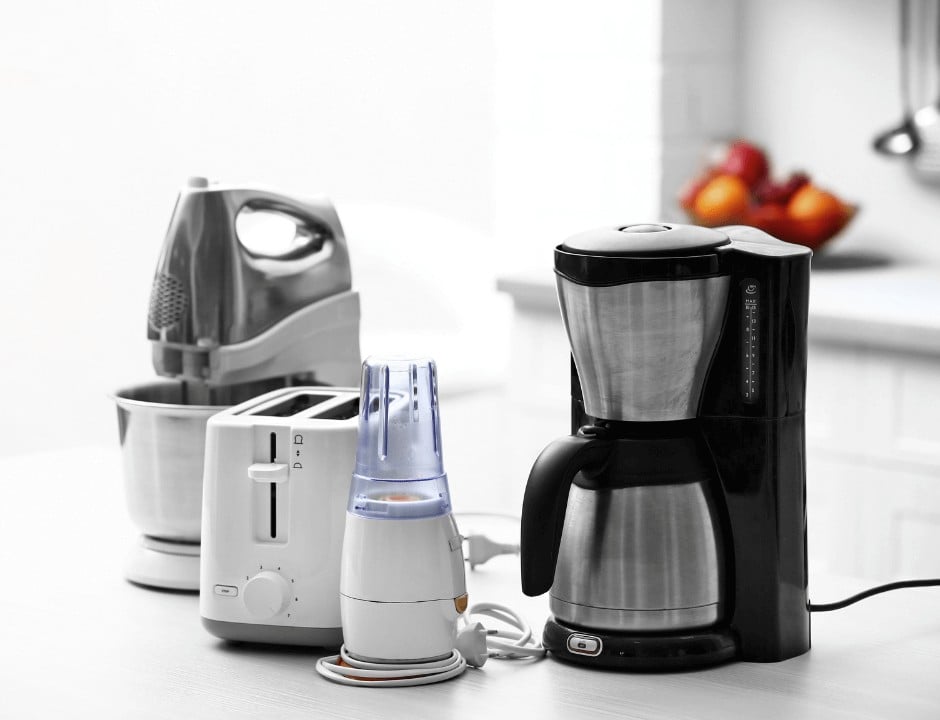 Ways to Use Vinegar on Your Appliances
Easily Remove Food from the Microwave
Loosen stuck-on food particles in the microwave by boiling 1/2 cup of water and 1/2 cup of white vinegar in a microwave-safe bowl. Then, it's so easy to just wipe away the mess.
Cut Grease on Appliances
In addition to the grill, it can cut the grease on your stove, oven, and other kitchen appliances. Just wipe the inside or top with white vinegar.
Coffee Maker Cleaner
If you have a Keurig or similar single-cup coffee maker, run 2 cups of white vinegar through it monthly to keep mineral deposits from forming and help your coffee machine run great. This also works fantastic for multi-cup coffee makers too.
Prevent Cracked Eggs
One of the most frustrating things about boiling eggs is putting them in the pot and hoping they don't crack. Add two tablespoons of white vinegar to the boiling water. The eggs will stay intact, and the shells will peel off more easily when you're ready to eat them.
Fruit & Vegetable Rinse
Add 2 tablespoons white distilled vinegar to one-pint water. Use the mixture to wash fresh fruits and vegetables, then rinse thoroughly. The solution kills more pesticide residue than pure water.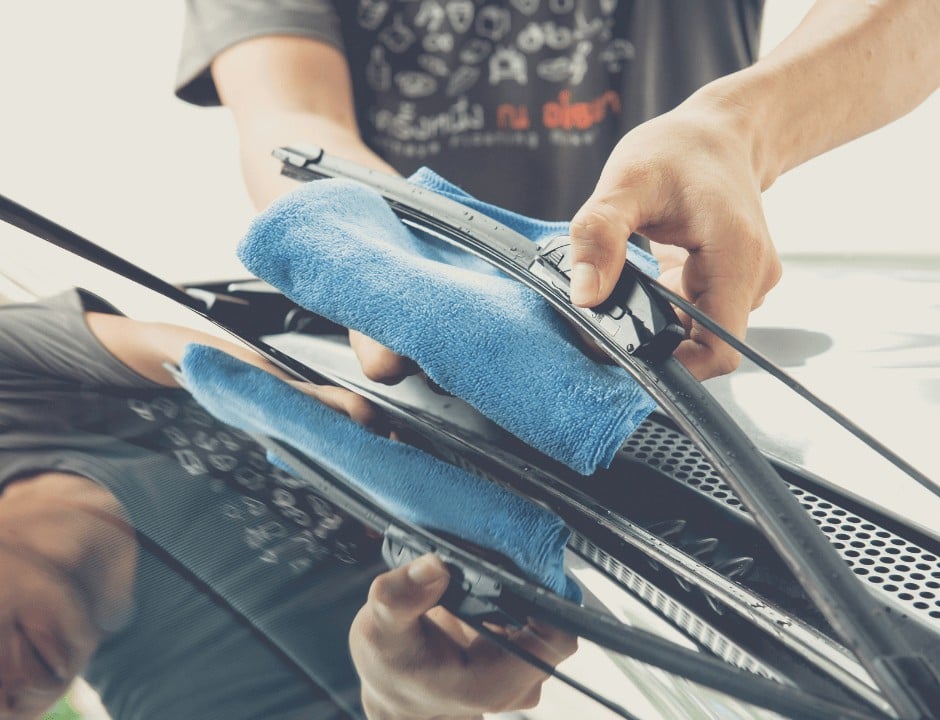 For Car Use
Use as Car Windshield Washer Fluid
Use vinegar to replace your car's windshield washer fluid! Just put a 50/50 mixture of warm water and white vinegar into your windshield washer fluid storage. It works great!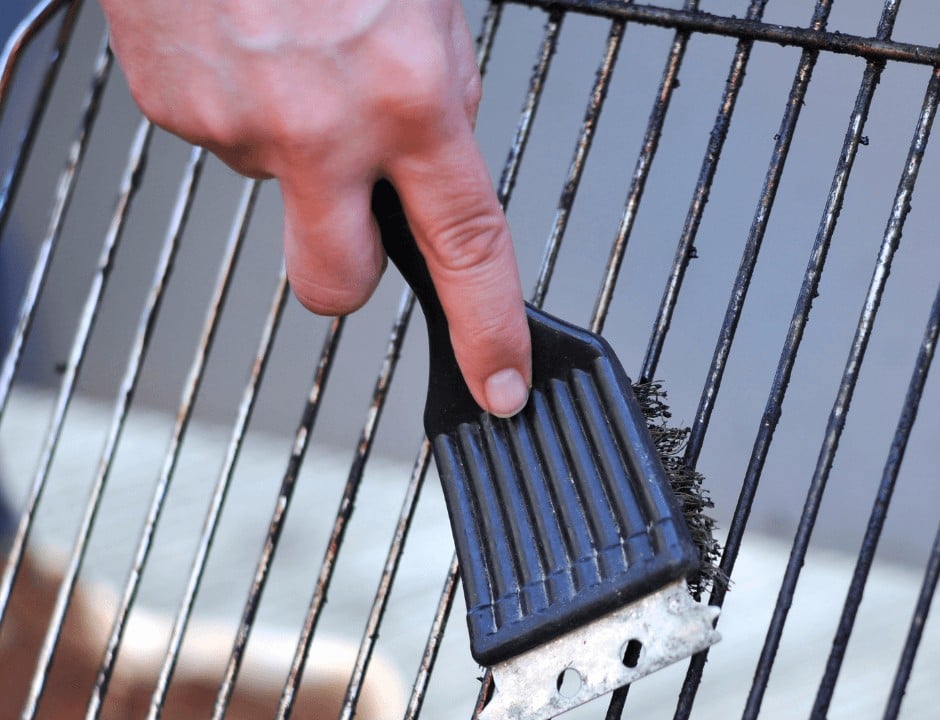 For Outdoor Use
Grill Cleaner
Vinegar can also loosen up the grime and buildup off of your grill. Just pour vinegar over the grates and use your grill brush to scrape it away.
Weed Killer
No more harmful chemicals! Pour white distilled vinegar on the weeds growing in the cracks of your walkway and driveway. Saturate the plant so the vinegar reaches the roots.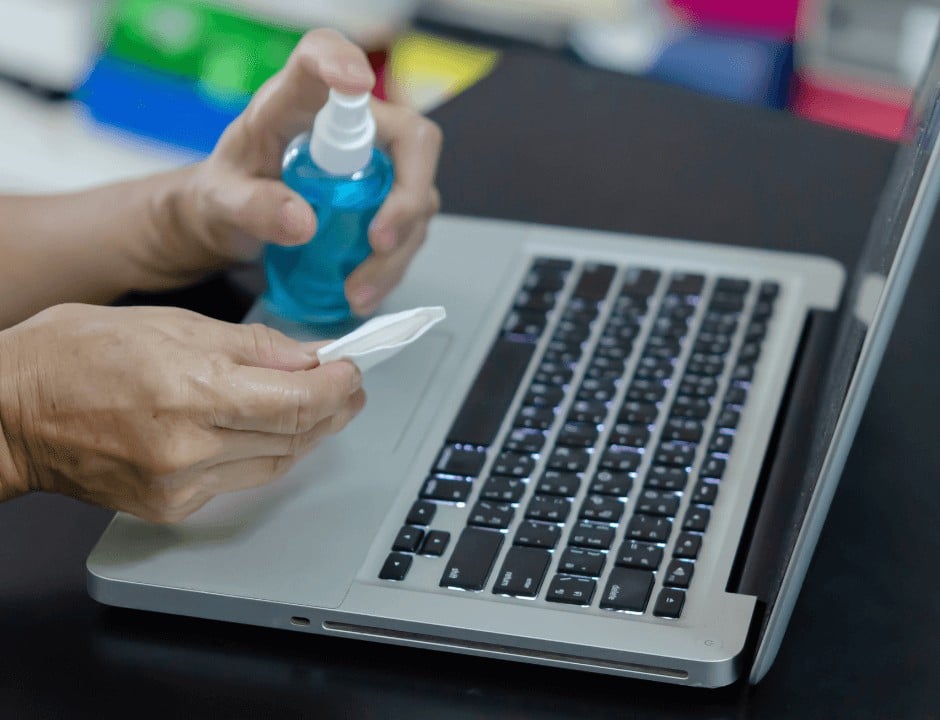 For Devices
Computer Keyboard & Monitor Shine
Next, use a 50/50 mixture of vinegar and water to make your computer monitor and keyboard look new. Wipe them down with a cloth damp in the mixture. This helps get rid of sticky fingerprints and other gunk.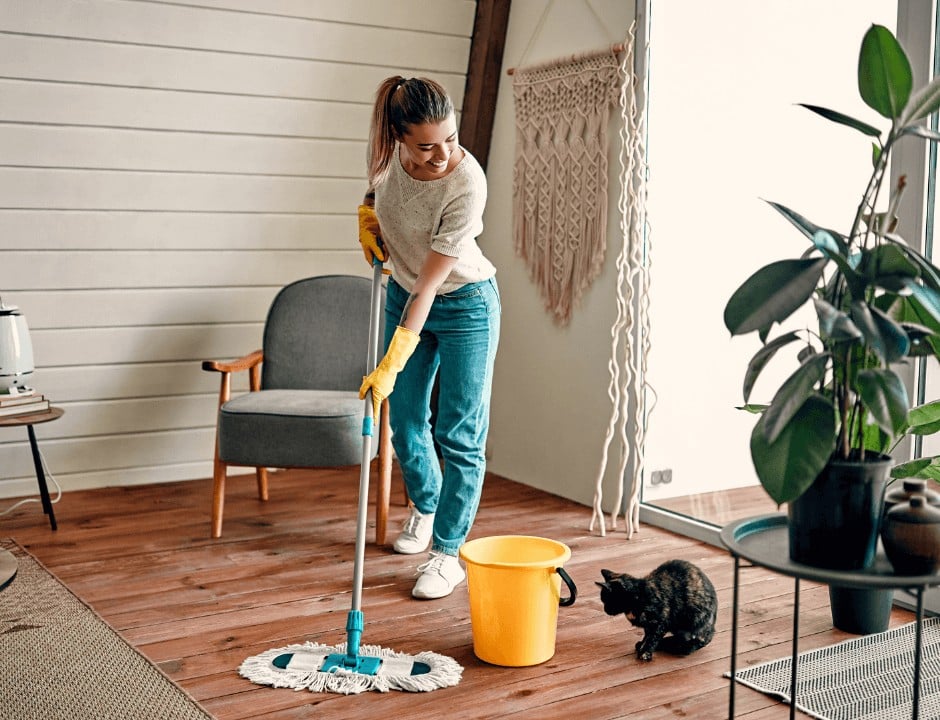 Cheap Ways To Use Vinegar in Different Areas at Home
Disinfect Common Areas
Wipe down doorknobs and faucets with half water, and half vinegar mixture. This will disinfect the surfaces.
Eliminate Odors
Those plastic containers with funky smells are no match for vinegar! Swab plastic containers with a cloth dampened with the liquid.
Kill Litter-Box Odor
Enjoy cats and make their boxes not stink! Eliminate bad smells by pouring a half-inch of white distilled vinegar into the empty litter box. Let stand for 20 minutes, then rinse with cold water and fill with your favorite litter.
Remove Sticker Residue
Trying to remove stickers off products – like jars – is pretty difficult, but vinegar can speed up the process. Apply it to the sticky gunk, wait a few minutes, and then wipe it away.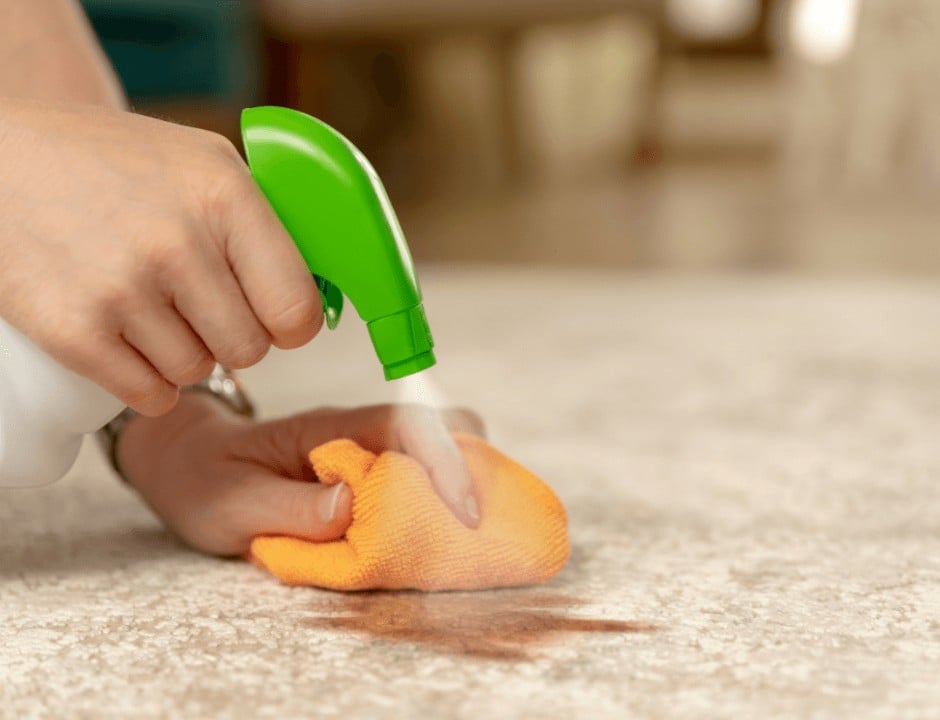 Cheap Ways To Use Vinegar on Clothes and Other Fabrics
Remove Antiperspirant Stains On Clothes
Easily use vinegar to get rid of clothes stains. Rub clothes gently with vinegar to get rid of scorch stains or antiperspirant marks on shirts.
Rid Carpets of Stains
You'll need to make a paste that you can rub into the carpet. This will lift the stain. The paste is made with 2 tablespoons white distilled vinegar and ¼ cup salt or baking soda. Rub into the stain and let dry. Vacuum the residue the next day. (Always test an out-of-sight part of the carpet first.)
Kill Static Cling
To make your clothes stop clinging to you, just add vinegar to the washing machine. Add ½ cup of white distilled vinegar to your wash cycle because the acid reduces static and keeps dryer lint from sticking to your clothes.
Get Stains Out of Old Socks
Soak old socks and sweaty clothes in a vinegar solution. Add 1 cup of white distilled vinegar to a large pot of water, bring to a boil, and drop in the stained clothes. Let them soak overnight, and in the morning stained clothes are fresh and bright. I love to use vinegar in the washing machine, it really helps brighten clothes and removes bad smells.
Ways To Use Vinegar in Your Personal Care
Anti-Itch
Use vinegar on your skin, too! Vinegar can help bug bits stop itching, too! Dab a cotton ball soaked in white vinegar on mosquito bites and insect stings. It will stop them from itching and help disinfect the area so they heal faster.
Whiten Teeth & Help With Bad Breath
Amazingly, you can fight bad breath and whiten your teeth with a little bit of vinegar. Just brush your teeth once a week with white distilled vinegar. To do this, dip your toothbrush into the vinegar and brush thoroughly.
Extend the Life of Nail Polish
Before you apply your favorite polish, wipe your nails with a cotton ball soaked in white distilled vinegar. The clean surface will help your manicure last.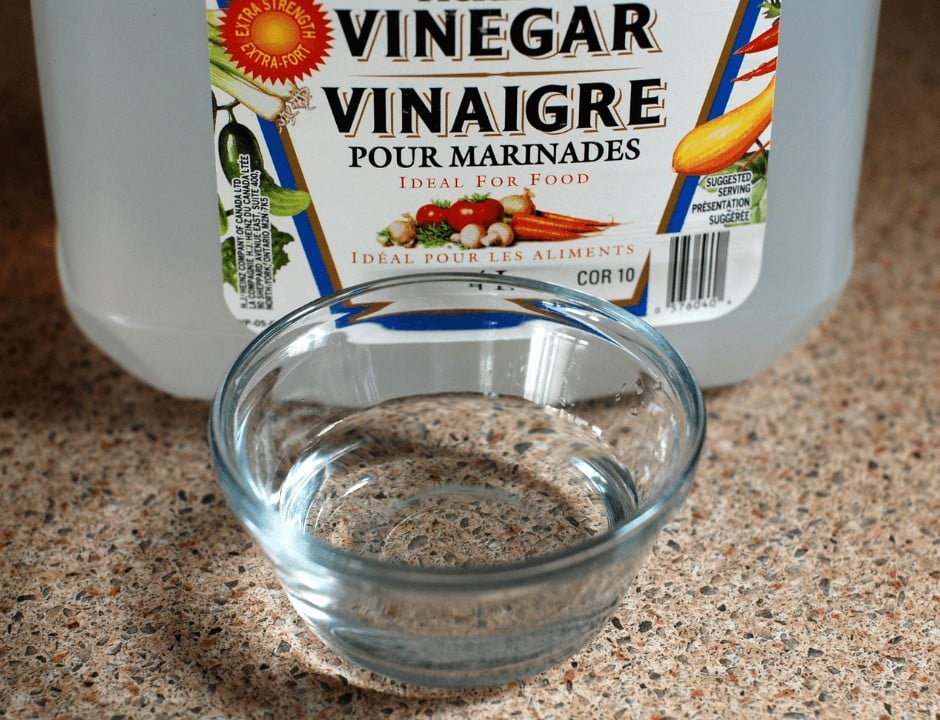 Vinegar Safety Tips
Remember from science class that a baking soda and vinegar mixture will bubble up and become unstable. Do not store it in a closed container or it could explode!
Never mix vinegar with bleach OR Hydrogen Peroxide!
I love all the cheap ways I can use vinegar around the house. I always enjoy hearing what works for you, so leave a comment and tell me your favorite use for it around the house, and be sure to look for me on Pinterest for lots more tips.
You Might Also Like
PIN for Later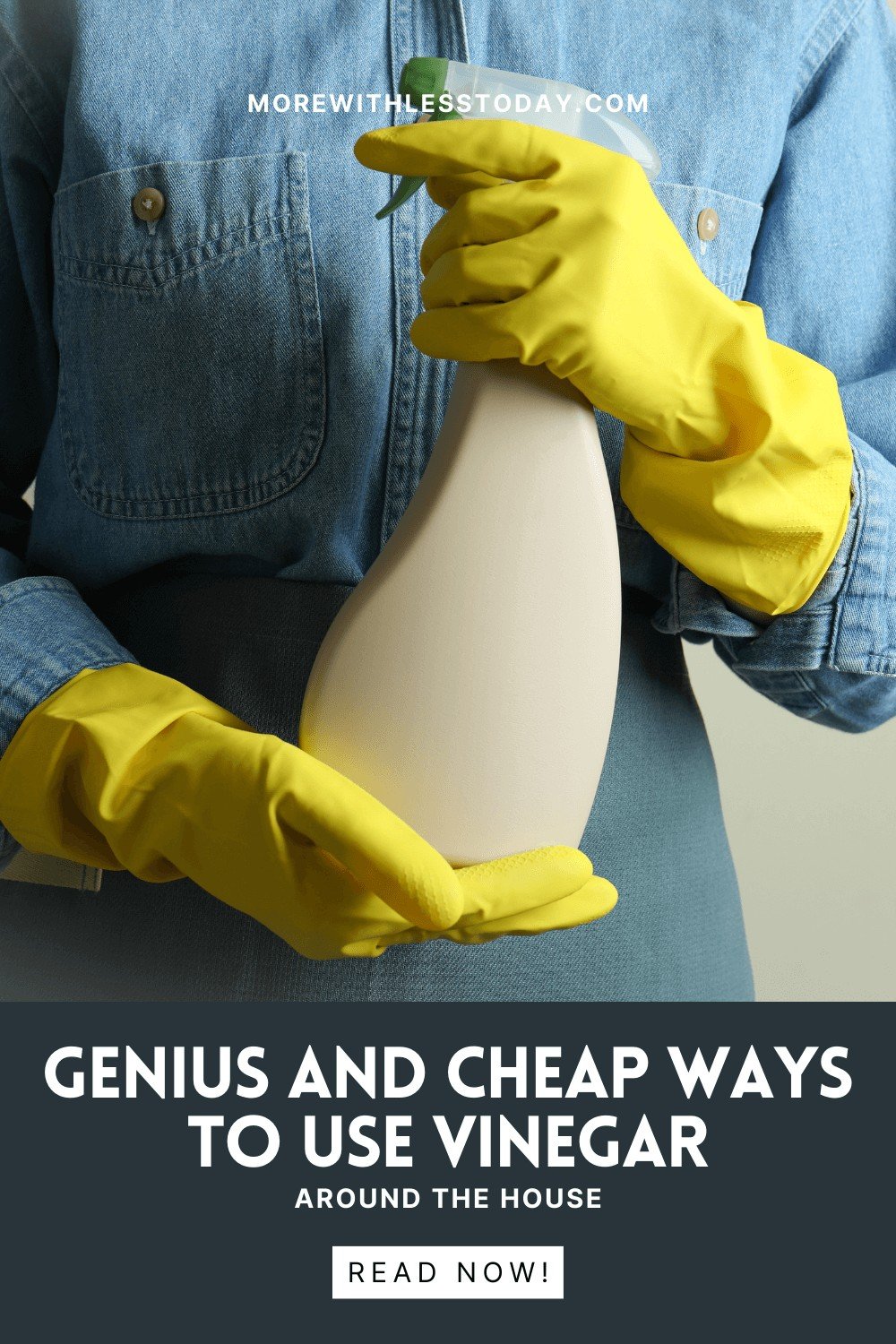 Don't forget to share this post with your friends and loved ones. If you are on social media, I would love to connect with you on Facebook, Instagram, Pinterest, or Twitter. Just click on the links to visit my profile. Leave a message and I will follow you back!