I love Valentine's Day and making homemade treats to celebrate. These Cinnamon Valentine Candy Kisses are an easy delicious little treat and would make a wonderful edible gift for someone you love this Valentine's Day. When I think about Valentine's Day candy, I think cinnamon but these candy kisses could be made in a variety of flavors including peppermint, strawberry, raspberry, and more.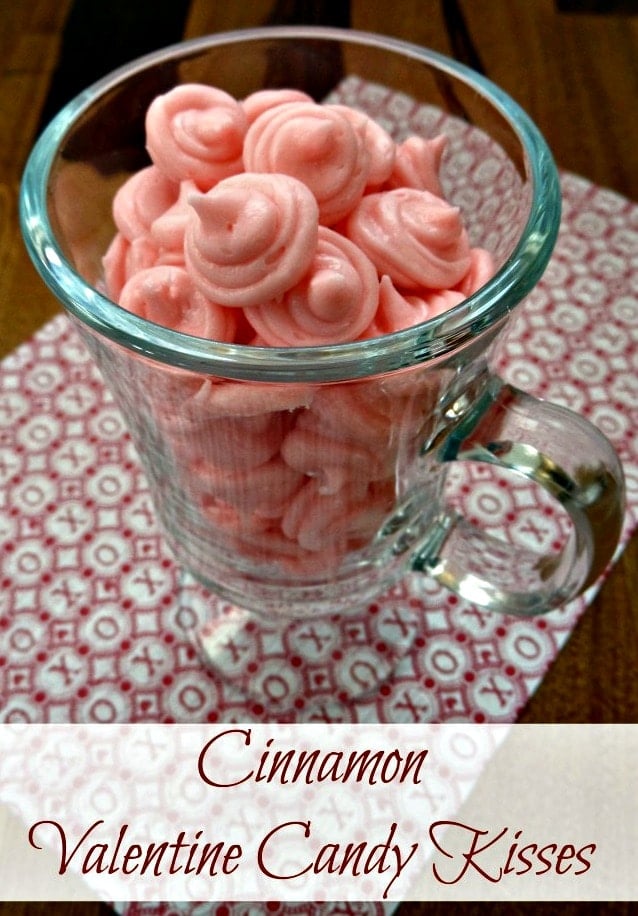 Cinnamon Valentine Candy Kisses
Ingredients:
5 oz cream cheese softened
2 1/2 cups of powdered sugar
Cinnamon flavoring (a few drops goes a long way)
1 tbsp meringue powder
Piping bag fitted with a large round tip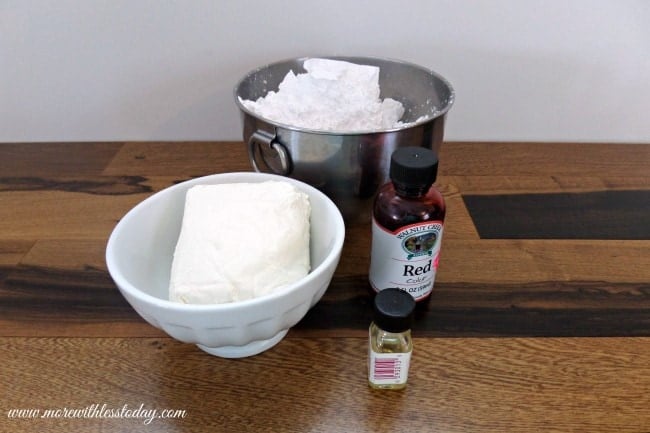 Instructions:
Add the cream cheese and cinnamon flavoring to your mixing bowl. Blend until creamy.
Add the powdered sugar and meringue powder and continue mixing until the mixture is creamy and forms stiff peaks.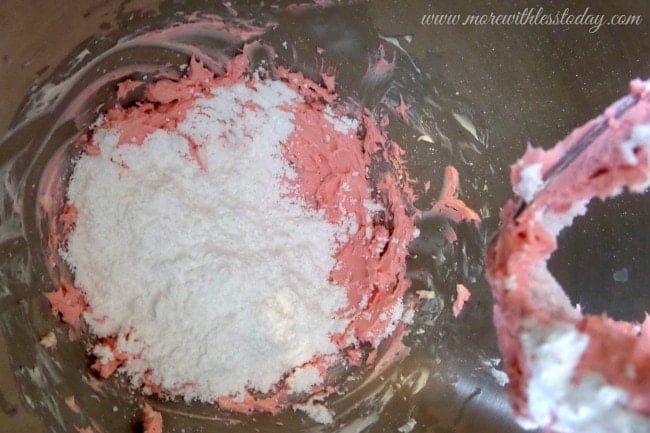 Transfer the mixture to a piping bag fitted with a large round tip. You could also use a star tip if you want more texture.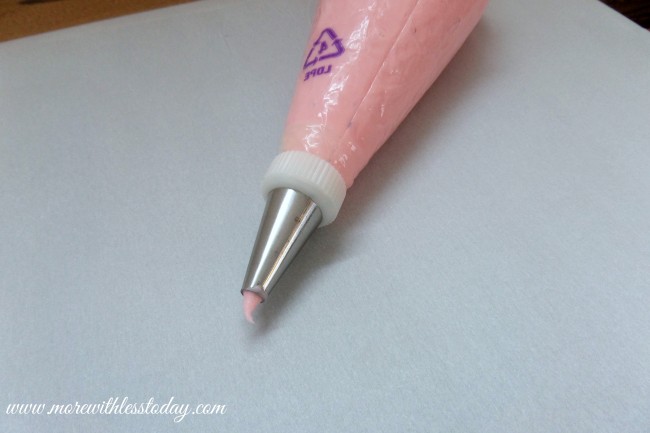 Pipe a small amount of the cream cheese mixture onto a piece of parchment paper, forming a candy kiss.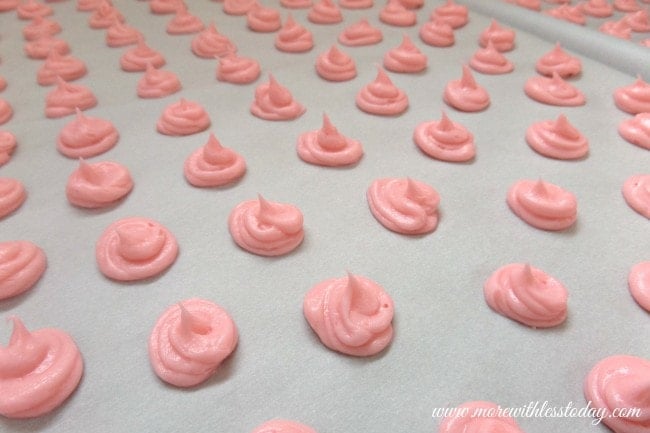 Let the cinnamon kisses set at room temperature for approximately an hour. Transfer to the refrigerator for an hour.
Remove the kisses from the refrigerator and carefully transfer them to a bowl or jar.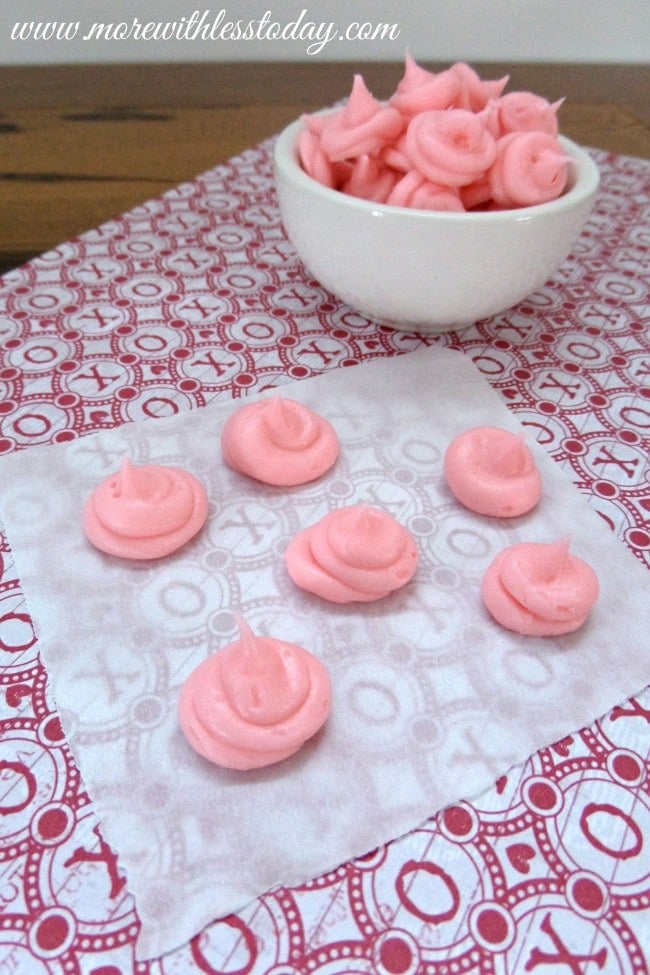 Store these little candy kisses in the refrigerator for a week or in the freezer for up to a month.
Place them in a glass coffee mug or pretty glass jar, attach a ribbon and tag for a tasty and beautiful gift for your Valentine!
Do you have a favorite edible gift you give for Valentine's Day or other holidays? I think these are a fun alternative to store-bought candies, cookies, or other sweet treats.
More Valentine's Day Ideas
Recipes for Valentine's Day – Yummy Sweets and Treats
Easy Valentine's Day Baking Recipes
Adorable, Inexpensive Valentine's Day Home Decor from Target, Walmart, Amazon and Kohl's
Valentine's Day Gift Ideas for Your Special Someones – Him. Her, Kids, Teens and Tweens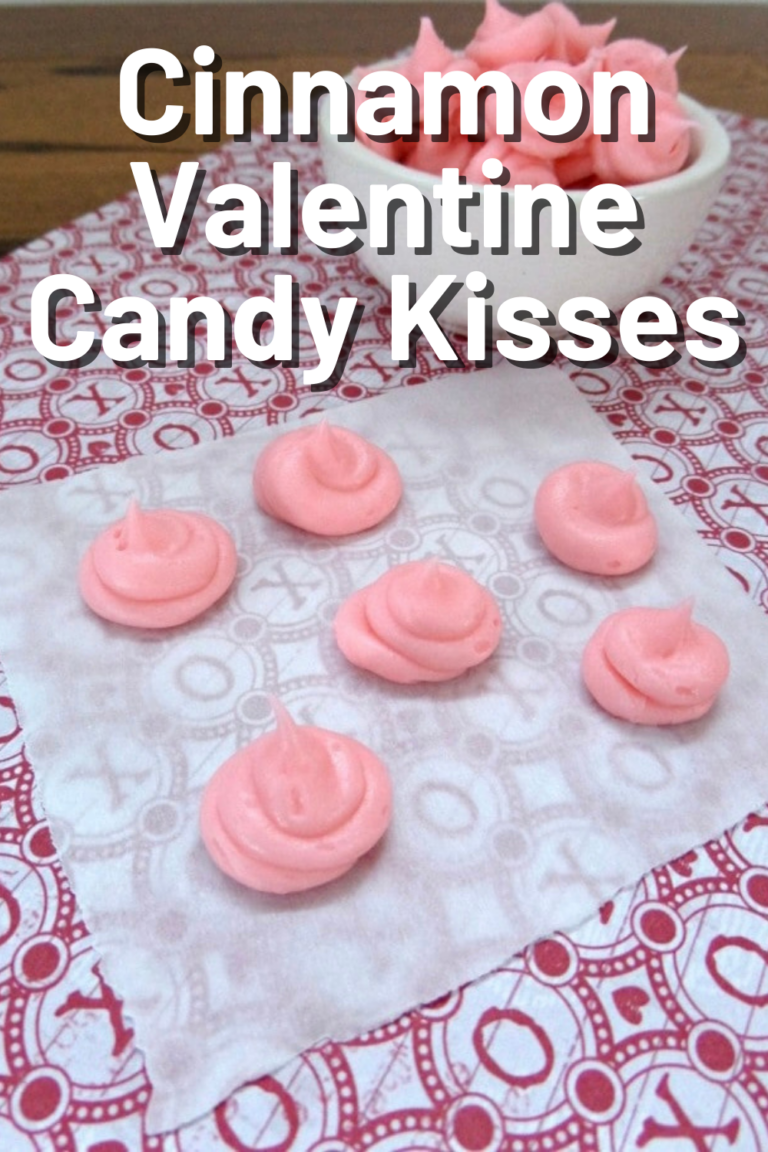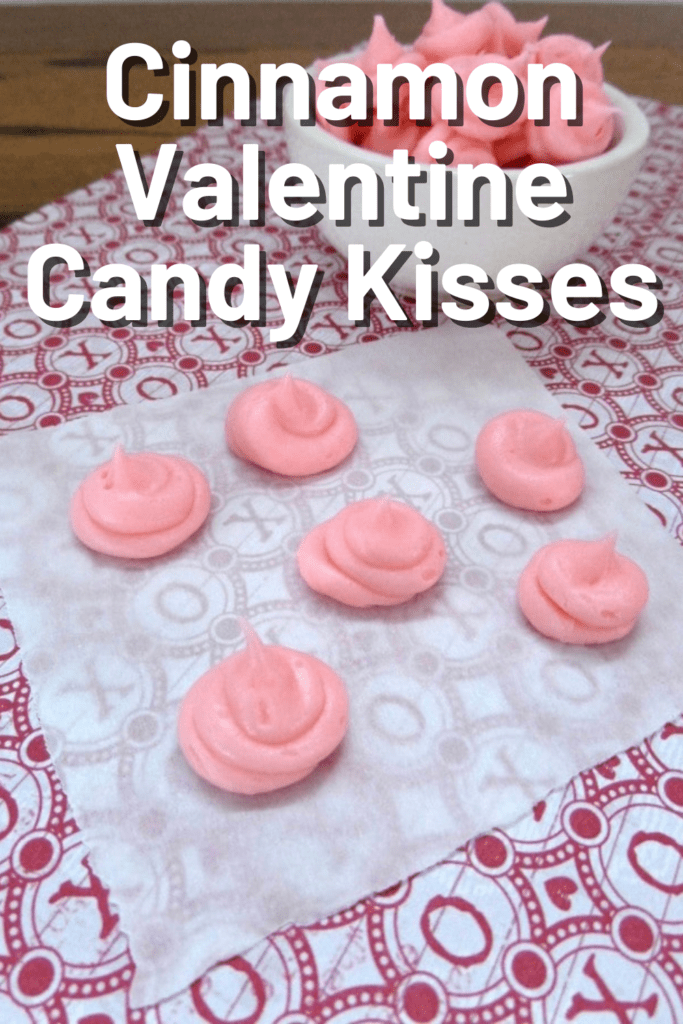 Are you on Pinterest? Follow More With Less Today on Pinterest for more ideas.