I love Valentine's Day and making homemade treats to celebrate. These Cinnamon Valentine Candy Kisses are an easy delicious little treat and would make a wonderful edible gift for someone you love this Valentine's Day.
When I think about Valentine's Day candy, I think cinnamon but these candy kisses could be made in a variety of flavors including peppermint, strawberry, raspberry, and more.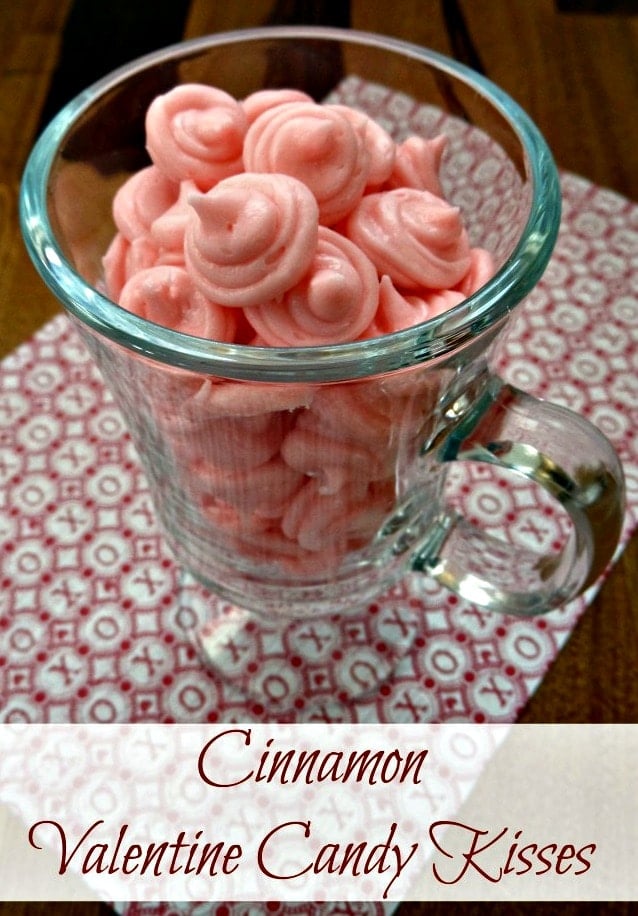 As an Amazon Associate, I earn from qualifying purchases.
Cinnamon Valentine Candy Kisses Recipe
Ingredients:
5 oz cream cheese softened
2 1/2 cups of powdered sugar
Cinnamon flavoring (a few drops goes a long way)
1 tbsp meringue powder
Piping bag fitted with a large round tip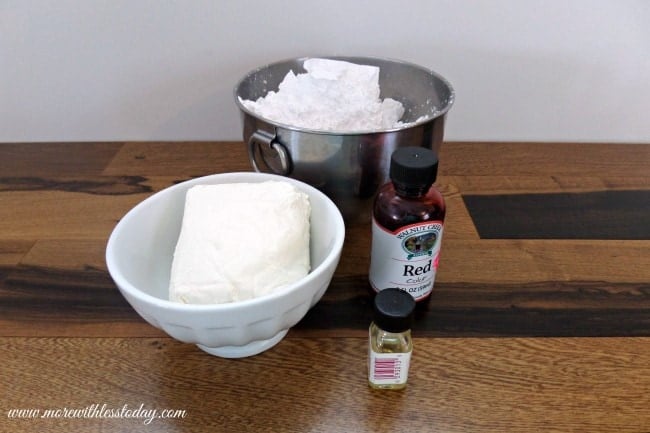 Instructions:
Add the cream cheese and cinnamon flavoring to your mixing bowl. Blend until creamy.
Add the powdered sugar and meringue powder and continue mixing until the mixture is creamy and forms stiff peaks.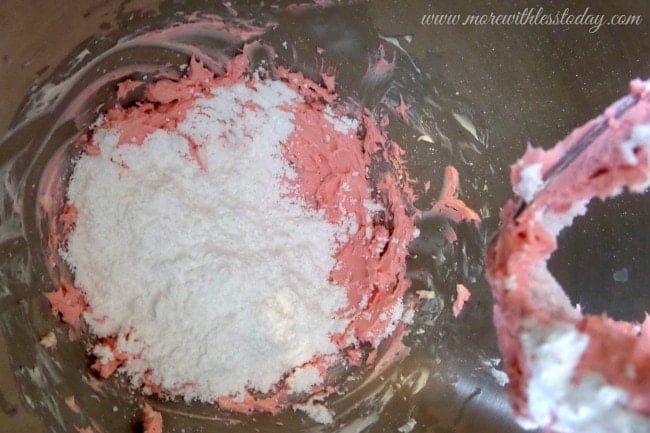 Transfer the mixture to a piping bag fitted with a large round tip. You could also use a star tip if you want more texture.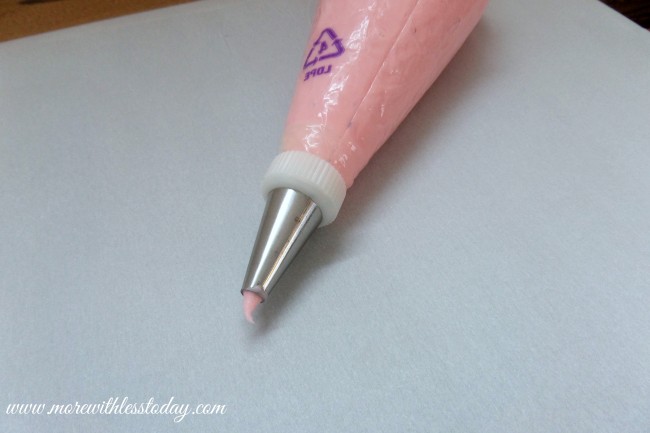 Pipe a small amount of the cream cheese mixture onto a piece of parchment paper, forming a candy kiss.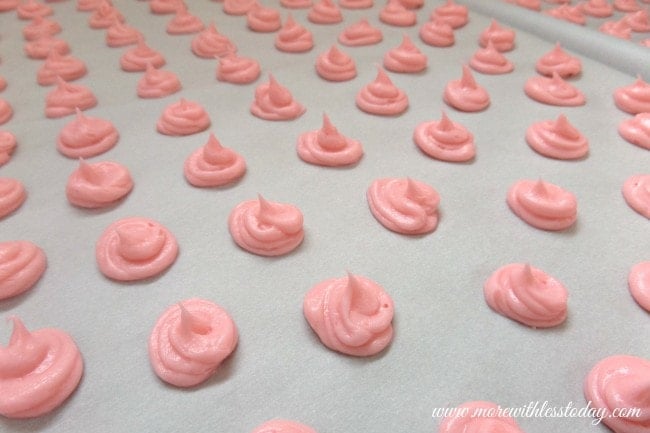 Let the cinnamon kisses set at room temperature for approximately an hour. Transfer to the refrigerator for an hour.
Remove the kisses from the refrigerator and carefully transfer them to a bowl or jar.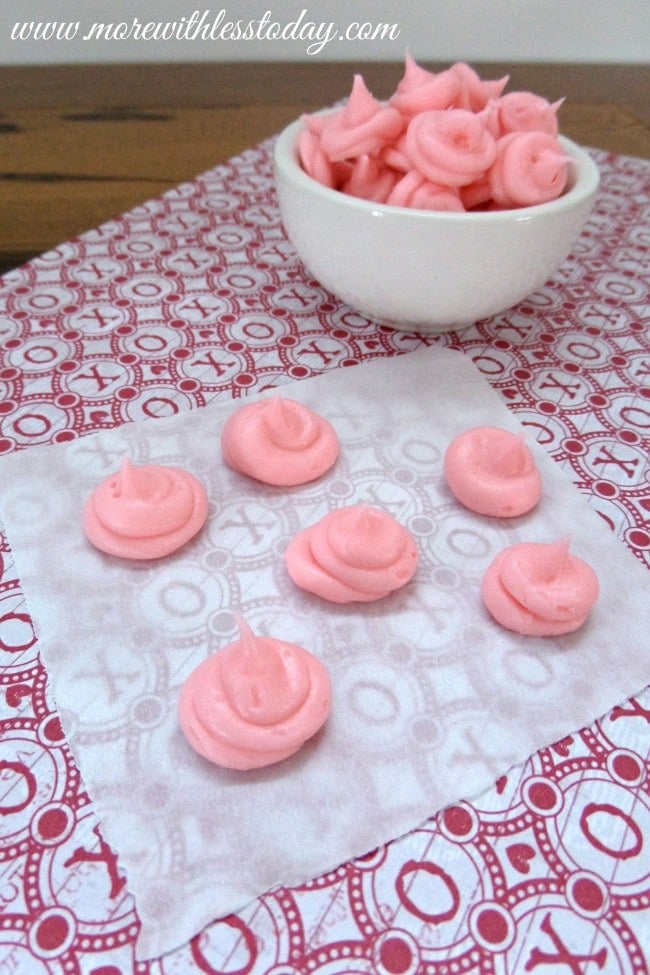 Store these little candy kisses in the refrigerator for a week or in the freezer for up to a month.
Place them in a glass coffee mug or pretty glass jar, and attach a ribbon and tag for a tasty and beautiful gift for your Valentine!
Do you have a favorite edible gift you give for Valentine's Day or other holidays? I think these are a fun alternative to store-bought candies, cookies, or other sweet treats.
More Valentine's Day Ideas
Recipes for Valentine's Day – Yummy Sweets and Treats
Easy Valentine's Day Baking Recipes
Grocery Prices, Ugh.
Here are a Few Easy Tips to Save You Some Dough!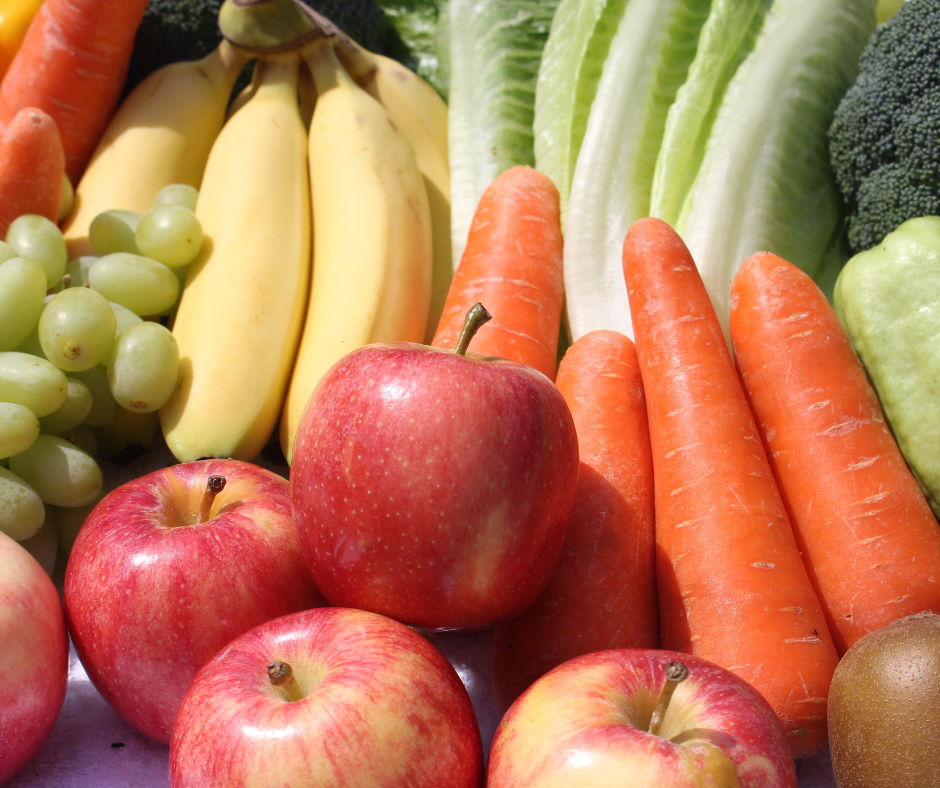 Stretch your dollars on groceries and household necessities with online coupons right on Amazon. Have you checked this section for current Amazon coupons? They change them up often. It could not be easier to save a few dollars.
As an Amazon Associate, I earn from qualifying purchases.
Use Amazon Coupons for Groceries, Food, and Household Items
Amazon has a dedicated section for coupons that you can electronically "clip" and use. Head over to the coupon hub to look for what you need that's on sale. Click on the item with a coupon box next to it then the discount will be applied at checkout.
"Discounts applied at check out or on first subscription. Some coupons may only be available to Prime members. Coupons may be subject to a maximum dollar value, which will be reflected at checkout if applicable. Some restrictions apply."
Making the Most from Your Amazon Prime Membership (try it for free)
Join Amazon Prime
Try Amazon Prime for FREE with a one-month free trial. After one month, you can decide if the cost of the membership makes sense for you and then cancel before you get charged for the membership. You do need to enter a credit card to access the free month so write the ending date on your calendar and set up an alert so you can decide if you want to keep it or cancel right before your free month is up.
Try Amazon's Subscribe & Save Feature
Have you ever tried Amazon's Subscribe and Save feature? It will save you at least 5-15% on your reoccurring purchases. Plus you won't run out which is especially helpful these days. I use this for our favorite snacks, dog food, vitamins, household supplies, and more. You can pause or cancel orders easily from inside your account.
Save at Whole Foods Market
Find lots of exclusive weekly deals all over the store, and save an extra 10% on hundreds of sale items. Keep up to date on featured Prime Member Deals every week.
Skip the trip to the store
With Amazon Fresh, get 2-hour delivery on just about anything. Check here for availability in your area.
Here are 30+ Tips to Save More at the Grocery Store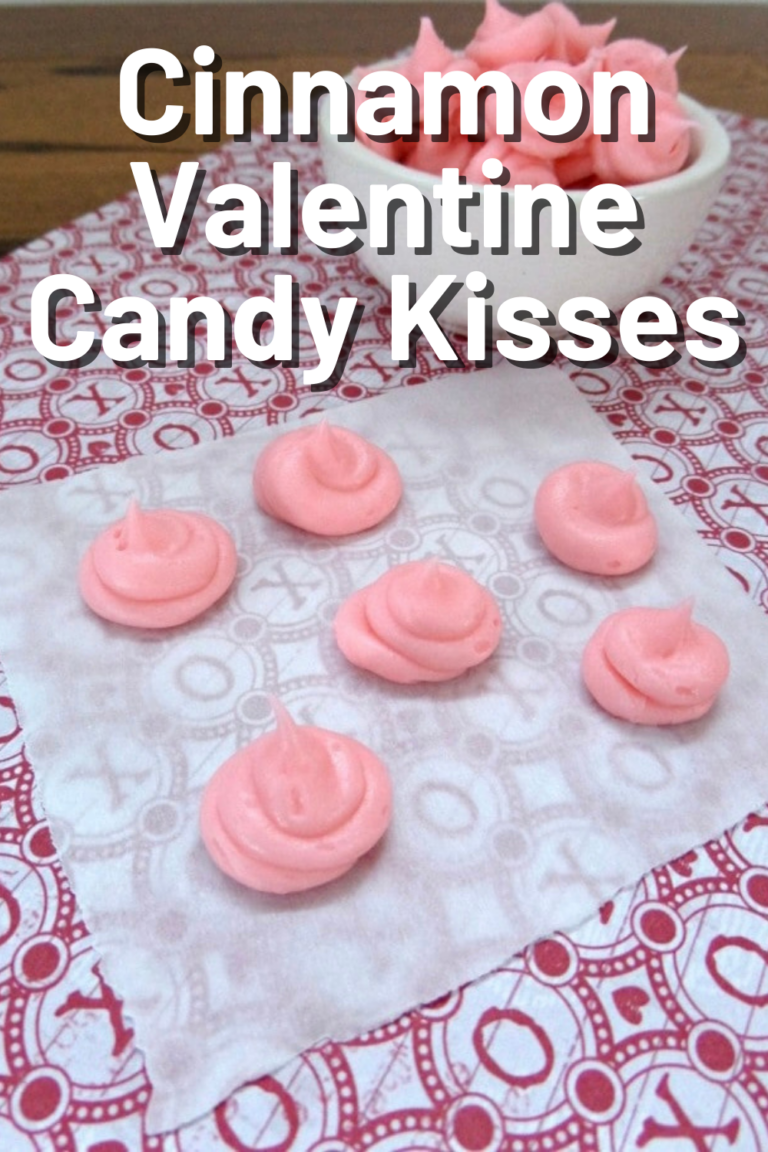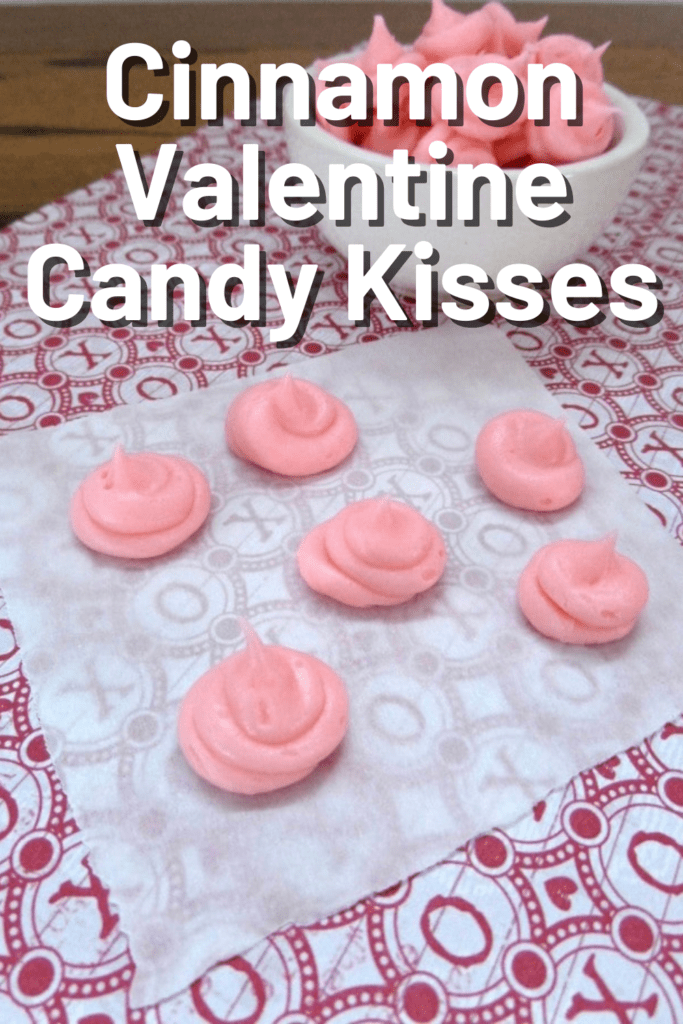 Are you on Pinterest? Follow More With Less Today on Pinterest for more ideas.