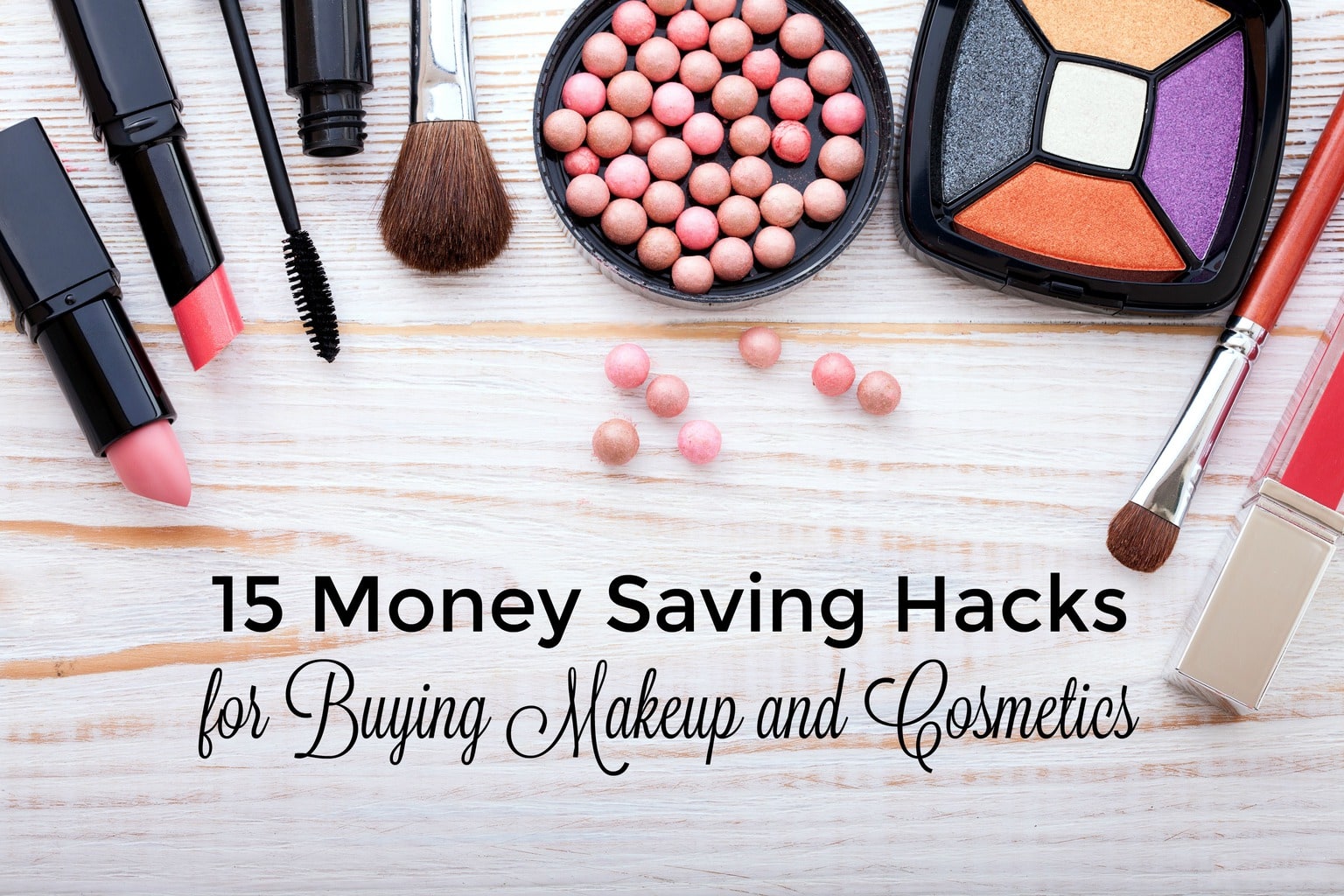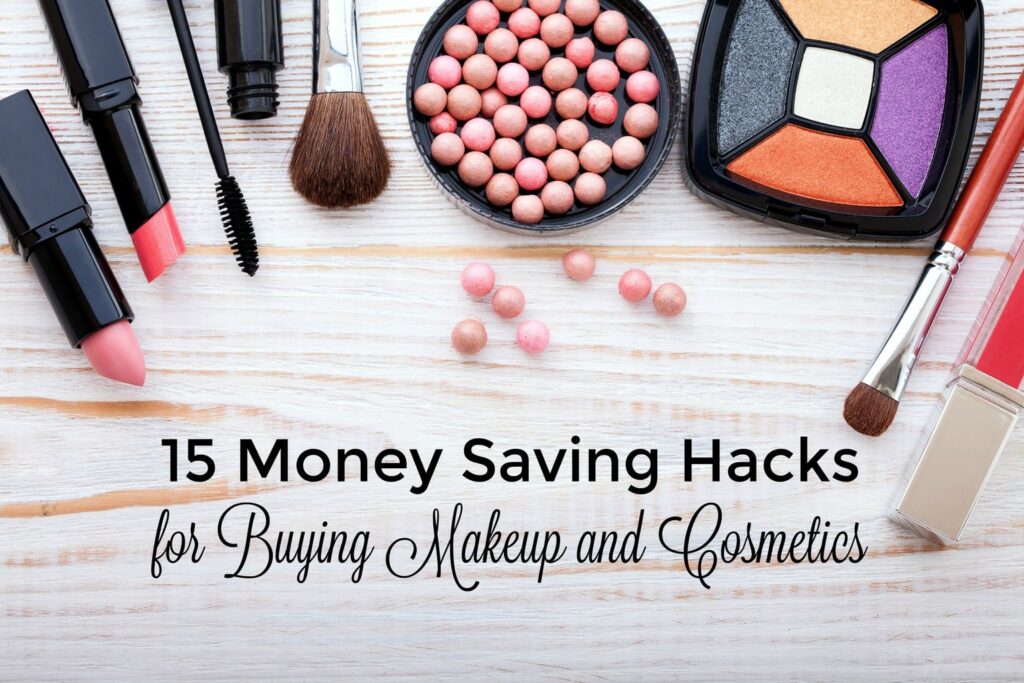 Do you overspend on makeup? Do you have a drawer full of cosmetics and beauty products that you are not using? I'm a frugalista but sometimes a new lipstick or eyeshadow can be an inexpensive treat. I found easy ways to save money on makeup and cosmetics.
I recently wrote a guest post for Dealspotr and included 15 Money-Saving Hacks for Buying Makeup and Cosmetics. See the entire post here.
Easy Ways to Save Money on Makeup and Cosmetics
Buy a Discounted Gift Card
Raise.com, GiftCardMall, Cardpool and more are featured on Dealspotr under the Gift Card tab. Simply go to the search bar and find the best deals for that day and purchase a discounted gift card to use for your makeup and cosmetic purchases. Discounts of 10 – 20% are not uncommon and it's a smart way to stretch your dollars ahead of a purchase for both online purchases and in-store shopping.
Shop the Sunday Ads
Never head out to the drug store or department store without first checking their Sunday ads. Places like CVS, Walgreens, and Target tend to have buy 1 and get 1 for 50% off. For products like mascara that need to be replaced several times a year, this is a great time to stock up.
Use Printable Coupons
Knowing the brand of cosmetics you want will help you to find online printable coupons. Search online for "Maybelline printable coupons" and then print out those coupons and remember to take them with you. In most instances, you can combine manufacturer's coupons with sales and in-store coupons.
Price Match
Bring in a store ad from a competitor and ask the store to price match. Inquire at the customer service desk or check their website online. Price matching policies are usually found under FAQ.
Join Loyalty Programs, Email Lists & Newsletters
Use a separate email for your deals and coupons and search that account for what you need before you shop. Many department stores and beauty product stores will give you a discount or freebies for your birthday so be sure and include the date when you sign up. Sephora, Ulta, Sally Beauty and CVS are just a few popular places to get rewarded for your loyalty.
Follow Along on Social Media
Follow your favorite brands on social media. Often they will offer special promotions or early access to deals to fans on their Facebook, Twitter and Instagram pages.
Stock Up on Holiday Sets
Right before and right after the holidays are the best times to stock up on your favorite products sold in gift sets.
Shop During Bonus Time
If you like Estée Lauder, Clinique, and Lancome, they often have bonus items with your purchase. You can follow the site Gift With Purchase Addict to track the dates and the participating stores.
Try and Compare
YouTube is full of beauty bloggers who test and compare expensive brands and cheaper options. There are popular drug store versions for products from Benefit, Stila, MAC, Bobbie Brown, and more.
Get Free Samples
Who doesn't love free makeup samples? Plus they are great to take when you travel. Stores like Sephora and Ulta give samples with online orders as well as in stores. Department stores like Nordstrom will give you sample sizes to try before you buy.
Look at Discount Stores
Discount stores like Marshall's and TJ Maxx have entire makeup sections that are full of inexpensive beauty products. Look for nail polish, makeup, skincare, shampoo, conditioner, hairdryers, and styling tools such as flat irons and curling wands. Online shoppers, look at discount sites like QVC and Tanga.
Take it back
Buy from stores that allow you to return cosmetics that did not work out. Sephora, Ulta, Nordstrom, Macy's, JC Penney, Kohl's, Kmart, CVS, Rite-Aid, Walmart, and Target are some of them. You need a receipt and the card you purchased the item with, but they'll take it back.
Find Online Promo Codes
Use Dealspotr and search by stores such as Sephora, Ulta, The Body Shop, Bath and Body Works and more for current offers and promo codes. It could not be easier! If you are new, and you love a good deal, you have to check out the site. They are curating the world's best database of deals. Not only will you save money, you can earn rewards too.
Find Free Beauty Events
The website freebeautyevents.com will tell you about stores offering makeovers, gift with purchase deals, spa open houses, sampling events and free makeovers in your area plus you can enter their monthly contests for a chance to win beauty products. To find out if an event will be near you, just enter your zip code in the upper-right-hand corner of their homepage.
Buy in Bulk
The warehouse clubs (Costco, Sam's BJ's) don't offer a huge selection but they do offer several options for quality brands of makeup and cosmetics. Consider splitting the cost of the purchase with a friend or family member if it is not a product you use often.
Do you have any money-saving hacks for buying makeup and cosmetics to share?