Save money at Sephora with these tips! Sephora is a fantastic place to shop for personal care and beauty products. Score the best deals and discounts when you stack your Sephora coupons every time you purchase online.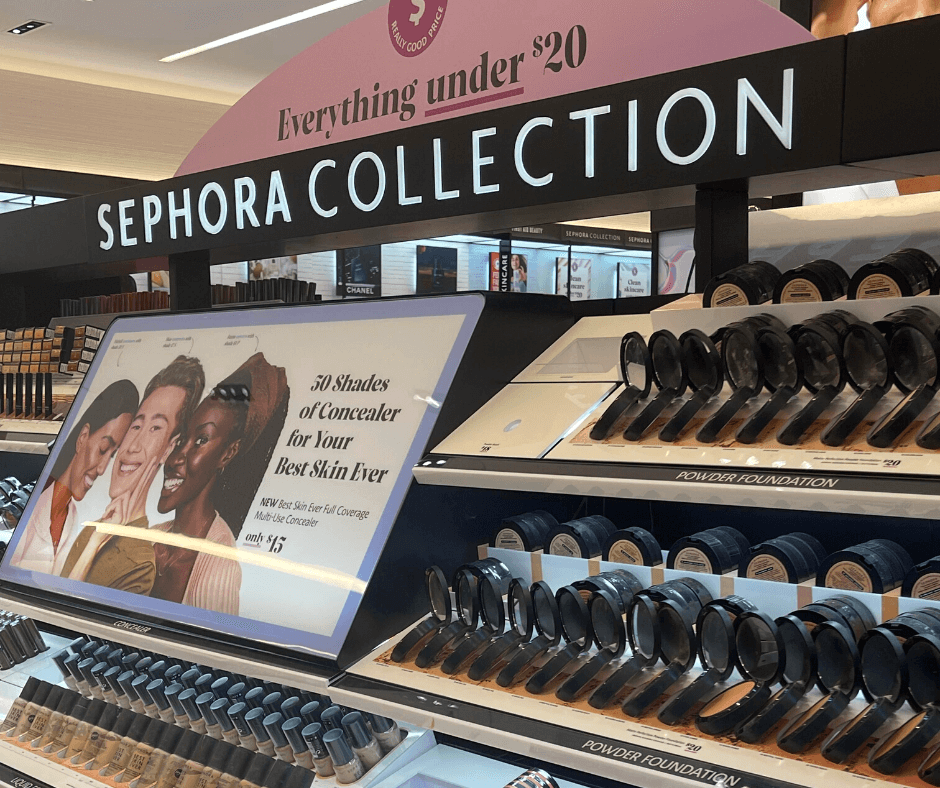 Make the most out of your shopping experience at the Sephora store, especially if you're a fan of makeup or skincare products. I find most of my favorite brands here, especially my hair care items.
We have affiliate relationships which means we may earn a small referral commission at no additional cost to you if you shop using our links.
Here's the scoop on how to save money when shopping at Sephora.
Save Money at Sephora
Going in-store has its perks for sure but if you want the best deals then shop online. They have new deals weekly and checking out the Fragrance Deals ( hit the tab at the top of the page) can mean awesome deals like value sets, free gifts, and more. Need another reason to shop online? How about free samples? Every online order gets two free samples and you get to choose!
Shop in January to Save Money at Sephora
If you are a big spender when it comes to Sephora throughout the year then consider shopping in January. The after-holiday sales are going on and when you spend $1,000 in January you become a VIB Rouge member for the entire year which gets you free shipping, free classes, and all kinds of crazy good perks!
Save Money at Sephora: Become A Beauty Insider
Beauty Insider Program is Sephora's free rewards program that you can join! Beauty Insider Members get an extra point per dollar spent, whether this is done in-store or online. You can then use these points like cash. They can also get special access to exclusive Sephora products and sets. This free loyalty program is also a great way to receive special offers and a Sephora promo code through email.
Beauty Insider Rouge members need to spend a total of $1,000 in a calendar year on any Sephora merchandise purchased online or in-store (US only). The more you make Sephora purchases, the more status you earn! Joining Sephora's beauty insider program is a huge advantage for Sephora shoppers.
When you reach the VIB status (Very Important Beauty Insider), you get even more perks! VIB members get free products, private in-store events, special access to new products, VIB sales, gift sets, and more. Plus you get a free birthday gift on your birthday month!
Save On Shipping
If you order online a lot you might want to consider their Flash Shipping deal. For just $15 you get free 2-day shipping for an entire year! If you place a lot of small orders, this might make sense for you.
Free Beauty Samples
Another thing I love about Sephora is the deluxe product samples. The free trial size helps save me some money when trying out new products because you can try the item before buying a full bottle. When you shop online, you can select up to two free samples per order.
Sephora Promo Codes & Coupons
Often times you can find 20% off coupons plus other online codes. RetailMeNot is a great place to see what is out there for coupon codes. Plus they put their freebie codes on the website under Beauty Offers. Using these codes is the best way to slash the prices of expensive products you want like skin care.
You can also stack Sephora coupons too! I always save my Sephora coupon code so I can get more discounts for special purchases. Following the official Sephora Fan Fridays page on Facebook is something you will want to do as they have great giveaways and lots of other goodies.
Always Check the Sales Section
The online sale section is an easy way to score great deals, especially toward the end of a season. Of course, the stores themselves will have sale sections but then you miss out on all the freebies and code stacking you can do online.
Quick Links to Current Sales to Save Money at Sephora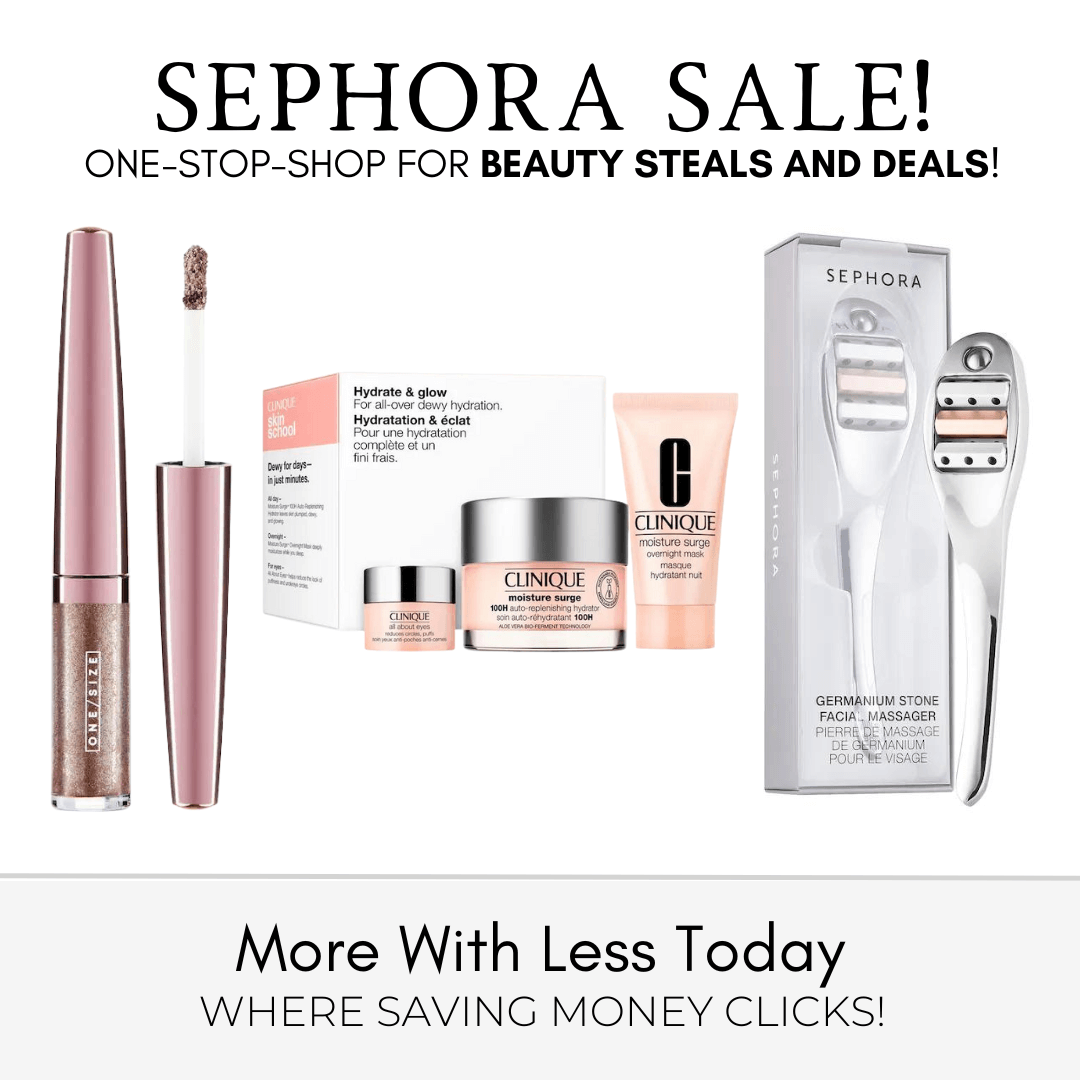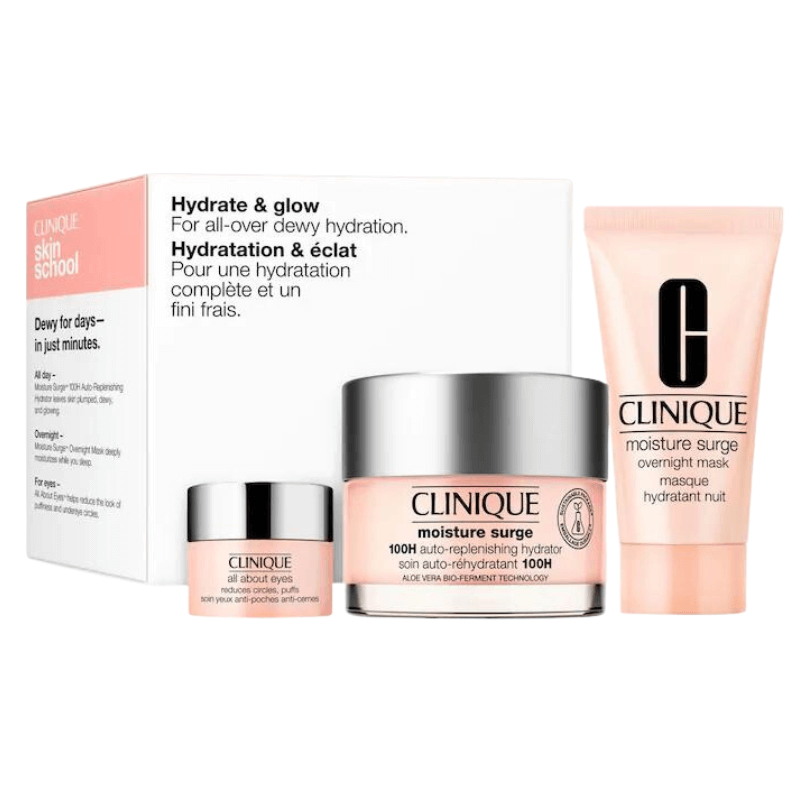 Want glowing and hydrated skin? This Hydrate & Glow Skincare Set from Clinique skincare has your favorites for intense, dewy, all-over hydration.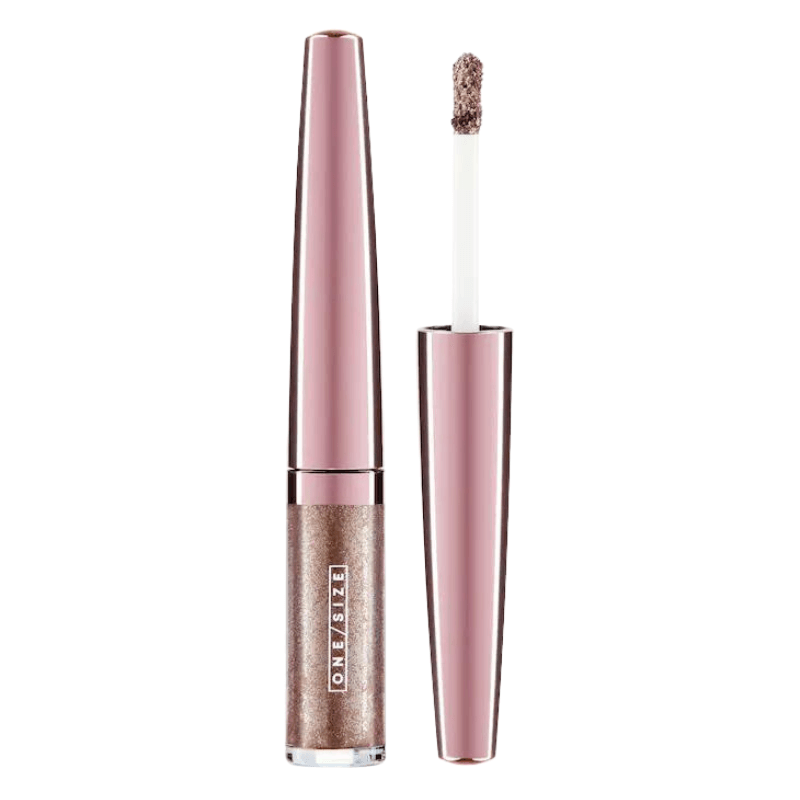 Celebrate your look with sparkle from this Eye Popper Sparkle Vision Liquid Eyeshadow from ONE/SIZE by Patrick Starrr. This liquid eyeshadow features a mix of glitter and pigment. You'll love the flake-free, high-impact sparkle and shine!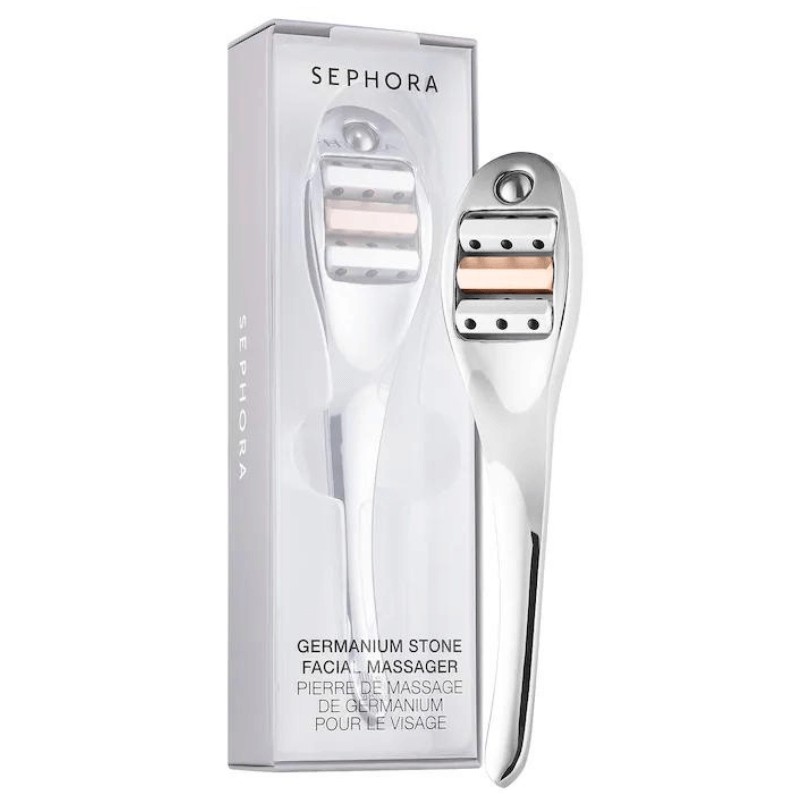 Soothe your skin at home using Sephora's special facial massager. The germanium-infused stones in this massager help stimulate and soothe your skin. These stones are believed to support and improve the overall appearance of the skin.
Semi-Annual Sales
These are worth waiting for! Beauty Insiders and VIBs can join in the fun at their semi-annual sale and get 10-15% off purchases. These typically take place every mid-April and mid-November and are about a week long.
Sephora Gift Cards
Looking for easy ways to surprise friends for the upcoming holidays? A Sephora gift card could be the perfect gift! Here are some of the gift cards you'll be able to see on this page:
Sephora Birthday Gift Card
Sephora Collection Classic Gift Cards
Personalized eGift cards
Use a Sephora Credit Card
If you shop here often, the Sephora Credit Card could be very useful for you. You will get 25% off your first card purchase in-store or online within 30 days from approval. A Sephora credit card user will also get 4% cashback every time you use your card at Sephora. Another perk for this is there's no annual fee. To learn more about their benefits, click this link.
Save Money at Sephora: Buy a Discounted Gift Card
Another tip is to purchase discounted gift cards at sites like Raise.com. Use my referral code LORIJF7076 to score $5 when you make a purchase within 30 days of signing up for your account.
It's a smart way to stretch your dollars ahead of a purchase. You can apply these to both online and in-store purchases.
These work just like a regular gift card except you get it for a lower price. Even better, because Sephora is in many JCPenney stores, you can buy discounted JCPenney gift cards. You can use them to shop online at JCPenney and get up to 20% off your purchase with the discounted price of the gift card.
Sephora Return Policy
Sephora has an excellent return policy whether in-store or online so don't hold onto something you are not happy with. Even if it's open you have 60 days to return it if it's in gently used condition. Check out the Sephora returns and exchanges policies.
Price Adjustments
If you shop online or in stores and find that an item you recently purchased is now on sale, Sephora will refund you the difference as long as it's within 14 days of your original purchase.
Price Protection Policy
Get informed about price protection policies at your favorite stores and get the difference back if the price drops. You can also get the free Paribus APP and let them monitor your purchases for you. If they find a price adjustment, you will get it back, but they take a commission for doing the work for you. Read more about how Paribus works.
Shopping at Sephora just got a whole lot more exciting with all these hot tips, so what are you waiting for? Save money when you shop at Sephora now!
Locations and Store Hours
Are you excited to shop during a Sephora sale? Find a store near you by typing "Sephora near me" on Google or by looking at any of these physical stores found here. Type in your desired location.
Sephora currently has 430 stores across North America. This is also a good way to check the hours of the Sephora store near you. Each store schedule varies per location.
Contact
If you have any concerns or clarifications on an item, discounts, returns, services, etc., it's best to reach out directly to Sephora. In my experience, Sephora customer service replies fast.
There are two ways to reach them:
Call: 1-877-SEPHORA (1-877-737-4672) (U.S. or Canada)
For the Hearing impaired/TTY: 1-888-866-9845
Schedule of Beauty Advisors:
MON-FRI: 5 am to 9 pm PT
SAT-SUN: 6 am to 9 pm PT
Chat: Schedule of Representatives and Beauty Advisors – MON-SUN: 5 am – 9 pm PT
Posts You Might Also Like
PIN for Later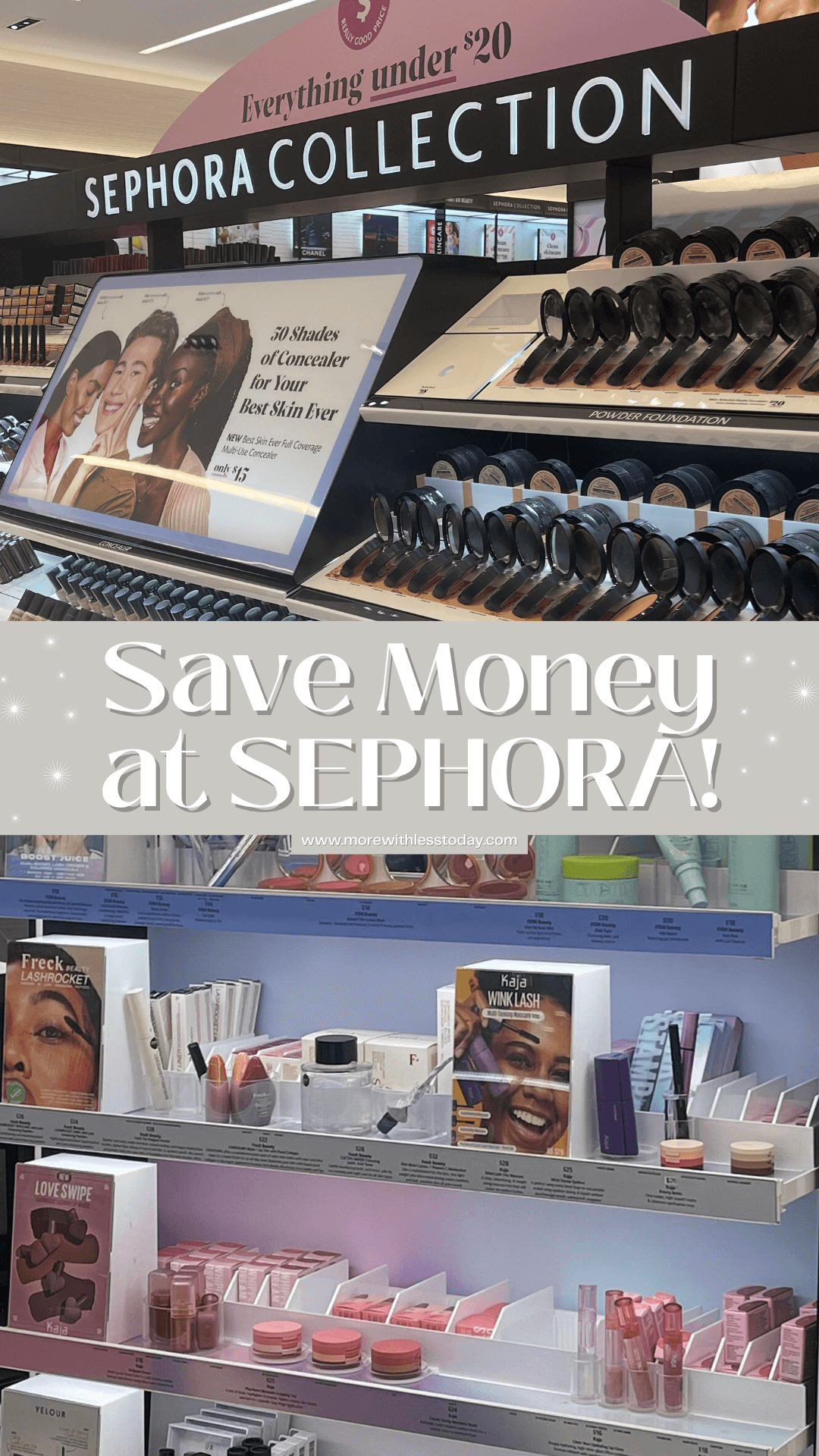 Love shopping at Sephora? Share your experiences below! Don't forget to share this post with your friends and loved ones. If you are on social media, I would love to connect with you on Facebook, Instagram, Pinterest, or Twitter. Just click on the links to visit my profile. Leave a message and I will follow you back!