Eating healthy doesn't have to be boring and bland. We made a commitment to change the way we eat as a family. My husband and I are both getting older and realizing that we need to be much more careful about what we are putting in our bodies as well.
We've been eliminating a lot of foods that are common allergens or contribute to digestive issues. This Honey Balsamic Pan Seared Salmon is delicious and is gluten-free, dairy-free, nut-free, and corn-free. You'll love how easy it is to make and your body will love how healthy it is!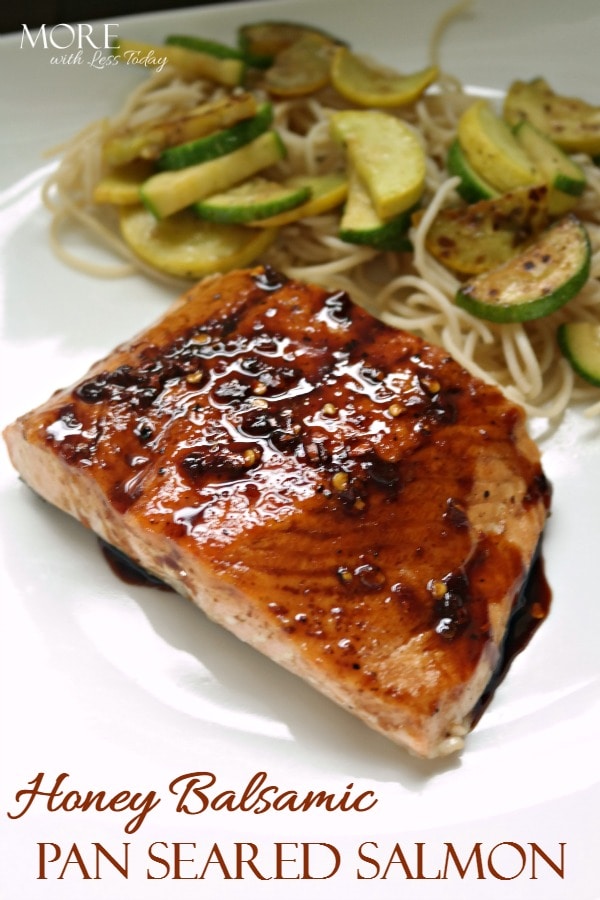 Honey Balsamic Pan Seared Salmon
Ingredients:
2 salmon fillets

1/4 cup balsamic vinegar

2 tbsp raw honey

1 tsp red pepper flakes

olive oil

salt and pepper to taste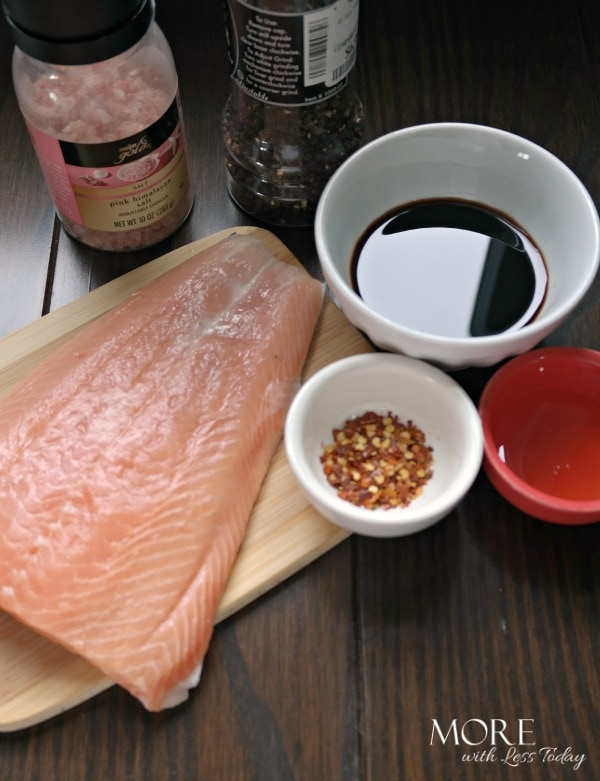 How to Pan Sear Salmon
Preheat a large skillet over medium/high heat. Add a small amount of olive oil to coat the pan.
Sprinkle the salmon fillets with salt and pepper to taste and place in the preheated skillet. Cook 2-3 minutes on each side.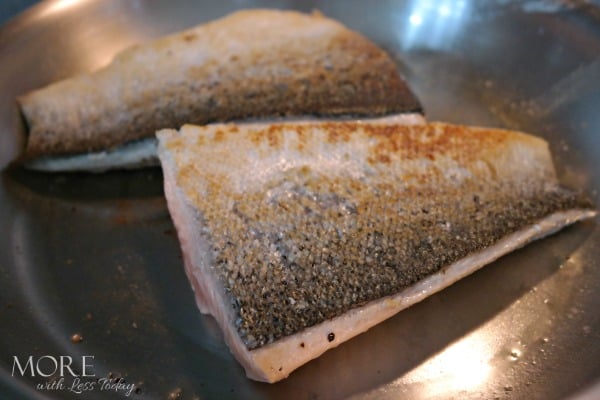 Mix together the balsamic, honey, and red pepper flakes. Pour over the seared salmon and bring to a low boil.
Reduce the heat and continue cooking until the balsamic mixture has thickened and taken on a syrup-like consistency.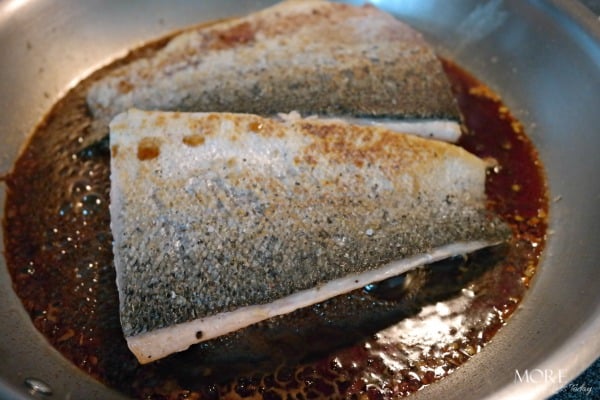 Remove the fillets from the pan.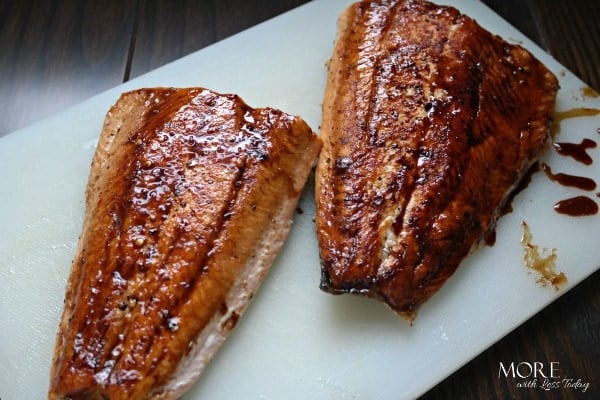 Plate the salmon with your favorite sides. Drizzle the remaining balsamic reduction over the plated salmon and serve!
I chose a side of brown rice angel hair pasta and lightly sauteed zucchini and summer squash. This is a filling and satisfying meal and no one will miss the gluten or butter. What I loved most about this meal is the glaze and that the fish did not taste "fishy" like salmon often does.
You can adapt this recipe for chicken or other meats as well. We're looking forward to trying this on grilled chicken wings in the next few weeks!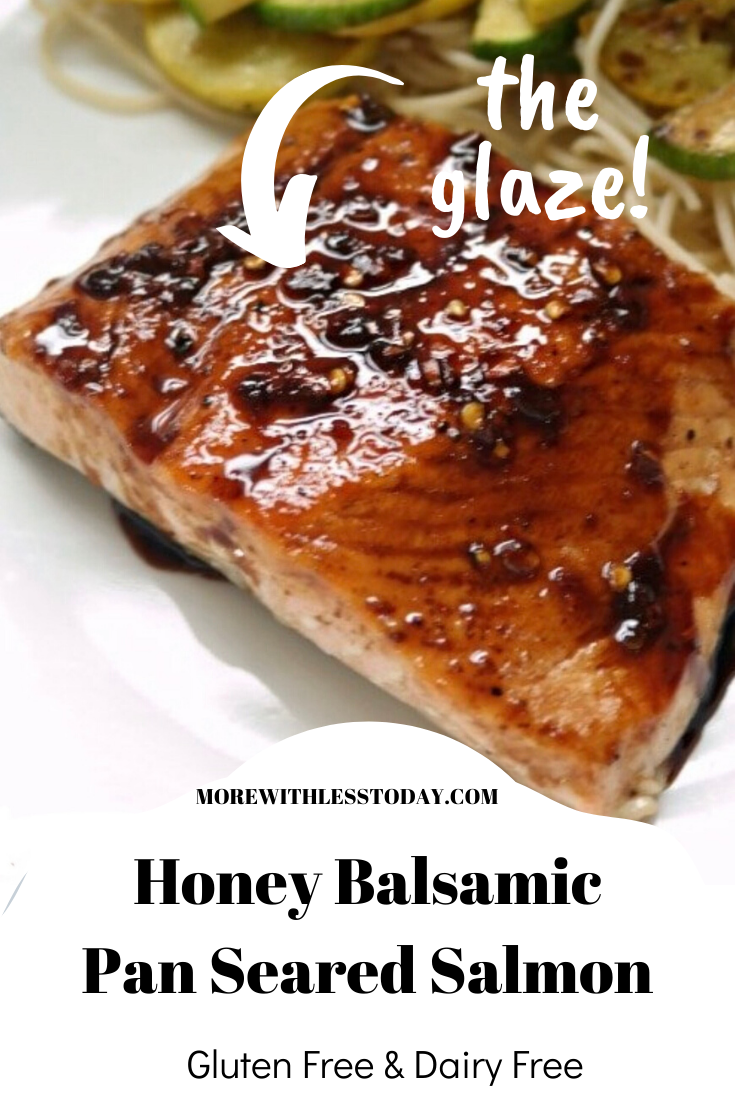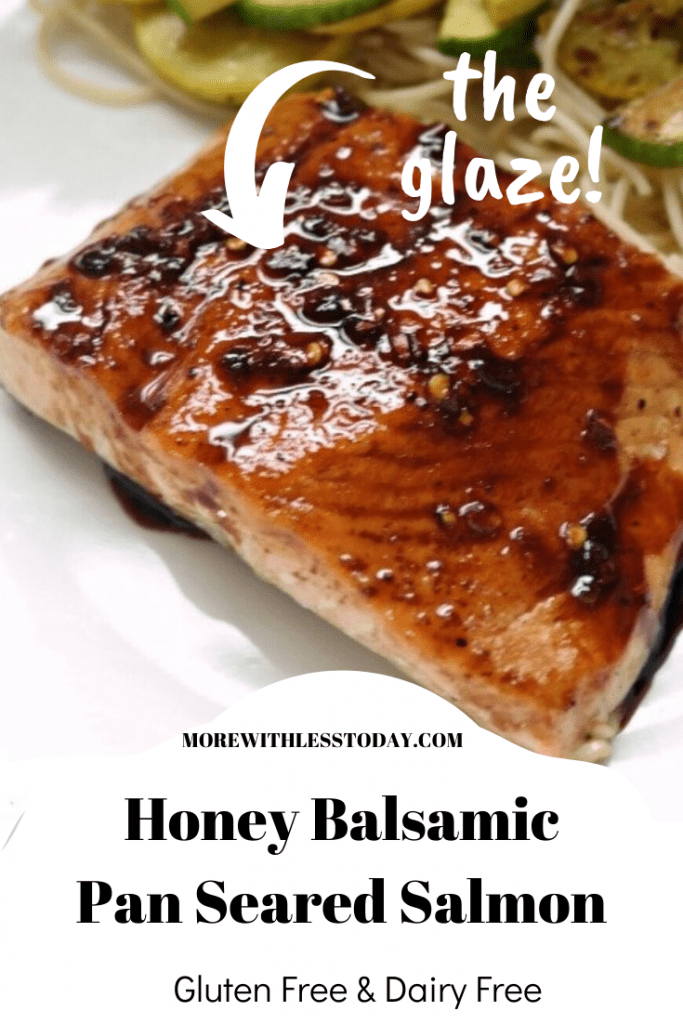 You will also like our Sheet Pan Salmon Recipe with Dill
Are you on Pinterest? Follow More With Less Today on Pinterest for more ideas.
PIN for later!