Salmon Side Dishes
When it comes to having a delicious salmon dinner, you want some amazing side dishes to serve along with it. No matter how you decide to cook your salmon, there is always a delicious and easy to make side dish that will pair well with it.
Pasta side dishes, vegetable dishes, and dishes that have a bit of citrus flair to them make a great side dish option for a salmon dinner. You can also go with a light salad or a tasty potato dish that isn't your typical mashed potatoes. If you've been wondering what vegetables to serve with salmon, we found some great options.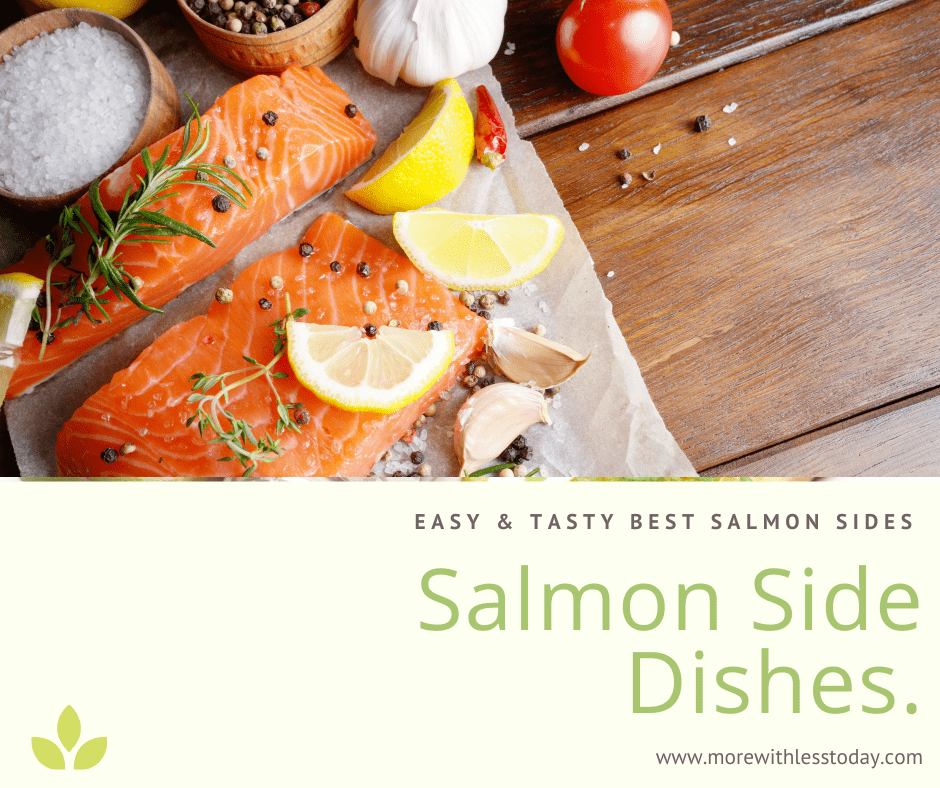 From fresh veggies and salads to something more filling, these salmon side dishes are delicious and easy to make.
Topped with a lemon vinaigrette, this rice, and fava bean salad can be served as a light lunch or on the side a delicious fish dish.
Enjoy a delicious broccoli salad with your fish with this tasty and easy to make broccoli apple slaw. The perfect combination of veggies and sweets.
Fluffy and full of flavor, this sprouted brown rice pilaf will go great with any salmon dish and it is easy to make.
Baked in the oven, these crispy asparagus spears are crispy and flavored with lemon and garlic seasoning.
A quick and easy recipe, this mango salsa salad only takes a few healthy ingredients and pairs well with your favorite salmon recipe.
Tossed with a Greek-style vinaigrette, fresh veggies, and a creamy feta cheese this is a delicious salad that's ready in 30 minutes.
Ready in just 10 minutes, this flavorful side dish is loaded with flavor and will go well with your salmon main dish.
If you are a fan of beets or want to add a little healthy color to your meal, these garlic roasted beets are an easy and delicious side dish.
A delicious salad packed with veggies, this zucchini corn salad comes together in just 30 minutes for a healthy and nutritious side dish.
An easy and versatile side dish, these Cajun diced potatoes are made in the instant pot and make a great side dish for any meal.
Another great side dish for any meal, these green beans are ready in 30 minutes or less and only take a few ingredients.
Full of delicious Mediterranean flavors and crunchy vegetables, this chopped Italian salad is a tasty side dish option.
If the salmon doesn't fill you up, adding these twice-baked potatoes with cheddar and chives as a side dish will definitely do it.
A healthy side dish that will go well with your salmon dish, these creamed leeks are a healthy and tasty dish.
A sweet and refreshing side dish, this spicy cucumber salad combines peanuts, spring onions, and a simple dressing.
If you love salmon (as much as I do!), try my very popular Salmon recipe for Honey Balsamic Pan Seared Salmon and here are even more Top Salmon recipes to try.
PIN it for Later