One of my goals this year is to eat healthier and salmon fits in with this nicely. It's very healthy and so delicious. It's a quite versatile type of fish that can go from casual dining to elegant meals with just a tweak in a recipe. I hope you enjoy these top salmon recipes as much as I do.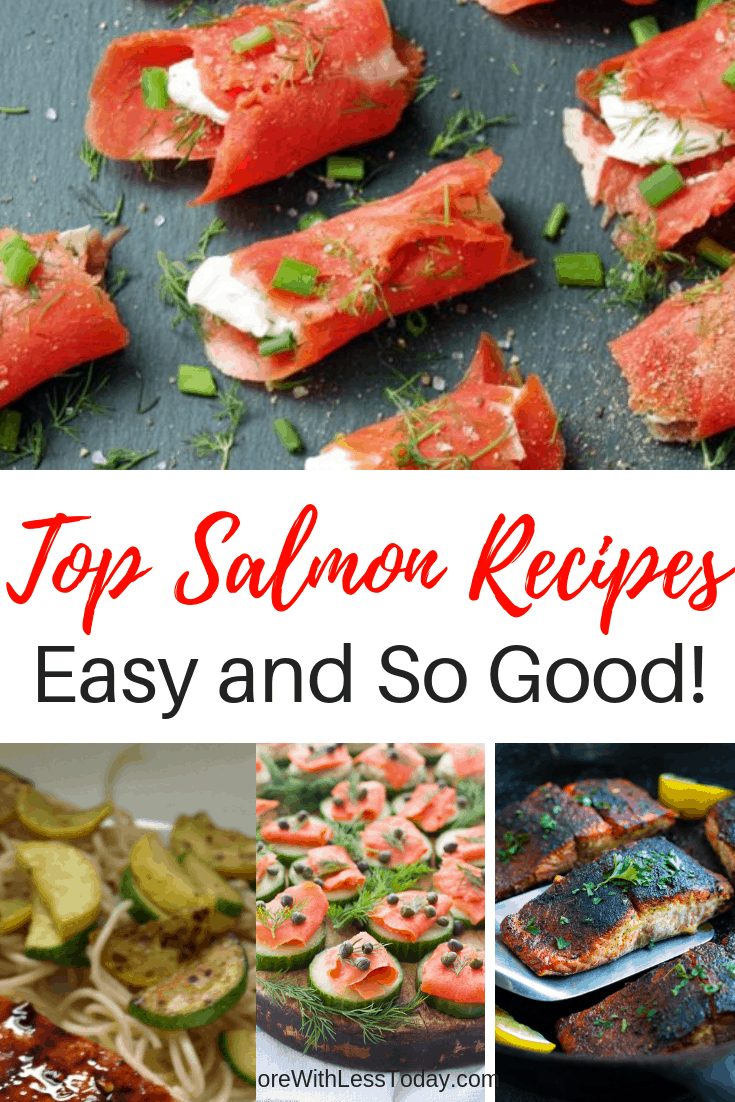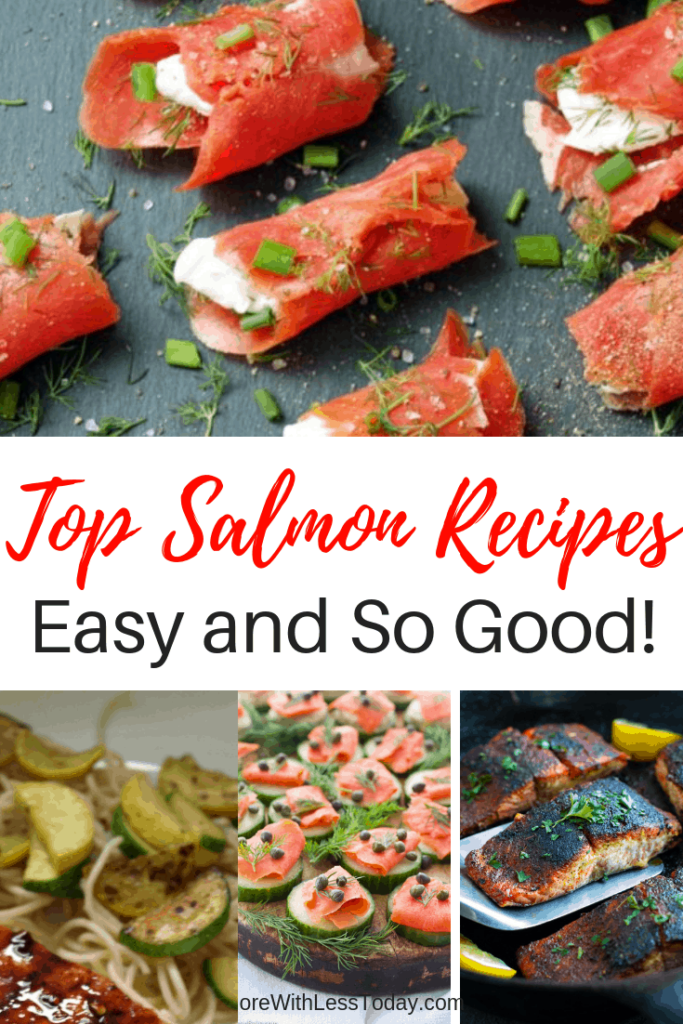 Top Salmon Recipes – Easy and So Good!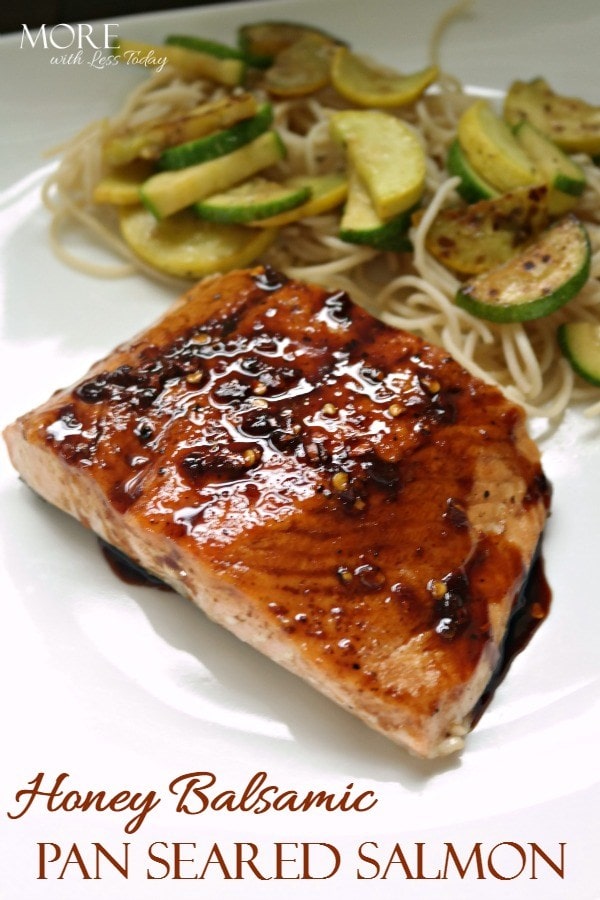 This pan-seared salmon is delicious! The balsamic dressing is a lovely compliment and very easy to make. This is an elegant dish to serve when company is coming, but easy enough to serve for an everyday dinner or lunch.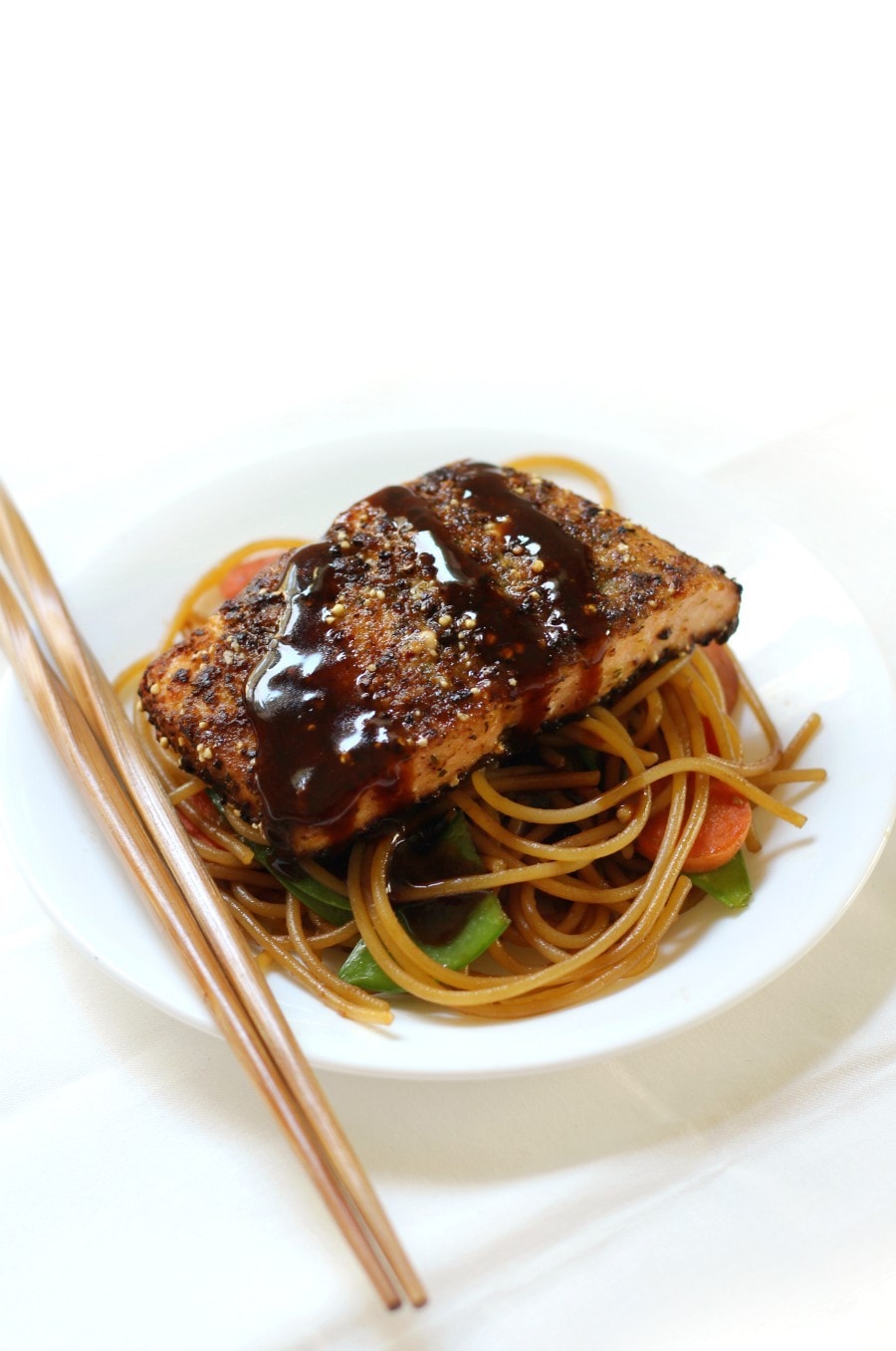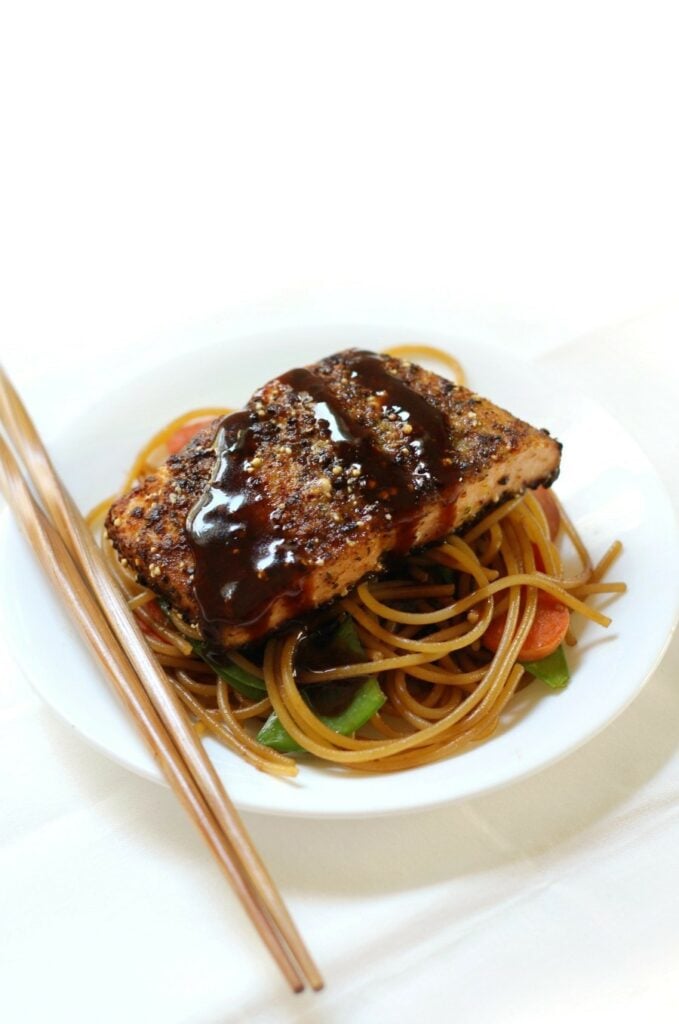 Citrus Ginger Salmon with Garlicky Noodles by Strength and Sunshine
Salmon with an Asian flair! This dish starts with prepackaged salmon in perfect portions. The noodles are gluten-free and the dish is delightful. Why go out for Chinese when you can cook this at home? Add some eggrolls and its perfect!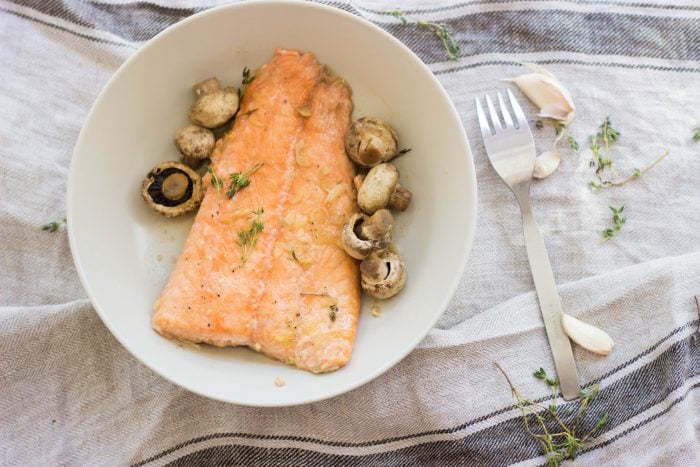 Honey and Garlic Glazed Salmon with Mushrooms by The Cookware Geek
This is one mouthwatering dish. Again, the glaze is amazingly simple, and what a combo! Garlic, honey, and lemon juice make a scrumptious glaze for the salmon plus the mushrooms soak it. Delicious little flavor bombs!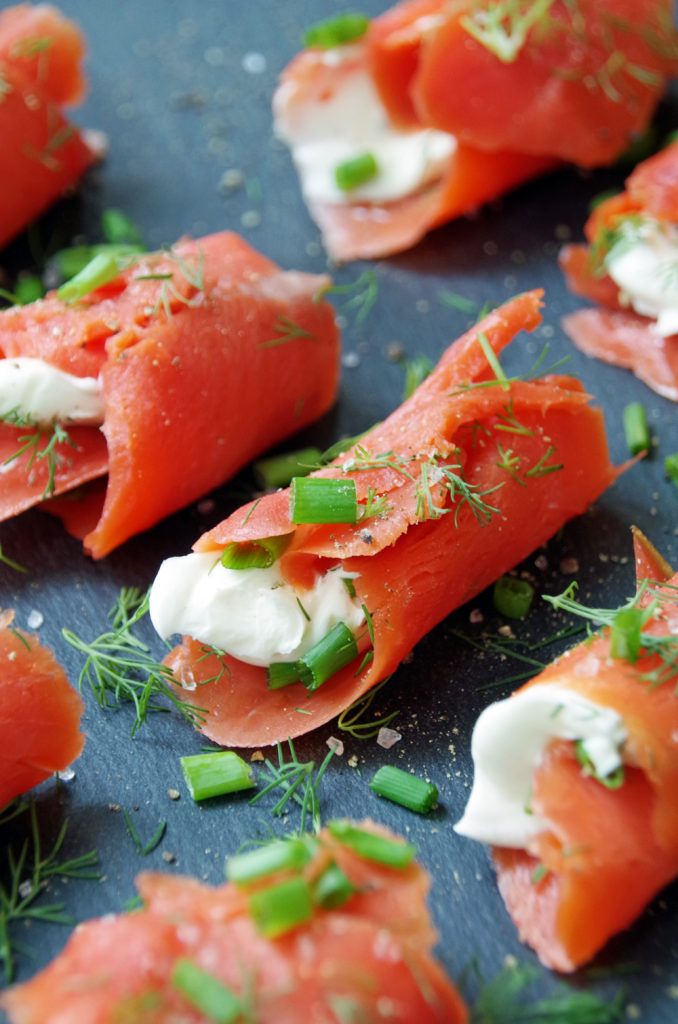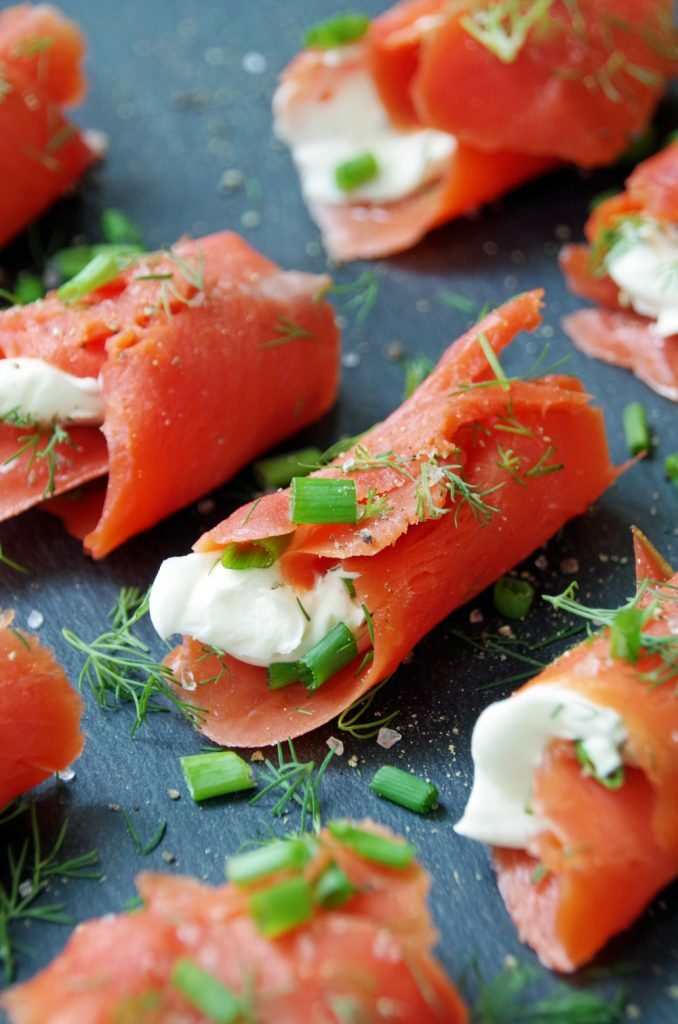 This salmon recipe is the perfect way to start off a meal or on an appetizer tray for a party. Smoked salmon, mascarpone cheese, and herbs make up these delicious little bites of flavor. And it only takes 10 minutes to put these together!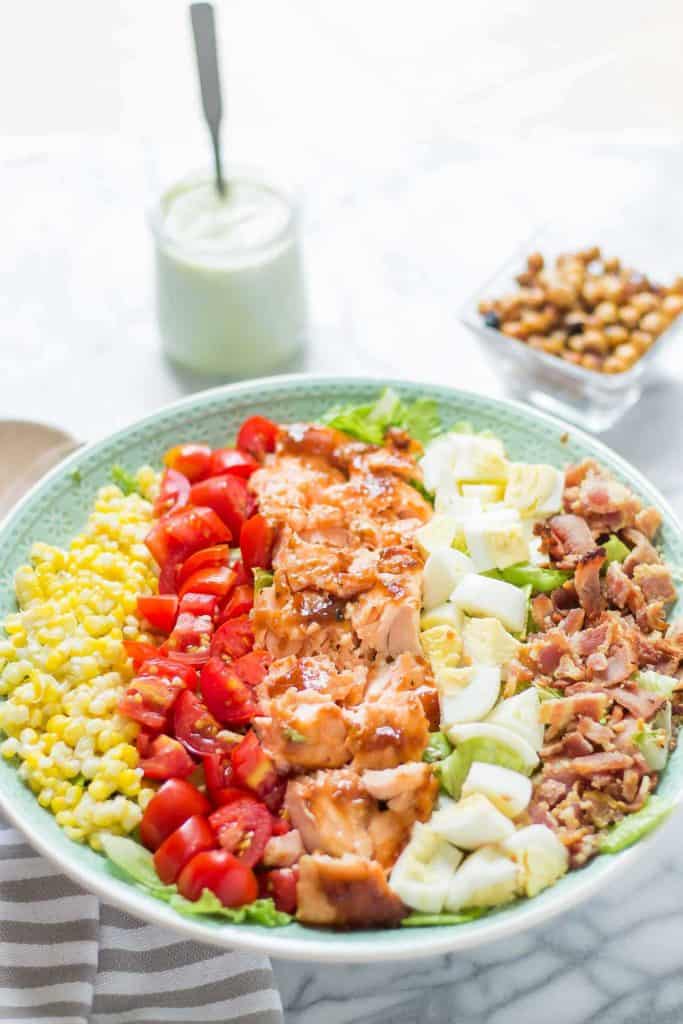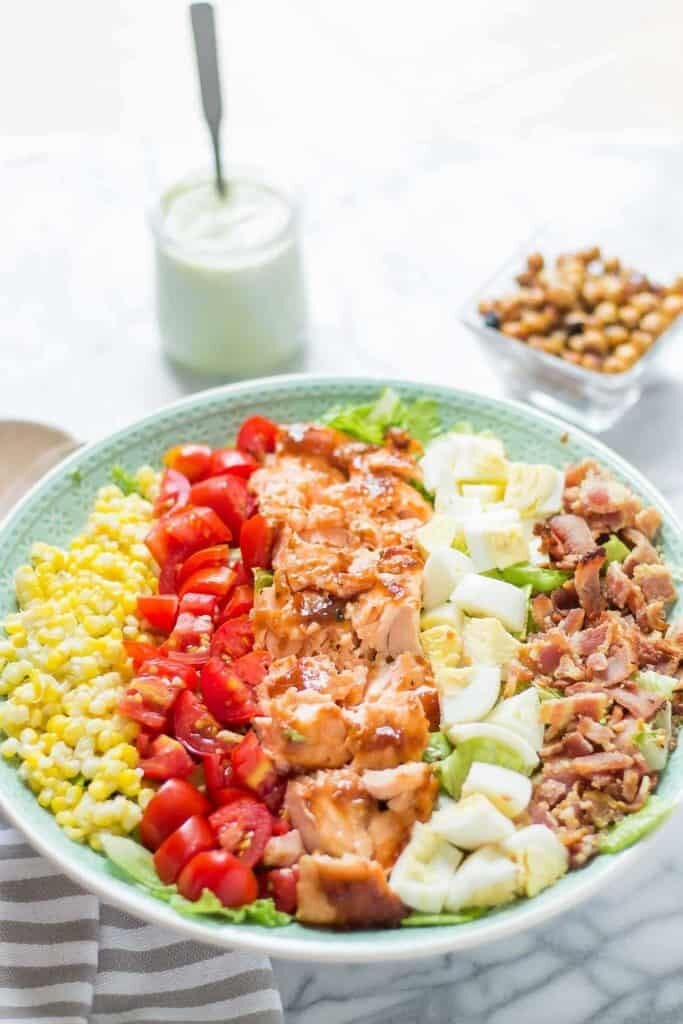 Salad lovers this one is for you. I adore salads and this is a unique twist on a cobb salad. The avocado dressing provides a flavorful touch that you will love. It's as healthy as it is good.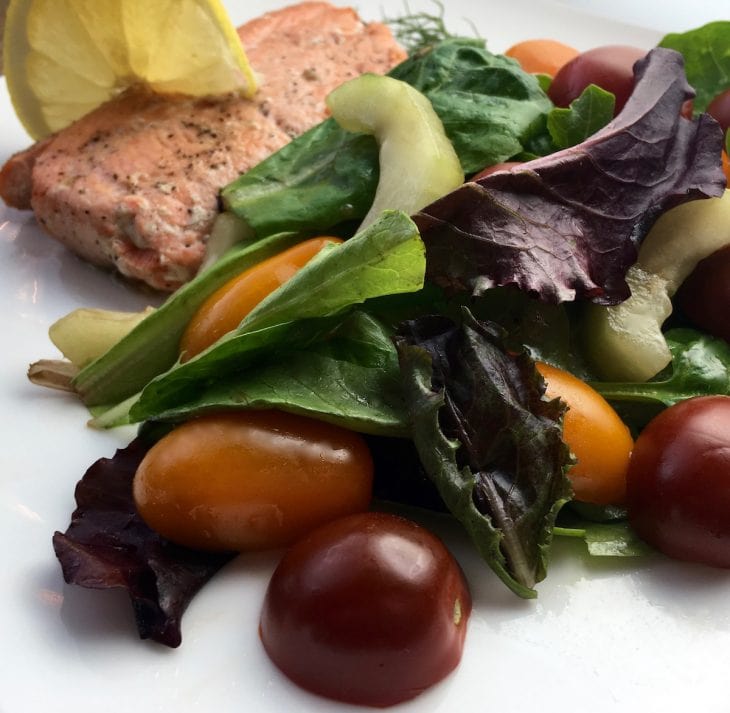 Lemon Dill Pan Fried Salmon w/ Herb Salad by Just Short of Crazy
Pan-fried fish of any kind is so good. If you like pan-fried fish you are going to enjoy this recipe with lemon and dill. The herb salad is a wonderful accompaniment. Another recipe that would be great for lunch, brunch, or dinner.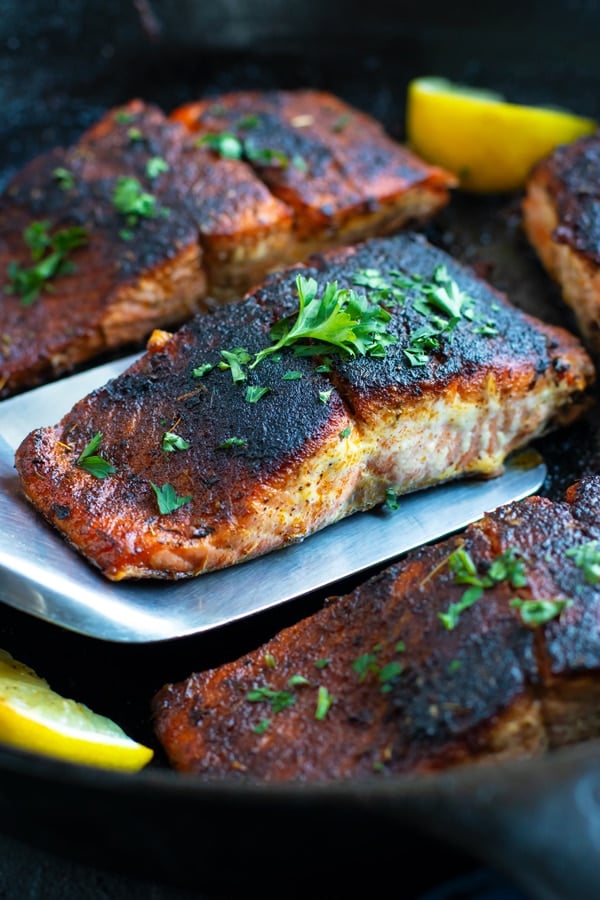 Learn how to make blackened salmon with this recipe. You can bake it or fry it – the choice is yours. Plus you get some great suggestions on what to serve with it. It's easier to make than you think.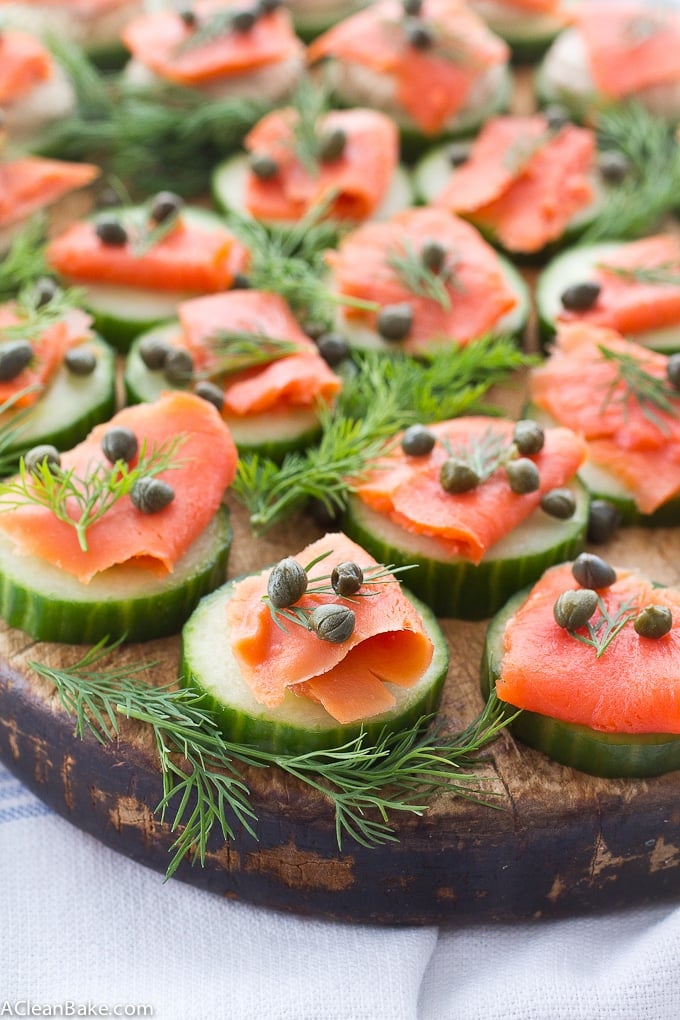 Smoked Salmon Cucumber Bites by A Clean Bake
I love "mini" foods so appetizers are favorites with me. You can make a meal of different kinds of appetizers which is a lot of fun. Another healthy recipe that is fresh and delicious.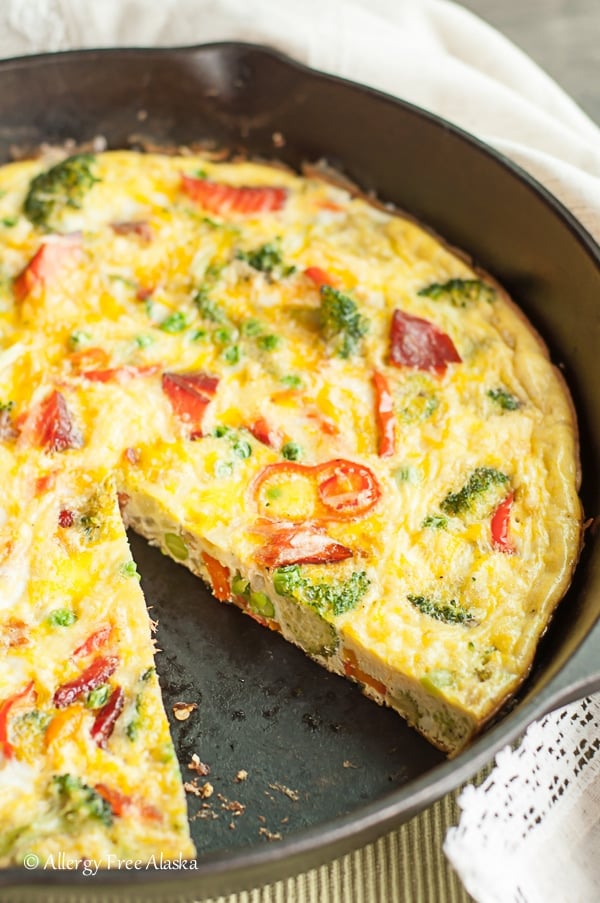 Frittatas are typically for breakfast, but this works just as nicely as a dinner or brunch dish. Broccoli, peas, onions, and sweet peppers are in this one but you can tweak and add your favorite vegetables.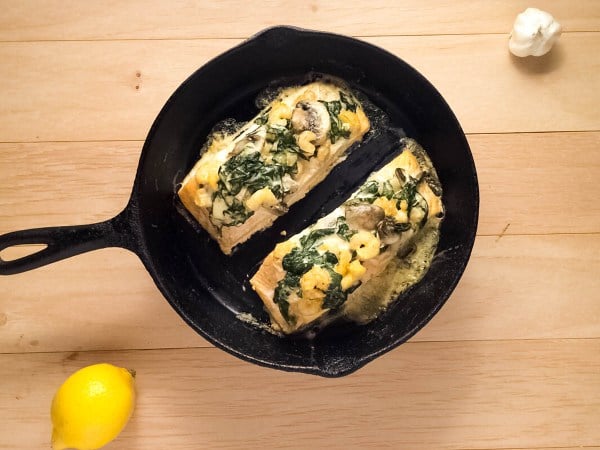 What a fantastic combination! Salmon stuffed with shrimp and spinach is fancy enough company but your family will want you to serve it often for dinner.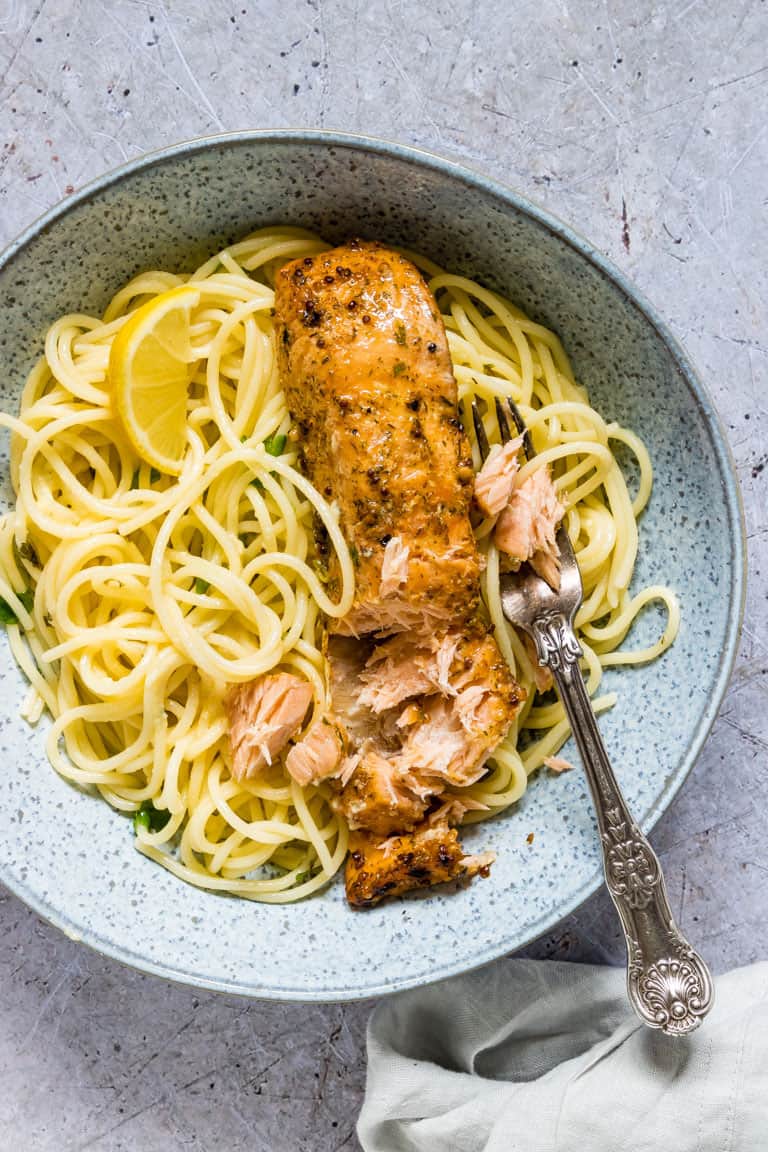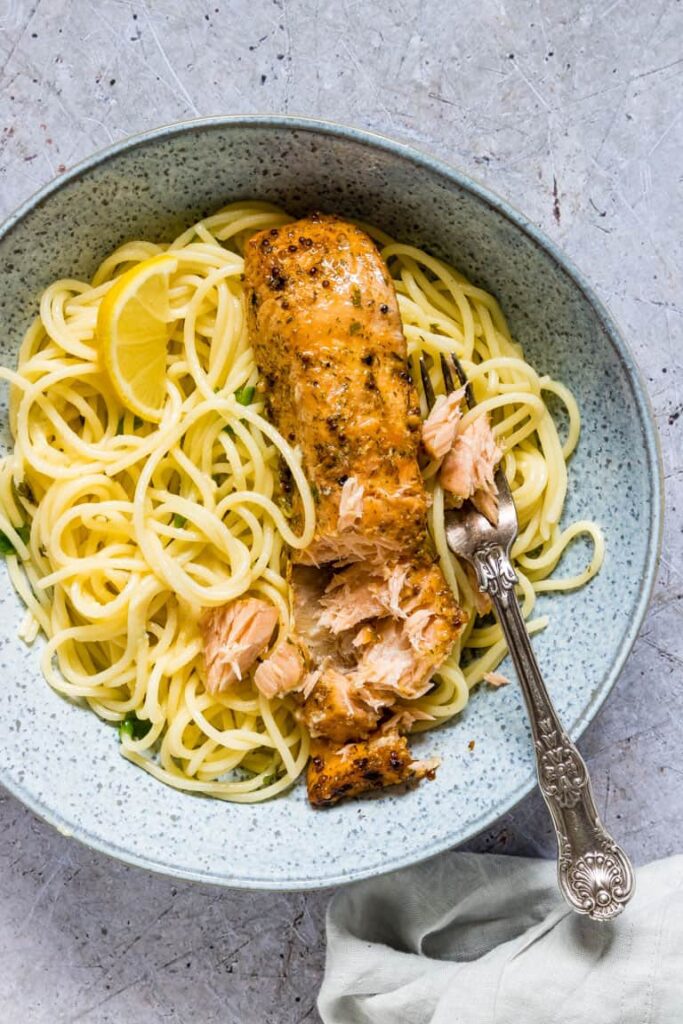 This recipe is super easy to make and is ready in just 30 minutes. It's a great dinner time meal for the whole family but also goes wonderfully as part of a brunch menu. A lighter pasta recipe.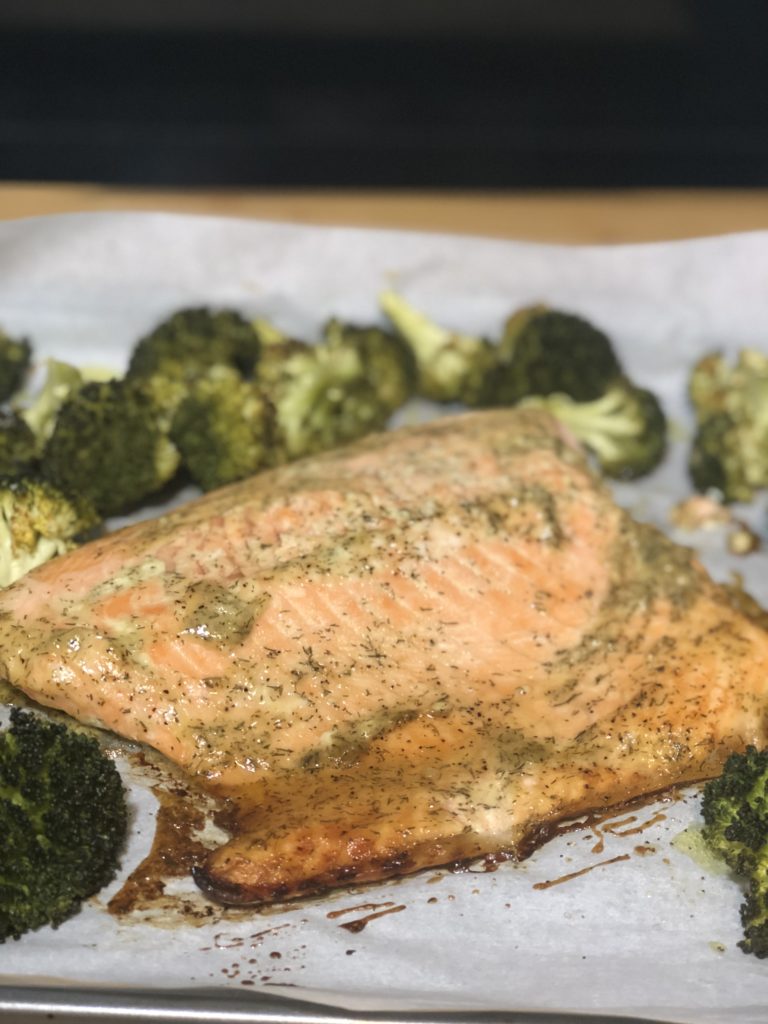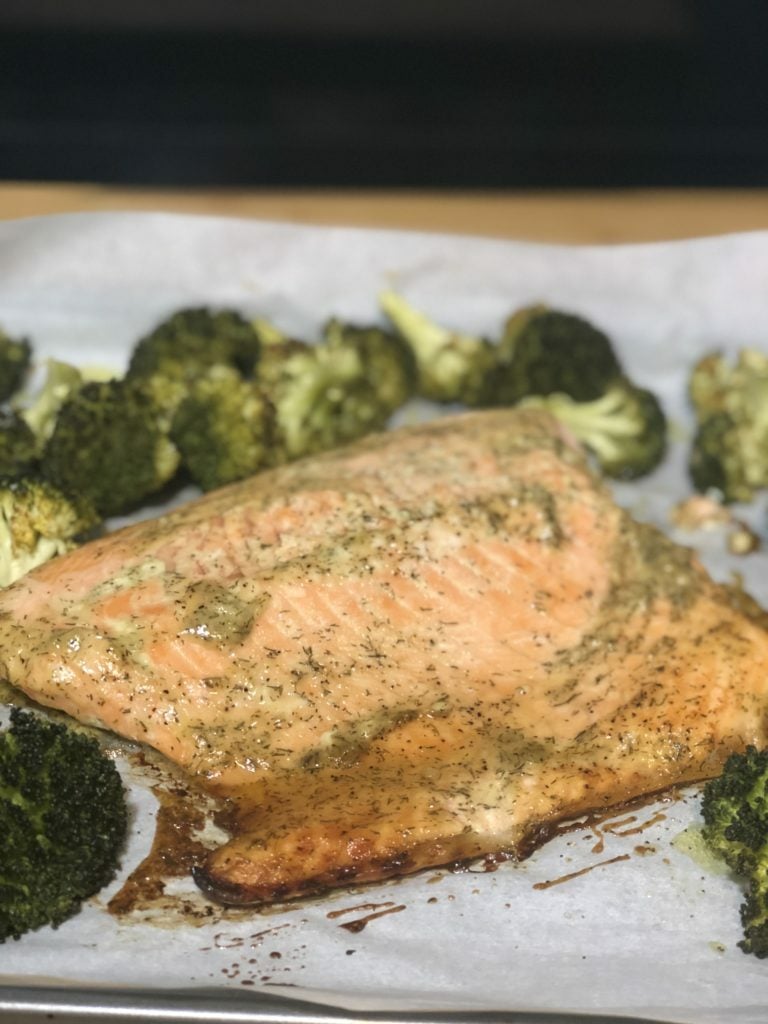 Sheet pan recipes are wonderful! Everything goes on one pan and gets popped into the oven. Easy and simple. This salmon gets marinaded in a delicious homemade honey mustard marinade, which is also a great salad dressing. Toss in some broccoli and you have a healthy, delicious, and fast dinner.
Make the Most from Your Amazon Prime Membership (try it for FREE!)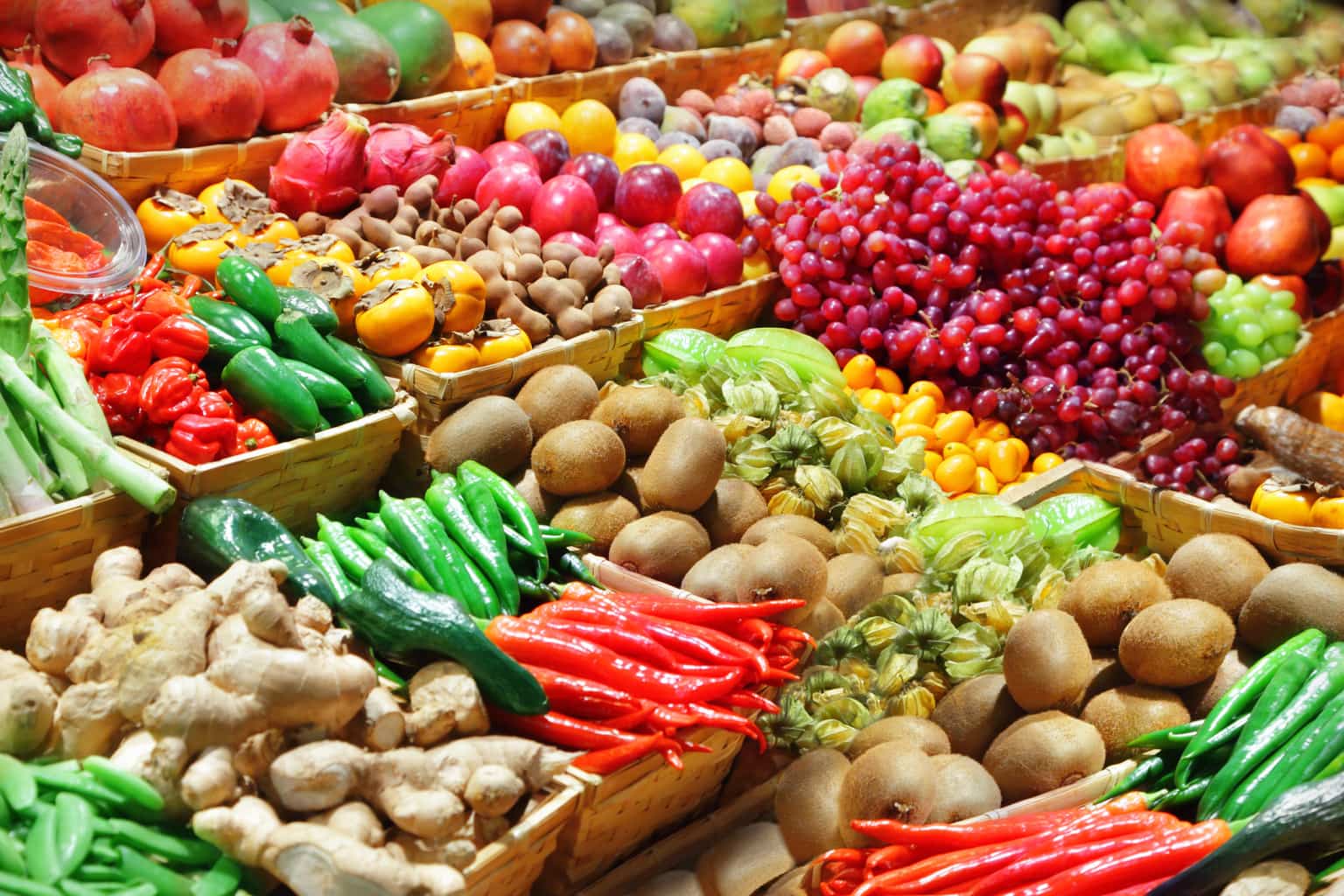 Join Amazon Prime
Try Amazon Prime for FREE with a one-month free trial. After one month, you can decide if the cost of the membership makes sense for you and then cancel before you get charged for the membership. You do need to enter a credit card to access the free month so write the ending date on your calendar and set up an alert so you can decide if you want to keep it or cancel right before your free month ends.
Try Amazon's Subscribe & Save Feature
Have you ever tried Amazon's Subscribe and Save feature? It will save you at least 5-15% on your reoccurring purchases. Plus you won't run out which is especially helpful these days. I use this for our favorite snacks, dog food, vitamins, household supplies, and more. You can pause or cancel orders easily from inside your account.
Save at Whole Foods Market
Find many exclusive weekly deals all over the store, and save an extra 10% on hundreds of sale items. Keep up to date on featured Prime Member Deals every week.
Skip the trip to the store
With Amazon Fresh, get 2-hour delivery on just about anything. Check here for availability in your area.
Here are 30+ Tips to Save More at the Grocery Store
Sign Up for Our Email List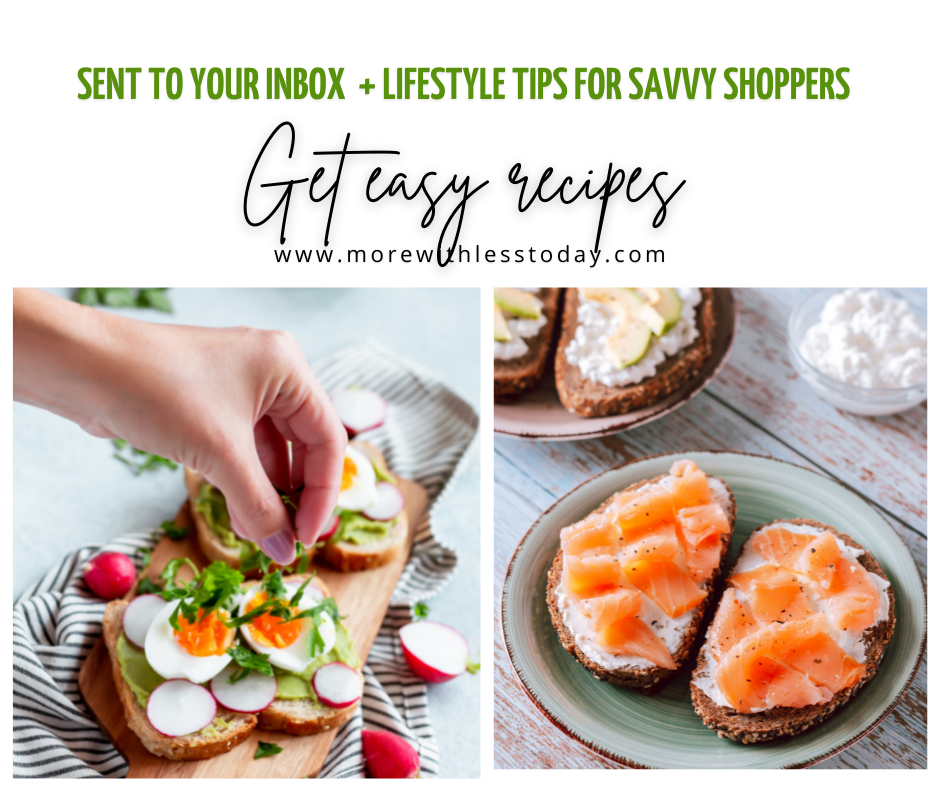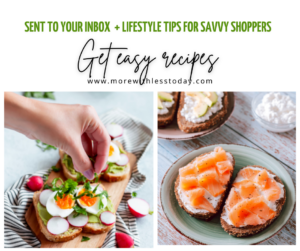 Have more delicious recipes sent straight to your inbox! We also share lifestyle ideas for shopping, travel, pets & more. We would love to connect with you.
Sign up for our emails and know we respect your privacy and will never share your email with anyone else.
Our Latest Recipes
Don't forget to share this list of recipes with your friends and loved ones. Let me know what you think in the comments!
If you are on social media, I would love to connect with you on Facebook, Instagram, Pinterest, or Twitter. Just click on the links to visit my profile. Leave a message and I will follow you back!
Which one of these top salmon recipes will you try?
PIN for later: