As someone who loves to cook at home, my favorite kitchen gadgets always come in handy. I made this list to share with you some of my latest affordable kitchen gadget finds which I also happen to have in my own kitchen.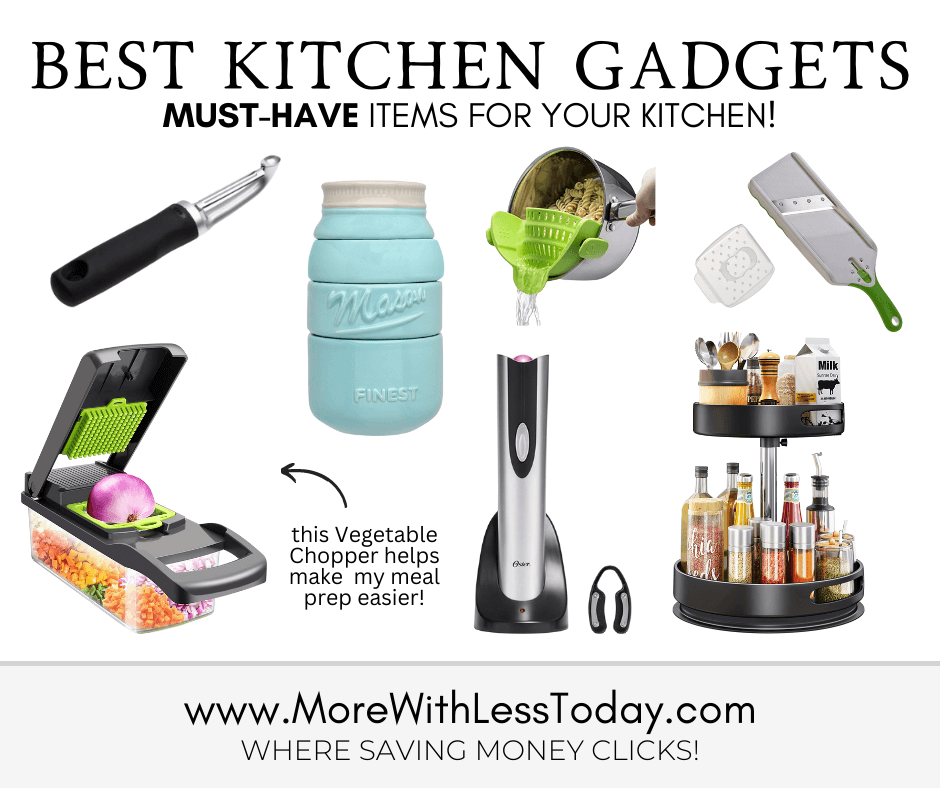 These top-rated kitchen items don't only make things easier in the kitchen. They can also be a perfect gift for friends and family. Keep reading to see my top picks of the best Amazon kitchen gadgets.
We have affiliate relationships which means we may earn a small referral commission at no additional cost to you if you shop using our affiliate links. As an Amazon Associate, I earn from qualifying purchases.
Why You Should Shop For Useful Kitchen Gadgets
Easy cleaning
Aside from my favorite kitchen appliances, having these products are a game changer. The best part is probably the fact that it lets me have an easy cleanup whenever I do my meal preps.
Space saver
For example, you're a college student and you have a small kitchen in your apartment. You have the kitchen essentials, but some of the best kitchen products may not be able to fit in or could hog all of the space. An easy way to solve this is by looking for alternatives like getting useful kitchen gadgets online or at your favorite store. These kitchen gadgets come in different sizes which makes them helpful for easy storage.
Saves Your Time
You don't need to always have the best kitchen tools in your kitchen. Sometimes, a simple kitchen gadget or small appliances are enough. Like when you're craving french fries, you can easily cook them in an air fryer and wait for it to finish while you're doing an important task.
Tips When Buying Kitchen Gadgets
Check customer ratings
This is my go-to whenever I need to know if getting new gadgets are worth my money and for good reason. I always check the top-rated kitchen gadgets online before deciding to get something.
Only Buy What You Need
Looking at items like these can be exciting and some people often buy more than what they need. The best way to make this a good thing is by making a list and grouping them into categories like how often you will be using it. In my case, whenever I meal prep, I use a vegetable chopper because it makes my prep time quicker which results in a much faster cooking process. With this reasoning, you'd be able to downsize your list and save money because you will only be getting what you need the most.
Best Kitchen Gadgets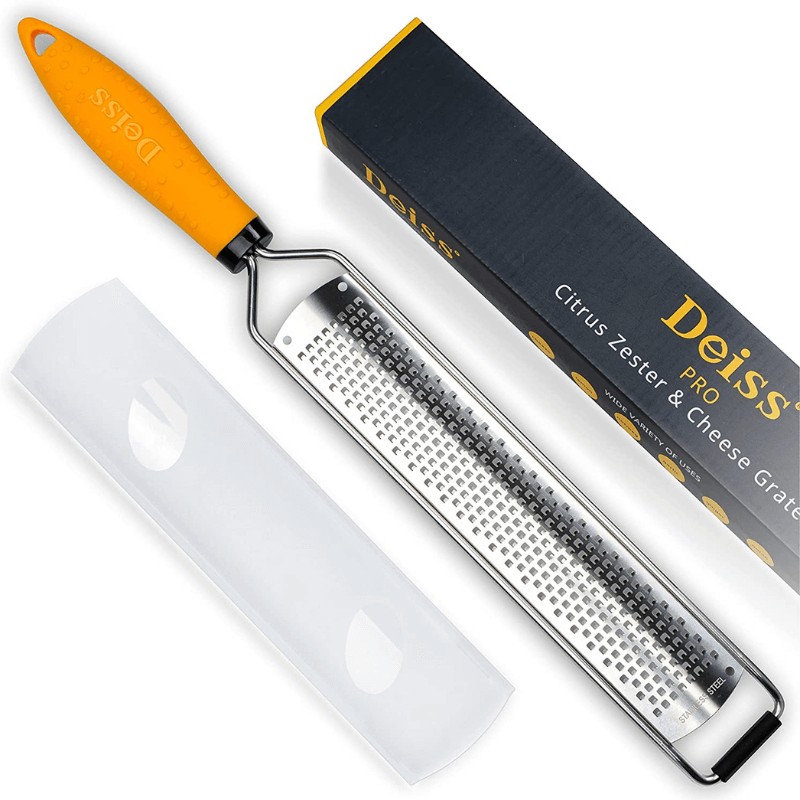 Use this heavy-duty grater with ease! This hand grater from Deiss features a comfortable, non-slip handle along with a razor-sharp stainless steel blade. Unlike other graters, the grater teeth of this item don't clog up easily.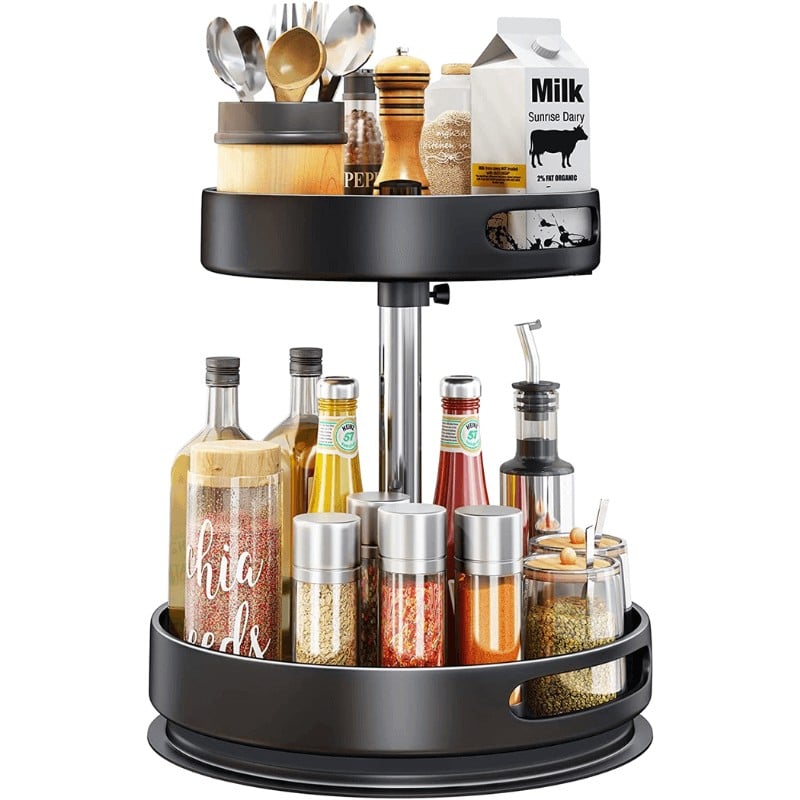 Keep your spices and sauces organized in this rotating spice rack! You can easily remove whatever you need at the moment. This 2-tier lazy Susan also saves space in the kitchen.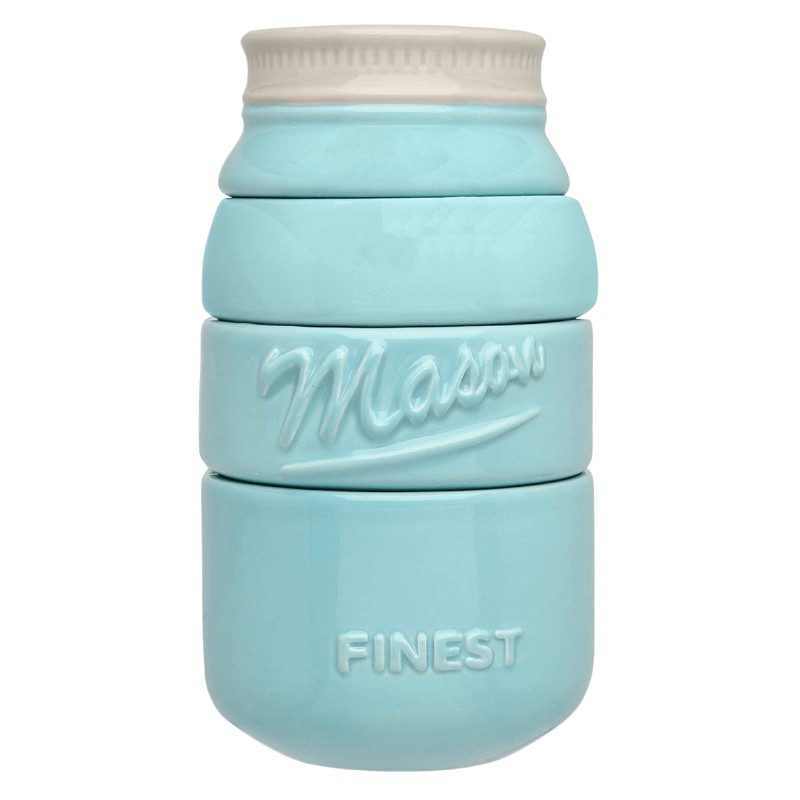 This unique Measuring Cups Set from Sparrow Decor is perfect for baking and has an antique farmhouse look. The design will save you some space in the kitchen. Its powder blue color adds the perfect accent to your kitchen countertop as well!
Cups sizes:
1 cup

1/2 cup

1/3 cup

1/4 cup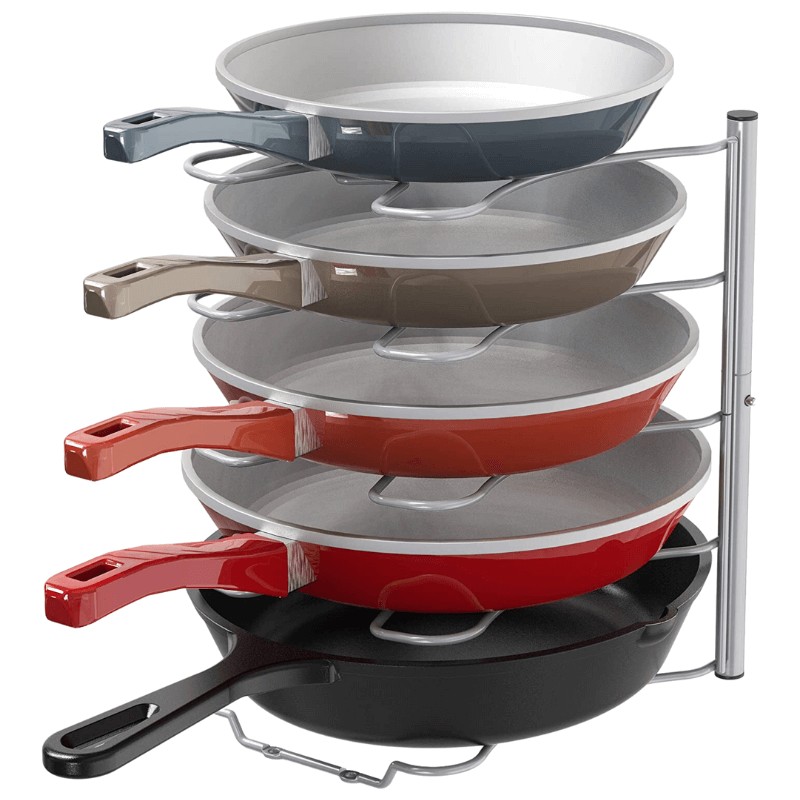 Nothing beats a clean and organized kitchen. This organizer shelf rack from DecoBros is perfect for stacking your pans and lids to save more cabinet or countertop space.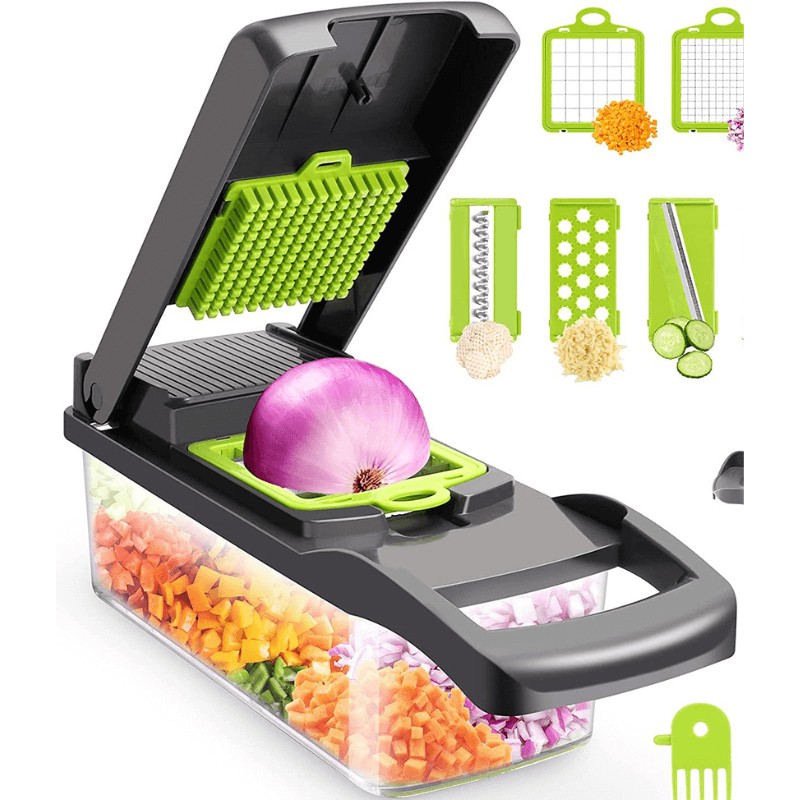 Quickly prepare your sliced vegetables using this convenient vegetable chopper. This chopper features 8 types of interchangeable blades that will allow you to have numerous ways to slice, shred, and grate your veggies.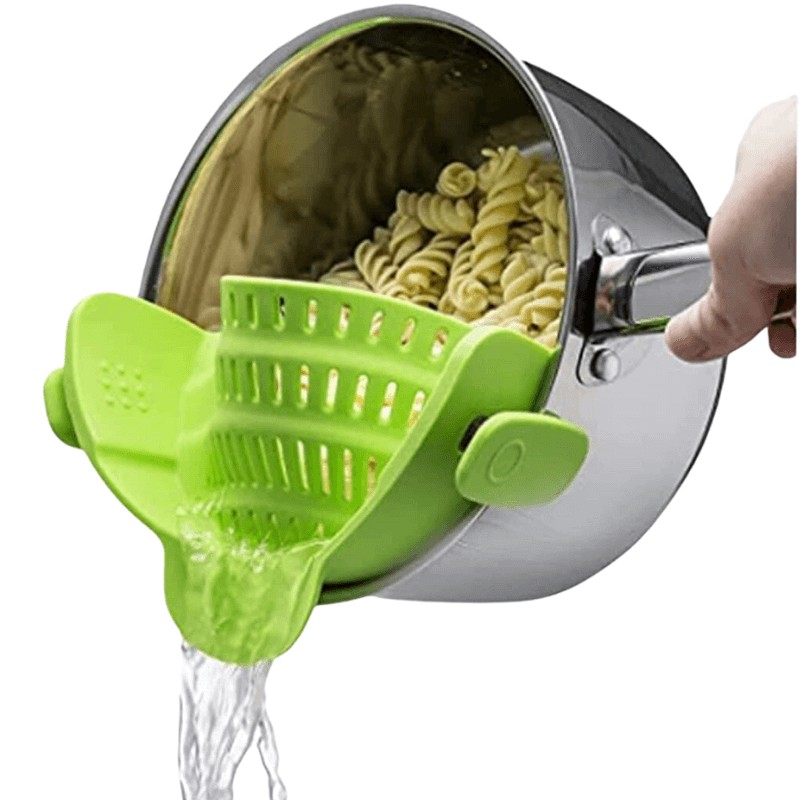 Are you a pasta lover? If you are, this pasta strainer is a must-have for your kitchen! It has specially designed clips that you can easily snap onto round pots, pans, and bowls of all sizes.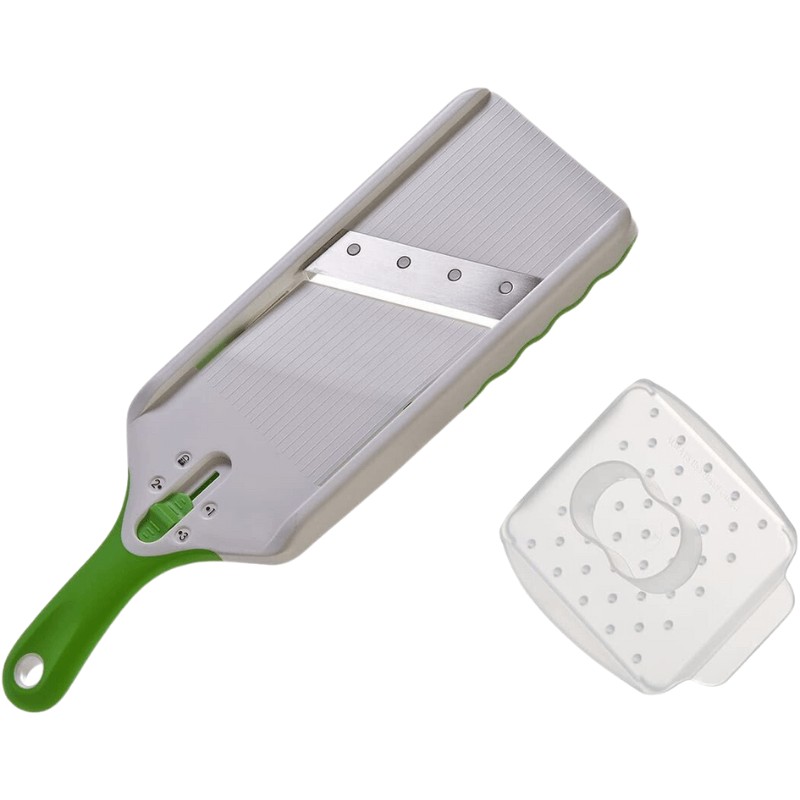 Achieve even slices of your fruits or veggies using this handheld mandoline by Prepworks by Progressive. I love that you can choose any of the 3 thickness modes: thin, medium, and thick, depending on your needs.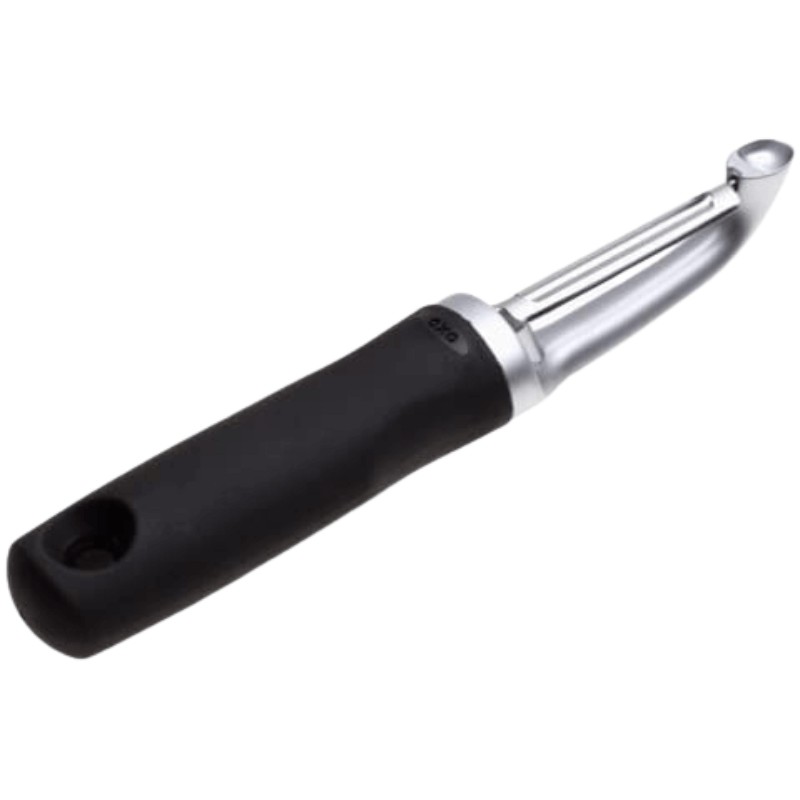 For someone who often enjoys fruits as snacks throughout the day, this swivel peeler from OXO is an incredible kitchen gadget. You'll love the non-slip handle that has extra cushioning for a more ergonomic grip. This peeler is dishwasher-safe.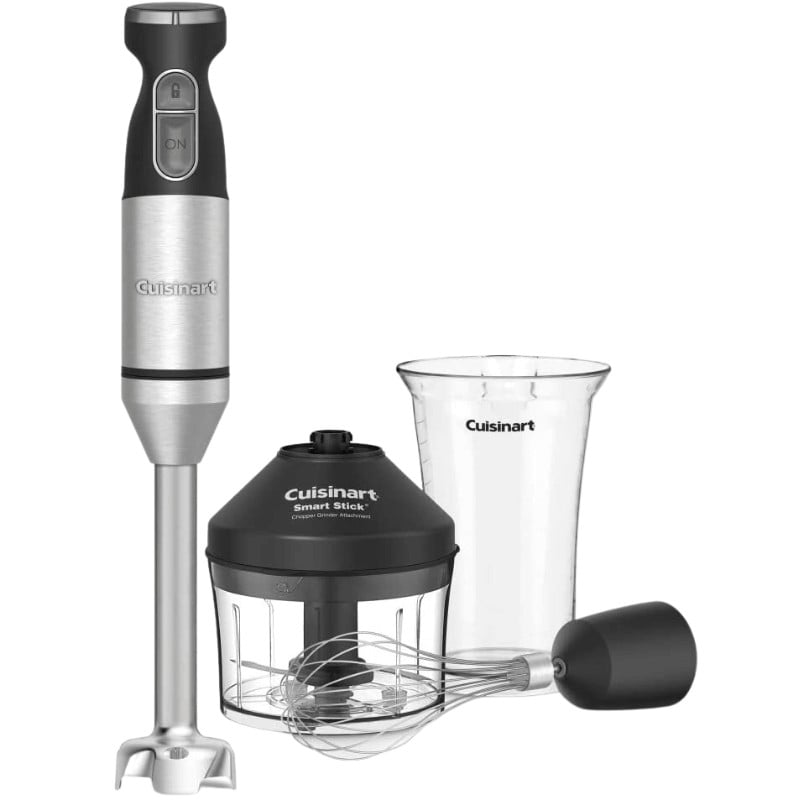 Whip something up in a few minutes when you use this hand blender from Cuisinart! You can easily prepare your baby's food or make your favorite dip by using this must-have kitchen gadget. It features variable speeds that switch from low to high speed quickly.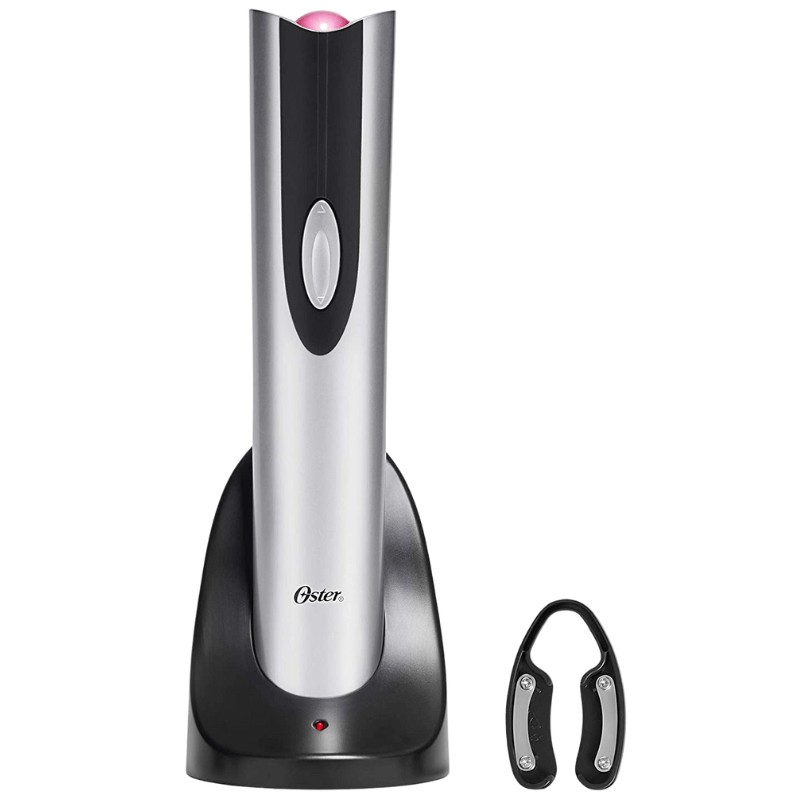 If you're a wine lover or know someone who is, get this electric wine opener for yourself or as a gift for that person. This rechargeable wine opener can open up to 30 bottles on a single charge. Save time by making it easy to open your favorite wines at home.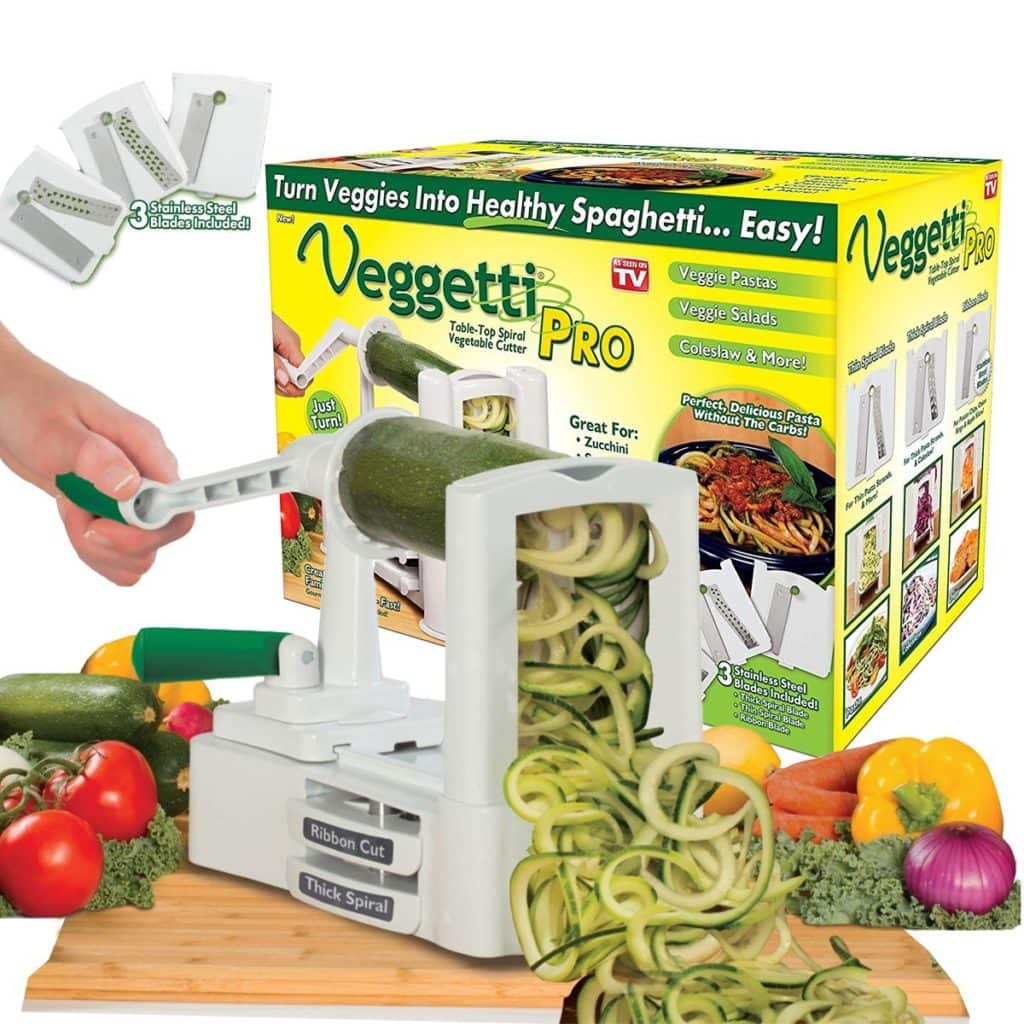 Spiral veggies are becoming a foundation for some many people in their everyday cooking. It makes spiralizing veggies so easy! The Veggetti Pro Table-Top Spiralizer features three stainless steel interchangeable blades. Spiral veggie cutter- This cool kitchen tool is used to transform vegetables into juliennes, stir-fry, and pasta. You can choose from various strand styles and is ideal for potatoes, carrots, zucchini, and squash. Eat healthy and save time!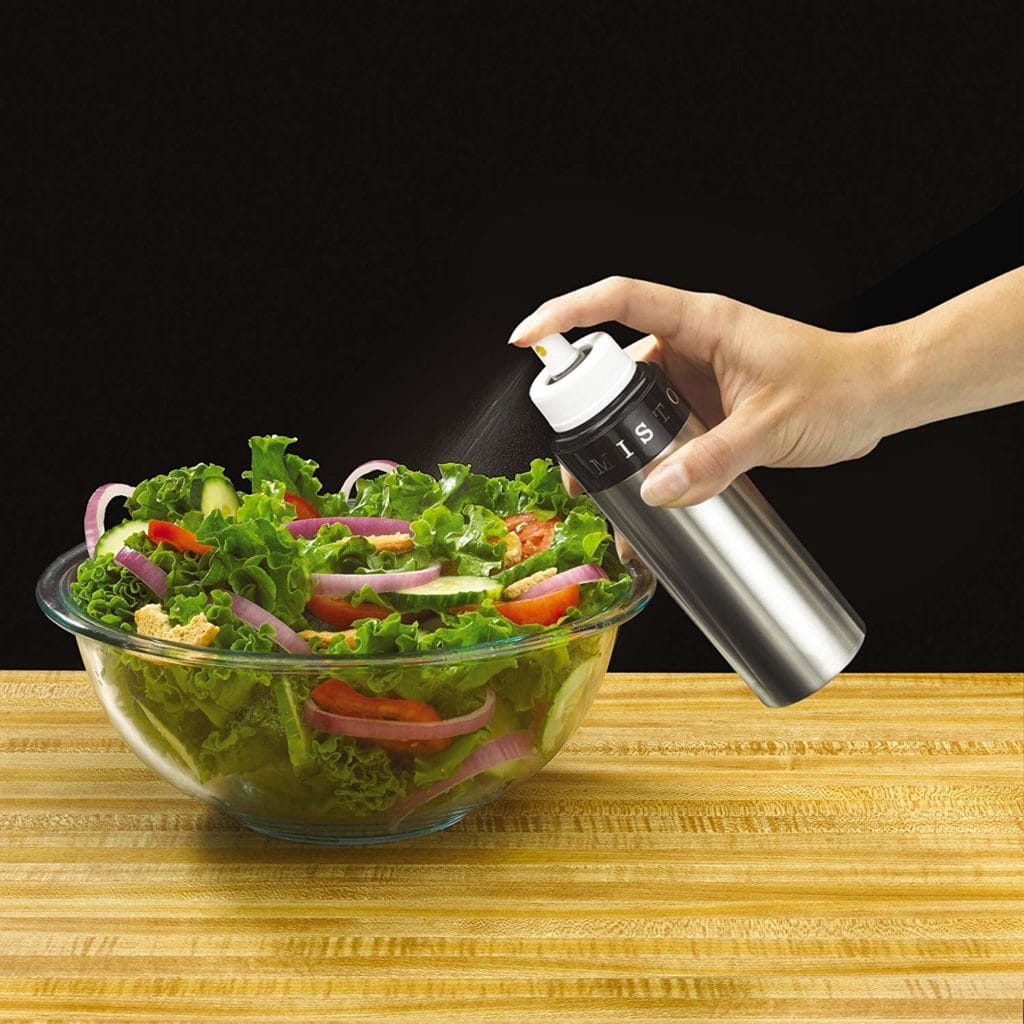 Misto Brushed Olive Oil Mister
Save money on spray oils with this mister. It allows you to use the oil of your choice. The Oil Mister helps you to add your own flavor to your foods and also helps to control fat and eliminate the aerosol factor. It is made from heavy-duty plastic and features a fill line with a plastic pump top as well as a stainless steel ring base.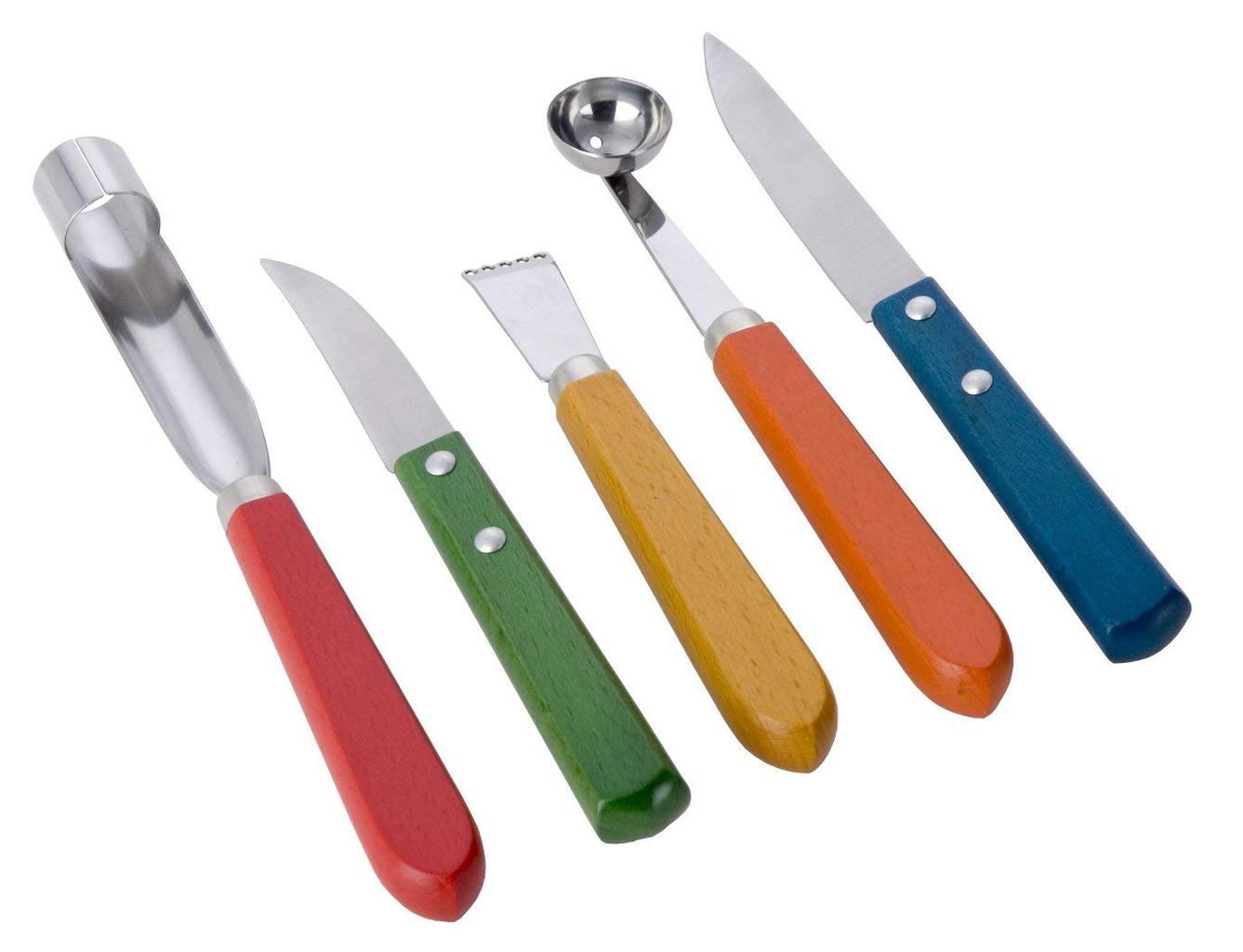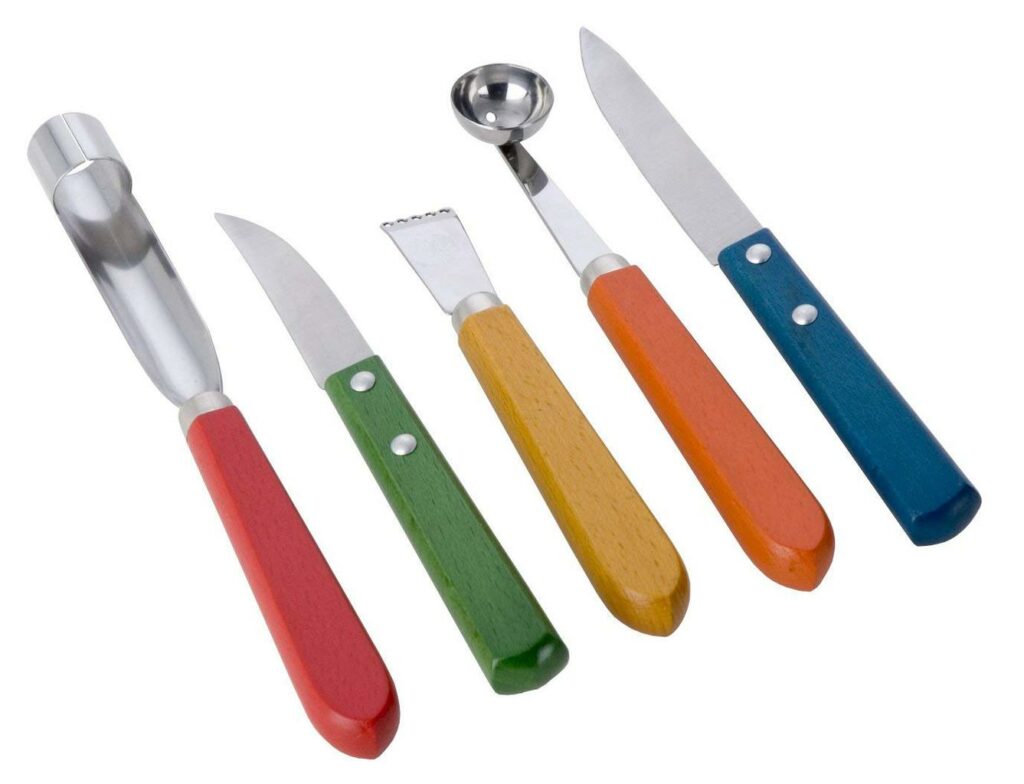 Knife sets are nice but I like this gadget set! With these handy tools you can scoop and make uniform melon and fruit balls for platters and the zester peels only the rind from citrus for delicate flavoring of sauces, specialty breads, and desserts. The corer quickly ejects the center of fruits to simplify desserts and sauces, removes the tomato core for Italian-based entrees. The peeler is ideal for peeling fruits and vegetables for garnishing and the paring knife with its beak shape reduces fatigue while cutting food. Everything you need is in one set.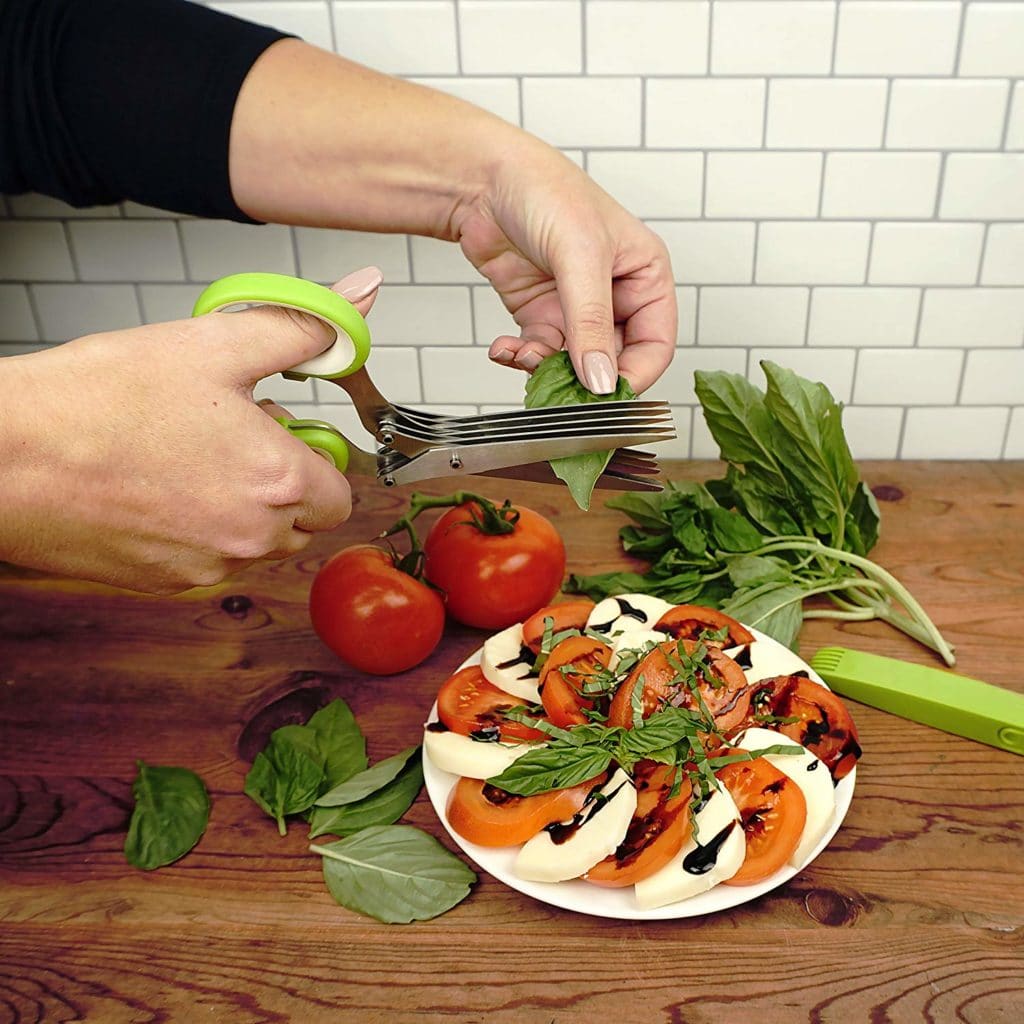 These useful little scissors make cutting and chopping herbs and greens a snap. Cut, chop, mince and snip herbs and vegetables in no time at all. They are perfect for basil, thyme, dill, parsley, chives, mint, fennel and more. Using fresh herbs means keeping flavors crisp and clean and will help to preserve the health benefits and flavors of fresh herbs. Easy to use. Just use directly over a pan or plate to make perfectly sized, restaurant quality quick and impressive garnishes for soups, salads, pizza and side dishes. The protective BPA free blade cover keeps your hands safe from cuts and scrapes while the convenient comb cleans the blades free of debris.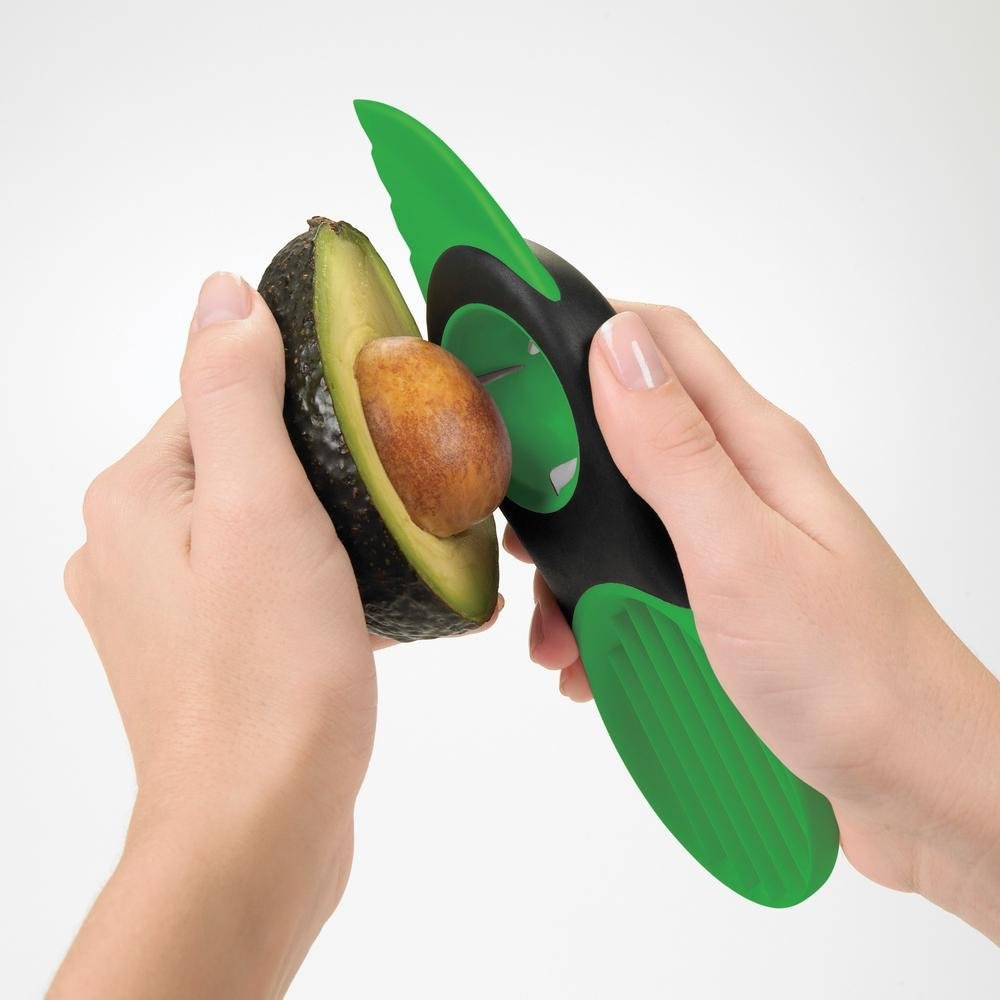 Here is another handy slicer but this time for an avocado. But it does more than just slice it! It's an all-in-one tool that splits, pits and slices avocados. The stainless steel pitter removes the pit with one quick twist and the slicer lifts fruit from skin in seven perfect pieces. It has a soft, comfortable non-slip grip and is top-rack dishwasher safe.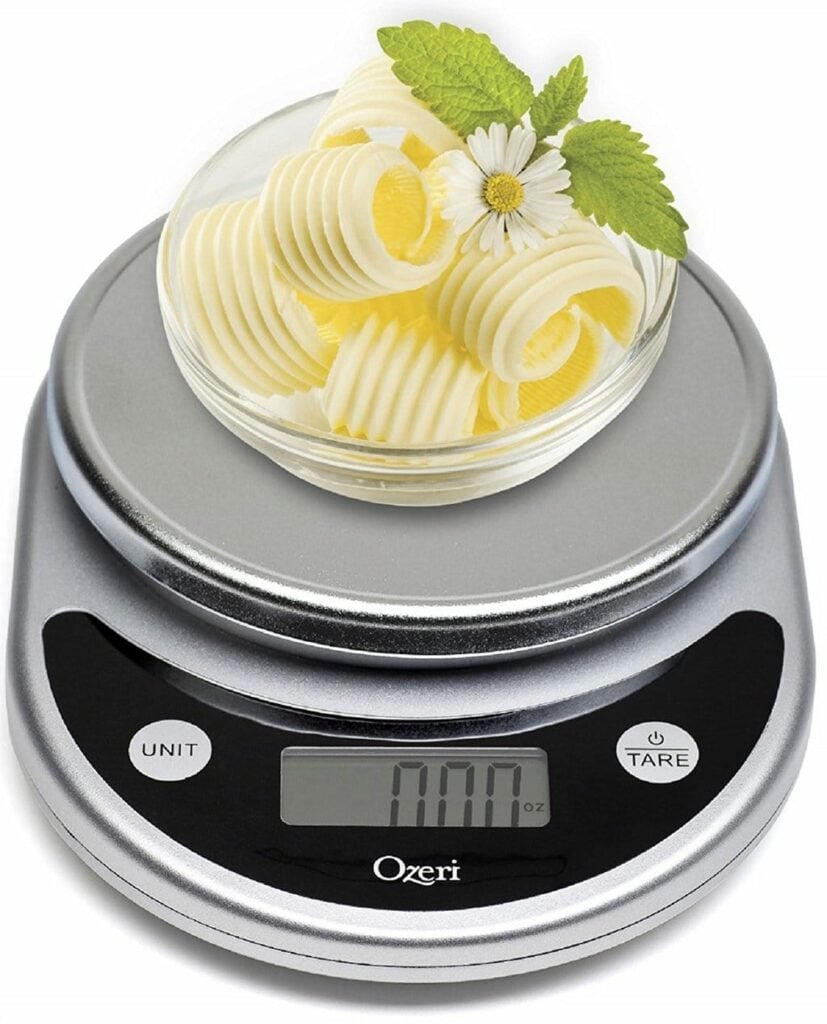 Often cooking calls for food to be measured by weight but who wants a big bulky scale on the counter? This digital kitchen scale is just the answer. Accurate, elegant, easy-to-use digital kitchen scale for your largest and smallest cooking projects – weighs up to 11.24 lbs (5100 grams) with precise graduations of 0.05 oz (1 gram). Automatic Unit Button instantly converts between 5 units of measurements (g, lbs, lbs: oz, oz, ml) and displays results on an easy-to-read LCD screen – e.g. easily convert 539 grams to 1.188 pounds to 1 pound 3 ounces to 19.01 ounces to 539 ml. Uses batteries.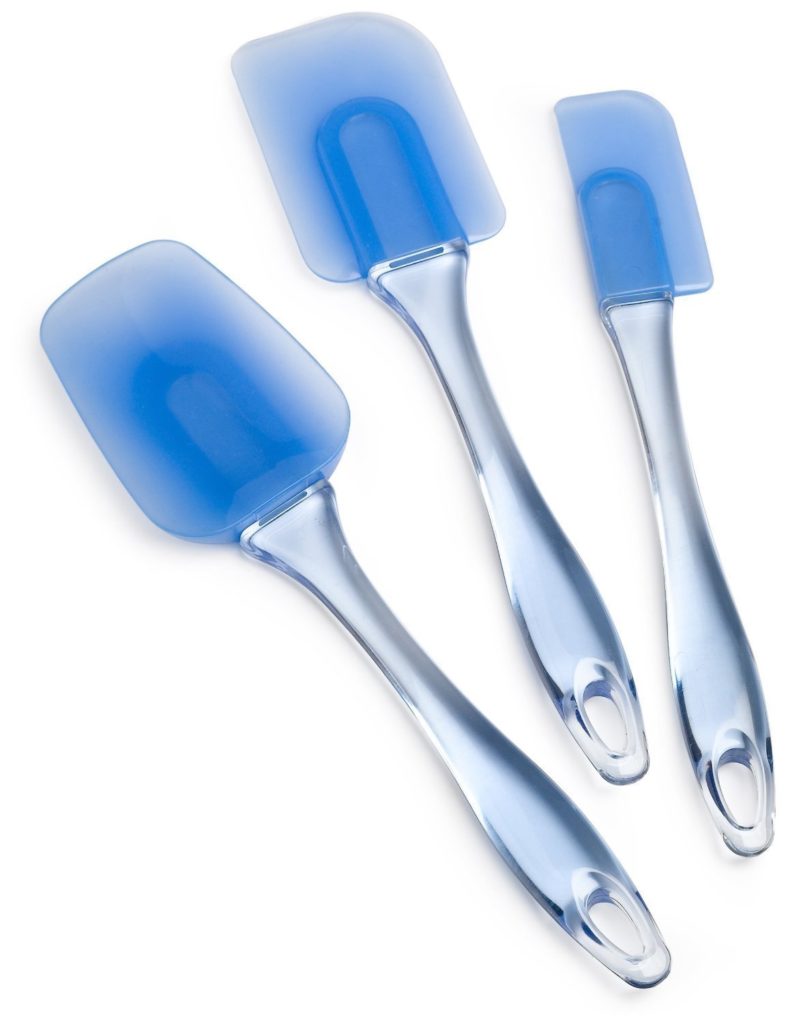 Good spatulas are a must in any kitchen. Wilton is known for quality products and this 3-piece set provides just that. It includes small- and medium-sized spatulas plus large-sized spoon-style spatulas that are translucent blue-tinted, crystal-like plastic handles with holes for hanging. They are heat-resistant up to 500 degrees F. Stain and odor-resistant and dishwasher-safe.
You Might Also Like

What are the cool kitchen gadgets that you got from Amazon? Share them in the comment section below so I can add them to this list!
If you are on social media, I would love to connect with you on Facebook, Instagram, Pinterest, or Twitter. Just click on the links to visit my profile. Leave a message and I will follow you back!
PIN for Later