How to Choose the Best Ice Cream Maker
While you may come across some wonderful recipes for no-churn ice cream, if you make your own ice cream at home more than a couple of times per year, you want to think about purchasing an ice cream maker. An ice cream maker is designed to make smooth and creamy ice cream in very little time.
There are several features you want to look at to help how to choose the best ice cream maker for you.
Electric ice cream makers are extremely convenient and are used by many ice cream lovers. With these ice cream makers, you just push a button and your ice cream is instantly churned and frozen. The newer models on the market can make homemade ice cream in less than 15 minutes.
There are two main types of electric makers: freezer bowl and compressor.
Freezer bowl ice cream makers are the less expensive of the two. These types of makers have a freezer bowl that you remove and put in your freezer before you make the ice cream. Once this bowl has frozen completely, you place the ice cream ingredients into the bowl and place into your ice cream maker. Compressor ice cream makers feature a freezer that is built-in. This makes the process of making ice cream simple and easy.
As an Amazon Associate, I earn from qualifying purchases.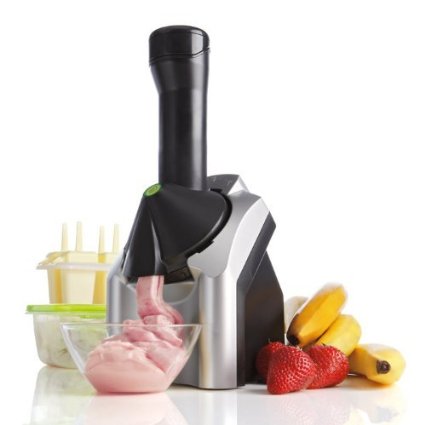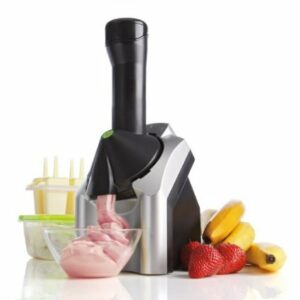 The least expensive of the ice cream makers can handle making ice cream a few times a year. They may not have the ability to churn the ice cream very long or freeze it very firmly. While they can get the job done, they also don't take up much space. Some examples of makers in this category include the Yonanas Deluxe Ice Cream Treat Maker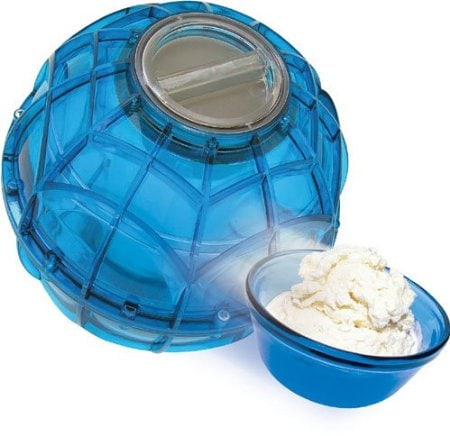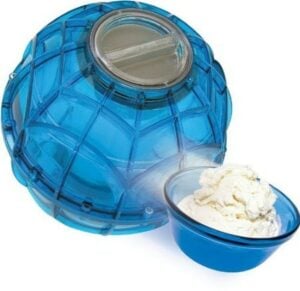 the YayLabs Play & Freeze Ice Cream Ball. It comes in 6 different colors.
The mid-range ice cream makers are ones that may require some pre-planning since the bowls need to be put in the freezer a day before using. These machines make tasty ice cream but will only do a batch at a time. These makers are great for those make ice cream on a regular basis. Some examples of makers in this category include: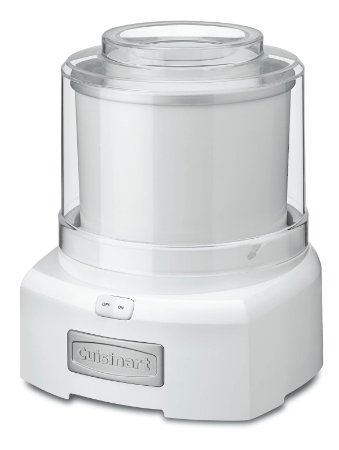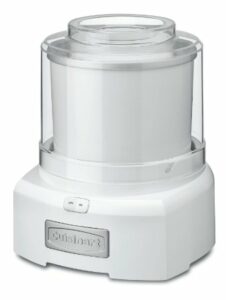 Cuisinart ICE-21 Frozen Yogurt Ice Cream & Sorbet Maker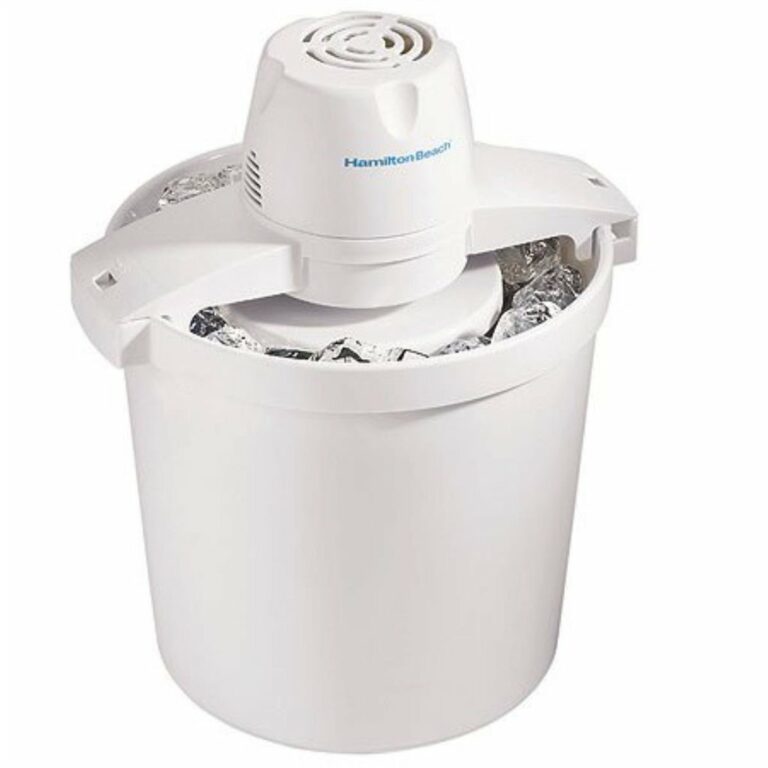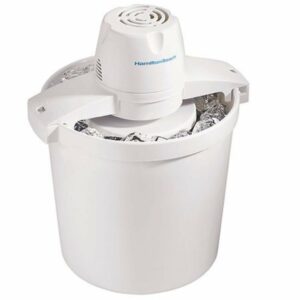 the Hamilton Beach 4-Quart Automatic Ice Cream Maker
The high-end ice cream makers are on the costly side but have internal compressors. They are ideal for those who make ice cream on a constant basis. These machines do not require pre-freezing and have the ability to churn one batch after another.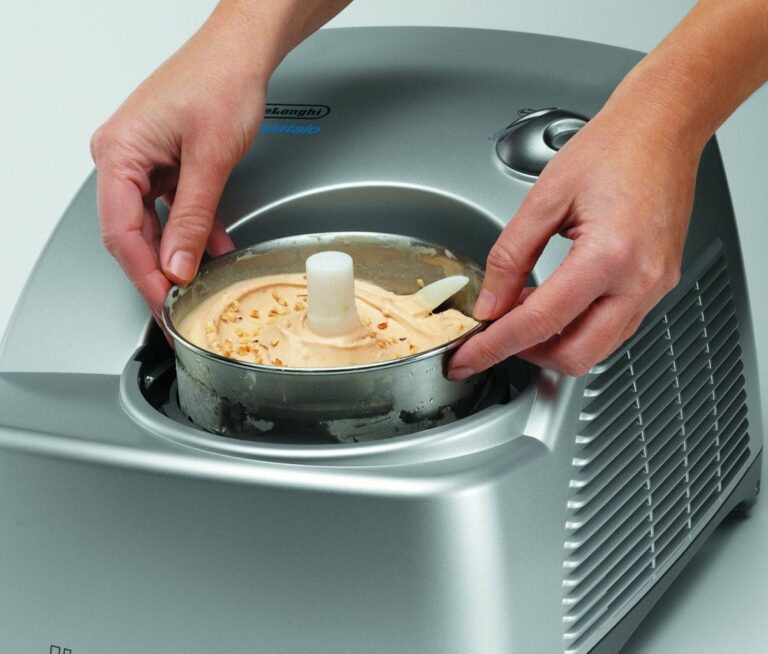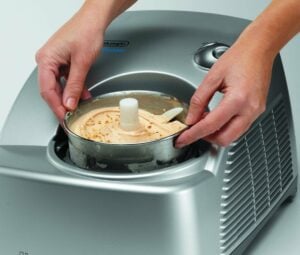 Some examples of makers in this category include the Cuisinart ICE-100 Compressor Ice Cream & Gelato Maker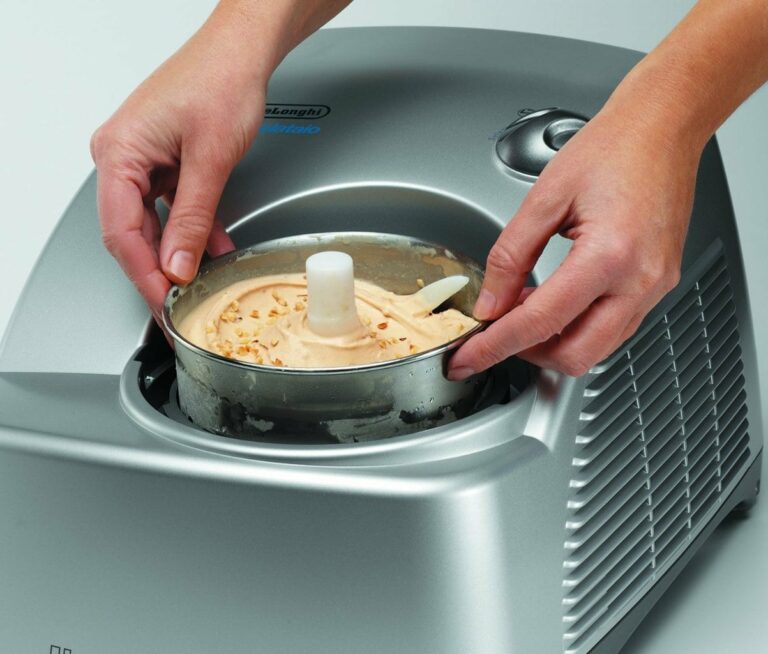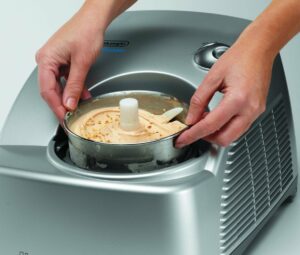 the DeLonghi Gelato Maker with Self-Refrigerating Compressor
Have you made homemade ice cream? What are your favorite fruits or mix-ins?