Now is a great time to choose the best gifts for kids of all ages. We've curated a list of affordable Christmas gifts for kids from Amazon. This year, we've added plenty to our list to help you find that perfect gift for your little ones this holiday season. You'll find the best toys for holiday shopping from this specially curated gift guide.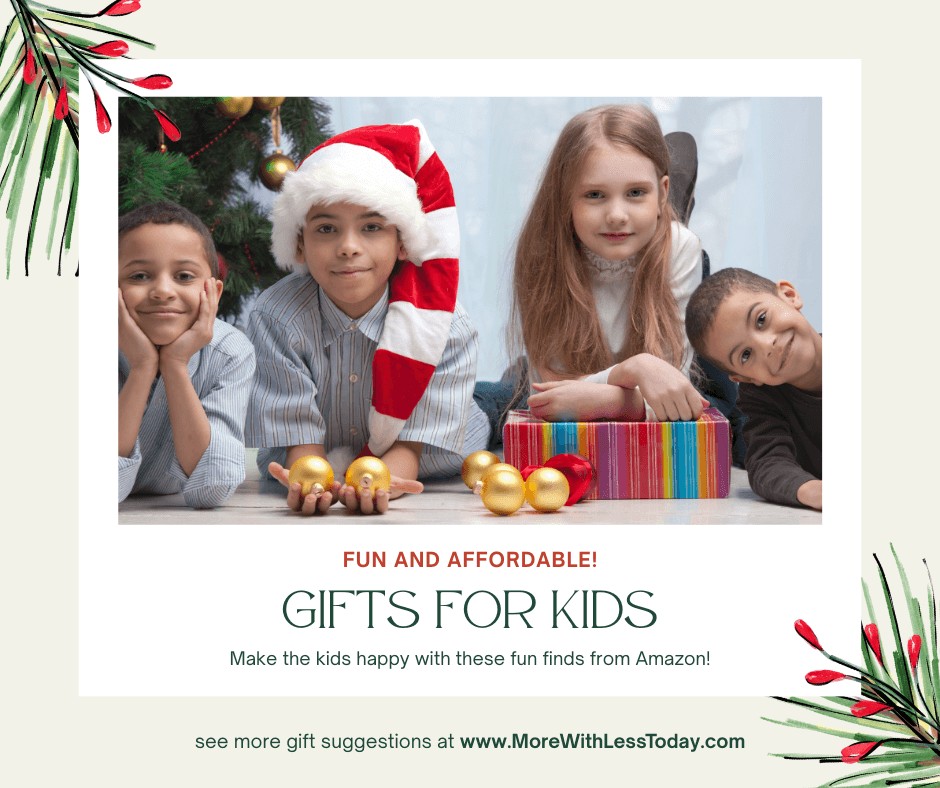 Looking at the sales from Amazon is a great way to save on gifts this year, especially if you're on a tight budget. It's the right time to buy Christmas gifts because of potential stock and shipping issues.


We have affiliate relationships which means we may earn a small commission at no additional cost to you if you shop using our affiliate links. As an Amazon Associate, I earn from qualifying purchases.
Affordable Gift Ideas for Kids
Select from this list of cool gifts for kids available at Amazon:
This dance pad is a fun gift that younger kids and even older kids can enjoy! It's a great gift for kids because not only will this improve their child's eye-foot coordination, dancing is a great way to get some exercise.
Your little girl will have much fun pretending to play with this adorable baby doll from Sugar Puff Bee. It's easy to clean and safe for little hands because it's made from eco-friendly vinyl and other non-toxic materials. This comes in the perfect size of 12″ which would be an awesome gift for your kids.
Little kids will love this magical toy from Magic Mixies. They will get an interactive light-up wand that reacts with the Crystal Ball and the 8″ Magic Mixie plush toy. Another perfect way to use the crystal ball is to use it as a night light for a magical bedtime!
Are you looking for a fun way to surprise your little boys this Christmas? This Harley Davidson Tricycle from Fisher-Price might be the one you're looking for! It's durable with its wide wheel base, easy-grip handlebars, and large foot pedals. Start your child's interest in motorcycles with this toy. It's perfect for ages 2-5 years and has a maximum weight capacity of 55 lb/25 kg.
There are plenty of cheap gifts that are highly enjoyable for kids. One of those is card games, which are always a hit during the holidays. This Throw Throw Avocado Card Game is a great option if you're looking for something different from an Uno card game for kids to play.
This Starter Kit from Osmo is a good gift idea for creative kids. The game says it will help improve their visual problem-solving skills, puzzles, math, geography, vocabulary, and more! Add this as one of the creative gift ideas for the little ones in your gift list.
This track set is one of the classic games for a child's imaginative play. Support your kid's creativity and problem-solving skills with more than 16 feet of track with hairpin turns, motorized boosters, and a giant crash zone in this Hot Wheels toy.
Another inexpensive gift that you can get for girls and boys is this Break Open set from National Geographic! Curious young kids will enjoy breaking open these rocks that reveal amazing crystals inside. It's a great STEM activity and holiday gift.
Do you have young artists at home? Unleash their creativity beyond a coloring book with this sewing machine toy with fabric and water transfer prints. They can use this to create their homemade gift of stylish accessories!
Does your kid/grandkid love stuffed animals? This 5-Pack Squishmallows box could be a perfect gift for them! These plush toys are great to bring on car rides, planes, and sleepovers! They instantly get five best friends once they open this Mystery Box from Squishmallows.
See the rest of the affordable gifts for kids in my gift guide when you click this link!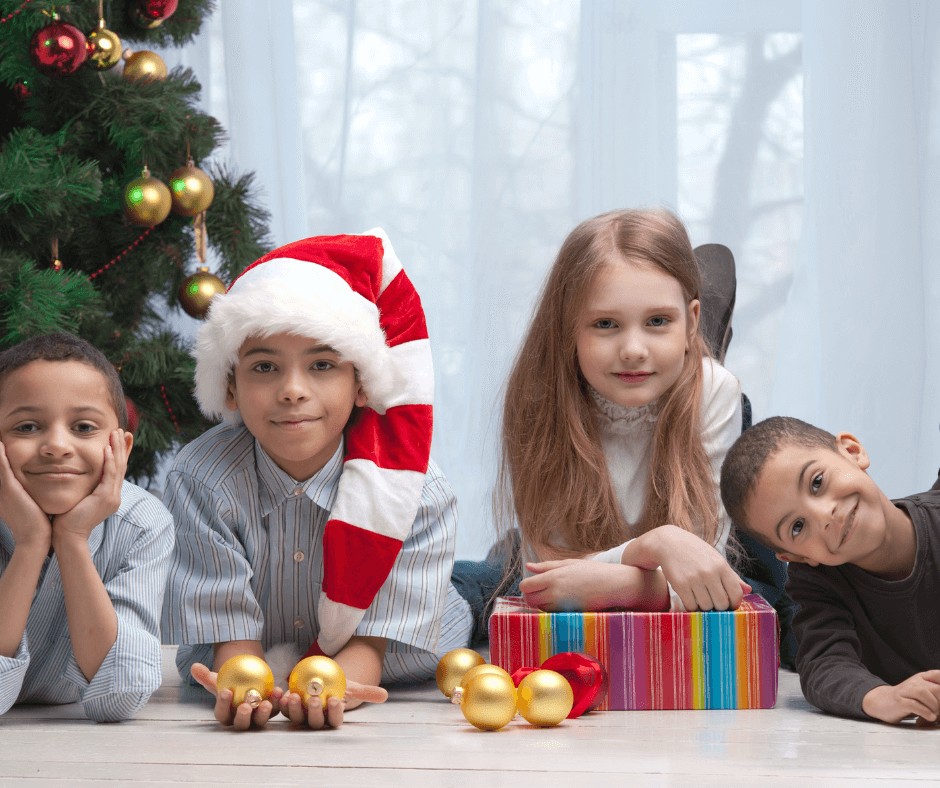 Stay tuned for our upcoming posts! These can help you with gift-giving this season when you choose from our specially curated gift suggestions in various categories. Check out our Amazon Store for more great gift ideas for every kid on your gift list.
Gift Guide Suggestions
If you liked this list of Affordable Gift Ideas for Kids gift guide, you might also want to check out these popular posts:
Do you want to share affordable gifts for kids that you found from Amazon? Share in the comments below!
PIN for Later