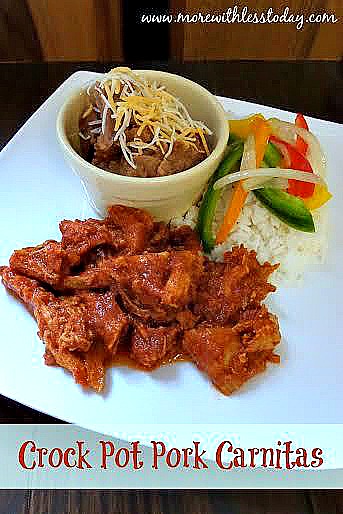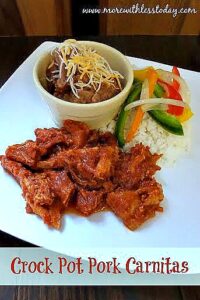 If you love to make delicious food in your crockpot, you must try our recipe for Easy Crock Pot Carnitas. There is no need to turn on the oven and if you have leftovers, it's so good for tomorrow's lunch!
My husband loves authentic-tasting Mexican food. He grew up in East Los Angeles and Mexican food was a part of his upbringing and a staple of his diet. I grew up in Connecticut eating pizza and pasta, so I need a little help!
Here in Southern California, we are surrounded by great authentic Mexican food. We don't go out to eat too often so I try and replicate his favorite foods at home.
I love using a crockpot. Cooking food slowly is a flavorful, easy way to put good food on the table. Plus the aroma of the food cooking is wonderful. These Crock Pot Carnitas are spicy, and according to my husband, are two thumbs up!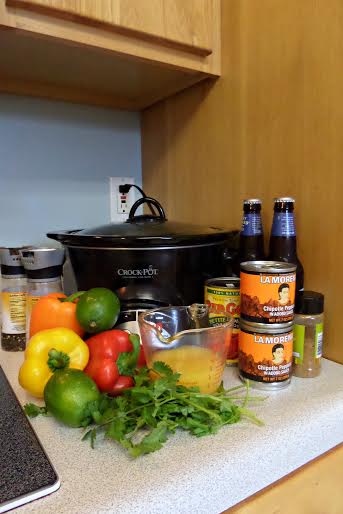 Ingredients:
3-4 pounds of boneless pork roast
2 large onions sliced thick
24 oz of hard apple cider or other gluten-free beer
2 cans of petite diced tomatoes
2 7 oz. cans of La Morena Chipotle Peppers in Adobo Sauce
1 15 oz. can of La Morena Refried Beans
1 each green, yellow and orange pepper sliced thick
1 cup of fresh orange juice
1/4 cup of cilantro
Juice from 2 limes
3 teaspoons of cumin
1/2 teaspoon of garlic salt
1/2 teaspoon of freshly ground black pepper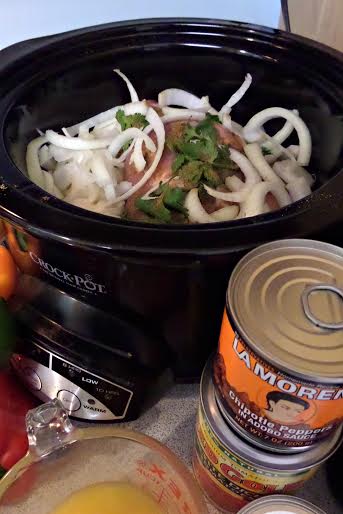 Instructions:
Place the pork in the crockpot. Sprinkle with cumin, salt, garlic salt, and pepper.
Add fresh cilantro and onion slices to the pork.
Pour the hard cider and the orange juice over the pork and set crockpot to cook for 6 hours.
Remove the pork from the crockpot and shred using 2 forks. The meat should pull apart very easily. Dispose of remaining crockpot contents.
In a blender, combine the La Morena Chipotle Peppers in Adobo Sauce with the diced tomatoes and lime juice. Blend on high until mixture is smooth.
Place pork in large skillet and cover with pepper and tomato mixture. Simmer on low until ready to serve.
In a separate pan, sauté the peppers and onion fajita style.
Heat the La Morena Refried Beans in the oven until warm.
Serve the pork, peppers, and refried beans with rice and enjoy!
They are also great served with a soft tortilla shell.
Doesn't it look muy deliciosa?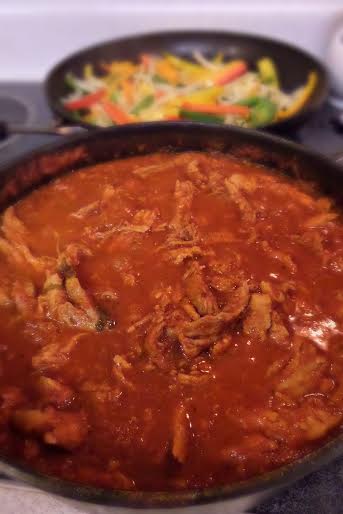 Find out more information about cooking with La Morena.
This shop has been compensated by #CollectiveBias, Inc. and its advertiser. All opinions are mine alone.