Host a fab movie night party on a budget with this fun decor from Oriental Trading. I'm a big fan of Oriental Trading because of their huge selection of party supplies. I am always surprised at both their low prices and the good quality of their products.
In the last few months, I helped my daughter get her classroom organized with Oriental Trading supplies. They have a great selection for teachers. I also hosted a Fiesta-Themed Bridal Shower for her with Oriental Trading decor and it was so festive and fun.
We have affiliate relationships and may earn a small commission at no additional cost to you if you shop through our links.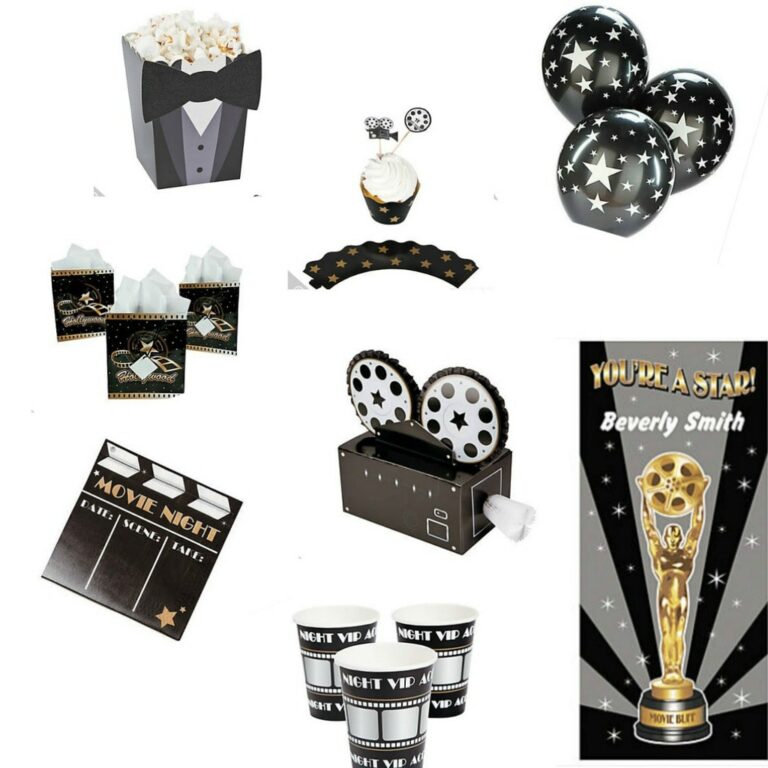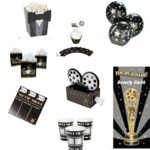 Why not throw a movie night awards party and invite your friends? There are lots of ways you can have fun with this! You can have an award for "Best Dressed" and encourage everyone to break out those evening clothes just handing in the closet.
First off you want to set the scene for it all. Decorate your table by starting with this Gold Star Table Runner.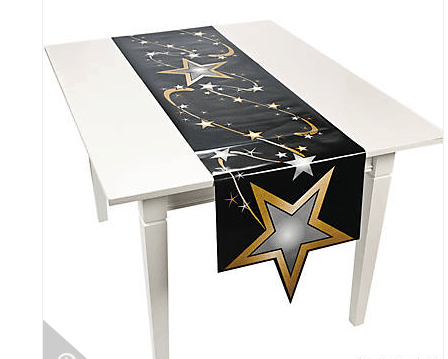 Once your table runner is in place then pop on this Movie Night Centerpiece and spread lots of Gold Star-Shaped Confetti. Then hang the Dangling Gold Star Swirls for added pizzazz.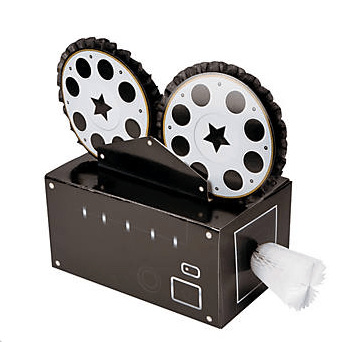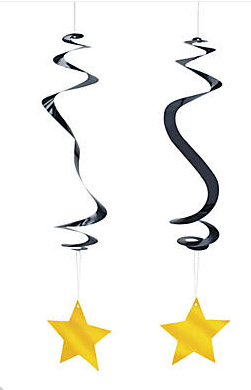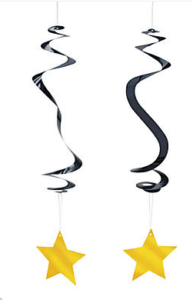 Food is half the fun so have plenty on hand. Cupcakes are easy and decorative when you use these Movie Night Cupcake Wrappers with Picks.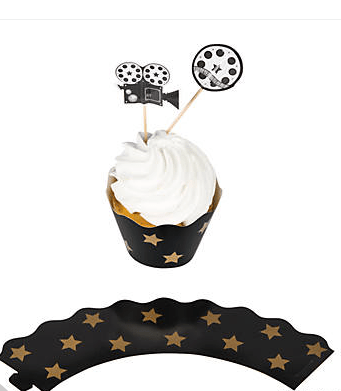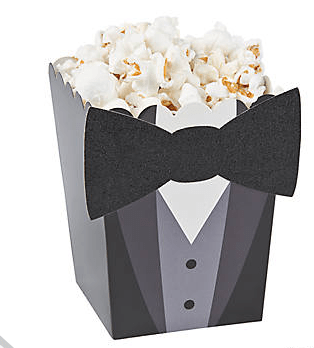 We recommend serving some of our favorite recipes such as carmelized bruschetta, gluten-free crabcakes.
Or you can make it a potluck and ask guests to bring their favorite fancy foods.
Of course, everything gets served on Oscar-themed tableware:
Movie Night Paper Cups

Movie Night Luncheon Napkins

Silver Foil Star Dinner Plates
Have fun decorating the room with a Director's Clapboard, Black with Silver Stars 11″ Latex Balloons and Camera & Film Confetti. Streams of movie tickets are fun to decorate with. Lots of glam and glitz. Have your guests get into the spirit by dressing up. Be sure and ask your guests "who are you wearing?" when they come in the door!
Use a movie curtain backdrop and of course, a red carpet. Come up with your own fun hashtag for photo sharing. A photo booth with props is a great idea for any get-together.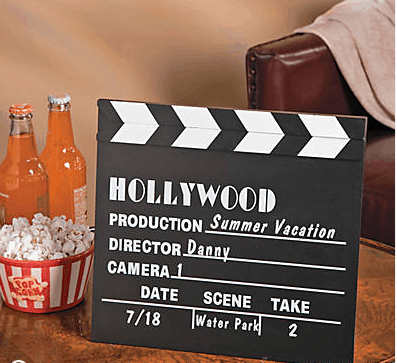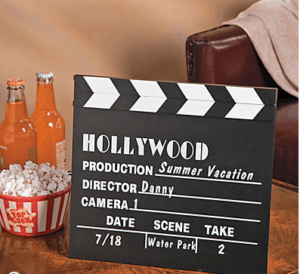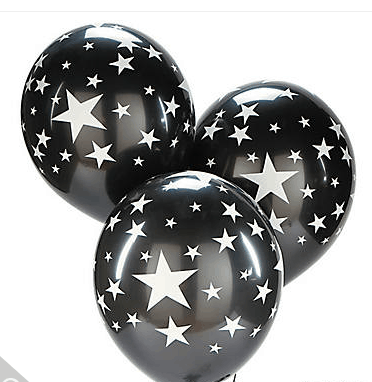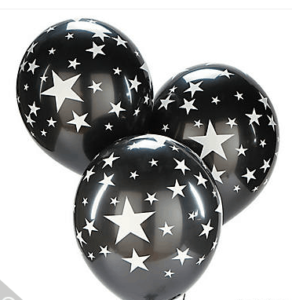 When guests arrive have ballots ready for scoring. Plan a comfy area for viewing. If you have limited seating space toss throw pillows on the floor and clear out things like your coffee table to make room. You can even bring the paparazzi along!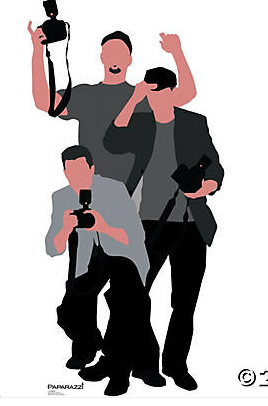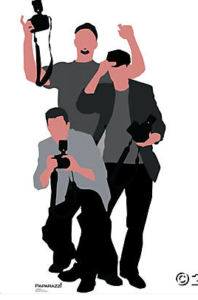 Plan some fun games such as trivia or bingo. Have small gifts to hand out to the night's big winners!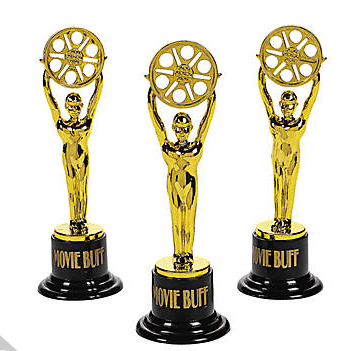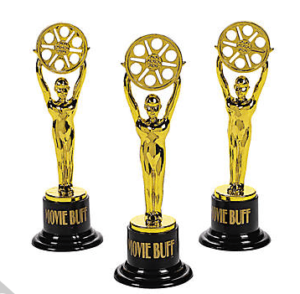 After it's all over and the ballots are in send home your guests with their own Oscar and filled "Hollywood" Gift Bags. It will be a night everyone will remember.
Here are the dates of the 2019 Award Shows:
The Grammys are on Sunday, February 10th.
The Oscars will be televised on Sunday, February 24th.
The sixth annual iHeartRadio Music Awards will broadcast on Thursday, March 14th.
Nickelodeon Kids' Choice Awards – Saturday, March 23rd (estimated date)
Telemundo will broadcast the Billboard Latin Music Awards on Thursday, April 25th.
The 73rd annual Tony Awards will be held on Sunday, June 9th.
The BET Awards are set for Sunday, June 23rd.
The three-hour Primetime Emmy Awards telecast is set to air Sunday, September 22nd.