Summer is just around the corner, and what better way to enjoy the warm weather than by spending time outside with family and friends? If you're planning to zhuzh up your patio furniture, The Pioneer Woman has a new outdoor collection!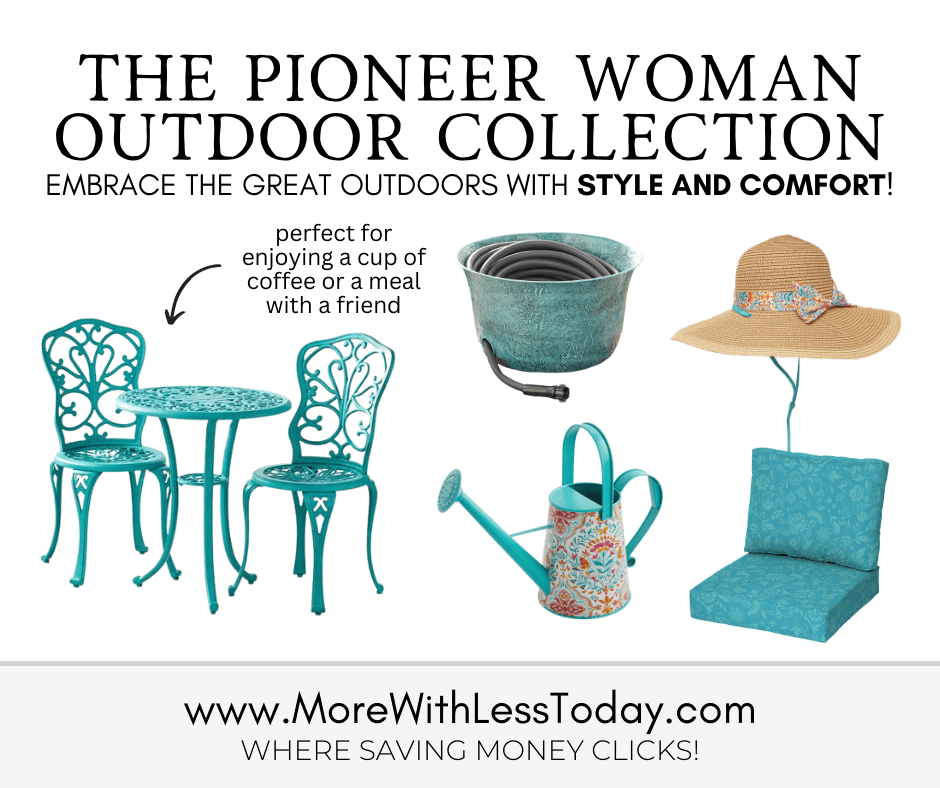 If you're a fan of Pioneer Woman; Ree Drummond, then you're familiar with her incredible pieces with beautiful patterns and floral designs. The new pieces in this collection will add more personality to your outdoor space this summer and stay on budget!
We have affiliate relationships which means we may earn a small referral commission at no extra cost to you if you shop using our links.
This collection is known for its rustic charm and functional designs, and the new additions for this summer are no exception. Here are some of the great finds you won't want to miss: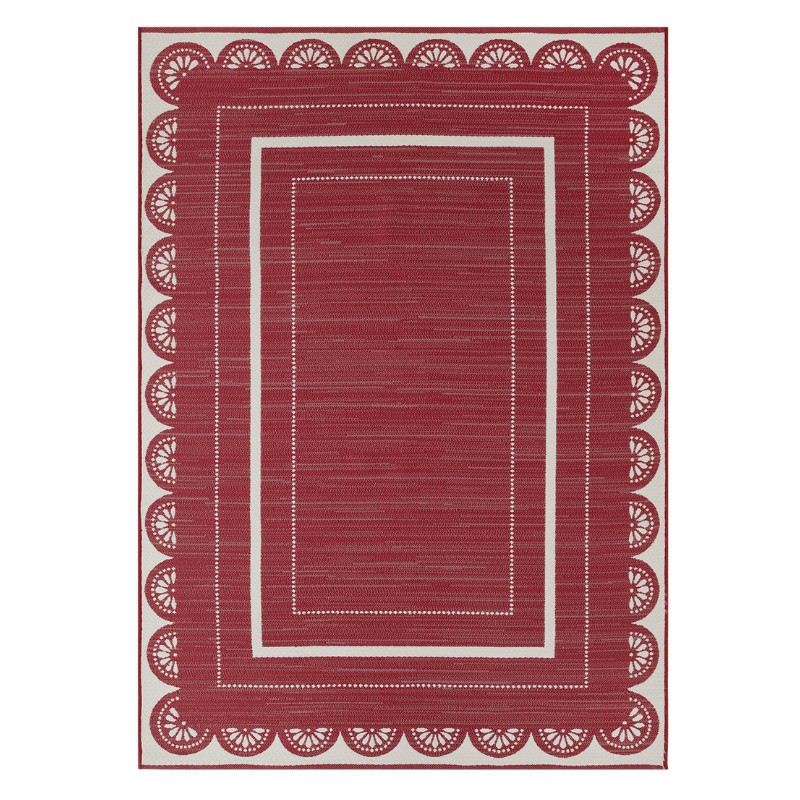 This Pioneer Woman Red Scallop Outdoor Rug is a beautiful addition to any outdoor space. It'll add a pop of color and style to your patio, porch, or deck. The scallop design and vibrant red color will bring a touch of whimsy and charm to your outdoor furniture. The brand also has a gorgeous selection of outdoor rugs.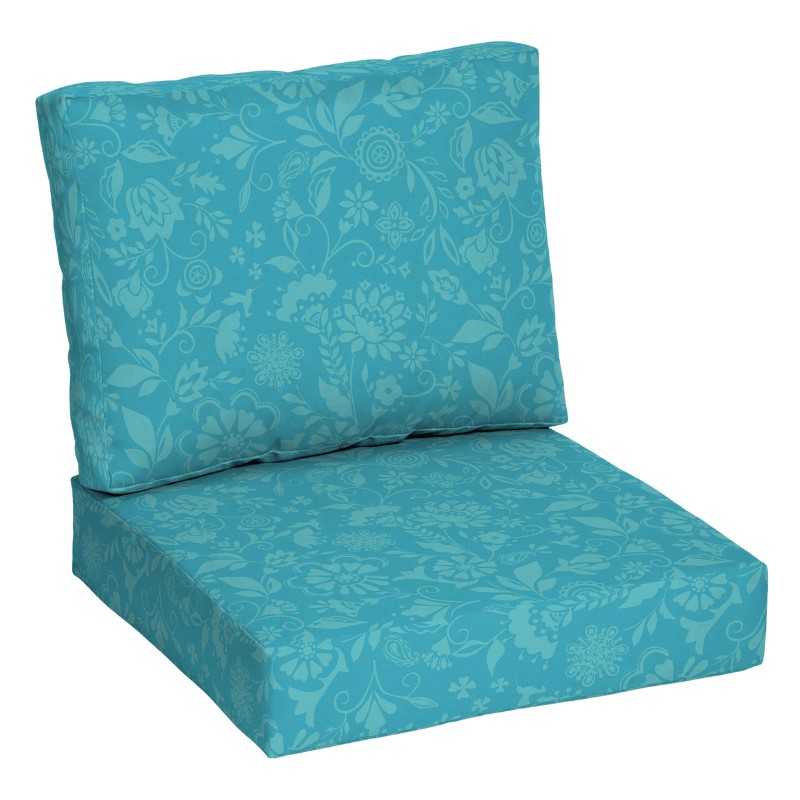 Add bright colors to your outdoor chairs with these 2-piece seating cushions. It's comfy and easy to put on. The deep-seat design and soft filling will provide the ultimate comfort for you and your guests while enjoying the great outdoors. A lot of the buyers have left product reviews that they're loving these teal pieces.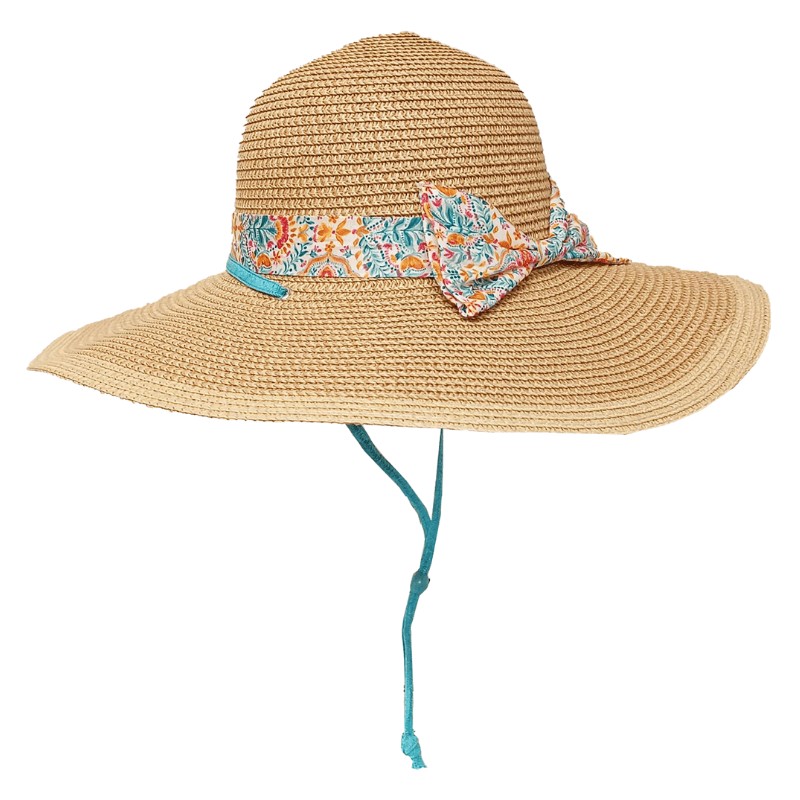 Do you love gardening? You might want to add this cute Folk Geo Gardening Hat to your collection! It's perfect for your casual country style. With its wide brim and UPF 50+ protection, this hat will shield your face and neck from the sun's harmful rays.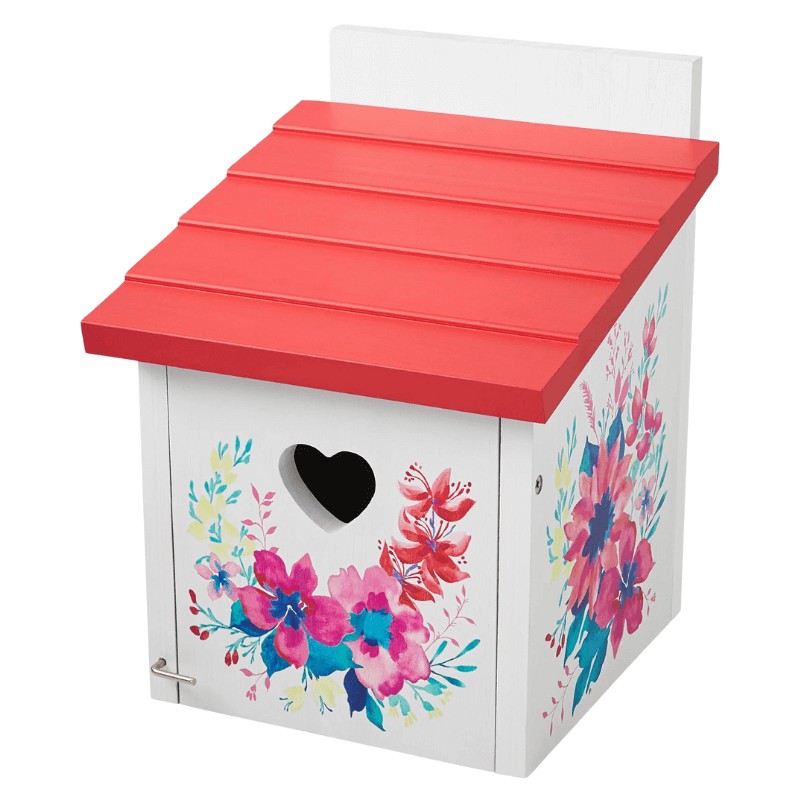 One of my favorite things from this new full outdoor line is this Fresh Floral Heart Bluebird House. This cute bluebird house is made with durable materials and features a charming heart-shaped design with a beautiful floral pattern. The birdhouse also includes a clean-out door for easy maintenance.
This would make a lovely Mother's Day gift!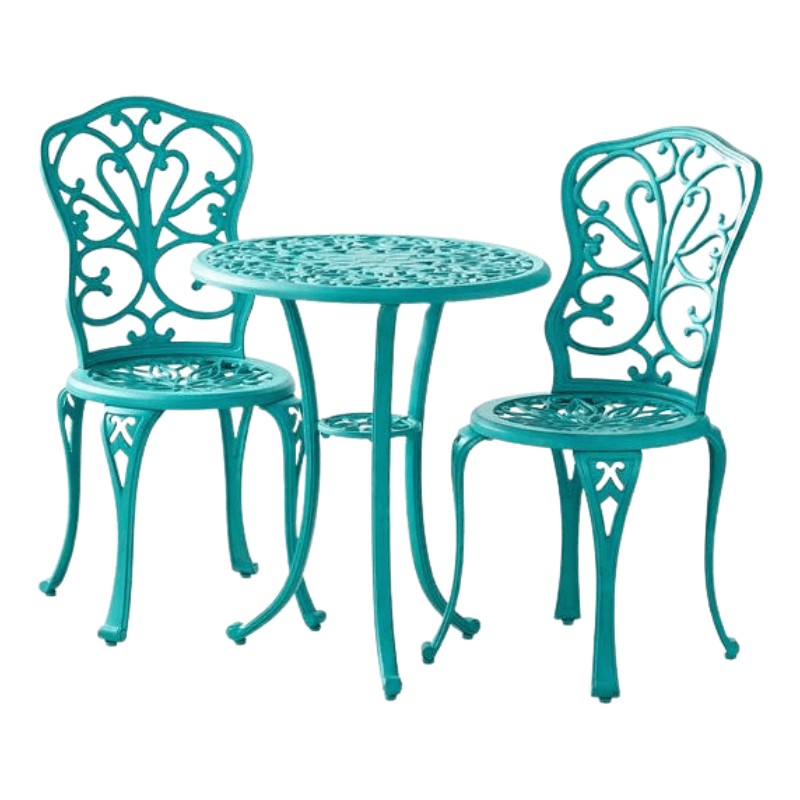 This Aluminum Bistro Set is a stylish and durable addition to your outdoor patio collection. It features an intricate design and colorful finish that also adds to its welcoming outdoor space. This set includes a table and two chairs made with cast aluminum, which is resistant to rust, weather, and fading. It's perfect for enjoying a cup of coffee or a meal with a friend.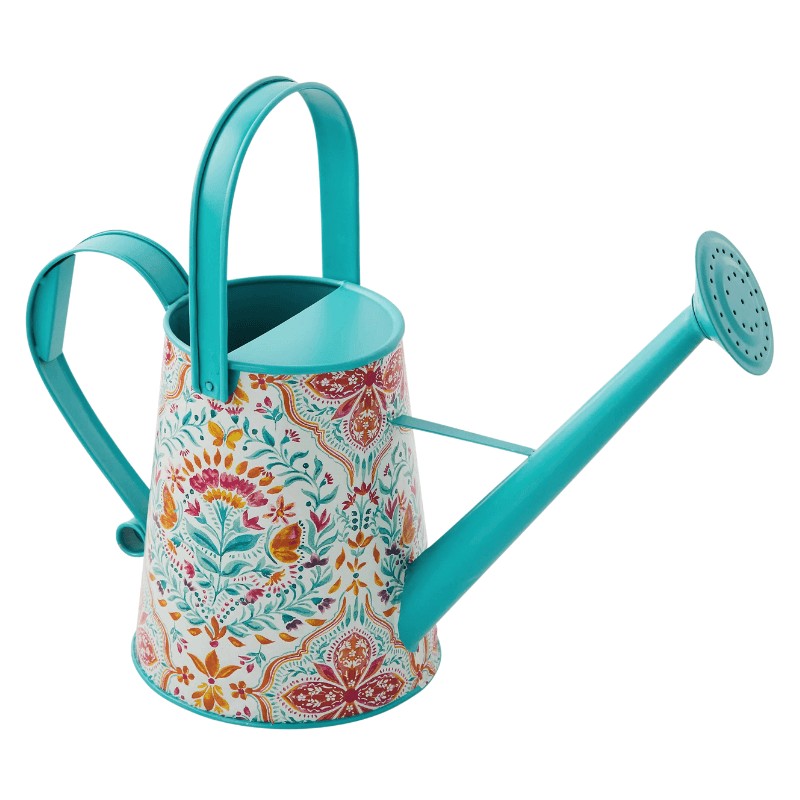 This Folk Geo Metal Watering Can holds up to 1.5 gallons of water. It's a must-have for any gardener or plant enthusiast. You can trust that this watering can is made with durable metal. The long spout and comfortable handle make it easy to water plants, flowers, and vegetables in your garden with ease.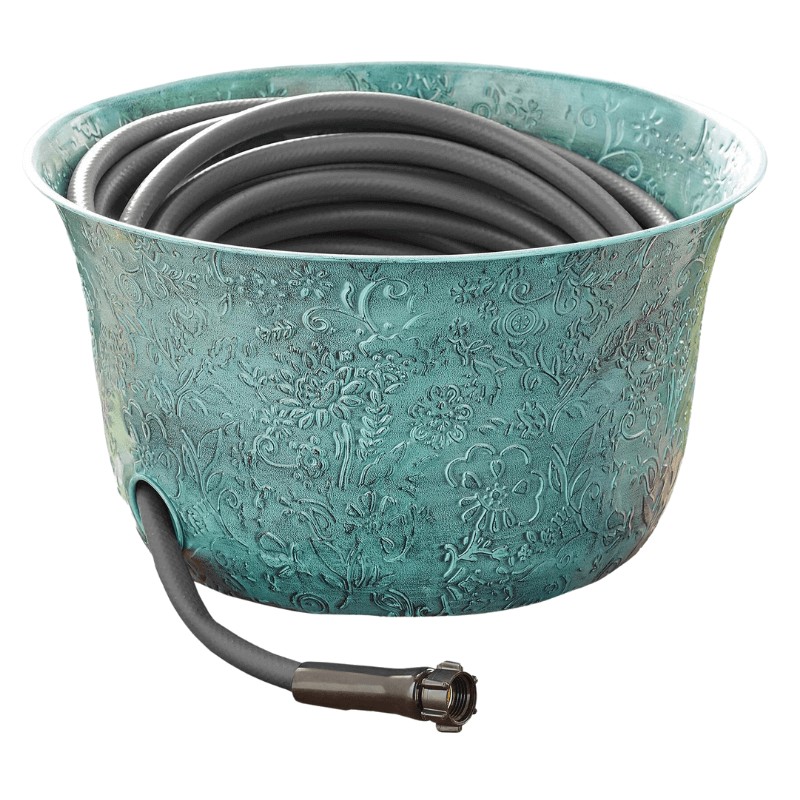 This Embossed Patina Hose Pot is functional and perfect for your outdoor use. This beautiful storage solution features a vintage floral design and can hold up to 150 feet of a standard garden hose while protecting it from the elements. Fans of the Pioneer woman will love the embossed patina design that adds a touch of elegance to their outdoor décor while making it easy to access the hose.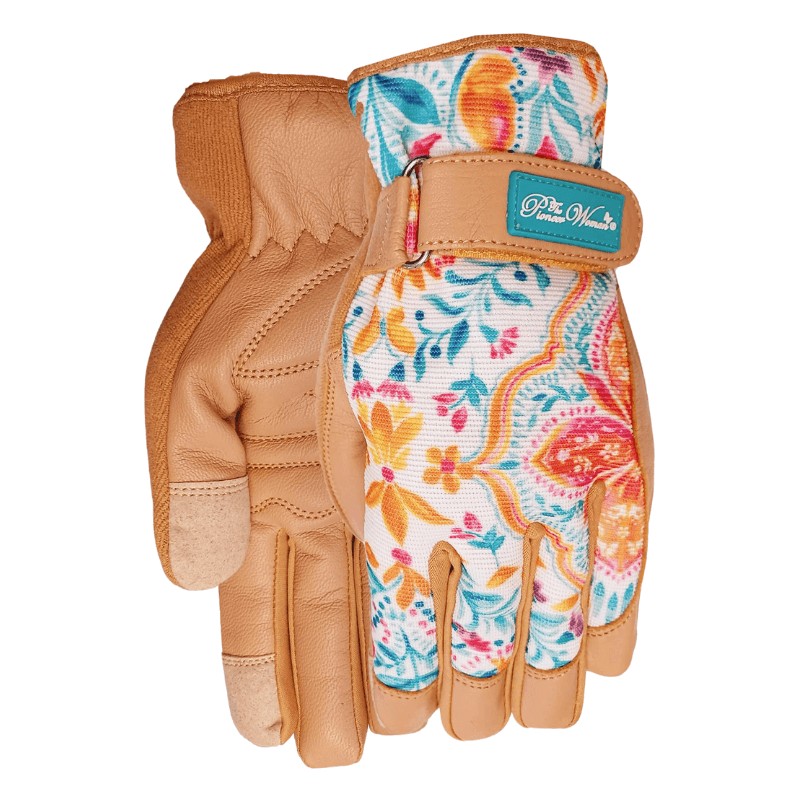 Complete your Pioneer Woman gardening gear with these new Folk Geo Gardening Gloves. It's an amazing find as they are the perfect blend of style and practicality for any gardener. It features a breathable fabric that provides ultimate comfort and protection while you work in the garden. These gloves are available in sizes medium and large.
You Might Also Like
PIN for Later