Thinking about taking a road trip with kids soon? Some of my fondest memories are of the trips I took with my family growing up and those we took with our kids when they were younger.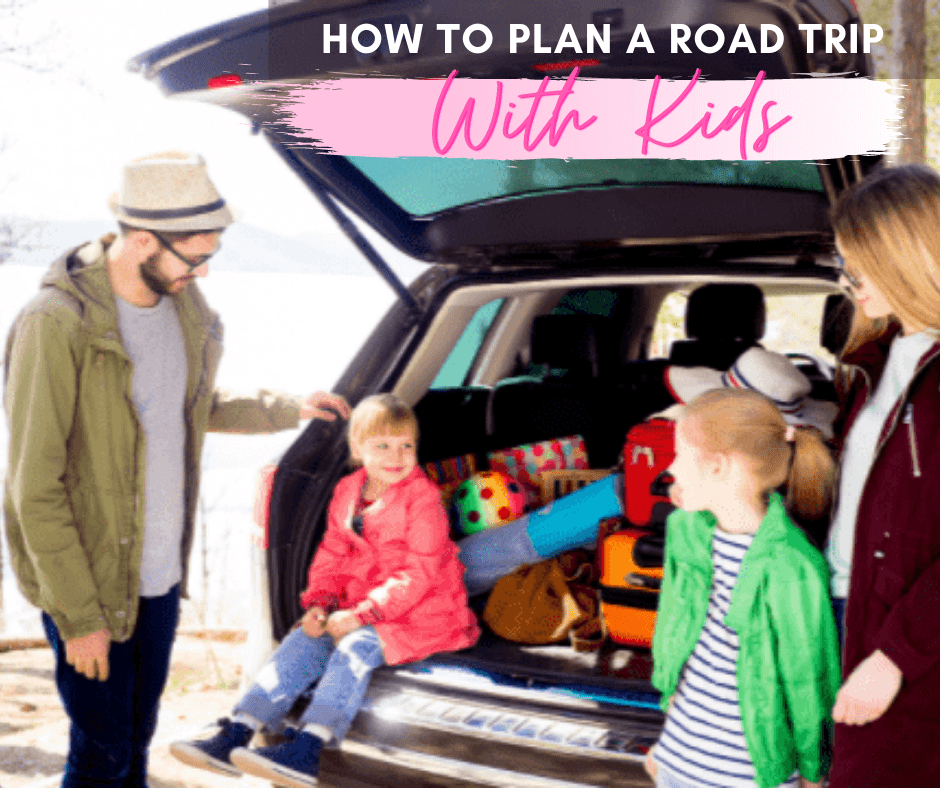 To avoid the endless cries of "Are we there yet? I'm hungry, and I have to go potty!" we put together a list of our favorite websites and survival tips for Road Trips With Kids.
Consider this your family road trip survival guide! This has everything you need to know, including free packing lists.
We have affiliate links which means we may earn a small referral commission at no additional cost to you if you shop using our links.
How to Plan a Road Trips With Kids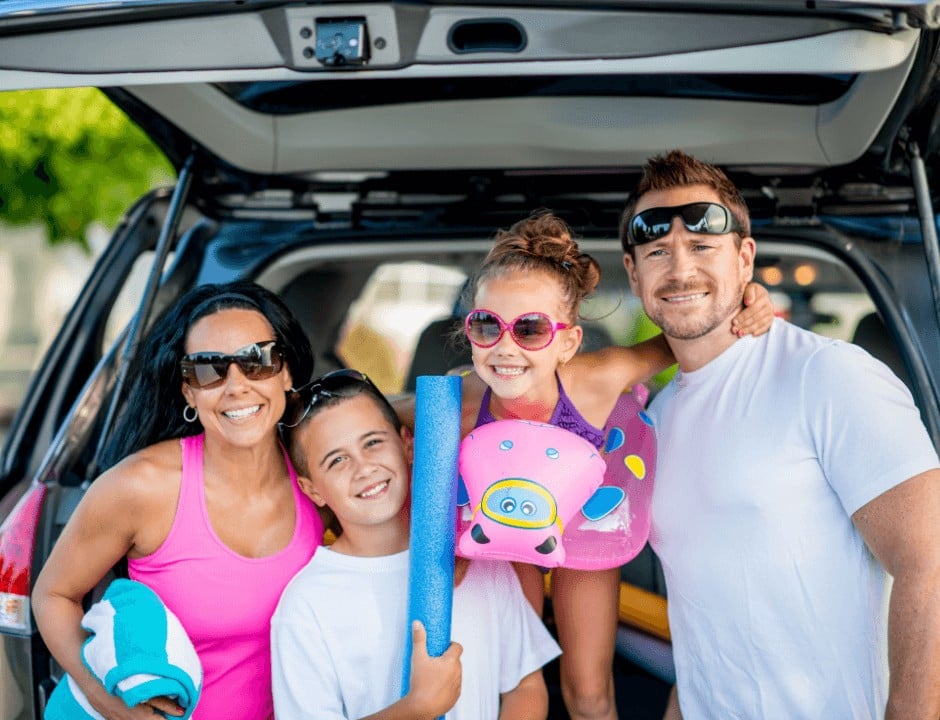 If the thought of taking your kids on a road trip makes you cringe, then you need this guide. Taking a family road trip can be a ton of fun. All you need to do is prepare and you'll be ready to handle anything that comes your way.
Roadtrips Games
Need some fun and fresh ideas for road trip games? Try one of these!
Momsminivan.com

has more than 100 games and activities to keep the kids occupied along the way.

StoryNory.com

has hundreds of free audio stories you can download for kids grouped by age, gender, and interest.

Load up at the dollar store and dole out new items every few hours. This survival tip worked like magic when my daughter was young. A package of colored pipe cleaners can keep a youngster occupied for a long time!
Plan for Road Trip Bathroom Breaks
One of the worst kinds of surprises is a long stretch of highway and the dreaded "I have to go now!" please from the backseat.
There are a few ways you can actually plan for bathroom breaks! Just try one of these handy apps.
Find Public Restrooms with Google Maps on Mobile
On an iPhone, iPad, or Android phone, you can use the free Google Maps app to find public restrooms nearby. This app displays a list of public restrooms and also shows them pinpointed on a map.
How to Plan for Food On A Road Trip With Kids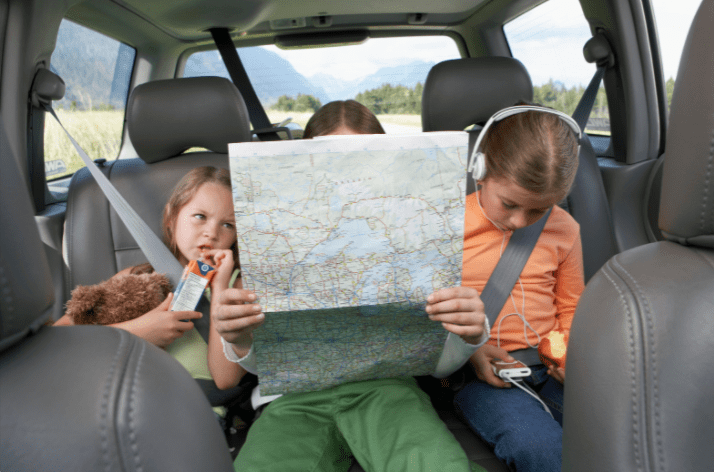 One of the most basic parts of a road trip is the food. Sure, you can just watch for restaurants and pick something from a road sign. But if you want to make it fun and eat before everyone is in hangry mode, try these ideas instead.
Eat Where the Locals Eat
Find authentic regional restaurants on a website called RoadFood.com. This is a way to support local and experience food that you'll only find in this location. It's a fun way to try something new!
Buy Discounted Meals on a Road Trip With Kids
Kids Meal Deals is a site that identifies which restaurants offer free meals or discounted meals for kids. Save every penny when you take road trips!
Prepare Food at Your Hotel
Choose your hotels or motels with kitchenettes so you can buy and refrigerate food and snacks. A room with a free breakfast may seem a bit more when you book, but the convenience of not having to make another stop may outweigh the extra cost at the hotel.
How to Take Your Pet on A Family Road Trip
If you really want to bring the pet along too, follow these tips. It won't be as simple as boarding him, but it will be a lot more fun!
Find Pet-Friendly Hotels and Parks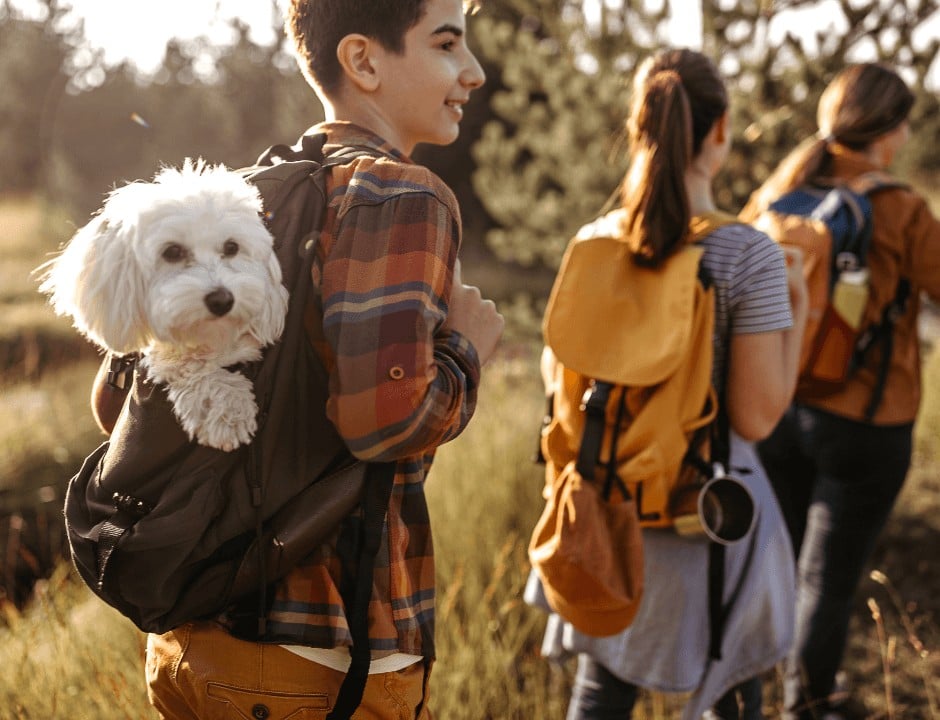 Go Pet Friendly can help you to find pet-friendly hotels, parks, and reader tips on minimizing the enjoyment of taking your pet with you on a road trip vacation.
How to Save Money on Your Next Road Trip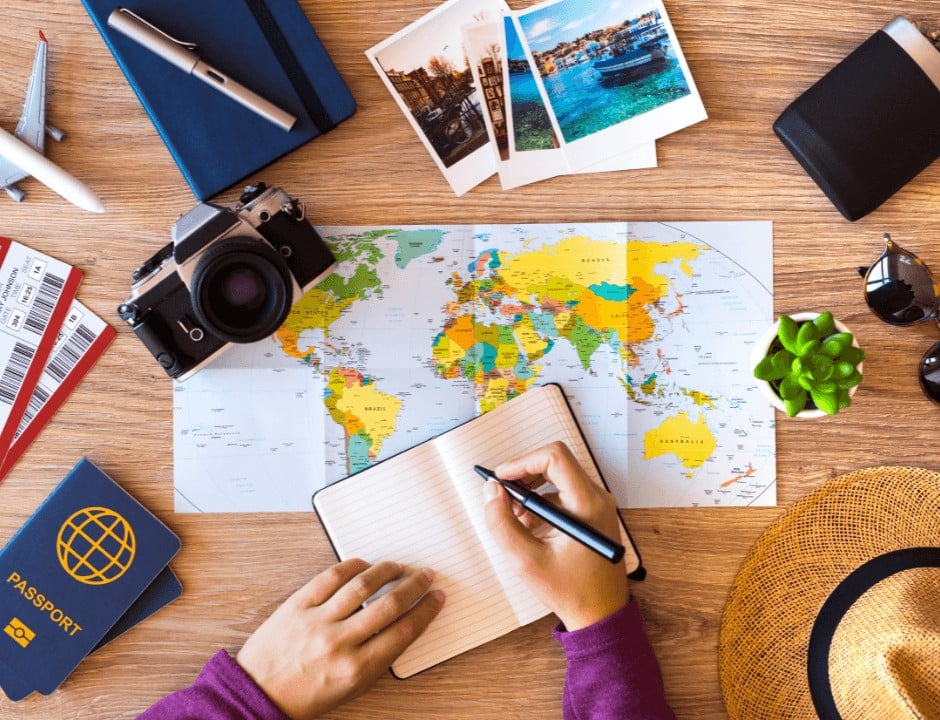 There are going to be lots of ways to spend money, but how do you save money on family road trips? Try one of these tips!
Buy Cheaper Gas
Gas stations right off the highway can be the most expensive option. Search or download GasBuddy to find the cheapest option in your location.
Rent a Home or Condo
It slashes vacation costs if you stay more than a day or two or need more than one room. Bonus: You can eat in. See sites like Airbnb and VRBO (Vacation Rental by Owner) for home rentals.
Free Packing Checklist For Families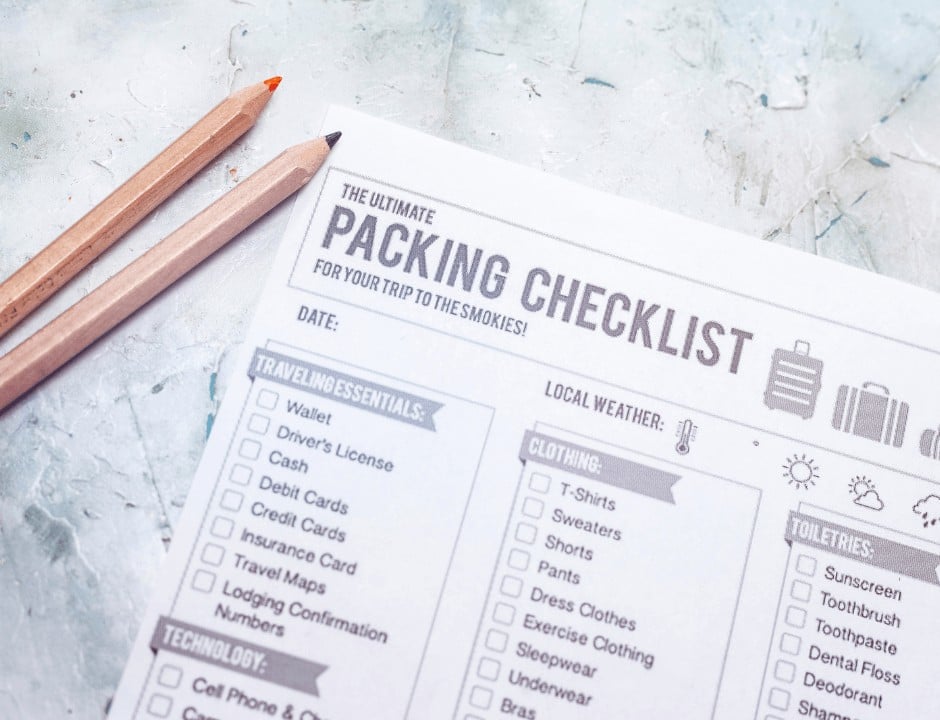 Now that you know how to save money and plan a road trip, let's look at what to pack. You won't want to forget any of these super important things.
I am not a good packer. True confession time. I travel several times a year and I always have travel-packing regrets. My first stop is usually to a CVS or similar drug store for toiletries and beauty products that I have not packed. Another familiar stop is to a Best Buy or similar because I have forgotten a charger cord.
On a recent 2-day trip, I packed 5 pairs of shoes. That is ridiculous. I wish I could be more like those chic French ladies who have classic wardrobe items that fit well and mix and match with everything. How about you?
Travel Checklist for Infants
If you have a baby, make sure and pack these things:
Bottles

Extra Bottle Nipples

Pacifier

Breast Pump and Corresponding Parts

Baby Food and Cereal (if eating foods yet)

Baby Spoons

Baby Lotion

Baby Wash and Shampoo

Portable Changing Pad

Portable Crib or playpen (if you're staying at hotels, you can call ahead to see if they have one to use)

Diapers

Wipes

Two to Three Sets of Clothes for Each Day

Hat (if you will be in the sun much)

Small Toys/Books

Teething Supplies (Orajel, Teething Tablets, Children's Motrin, etc.)
Travel Checklist for Toddlers
Two Pairs of Clothing/Day

Finger Food Snacks (Rice Puffs, Yogurt Drops, Crackers, etc.)

Small Spoons/Forks

Sippy Cups

Diapers and/or Pull-Ups

Small Bag of Toys, Coloring Books and Stickers

Comfortable Shoes

Jacket/Coat or sweatshirt

Underwear

Socks

Bathing Suit

Small Night Light

Favorite Blanket/Toy

Bibs

Toothbrush and Toothpaste

Pajamas
Travel Checklist for Older Kids
Toothbrush and Toothpaste

Clothing (One pair for each day plus two extra pairs)

Jacket

"Play" Shoes

Sunscreen

Bathing Suit

Tablet/Video Game Console

Movies and Video Games

Body Wash

Shampoo and Conditioner

Makeup and Perfume (cologne for boys)

Cell Phones

DVDs and Video Games

Chargers for all electronics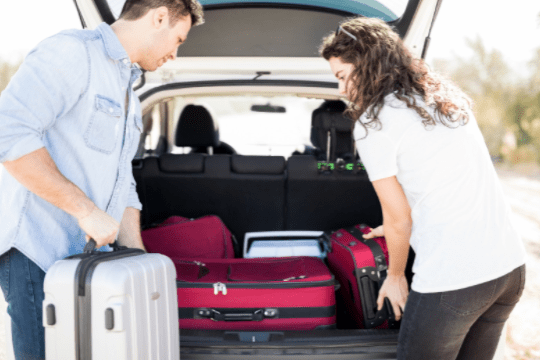 Extra Items To Pack
And then you can't forget to pack these things, they will come in handy!
Individual headphones for different tastes in music or podcasts

Drinks and Snacks for the Vehicle

wipes and sanitizing supplies

Insect Repellent

Tylenol/Motrin, Allergy Medicine and vitamins, and any prescriptions

Sunscreen (for kids and adults)

charger cords

a rechargeable flashlight
More Travel Tips

There you have it! Everything you could possibly need to know about taking a family road trip. As you plan, here are some more travel posts you shouldn't miss.
PIN these tips for later