We found lovely, relaxing, and affordable spa gift ideas for all the women on your gift list. I don't know any women who could not use more "me time" and a little more relaxation. These spa gift ideas will be appreciated and enjoyed. You can treat yourself too, these spa at home items are very affordable!
This year we are being encouraged to shop early to avoid out-of-stock issues and shipping delays.

All of these spa gift ideas are available from Amazon so you can check prices, delivery times, read reviews and see alternatives.
We have affiliate relationships which means we may earn a small referral commission at no additional cost to you if you shop using our links.
Spa Gift Ideas for all the Women on Your Gift List
This set includes a 100% soy wax candle in a clear glass holder, a luxurious 100% cotton bath cloth, a net exfoliating sponge, a palm-sized pumice stone, a handheld anti-cellulite wooden massager brush, a glass bottle with natural bath salts, and a glazed ceramic dish with handmade bath soap. All of the products in our gift set are crafted with all-natural ingredients and are free of dyes or artificial colors.
Aprilis Large Bath Bombs Gift Set
6 SCENTS & COLORS: These bath bomb scents include lavender, rose, green tea, milk, pot marigold, and osmanthus, all with longer-lasting perfuming effects; each bath bomb contains dried flower petals to give you a soothing & spa-level experience with a natural colorful bath at the same time.
Hydrating Argan Oil Hair Mask and Deep Conditioner
This is a Professional Salon Treatment that instantly transforms the texture of your hair, leaving it soft, silky, and easier to manage. It repairs, restores, and strengthens weak, damaged, and overprocessed hair to restore a healthy look and giving it a beautiful shine.
Exfoliating Body Scrubber – Natural Hemp Covered Sponges – Set of two
Pamper yourself with DeLaine's hemp sponges; Hemp's natural fibers are ideal for exfoliating and provide an all-over healthy glow to your skin.
Appearus Compressed Natural Cellulose Facial Sponges, Made in USA (50 Count)
Gentle and Effective – Great for daily face wash, deep pore cleansing, exfoliating, removing face masks and makeup. Made from 100% natural, untreated plant fiber. No polyester, recycled cotton filling
Bamboo Bathtub Caddy Tray (Extendable) Luxury Spa Organizer with Folding Sides
This bamboo bathtub caddy lets you enjoy a good book, watching movies on your tablet or a great glass of wine while you sit back and relax. Each extendable bathtub caddy organizer also features a flip up frame that keeps your book or tablet upright and stable for hands-free reading. It also features a wine glass slide opening, a smartphone platform, and room for candles, razors, or toiletries.
Appearus Facial Mask Mixing Bowl Set
This 6 piece set is microwavable and dishwasher safe and heat resistant up to 446°F/230°C. It includes 3 silicone bowls in different sizes, 2 plastic mixing spatulas, 1 mask brush.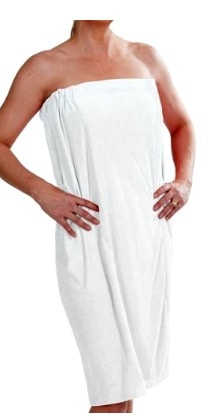 Women's Adjustable Microfiber Plush Spa Bath Shower Wrap
The adjustable closure and elastic top make the shower wrap easy to wear and adjust to fit your body. Perfect for after-shower at the gym, college dorms, pools, beaches, locker rooms, bathrooms, and more.
Pure Himalayan Salt Body Scrub with Lychee Essential Oil
This Pure Himalayan Salt Scrub is formulated with powerful natural ingredients including Lychee Berry, Sweet Almond Oil, and various nutrients for their benefits on the skin. Himalayan salt is known for its impressive nutrient profile, which includes high trace amounts of calcium, magnesium, potassium, copper & iron. These nutrients help detoxify skin by balancing pH levels in the body. See the website for more specific information.
Bath Bombs Gift Set – Luxury Bath
This is a collection of large, relaxing bath bombs that will help you leave your day behind and indulge yourself. These are well-crafted in small batches with natural herbal ingredients including lavender, chamomile, coconut oil, shea butter, Epsom salt, and baking soda. They do not contain harsh chemicals or parabens, are SLS free, and Phthalate Free. The bath bombs are organic and produced in the U.S
Organic Sheet Masks | Made in USA (Vitamin C & Revitalizing, pack of 4)
Contains 4 organic sheet masks to get your glow on using safe and organic ingredients and no harmful chemical preservatives. Made in the USA

Himalayan Pink Crystal Salt Lamp
The salt crystals are hand mined in the Himalayan Mountains, specially handcrafted for uniqueness. Unlit, the crystal's rough-hewn, irregular surface looks pink. When lit with the included 15-watt bulb, it gives a warm amber glow. You can even change the color of the bulb to give a different hue to the lighting area.
Conair Foot & Pedicure Spa with Vibration and Heat
This foot bath features soothing vibration creating a spa-like experience and massage nodes plus pinpoint massage attachment for full foot massage; Nonslip feet keep it in place for a soothing spa-quality experience. It features toe-touch controls that activate soothing vibration, with an extra-deep basin for a full foot massage. The foot spa will maintain the temperature of water placed into the basin for an estimated 10 minutes of relaxation.
Professional Electric Manicure & Pedicure Nail File Set with Stand with Buffer, Polisher, Shiner, Shaper and UV Dryer
The 5 interchangeable heads allow you to effortlessly file, buff, shine and shape your nails just like at the salon. The cordless design with easy operation for in-home and professional use on both natural and acrylic nails. It is battery operated with 2 AAA batteries (not included). The new and improved motor is quiet but powerful. The ergonomic design ensures comfort, for use on both fingernails and toenails. The built-in UV dryer accelerates nail polish drying time. No more waving your hands around in the air!
Evolatree Super Absorbent Anti-Frizz Microfiber Hair Towel
This drying hair towel is less friction on hair than traditional bath towels and helps to prevent breakage, split ends, and less frizz. The unique microfiber technology dries your hair quicker and absorbs moisture faster than other materials, leaving your hair light airy and smooth while still slightly damp. Blow-dry in less time with better results. One size fits most: 26 x 10 inches.
Waterproof Facial Cleansing Spin Brush Set with 3 Exfoliating Brush Heads
The 3 brush heads (includes 1 silicone head) and a protective travel case to meet all your facial cleansing needs. It is water-resistant in the bath or shower. Cordless facial spin brush powered by 2 AA Batteries (not included). It has 2-speed settings with powerful rotary spin – choose between daily deep cleansing and gentle exfoliation. The advanced microdermabrasion scrub system removes make-up, dirt, oil from pores; reduces fine lines and wrinkles; clears blackheads and prevent acne; renews your skin texture. The soft nylon bristles are gentle on your face. Suitable for all skin types: normal, dry, oily, sensitive.
Scented Candles for Men – Old Time Barber Shop – Set of 3: Handmade in The USA
We added one gift idea for the guys. I'm guessing women will enjoy the candles too!
This set contains 3 different 4-ounce aromatherapy candles inspired by the fresh, citrusy scents of key lime, lemongrass, and orange zest. These candles are hand-poured in the USA, using natural soy wax, cotton candle wicks, and premium fragrance oils. Each candle burns for 25 to 30 Hours. No harmful chemicals. These candles are clean burning and lead-free. They arrive in a rugged, handsome gift box with 3 beautiful high-quality glass jars that can be re-purposed.
Do you have any spa gift ideas to add to our list?
Be sure to check out these gift ideas from our team of deal spotters!