Borax has long been used in laundry to help get clothes clean and to make homemade laundry soap but this inexpensive gem can do so much more! And since it's a mineral that is natural it is non-toxic as well as non-abrasive, making it quite handy.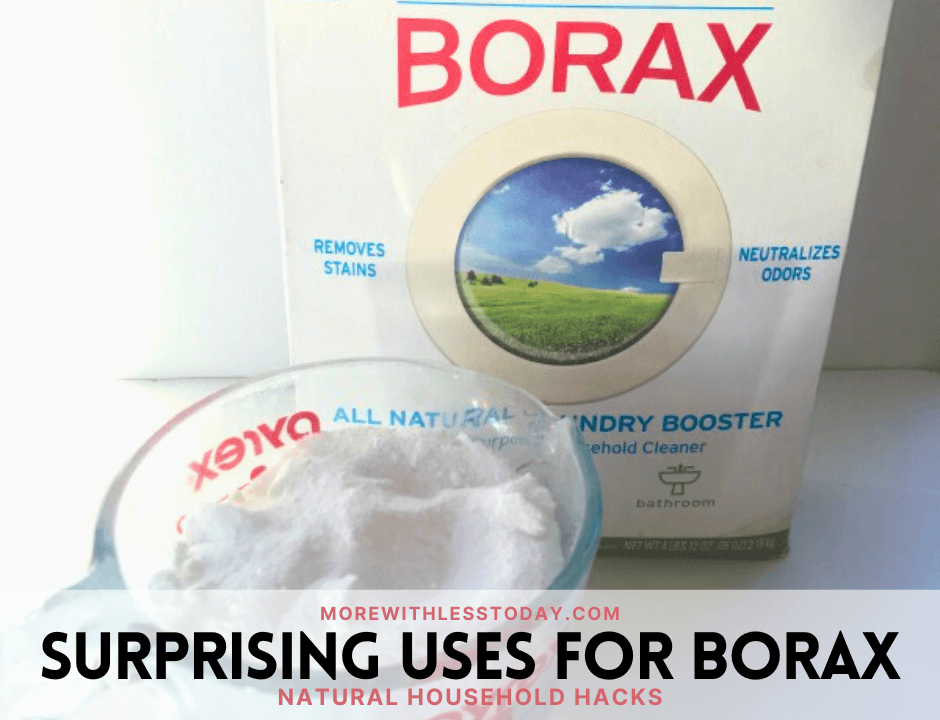 This Borax from 20 Mule Team has been my go-to throughout the years. I can say that it's the best one I've used.
As an Amazon Associate, I earn from qualifying purchases.
Surprising Uses for Borax – Natural Household Hacks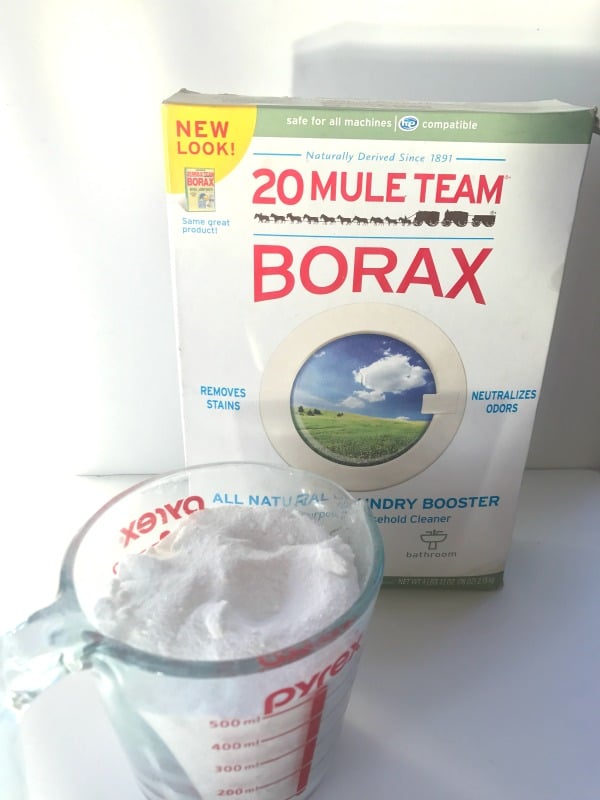 Using Borax In The Kitchen
Because it's non-abrasive it's the perfect agent to mix with a bit of lemon juice or water for a wonderful cleanser in the kitchen. It can help clean up porcelain, stove coil liners, and metal. Scrub the sink or your tile counters with it to get rid of stubborn stains. Need to sanitize or clean up the dishwasher? Let Borax do it for you. Just put 1 cup into your empty dishwasher and set it to run. Add a tablespoon or so to your regular load to get rid of water spots. Use it for all your tough kitchen cleaning jobs with no worries about harming the environment.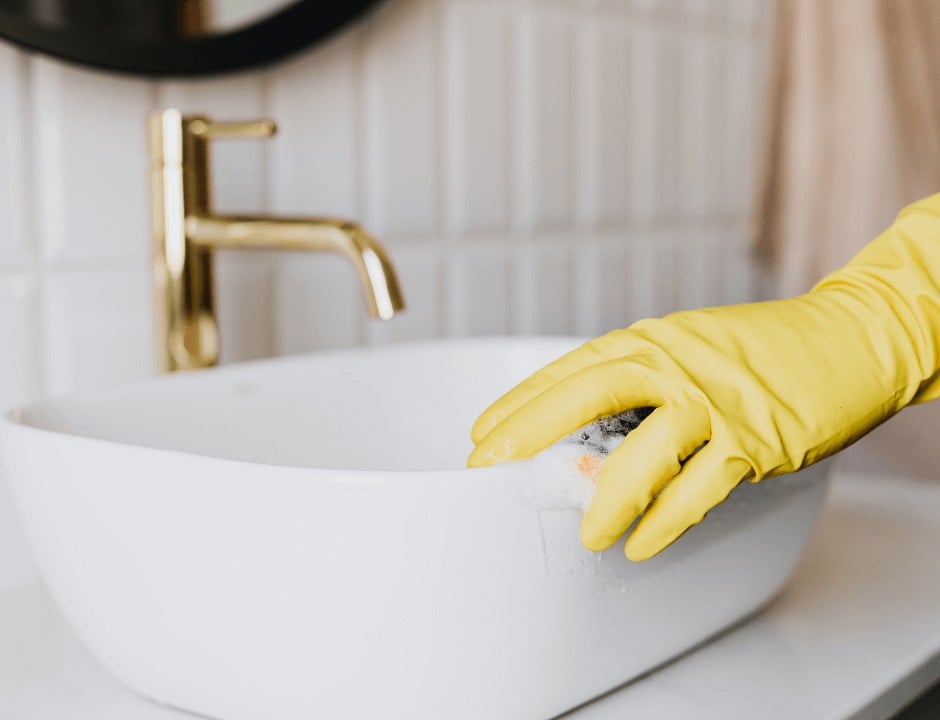 Other Household Uses
Borax is well known for helping detergent get clothes clean but did you know you can also pre-treat clothing stains? It even helps with set-in stains and is wonderful as a diaper soak. In the bathroom, it does several jobs, such as a toilet soak and scrub. Mix it with dish soap and you have a scrub that removes rust and hard water stains with no harmful chemicals or fumes.
Used as a freshener it does wonders for mattresses and garbage cans. Sprinkle on mattresses and let sit for a while before vacuuming it off. To freshen things like garbage cans, mix them with water and spray them inside. You can also sprinkle it straight into the can to help it stay fresh.
Outside Uses for Borax
Hate weeds? Then sprinkle Borax on them along your walkways, driveways, etc. You can clean up everything from lawn furniture to stained siding with a pre-scrub of Borax. Add ½ cup in a gallon of water to clean lawn furniture.
Washing the car? Use Borax to scrub the tire rims and you don't even have to worry about toxic runoff. Again, make a paste and use it on all your garden tools.
Pest Control
Borax is hated but all kinds of nasty critters include roaches, ants, and fleas. You can sprinkle it along doorways and windowsills, sprinkle it in your carpet, and along cupboard and pantry shelves.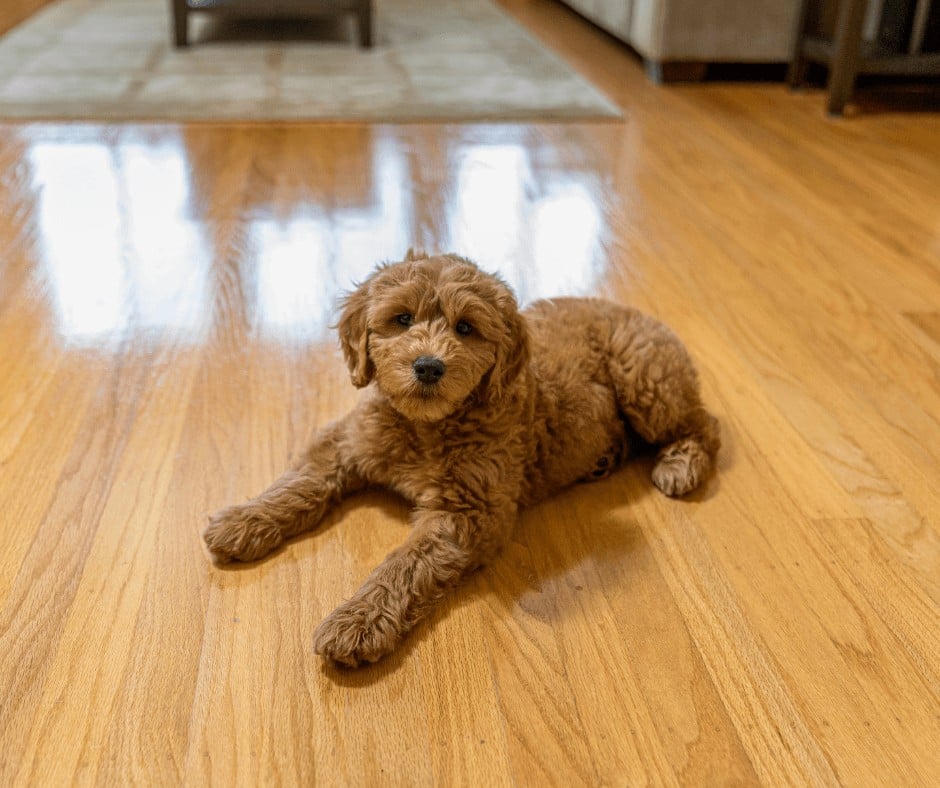 Pet Care
Freshen up your pet's bed by sprinkling a generous amount on the bed, let sit for a few hours, then shake it out. One cup of water mixed with ¼ cup of borax helps those pet messes to clean up easier too.
Borax has so many household uses. Pick up a box and the grocery store and keep it on hand. It is inexpensive and lasts a long time.
Ready to Give Borax a Try?
Order Borax from Amazon.com and have it delivered fast!
You Might Also Enjoy
PIN for Later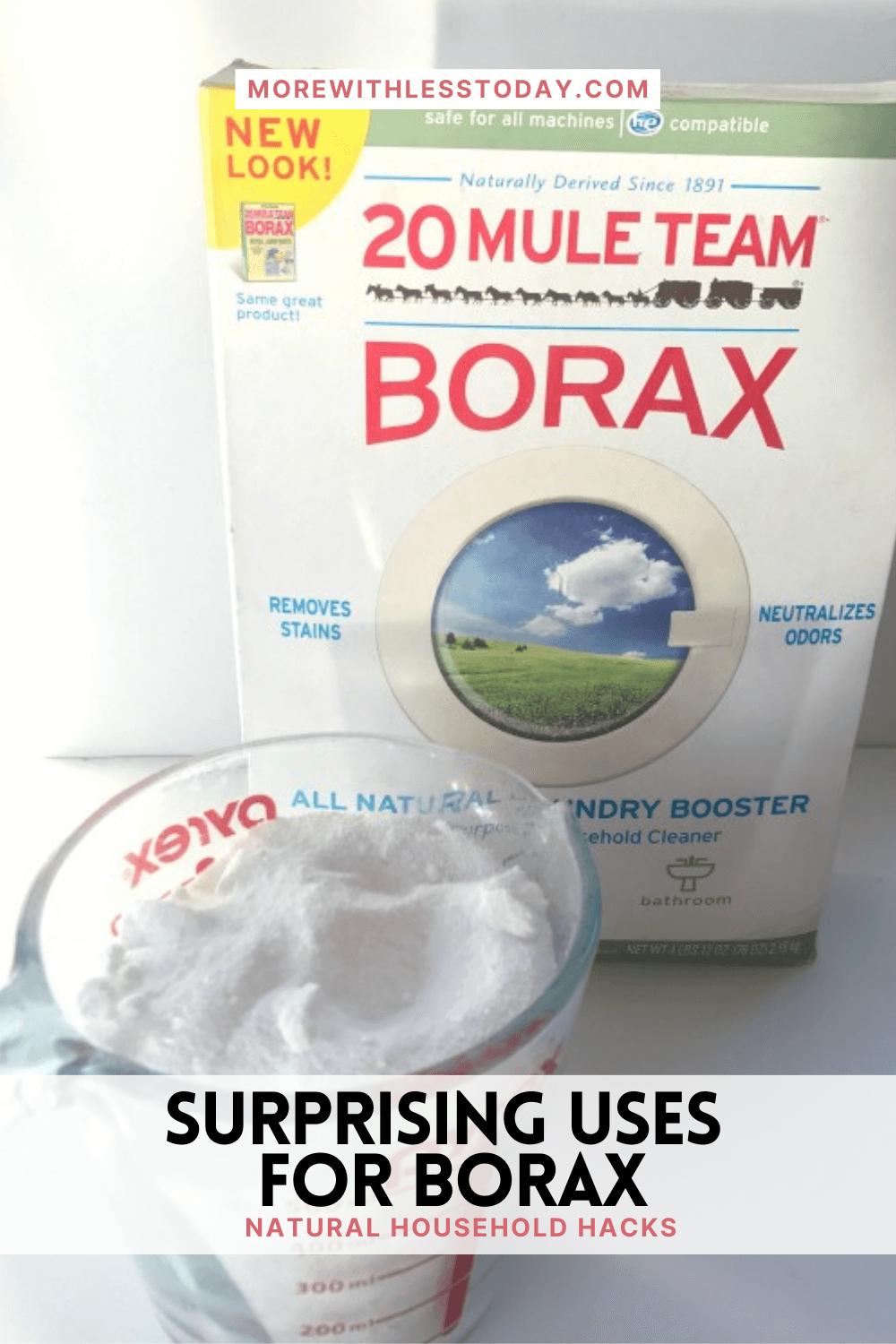 Don't forget to share this post with your friends and loved ones. If you are on social media, I would love to connect with you on Facebook, Instagram, Pinterest, or Twitter. Just click on the links to visit my profile. Leave a message and I will follow you back!