The Unclaimed Baggage online store has tons of amazing deals at deep discounts. Here's how to find the best deals at this shop!
Have you heard of the store called Unclaimed Baggage? It's literally what it sounds like – a place to buy things found in unclaimed bags from airports, busses, and public transportation. You can also shop for their finds online. Keep reading and find out what they sell and how to score some amazing deals.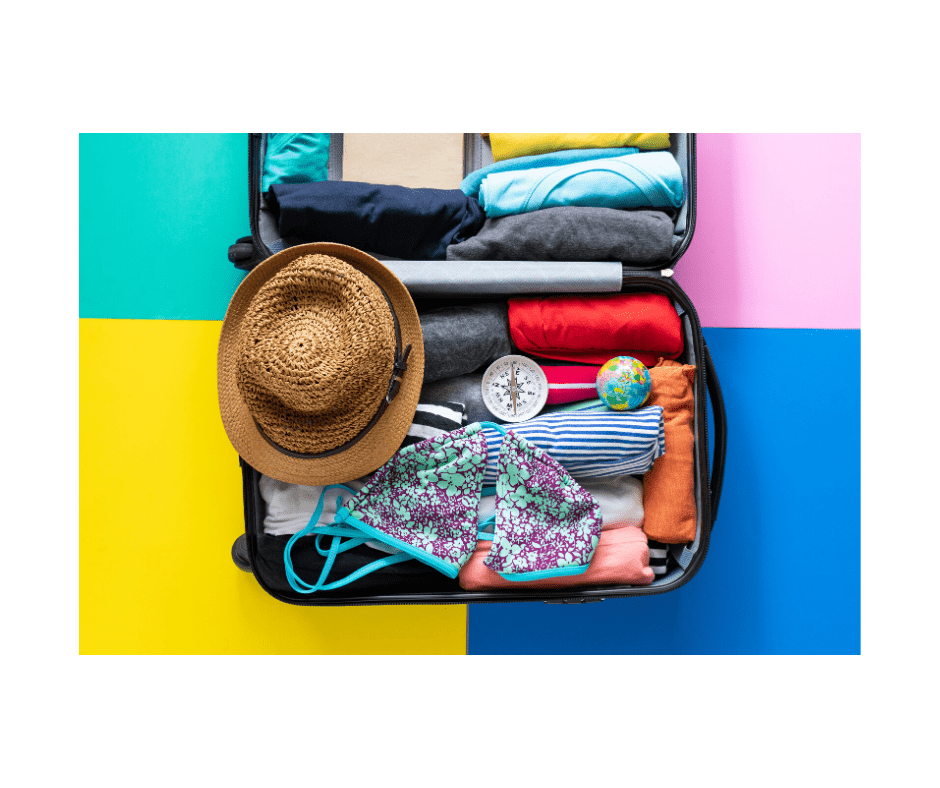 The Unclaimed Baggage Store
The year 2020 marked the 50th anniversary of the Unclaimed Baggage store. It all started in the 1970s when entrepreneur Doyle Owens bought his first load of unclaimed bags from Trailways Bus Line and resold the contents on card tables in an old rented house. Today, Doyle's son Bryan and his wife Sharon own the business.
The Unclaimed Baggage store is located in Scottsboro, Alabama. It's part store and part museum, full of unusual things they have found in lost luggage. They partner with all domestic airlines and other travel and transportation companies.
When bags become lost and they remain unclaimed, they are shipped to the Unclaimed Baggage store in Alabama. This illustrated guide shows you exactly how it works – it's pretty amazing!
How They Prep Items To Sell
One question I had before I browsed their store was, "do they clean things before they sell them?"
Thankfully the answer is a huge "yes" they definitely do. All clothes are dry-cleaned before they are sold. Electronics are wiped and reset to factory settings. They only sell the items in the best conditions and they are very upfront about the condition of the items right on the listing page.
After everything is cleaned and prepped, they are priced according to their signs of wear and retail price. All this information is right on their website.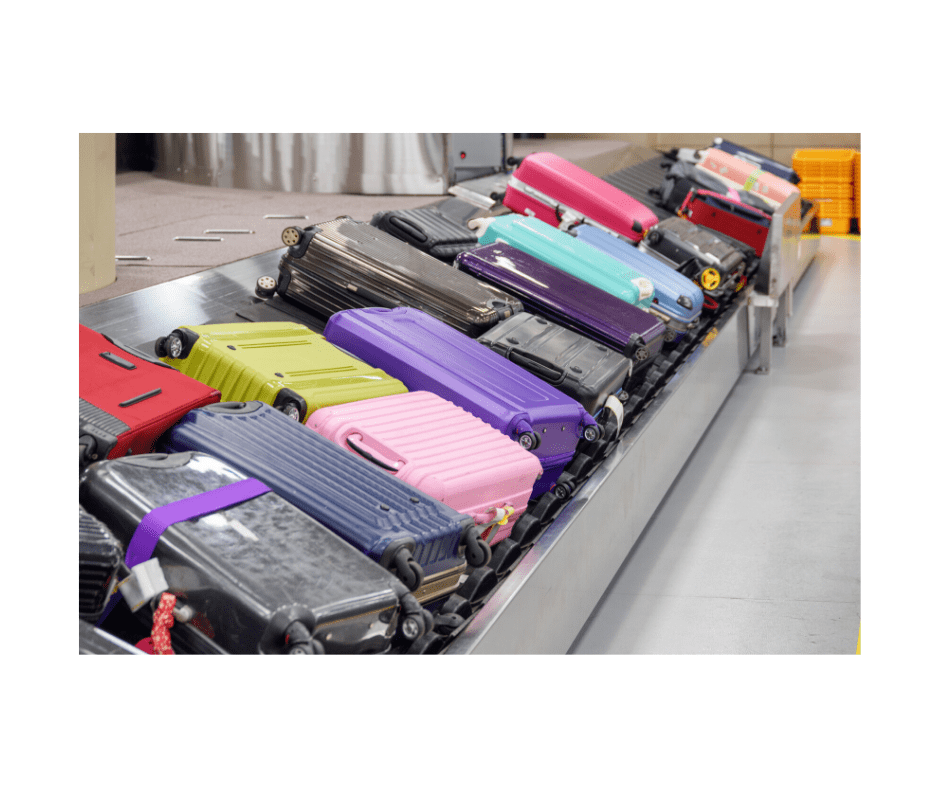 How To Snag The Best Deals At The Unclaimed Baggage Online Store
I love a great deal and you'll find them here. Whether you want a unique gift or you just want to save some money on a fabulous pair of headphones, check out this shop.
I spent some time browsing and here are some of my best tips for finding the best deals on their online store.
Shop By Category
Their online store is incredibly user-friendly. Have an idea of what you want before browsing their store and go to those categories first. When you do, it will show you everything they have, including the things that just recently sold.
Filter the results by "available" items only – this will save you a fair amount of time.
What types of things do they sell at unclaimed baggage? Here are a few of the largest categories on their site:
Clothes

Electronics (specifically tablets and headphones)

Jewelry and Accessories

Books

Pet Accessories
The More Used, The More You Save
They post the condition of the items right on the product listing, along with photos of the items as they are. The more wear the item has, the more you save. They only sell things in working condition.
These are the four condition categories they use and what they mean.
New with Tags: Item is new, and retailer tags are still attached
Like New: Item appears and functions like new
Gently Used: Item is in good condition with very minimal signs of use
Signs of Wear: Item has signs of use
If an item has a flaw or defect, it will be stated in the condition details and/or images of the product.
Some of the "signs of wear" items are discounted 75% off retail, so go browse and see what you can find!
Buy Discounted Things Fast
If you find a really great deal online, buy it. Things do go fast – especially electronics and bags. From my little bit of comparing and researching, their estimated retail prices are accurate and the discounts really are fantastic.
For example, I found a pair of Bose QuietComfort 35 wireless headphones. Bose lists them "on sale" on their website for $299.95 with a retail value of $349.95. Unclaimed Baggage listed this same pair with signs of wear for just $75.99 and listed the estimated retail price as $299.95. They don't play that game where they list an inflated retail price to make their discounts seem bigger. I love that!
How To Get Free Shipping
Things change in the online shopping world, so before you click "check out" make sure you know what the shipping cost will be and how to get free shipping. As of summer 2020, they offer free shipping on orders over $75, so fill up that cart!
Know The Return Policy
Another way to save the most money is to make sure you won't have buyer's regret and you will absolutely love it. Understand the return policy so that you aren't stuck with something they won't take back.
According to their website, these are the items that are a final sale, meaning they are not eligible for refunds or returns:
Books

Swimwear

Undergarments

Health & Beauty Items

Software

Video Games

Sale Items

Bundles

Individual products marked as final sale
If you have something that isn't on this list and you want to return it, it must meet these requirements first:
Be in the same condition it was received (New with Tags items must be returned with tags attached

Include the original order number and receipt

Include the original packaging
It's also very important to know that outbound and return shipping fees are non-refundable and items under $50 are subject to a $1.99 restocking fee.
Reclaimed For Good – Supporting A Good Cause
This is very dear to my heart. You know how much I love Operation Christmas Child. Unclaimed Baggage has a non-profit foundation called Reclaimed For Good. Through this foundation, they partner with local and national organizations – like Operation Christmas Child – to give non-retail merchandise to those in need.
One thing they do that gripped my heart is they give suitcases to schools and charity groups who then hand-paint them and give these suitcases to foster children moving to new foster homes. These personalized suitcases replace the garbage bags that many kids usually use to carry their belongings.
Amazing Deals At The Unclaimed Baggage Online Store
If you haven't checked out the Unclaimed Baggage online store yet, go check it out right now! They are constantly adding new items and aren't going anywhere anytime soon. You can score some fantastic deals on things people lost on their trips.
Visit the Unclaimed Baggage Store
The products you see on their online store are only a fraction of the unclaimed finds they have available. Visit the Unclaimed Baggage retail store in Scottsboro, AL to shop the full range of lost treasures (over 7,000 new items stocked a day!) and get a taste of the unbagging experience. Who wants to go besides me?
PIN the info for later!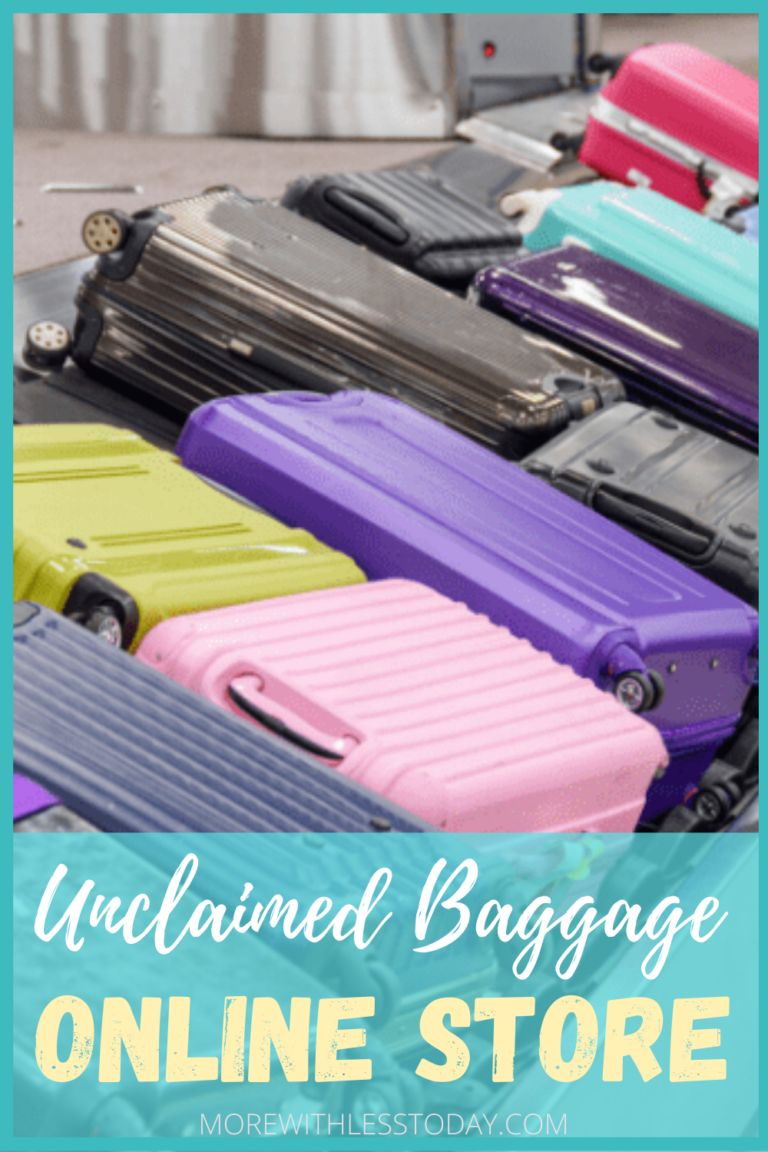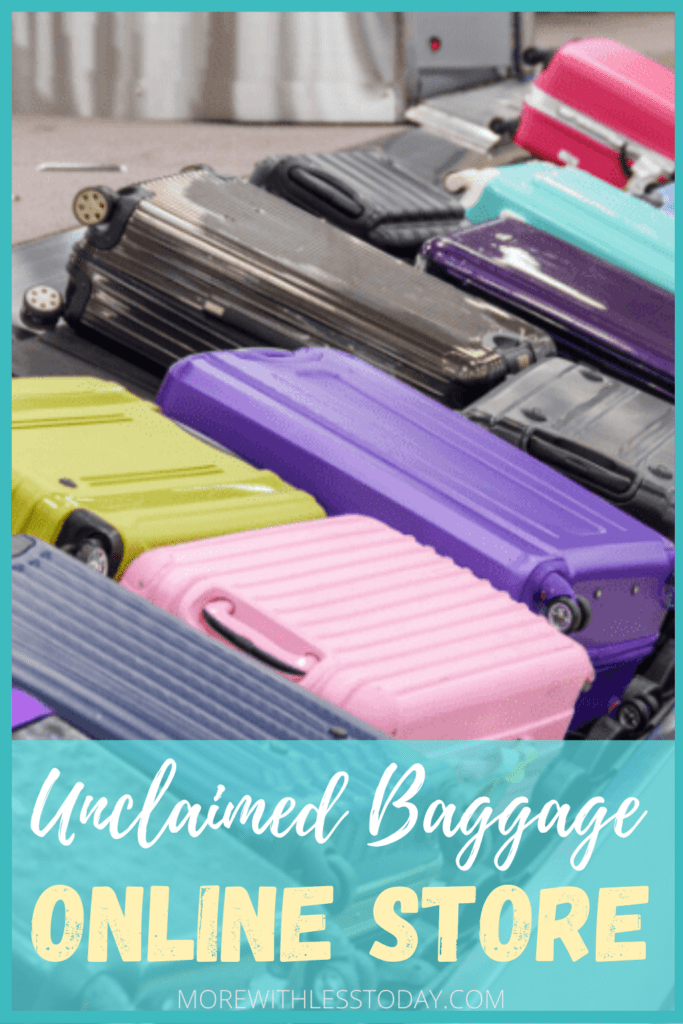 More Money-Saving Tips
Here are even more amazing money-saving sites and tips.