Are you looking for the perfect dish to take to your next church potluck? We compiled these 10 delicious recipes that will be a hit at your next potluck or gathering.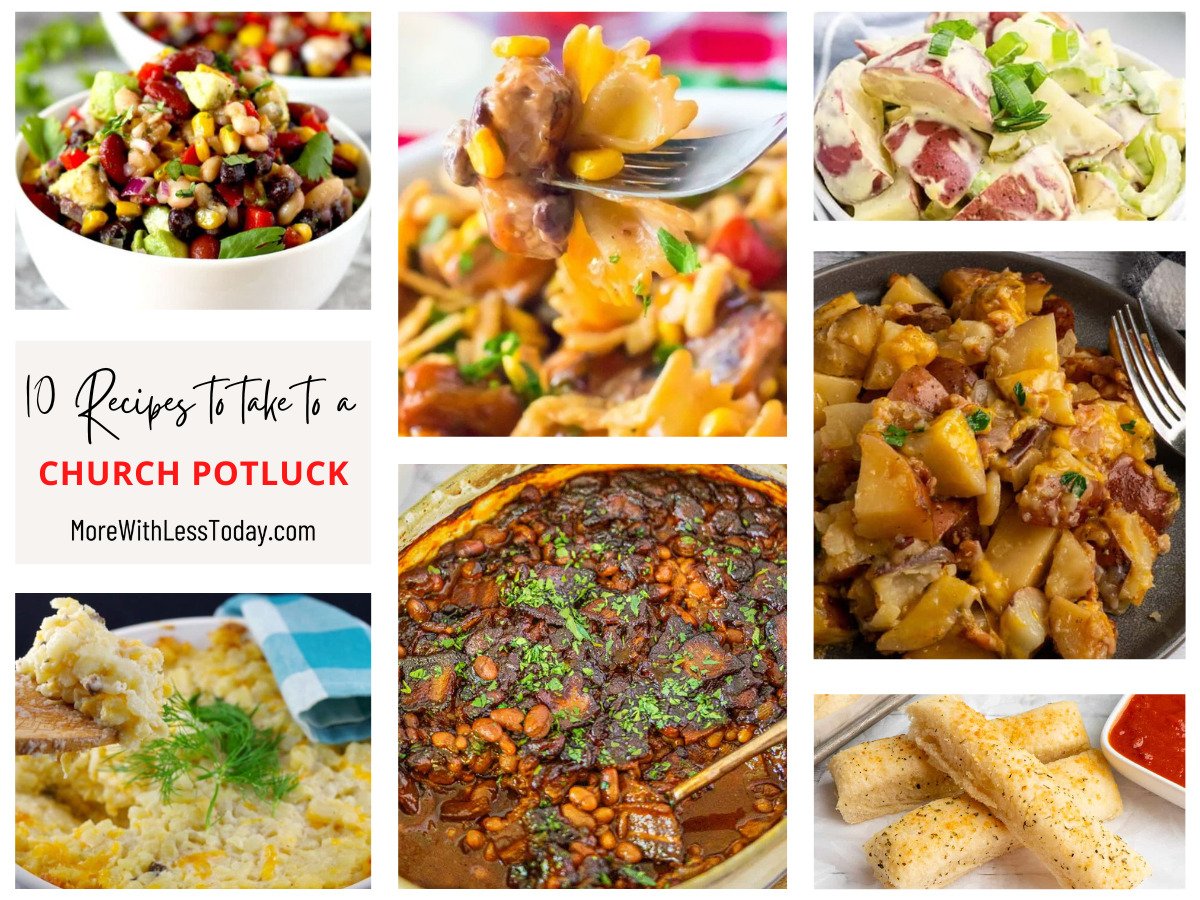 Church potlucks are a cherished tradition in many communities all over the world. It's a great way to gather together to share food and fellowship while also building connections and strengthening relationships.
Choosing what dish to bring can be hard, especially if you want to bring something quick to cook and prepare, and will taste great. We've compiled this list of 10 tried-and-tested recipes that are ideal for church potlucks!
10 Recipes to Take to a Church Potluck

Recipe by Christina's Cucina
"Potato, ham, and mozzarella casserole, or Gattò di Patate (as it's called in Italy) is a comfort food that will be a family favorite the first time you make it. Leftover ham is great to use in this dish, too."
Recipe by The Cooking Duo
"With less than 10 ingredients, these garlic Sheet Pan Breadsticks come together quickly and are the perfect addition to any meal. Plus, they're made with simple baking ingredients you may already have on hand!"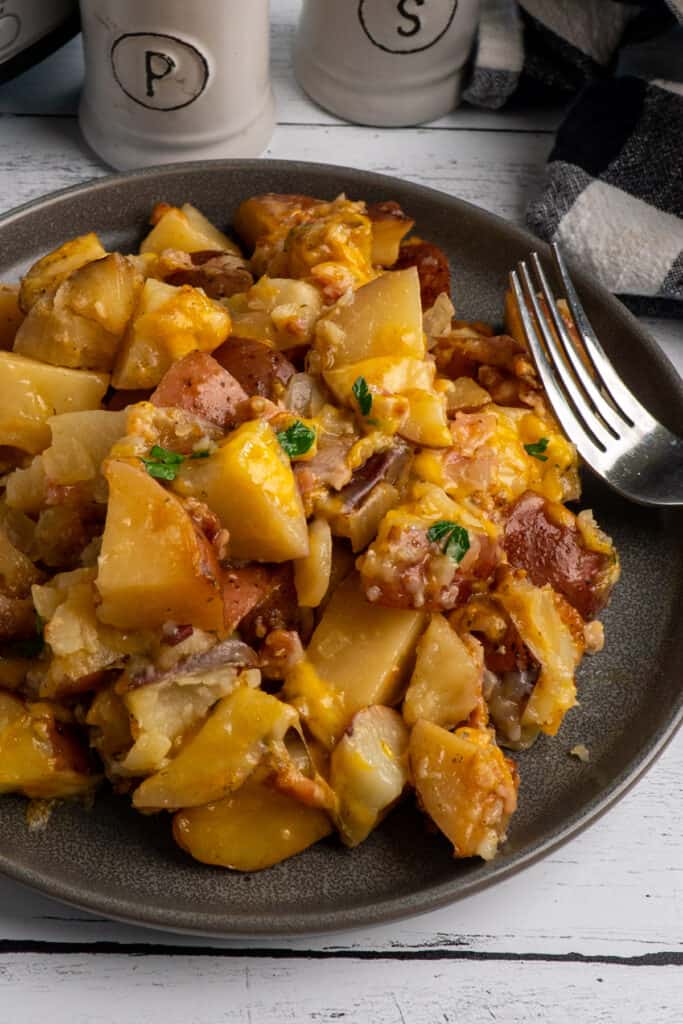 Recipe by Slow Cooker Meals
"These Slow Cooker Cheesy Bacon Ranch Potatoes are a creamy (and dreamy) combination of red potatoes, zesty bacon, flavorful ranch seasoning, creamy cheese, and spicy onion all cooked in the Crock Pot for an irresistibly delicious side item."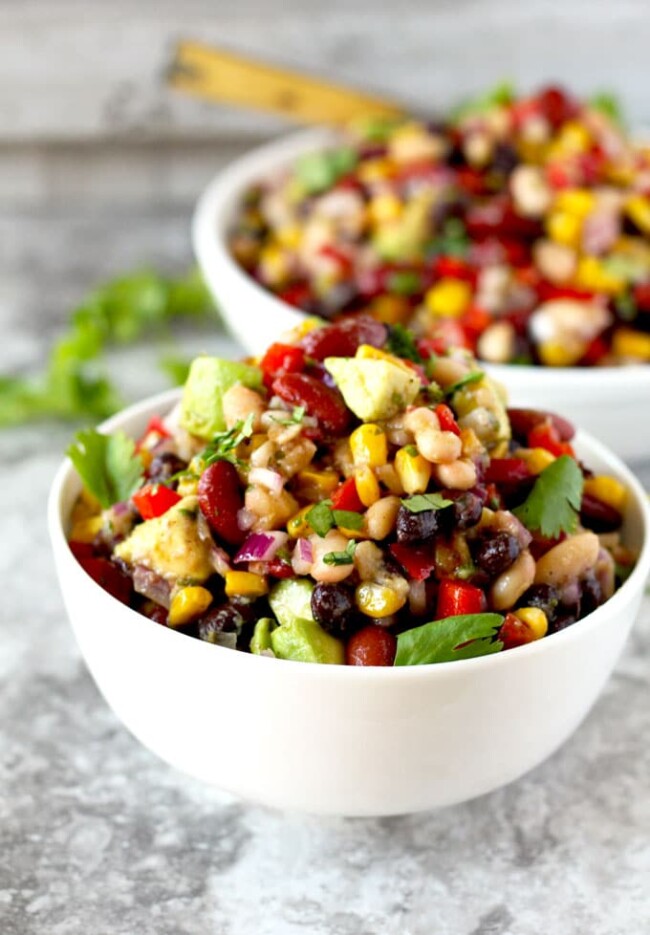 Recipe by Lemon Blossoms
"This Mexican Three Bean Salad is quick, easy, and the perfect make-ahead salad to serve at dinner parties and potlucks. This protein-rich bean salad is loaded with Mexican flavors and always a favorite!"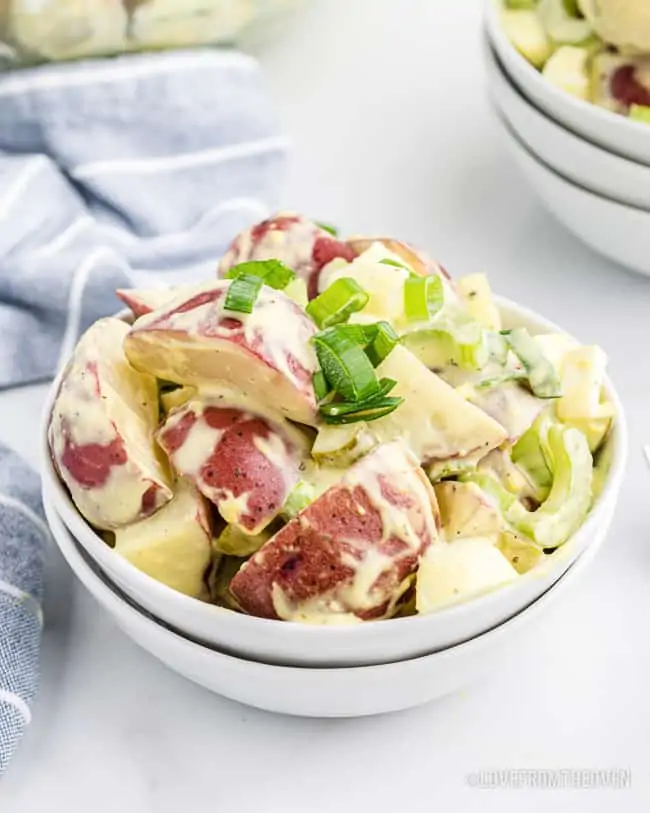 Recipe by Love From the Oven
"Nothing is better at a barbecue than a side of old-fashioned potato salad. This recipe is one that everyone will be talking about days later!"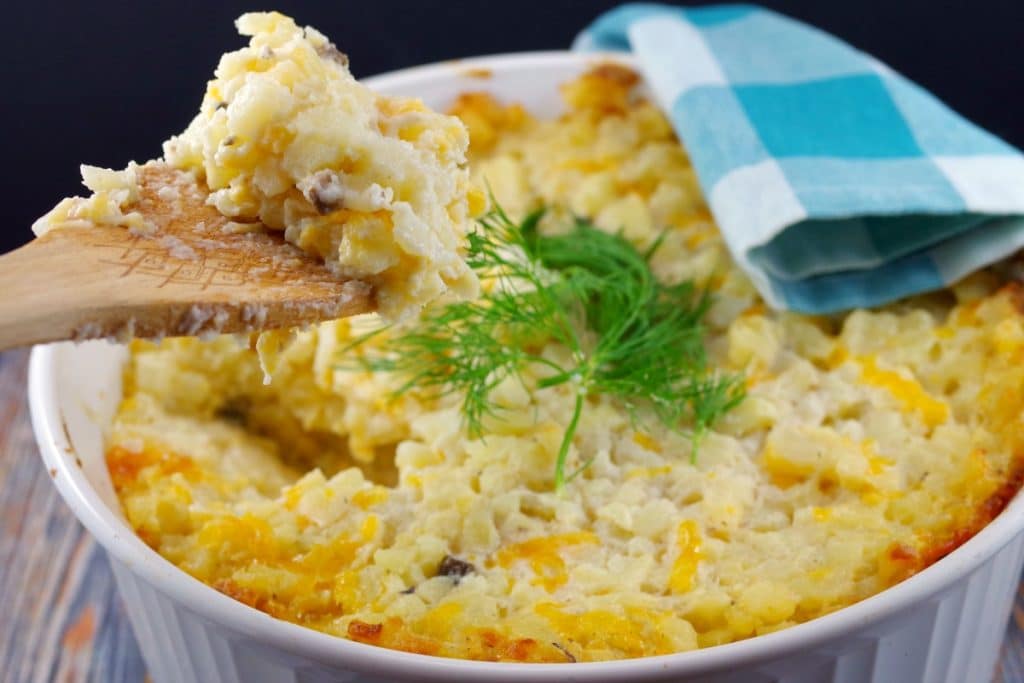 Recipe by Food Meanderings
"This Potatoes Romanoff Recipe is not only classic comfort food, it's the ultimate potluck dish. Made with frozen hash browns, low-fat sour cream, cheddar cheese, and mushroom soup, it's a little lighter than usual, but delivers on taste! It can also be made in a slow cooker."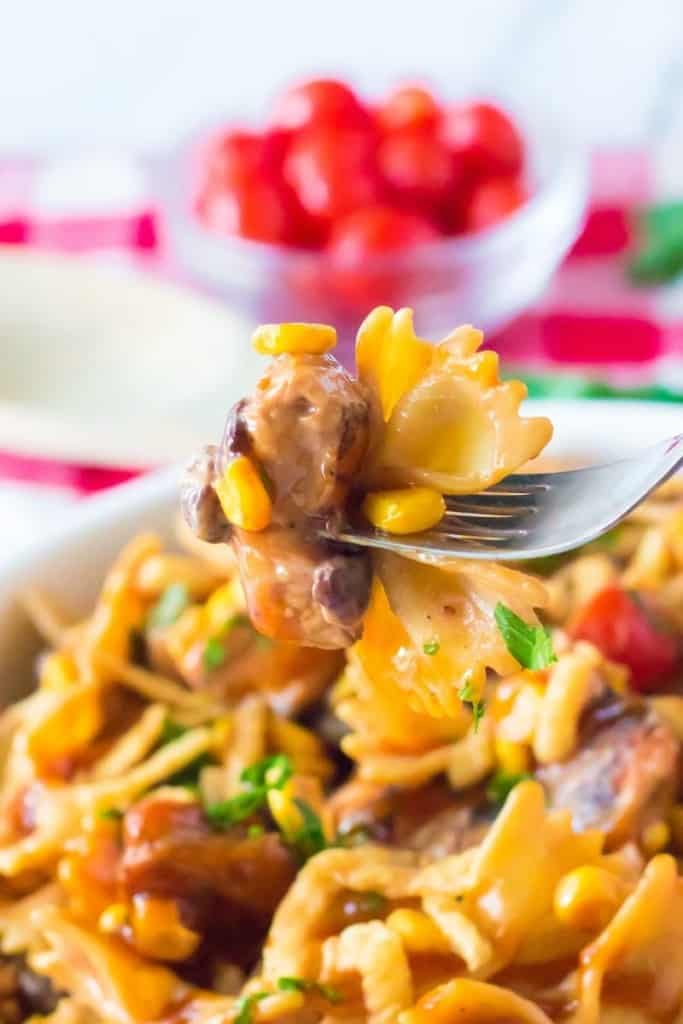 Recipe by Everyday Family Cooking
"This ranch and BBQ chicken salad with bowtie pasta packs in so much amazing flavor without feeling too heavy! It's perfect for a cold lunch or summer cookout side."
Recipe by Simply Scrumptious Eats
"A traditional Southern-style side dish, made from scratch Paula Deen Green Bean Casserole recipe. Made with fresh mushrooms, fried onions, cream of mushroom soup, and cheese."
Recipe by Peel With Zeal
"This recipe for baked beans with molasses and bacon is the only baked beans recipe you need. It is always a hit as is the perfect balance of smokey, not too sweet, and loaded with flavor."
What's your go-to church potluck recipe? Share them in the comments below!
Recipes You Might Also Like
PIN FOR LATER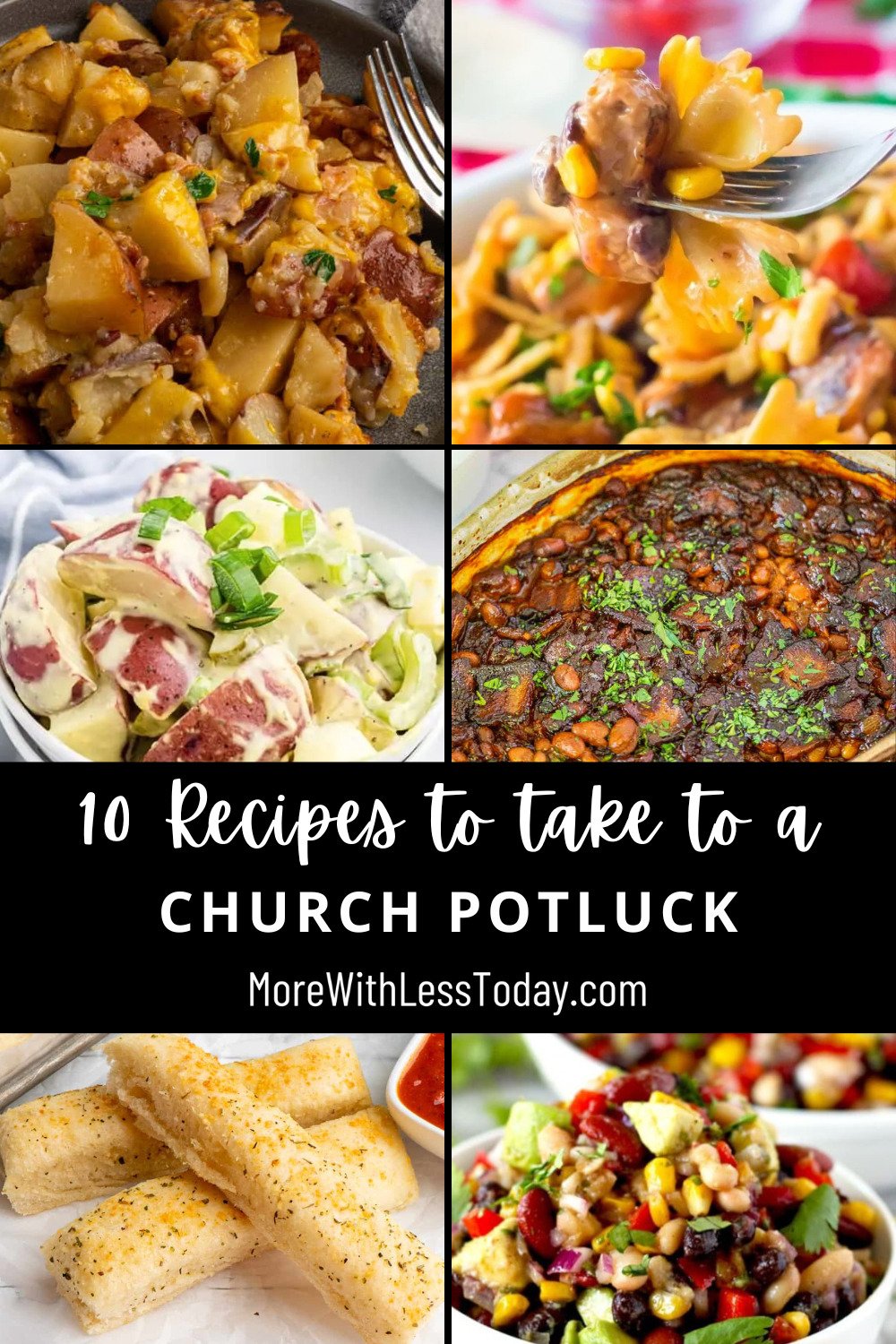 Don't forget to share these Church Potluck Recipes with your friends and loved ones. If you are on social media, I would love to connect with you on Facebook, Instagram, Pinterest, or Twitter. Just click on the links to visit my profile. Leave a message and I will follow you back! Click here to see all my recipes.