This is your ultimate guide to preparing easy and healthy organic recipes with minimal effort. Get good food on the table fast with these mouthwatering organic recipes from top food bloggers. If you are new to organic cooking, these 20 recipes will get you started.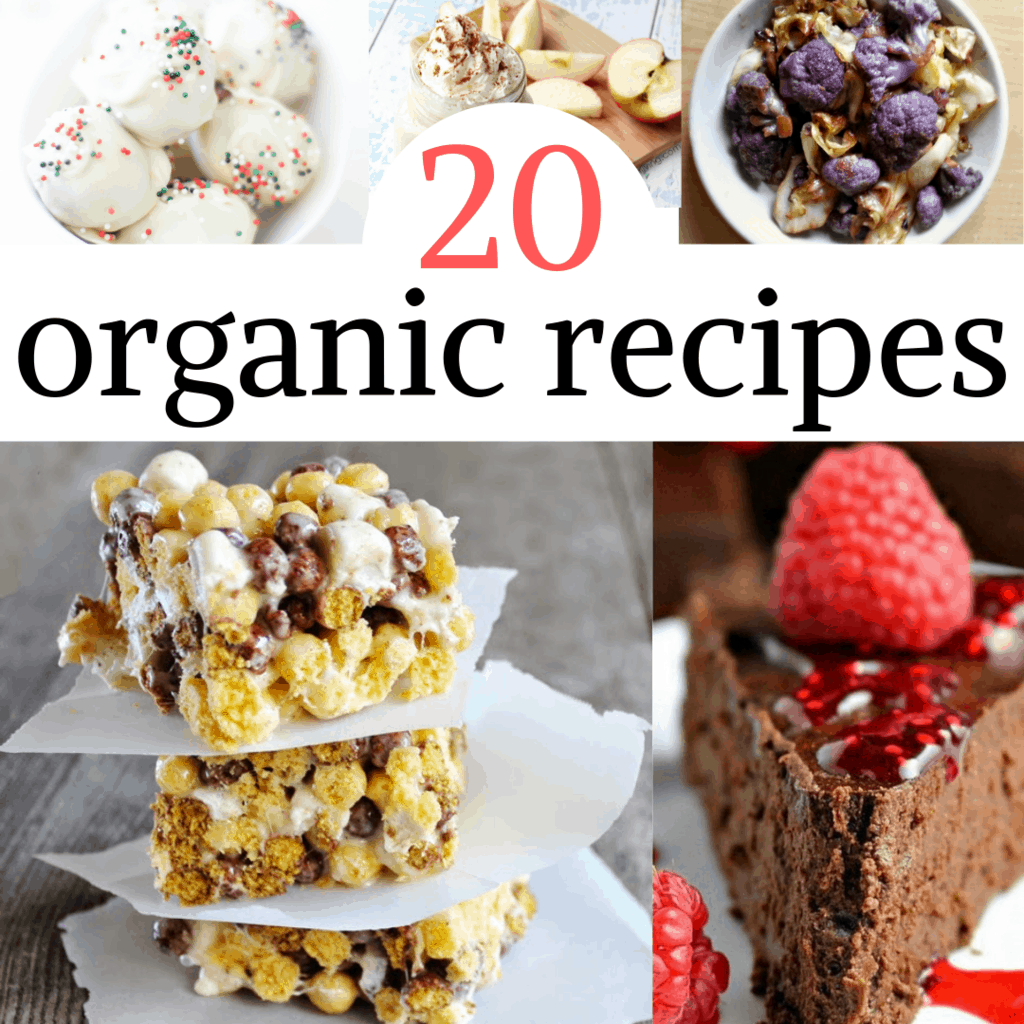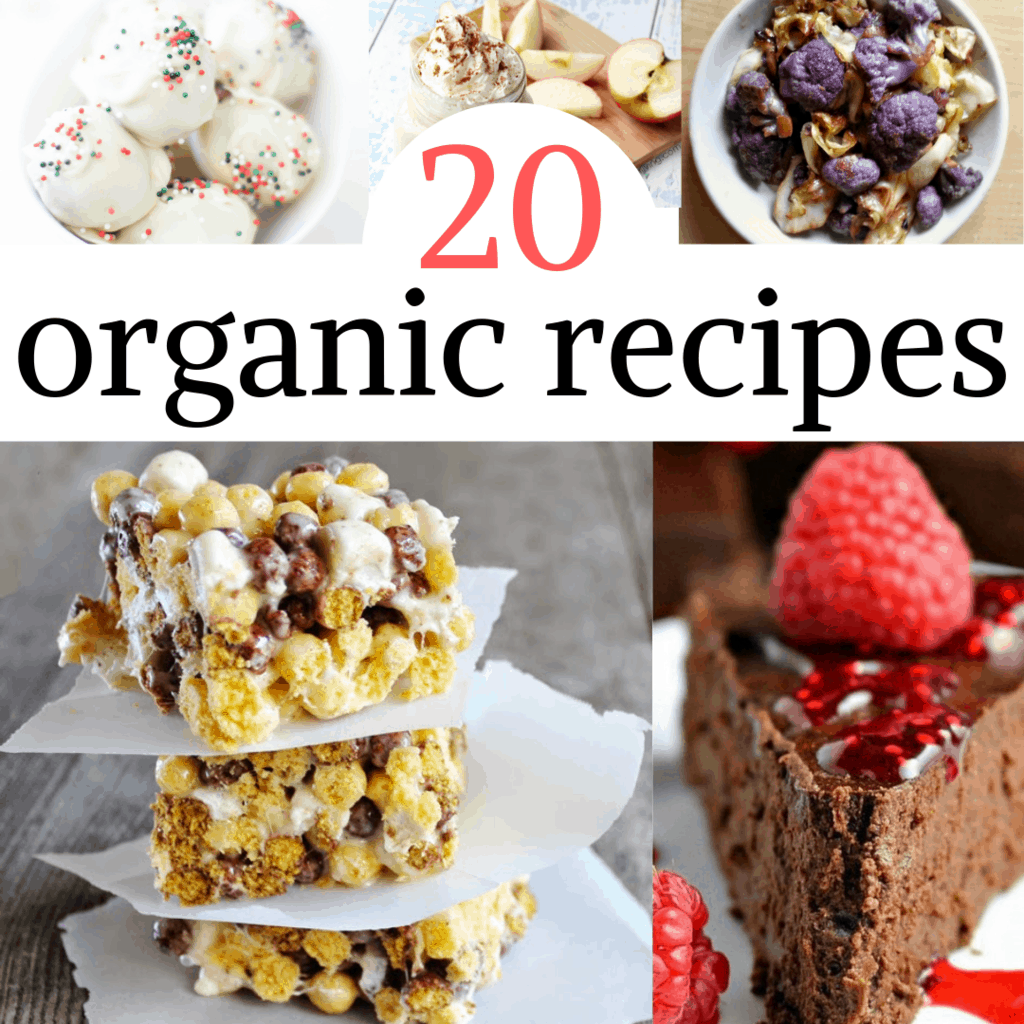 Organic Recipes – Easy Dinner Ideas, Salads, and Delicious Desserts
Homemade Butternut Veggie Soup // Happy Deal Happy Day
"One easy and frugal recipe is this butternut squash and organic sausage soup."
Organic Popcorn // I Convey Awareness
"Just say no to microwave popcorn and say yes to air-popped kernels! "
Homemade Cupcakes // Confessions of an Overworked Mom
"Looking for a recipe for organic cupcakes? Try this natural cupcake recipe that is both easy and delicious. It's a family favorite."
Coconut Blueberry Popsicles // Making of a Mom
Coconut + Blueberries sounds like the perfect warm-weather treat!
Garlic Roasted Purple Cauliflower and Cabbage // You Brew My Tea
"A great side to any of your favorite lean meats, it is hearty enough you can serve it alone as a great stand-alone meal."
Carrot Cake Green Smoothie // Thrifty DIY Diva
"This Carrot Cake Green Smoothie is so delicious, it will have you thinking you're eating dessert for breakfast or lunch!"
Organic Chicken and Quinoa Salad // Inspiring Mama
"This looks like a perfect way to use leftover chicken."
Organic Toddler Snack Cookies // Twitchetts
"Finding healthy toddler snacks can be trying. You want to find snacks for toddlers that are easy, healthy, and that they will eat. These oatmeal banana cookies are our go-to healthy cookies for kids."
Yogurt Melts // Mama Instincts
Apple Pie Smoothie Milkshake // Creative Green Living
Banana Bread // Homemade for Elle
Chocolate Peanut Butter Bars // Creative Green Living
Chicken Tenders and Parmesan Zucchini Fries // Deliciously Plated
Brussels Sprouts with Bacon // Foodal
Organic Chicken Salad with Citrus Vinaigrette // Fearless Dining
Vegan Tacos // 2 Geeks Who Eat
Pumpkin Cheesecake Smoothie // Wanna Bite
Flourless Chocolate Cake // Sweet and Savory Meals
Vegan Almond Balls // North South Blonde
Chicken Soup with Rotisserie Chicken// Organized Island
Do you have a favorite organic recipe to share?
PIN the Recipes for Later!