This is your ultimate guide to preparing easy and healthy organic recipes with minimal effort. Get good food on the table fast with these mouthwatering organic recipes from top food bloggers. If you are new to organic cooking, these 20 recipes will get you started.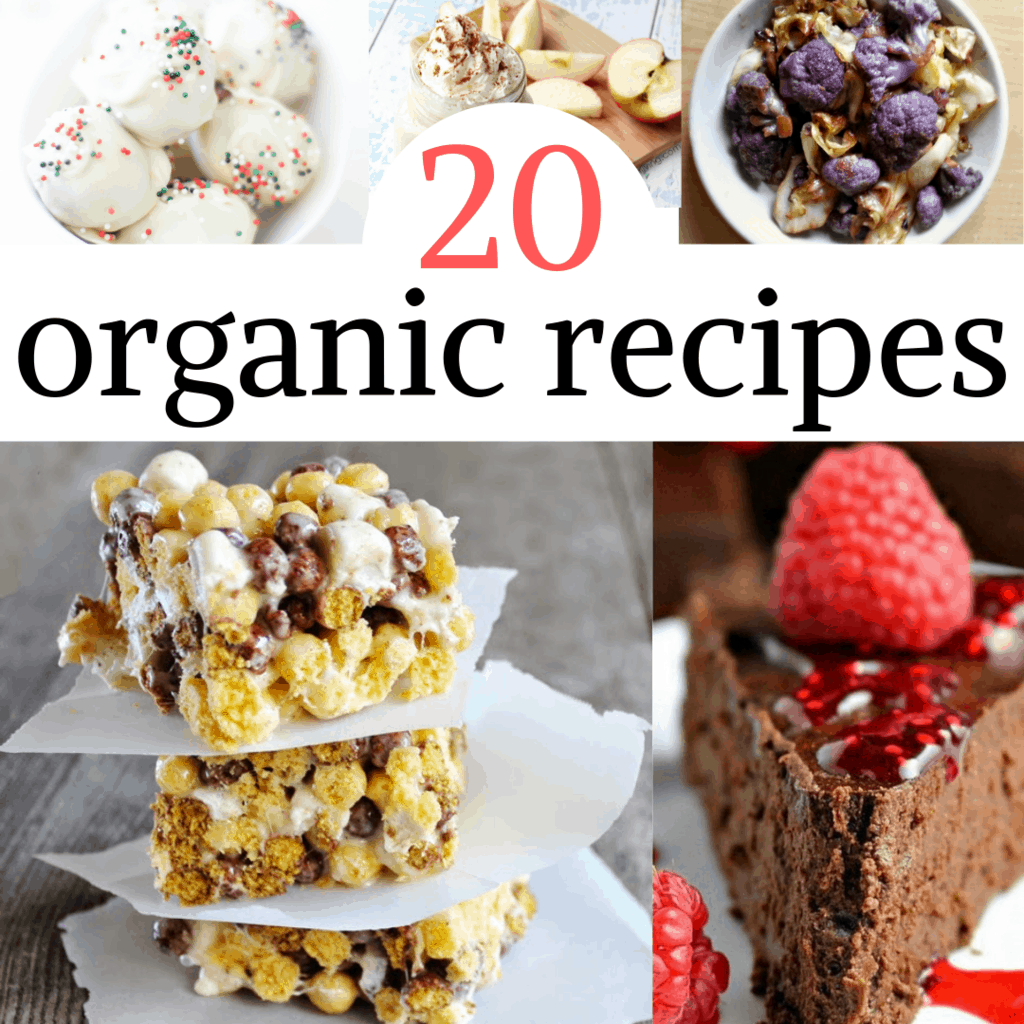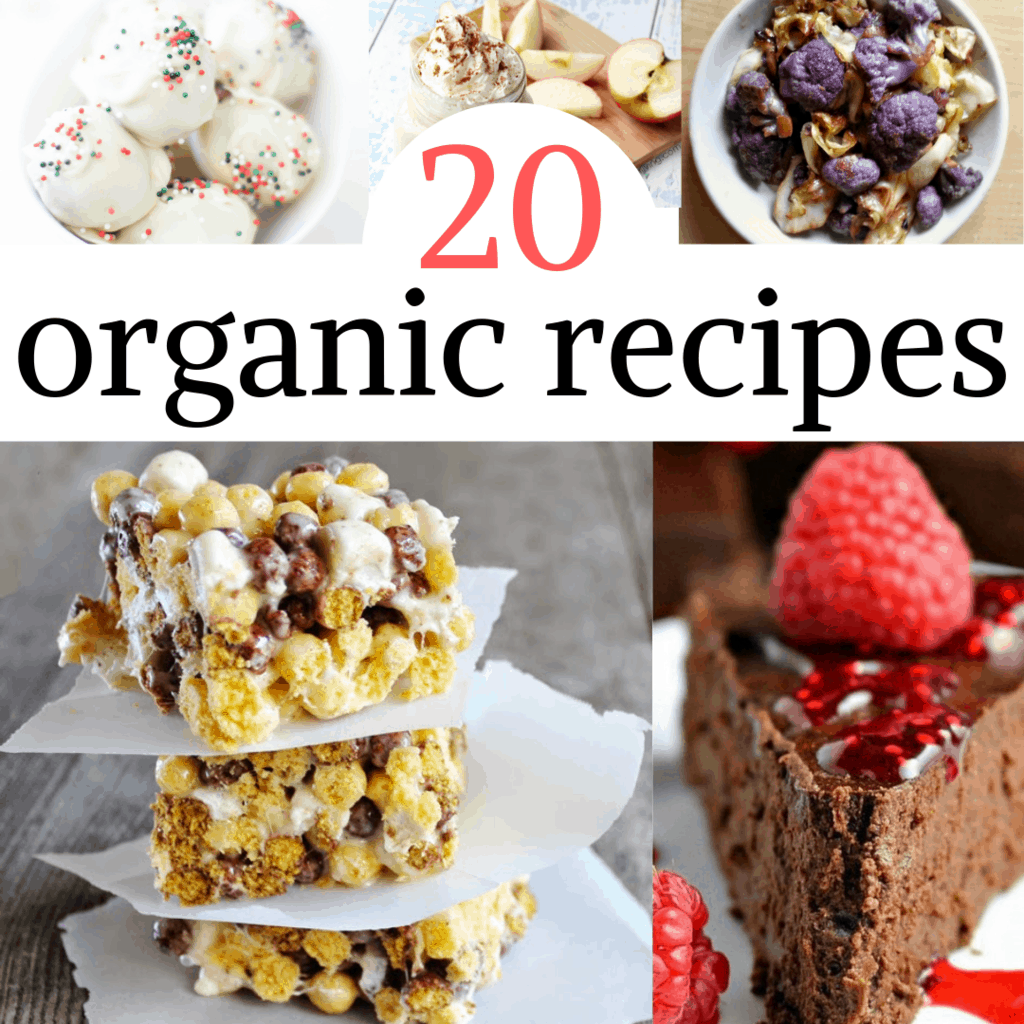 Organic Recipes – Easy Dinner Ideas, Salads, and Delicious Desserts
Homemade Butternut Veggie Soup // Happy Deal Happy Day
Organic Popcorn // I Convey Awareness
Homemade Cupcakes // Confessions of an Overworked Mom
Coconut Blueberry Popsicles // Making of a Mom
Garlic Roasted Purple Cauliflower and Cabbage // You Brew My Tea
Carrot Cake Green Smoothie // Thrifty DIY Diva
Organic Chicken and Quinoa Salad // Inspiring Mama
Organic Toddler Snack Cookies // Twitchetts
Yogurt Melts // Mama Instincts
Apple Pie Smoothie Milkshake // Creative Green Living
Banana Bread // Homemade for Elle
Chocolate Peanut Butter Bars // Creative Green Living
Chicken Tenders and Parmesan Zucchini Fries // Deliciously Plated
Brussels Sprouts with Bacon // Foodal
Organic Chicken Salad with Citrus Vinaigrette // Fearless Dining
Vegan Tacos // 2 Geeks Who Eat
Pumpkin Cheesecake Smoothie // Wanna Bite
Flourless Chocolate Cake // Sweet and Savory Meals
Vegan Almond Balls // North South Blonde
Chicken Soup with Rotisserie Chicken// Organized Island
Do you have a favorite organic recipe to share?
PIN the Recipes for Later!