Big Game Party Dips and Appetizers
If you are hosting a big game party, bringing a dish to a potluck, or just enjoying the game at home, these easy and delicious big game party dips and appetizers are here for the win! We rounded up some of our most popular recipes. Enjoy!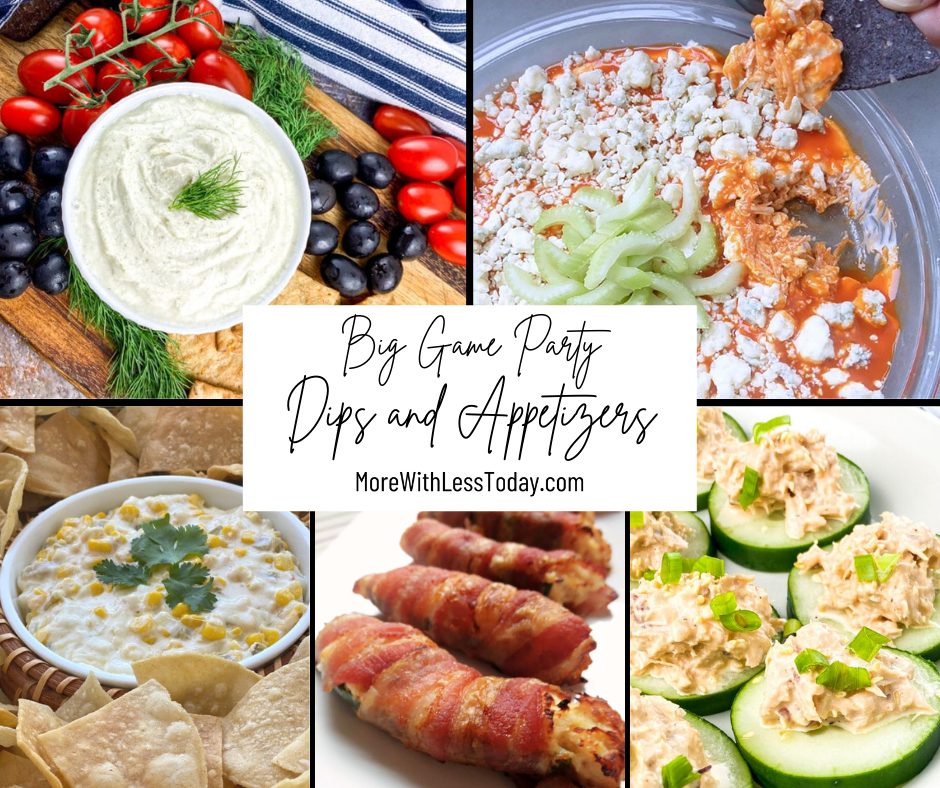 Big Game Party Dips and Appetizers
As an Amazon Associate, I earn from qualifying purchases.
If you are looking for a delicious dip to serve with crackers, veggies, and charcuterie, this quick and easy appetizer Whipped Feta Dip with Black Olives and Cherry Tomatoes recipe is one you should try. It is good enough to bring to a party or get-together and you can make it in about 10 minutes.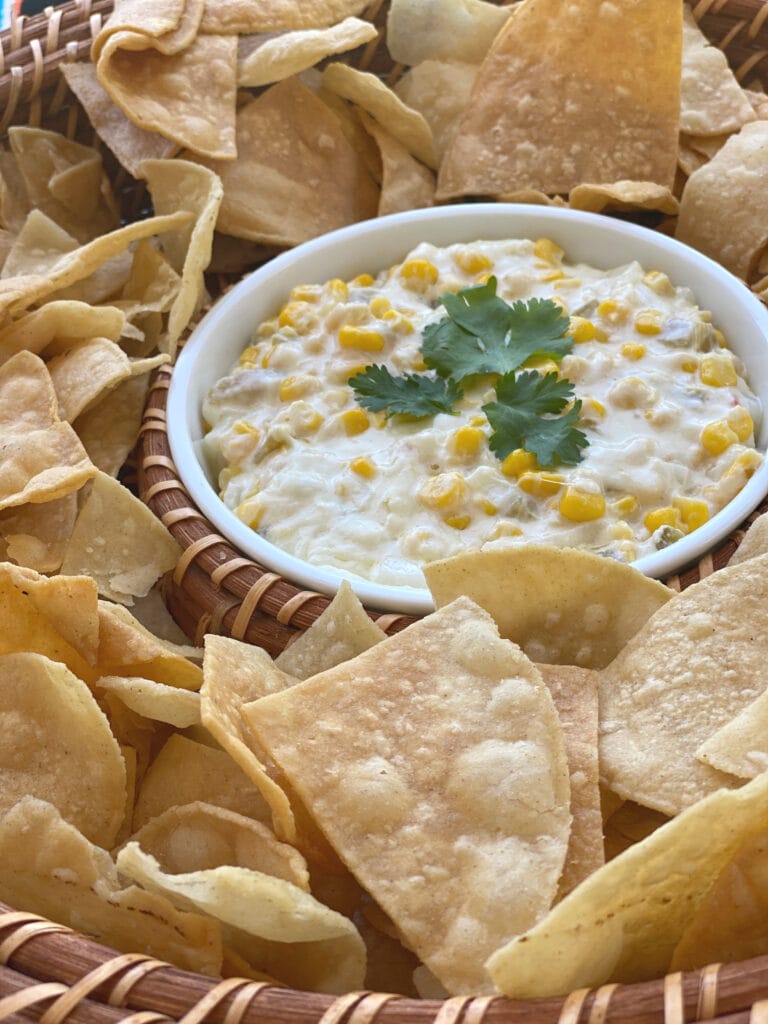 Corn Dip with Mexican-Syle Sour Cream
Corn Dip with Mexican-style sour cream is the perfect comfort dip combining sweet, salty, cheesy, and spicy. You can make it as spicy as you like it. It is so easily put together. You simply bake all the delicious flavors together into a warm and cheesy dip that is hard to resist. Serve it with tortilla chips and your favorite beverage. It pairs perfectly with a margarita!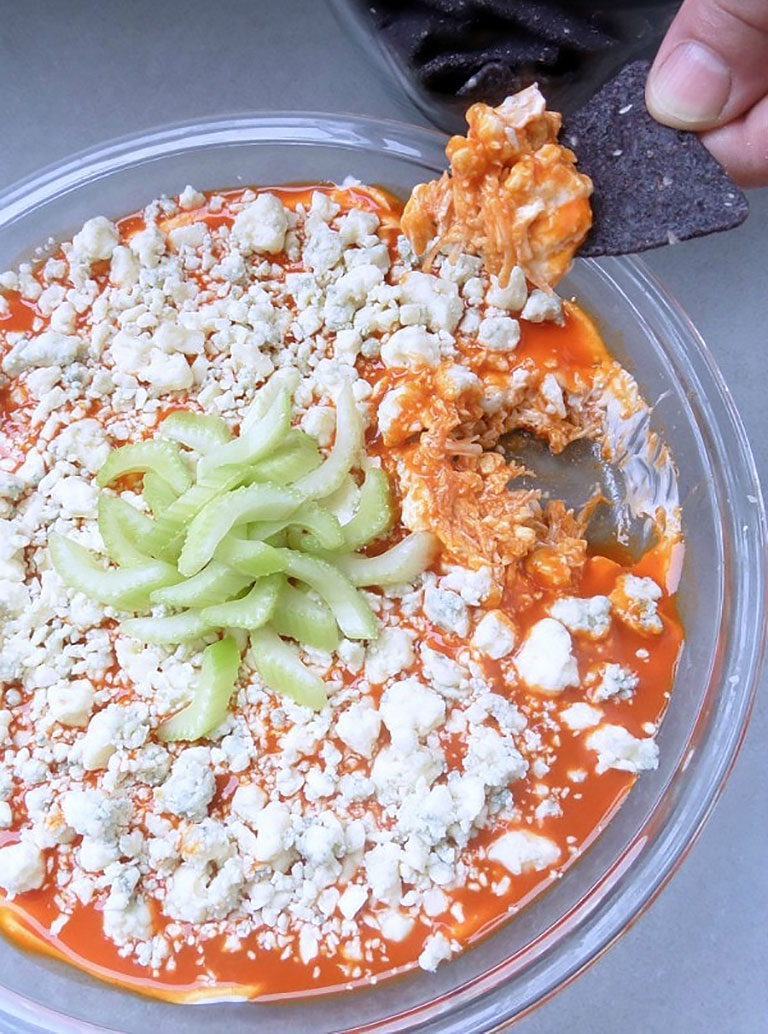 Buffalo Wings are one of my husband's very favorite things but they aren't exactly healthy and making them at home can be time-consuming. This Buffalo Chicken Dip is an easy alternative. This easy and delicious dip will be a hit with your guests.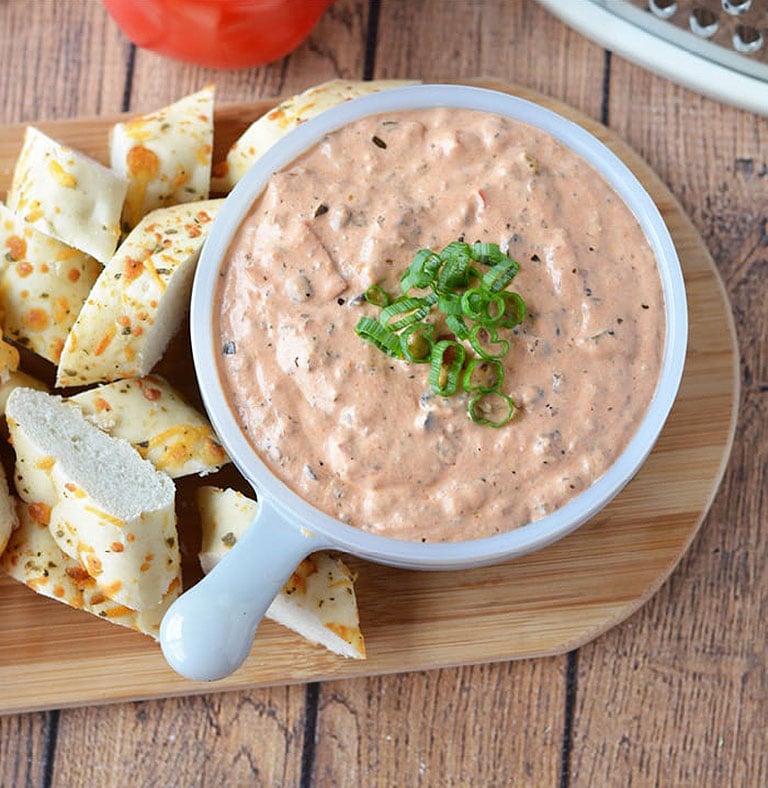 Slow-Cooker Pepperoni Pizza Dip
It takes just a few minutes to set it up in your slow cooker. Then let the delicious ingredients blend together. You probably have the ingredients on hand, if not they are easy to find. Our Slow Cooker Pepperoni Pizza Dip is great to make when you want a filling and satisfying snack or treat.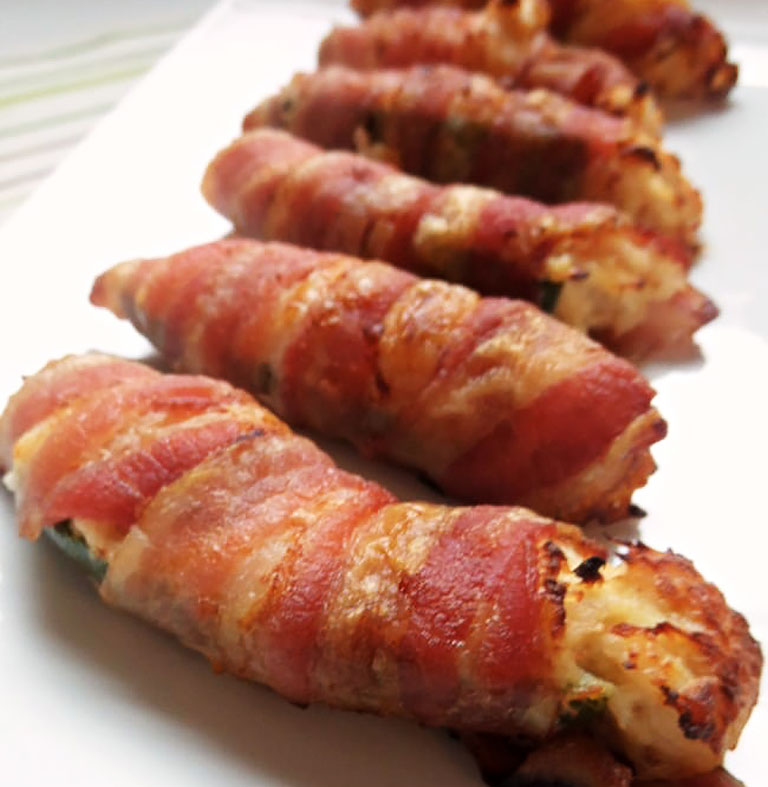 Bacon-Wrapped Jalapeno Poppers
If you are hosting a party or bringing an appetizer, try these delicious Jalapeno Poppers. These aren't your traditional poppers though. They are bacon-wrapped and stuffed with cream cheese and chicken breast filling. They are so easy to make. You're going to love them!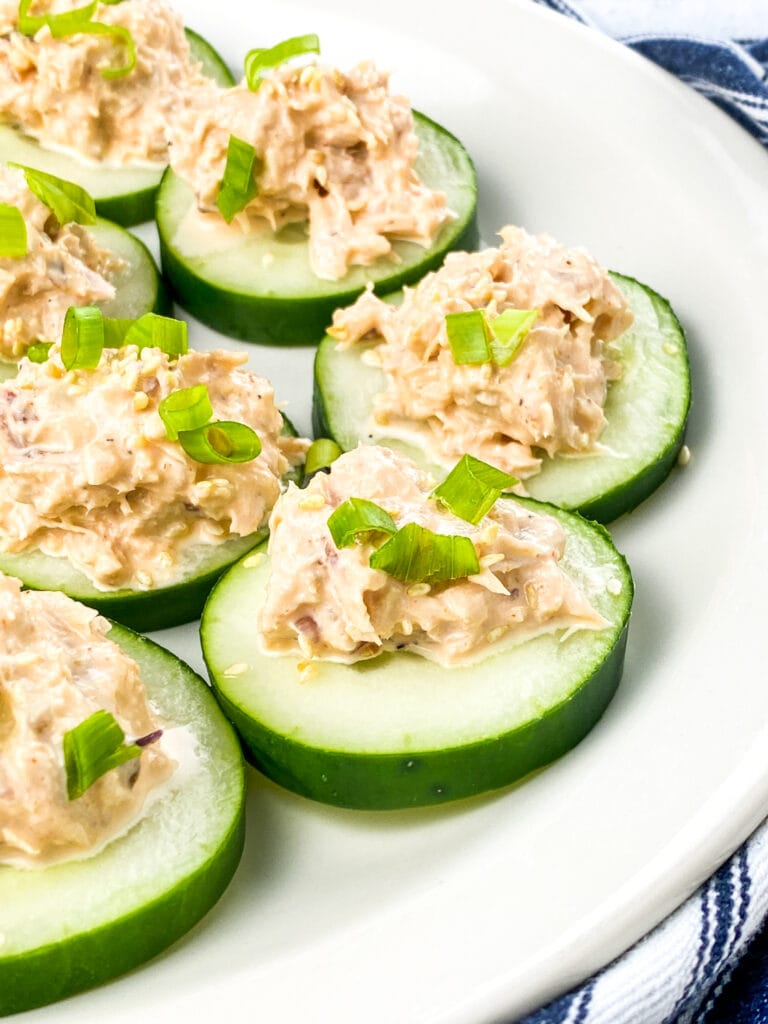 You can make this appetizer in two easy steps in less than 20 minutes – perfect for any quick get-togethers at home or to bring to a party.
The total number of appetizers will depend on how thick the cucumber is sliced. For best results, aim for 16-18 slices per cucumber. You can make it as spicy as you would like!
Caramelized apples add great flavor to many recipes. In this bruschetta, they are paired with caramelized onions and black forest ham then topped with rich Havarti cheese. The appetizer is simple to make and will leave everyone asking for your recipe!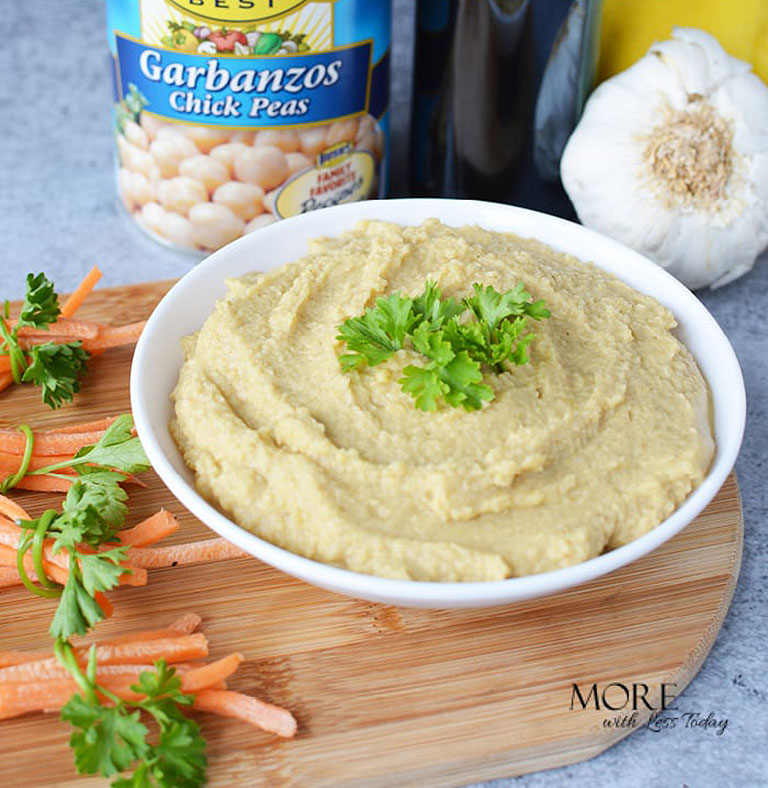 If you have made a homemade hummus recipe from canned beans, you'll notice that I left out the tahini. I didn't have any and so I thought I would just try the recipe without it and truth be told, I like this hummus even better. Trust me, I had no complaints from anyone else. If you are not familiar with tahini, it is a paste made from ground sesame seeds. So You won't buy hummus again once you see how easy it is to make it, and inexpensive too! Homemade hummus is also great with celery, jicama, mushrooms, and more. Of course, it pairs perfectly with pita bread and pita chips.
Grocery Prices, Ugh.
Here are a Few Easy Tips to Save You Some Dough!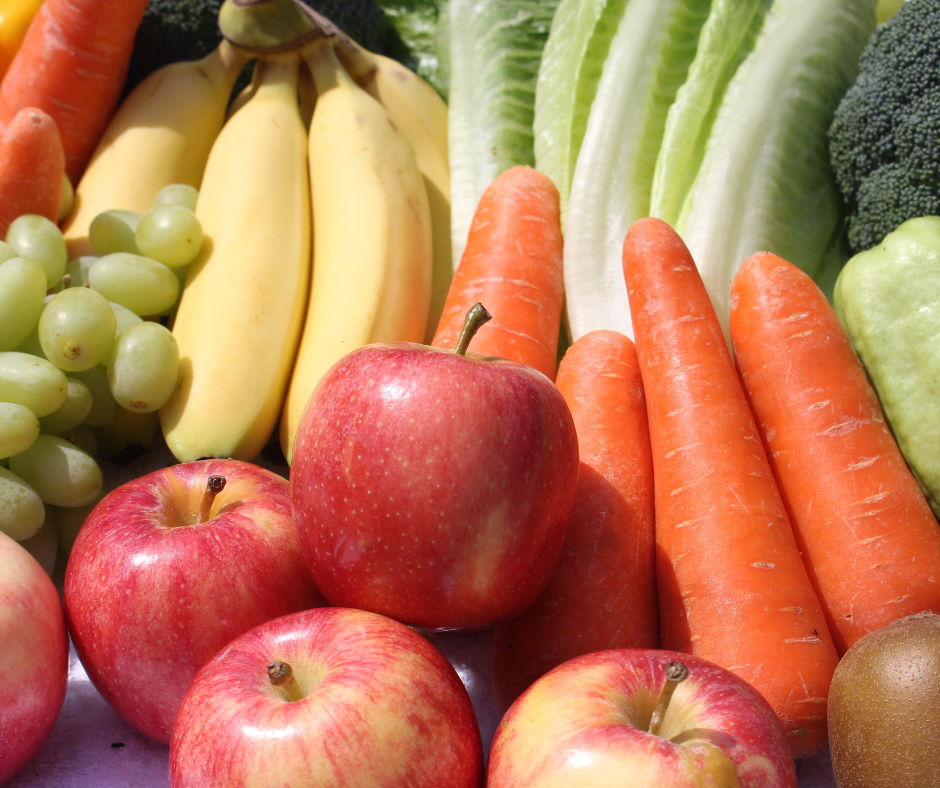 Stretch your dollars on groceries and household necessities with online coupons right on Amazon. Have you checked this section for current Amazon coupons? They change them up often. It could not be easier to save a few dollars.
As an Amazon Associate, I earn from qualifying purchases.
Use Amazon Coupons for Groceries, Food, and Household Items
Amazon has a dedicated section for coupons that you can electronically "clip" and use. Head over to the coupon hub to look for what you need that's on sale. Click on the item with a coupon box next to it then the discount will be applied at checkout.
"Discounts applied at check out or on first subscription. Some coupons may only be available to Prime members. Coupons may be subject to a maximum dollar value, which will be reflected at checkout if applicable. Some restrictions apply."
Making the Most from Your Amazon Prime Membership (try it for free)
Join Amazon Prime
Try Amazon Prime for FREE with a one-month free trial. After one month, you can decide if the cost of the membership makes sense for you and then cancel before you get charged for the membership. You do need to enter a credit card to access the free month so write the ending date on your calendar and set up an alert so you can decide if you want to keep it or cancel right before your free month is up.
Try Amazon's Subscribe & Save Feature
Have you ever tried Amazon's Subscribe and Save feature? It will save you at least 5-15% on your reoccurring purchases. Plus you won't run out which is especially helpful these days. I use this for our favorite snacks, dog food, vitamins, household supplies, and more. You can pause or cancel orders easily from inside your account.
Save at Whole Foods Market
Find lots of exclusive weekly deals all over the store, and save an extra 10% on hundreds of sale items. Keep up to date on featured Prime Member Deals every week.
Skip the trip to the store
With Amazon Fresh, get 2-hour delivery on just about anything. Check here for availability in your area.
Here are 30+ Tips to Save More at the Grocery Store
PIN it For Later: