Buffalo Wings are one of my husband's very favorite things but they aren't exactly healthy and making them at home can be time-consuming. This Buffalo Chicken Dip is an easy alternative. This easy and delicious dip will be a hit with your guests.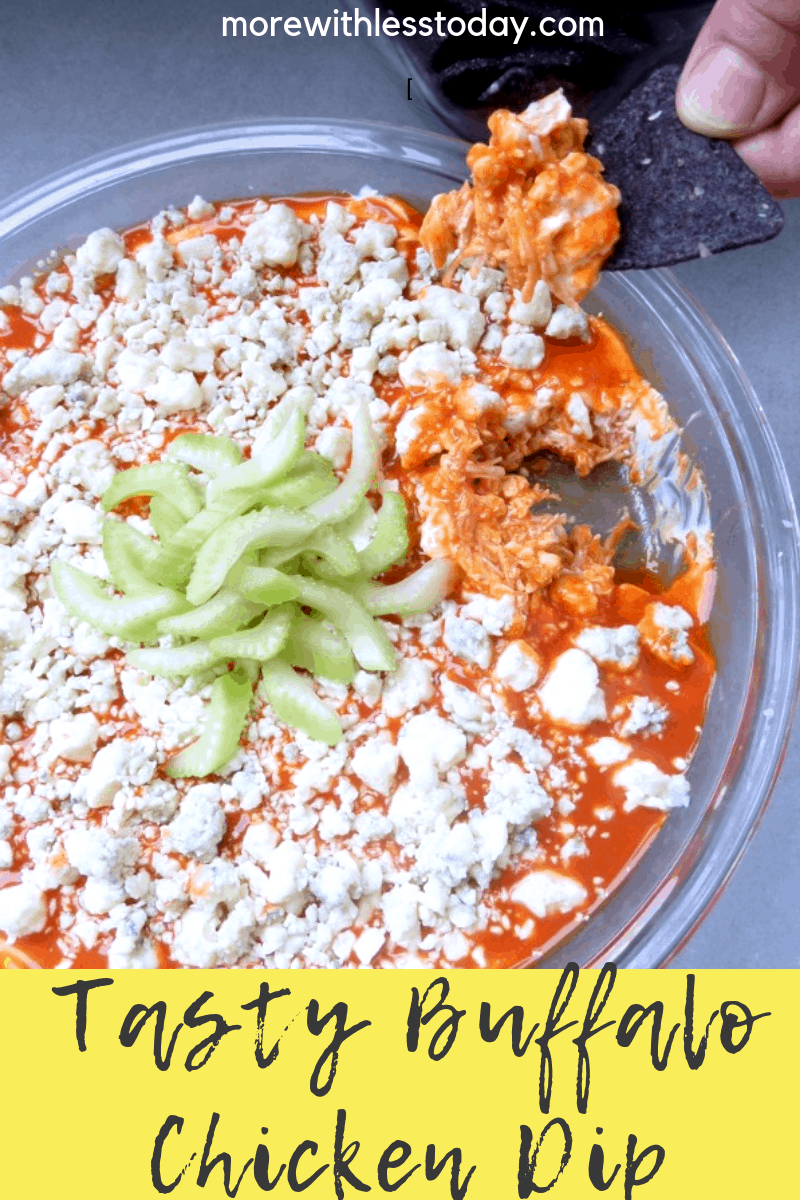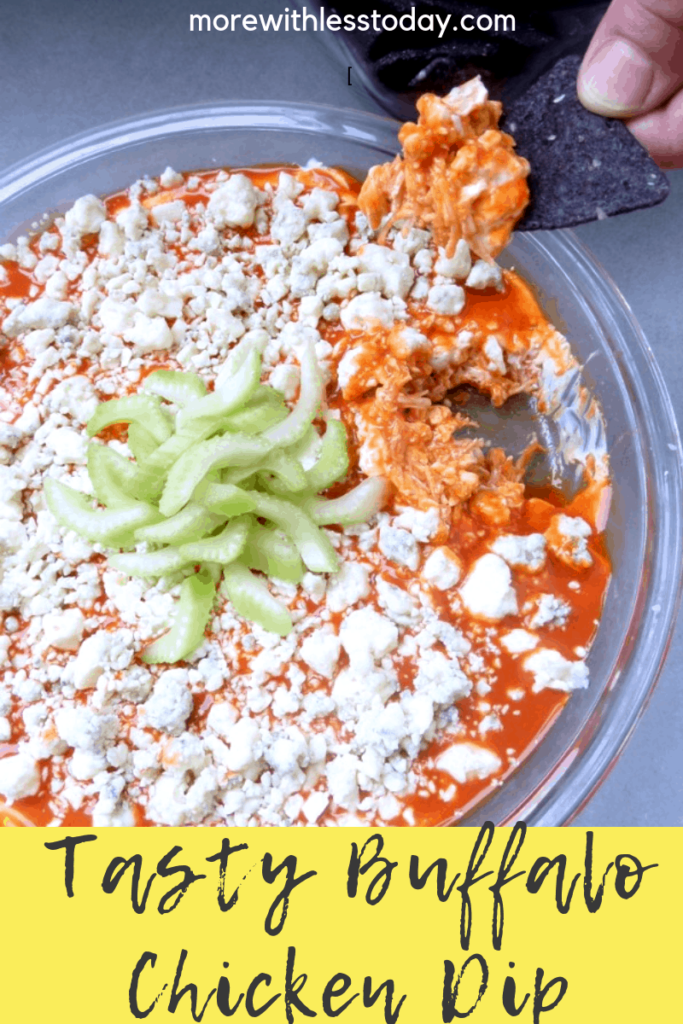 Buffalo Chicken Dip Recipe
Ingredients
4 oz Cream Cheese

¼ cup Ranch Dressing

4 ½ oz crumbled Blue Cheese (you can substitute Feta)

Blue Corn Tortilla Chips

1 Celery stalk

1 13 oz can Shredded Chicken Breast

1 bottle of your favorite Buffalo Sauce
Instructions
Open the canned chicken and drain well. After draining, use a fork to break the meat apart.

Combine about ½ cup of buffalo sauce with the chicken breast and mix well. Spread this mixture in a glass serving dish.

After the cream cheese has come to room temperature and softened, mix with ranch dressing until smooth.

Cover the chicken mixture with the ranch/cream cheese spread.

Spread an even layer of buffalo sauce over the cream cheese mixture.

Crumble the blue cheese over the dish ( or if you prefer another white cheese).

Crosscut the celery stalk into 1/4" slices and place them in the center of the dish as both garnish and to add texture and flavor.

Serve either warm or cold with blue corn tortilla chips any time for a quick, delicious snack.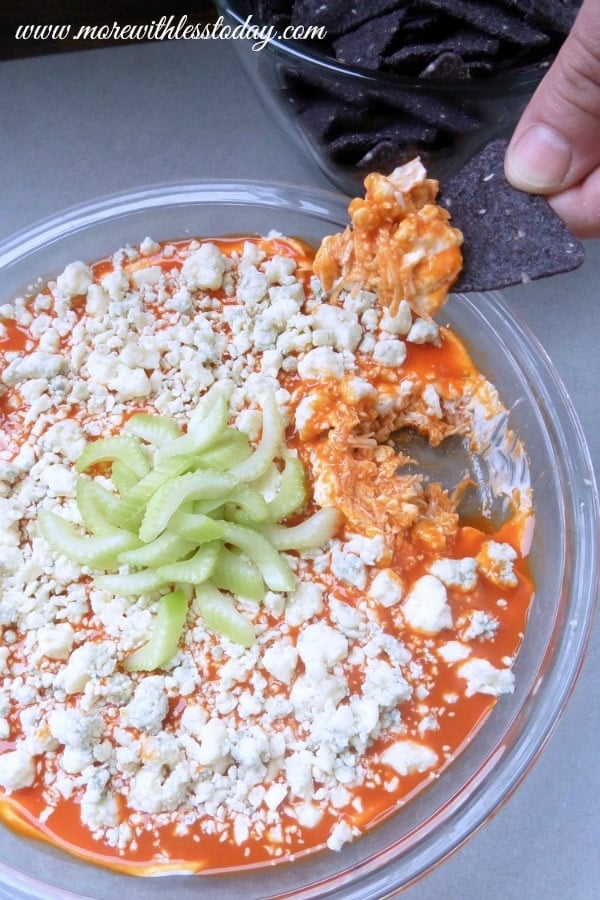 I've also made this recipe and layered the cross-cut celery in the dip so there is a little celery in every bite. You can serve this with crackers rather than tortilla chips or even use it as a sandwich filling. It would be great in our Mexican Chicken Wraps!
PIN for Later: