Here is an easy recipe everyone loves: Mexican Chicken Wraps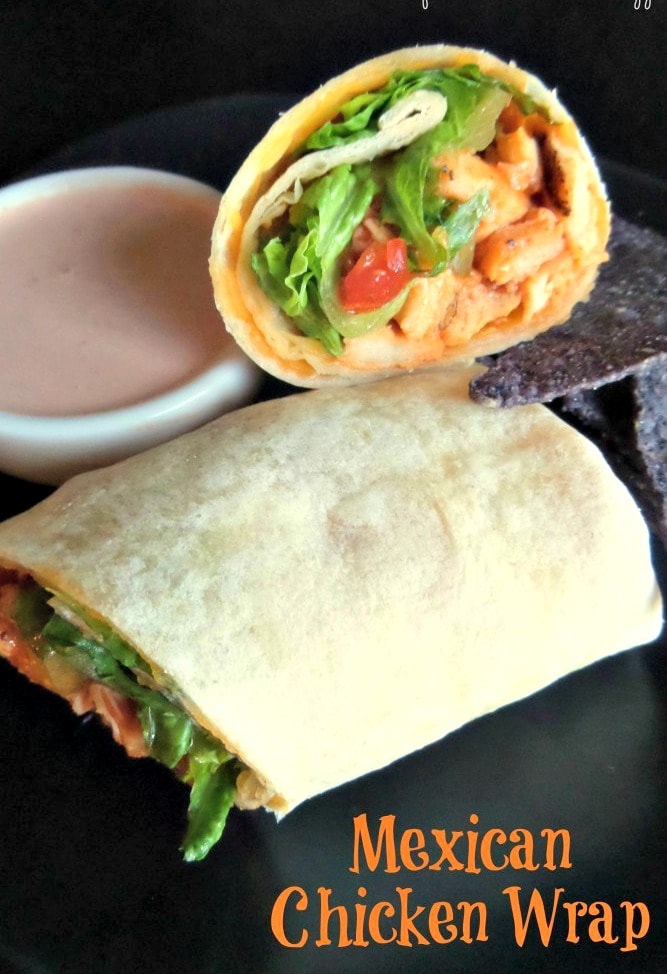 Mexican Chicken Wraps
Ingredients:
chicken breast

oil

shredded cheese

hot sauce

lettuce

tomatoes

salsa

Mayonnaise

10″ tortilla shells
Instructions:
Combine the mayonnaise and salsa in a medium-size bowl, cover, and place in the refrigerator until ready to serve. Preparing this ahead gives the dipping sauce a more bold flavor.
Cut the chicken into bite size pieces and cook thoroughly in oil. Add hot sauce to the chicken and continue cooking on low until meat is warm through.
Place the tortilla shells on a baking sheet and sprinkle with the shredded cheese. Warm in preheated oven until the cheese is completely melted.
While shells are warming, finely chop the lettuce and tomato.
Remove shells from oven and top with chicken, lettuce, and tomato. Place the filling just off center. The warm shells roll up perfectly without tearing. The best way to roll the wrap is to fold the side in first and then roll from one side. The melted cheese will help hold everything together and reduce the amount of filling that falls out.
Pour a small amount of dipping sauce into individual bowls for serving with wraps.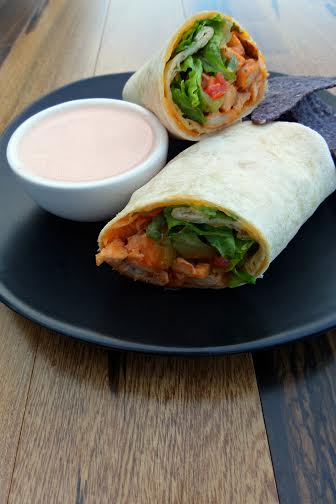 This recipe is great for a light dinner served with chips or a salad. With minor changes, it becomes a healthy option too. Make this recipe ahead for tomorrow's lunch!
What is your favorite wrap recipe? Do you have a healthy, inexpensive, go to recipe for those busy nights when making a big meal just isn't an option? I'd love to hear your ideas!