This post is sponsored by LALA® Foods. All comments and opinions are my own.
I love entertaining, even if it is for a smaller group these days. I look forward to dinners with my kids, their spouses, and especially my little grandson. I always try to serve foods that'll keep them wanting to come back for more, like my Corn Dip.
Corn Dip with Mexican-style sour cream is the perfect comfort dip combining sweet, salty, cheesy, and spicy. You can make it as spicy as you like it. It is so easily put together. You simply bake all the delicious flavors together into a warm and cheesy dip that is hard to resist. Serve it with tortilla chips and your favorite beverage. It pairs perfectly with a margarita!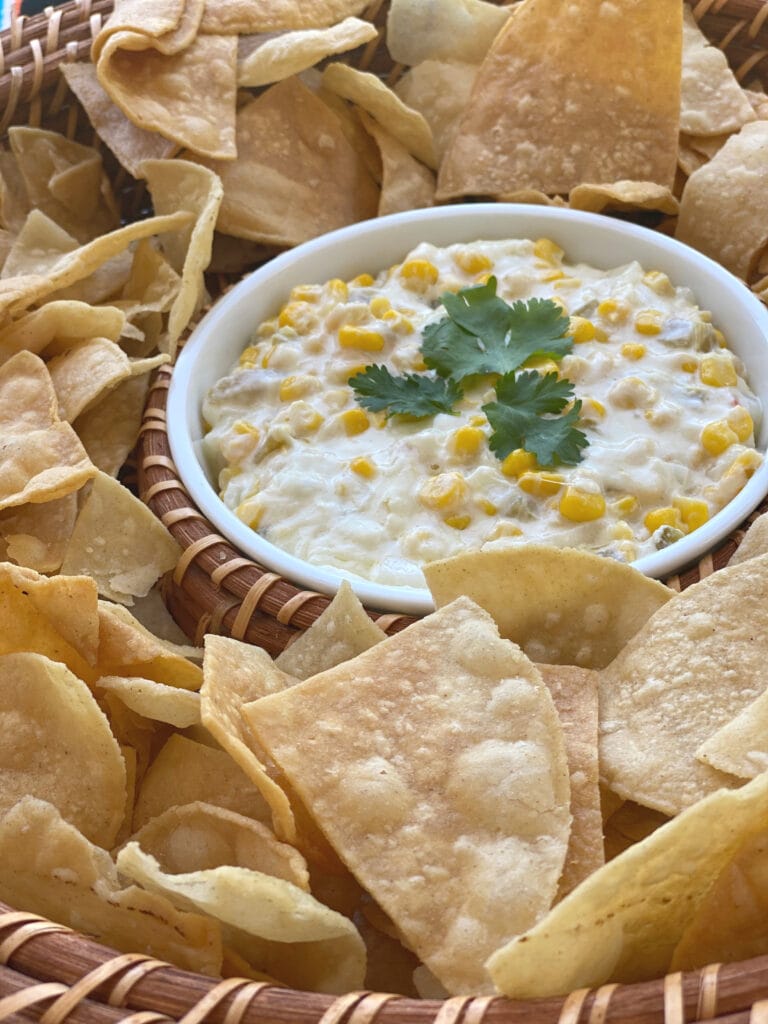 I made the corn dip last weekend and we've been enjoying the leftovers all week. It is kind of addicting. My husband has already asked me to make it again soon.
You can prepare the dip ahead of time, cover and refrigerate overnight if you prefer.
INGREDIENTS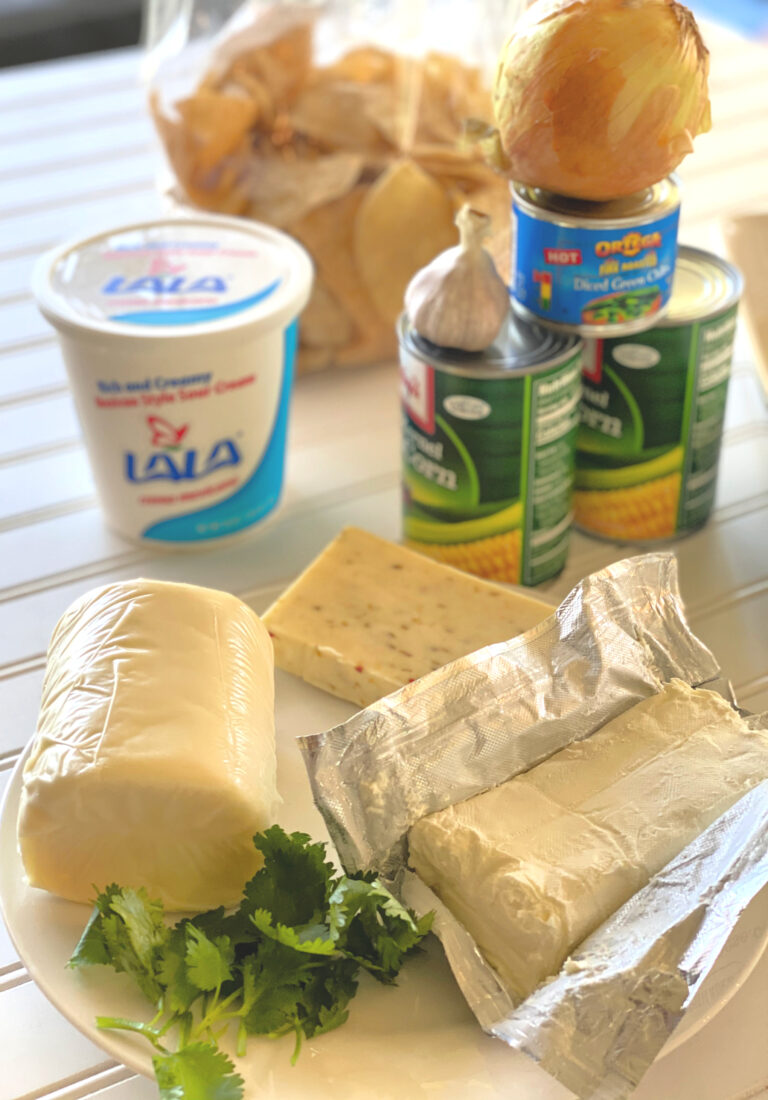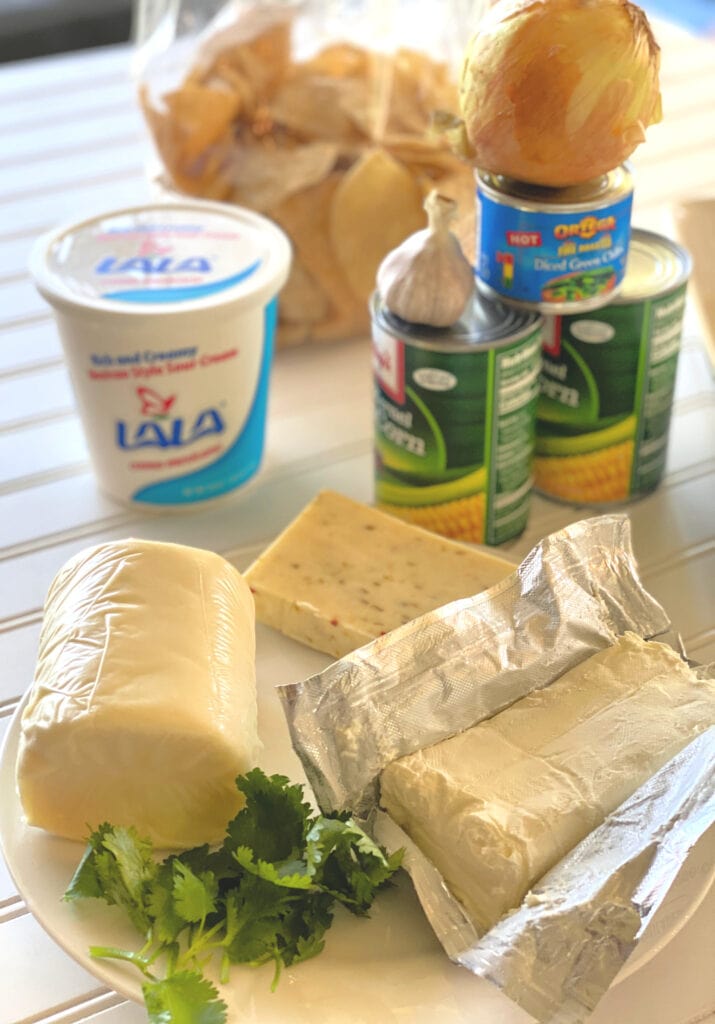 I used an 11×7 baking dish. Depending on how "addicted" you are, it should easily serve 8 people.
2 cans 15.25 oz whole kernel sweet corn
(tip – the yellow corn will give the recipe more color. White corn could also be used but the recipe won't look as colorful. The white corn will blend in with the sour cream and cream cheese.)
1/2 cup diced onions
1 can 4 oz fire-roasted diced green chilis
1/3 package of block style Cream Cheese (full fat)
3/4 cup shredded Mozzarella Cheese
3/4 shredded Pepperjack Cheese
1/2 cup LALA® Crema Mexicana
1 bag Tortilla chips (Restaurant-style is best)
Cilantro for garnish (optional)
PAM Spray or similar
If you want to make it spicier, experiment with adding jalapenos, Picante sauce, Tapatio hot sauce, cumin, or a can of Rotel. My husband likes his food "Muy Caliente" but I do not. He spices up his own serving.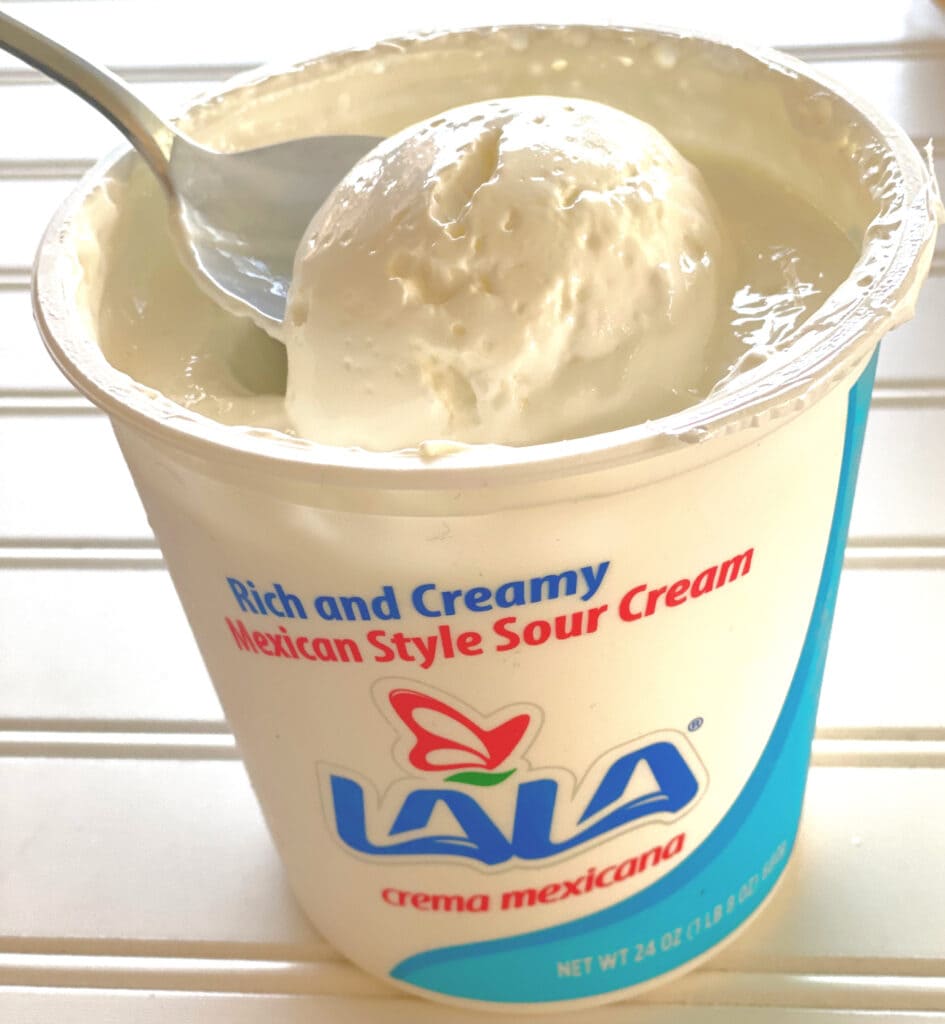 LALA® Crema Mexicana
If you have never tried Mexican-style Sour Cream, I highly recommend LALA® Crema Mexicana since it's the #1 Crema en México.* The first thing you will notice is how rich and creamy it is. To me, it is slightly sweeter than sour cream even though it has zero grams of sugar and the texture has a wonderful mouth-feel. It's also low in sodium which I like because I've been trying to reduce my sodium intake but you won't sacrifice any taste.
You can use LALA® Crema Mexicana on anything you would use sour cream on, including baked potatoes, soups, as a topping for tacos, enchiladas, nachos, or anything else that needs creamy richness to enhance the dish. LALA® Crema Mexicana can be found in the Hispanic dairy section of Walmart, alongside the cheeses and chorizo.
Check out LALA® Crema Mexicana's store locator to find it at a Walmart near you. Then use Walmart's app to place your grocery order online and just pick up your order at the designated time for a safe and easy way to grocery shop.
Keep an eye out for your Valpak envelope in the mail and make sure to open it for more info about LALA® Crema Mexicana.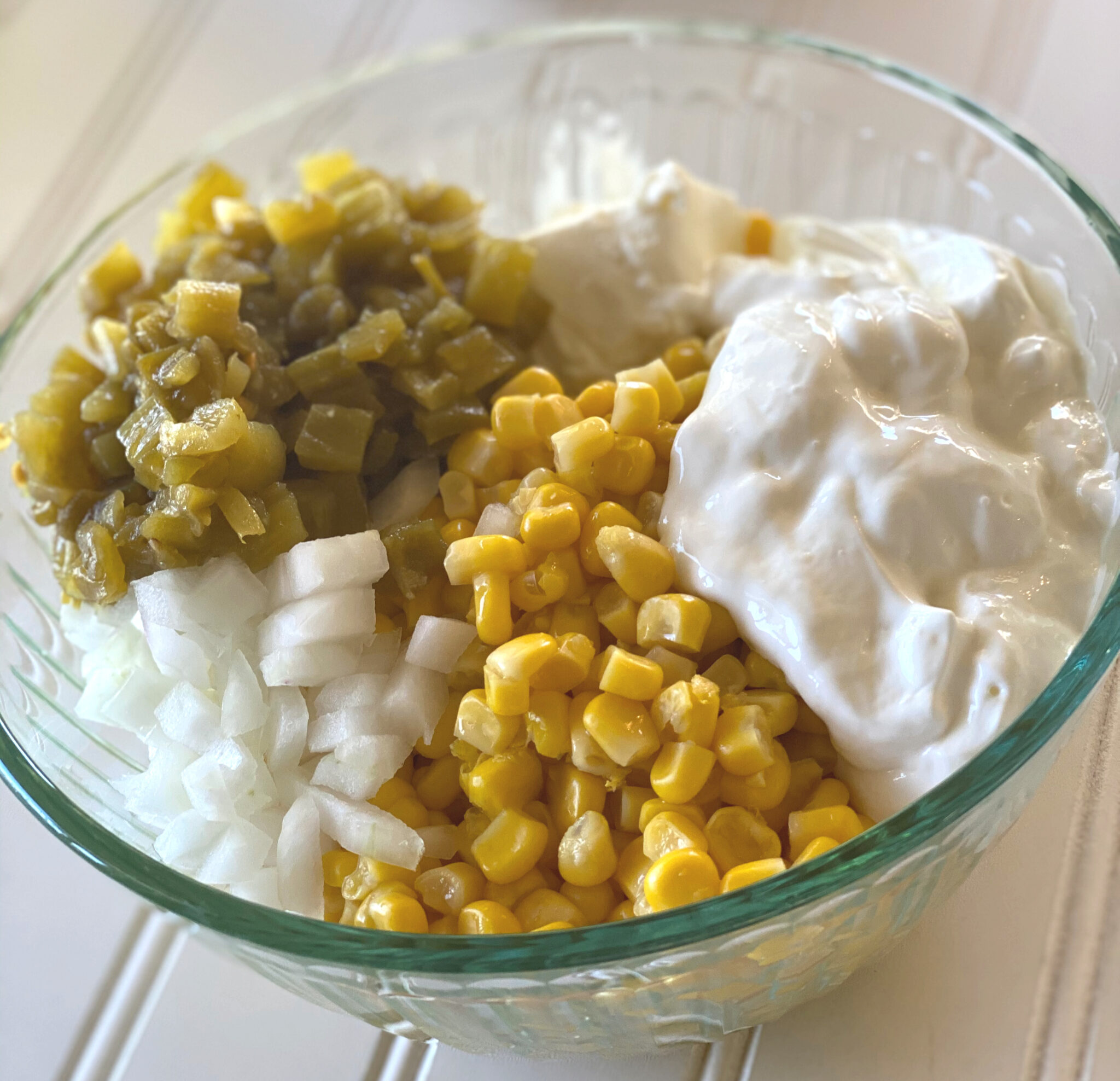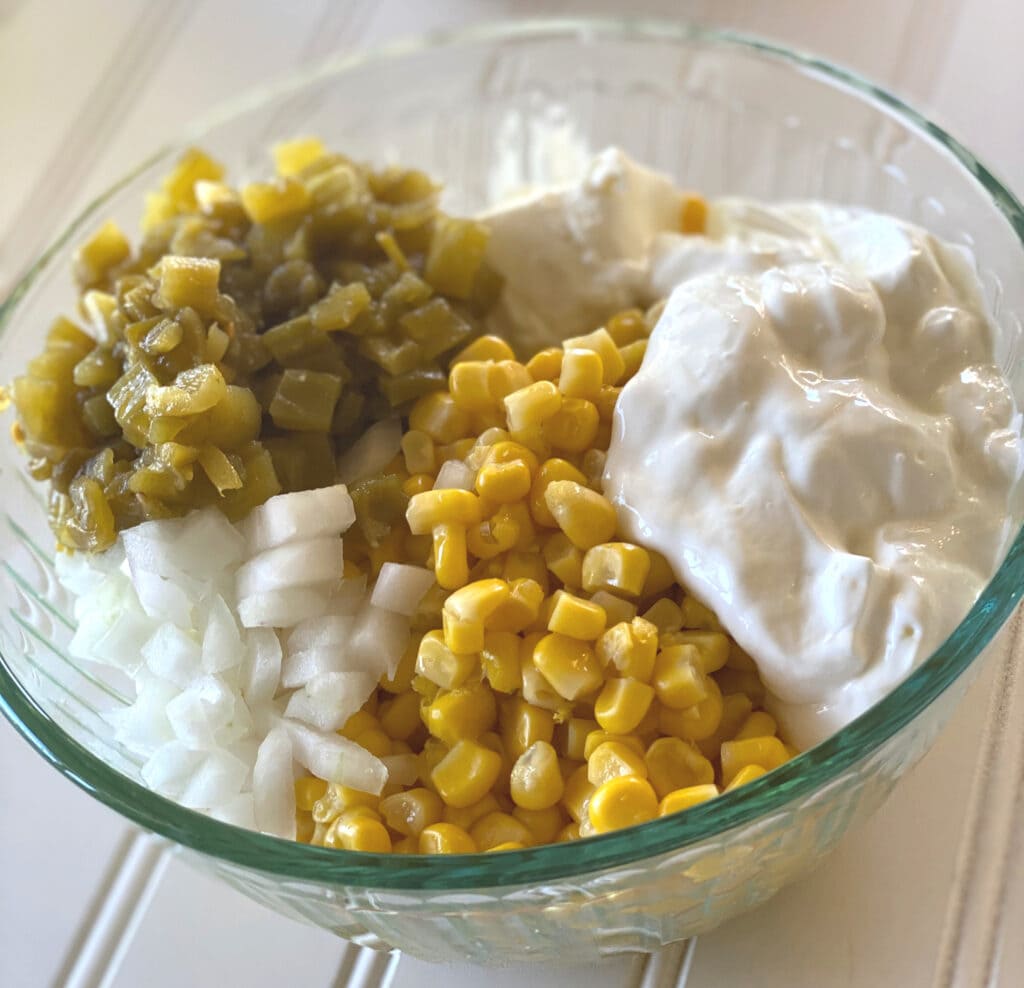 DIRECTIONS
Preheat the oven to 350 degrees
Make sure the cream cheese is not in the refrigerator so it will soften.
Drain the corn and the can of green chilis well so the dip does not get runny.
Add ingredients into a bowl but reserve 1/4 cup of the Mozzarella and Pepperjack cheese for when the dip comes out of the oven.
Spray your casserole dish with PAM spray or similar.
Give the ingredients a good stir.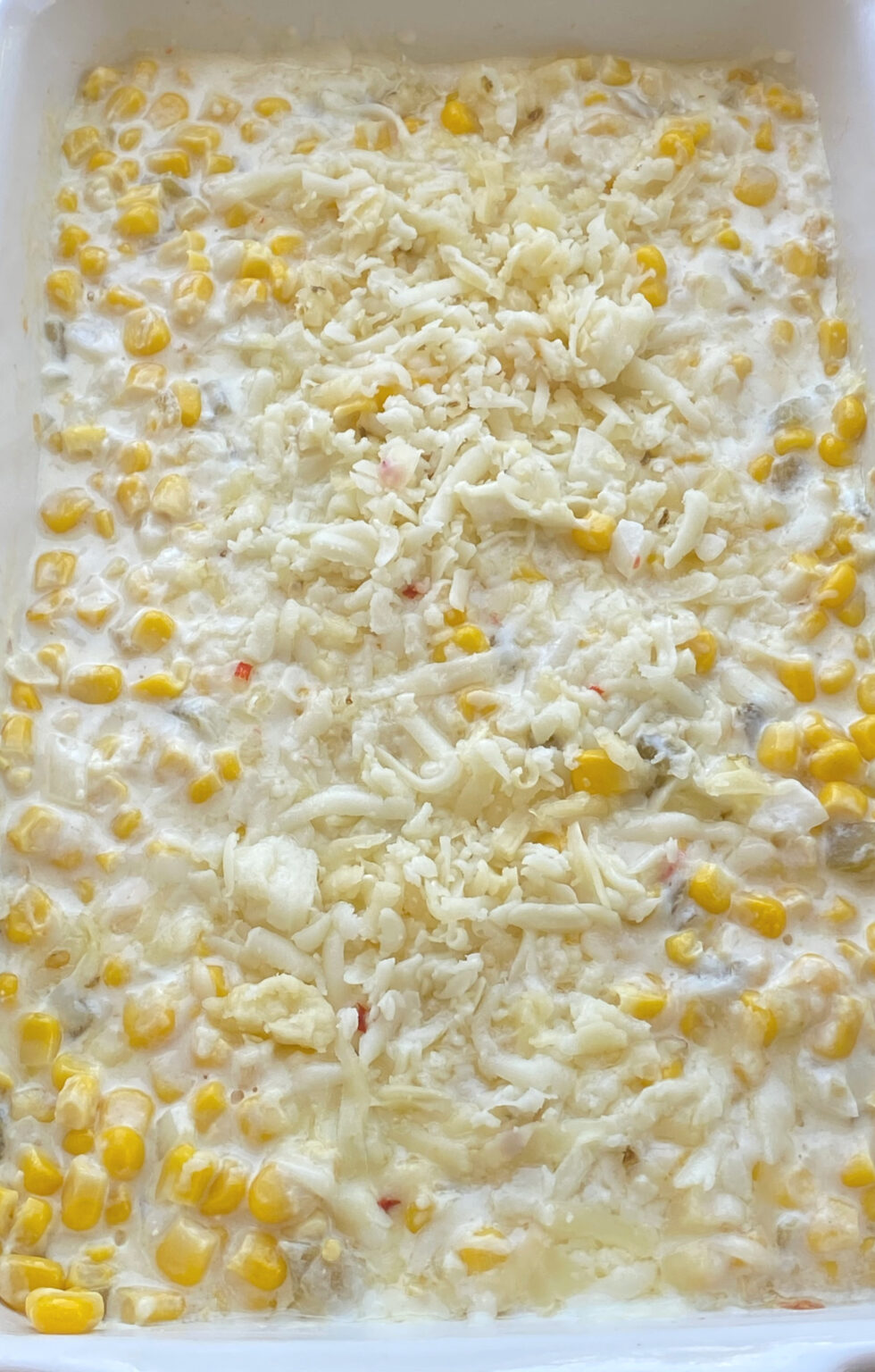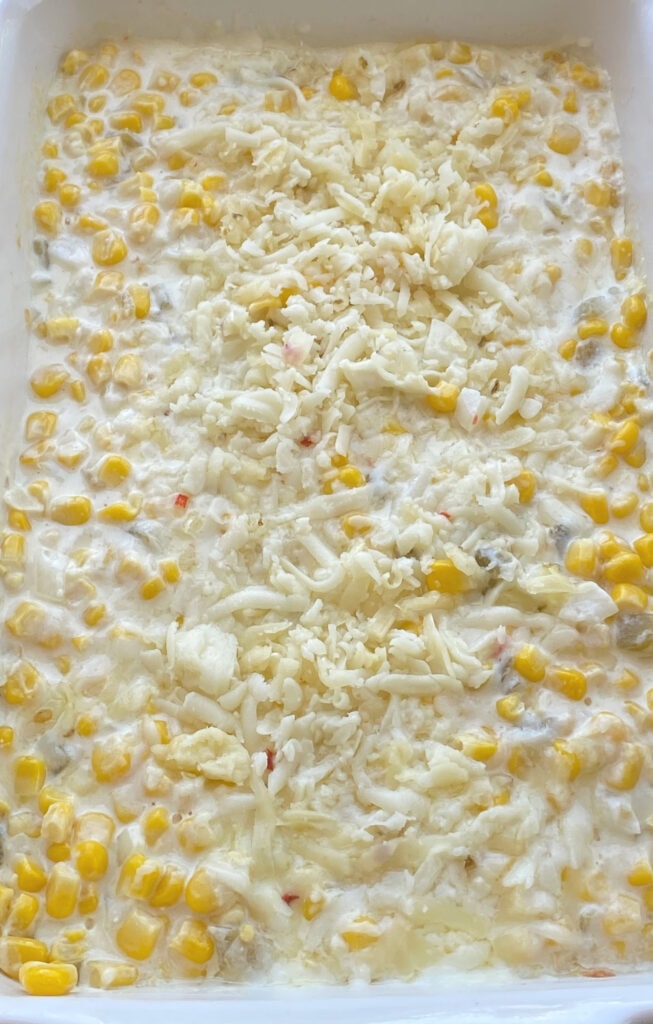 Bake for about 12 minutes until you see the mixture getting bubbly.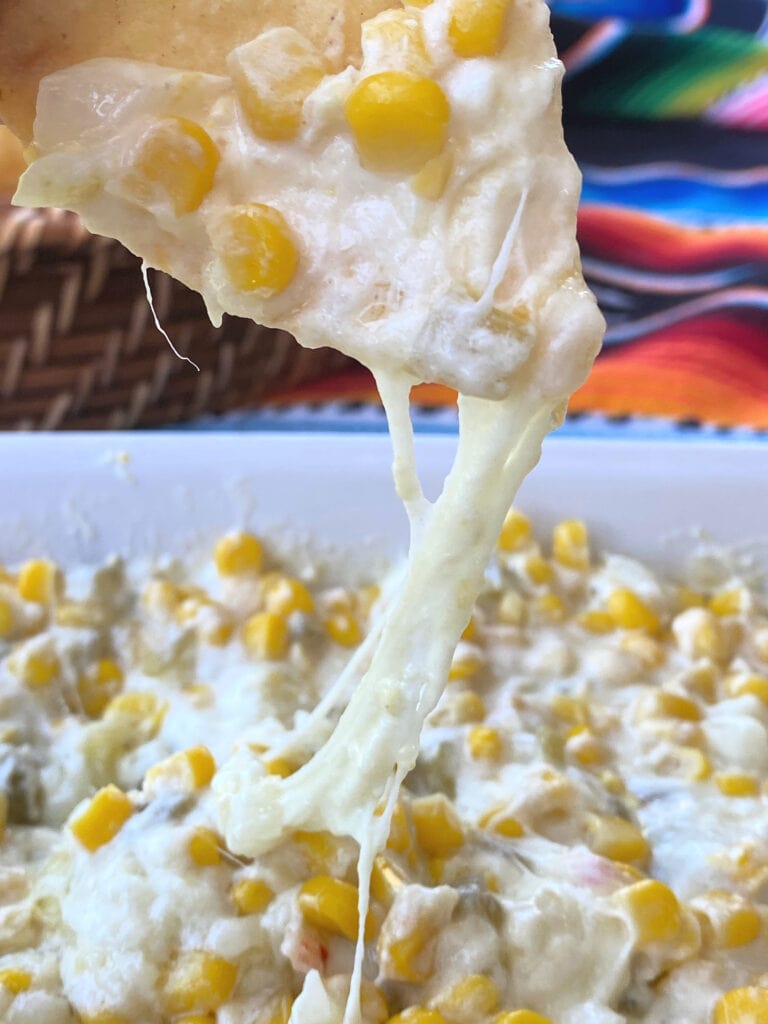 I removed the dip from the oven and gave it a good stir.
I added another 1/4 cup of pepper jack cheese and 1/4 cup of mozzarella cheese and let it melt over the top.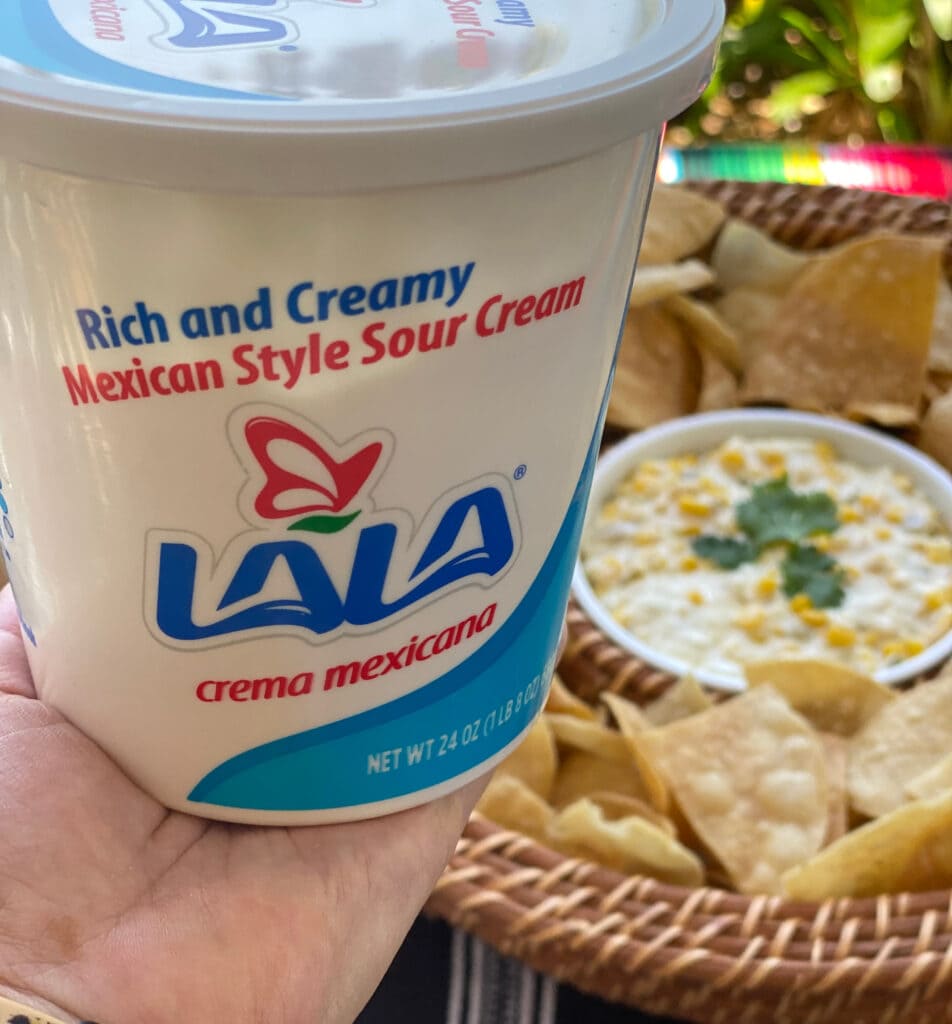 What can you serve with Mexican Corn Dip?
Tortillas Chips are my first choice and I prefer the restaurant-style tortilla chips because they are thicker. The dip is heavy and a flimsy chip could break.
Corn Chips would be really delicious too, especially the bigger Fritos Scoops.
Ritz Crackers are also a good choice or any heavy cracker.
It is also good as a vegetable dip for jicama, carrots, and celery. The choices are endless.
Corn Dip with LALA® Crema Mexicana will make a great party dip!
Find more recipes using LALA Foods products here.
*#1 in Crema Market Share -Nielsen Retail total Mexico