Who doesn't love carrot cake? Favorite carrot cake recipes are moist, full of flavor and often paired with a deliciously creamy frosting. I have collected favorite carrot cake recipes from some of my favorite bloggers. I found a delicious gluten-free carrot cake option too.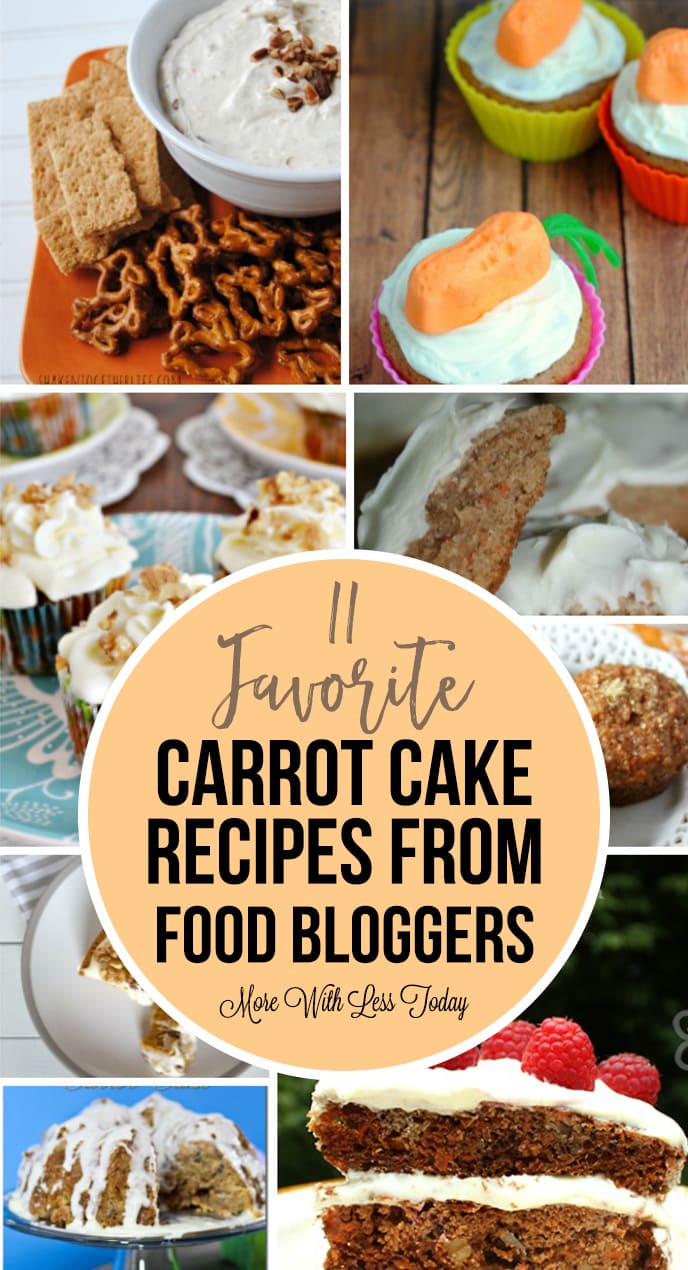 Be sure and visit the sites of these great cooks and be sure and let us know your favorite carrot cake recipe. Do you have a secret ingredient or a tip for grating the carrots?
Favorite Carrot Cake Recipes From Food Blogs
Whole Wheat Carrot Muffins | Natural Chow
"Hearty and moist, these whole wheat carrot muffins make for the perfect breakfast. They're naturally sweetened and super easy to make!"
Cream Cheese Frosting with Carrot Cake Cupcakes on the Side | Flour on my Face
"It is sweet but not too sweet. The cream cheese flavor shines but doesn't overpower the flavor of the sweetness of the frosting."
Gluten-Free Carrot Cake with Goat Cheese Icing | This West Coast Mommy
"The original recipe called for agave nectar, but we prefer honey as a healthier and less processed sweetener. I'm also not a fan of raisins, so we nix those and add extra walnuts and/or pecans instead."
Loaded Carrot Cake Dip | Shaken Together
"This dip is not overly carrot cake-y. Just the right amount of carrot cake flavor, tangy cream cheese, a bit of sweet pineapple here and there, coconut and a pecan crunch every now and again."
Cute Carrot Cake Cupcakes | Mom Endeavors
"Really, you could make the circus peanut carrot topper on any treat you like – and, you definitely could go with cake mix or even store-bought cupcakes. But, I think the candy carrots certainly are extra cute for carrot cake! So, the recipe below is for carrot cake from scratch. The directions also explain how to create the candy carrots!"
Low-Fat Carrot Cake | Amanda's Cookin'
" You could make the slices smaller of course, but this is a generous piece and a not so guilty pleasure."
Sea Salt Caramel Carrot Cake Poke Cake | Living Better Together
"This Sea Salt Caramel Carrot Cake Poke Cake is so sweet and delicious, you'll never want any other carrot cake again! Baked to perfection and saturated in sweetened condensed milk, then topped with a fluffy frosting and drenched in caramel sauce."
Carrot Cake | Kleinworth & Co.
"This was enough to give our family of 5 dessert for 2 nights- or 10 slices."
The Best Carrot Cake Cupcakes| More with Less Today
" These are easy to bake and take. They are every bit as delicious as a slice of carrot cake!
PIN to Save!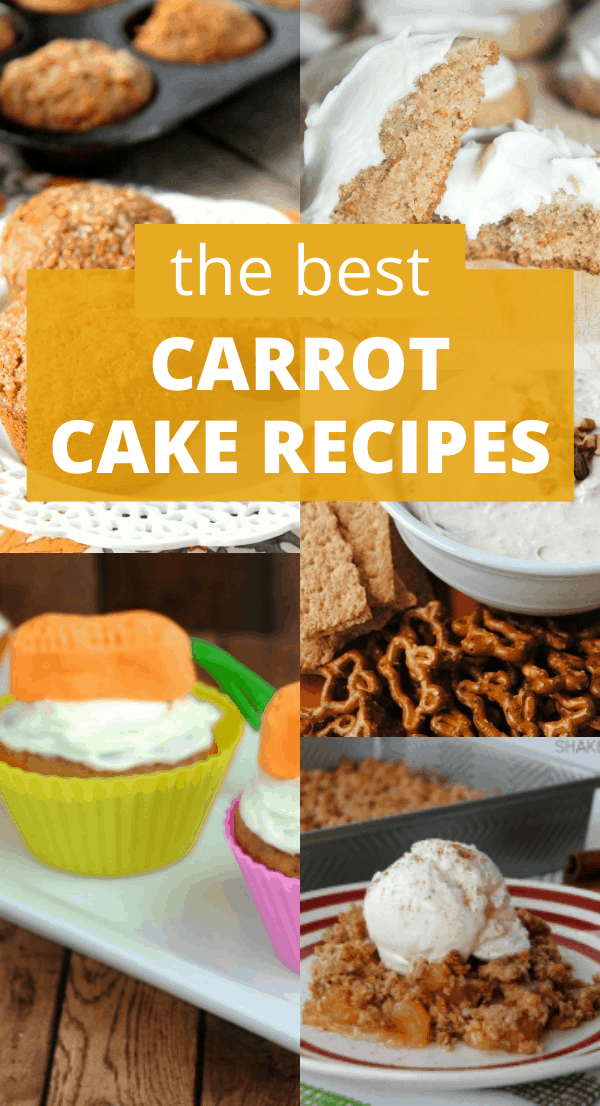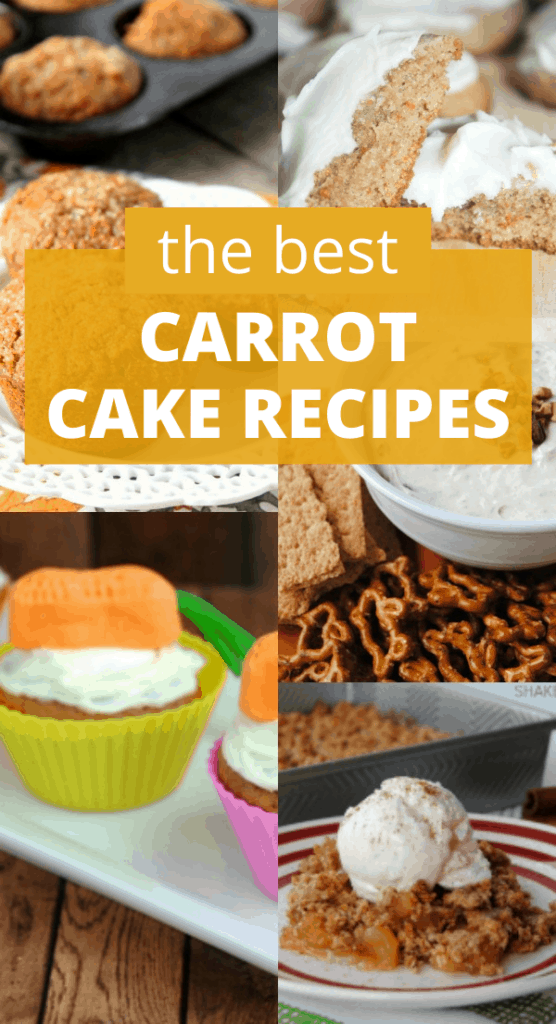 You May Also Enjoy: