Do you love dessert but hate baking? You're not alone. So I reached out to my fellow food bloggers to find 10 easy no-bake desserts that are sure to please your sweet tooth and get you out of the kitchen in no time at all!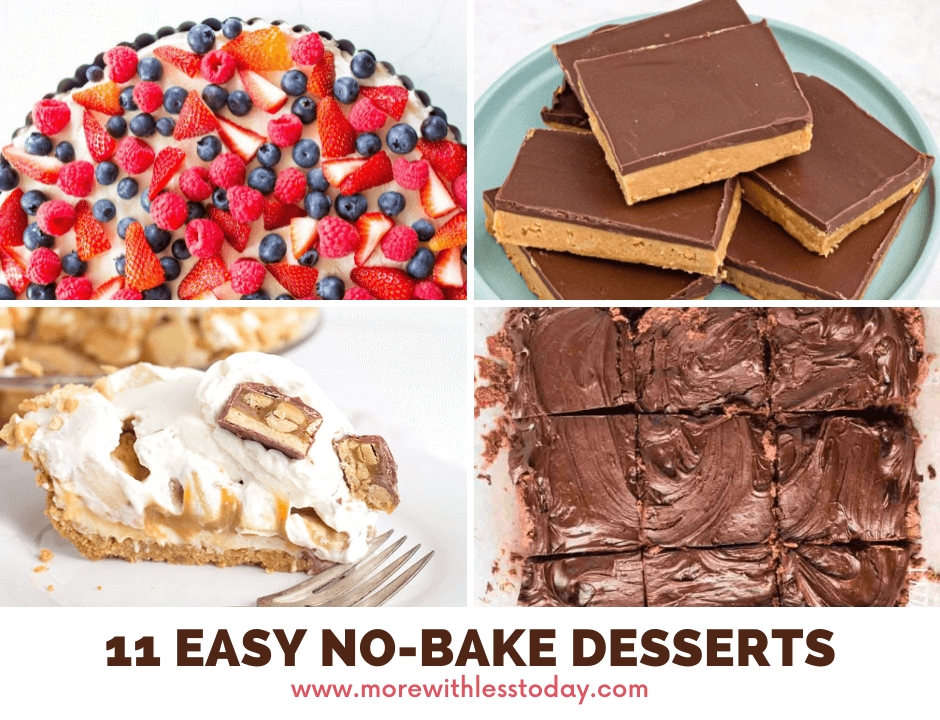 11 Easy No-Bake Desserts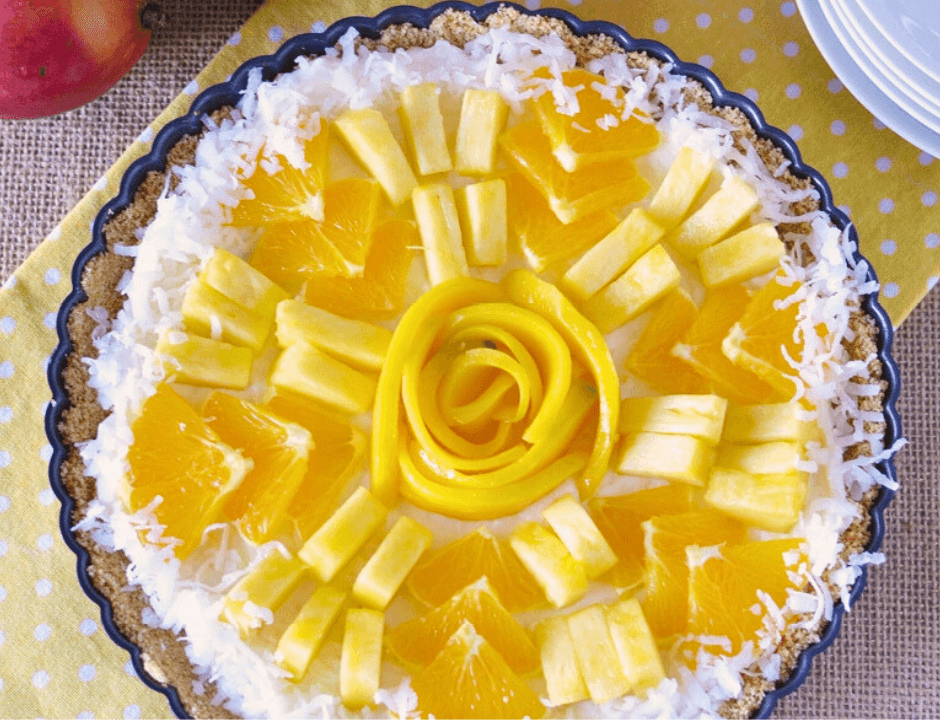 Recipe by More with Less Today
This Foolproof Tropical Fruit Tart recipe is the perfect easy-to-make dessert. You can try it with different fruit to see which one your family likes best!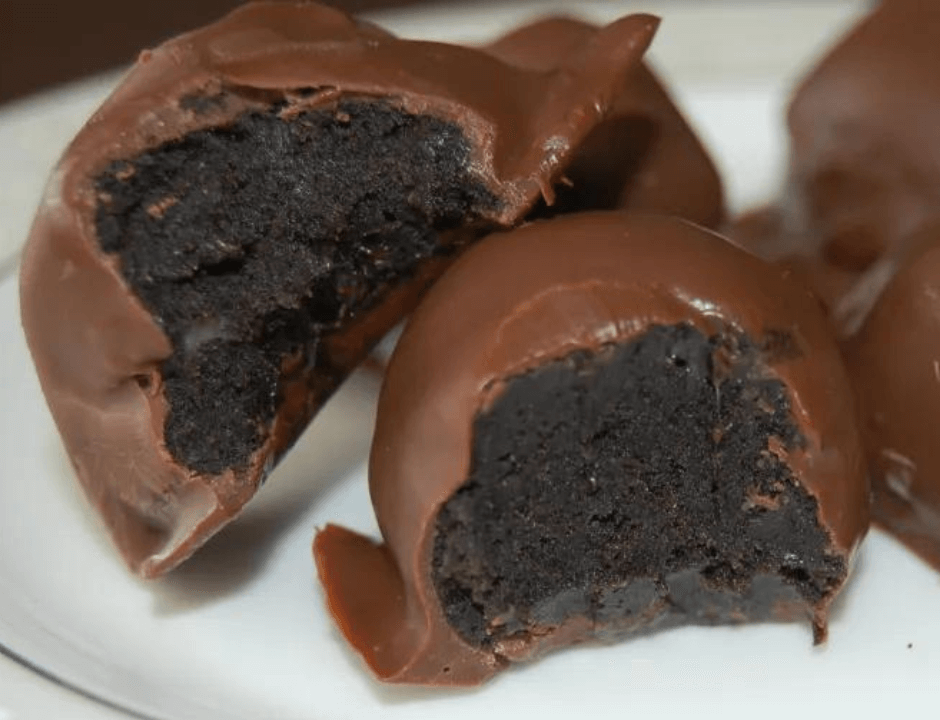 Recipe by Who Needs a Cape?
"Who doesn't love a no-bake dessert? If you don't love a no-bake dessert I'm not sure we can be friends. I mean for real, making a really delish dessert without even having to turn on my oven? Yup, that is my idea of a great time. Oreo Balls No Bake Dessert is one of my absolute favorites to make! It's going to be your favorite too – I promise!"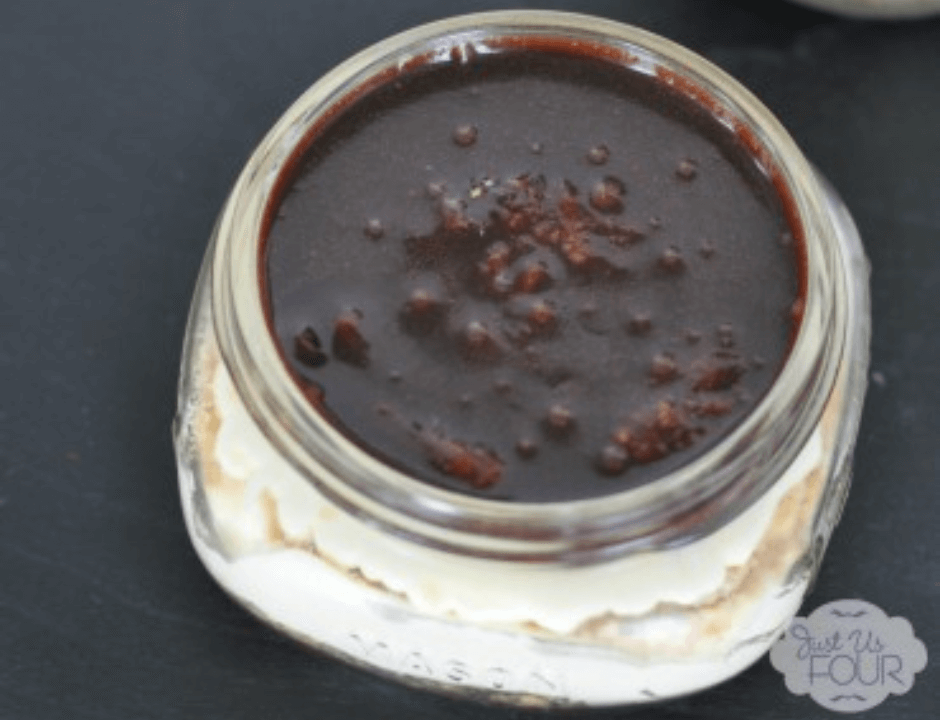 Recipe by Just Us Four
"Chocolate Eclair Cake In A Jar is a super simple dessert that requires no baking and is served in a mason jar! it is guaranteed to be a crowd-pleaser and one of the easiest desserts you will ever make! it's even easier to serve a crowd because it's in a jar!"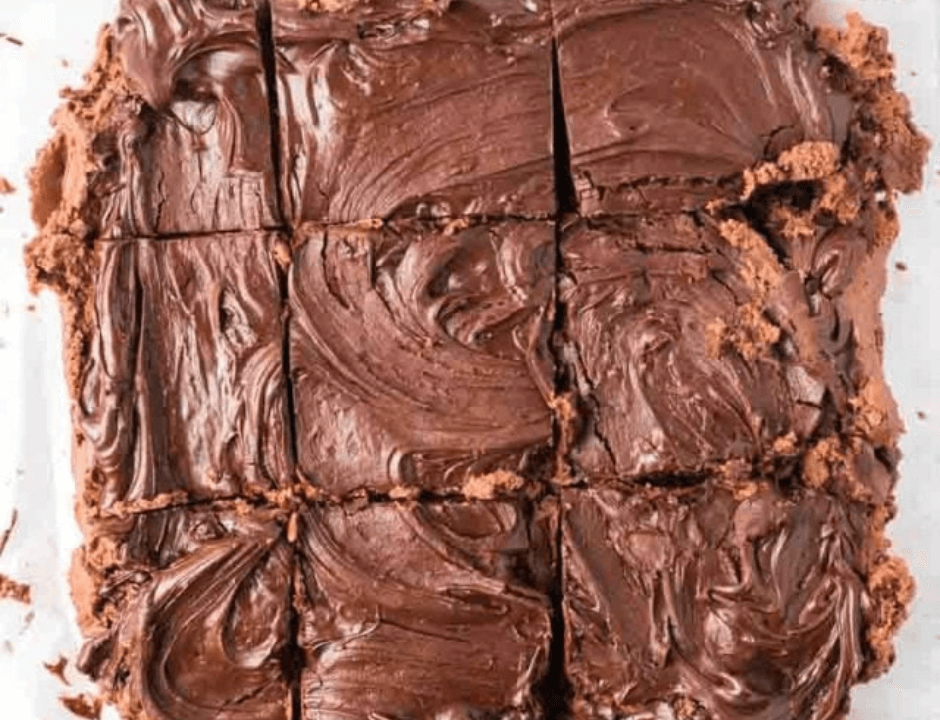 Recipe by Tastes of Lizzy T's
"If you love chocolate, this No Bake Nutella Fudge will be your new best friend. Just 5 ingredients, ready in under 30 minutes, no baking needed."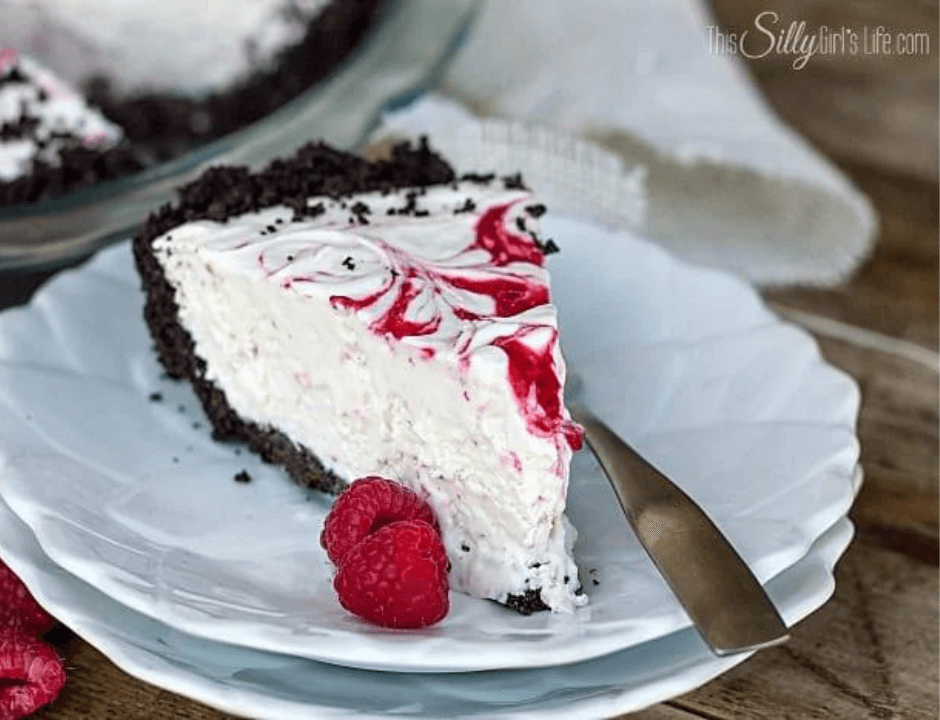 Recipe by This Silly Girl's Kitchen
"No Bake White Chocolate Raspberry Cheesecake, a frozen, decadent version of a classic cheesecake with Oreo cookie crust."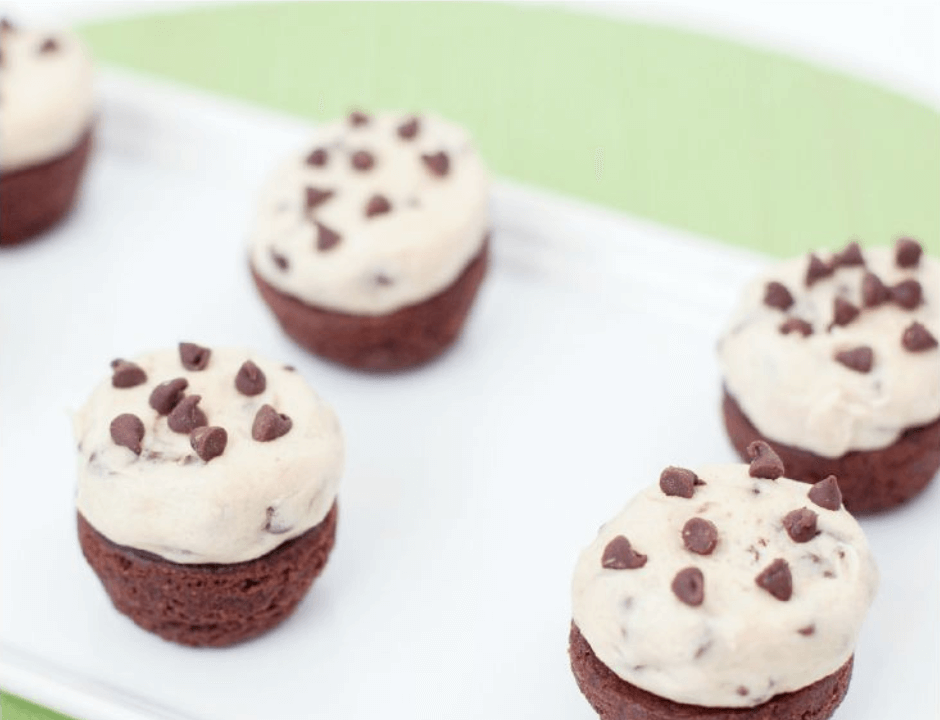 Recipe by Kristen Duke Photography
"No-Bake Cookie Dough Brownie Bites (egg-free, of course, because it's naughty to eat REAL cookie dough), and I'm giddy with excitement at how EASY it is to put together, and my kids LOVED them so much, I could barely keep them away to take these pictures."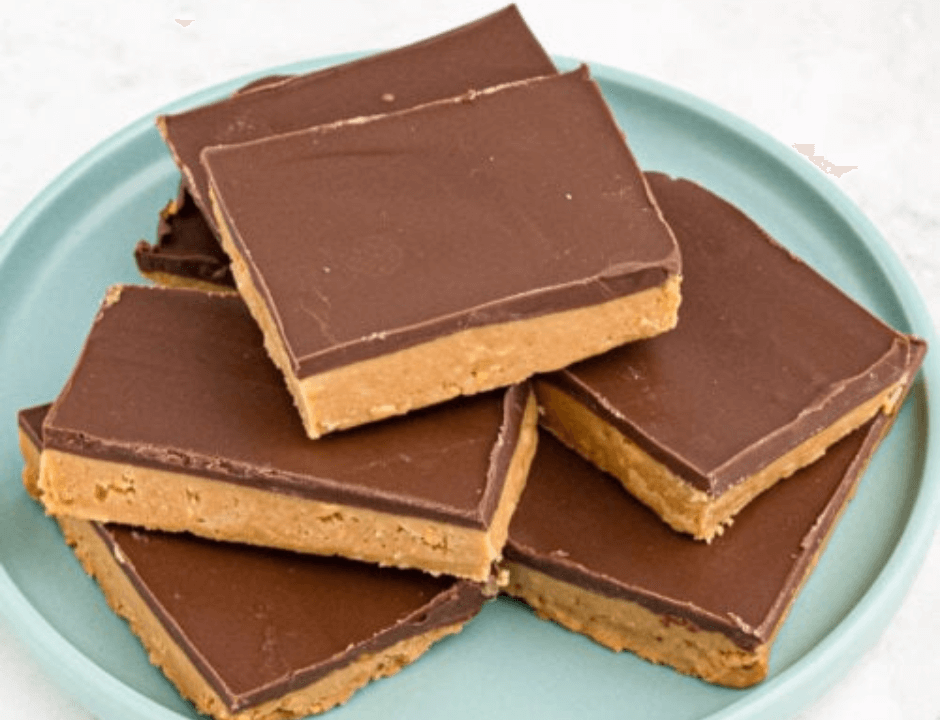 Recipe by Amanda's Cookin'
"If you love the combination of chocolate and peanut butter, these no-bake chocolate-topped peanut butter bars are for you. Easy to make and ready to eat in less than 30 minutes!"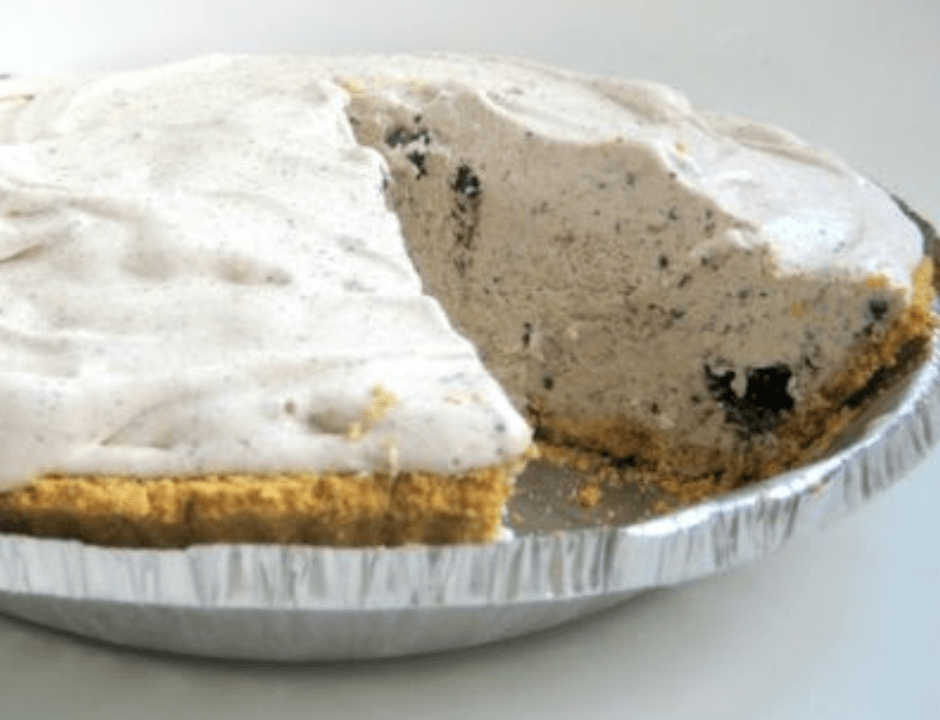 Recipe by Creating Really Awesome Fun Things
"You can make lots of pie varieties with this recipe just by switching up the ice cream and the crust flavor. How about a mint chocolate pie with an Oreo crust or a Blue Bell cherry cheesecake with a chocolate crust. Ohhh or peppermint and Oreo. You get the point. It's easy and you'll love it."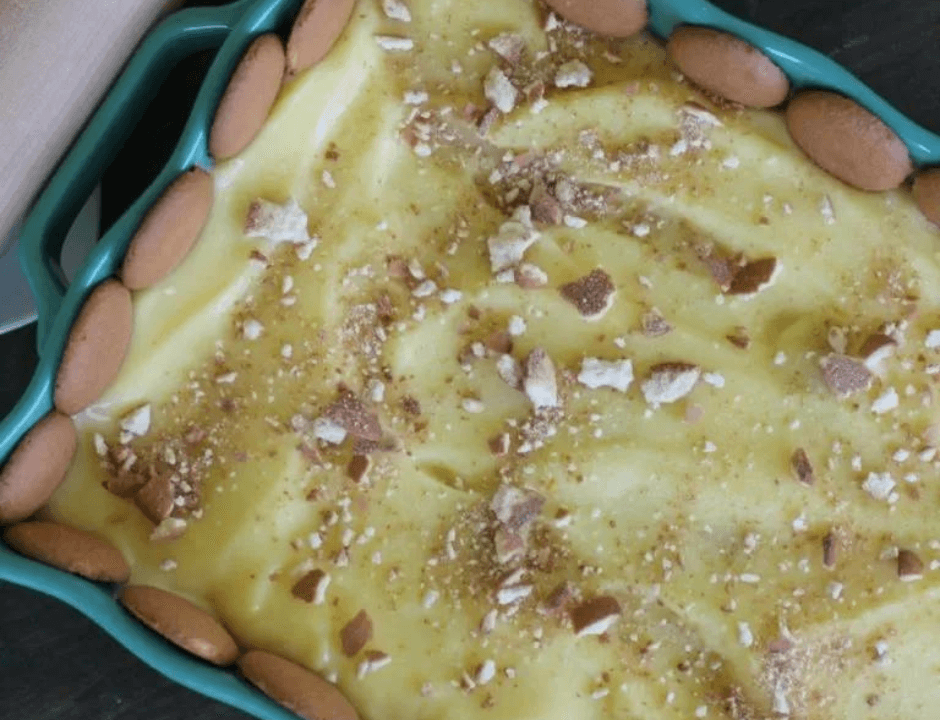 Recipe by Pink When
"A delicious no-bake dessert with only 4 ingredients and takes less than 10 minutes to make."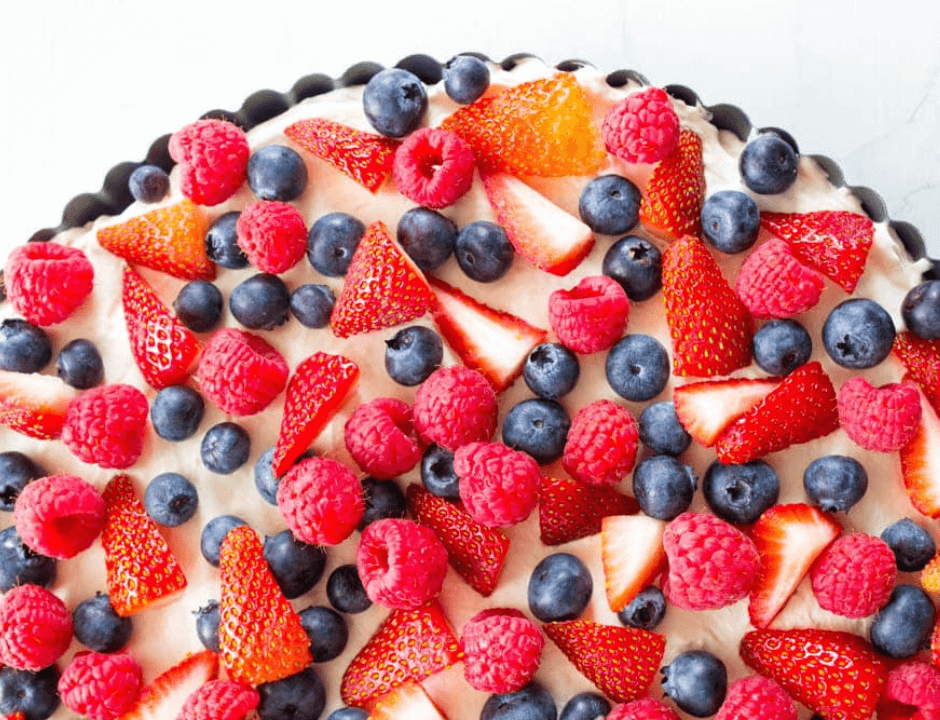 Recipe by A Dash of Sanity
"Insanely delicious & easy this Simple No-Bake Fruit Tart is made with an almond graham cracker crust, cream cheese filling, then topped with fresh fruit."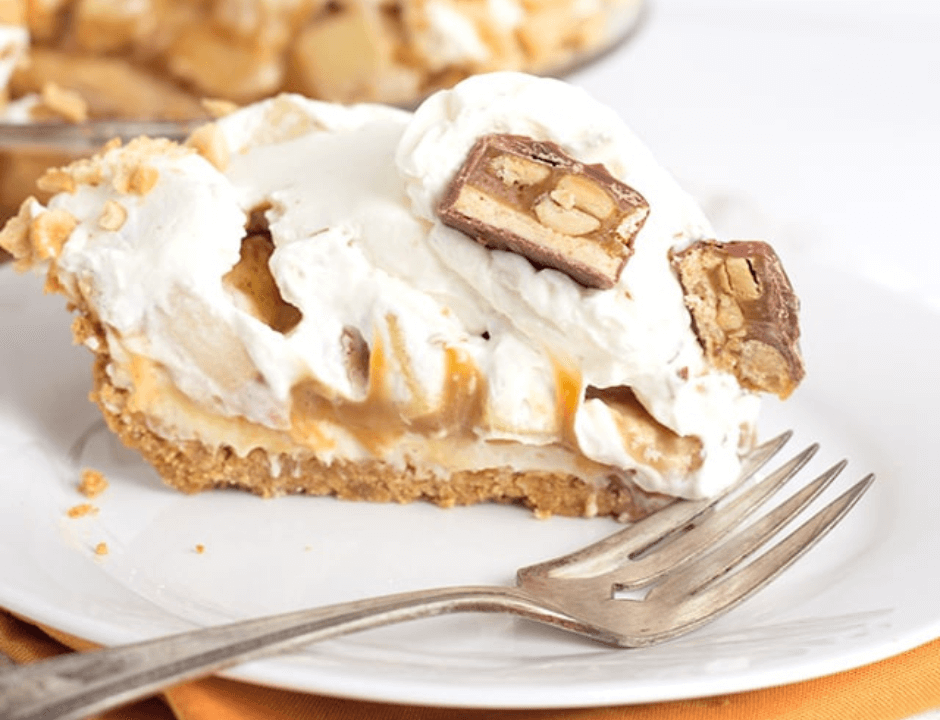 Recipe by Cookie Dough and Oven Mitt
"I have a new love and its name is Snickers caramel apple pie. It's true, it's so true. It's *almost* no bake. I bake the graham cracker crust to set it, but other than that completely no bake. The pie looks like it took a ton of work to put together, but it wasn't. Shh.. let's keep that between us. I want everyone to think I slaved away for hours for them."
Desserts You Might Also Enjoy
Loved these no-bake desserts? I highly recommend these other recipes you can try next time:
Do you have a recipe for an easy no-bake dessert to share?
Make the Most from Your Amazon Prime Membership (try it for FREE!)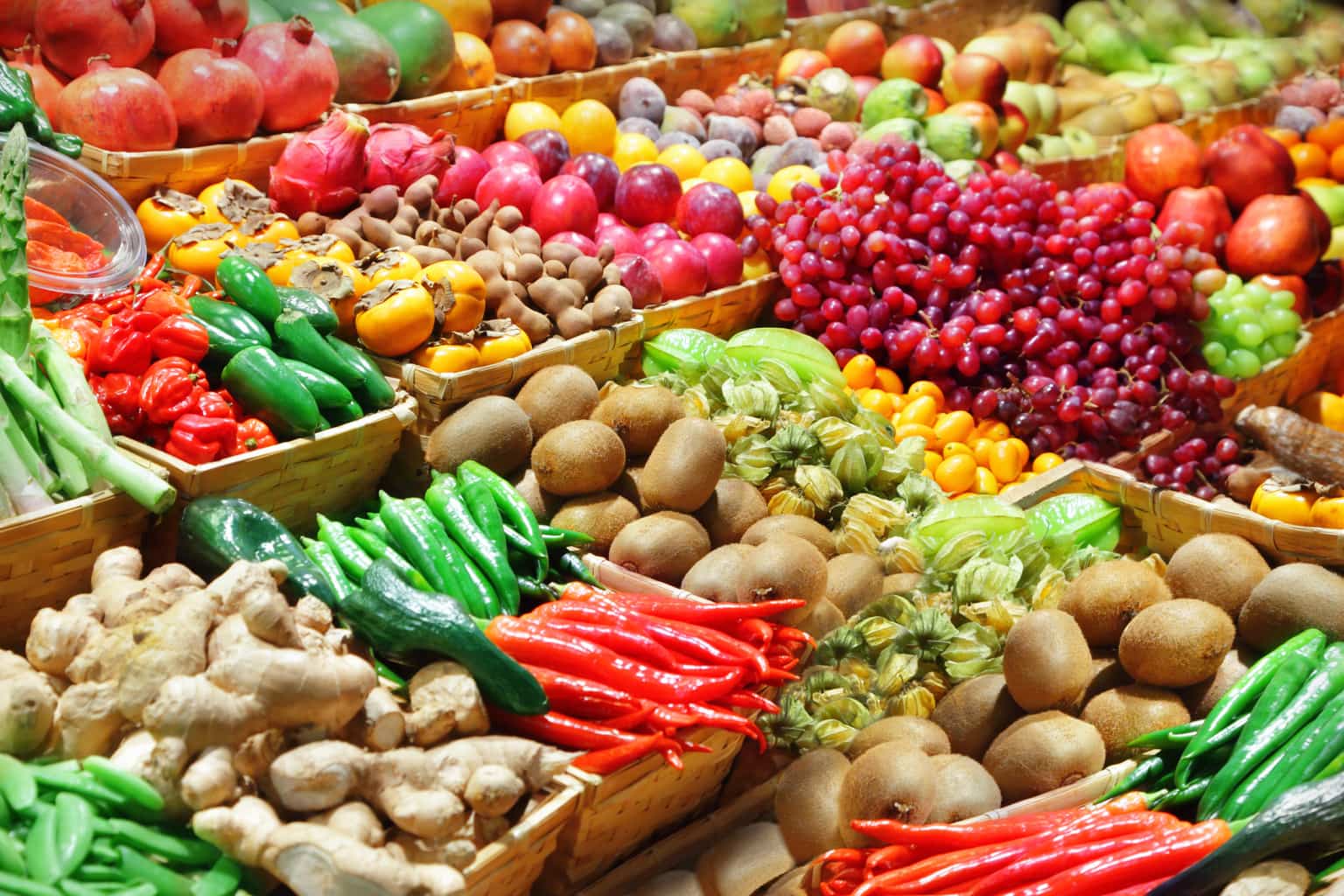 Join Amazon Prime
Try Amazon Prime for FREE with a one-month free trial. After one month, you can decide if the cost of the membership makes sense for you and then cancel before you get charged for the membership. You do need to enter a credit card to access the free month so write the ending date on your calendar and set up an alert so you can decide if you want to keep it or cancel right before your free month ends.
Try Amazon's Subscribe & Save Feature
Have you ever tried Amazon's Subscribe and Save feature? It will save you at least 5-15% on your reoccurring purchases. Plus you won't run out which is especially helpful these days. I use this for our favorite snacks, dog food, vitamins, household supplies, and more. You can pause or cancel orders easily from inside your account.
Save at Whole Foods Market
Find many exclusive weekly deals all over the store, and save an extra 10% on hundreds of sale items. Keep up to date on featured Prime Member Deals every week.
Skip the trip to the store
With Amazon Fresh, get 2-hour delivery on just about anything. Check here for availability in your area.
Here are 30+ Tips to Save More at the Grocery Store
Kitchen Gadgets To Make Cooking Easy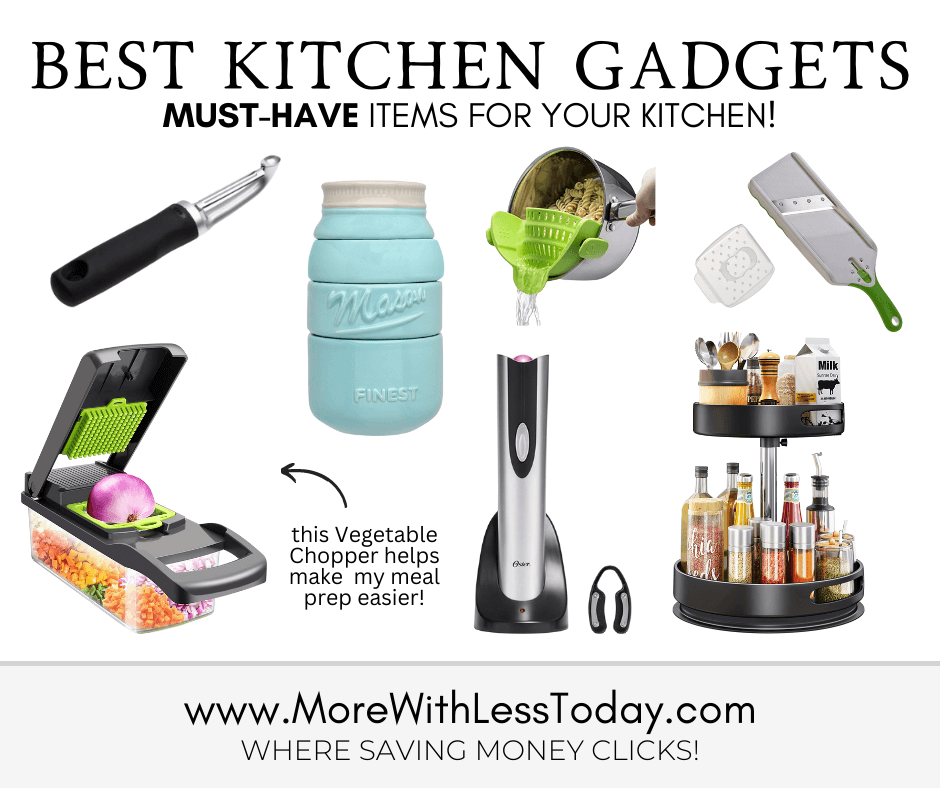 Click here to see my favorite affordable kitchen gadgets that make cooking easy!
Sign Up for Our Email List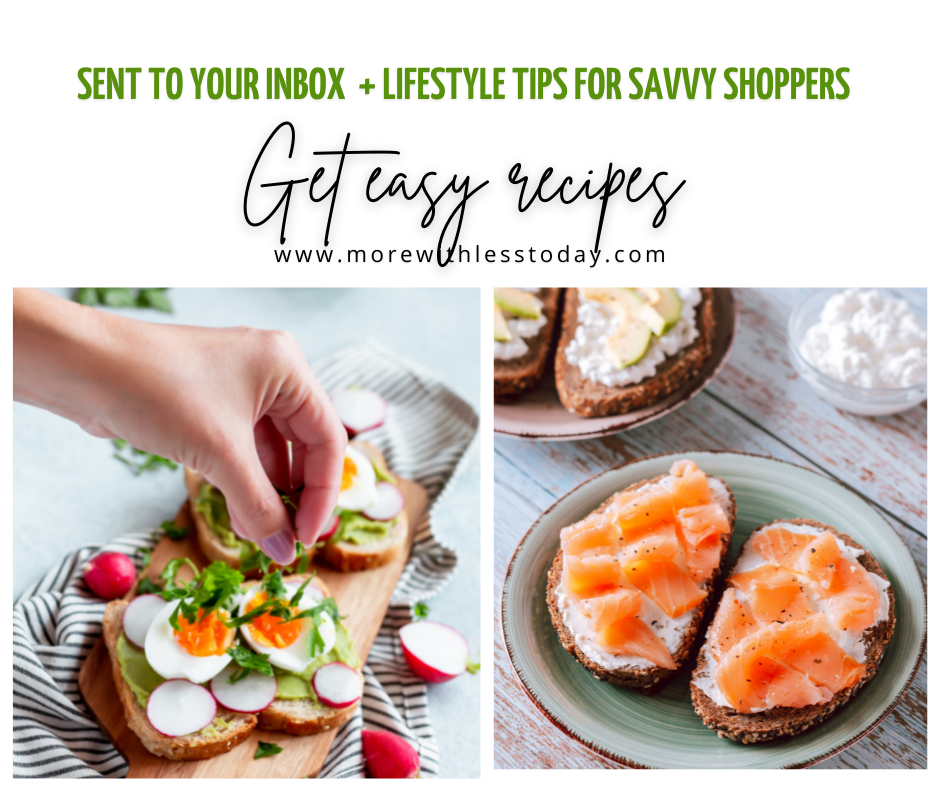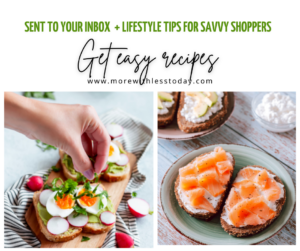 Have more delicious recipes sent straight to your inbox! We also share lifestyle ideas for shopping, travel, pets & more. We would love to connect with you.
Sign up for our emails and know we respect your privacy and will never share your email with anyone else.
PIN for Later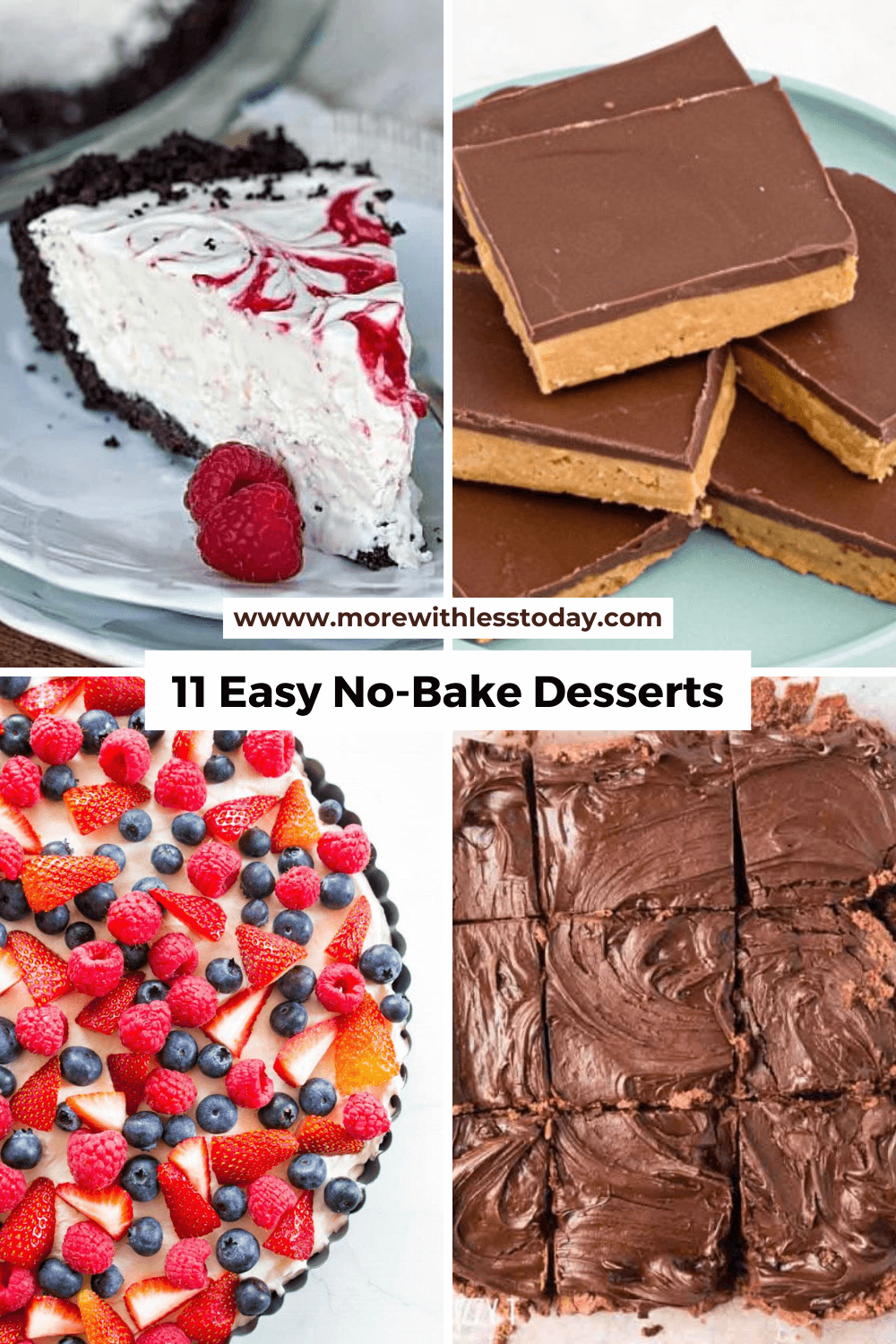 Don't forget to share these recipes with your friends and loved ones. If you are on social media, I would love to connect with you on Facebook, Instagram, Pinterest, or Twitter. Just click on the links to visit my profile. Leave a message and I will follow you back!