Celebrate our nation's birthday in style with these 4th of July Home Decorating Ideas. Red White and Blue Patriotic Decor will get into the holiday spirit! Here is everything you need to bring our the sparkles and the red, white, and blue this Independence Day.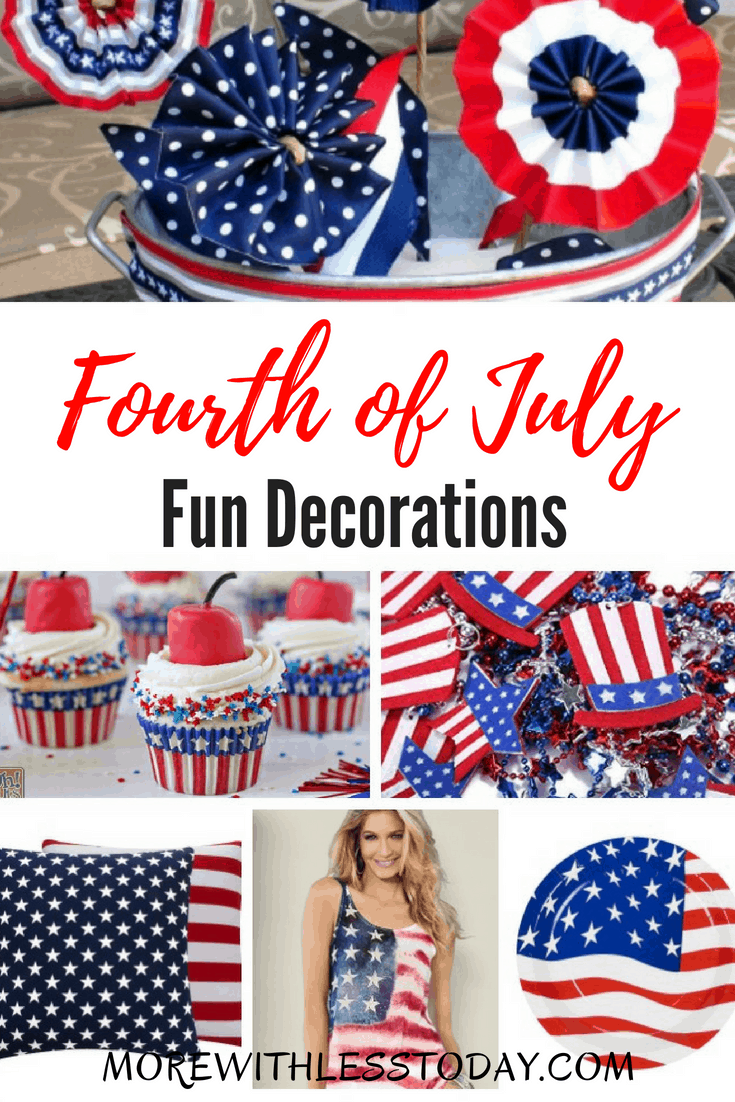 If you have Amazon Prime, you should be able to order these now and get them in time. Double-check delivery options before you place your order. As an Amazon Associate, I earn from qualifying purchases. We have affiliate relationships which means we may earn a small referral commission at no additional cost to you if you shop using our links.
4th of July Home Decorating Ideas – Red White and Blue Patriotic Decor
125 Pieces – Including Napkins, 10″ Big Paper Dinner Plates,7″ Dessert Plates and Paper Cups. This set has everything you need for a picnic on the 4th in one package!
Another great package deal! These fourth of July decorations include 34 individual independence day party decorations including American flag decorations: balloons, banner, cupcake flags as well as red, blue and white balloons and swirls.
What would a party be without pictures? Forgot your USA-colored shirt? No worries – just pop behind this backdrop and get your photo taken.
I love these! You can do so many things with them. 12pcs red, white and blue fans in six different stars-and-stripes designs(Each design 2pcs) and three sizes (approx. 8″, 12″ and 16″) for use as hanging decorations. Made of heavy paper they are printed on both-sided. They can be folded up for storage and used multiple times.
Patriotic Tees from Amazon
So many great choices! Look for those you like that are also Prime Eligible
Everyone needs a shirt for the 4th. You can take your pick among the selections you will find here. There are even matching Tees for the whole family.
Jute/Burlap Table Runner, 4th of July
Go country with this beautiful burlap table runner. It's classic country and will add a touch of charm to your table settings.
Follow my Patriotic Pinterest Board for even more ideas!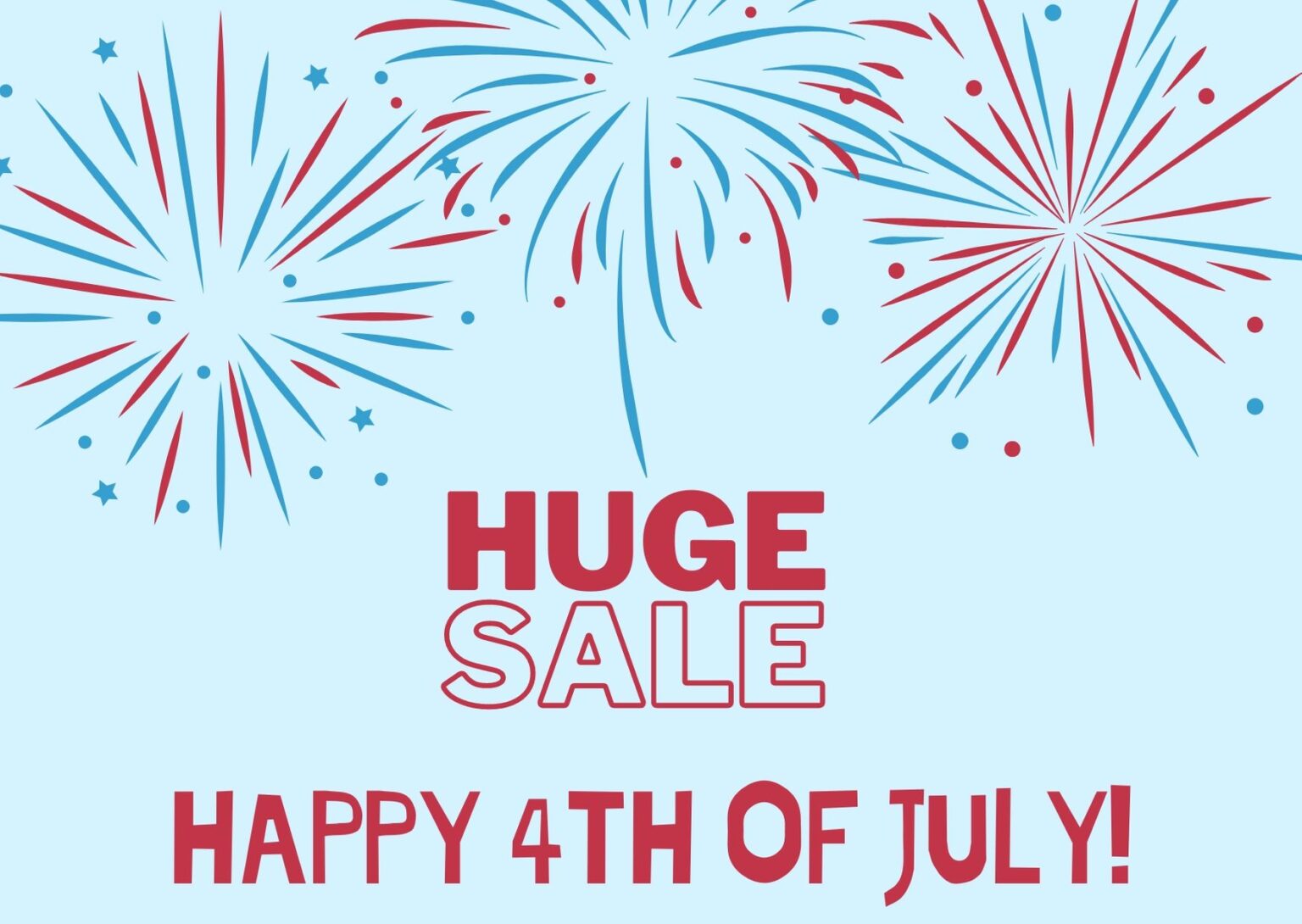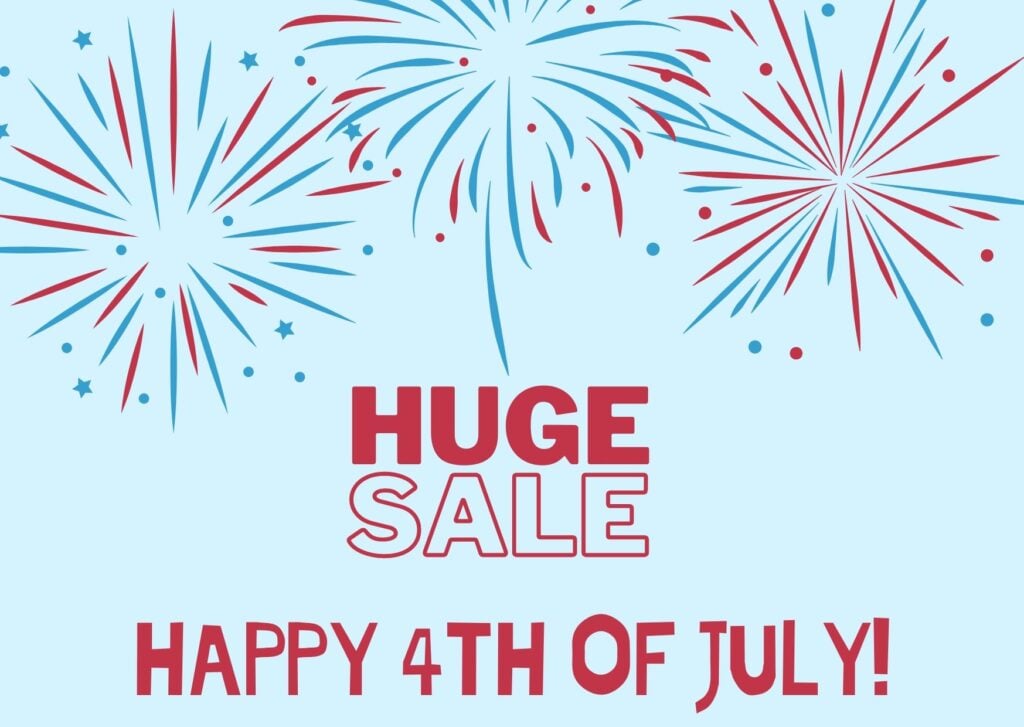 We have a great list started for 4th of July sales. Shop from the comfort of home!